During our holiday in Florida we spent so much time in the Disney parks – going to the Magic Kingdom three times, Epcot twice, Hollywood Studios twice and a day at Animal Kingdom. During these visits there were moments that stuck out as things I would always like to remember. So here are ten of those moments – the very best bits.
When we first went to the Magic Kingdom for the first time and turned the corner into Main Street, seeing the castle in all it's glory, right there ahead of us. Seeing that view for the first time is something you will never experience again and it's a real wow moment. The castle is so big, so beautiful and something I had always dreamed of seeing first hand.
The Disney parades are amazing. They are so full of energy, full of characters and just such pure, happy moments in a day at Disney. The Festival of Fantasy parade was our first – and favourite – seeing floats dedicated to each Disney movie with the castle as a backdrop. It was perfect.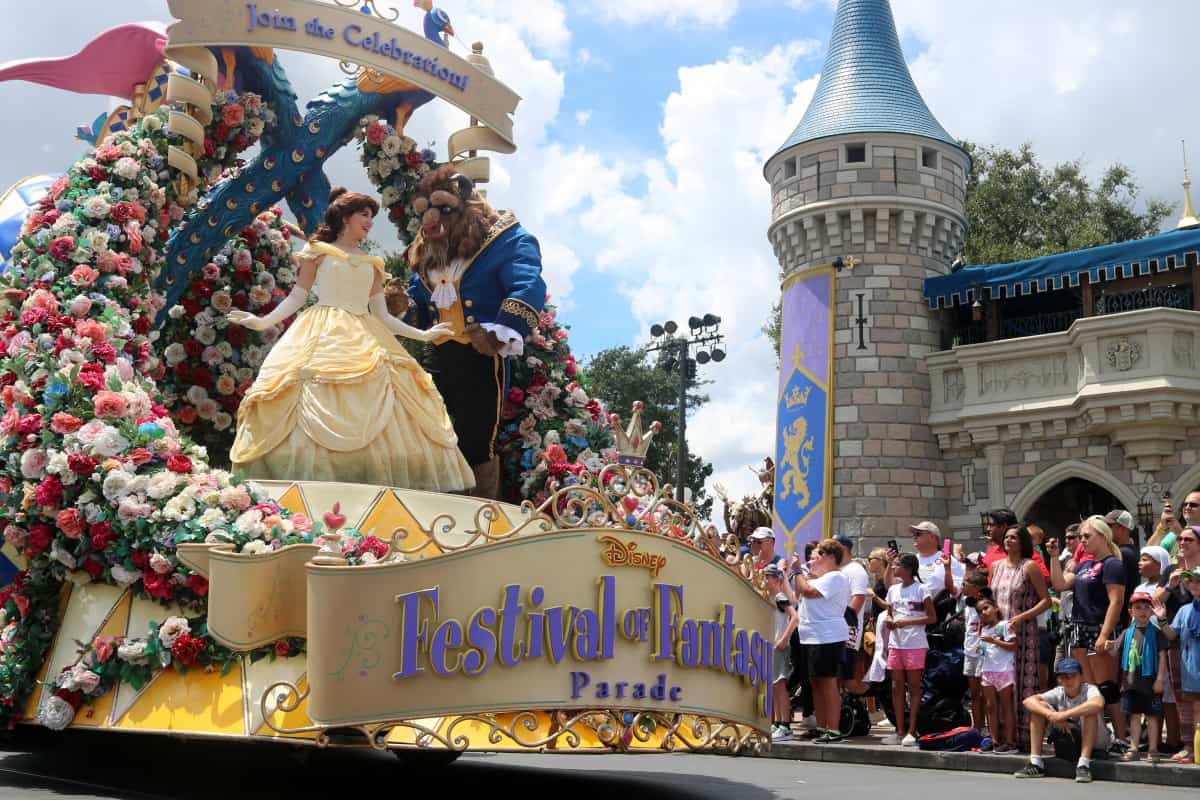 The Shake It Move It Parade was so much fun, so loud and full of dancing and singing. It got the whole of the Magic Kingdom up and dancing, wiggling their hips and clapping in time with the beat. It was such a great experience.
Meeting Disney characters was such a highlight of Disney. They were all so true to character, all had time for a little chat, signing autographs and having photos taken. Before we went to Disney I didn't think we'd meet many. I thought the queues would be too long and we just wouldn't bother – but how wrong could I be! We met so many and they were all so lovely.
The evening entertainment was amazing at Disney and the Fantasmic show at Hollywood Studios blew us away. It was so different to anything we had ever seen before, with videos projected onto walls of water and paddle steamer boats lit up and full of dancing Disney characters passing down the river. It was incredible.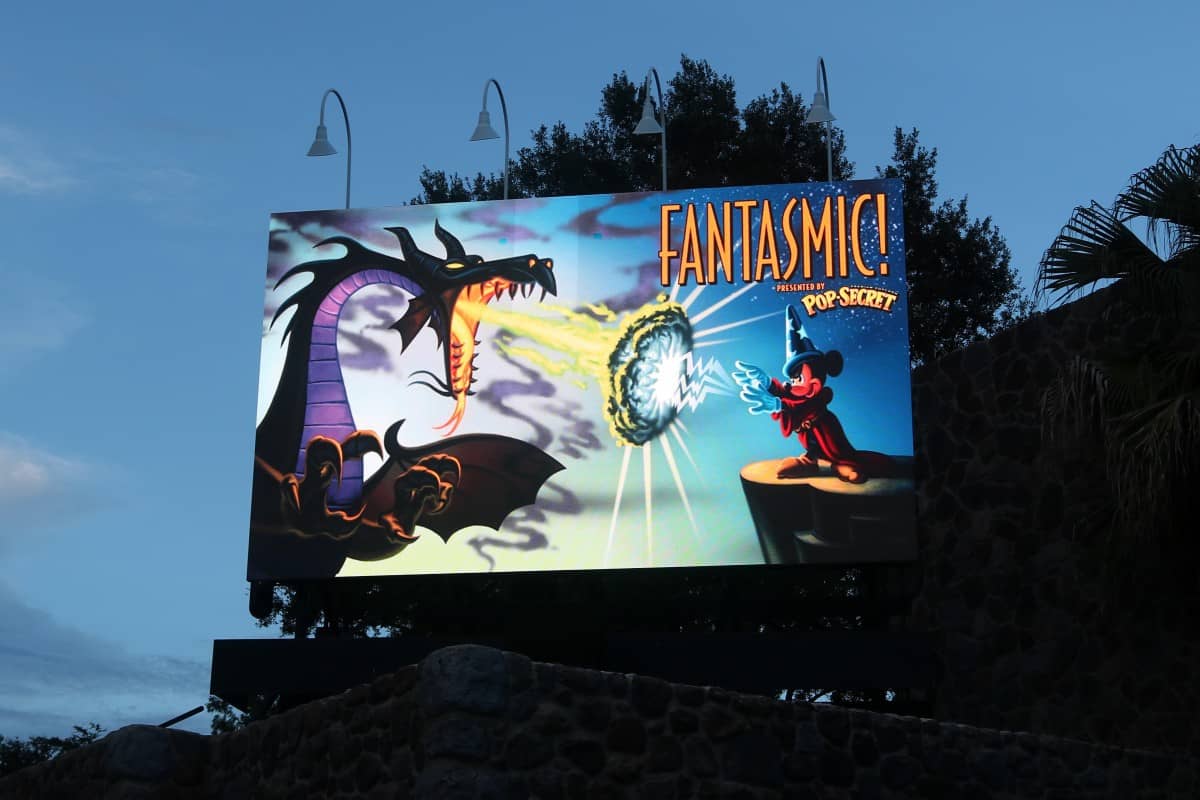 The Happily Ever After Fireworks at Magic Kingdom were also amazing – and a must-see of any Disney holiday. Main Street was rammed with people and the children needed to be picked up to see well but with clips from the Disney movies projected onto the castle, the castle changing colour to suit the movies, fireworks going off around the castle and the whole sky lit up – it was fantastic. Plus, it had a finale that no-one was expecting.
The rides at Disney are something else but the one that stands out for me is the Soarin' ride at Epcot. You sit in something that feels like a hang glider and it takes you up and through so many different parts of the world. You see everything in front of you and around you but also smell and feel it too. It was our last ride of the holiday and one we absolutely loved.
We had lunch in Cinderella's Royal Table for LP's birthday and it was amazing. Meeting Cinderella, being gives wands to make wishes with and a special wishing star, having Disney Princesses come to our table during lunch and having a really lovely, great quality meal at the same time. It was perfect.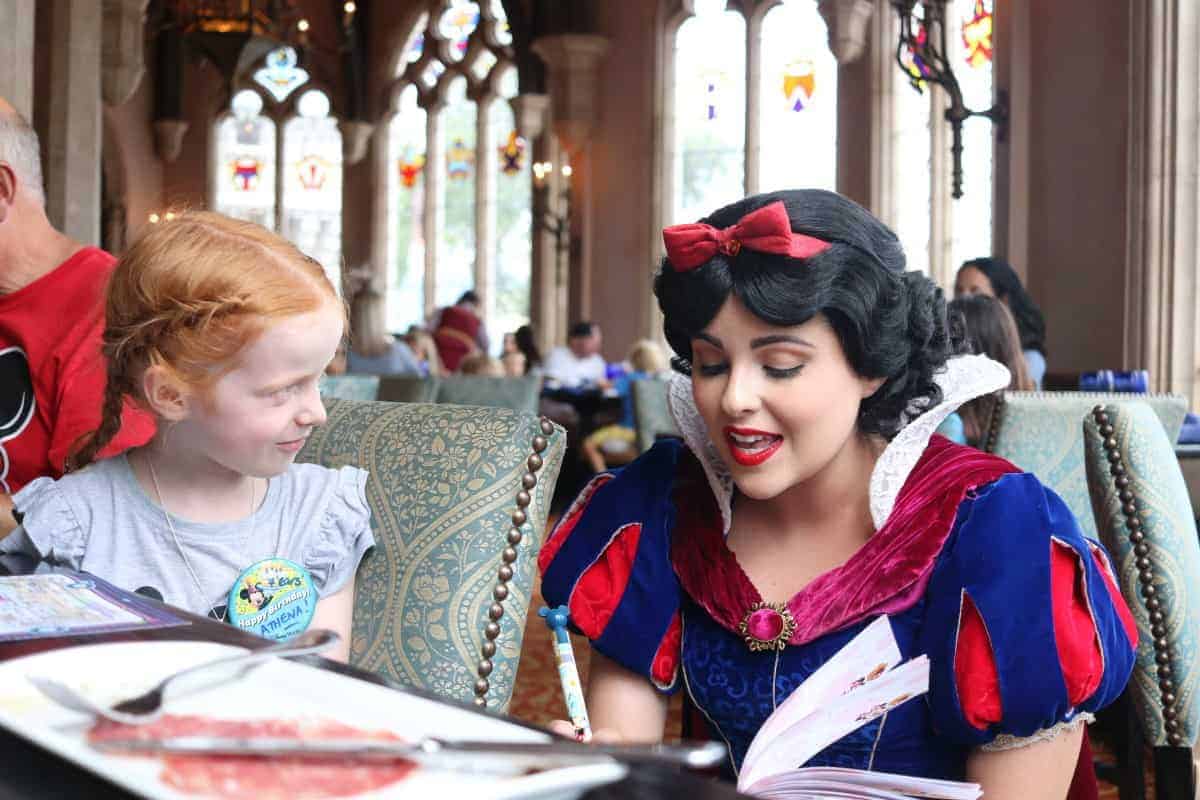 Just like the rides, the Disney shows are incredible and the Finding Nemo one at Animal Kingdom was fantastic. It was West End quality with great songs, great acting and a really lovely recreation of the movie.
And finally, the Disney Magic. Wherever we were at Disney, whatever we were doing, the magic was right there with us. It's something you can't explain at all but the surroundings, the characters, the music, the rides and everything else just creates this huge bubble of happiness that really makes you feel like you're in a fairytale. Disney Magic.
Disney was an incredible experience and there are so many moments that will stand out for me and stay in my mind for years to come. If we never go back to Disney I'll be glad we went – and made so many memories whilst we were there.