Animal Kingdom was the one Disney park that we only spent a day at, feeling like we had seen enough of it by the end of that day to not warrant another trip. The park blew us away the minute we stepped foot in it. We really were in an animal kingdom, full of animals, trees and beautiful scenery.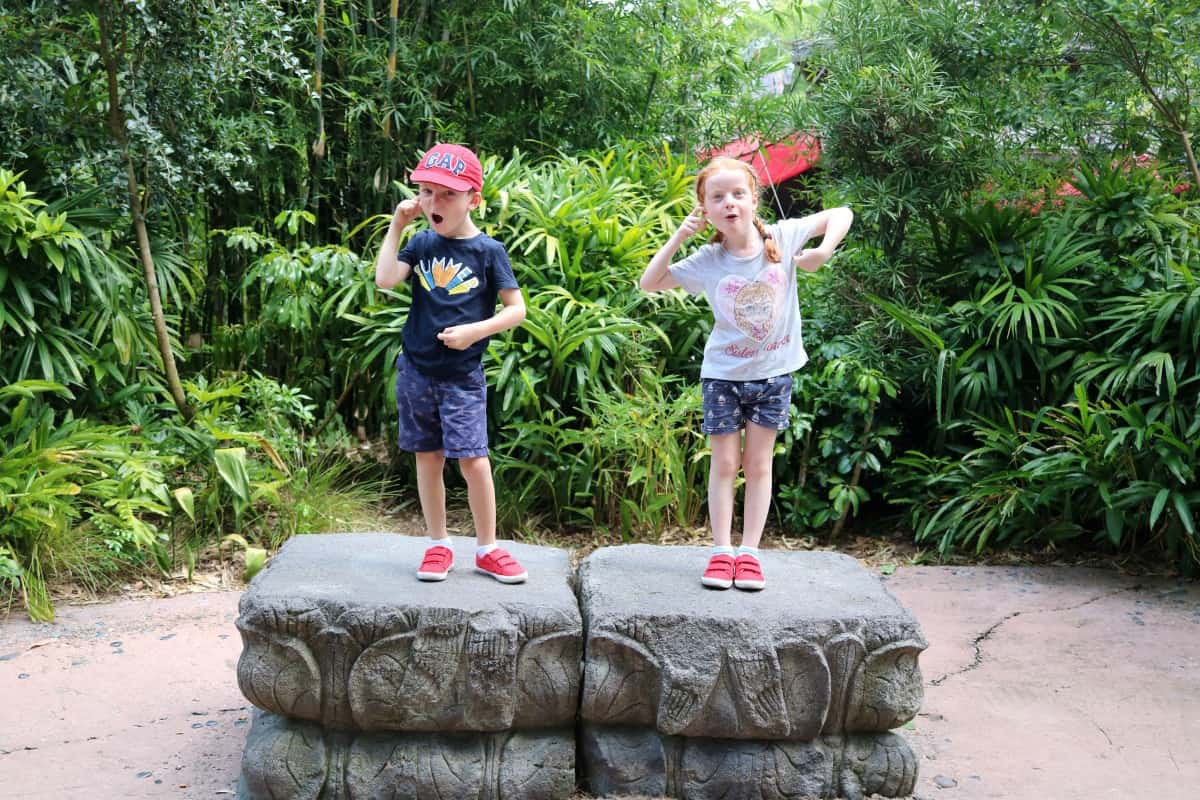 Like visiting the Magic Kingdom and coming face to face with the castle for the first time, at Animal Kingdom you come face to face with the Tree of Life – and the first sighting takes your breath away. It is so beautiful and so unexpected.
On the other side of the park you're met by the view of Everest and you feel like you are right there. Every single way you look at Animal Kingdom is stunning, rustic and full of charm. It takes you around the world with every step and it was probably the park I felt most at ease in. It felt like being on safari.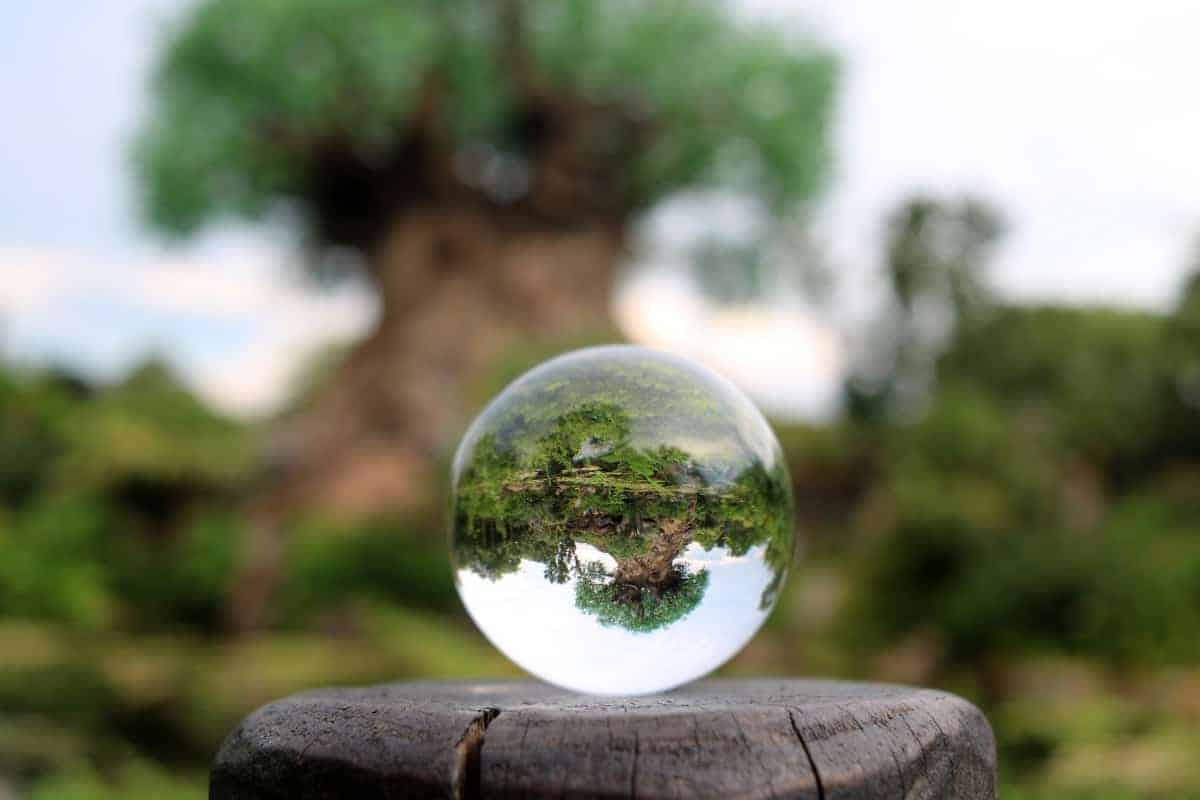 Looking through the list of shows and characters at Animal Kingdom I feel like we really didn't see and do much at all but, after a full day there, we felt we had done as much as we needed to do. We saw Finding Nemo – The Musical which was like something from West End. It was pure magic and a great recreation of the movie. There's also a Lion King show that got rave reviews but we didn't have time to do both.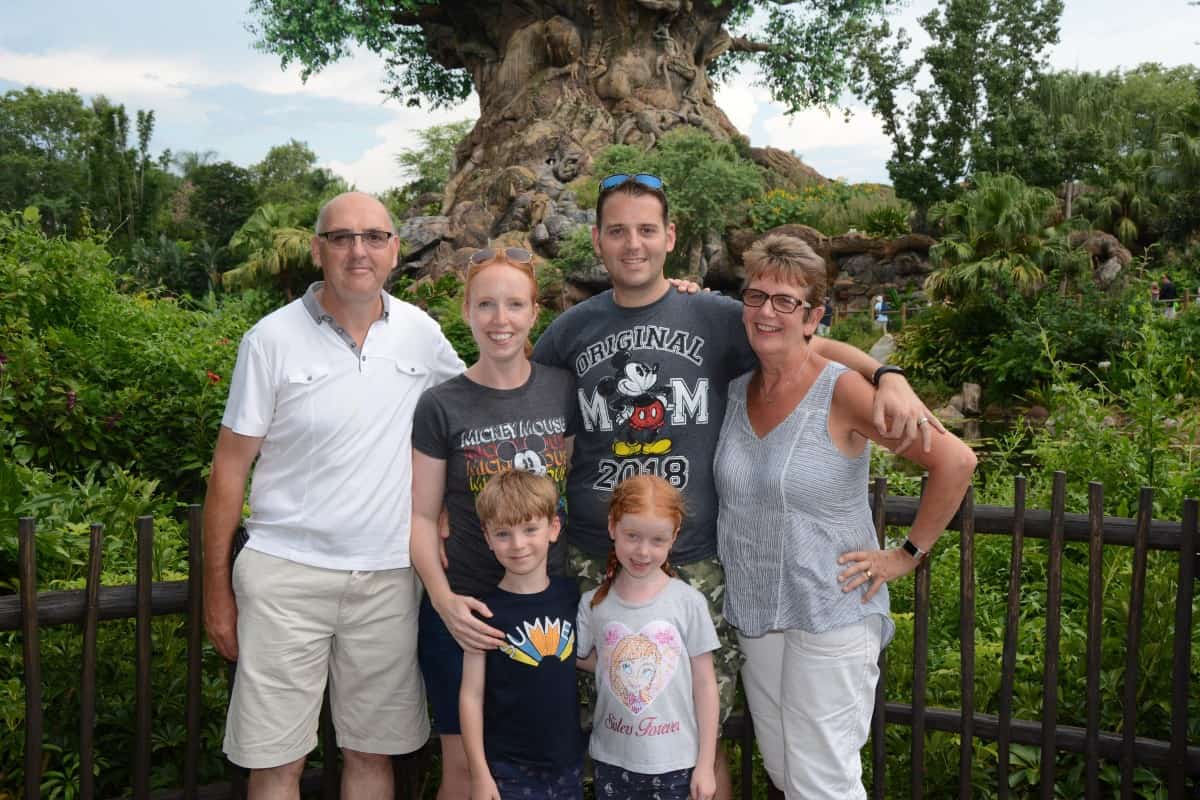 We also met Russell and Dug who were two of our favourite characters from our time at Disney World. They fit so perfectly into Animal Kingdom and were so lovely to meet – especially as, afterwards, LP said to Dug 'I have only just met you but I love you' and he gave her the biggest hug whilst the queue awww-ed.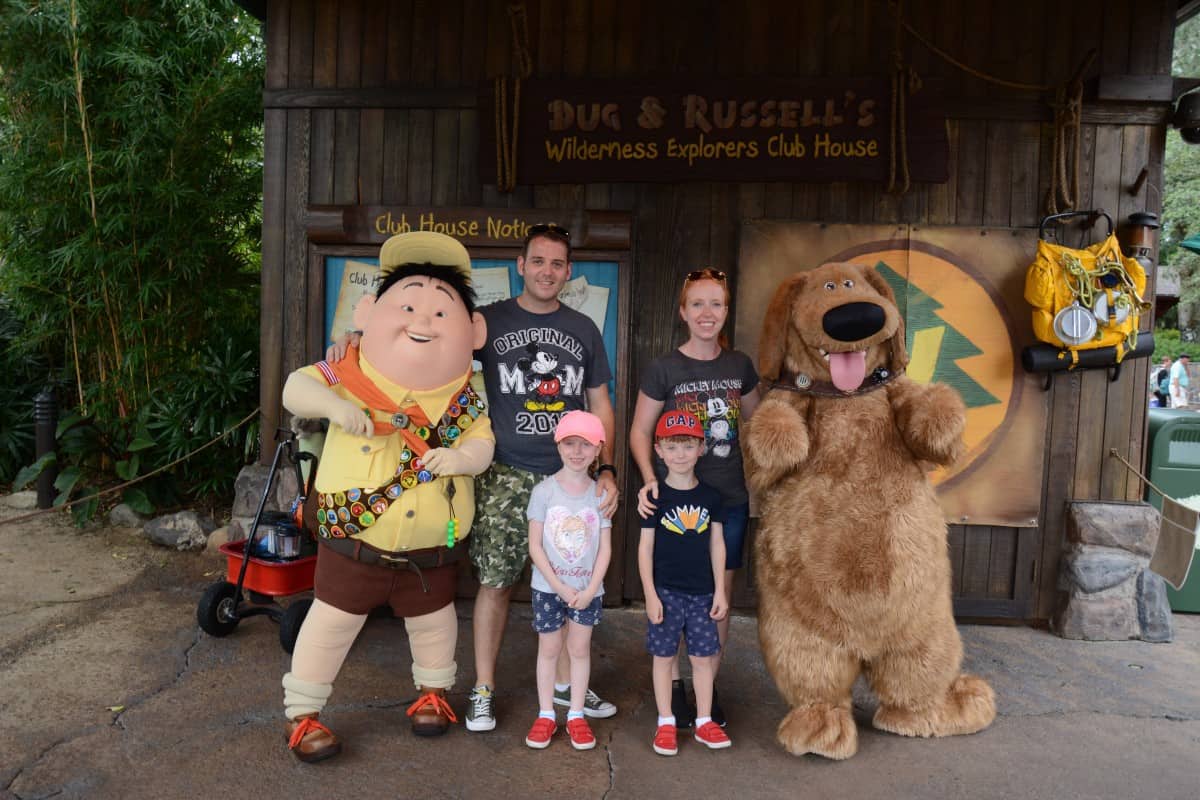 The rides at Animal Kingdom were some of the best we went on at Walt Disney World. The first one was Kali River Rapids which, although not the longest ride, was really fun, really wet and a great ride for the whole family.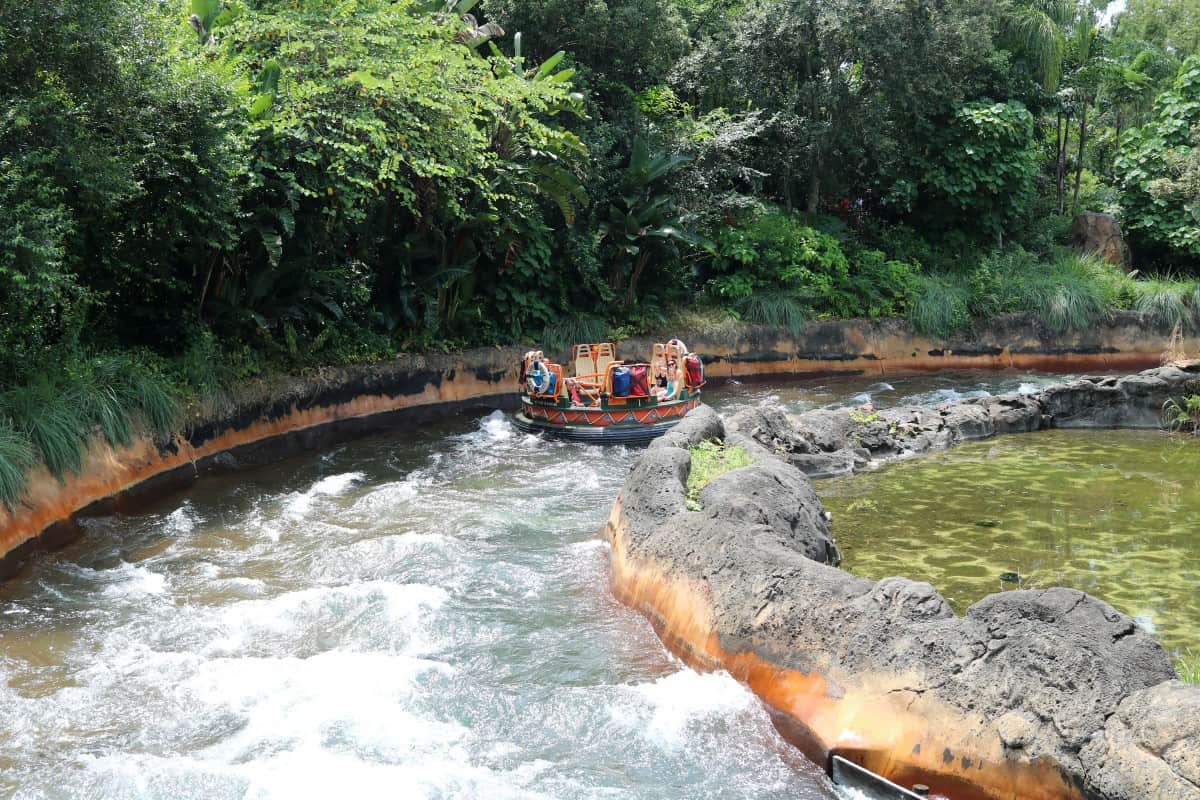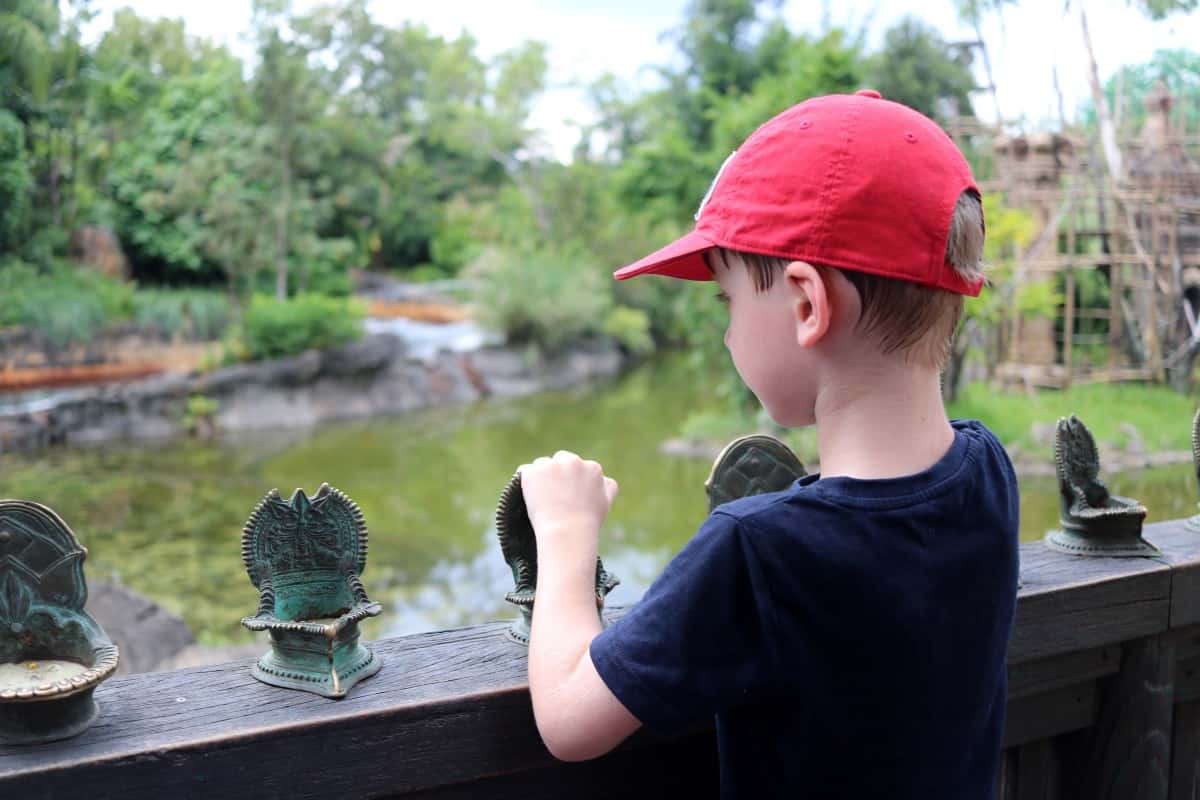 On the other hand Expedition Everest was a pretty scary ride. A rollercoaster that starts off in daylight going forwards but mostly goes backwards in the dark with a scary monster chasing your tail. We all screamed and Little Man's face on the ride photo is an image I will never forget. He will never go anywhere near that ride again – and I'm not sure I blame him. This is another ride where just because a child is tall enough really doesn't mean they'll be ready for it. It was scary or in Little Man's words, terrifying.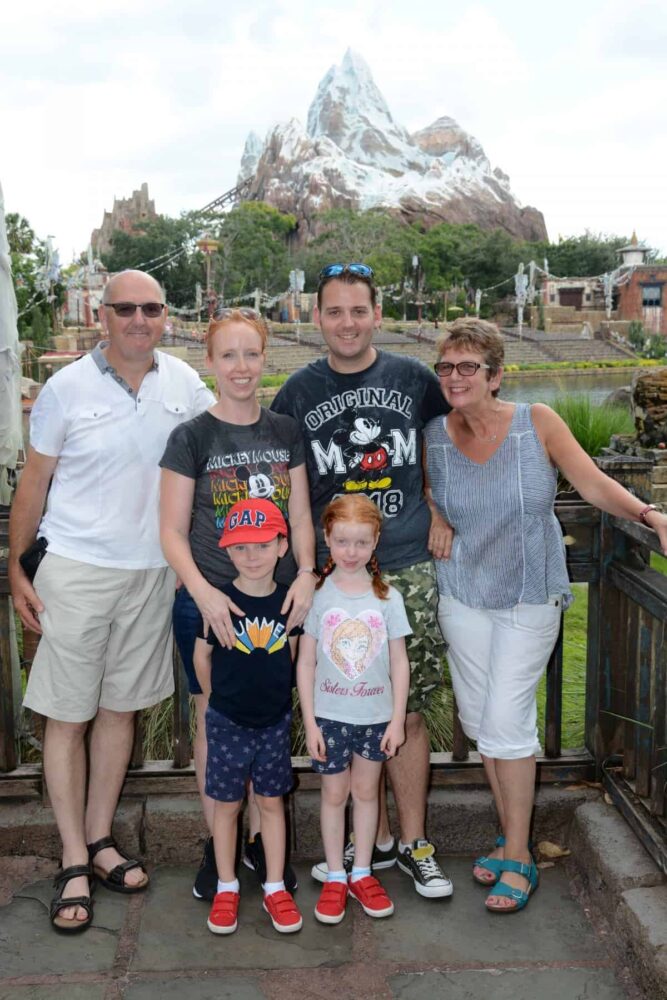 There's a whole Dino-Rama area of dinosaur themed fun fair type rides. We went on the TriceraTop Spin which was fun and sedate compared to other rides at Walt Disney World – perfect for young children.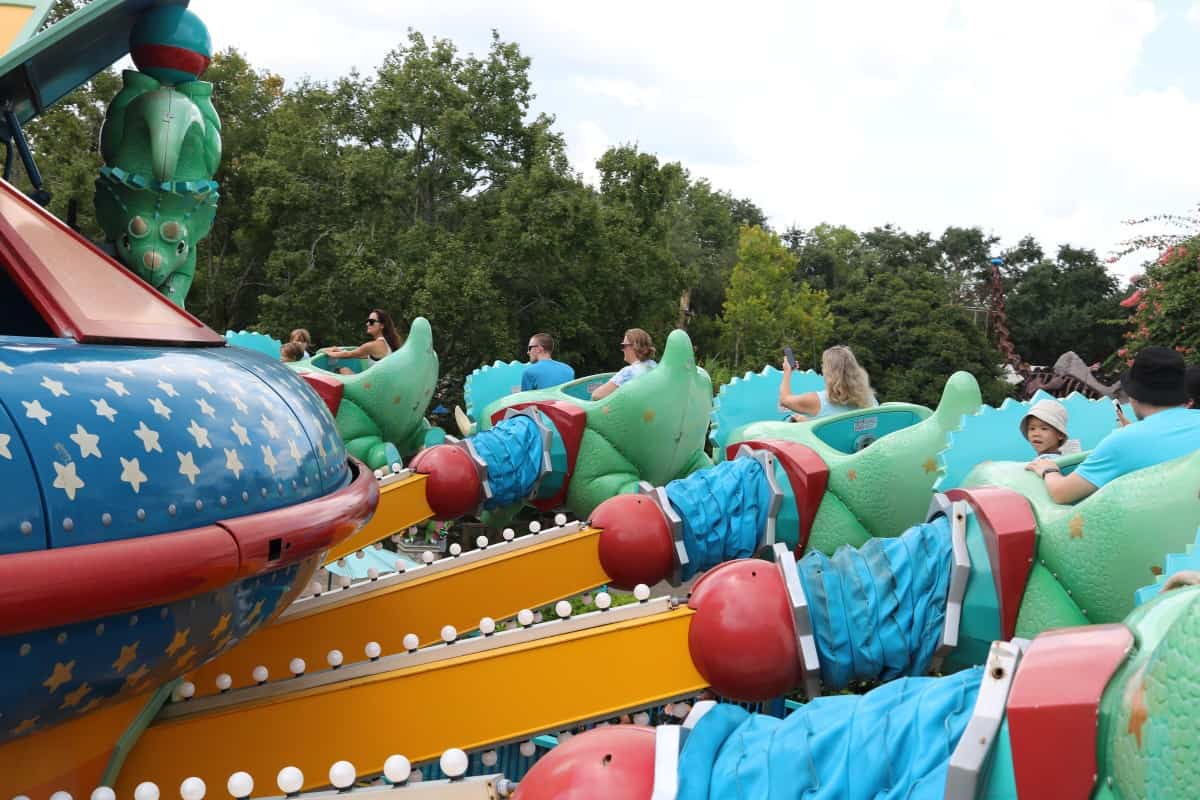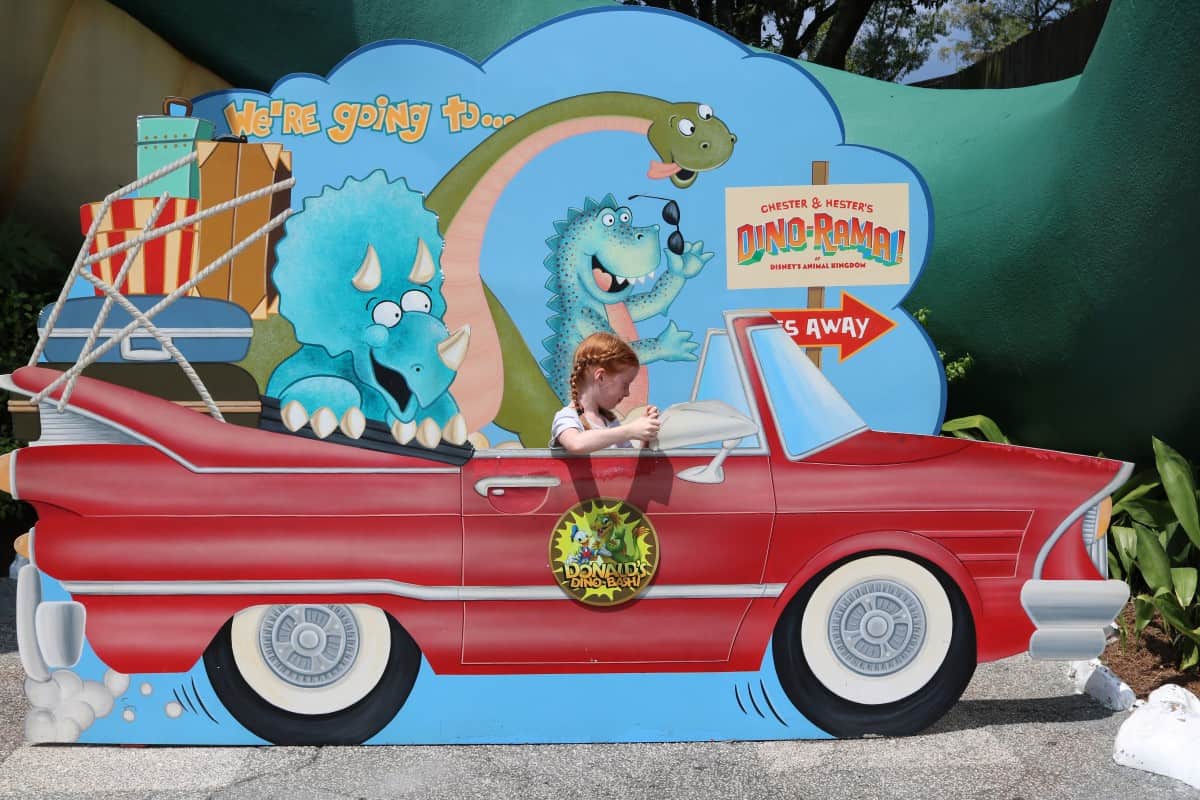 We finished our day with the Kilimanjaro Safaris which took us to see so many of the Animal Kingdom animals up close. Although the animals get really close to the jeep you are travelling in you are perfectly safe as there are hidden barriers stopping the animals moving from their designated areas. We got to see elephants, rhinos, zebras and big cats which was a great finale to the Animal Kingdom.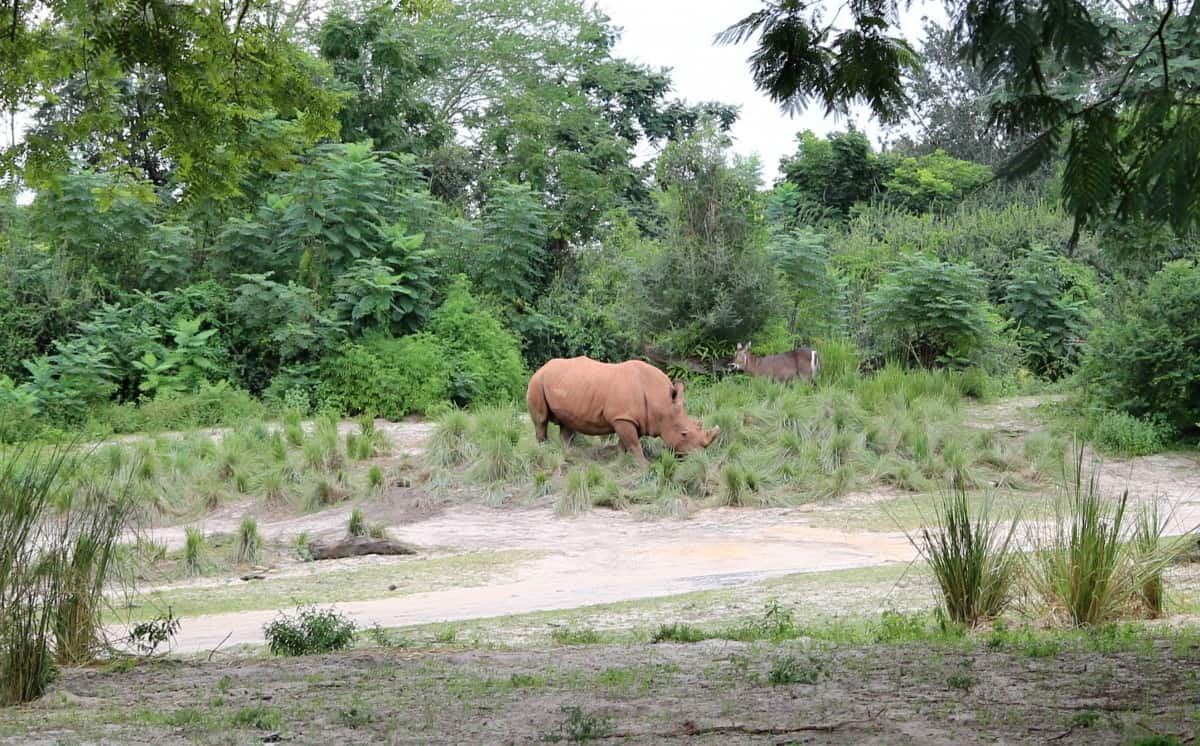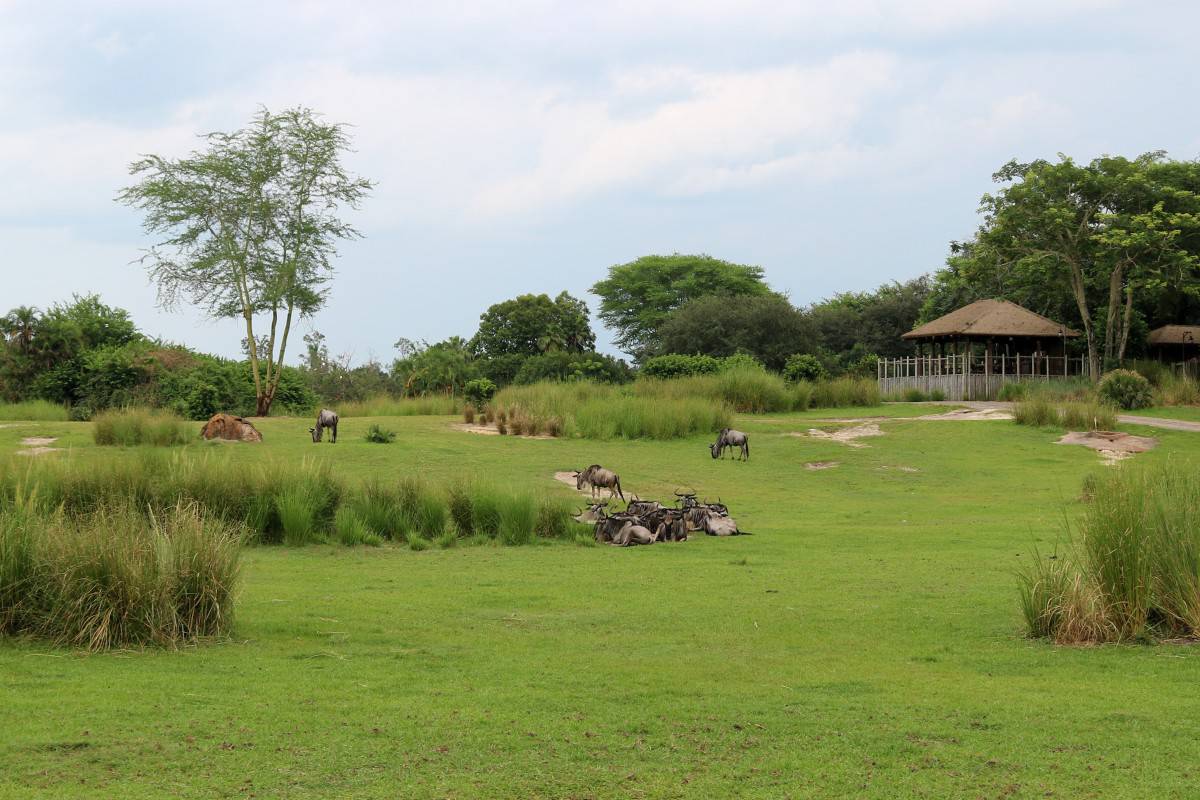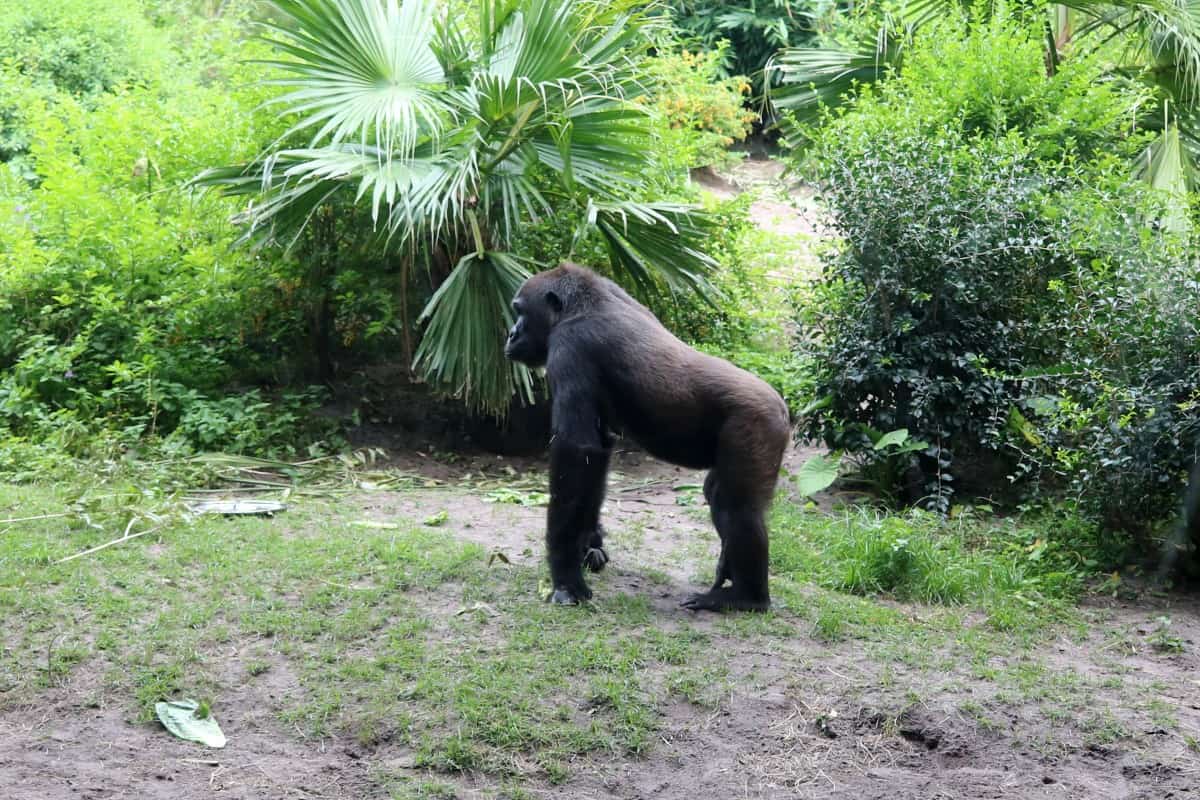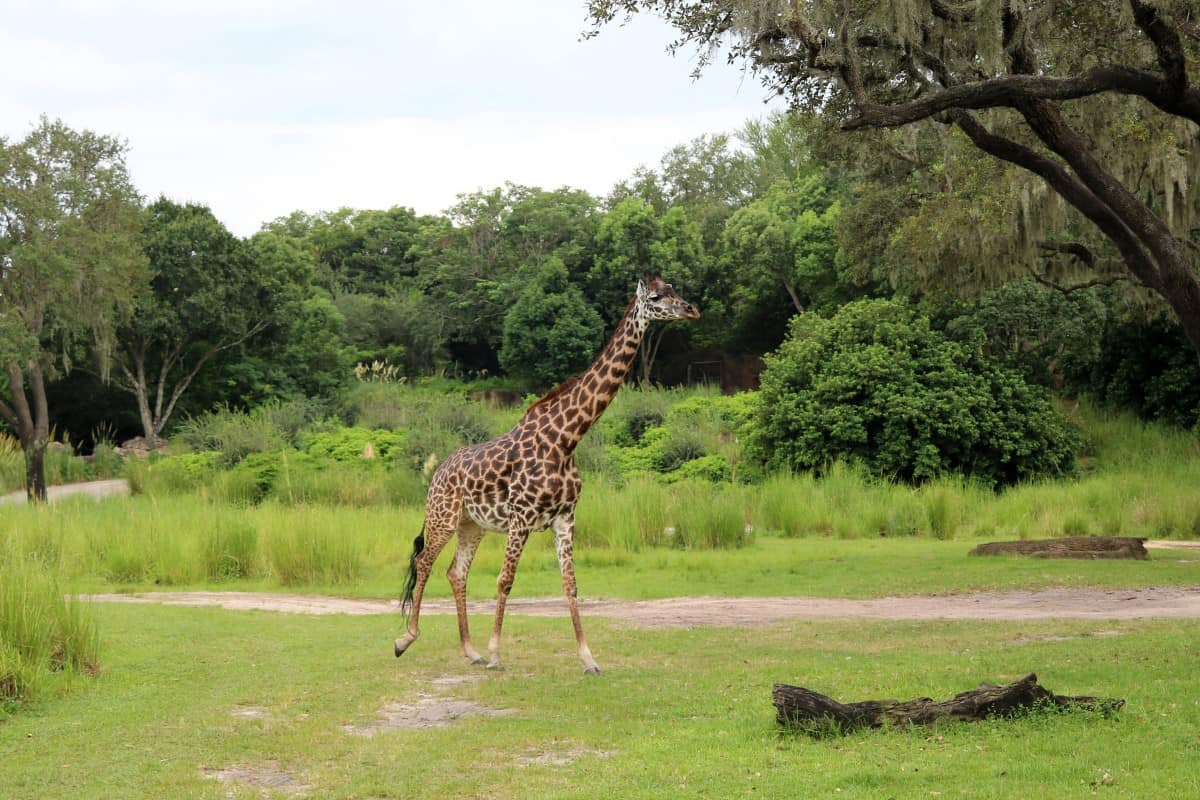 Around Animal Kingdom there are so many animals and we took time to walk through and see the gorillas and other smaller animals but, if you have time to explore, there are so many animals you can see and Animal Kingdom really gives a lovely wildlife park experience as well as being a theme park. We had a really lovely day at Animal Kingdom and if we'd felt the urge we would have had enough left to do to fill another day there. It's something we'll really look forward to on a return trip to Disney World.
Here's a very little video I made of our day at Animal Kingdom: