Disclosure: We were invited on this break for the purpose of this review however all opinions are my own.
It's no secret that we haven't really been anywhere overnight for a very long time. Before the pandemic we'd be away a couple of times a month but life changed massively and we've got used to just spending time at home. So you can imagine how excited we were to be invited to the Richmond Hill Hotel for a little break during half term.
Richmond Hill Hotel is a beautiful four star hotel situated in one of the most idyllic parts of London. Near the top of Richmond Hill, with amazing views over London and a stone's throw from the Richmond Gate of Richmond Park, it's perfectly situated for a break away.
We arrived at the hotel early and parked easily in the hotel car park, right outside the hotel. I spoke to reception to let them know we'd arrived. We weren't expecting to check in but just wanted to make the most of the free parking for guests and let them know our car was outside. They couldn't have been more helpful – showing us how to check our car in and offering to take our bags until we checked in later.
With the car safely parked, we went to explore Richmond. From the hotel we crossed the road and found ourselves with Buccleuch Gardens on one side, Terrace Gardens on the other and the River Thames right ahead of us. The views were incredible and it was the perfect place to explore.
Afterwards, we spent a few hours in Richmond Park. We walked miles, got ice cream and spotted wildlife. We stumbled upon the Petersham Playground and also King Henry's Mound, letting us appreciate the view for miles. It was so nice to see parts of Richmond Park that we haven't explored before.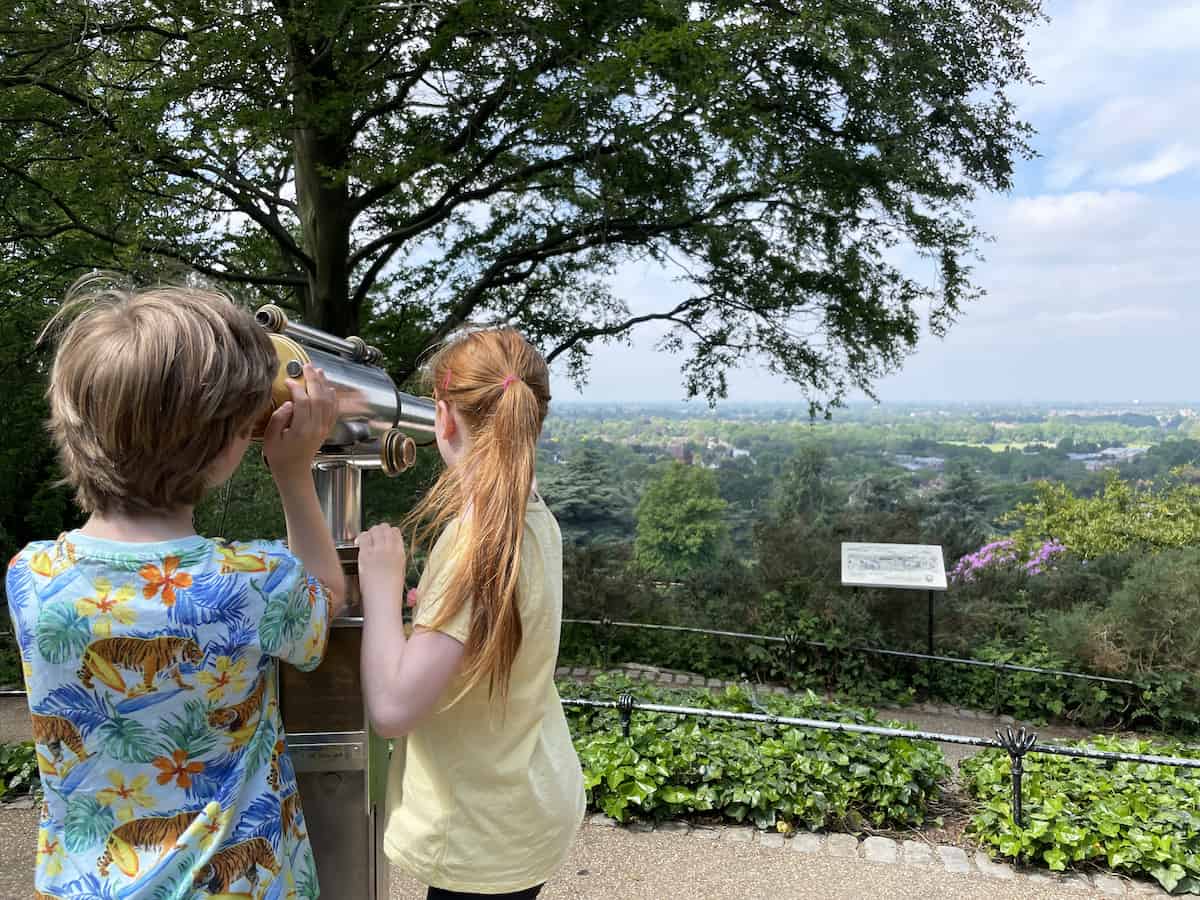 When we were done, the hotel was so close to the park that we were there almost instantly, checking in and being shown to our room. Walking through the hotel, the communal areas are beautiful, with so many lounges and seating areas to make all guests feel at home.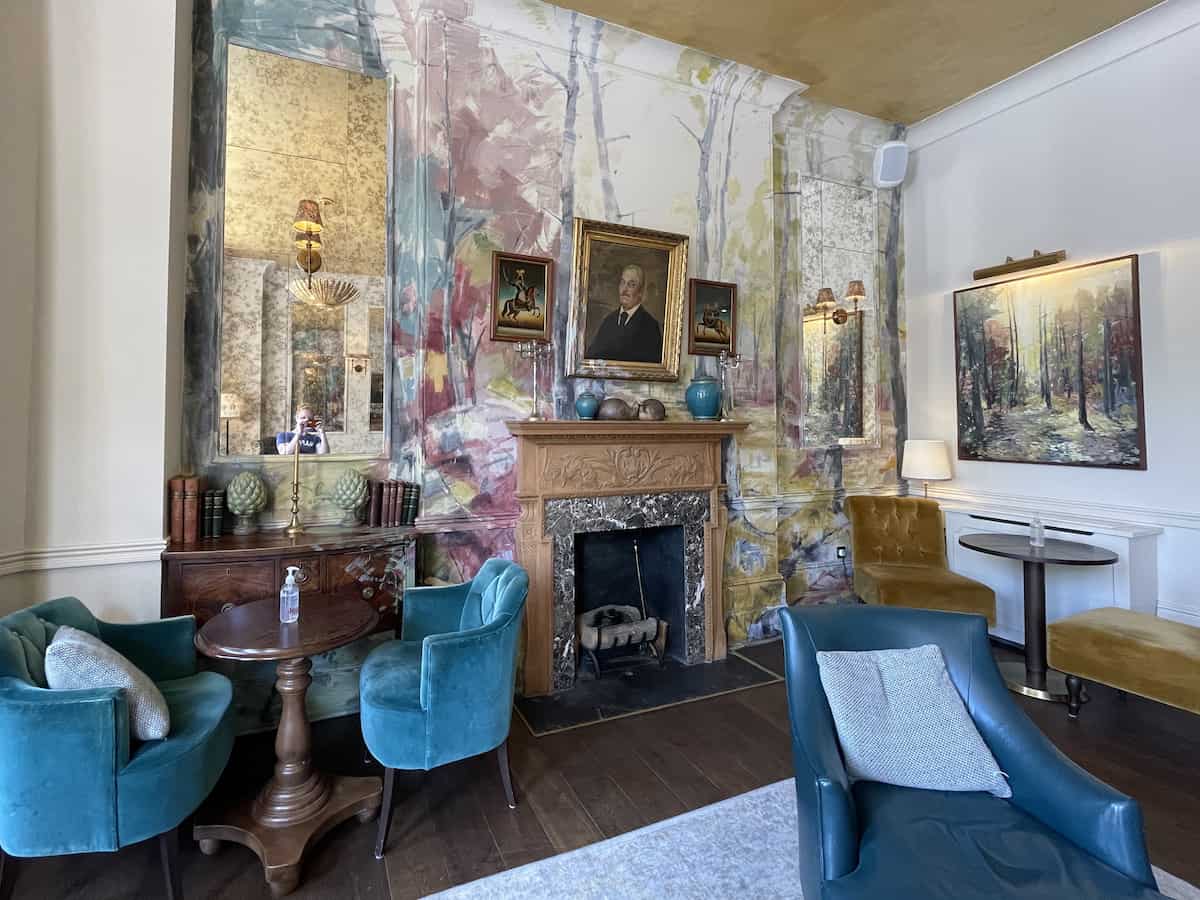 Our room was a Georgian Junior Suite and it was great for a family stay. We had a king size bed, a separate sofa bed and beautiful bathroom with roll top bath and huge walk in shower. The room was the perfect place to relax and spend time.
In our room there was everything we could need – plenty of fluffy towels, complimentary toiletries, tea and coffee making facilities – including a fancy Nespresso coffee machine – a safe, and even and ironing board and a little fridge in case we needed it.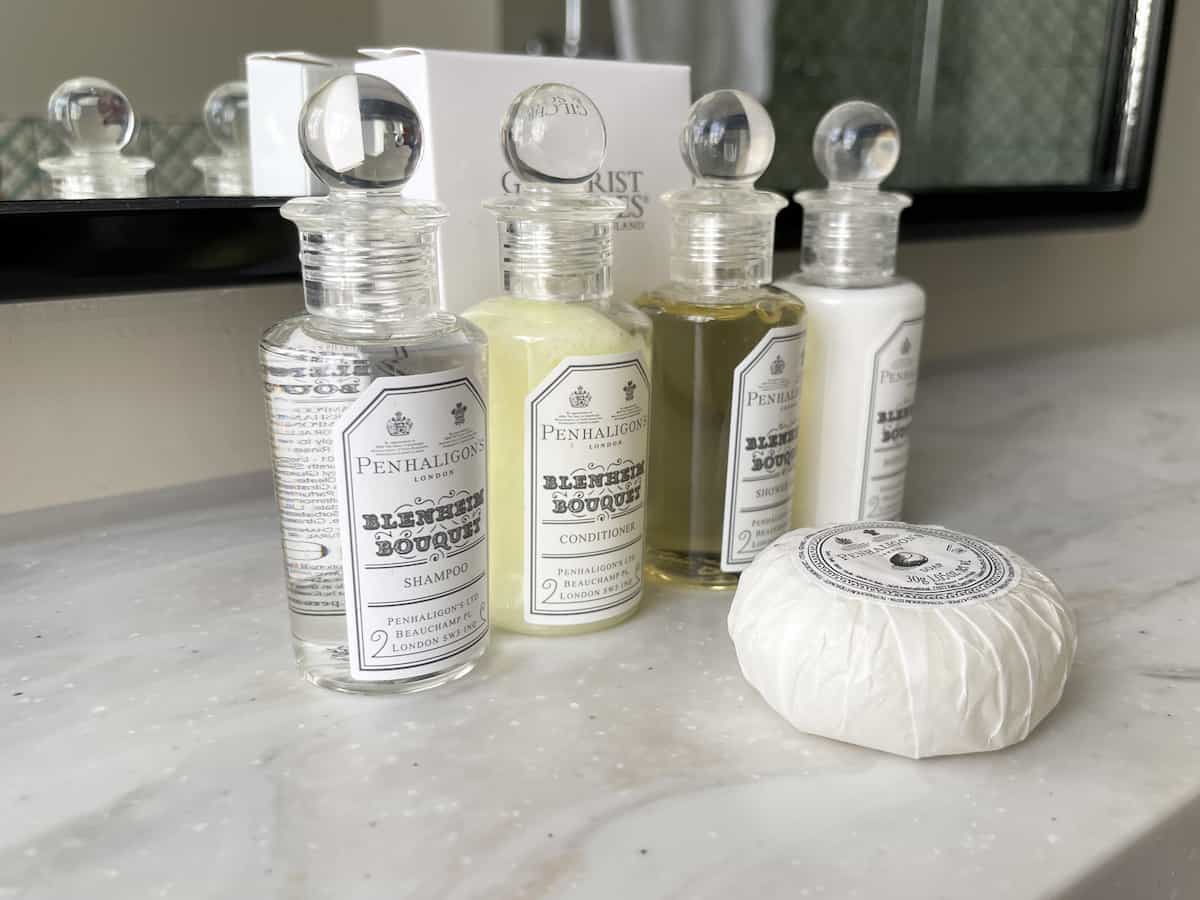 The bathroom was such a good size and had underfloor heating which was absolute bliss – especially when you needed to go in there in the middle of the night! No chilly toes for us. We also had complimentary robes which are fantastic for lounging around in.
The room had so many little things that I really appreciated. You could turn off all the lights in the room from your bed plus there were plug sockets and USB sockets right next to the bed too. The only thing I would have loved would have been a little bottle of fresh milk in the fridge instead of little UHT cartons but I can definitely forgive that!
The free wifi was really strong and they had room service available at an additional charge per tray. The rooms have air conditioning and it really felt like the hotel had thought of everything.
Before we knew it, it was time for dinner. The bar and restaurant were so beautiful and I loved how each area flowed into the next seamlessly despite all being really individual in their decor. We were seated in the middle of the 144 on the Hill restaurant and felt at home immediately.
The menus had just the right amount of choice, with something to suit all tastes. The kids loved their children's menu. They had vegetable dippers and hummus and garlic bread with cheese followed by a cheeseburger and chips each.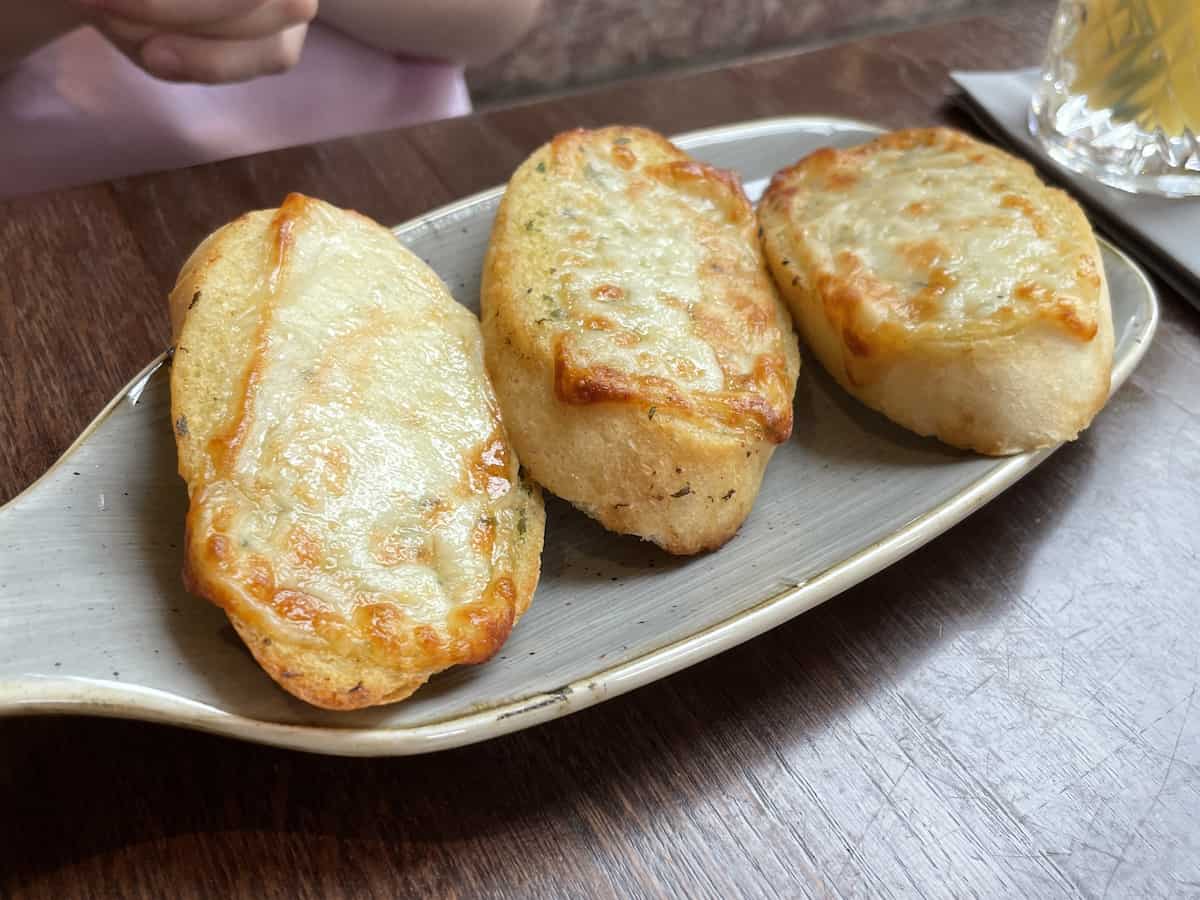 The portion sizes were fantastic and the burger and chips were incredible – I would have happily had the same for my main without complaints! They were also given little jars of ketchup and mayonnaise and I got the feeling that nothing was too much trouble. The service was fantastic.
For dessert, Little Man had an Oreo and Brownie Sundae which was immense. It was the perfect indulgent dessert and he was in awe with every mouthful, telling us it was so nice, that a bit was warm, another cold and another just so chocolatey. I've never heard him so vocal about a dessert before. LP had ice cream that she loved just as much.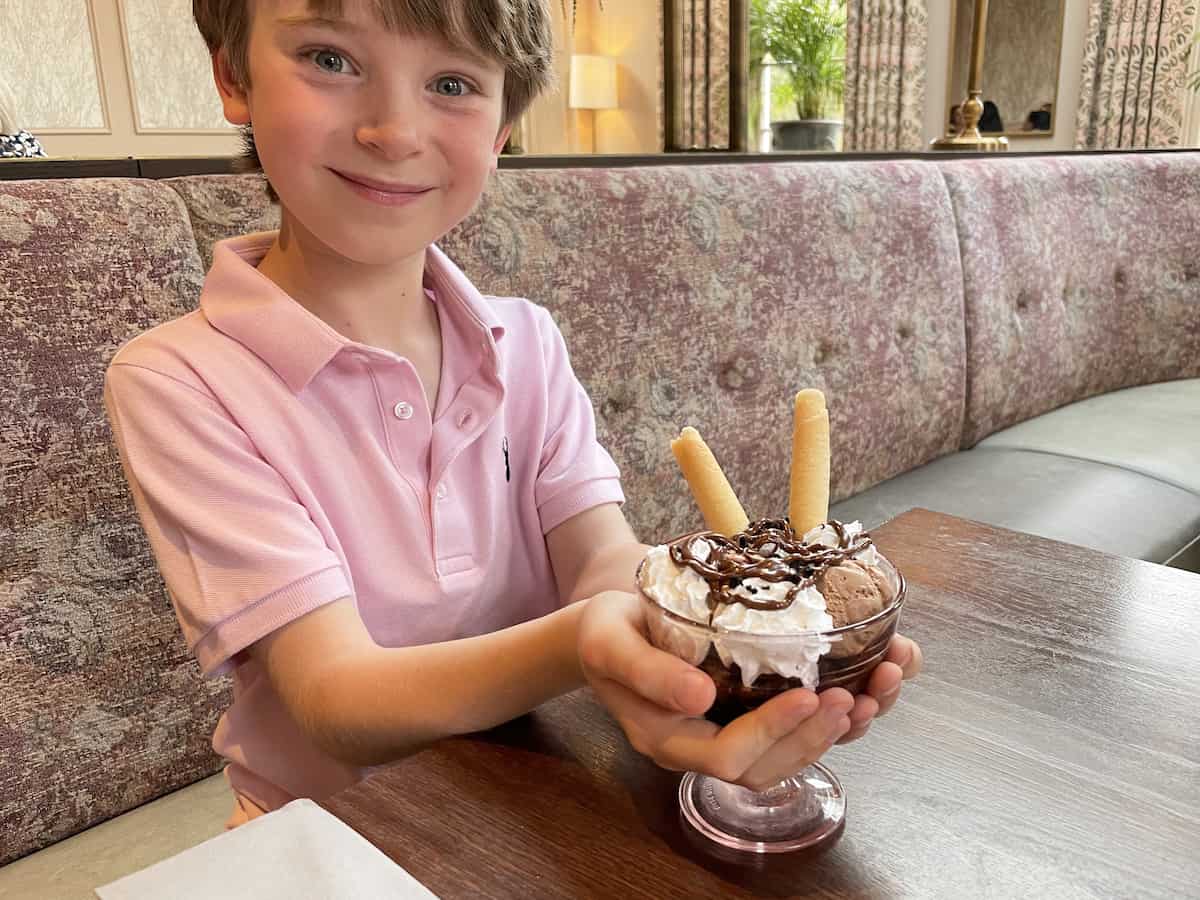 I had double dived scallops to start followed by roast salt marsh lamb rump and both were presented beautifully. All the components of each dish worked so well together and it was like a constant taste explosion in my mouth. It's the best meal I have had in a long time.
I finished with the dark chocolate secret which was incredible. Sponge, ganache, raspberries, clotted cream… Each spoonful just kept giving and it was the perfect end to a really wonderful meal. I'd happily order that again and again.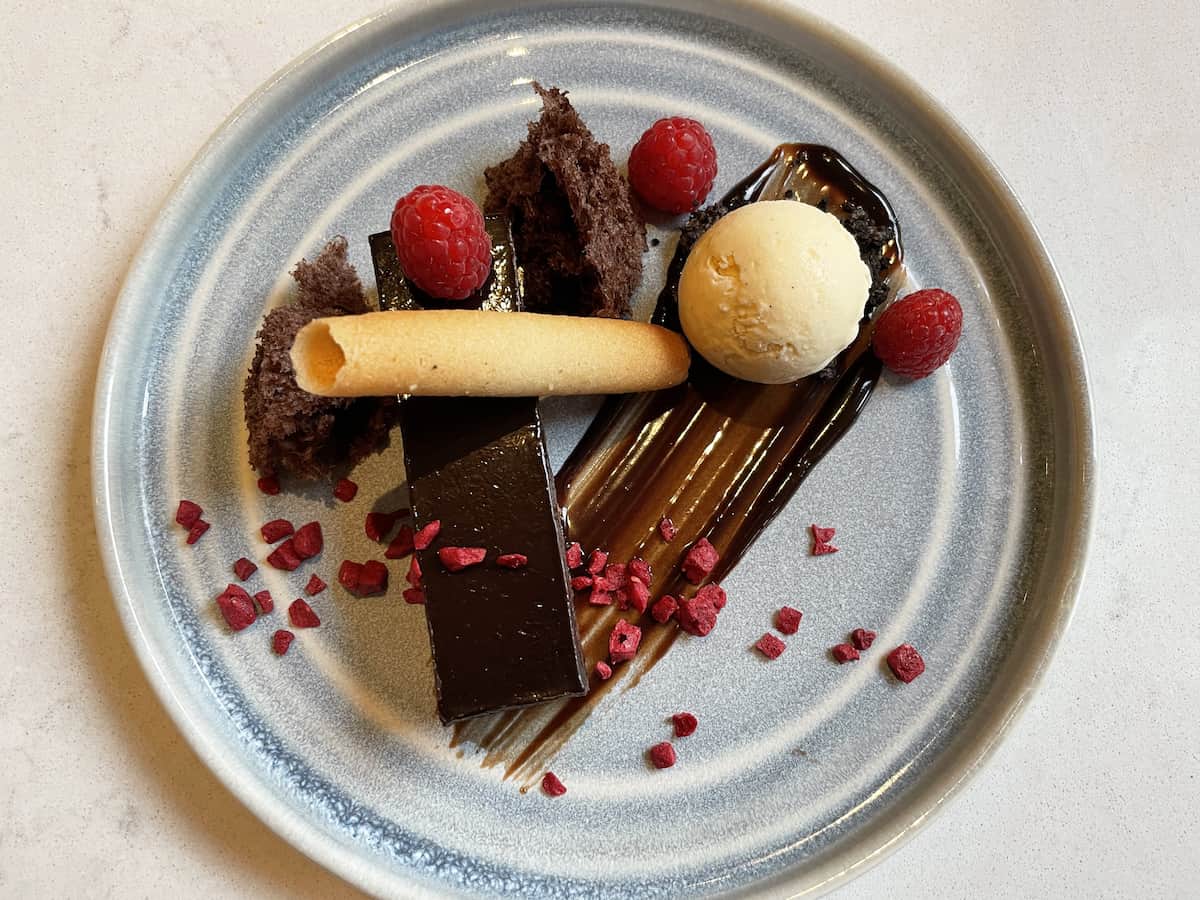 After dinner we relaxed for an hour before we all went to bed. Our room was at the front of the hotel, facing Richmond Hill and the road outside the hotel so I was slightly worried it might be noisy overnight but it was absolutely fine.
We all slept like logs. The beds and bedding were perfect. Great quality and made for a great night's sleep. We couldn't wait to see what was for breakfast!
Breakfast was served in the hotel restaurant where we'd had dinner the night before. We had continental trays with a selection of yogurt, fresh fruit and pastries followed by our choice of full English breakfast or a vegetarian or vegan option. All accompanied with fresh juice, tea or coffee.
The continental trays were fantastic, and such a great alternative to a breakfast buffet in the current climate. They were a lovely indulgent treat and the children absolutely loved them.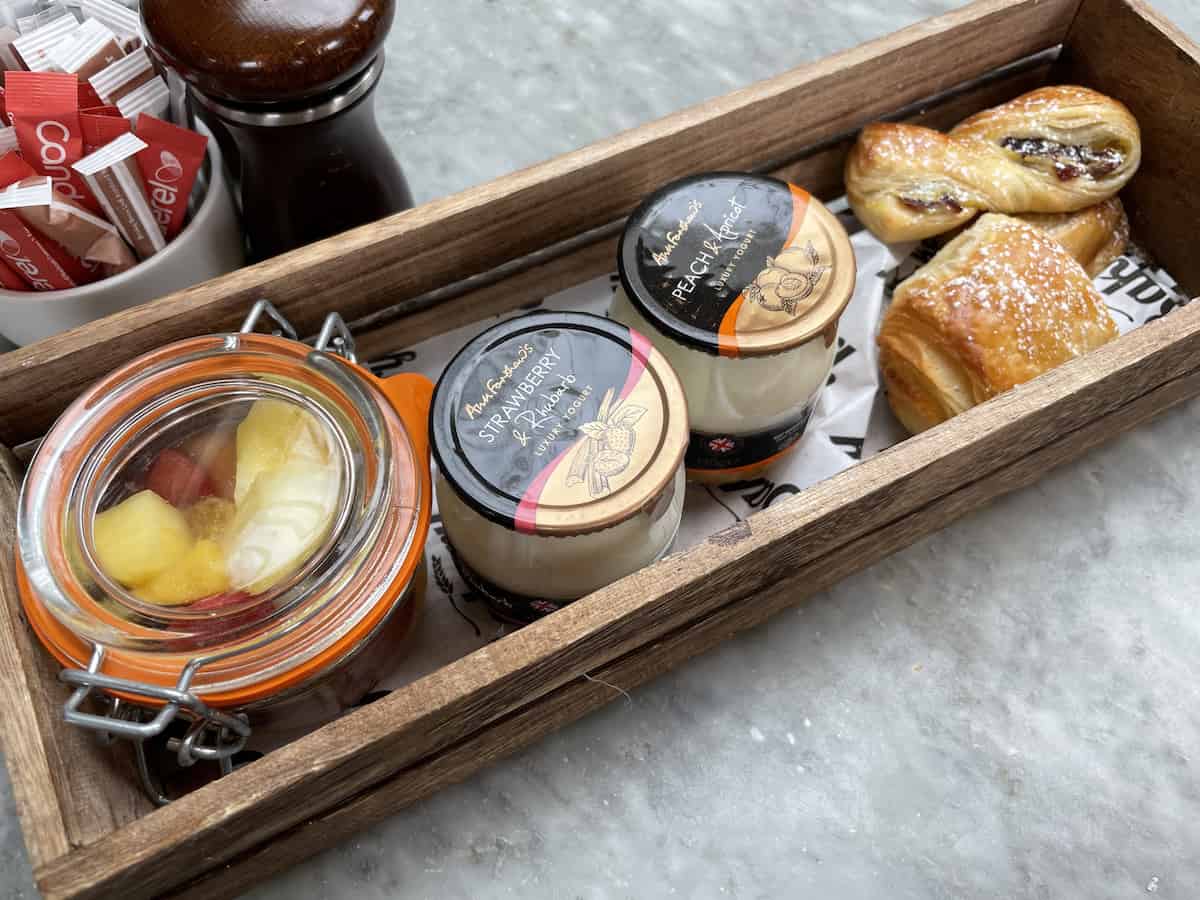 I had the vegetarian breakfast which was amazing – avocado and halloumi as well as vegetarian sausages, sourdough, eggs, mushroom and tomato. It was delicious and incredibly filling.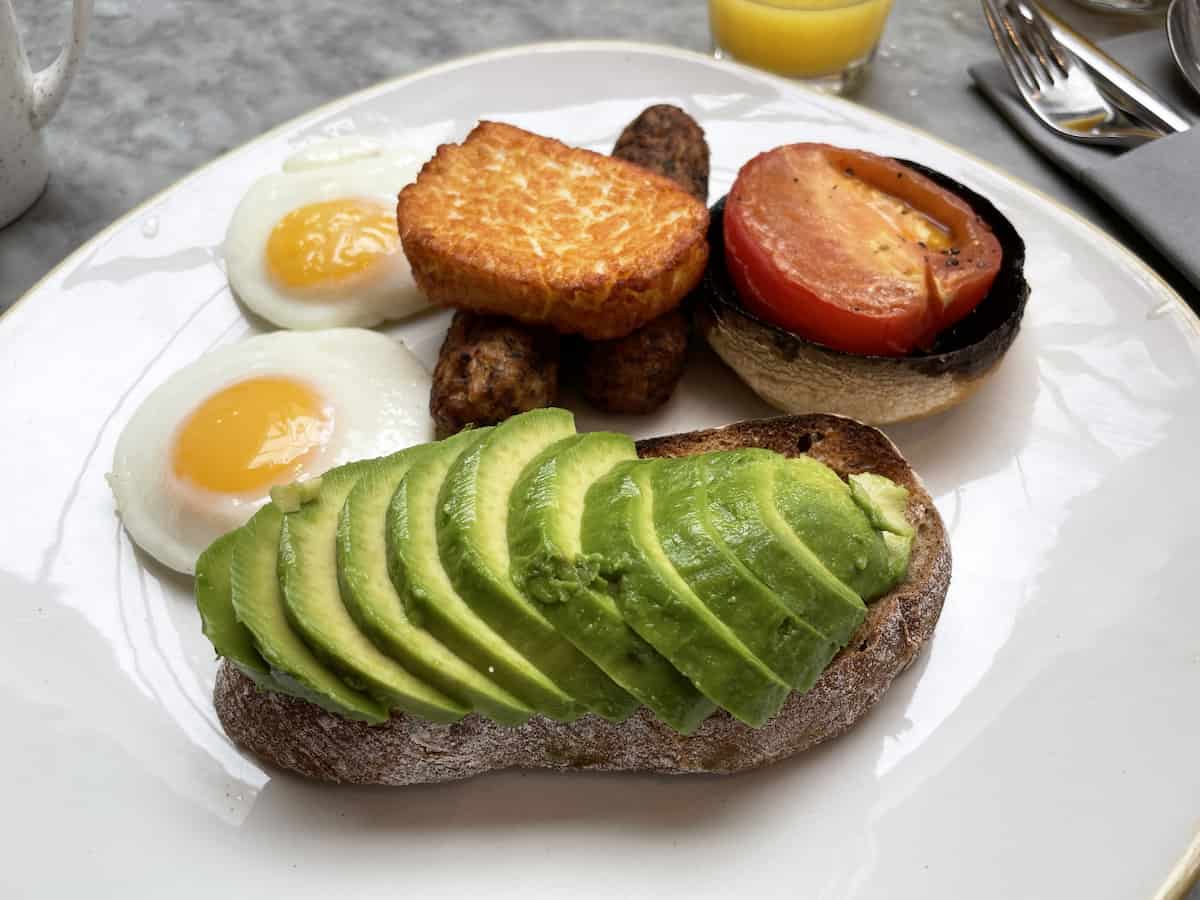 The children had full English breakfasts which were such a great size – with two eggs, two slices of bacon, sourdough, beans, mushroom and tomato. Really, they would have been happy just with the continental tray but we do love a hotel breakfast and this was one of the best we've had.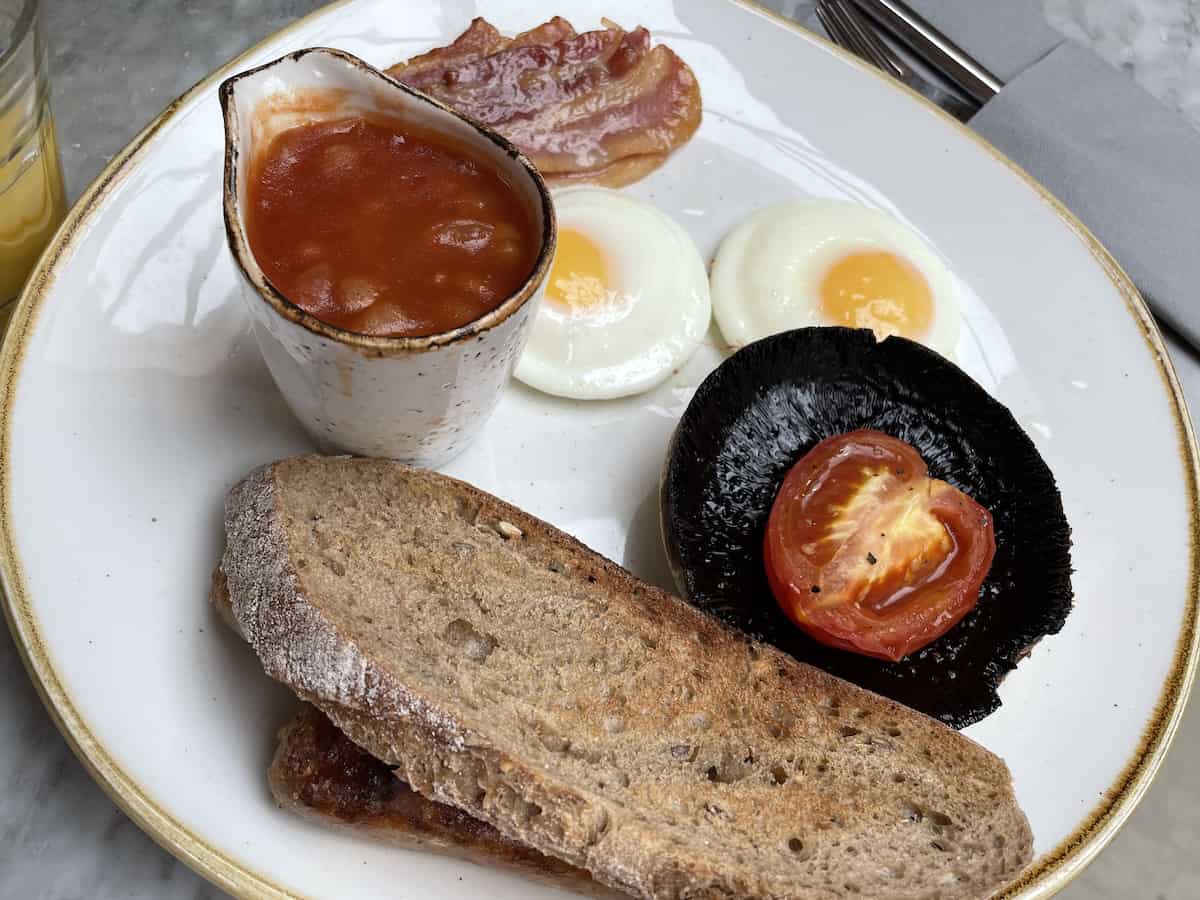 There isn't a spa at the Richmond Hill Hotel but they do have a fantastic treatment room run by SKIN lounge. Guests can enjoy a whole host of treatments from facials and massages, to manicures and waxes, all in the comfort of the newly refurbished treatment room inside the hotel.
After we checked out we went to Syon Park for the day, just a 15 minute drive from the hotel. We've never been before and it was such a lovely place to spend time. Kew Royal Botanic Gardens is about the same distance from the hotel and central London is just a short tube ride away.
The hotel is so well located, with so many options of things to do, places to go and activities to book locally. It's a fantastic base for a break away whether you're a family, a couple or a single traveller. It's a perfect Richmond hotel and you really won't go wrong booking the Richmond Hill Hotel – especially with such friendly staff too.
You can find out more about the hotel over on their website and for reference the hotel address is: 144-148 Richmond Hill, Richmond TW10 6RW