Disclosure: We were invited on this day out for the purpose of this post however all opinions are my own.
When we went to Florida I really wanted to spend some time away from the Disney parks and even spend time on the beach as I know how much the children love to play in the sand and have a paddle. But, Visit Orlando invited us to spend the day at Discovery Cove which was actually a whole lot better than a typical beach.
Discovery Cove is a day resort in Orlando and the minute we walked through the reception building I was blown away by the surroundings. It felt like being on a tropical island with palm trees everywhere, the sound of water running and birds singing. It was beautiful.
When we arrived we were given ID passes, printed with our photo and were shown a map of the resort and pointed in the direction of breakfast. At Discovery Cove you can arrive at any time from 7:15am to check in and have breakfast – with food and drink included in the admission fee.
Breakfast was lovely. It had plenty of cooked options as well as pastries, fruit and yogurts. There was also cereal, fresh juice, hot drinks and a soda fountain for fizzy drinks too. It was a great way to start the day, with plenty of seating and everything really well laid out.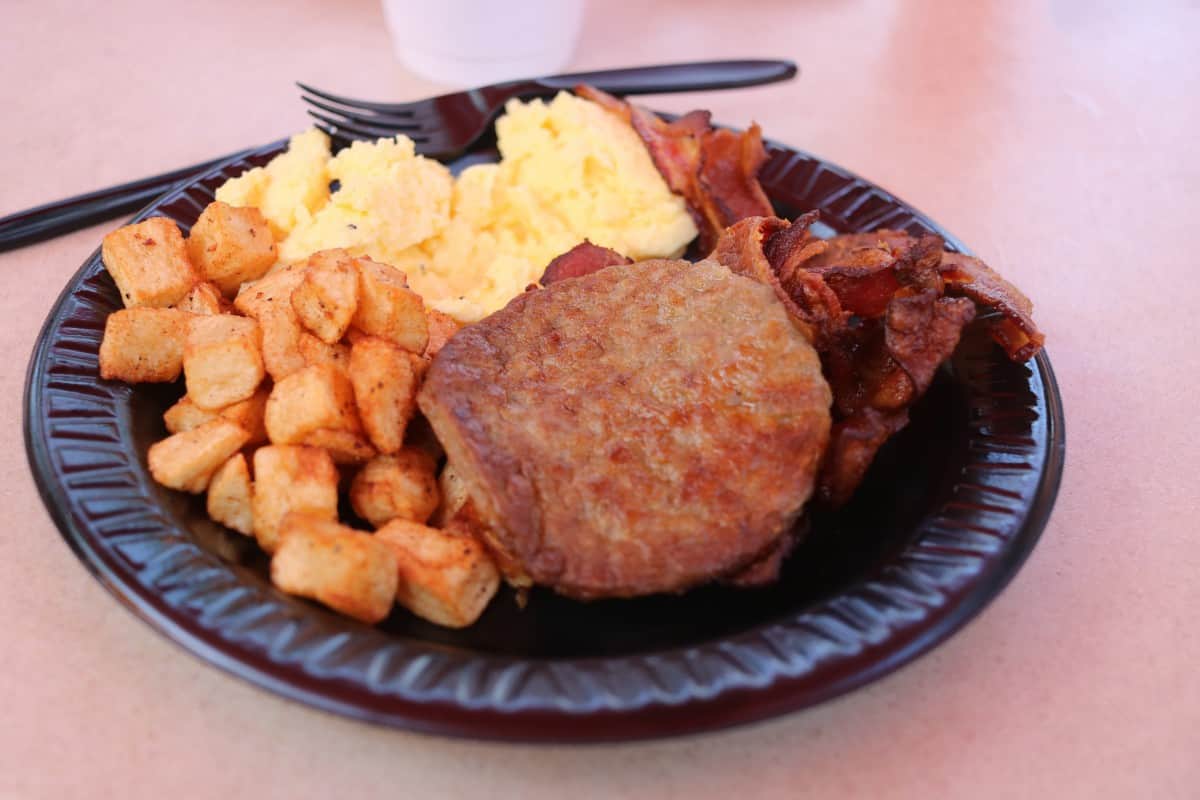 After breakfast we were pointed in the direction of the changing rooms and lockers. We were given a choice of a wetsuit or swim vest to wear which is mandatory in the resort. We went for the swim vests as they were easier to get on and off and it was a pretty hot day. But, if we'd been doing experiences – like dolphin encounters or the Seaventure then we would have had a full wetsuit instead. There were also showers dotted around the resort to use.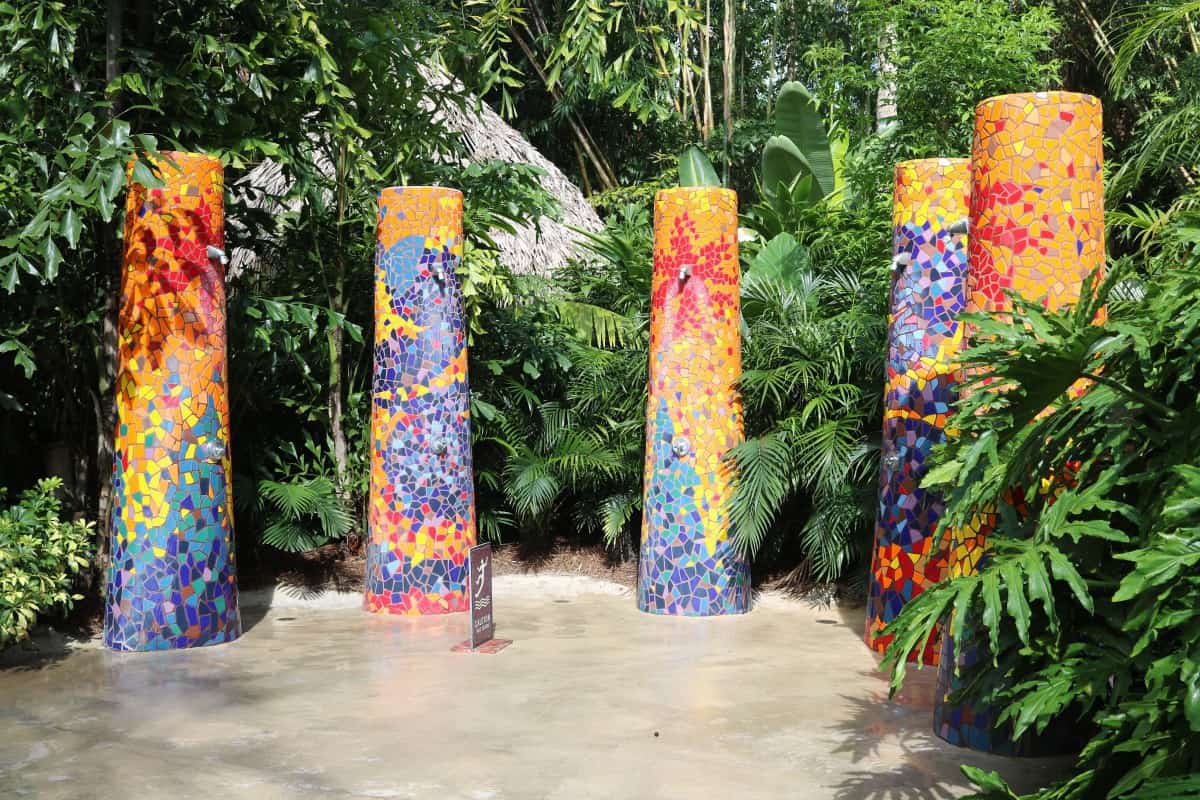 We were given free lockers to use which were easily accesible throughout the day. Literally everything at Discovery Cove is free – unless you want upgraded alcoholic drinks or to buy souvenirs in the shops. We didn't have to carry money with us which made for such a lovely, stress-free day.
The first thing we did at Discovery Cove was explore the area. It's quite a big resort but you soon find your way around. There are lots of different areas to sit at, lots of different snack and drink stations and so much to do as well. There were more than enough sun loungers and we found a group together to sit at but there were also hammocks to laze in – as idyllic as it sounds.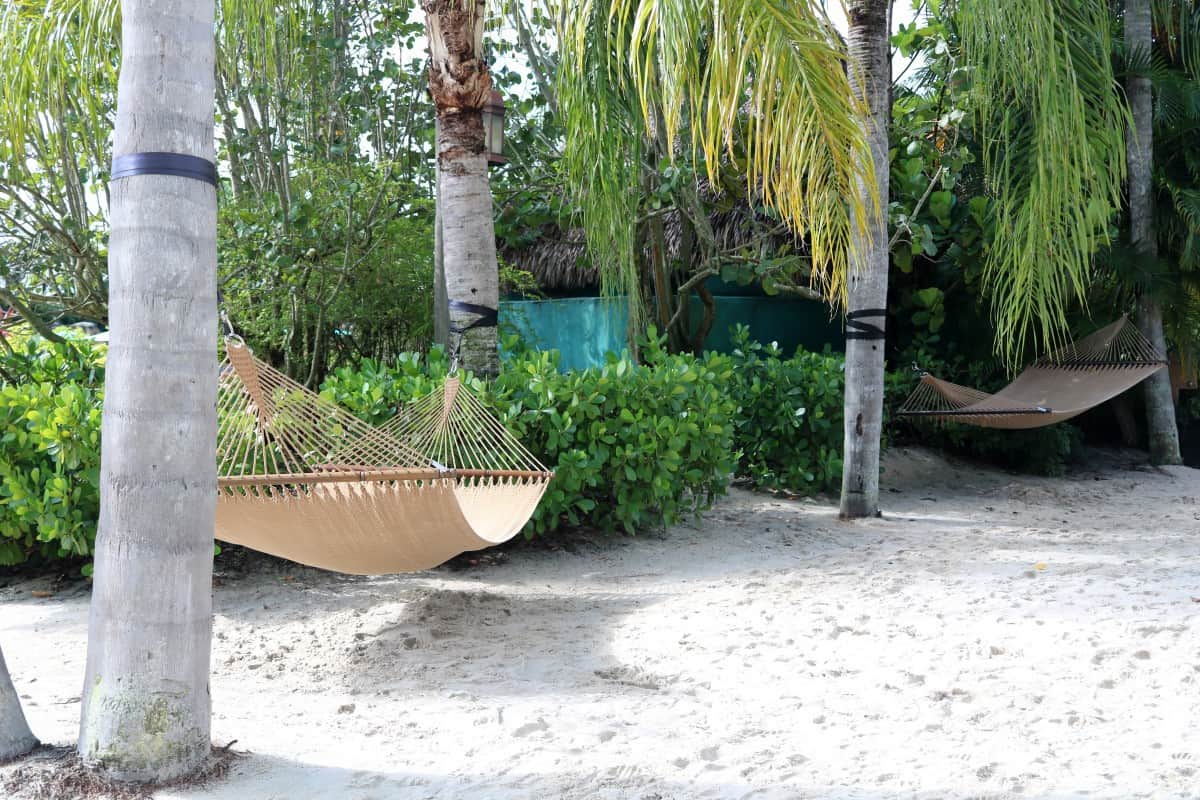 There are also designated smoking areas but we did find that, as it's open air, smoke carried and so the non-smoking areas around it did get quite smokey. It would be better if smoking was just not permitted at Discovery Cove.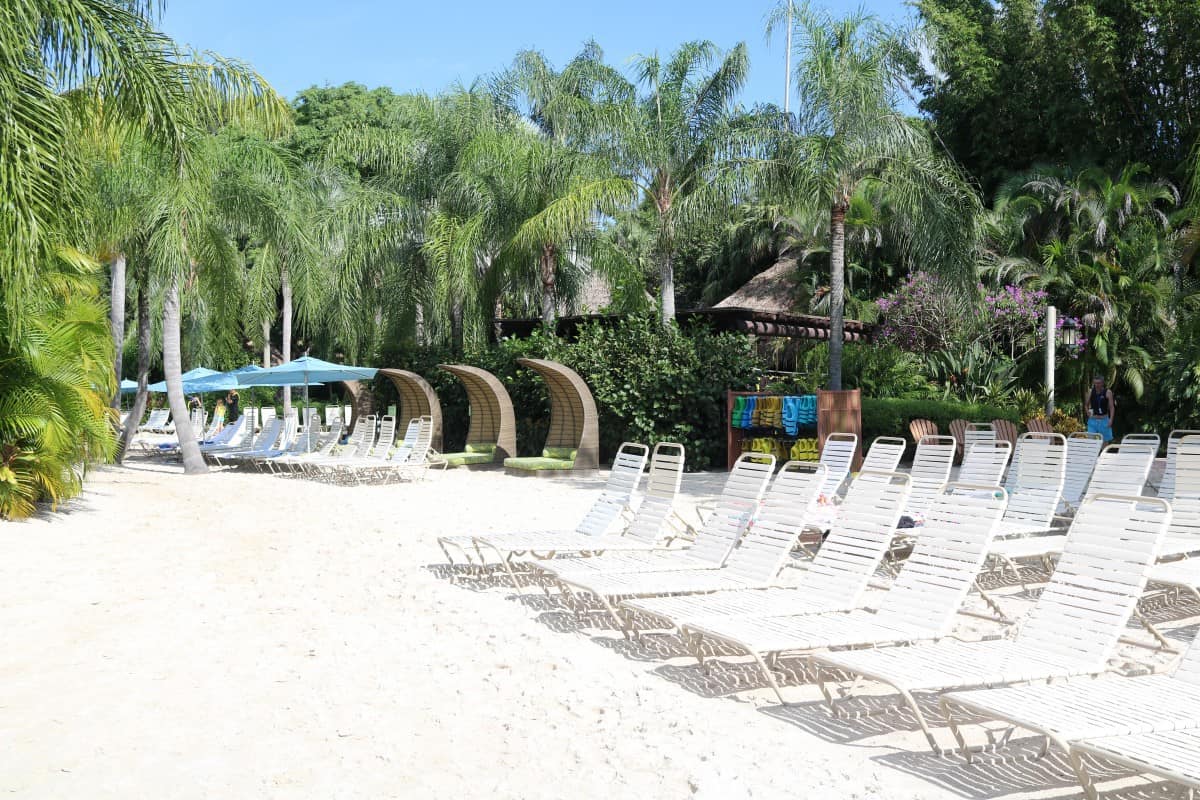 We found somewhere to base ourselves and the children went straight into the water. Discovery Cove had float jackets for the children to wear – which also went up to adult size – as well as pool noodle type floats so you don't need to even bring swim aids with you. The only thing we did bring was water shoes and I was glad of by the end of the day.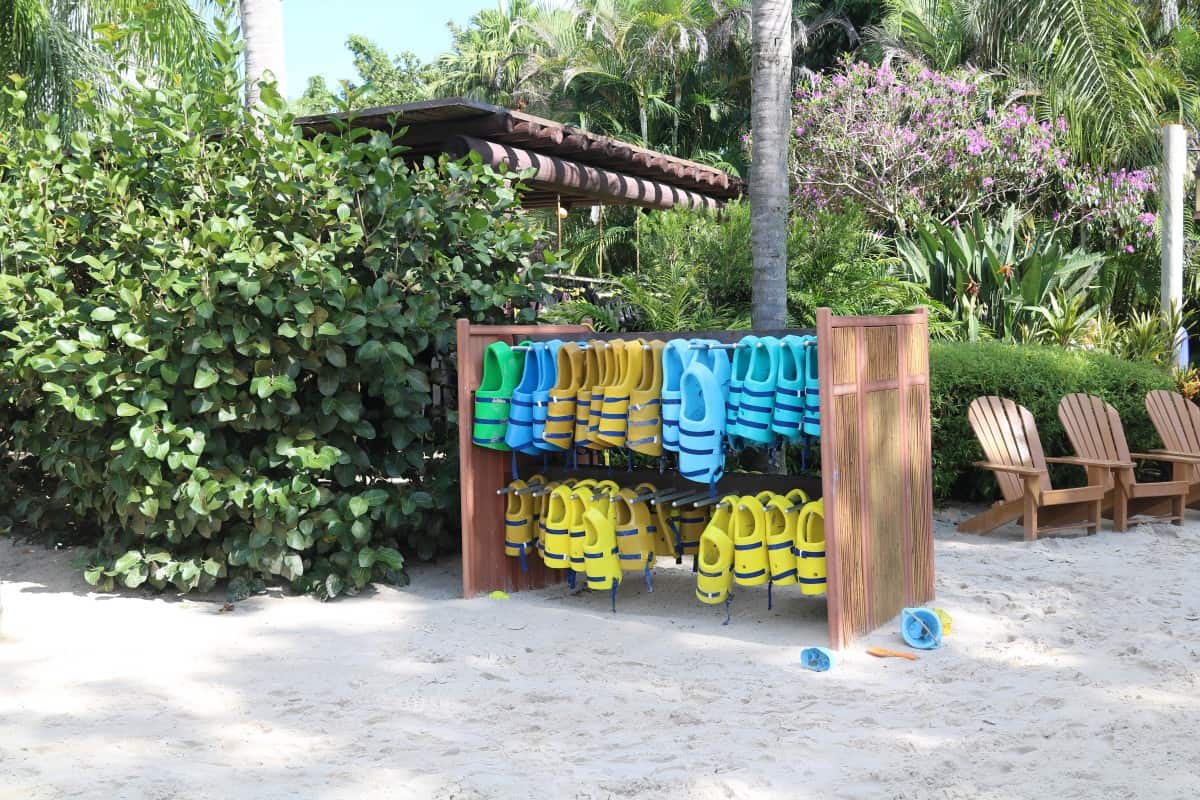 We went to explore the aviary and saw so many tropical birds being fed. There were also pots of bird feed so you could feed the birds yourself if you wanted to. This was great to do at the start of the day before the birds have all been well fed and also gave a great view of the tropical river below.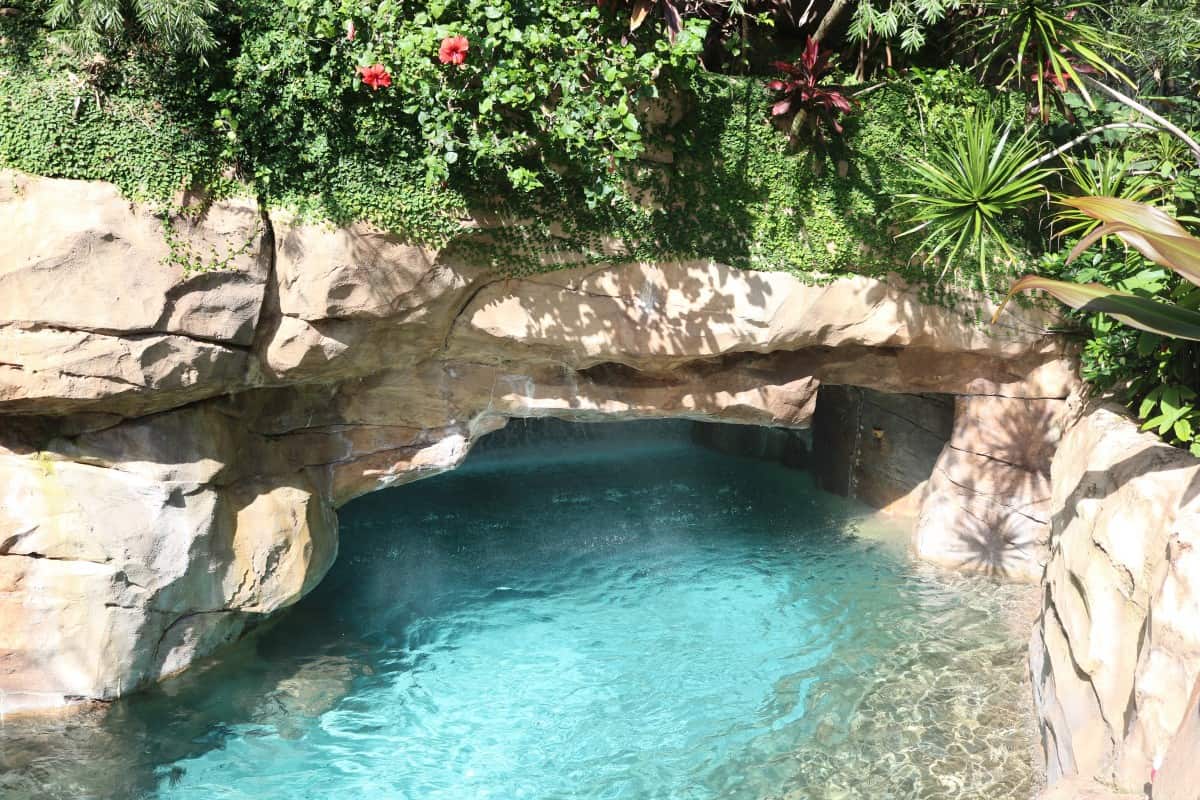 The children went snorkelling as soon as they could – and Discovery Cove provide snorkels and masks for guest use in child and adult sizes. Both LP and Little Man took to snorkelling so well, putting their faces in the water and going around the tropical river straight away.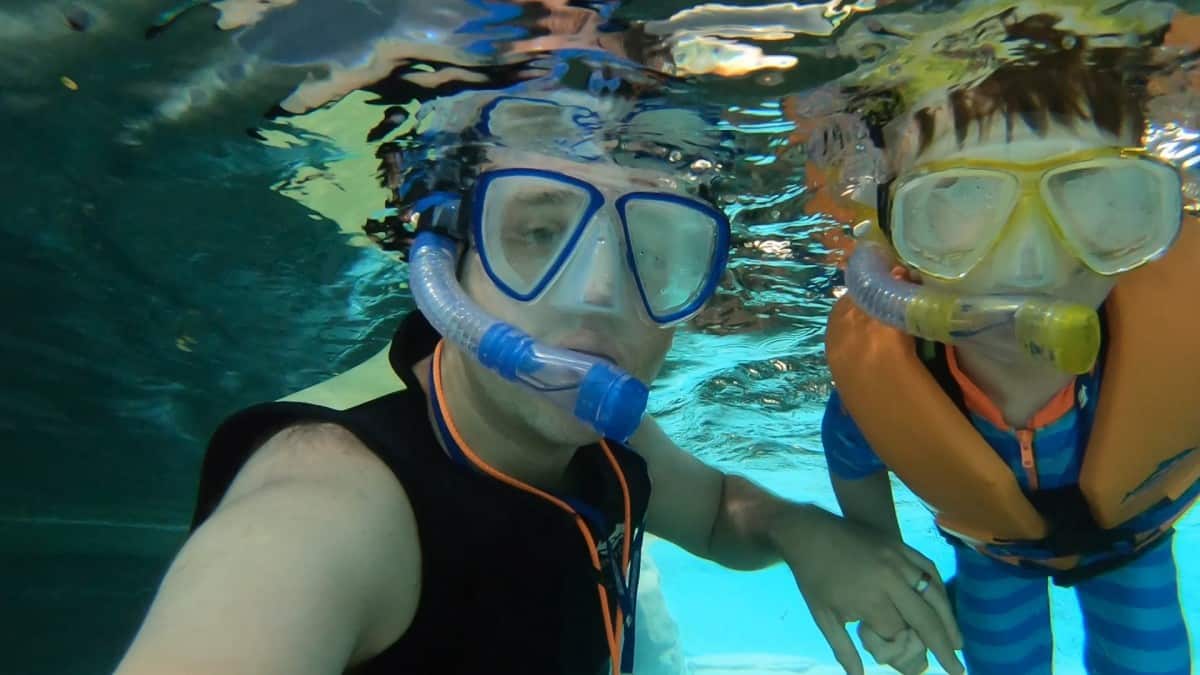 As a family we loved the tropical river although it isn't a lazy river as you may think and in fact quite hard work swimming against the current in places. It was so much fun and took us through the Discovery Cove aviary, through waterfalls and caves and around the freshwater oasis. We spent a big chunk of our day in the river and the children loved it, the water was warm, there was so much to see and there were even model ruins and things under the water to look at. For me, pool shoes were a must in places and definitely something to pack for your next trip to Discovery Cove.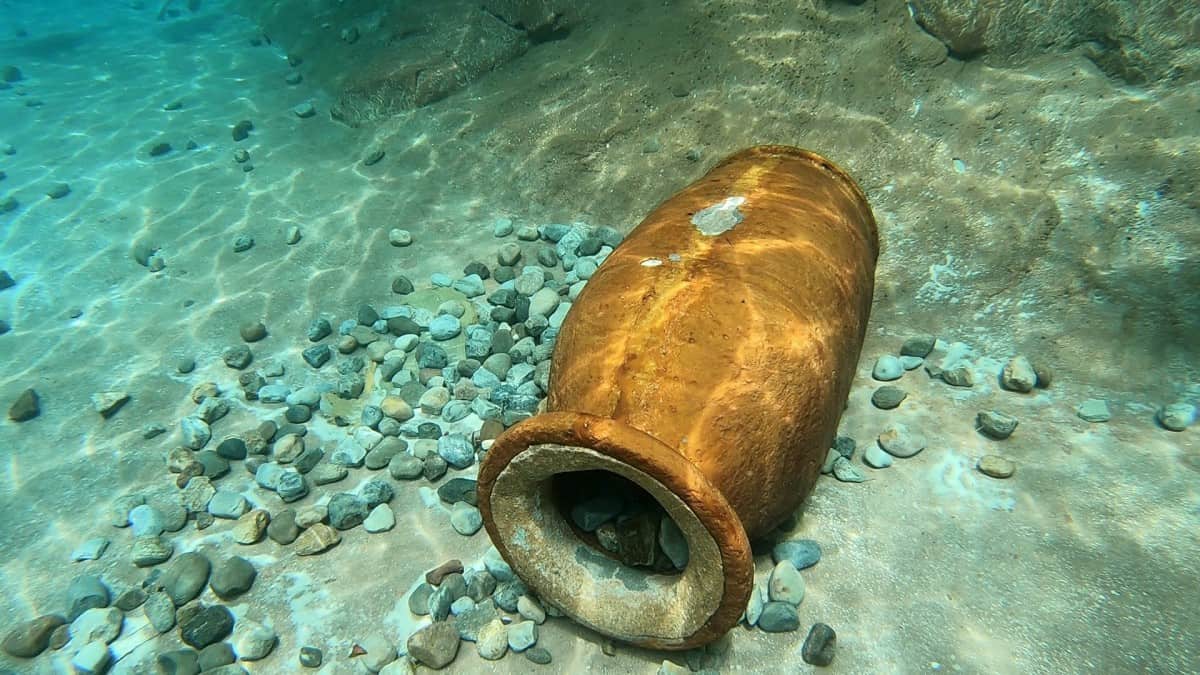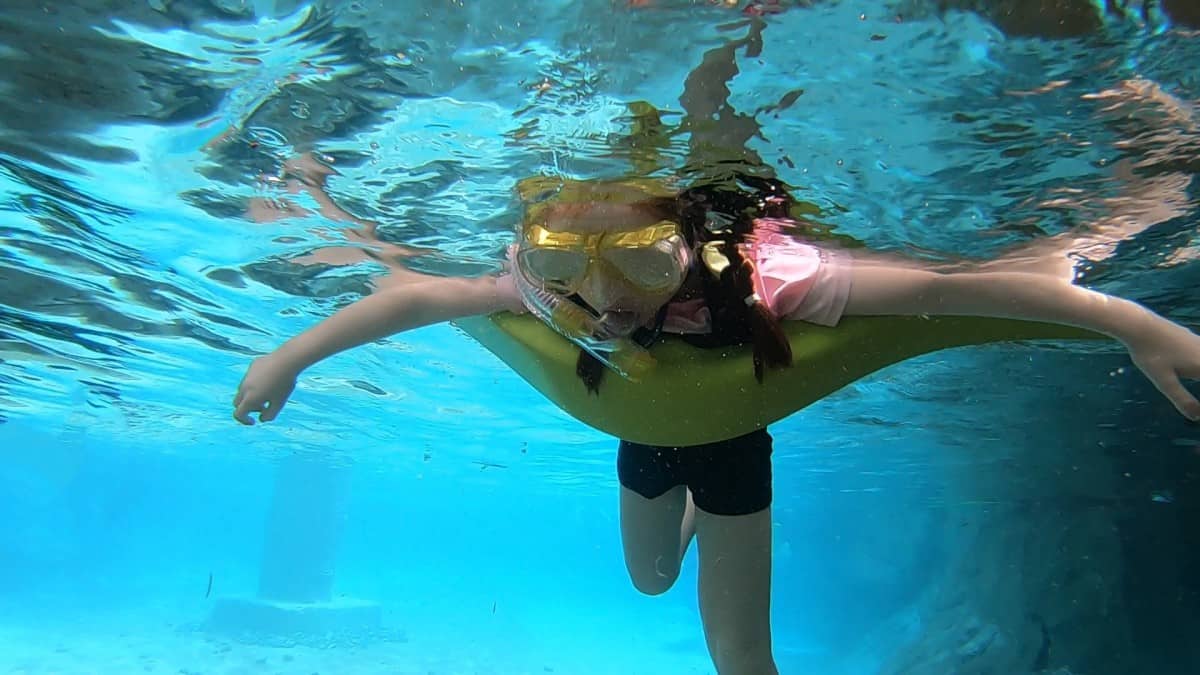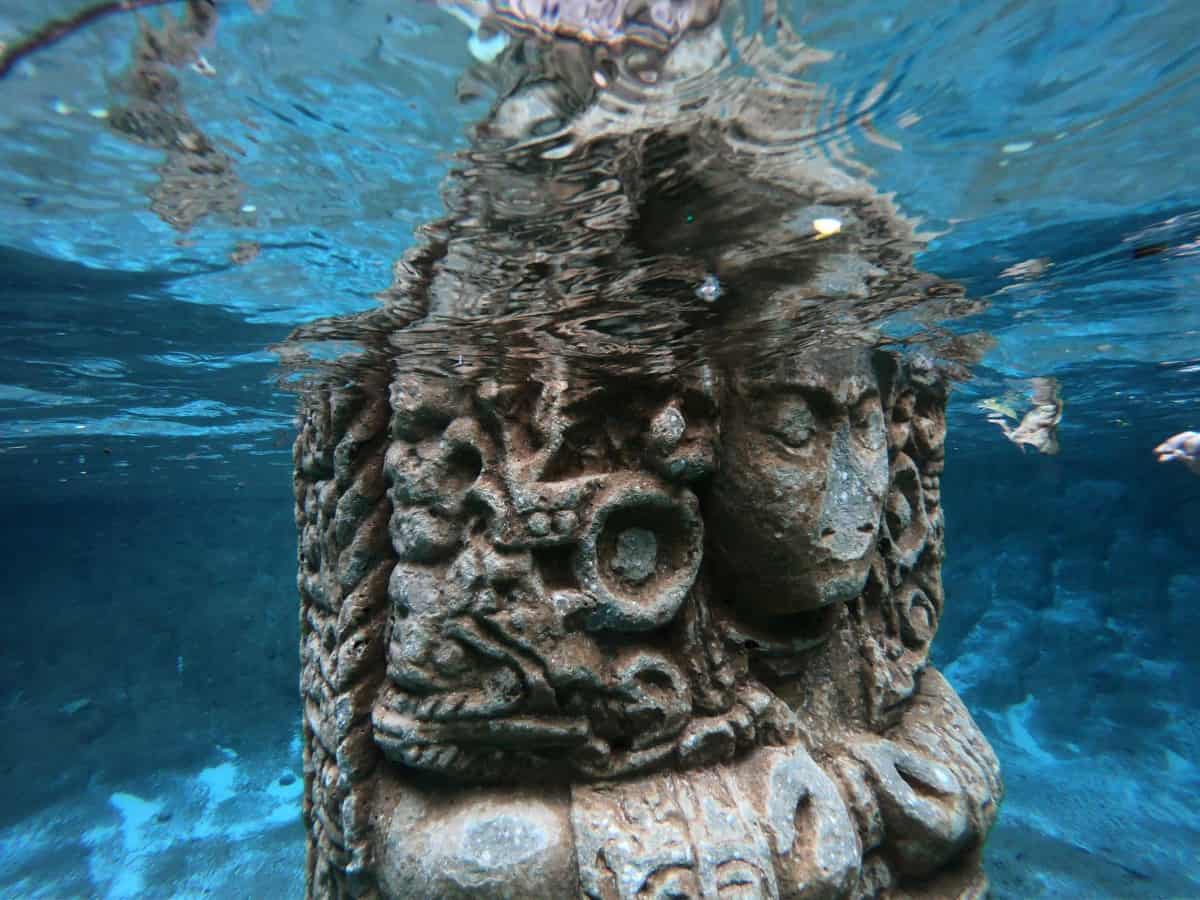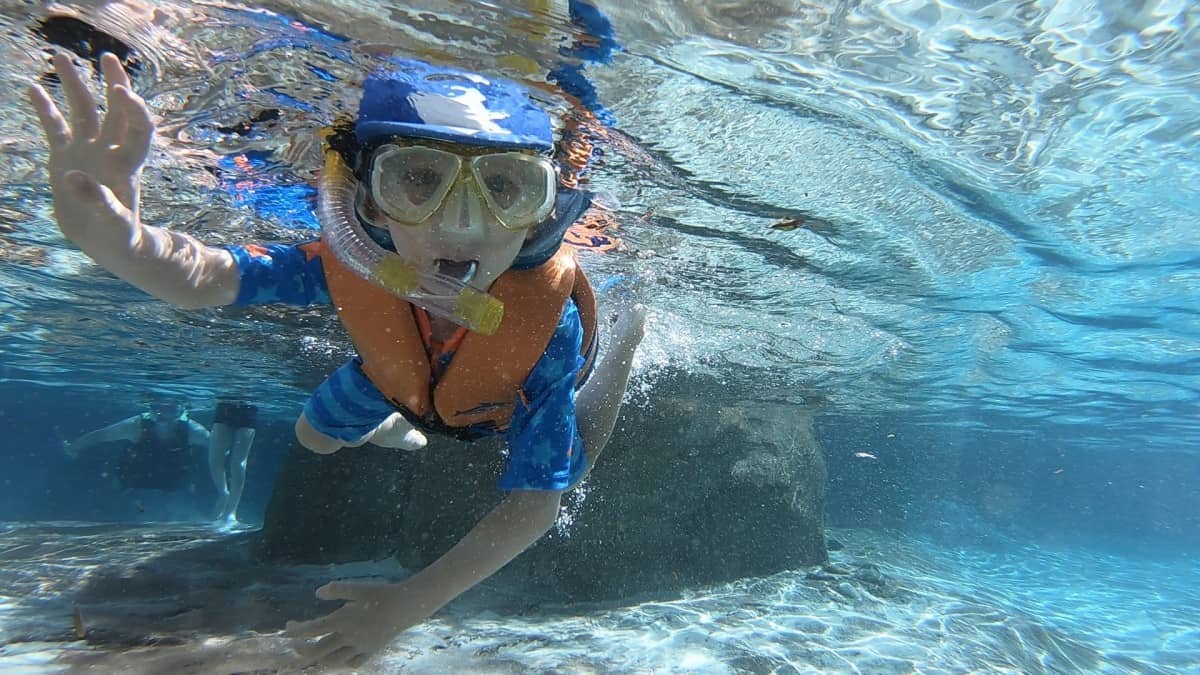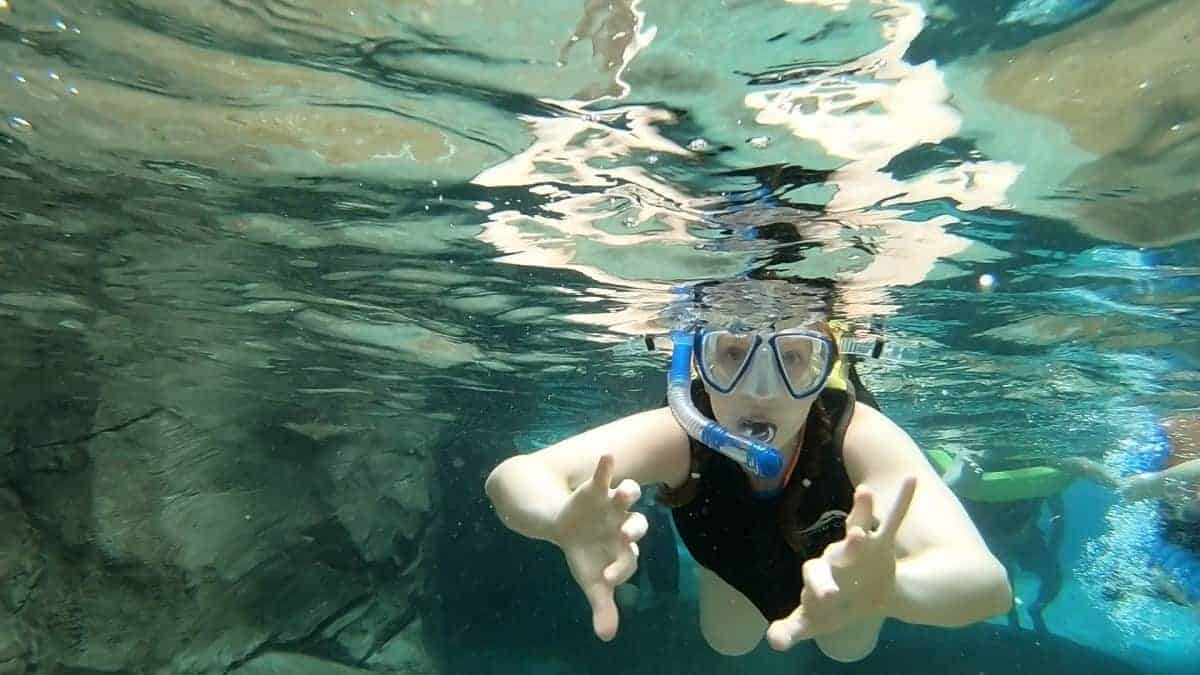 The freshwater oasis was beautiful and let us snorkel right up to glass screens with otters behind them. The children loved this although the otters remained on dry land it was such a novelty feeling so close to wildlife. There are also marmosets in this area but we didn't see any on our visit.
The middle of Discovery Cove is dedicated to the dolphin encounters and it was great to walk past and watch families meeting the dolphins. It looked like a great experience but Little Man wasn't old enough so we decided to give it a miss on this visit.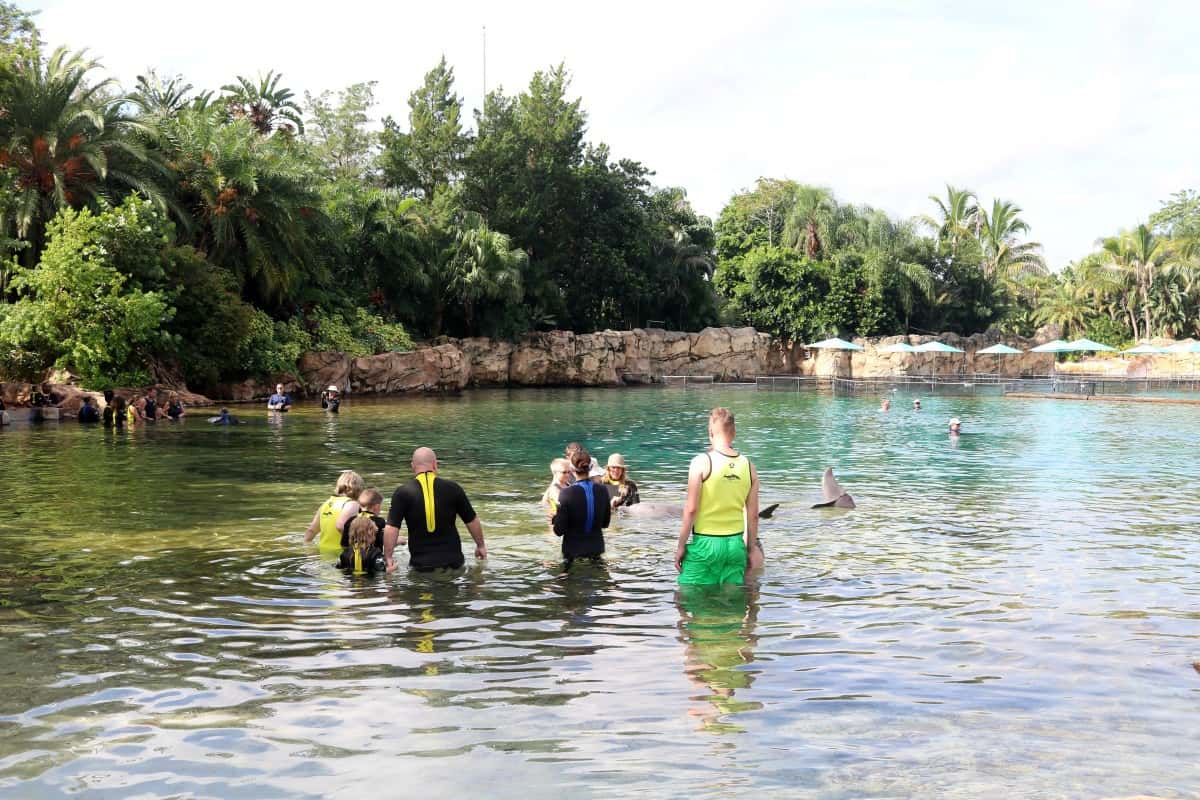 My favourite place in Discovery Cove was the Grand Reef where the water is much colder than the other areas of the resort but you soon get used to it. The reef is full of coral and tropical fish and it's incredible to snorkel around. Huge rays and the most beautiful fish were swimming around us and it was just such a peaceful and relaxing place to spend time.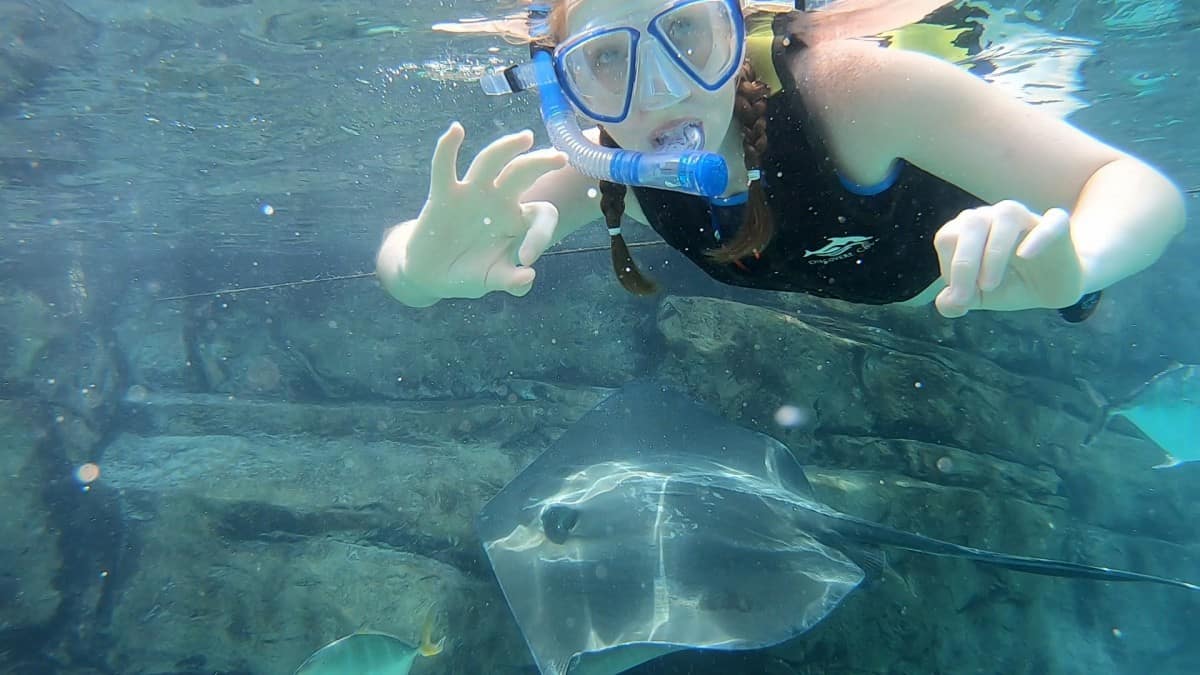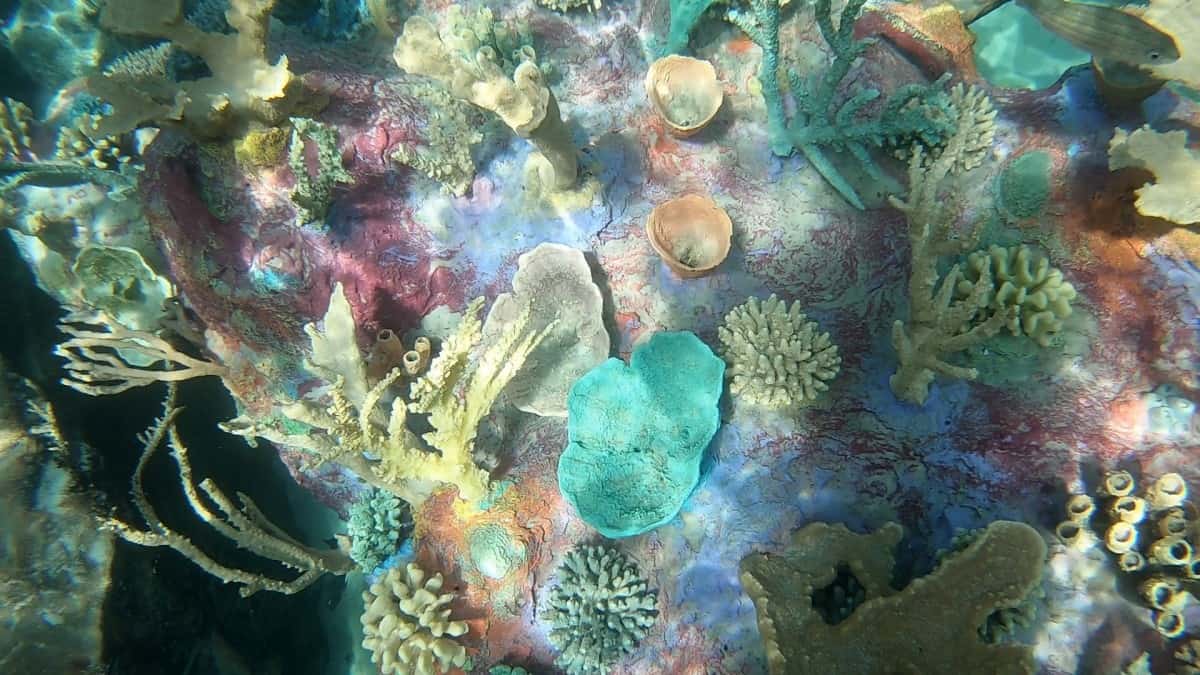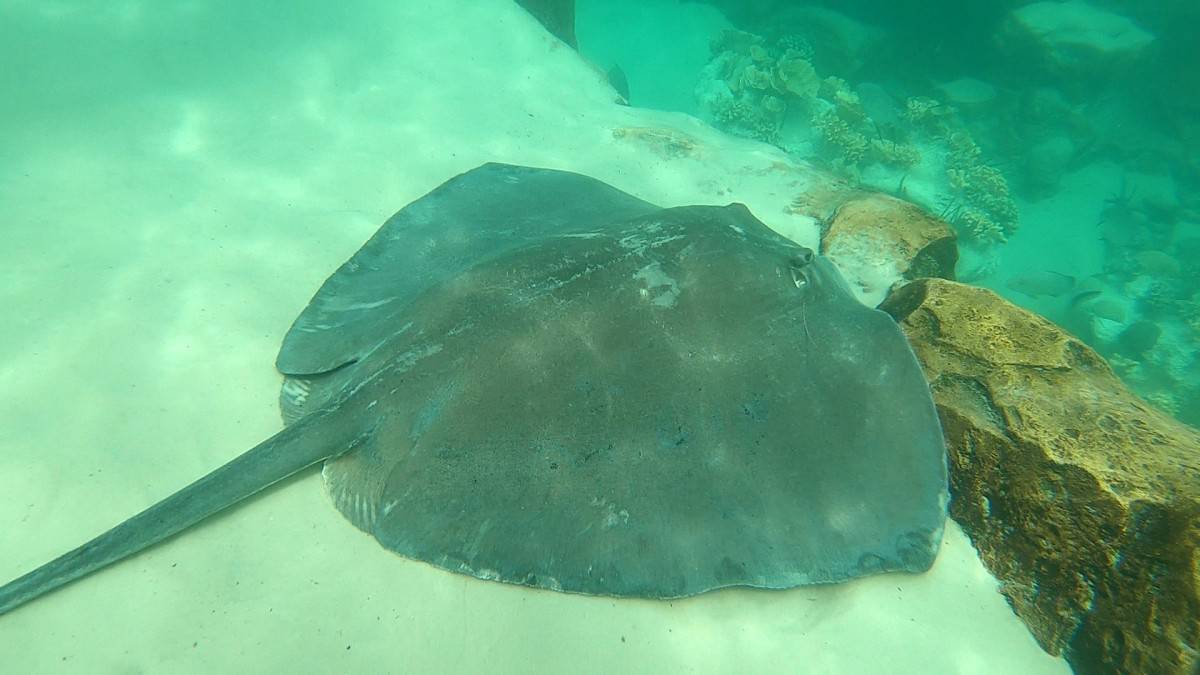 From the grand reef you can snorkel up to glass walls separating the shark and Seaventure pools from the main reef. This was great to see sharks literally inches from us and to watch the Seaventure experience happening in front of us.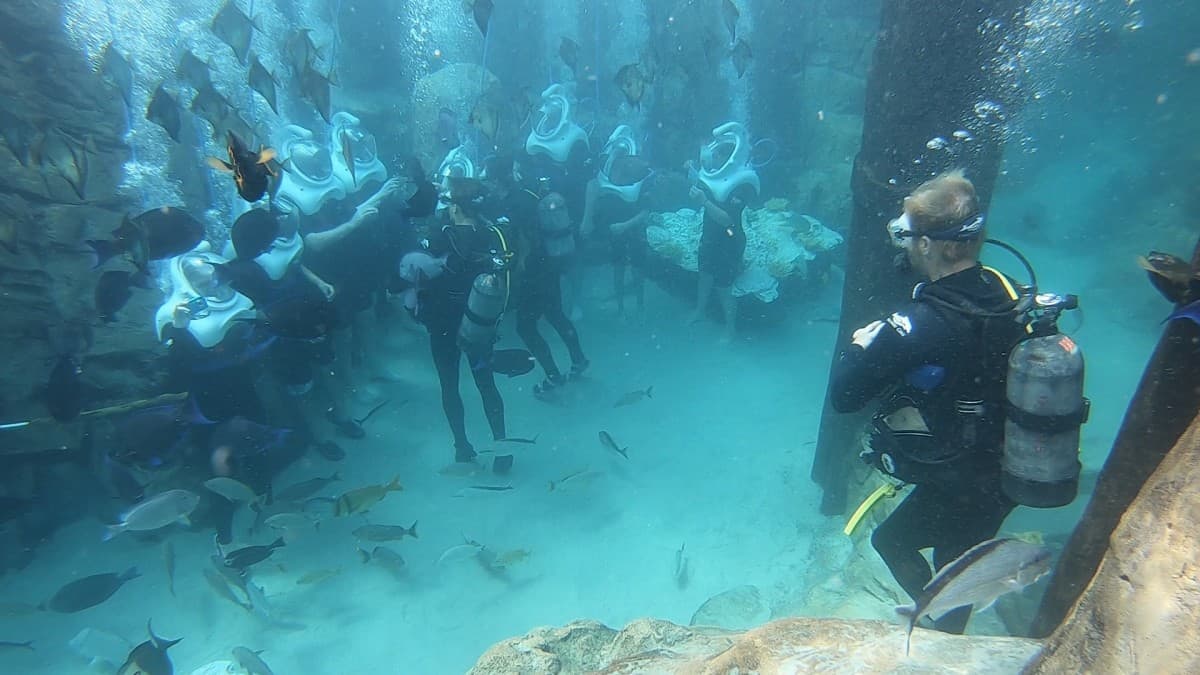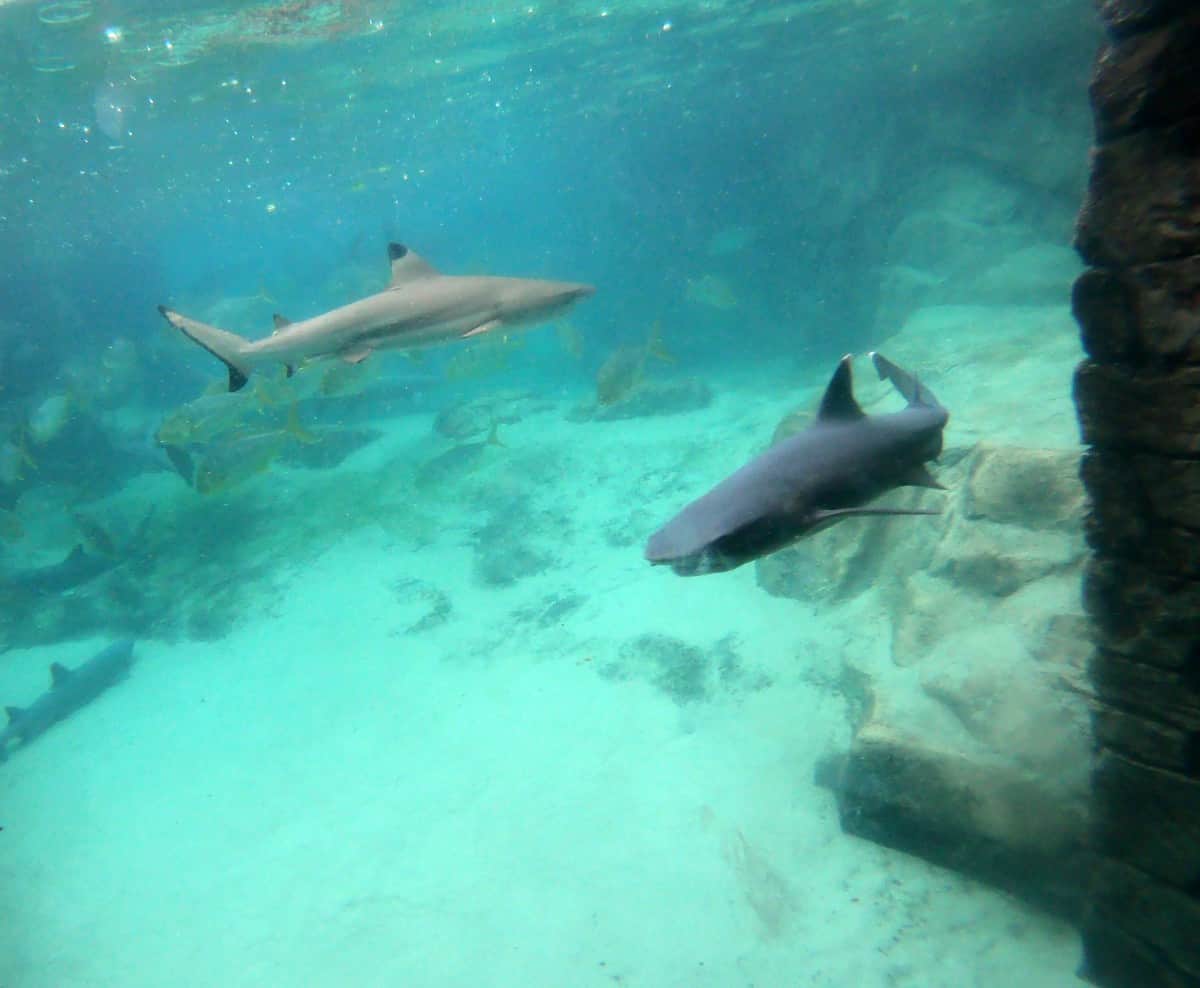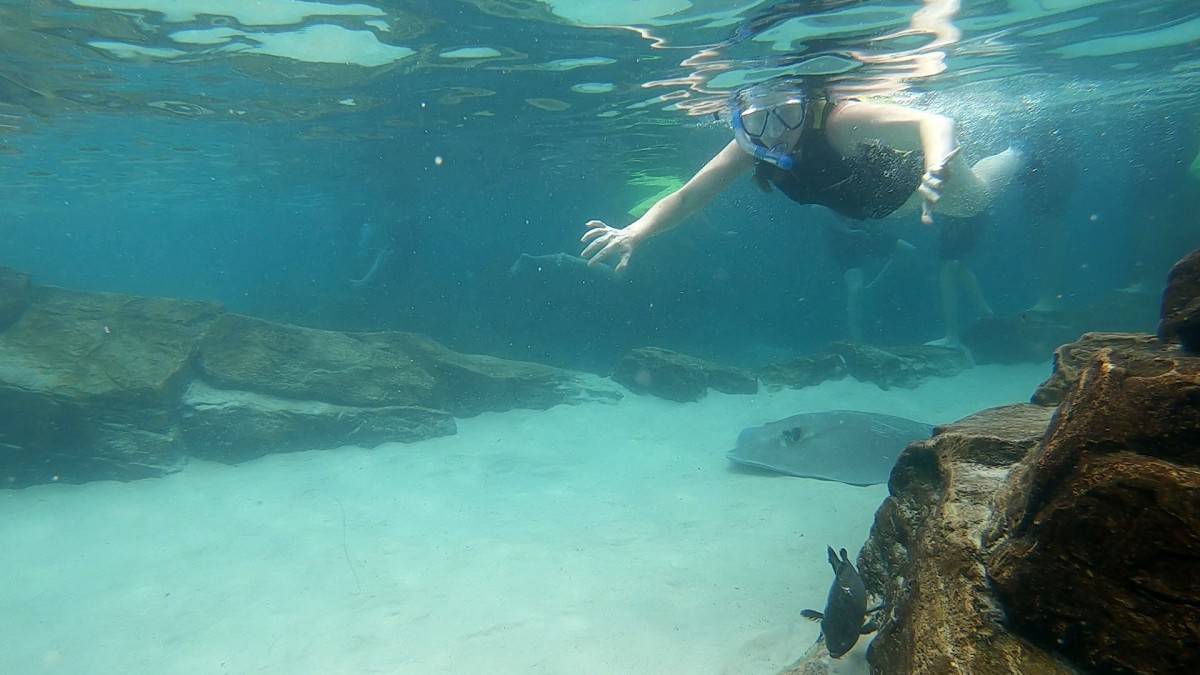 We all had a lot of down time at Discovery Cove to relax and unwind. The children loved making sandcastles and just playing in the sand or having a paddle and the adults had time to relax on sun loungers, read books or catch up on social media – thanks to the free wifi!
The snacks and drinks on offer through the day were great with a good selection of soft drinks, slush puppies and even frozen daiquiris, wine and beer. The snacks were things like freshly cooked pretzels, cookies, bags of crisps, nuts and raisins and fresh fruit.
Lunch is served all the way until 3pm meaning that you can pretty much eat all day if you want to. The food was really good quality with a really nice variety and plenty of options for the children too. There were burgers, hot dogs and chicken goujons as well as salmon, pasta dishes and jacket potatoes. We loved the huge range of salads and desserts available too and there were the same drinks offered as at breakfast – with the added option of wine or beer too.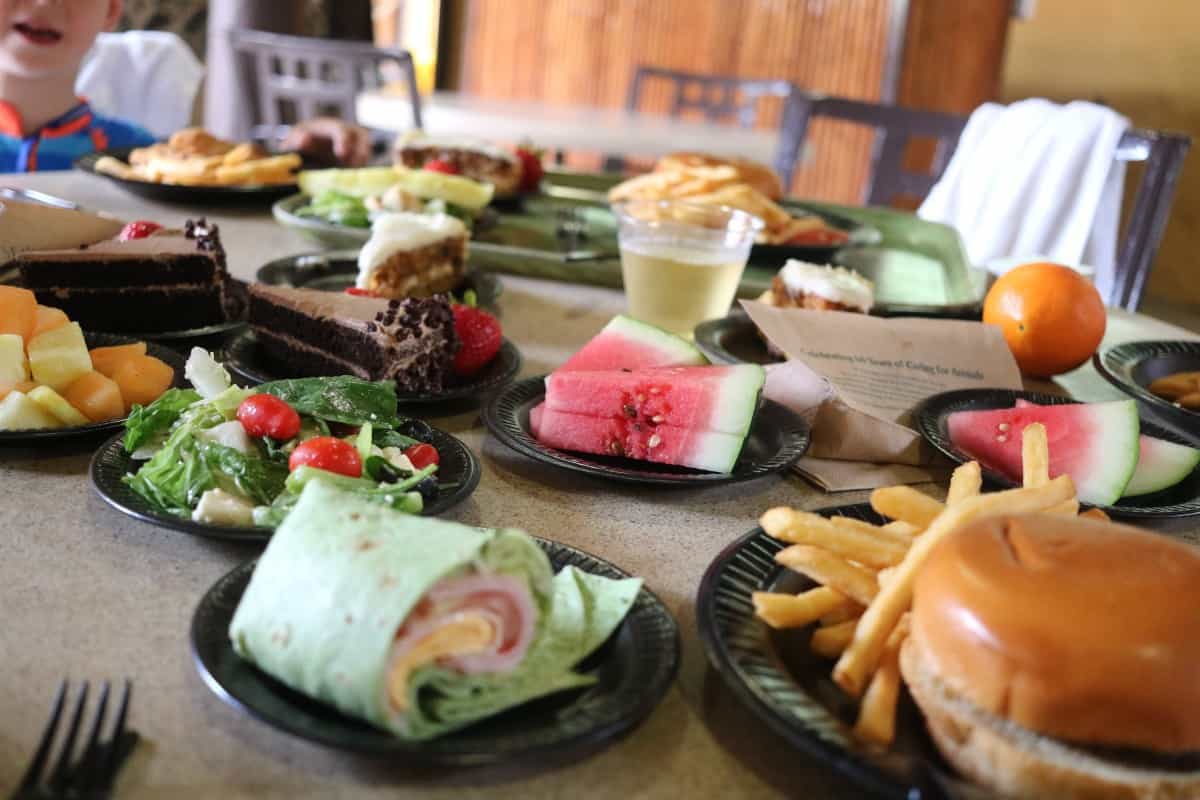 Just after lunch thunder and lightening started so the water was closed at Discovery Cove. Through the afternoon the water opened and closed a few times and we ended up heading home at about 3:30pm as there was no sign of the rain easing off. Discovery Cove was a fantastic day out but the thunder does stop pretty much everything at the resort. Everything is open during rain but it stops if there is any sign of thunder or lightening. However, if your trip is disrupted by a named tropical storm or hurricane Discovery Cove will refund or reschedule the trip for you.
Our day at Discovery Cove was lovely and a highlight of our time in Florida. If we'd wanted to there are additional activities you can do whilst in the resort at an extra fee – swimming with dolphins, Seaventure, swimming with sharks, ray feeding… There really is so much to do and it makes Discovery Cove a different experience each time you visit rather than something you'd only do once.
To make the most of your day you can also hire day beds or cabanas and book massages too. It's a day out that suits the whole family – all three generations of our party had a great day and I know that we can't wait to go back.
Here's a little video we made of our day:
You can also read about other days out we had in Florida – Seaworld Orlando, Magic Kingdom, ICON 360, an Airboat Ride, Kennedy Space Center, Hollywood Studios, Epcot, Animal Kingdom and Legoland Florida.