Disclosure: We were invited on this break for the purpose of this review however all opinions are my own.
As a work at home parent it's very hard to get dedicated time out unless I organise a weekend away or a night out with friends. Last week Spa Experience invited me to their Wimbledon spa to have a bit of me time whilst the children were at school and it's not something I'd ever really thought to do before!
Spa Experience in Wimbledon is upstairs in the Wimbledon Leisure Centre. From outside the building it looks like any city centre leisure centre but as soon as you go upstairs you're immersed in a real day spa environment which was so lovely to walk into.
The Spa Experience had a really welcoming reception with a seating area. There were treatment rooms to one side and the spa to the other. I was given a towel, robe and flip flops to use during the visit and the only thing I found a little strange was that the changing rooms were shared with the leisure centre so you had to leave the spa and walk down the corridor to get changed, with the only toilets being in the changing room too. It would be nice if the spa had its own changing rooms and toilets so you could stay within the calming environment of the spa and not have to walk past workers and gym goers in your towel and robe.
I was shown around the spa and it was lovely. From reception you walk through the relaxation room where staff and guests make sure to keep their voices down. The lights are dimmed and there's fresh fruit, water and herbal teas whenever you want them as well as plenty of beds to relax on.
The other side of the relaxation room is the thermal spa where you can make use of the Aroma Steam Room, Sauna, Ice Fountain, Hammam benches with foot spas, Hydrotherapy Pool, Monsoon Shower and Bucket Shower. The thermal spa is really spacious and well laid out making a really nice place to relax and spend time.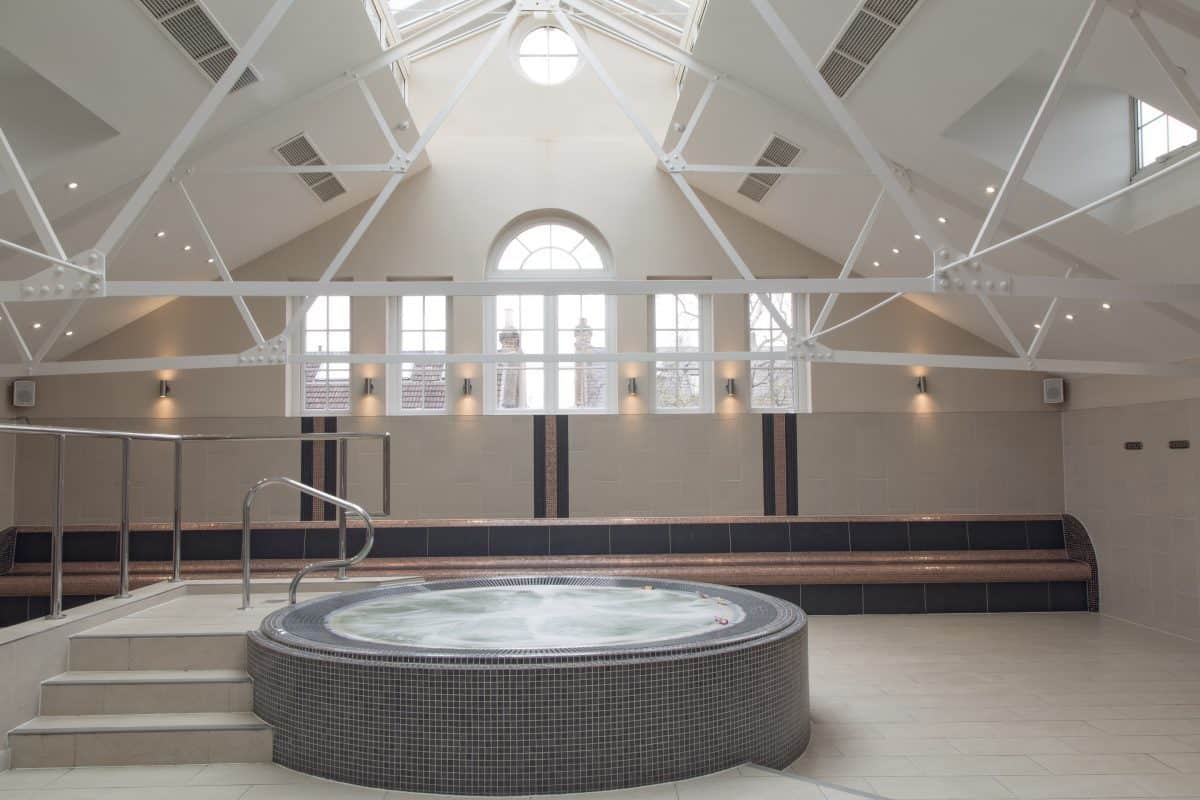 The foot spas were so relaxing. Combined with the heated benches I could have happily sat there reading my book for hours! The pool, steam room and sauna were great to flit between, spending a few minutes in each until the bubbles, heat or steam got too much. It was such a nice spa experience.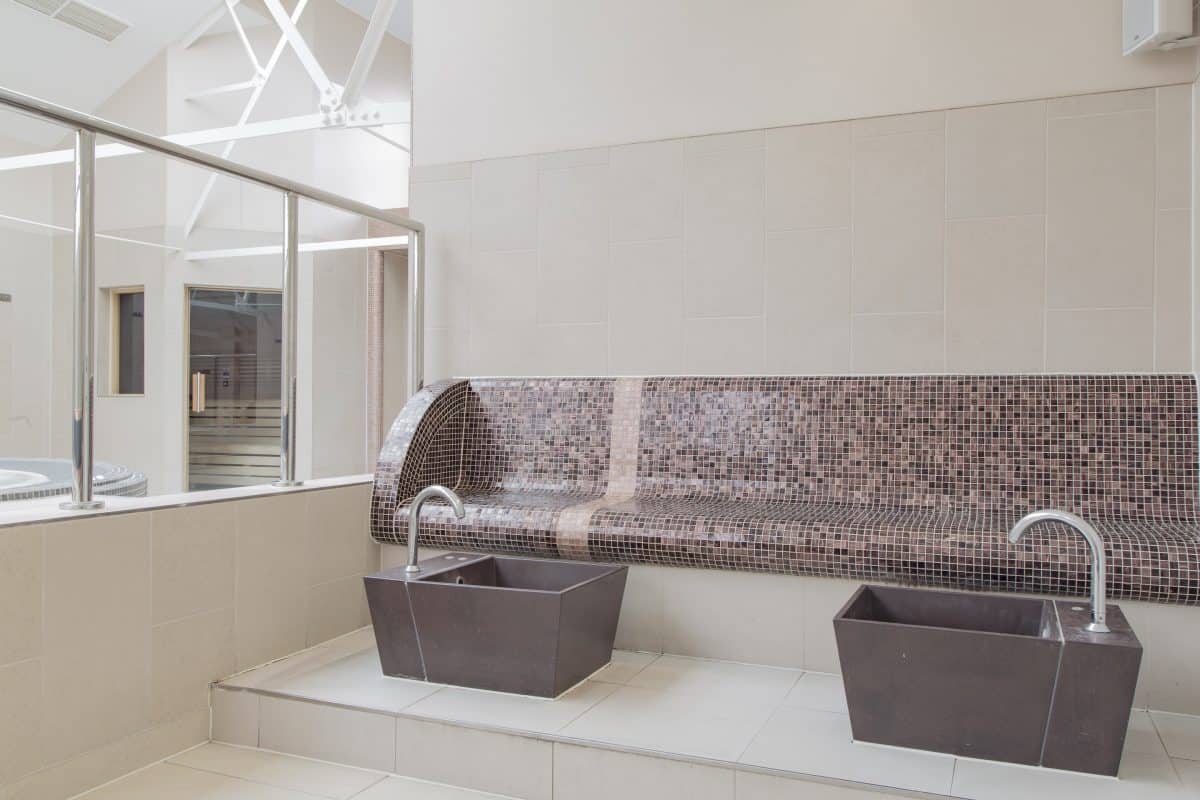 The spa also offers a vast range of health, beauty and relaxation treatments for face and body with international spa brands including Elemis, La Sultane de Saba, Murad, Essie and Fake Bake. So that I could experience the treatments for myself I was booked to have the La Sultane de Saba Awakening journey, one of the many Spa Experience packages on offer.
The La Sultane de Saba Awakening included three hours use of the spa facilities followed by a Sultane De Saba Soap Cleanse, Wash and Scrub, a Shea Butter Back Massage and Head In The Clouds.
The three treatments flowed so nicely from one to the next. The Sultane De Saba Soap Cleanse, Wash and Scrub was spent in the Hammam room in the thermal spa and involved time in the steam room, products being applied and a really good exfoliation. I've never seen so much dead skin!
The other two treatments were in one of the treatment rooms. They moved nicely from one to the next with a really relaxing back massage flowing into a head massage. It was bliss! The only thing that would have improved the whole treatment experience would be more quiet. In the Hammam room you could hear quite a lot going on in the thermal spa and in the treatment room you could hear everything going on at reception. It wasn't a problem but for a more relaxing experience a quieter atmosphere would be preferable – or music to cover the background noise.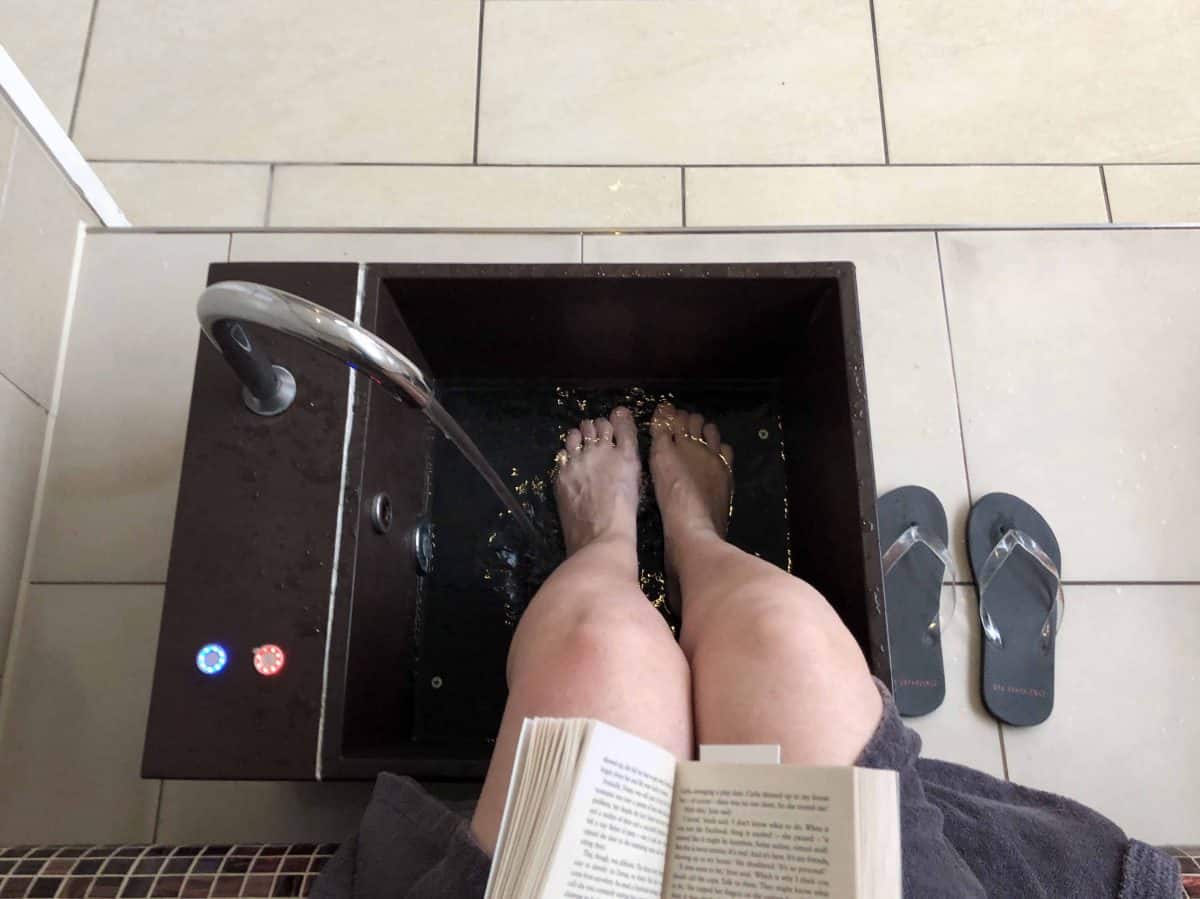 I spent my time at the Spa Experience relaxing, reading and just enjoying real time out. It was such a nice way to spend a few hours and I left feeling more relaxed than I have in months.
The Wimbledon Spa Experience is on Latimer Road, SW19 1EW and just a few minutes walk from Wimbledon train station and Centre Court shopping centre – where I parked easily. It's easily accessible from both London and across the South East. You can find out more about Spa Experience as well as current special offers and spa packages over on their website.