*This is a paid post
We love getting out and about whatever the weather and the children are used to just throwing on a coat, putting on their wellies and seeing where the car takes us. We try and get out of the house as much as possible at weekends and during school holidays and this half term was no different.
We went on a few days out to see friends and one memorable day out was to Wellington Country Park for their Halloween activities. This is always a lovely day out for the children and one they had been looking forward to for weeks.
At this time of year it can be so hard for us all to feel energised, especially with the lack of sunlight, and that can also mean a lack of Vitamin D.
Public Health England advise that everyone should have 10 micrograms of vitamin D each day to protect their bone and muscle health with most of this coming from sunlight during the spring and summer. It's not surprising really that the Department of Health recommend that during these gloomy, grey autumn and winter months everyone should think about taking a daily supplement of Vitamin D.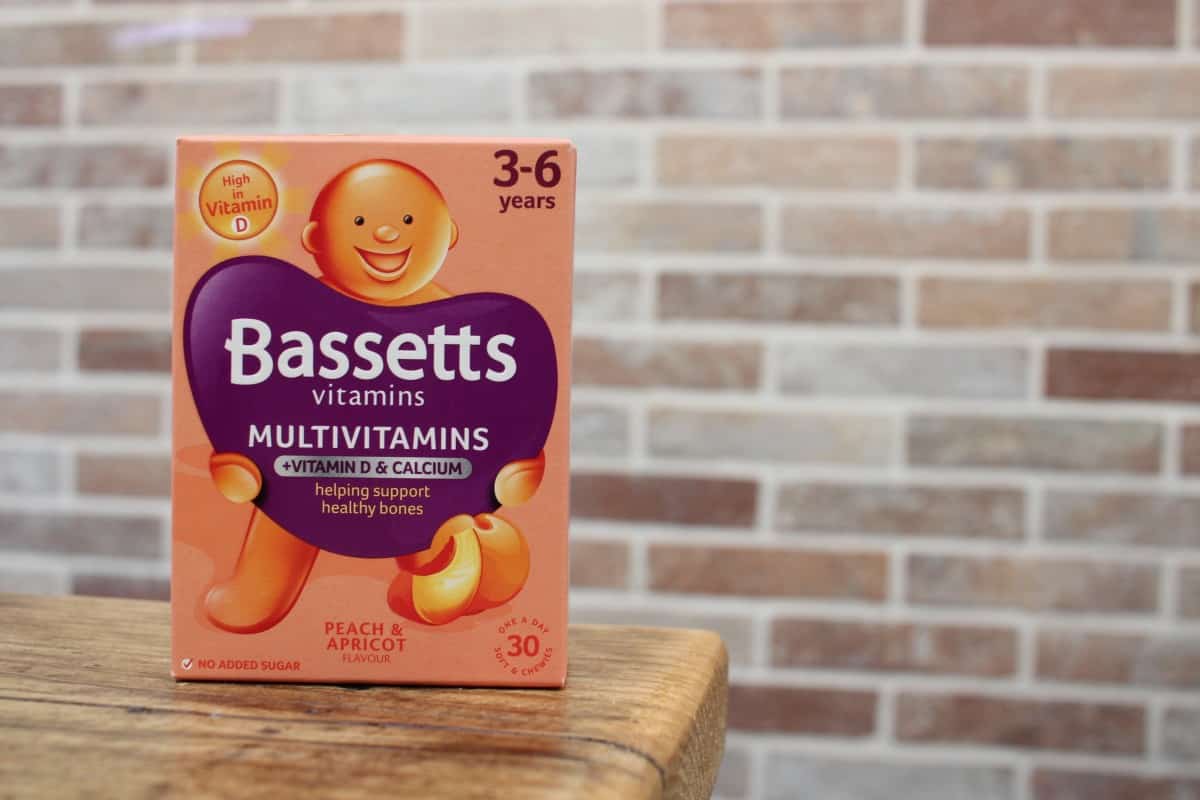 With this in mind we have started to give the children Bassetts Vitamins new age 3-6 multivitamins +Vitamin D & Calcium each morning along with their big bowls of cereal. They both love their daily smiley face sweet in the morning and I love that it helps to support them through whatever adventures the day takes us on. Plus, they have no added sugar and are made with all natural flavours and colours. The children get all the vitamins they need – which means more time spent enjoying themselves – which they certainly did on our day out!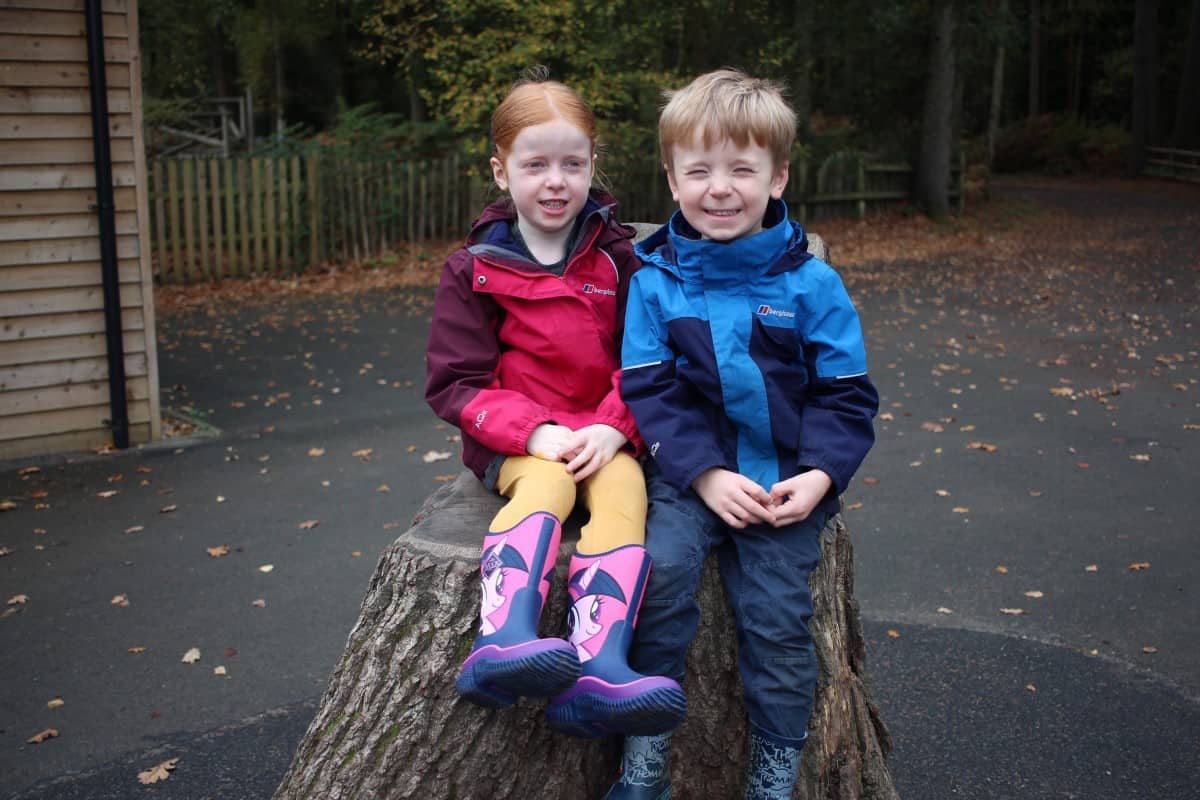 Wellington Country Park is about half an hour from us and set in 350 acres of beautiful parkland and countryside. It's the perfect outdoor activity space for children with so many adventure playgrounds and places to run and explore. Even on really busy days because of the sheer amount of space it never seems too busy.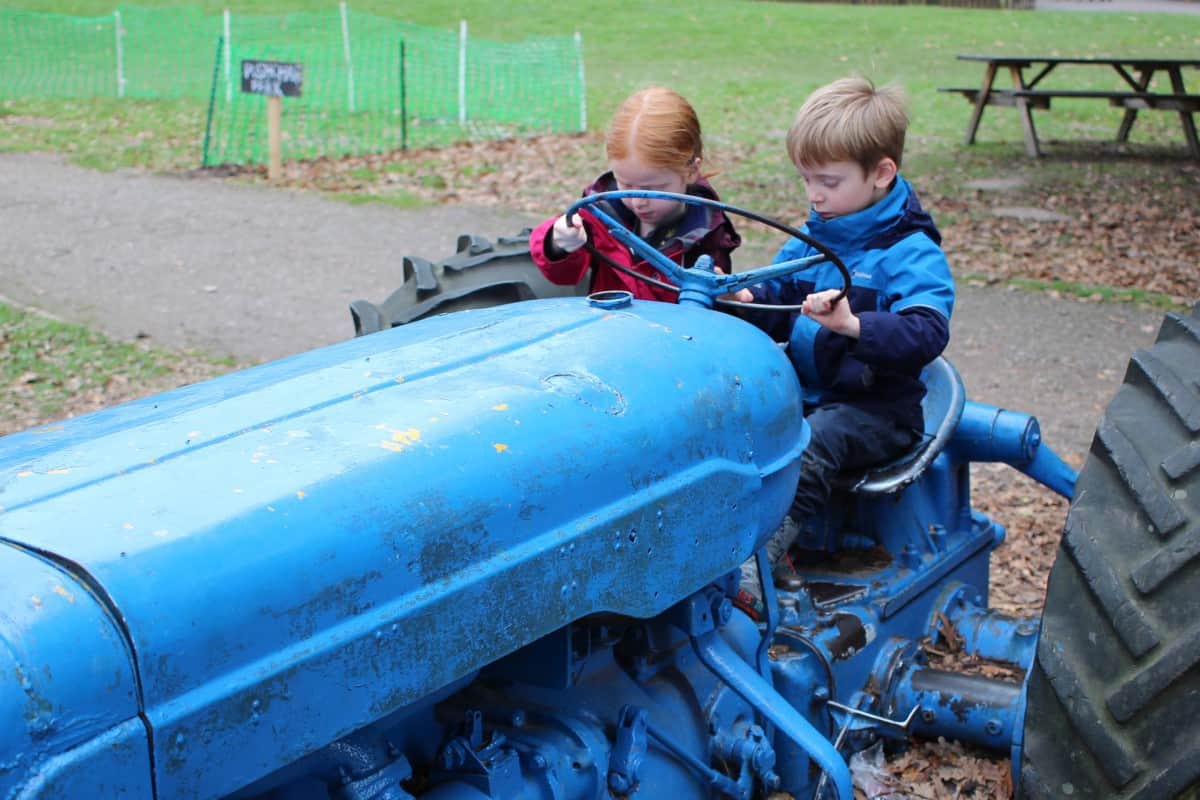 We spent so much time just walking around, kicking up leaves and jumping in puddles. We took in the scenery, loving the backdrop of the lake and making our way to the farm – a highlight for the children.
We bought bags of animal feed and the children had a great time feeding goats and sheep. There's something so lovely about simply feeding animals and the children really enjoyed it. There were smaller animals to see too before we washed our hands and stopped for a picnic and an autumn ice cream.
We try to have picnics for as long as possible on days out. All the way through the spring and as far into the autumn and winter as weather will allow. It lets us take the children's favourite foods and allows us to eat whenever we're ready, without queuing, waiting and paying extra. It makes a day out cheaper and we find it more enjoyable too.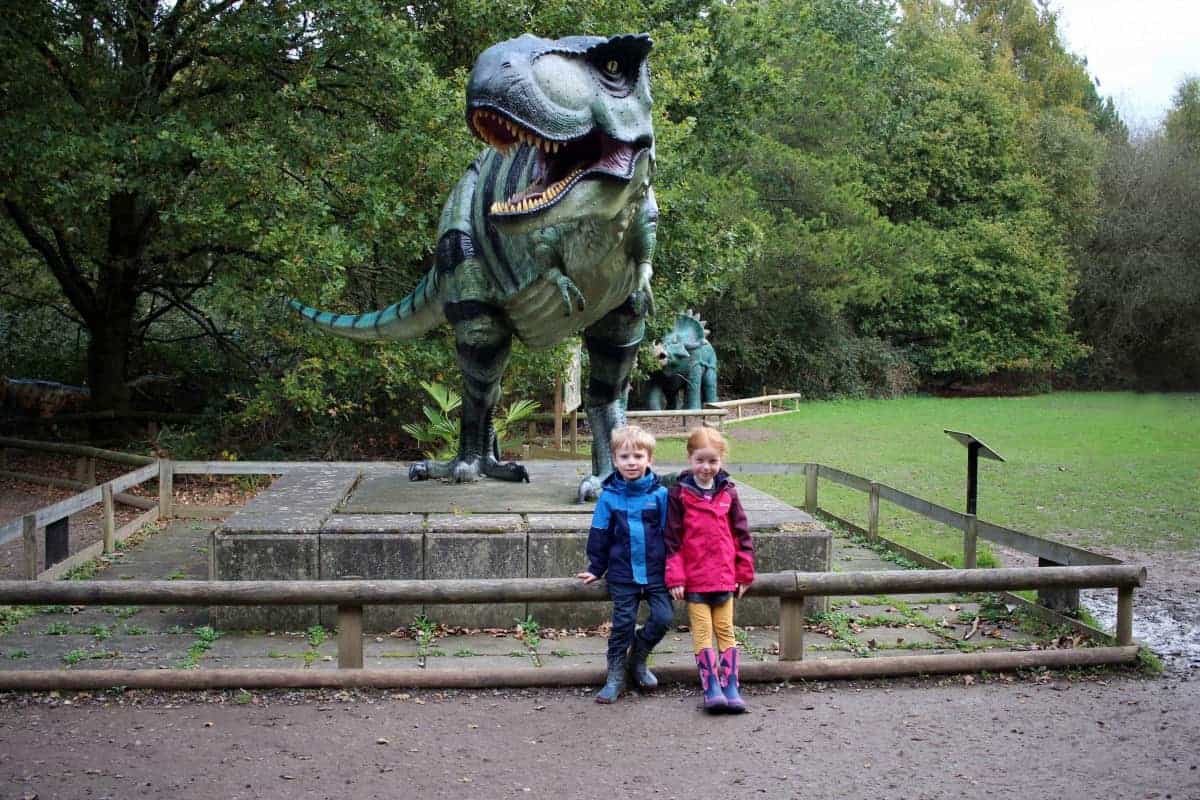 After lunch we went to yet more adventure playgrounds, had a walk with dinosaurs and found fairy doors on the trees. It was so simple and so, so lovely. But, one of the children's favourite parts was the train ride around the park.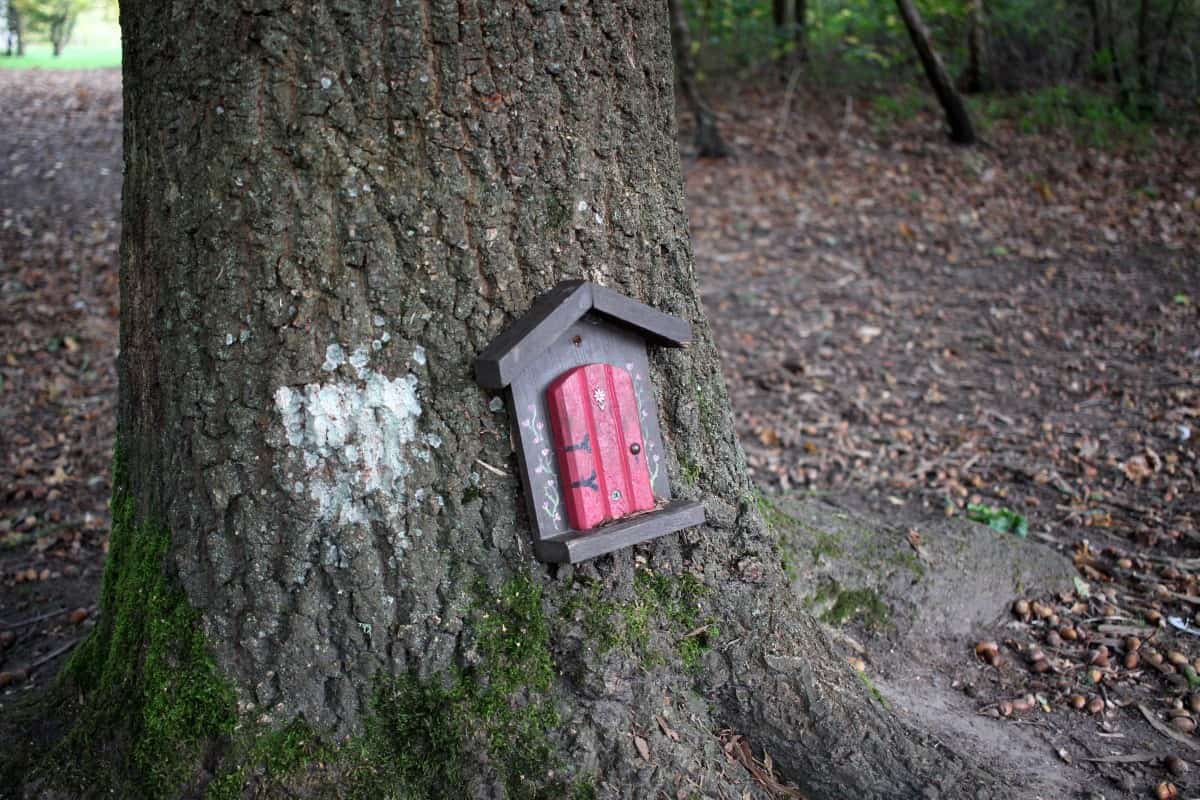 When it was time to head home the children were sad to go but they were so tired too. Usually on a day like this I throw something in the slow cooker to have as soon as we walk through the door. This time though, as Dave was working the children asked for burgers and chips – which they ate before watching a movie on the TV. Then it was time to get ready for bed, have a story and say goodnight.
It was a pretty lovely day with two of my favourite people and so nice to get out and enjoy the autumn whilst it stayed bright and dry.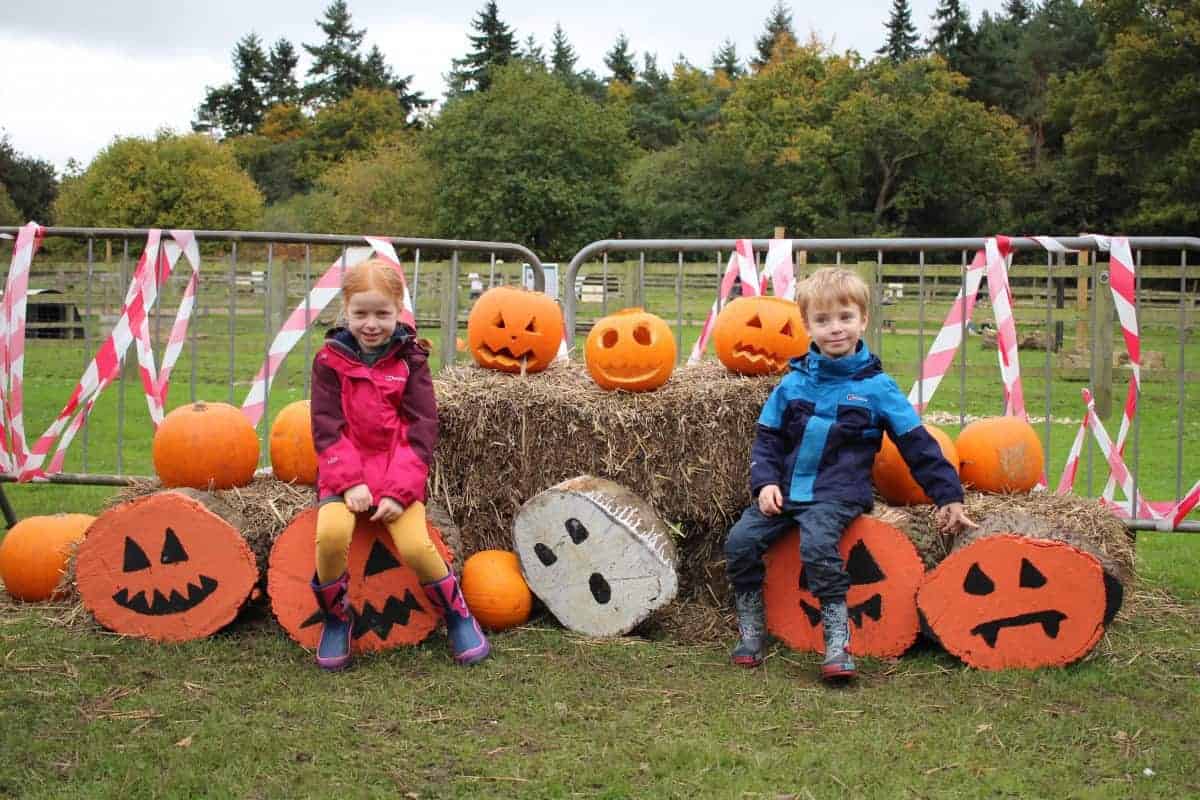 Bassetts Vitamins new age 3-6 multivitamins +Vitamin D & Calcium have an RRP of £5.50 for a pack of 30 pastilles and you can find out more on their website here. We also made a video of our day out that talks more about the benefits of vitamins for children too:
Our friends at Bassetts Vitamins have also created a fab code that you can use to get £2 off one pack of NEW Bassetts 3-6 Yrs Multivitamins Peach & Apricot + Calcium 30s at Boots.com! All you need to do is sign in as normal, apply the code BASSMVS2 at the checkout and embrace #NoDullDays! You can only use the code once per transaction, and the code can only be redeemed on the first 5,000 valid claims until 23:59 on 12th November.*
*Subject to Boots T&Cs.