Disclosure: We were invited on this break for the purpose of this review however all opinions are my own.
It's always lovely to get away for a night or two as a family and finding family friendly hotels for our adventures. We had been planning a festive weekend in London for quite a few months when Apex invited us to stay with them at their City of London hotel. The hotel is well situated for the Tower of London, St Paul's Cathedral and everything along the Thames.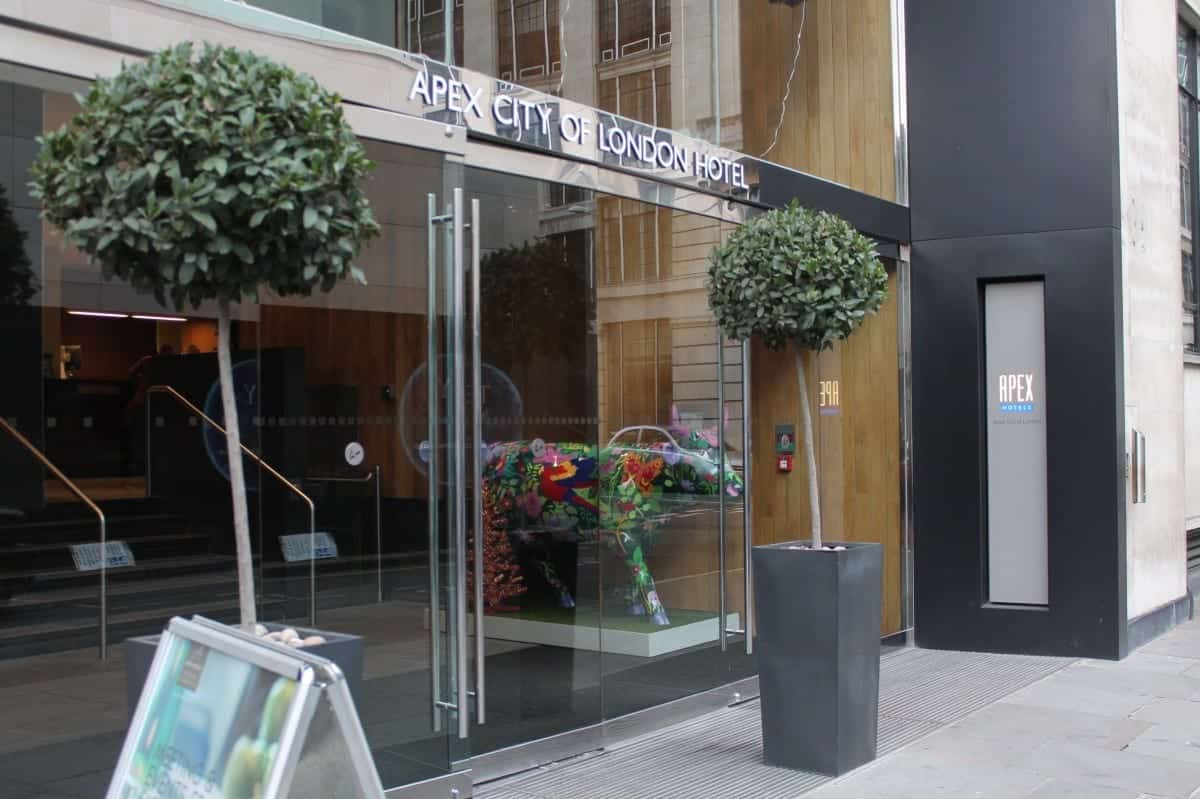 The Apex City of London hotel was easy to find after we'd spent a long day in London taking in the festive sights. We actually walked back to the hotel from Covent Garden and it didn't take long at all – a really accessible hotel in a great location.
We found the City of London hotel to be really welcoming from the moment we walked through the front doors with a large Christmas tree in the foyer and really friendly staff. Our room was on the sixth floor but there were lifts easily available.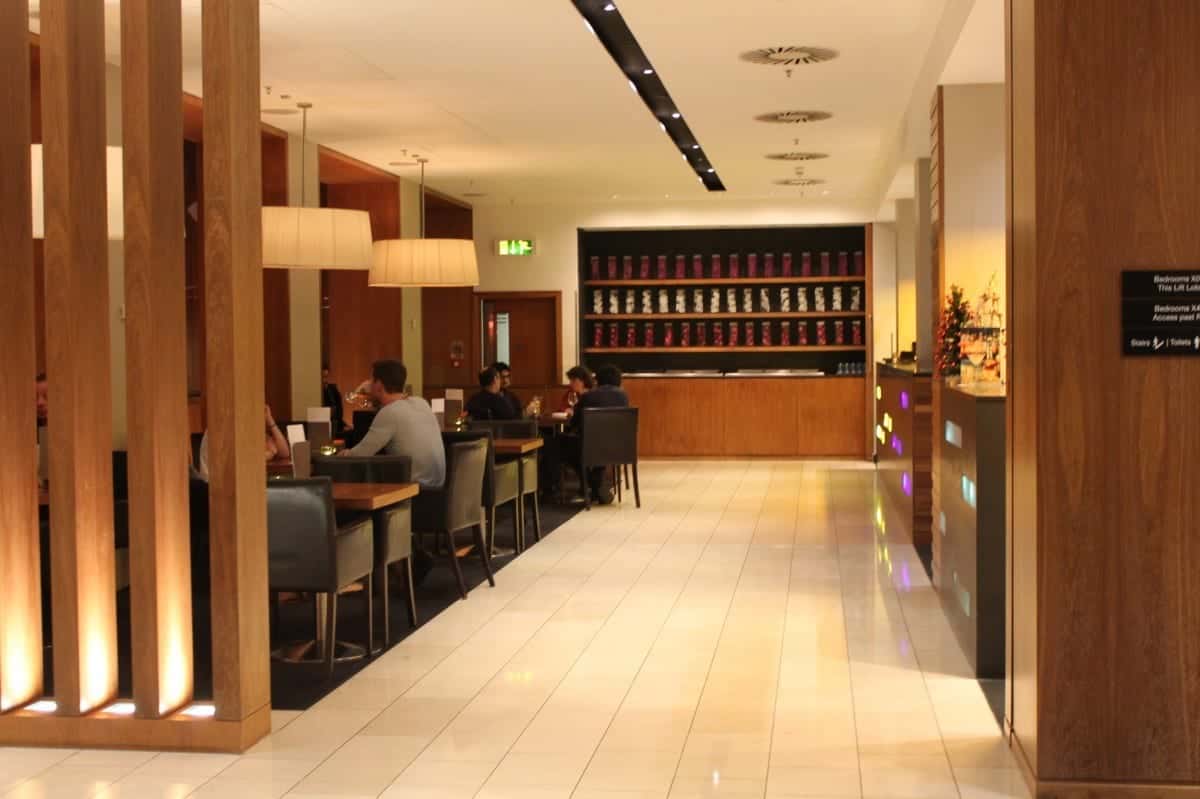 Our room was a double room with a sofa bed for the children and it had been made ready for our stay, with the sofa bed made into a bed, the curtains drawn as it was the evening and lots of extra touches around the room. These included Apex rubber ducks – complete with Christmas hats for this time of year – dressing gowns and slippers, piles of soft white towels and complimentary Elemis toiletries.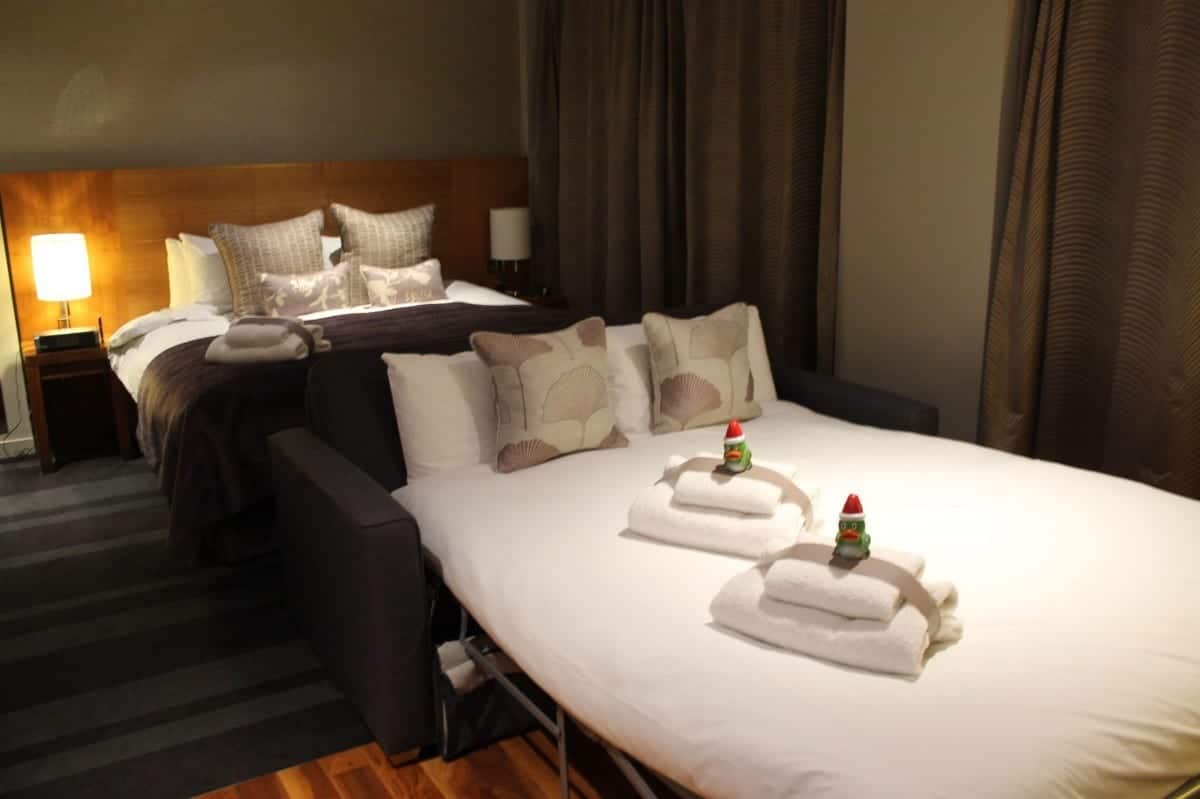 There was also a safe, fridge and a well stocked tray of tea, coffee and biscuits. The Apex City of London hotel had one of the most well catered for rooms that we have stayed in as a family – there were even magazines to read!
The bathroom was a great size with double ended bath and a seperate shower cubicle. It had everything we needed for our stay and we could all happily fit in the room together to clean our teeth! The only slight criticism is that the bathroom smelt of damp although this didn't effect our stay.
Apex give all guests free wi-fi access which is perfect for me – as even on a break away I like to be able to check emails or do some admin in the evening. They also have a great room service menu and were quick to send a bucket of ice up for us when we rang reception for it. It's also worth noting that our room had the biggest TV we have ever seen in a hotel – something the children loved in the morning.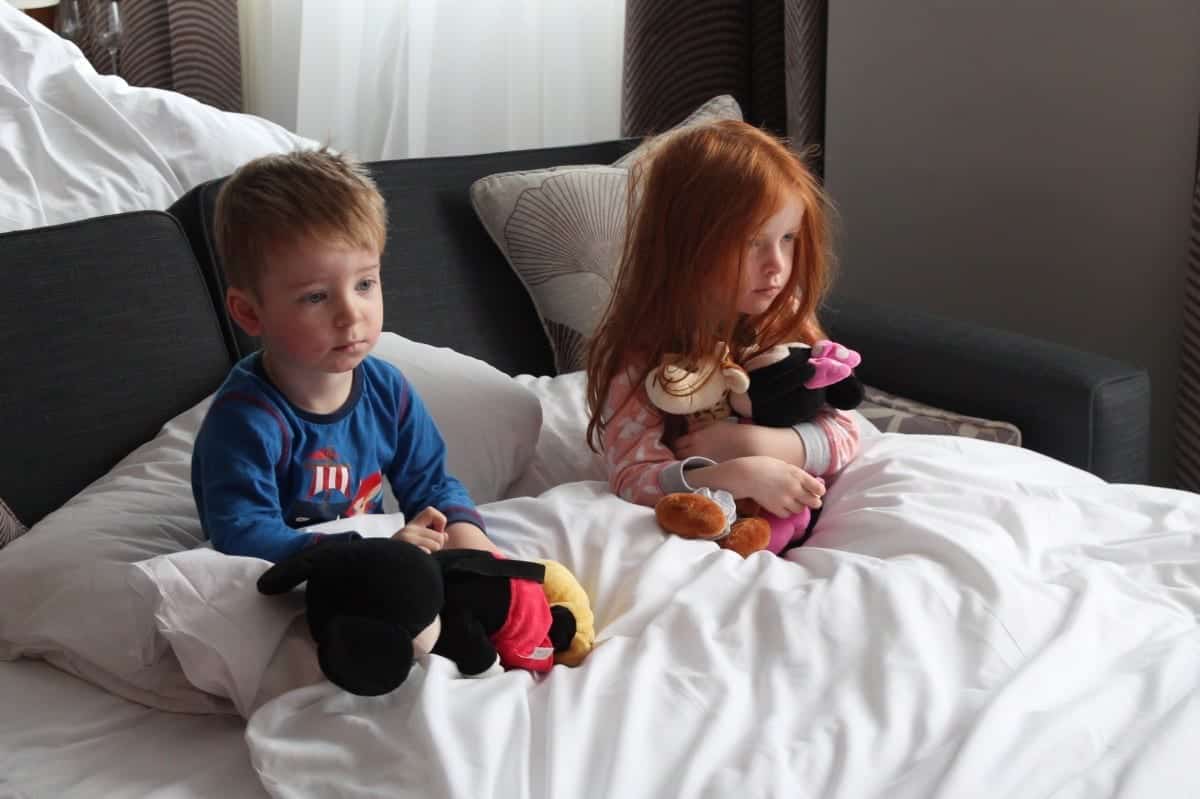 We all slept really well with limited noise from outside the hotel and black out curtains that really did their job well. The following morning we were impressed to see that breakfast was served until 11am and checkout wasn't until 12pm – just what you need on a lazy Sunday! We went down for breakfast and made our way through the continental options as well as ordering a cooked breakfast too.
Between the four of us we tried cereals, dried fruit, fresh fruit and the ham and cheese from the continental selection. We also had beautiful glasses of yogurt and fruit as well as bread and pastries to finish. Just listing that makes me wonder how we had room for a cooked breakfast too! There was also a good selection of fresh juice available.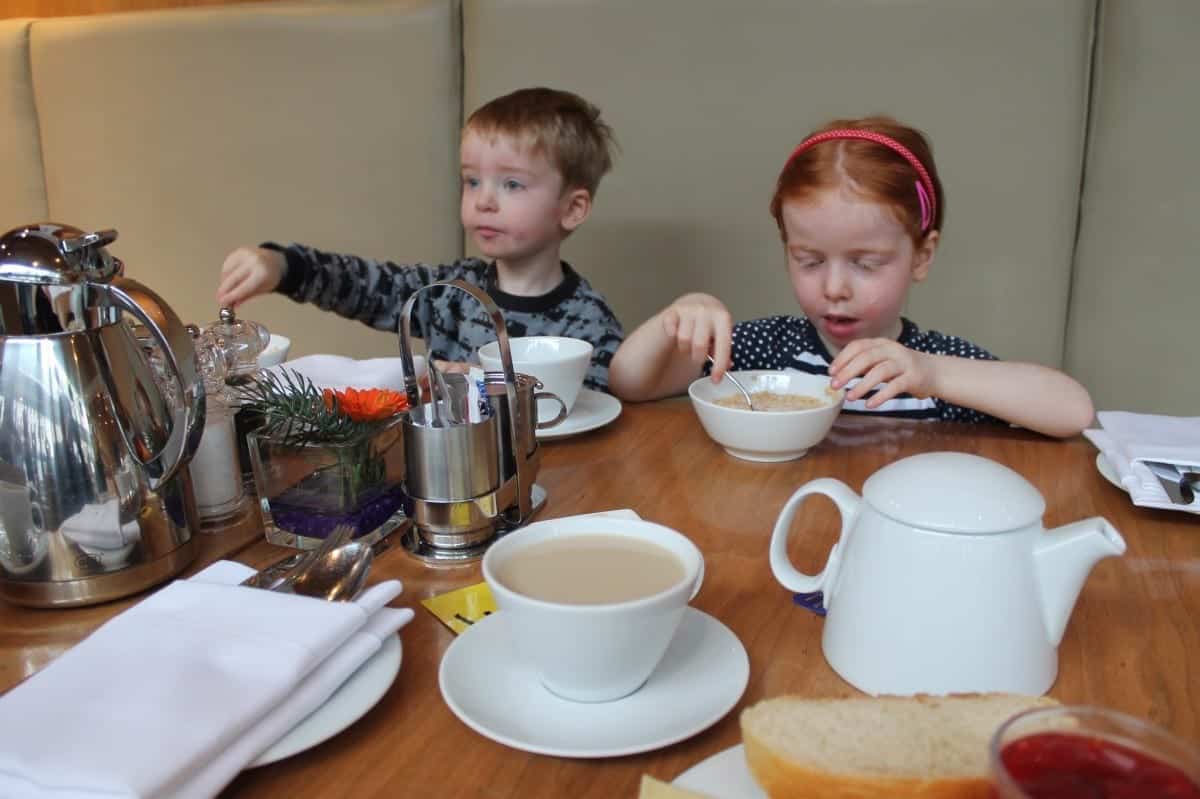 Dave and I both had a full english breakfast although Dave had scrambled eggs and I chose fried. The sausages were great quality and everything was really well cooked. You really can't beat a good hotel breakfast! The children also had boiled eggs cooked for them which literally made LP's morning – she loves a boiled egg.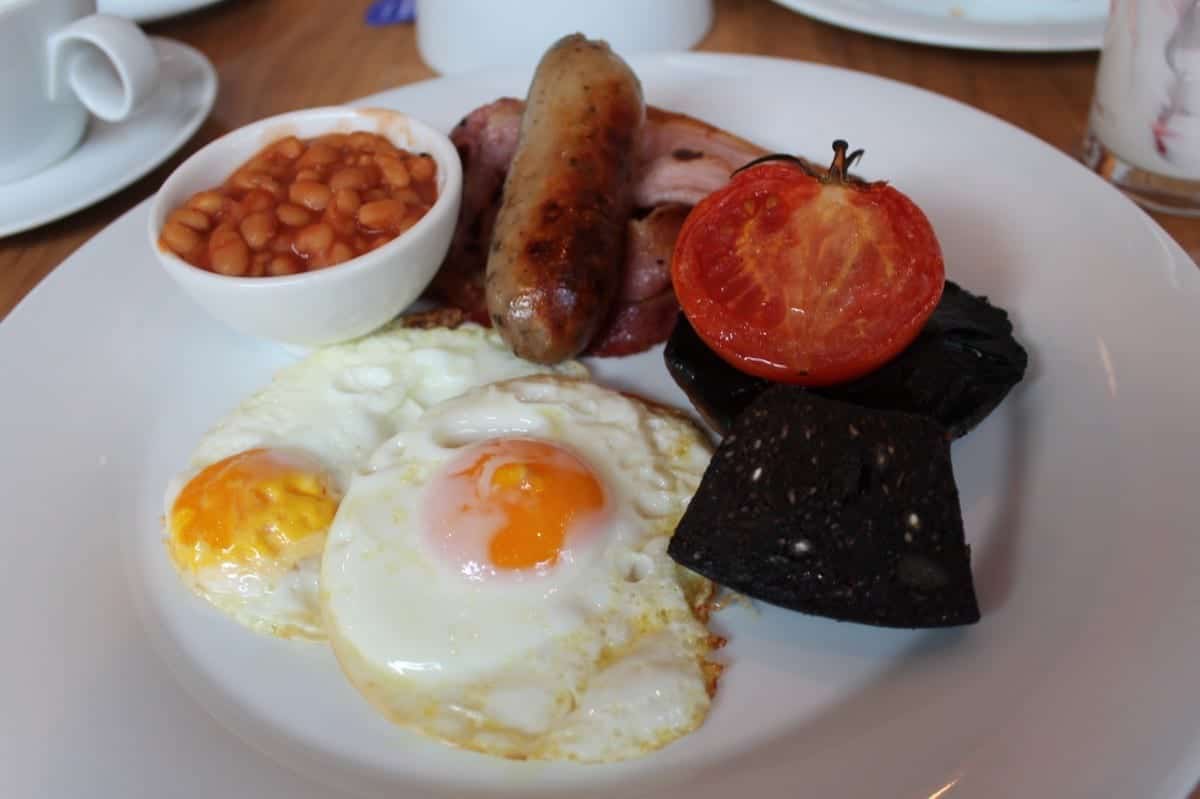 After breakfast it was time for us to be on our way but the checkout process was seamless. I took a few minutes to explore the rest of the hotel and loved the lounge and restaurant areas on the ground floor. The hotel also has a 24 hour fitness studio which is a great addition to any hotel.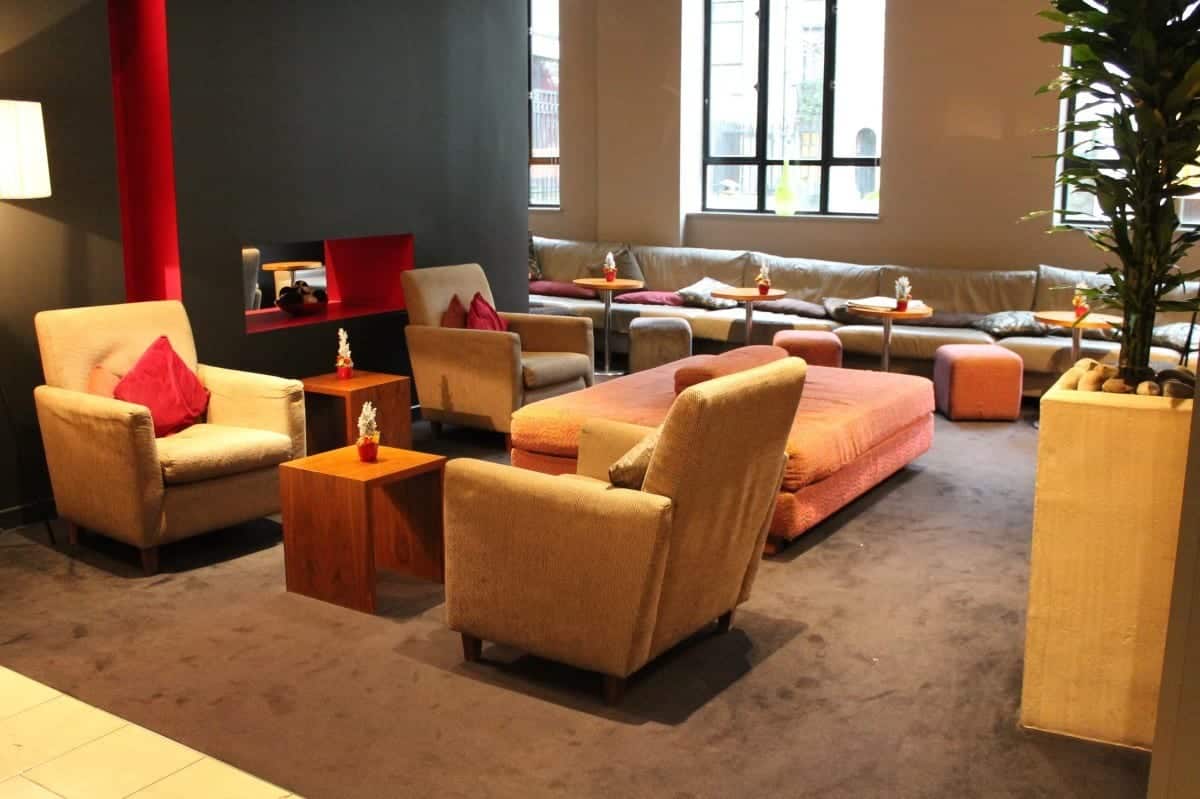 We had a lovely stay at Apex City of London and as a first experience of an Apex hotel I can safely say they ticked every box. It's often hard for hotels to cater to a family but we all had a lovely stay and wouldn't hesitate to stay with Apex in the future.