*This post is in collaboration with Very and Vouchercloud
Each year the children spend so much time compiling Christmas lists, watching adverts on TV, looking through toy store catalogues and scouring the internet by my side. LP doesn't usually want for anything – you'll ask her what she wants and she'll say "Whatever I get given Mummy" or she'll have a theme but no specifics – like My Little Pony or Shopkins.
Little Man on the other hand would love everything and always has specific toys in mind, a certain Thomas the Tank Engine set or a particular Lego set. We always have something we'd love as a family too – a train to go round the Christmas tree one year or a new TV the whole family can enjoy.
This year we've been working with Vouchercloud and Very in the run up to Christmas to explore Very's fantastic range of toys for all ages that would be perfect Christmas gifts. And so that we could experience Very for ourselves, they sent us something that was at the top of our Christmas list. Over the last year or so we have all found a renewed love of Lego and so the Star Wars Millenium Falcon Lego set was at the top of our list as an investment that we could all make together, that could then be enjoyed as a family and appreciated for years to come.
When Very sent us the set it was truly like Christmas had come early. The children were just so excited and as Hubby has passed his love of Star Wars onto them they couldn't wait to start building.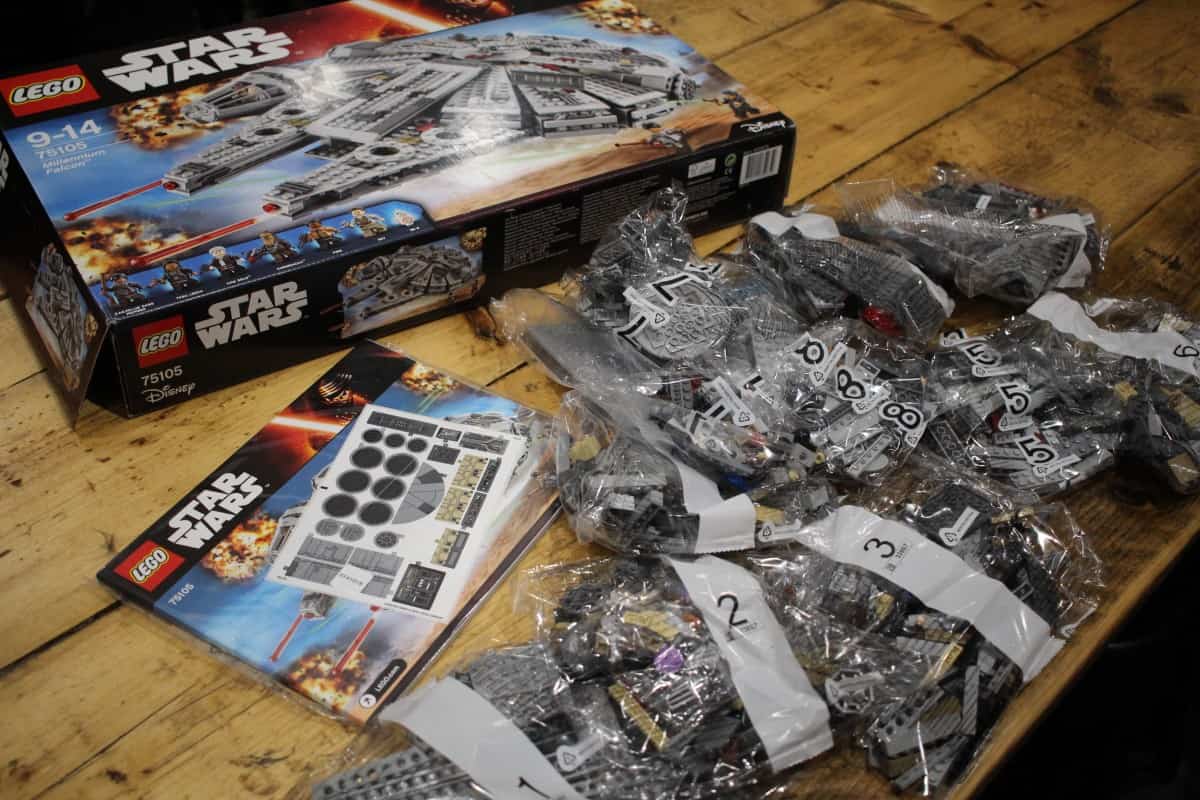 LP and Little Man were so sweet. Every day after school they would come home, do their homework and wait for their Daddy to get home from work. They would then all sit down together, taking it in turns to put the next Lego bricks on whilst talking about their day and acting out scenes with the Lego Star Wars characters.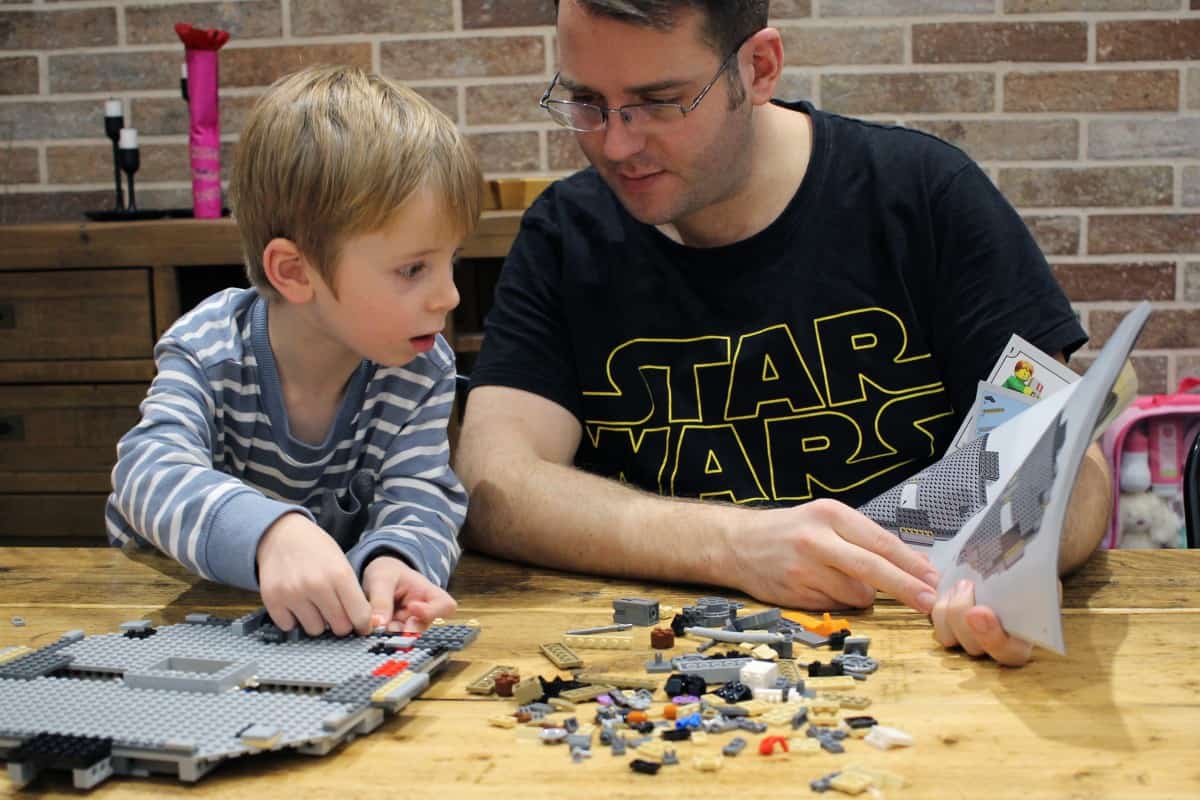 Over the course of a few weeks they made the Millenium Falcon and couldn't have been more pleased with the finished playset – or proud of themselves for completing it all together.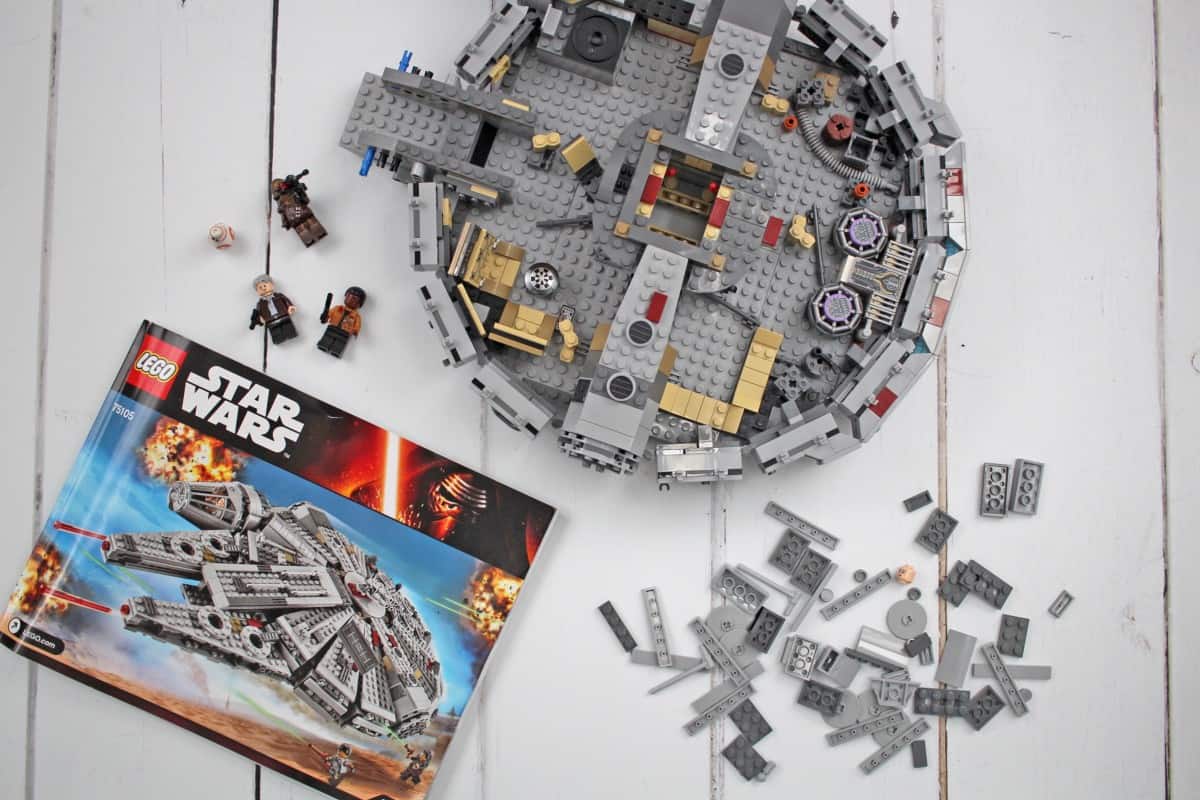 The Lego set was straightforward to build with one big instruction booklet and numbered bags of pieces. The children and their Daddy would work through one bag at a time, meticulously picking out the pieces and putting them in the right place. Dave was there just to supervise really – making sure the pieces were the right ones, in the right place and round the right way.
The completed set is the perfect toy for the children to play with together. They can act out scenes from the Star Wars movies and really get into being their favourite characters. Plus, it's a play set that I am sure they'll enjoy for literally years to come. If Dave is anything to go by, they'll still be wanting to play with it in thirty years time!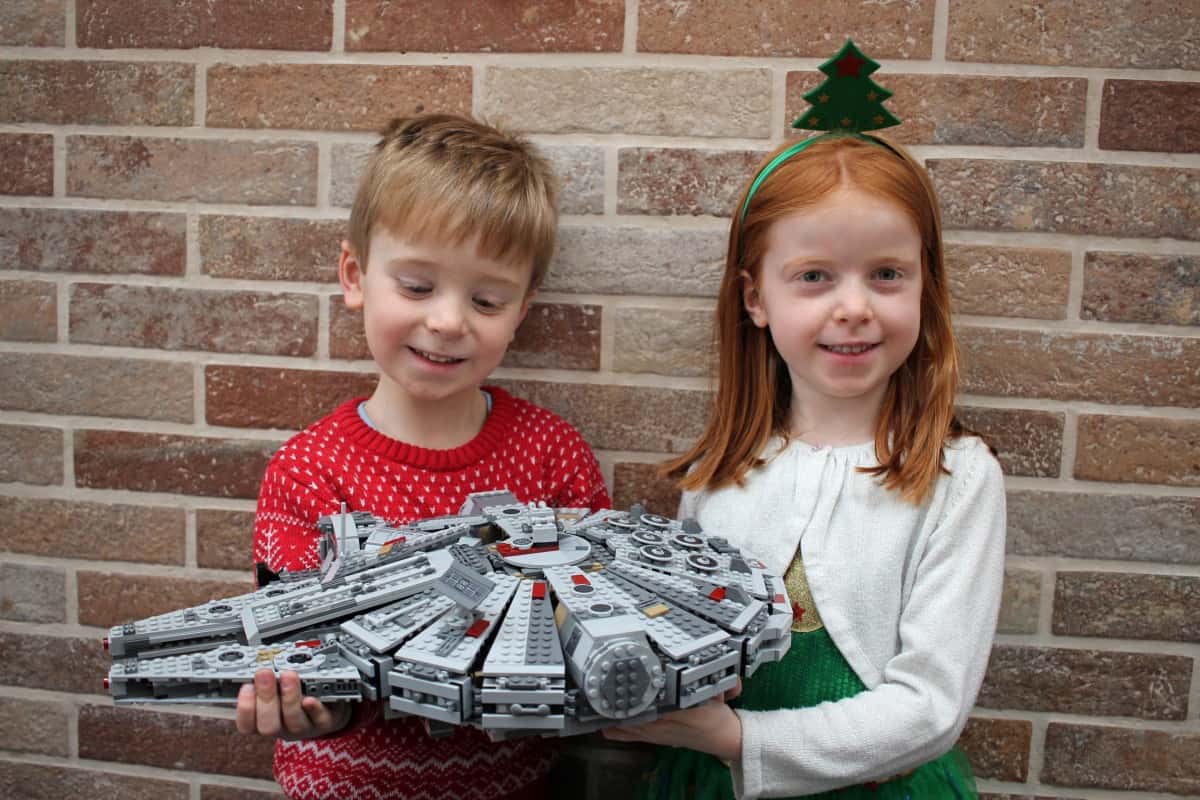 Very have such a great range of toys to tick the last things off Christmas lists this year – including so many Lego sets. Plus, thanks to vouchercloud – the fantastic money saving platform, I'm offering my readers £10 off first orders over £40 until 24th December when you use code 'Redhead10' so you can save money on all those last Christmas purchases too. You can find full T&Cs and start shopping over on the Very website.
*This post is in collaboration with Very and Vouchercloud