This is a bit of a cop out compared to recent Ordinary Moments of mine really. We had a great day in London yesterday and I wanted to share it with you and so I thought Ordinary Moments would be a good way of doing that but instead of the usual single photo I have quite a few – sorry in advance!
We have had this weekend booked off work for quite a long time. Dave's hours worked out so that he was off from Friday lunchtime through to Tuesday so when I realised this I booked Friday and Saturday off work too – so that we could spend LP's first few days off school for Christmas together as a family.
I wrote on my Bucket List at the start of the year that I would like to take the children to London at Christmas and this looked like the perfect opportunity. We booked a hotel for the night, booked parking and planned to spend the whole weekend in London – doing nothing more than seeing the Christmas lights.
We spent the morning walking from our parking near St Paul's Cathedral, past Somerset House to Trafalgar Square and took in all the Christmas displays, old buildings and focal points that London has to offer. I have to admit that I was disappointed by the Trafalgar Square Christmas tree this year – it's usually fuller and less sparse. We walked down The Strand, got a hot chocolate and had a really relaxed morning.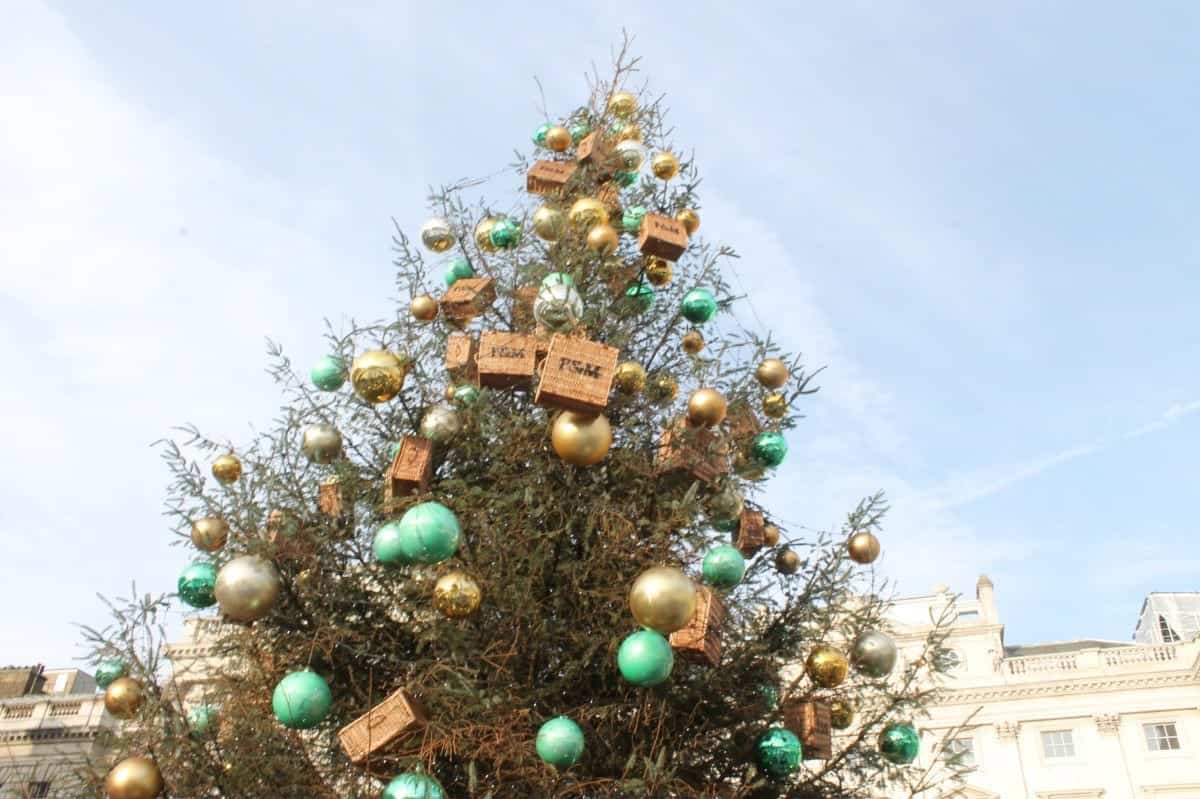 At lunchtime we saw The Gruffalo Live at the theatre which was really good – a review will come soon. We'd already decided to just snack through the morning and aim for a late lunch/early dinner so we then carried on walking.
We walked to through Admiralty Arch and down The Mall to Buckingham Palace, then through Hyde Park and past Winter Wonderland. I'm so glad we didn't plan to go in there as it was just so busy. Instead we carried on walking down to Marble Arch and went up Oxford Street in search of food.
After dinner at Ask Italian it was dark enough to see the Christmas Lights and so we walked down Oxford Street, Regent Street, Bond Street and loads of other streets I didn't catch the names of.
We walked back to Trafalgar Square to see the tree and fountains lit up and then headed for Covent Garden which had a much more impressive Christmas Tree.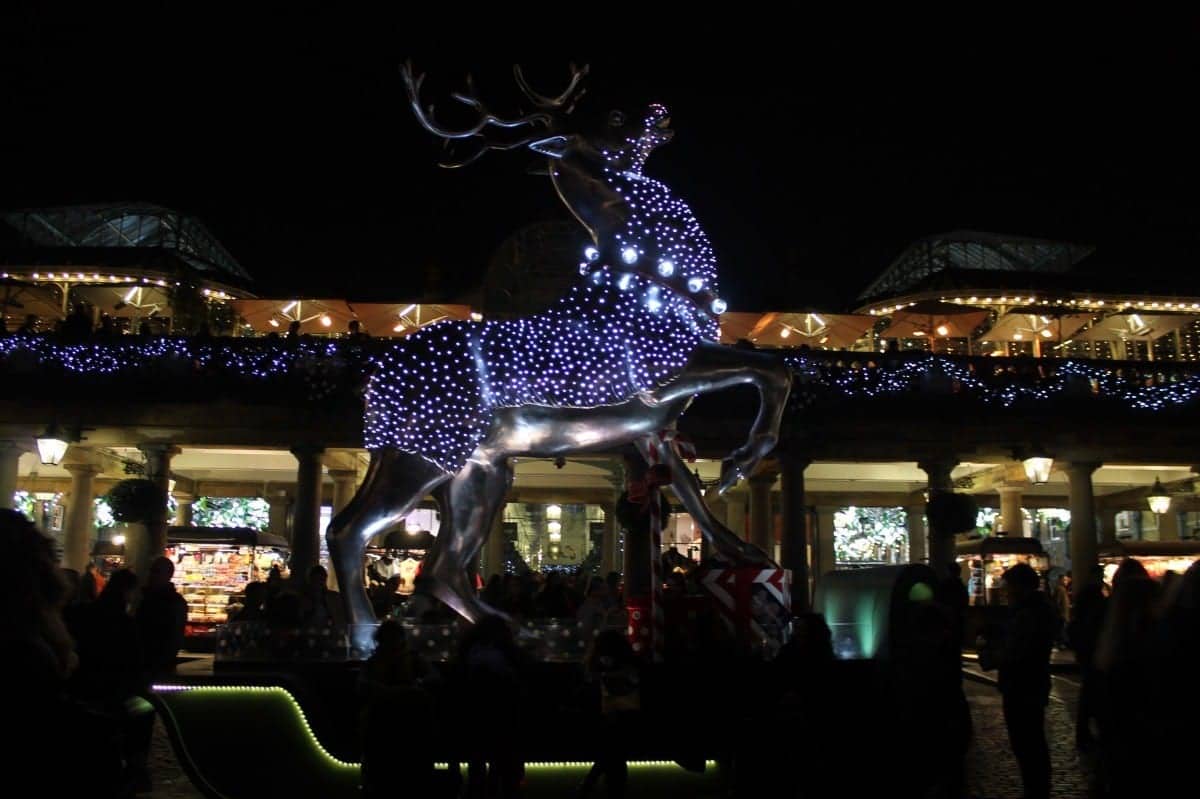 It was then time to head back to our car to pick up our things before checking into our hotel – over near The Tower of London. It was an epic day of walking but one where we saw so much. The children loved seeing the Christmas lights and the shop window displays. I'm so glad we took them to London at Christmas. Plus, we have another day here to explore too!
Have a lovely Sunday whatever you get up to.