We had a little break at a family holiday park a few weeks ago and I found one of my guilty pleasures whilst we were there – 2p arcade machines.
I have loved 2p machines since I was young, holidaying in Margate with my grandparents, standing on a chair to reach the 2p slot and putting coins into the machine for hours. I'd learn when the right time was to put the two pence pieces into the slot and cheer to myself when I won and treasure would fall out of the bottom of the machine, collecting in the shiny silver tray.
Sometimes I'd even win keyrings, fridge magnets and other niknaks that I'd store safely in my pocket and would then end up at the bottom of a drawer forever more. Even now I love 2p machines, love winning worthless pieces of tat that end up in the charity bag but love seeing how long £1 of 2ps can last me when I'm putting them into those machines one by one.
I introduced LP to the 'money machines' when we were at the holiday park and she loved them immediately. "More monies Mummy!" she would ask but we'd stick to the amount we gave her – 70p on the first day, all the change that we had. Watching her put the coins in whilst I held her up to the slot I was reminded of my own fond memories from childhood, the hours spent on Brighton pier with my parents, gazing into the glass tops of the machines and the little plastic tub you would store the 2ps in.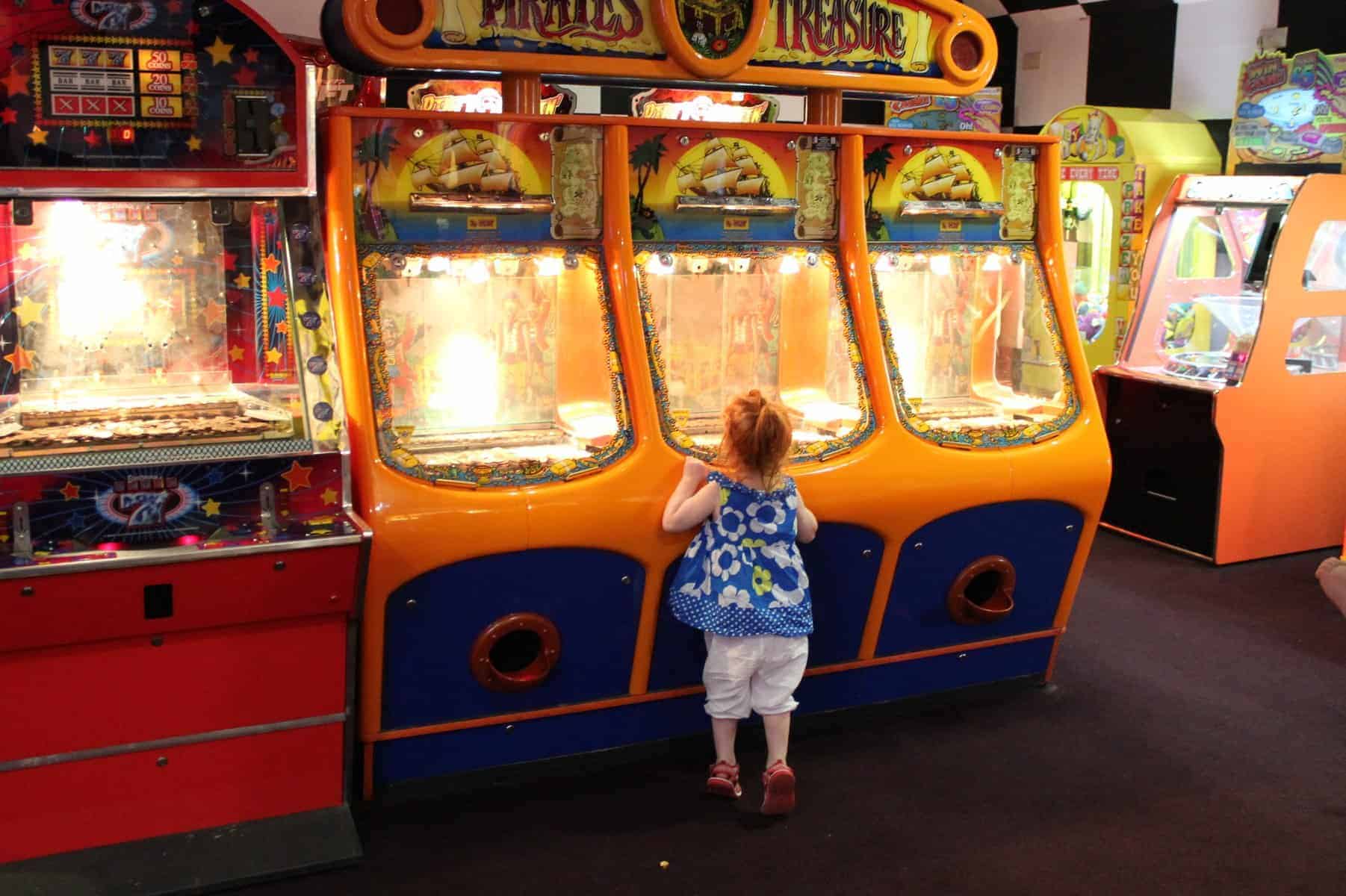 I know that LP will now see 2p machines as an ordinary moment, something of a tradition but something completely normal. We'll take her to use the machines when we go to Brighton, Newquay or any other seaside resort. It will be something she learns the knack of, something she loves and something that she'll only ever spend £1 at a time on!