On a recent weekend in Dorset we drove to the coast to visit Durdle Door, somewhere I have always wanted to see for myself. We were arriving at about 11am and I hoped this wouldn't be too late to avoid the crowds.
We parked in the Durdle Door car park which was huge and had toilet blocks and plenty of refreshment stands as well as being next door to a caravan park where people can holiday with incredible views of the coast.
Even at 11am we were able to park easily. There's a pay and display machine which does take cards but the card reader wasn't working when we arrived so it was cash only.
From the car park there's a pretty steep walk downhill which takes you to either Man of War Bay or Durdle Door with the path splitting to take you in either direction. The walk gave us great views of Man of War Bay and it looked like something from an overseas holiday – not a weeked in the UK. This day out really showed me just how beautiful Dorset is and I think it's a quite often underrated county.
We reached the split in the path and chose to go down to the beach at Durdle Door but stopped to take a few photos of the iconic rock first. It's such an amazing view and a sight I don't think anyone would tire of.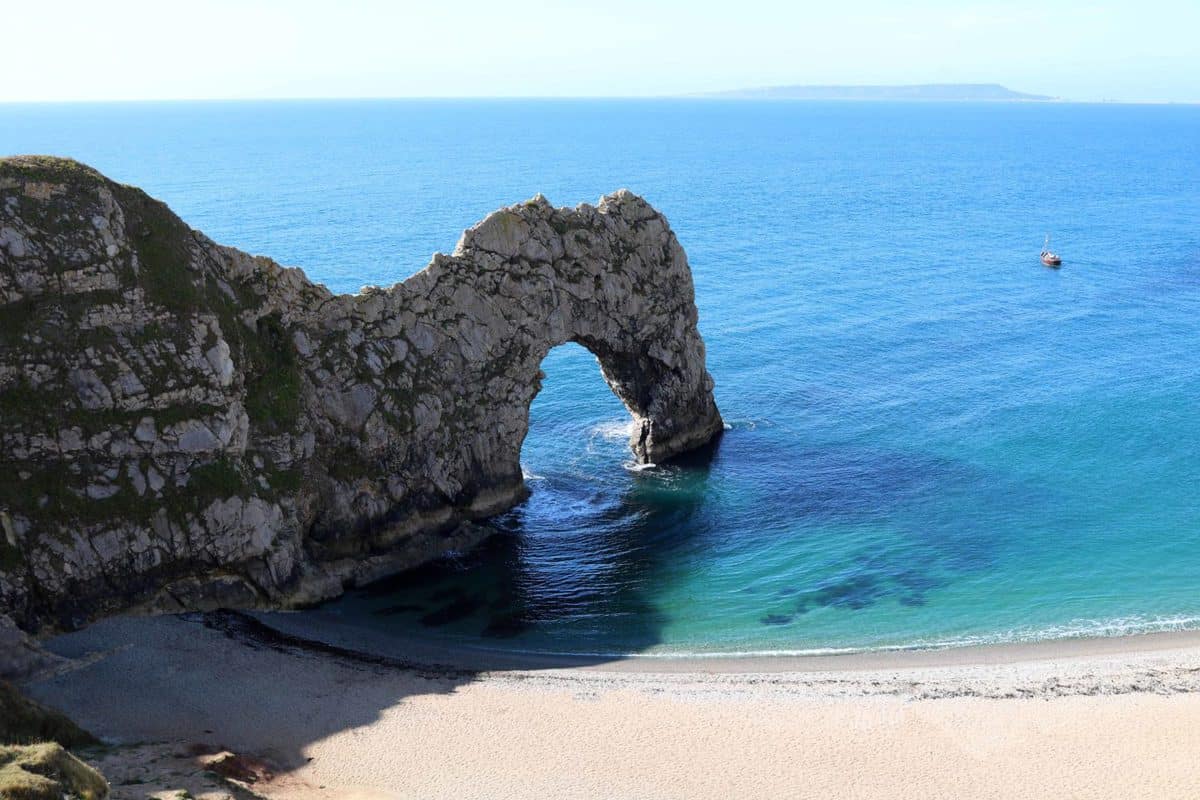 After a little break we carried on our descent and got to the beach below. Although it looked like sand from the top it's a pebbly beach, not quite shingle but beautiful nonetheless.
We spent an hour on the beach with the children happily digging holes and hunting for shells and fossils. The beach started to get crowded around lunchtime when we headed back up to the top but it was a lot quieter than I expected.
The climb back up to the top was hard. It was so much steeper than I'd expected and although it probably only took ten minutes it was a hard ten minutes. We bought well deserved ice creams when we finally got to the top!
Durdle Door was an incredible sight and one I'm so happy to say that I've seen. If you're ever in Dorset then it's definitely worth the trip.