When we went to Puy Du Fou we got an earlier flight so we could venture into Nantes and see a little of the area. I hadn't even heard of Nantes France before our trip was booked and so we had no expectations of what the city would be like.
We parked easily in the cathedral car park in the city centre and started walking. We didn't realise until after our trip that Nantes have a clever green line on the pavement around the city that you can follow to see all of the city's sites. I think more cities should follow suit and have a ready made tourist trail – what a great idea. This is a great starting point for Nantes things to do.
Nantes Cathedral was beautiful, looking quite like Notre Dame and being a real focal point of the area. It's constantly being restored but is very much in keeping with how it has always been.
We have a tradition that every time we go to a new country we get McDonalds and so we went to McD, had lunch and then found a pretty epic playground on Square Élisa Mercœur. It was completely free, not very busy and the main part was a huge, wooden dragon that incorporated all the things you'd expect in a playground – climbing, sliding, adventuring.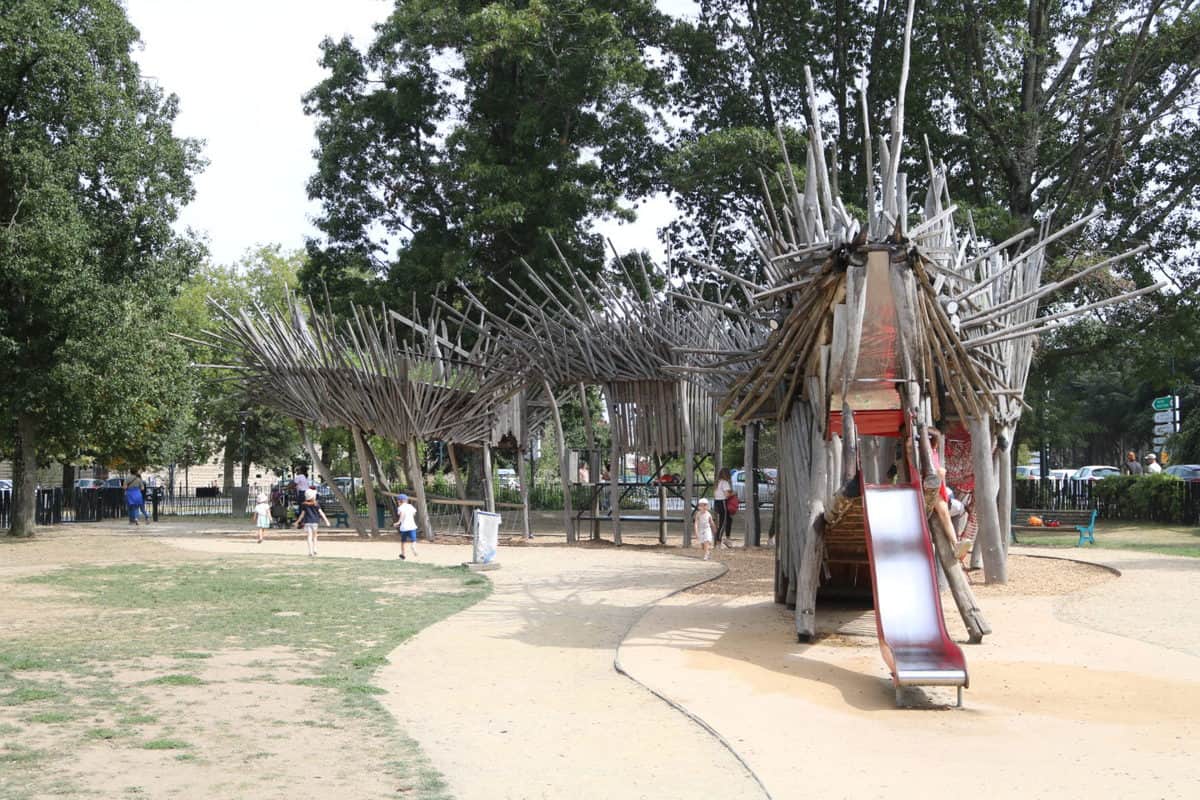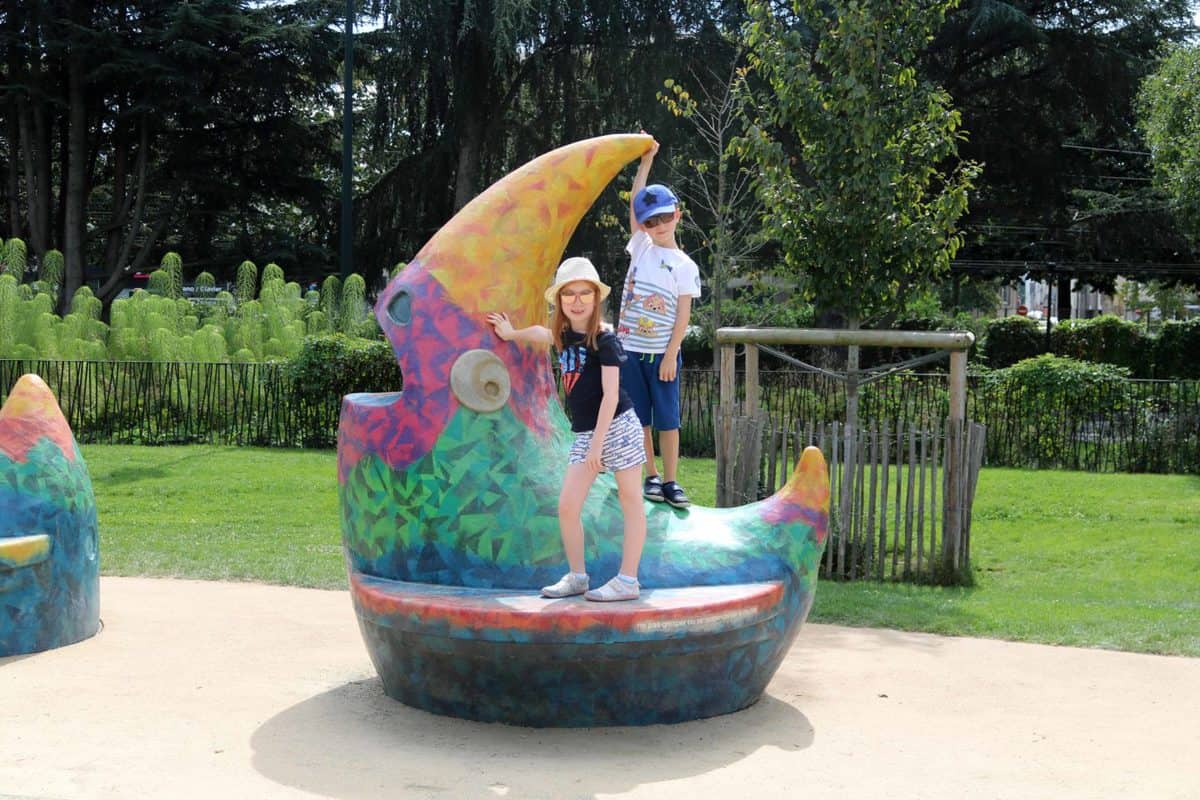 The children absolutely loved it and we spent the best part of an hour there with the children happily playing with the locals. The dragon even breathed out smoke – cooling water vapour. It was awesome.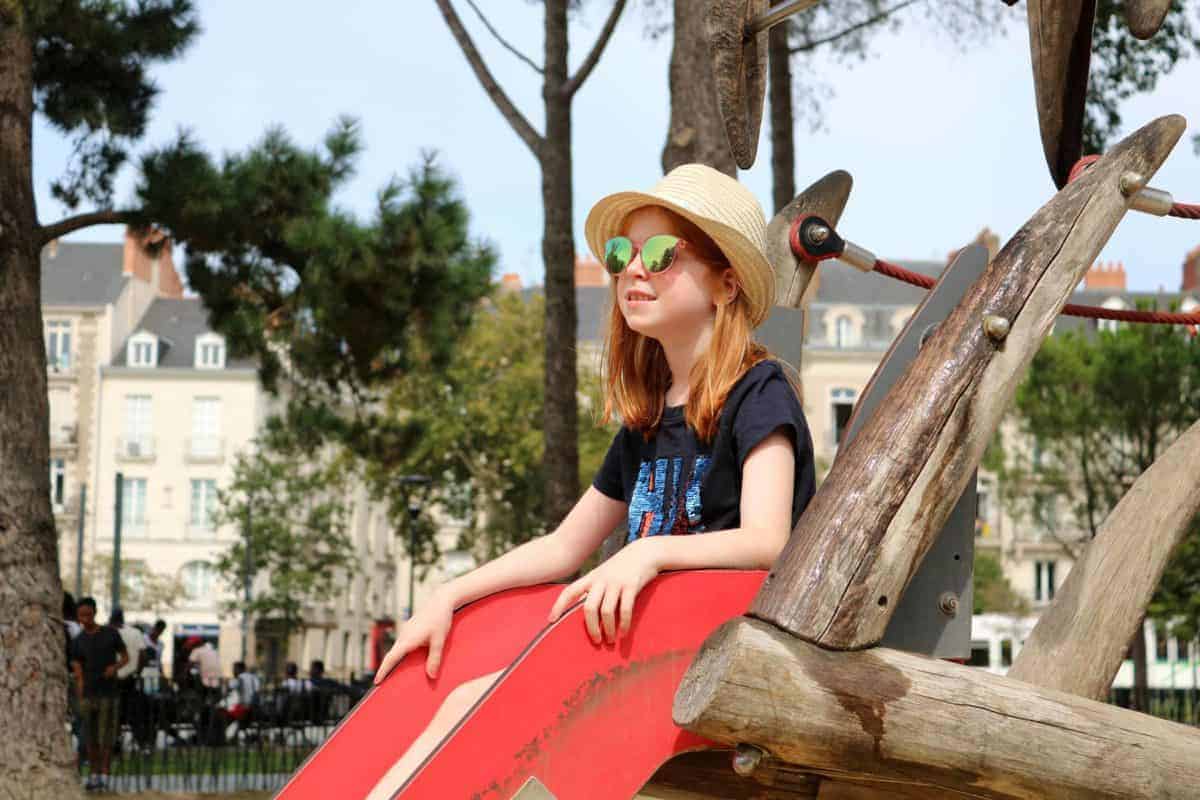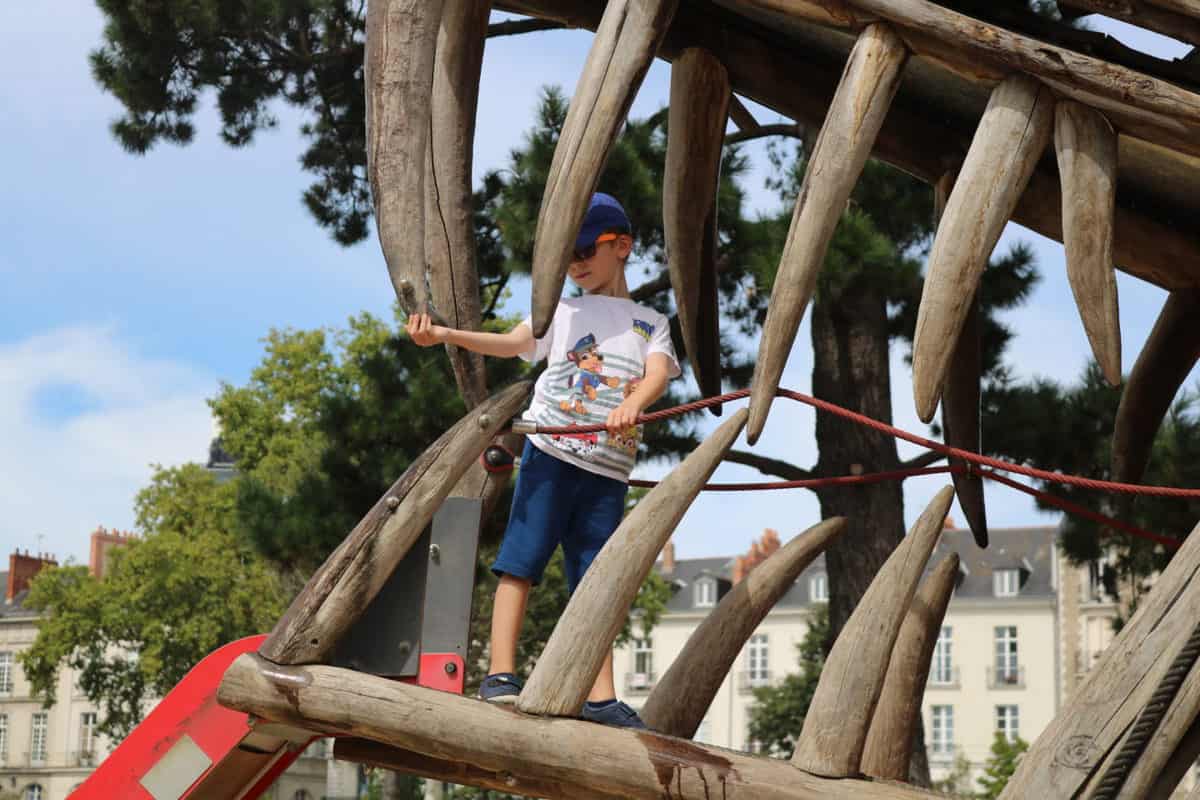 After the park we wandered around the walls of Château des ducs de Bretagne. It's such an iconic building in the middle of Nantes and we were surprised that most of it is free to enter. The children loved looking at the views around the castle and really exploring it.
We spent just a couple of hours in Nantes but are so glad we visited. There are so many more things to do in Nantes – the Jules Verne Museum, Natural History Museum, Jardin des Plantes, the Biscuit Factory and the Machines of the Isle of Nantes. It would definitely make a wonderful family city break if you're looking for somewhere new to venture.