We have a family trip to London a few times a year and they are always some of our favourite trips. Whether we go for a day trip to London or stay for a night or two, we love that time together.
We are well versed now in travelling to central London with children so it thought it might be handy to put together some London travel tips if you're visiting London with kids for the first time. It can be a daunting prospect with little ones!
Tips for Travelling to London with Kids
Pack light – Whether you are getting the train to London or driving, you don't want to take too much with you. We always have a suitcase to share when staying overnight and the children have backpacks with their favorite things in too.
Work out travel – Sometimes we get the train to London but other times we drive and you can find affordable parking options across most of the city. Be aware of the congestion charge and the Ultra Low Emissions charge if doing a road trip and coming by car.
If you're coming by train I wrote about our first time on a train with a pushchair that might be helpful. Also, make sure you have plenty of snacks and activities when traveling to London with kids to keep them occupied. This can be handy on the tube whilst in London too.
Travelcards are a great way to get around – hopping on and off the underground or buses. An Oyster card – or just contactless cards – make travelcard options super easy. Just use your cards and only the amount needed will be taken.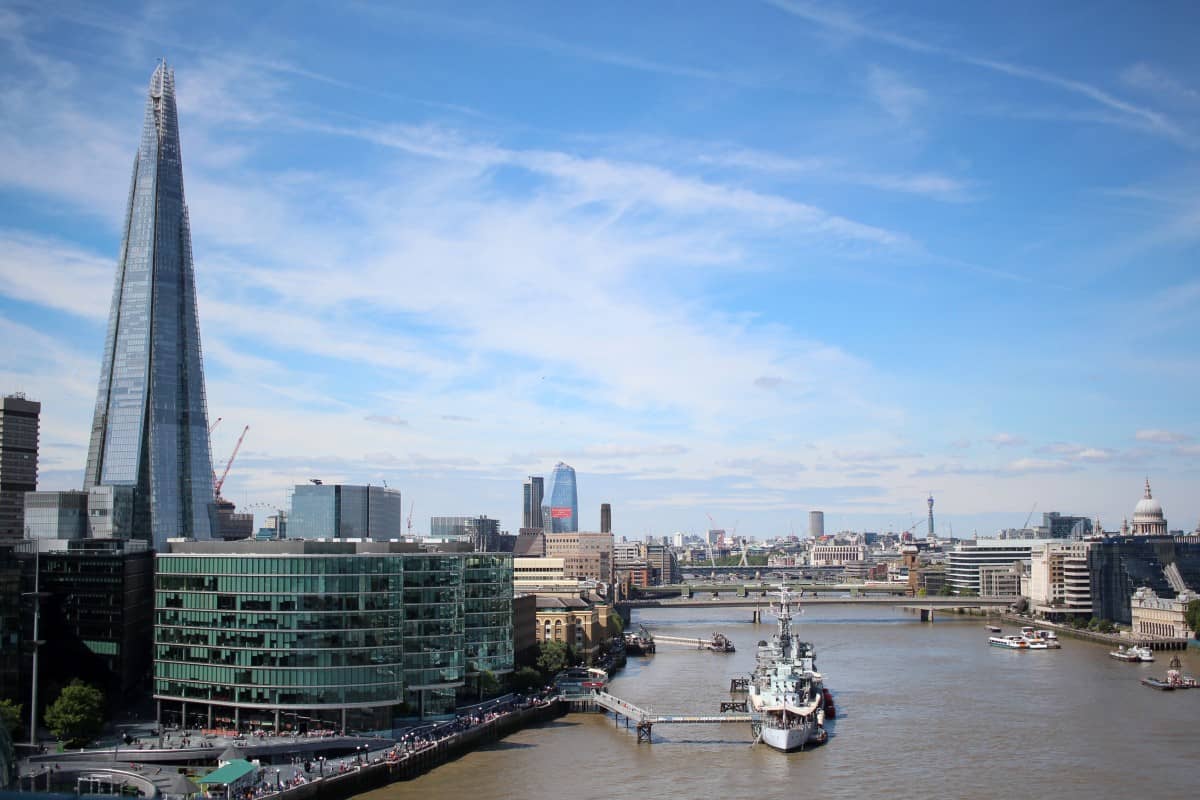 Stay somewhere child friendly – Whether it's a cheap as chips Premier Inn or a fancy hotel like the Queens Gate or Hilton Bankside, there are plenty of places to stay in London that are family friendly. Many have adjoining rooms for children and have children's meal options available too.
Prioritise – How long do you have in London and what do you want to see? Make a list of the top things you want to see. That might be the London Eye, Buckingham Palace, the Houses of Parliament or Trafalgar Square and then you can prioritise those things.
Buy tickets in advance – Whatever you want to do in London, buy the tickets in advance. Most places need pre booking anyway but tickets are often cheaper online in advance. It's often cheapest to buy tickets direct but something like a London Pass can give you access to a lot of London's attractions for a fraction of the price if you're prepared to have a whistlestop experience.
We crammed a lot in with our London Pass – The view from the Shard, the Tower of London, the Tower Bridge Experience, HMS Belfast and so much more.
Tours – Tours are a great way of seeing a lot in one go. London has so many walking tours, bus tours and boat tours available. One of our favourite things to do is jump on the River Roamer to see London from the water. You can also hire a GoBoat to drive yourself along the river or hire a pedalo in Hyde Park. Boating is a great experience for the whole family.
Go at the children's pace – Even though you want to book a lot of things in to a visit to London, make sure you go at the kids pace. That may mean spending longer at each attraction, doing less attractions or just spreading them out a little with downtime in between.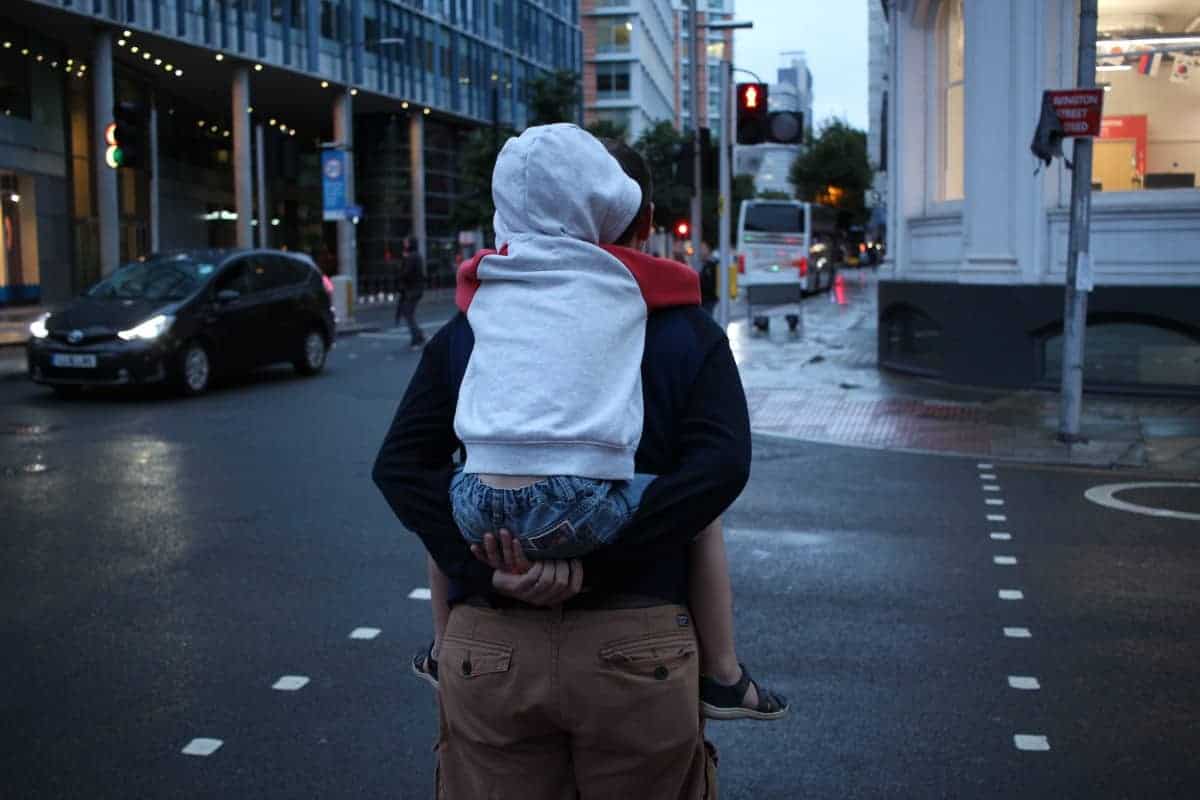 London playgrounds – Make the most of the free playgrounds that London has to offer. The Princess Diana Memorial Playground is in Kensington Gardens, next to Kensington Palace and Hyde Park – a great place to break up the day. There are also play areas in Hyde Park and St James Park and a lovely one right next to County Hall on the South Bank if you're in that area – doing the London Eye, Shrek's Adventure or Sea Life London Aquarium.
Visit the museums – Kids will love the London museums as long as you tailor the day to them. The British Museum has trails tailored to different ages. The Natural History Museum has dinosaurs and so many interactive exhibits and the Science Museum is pretty much made for children – with the Wonderlab, IMAX screenings and so much to see and do.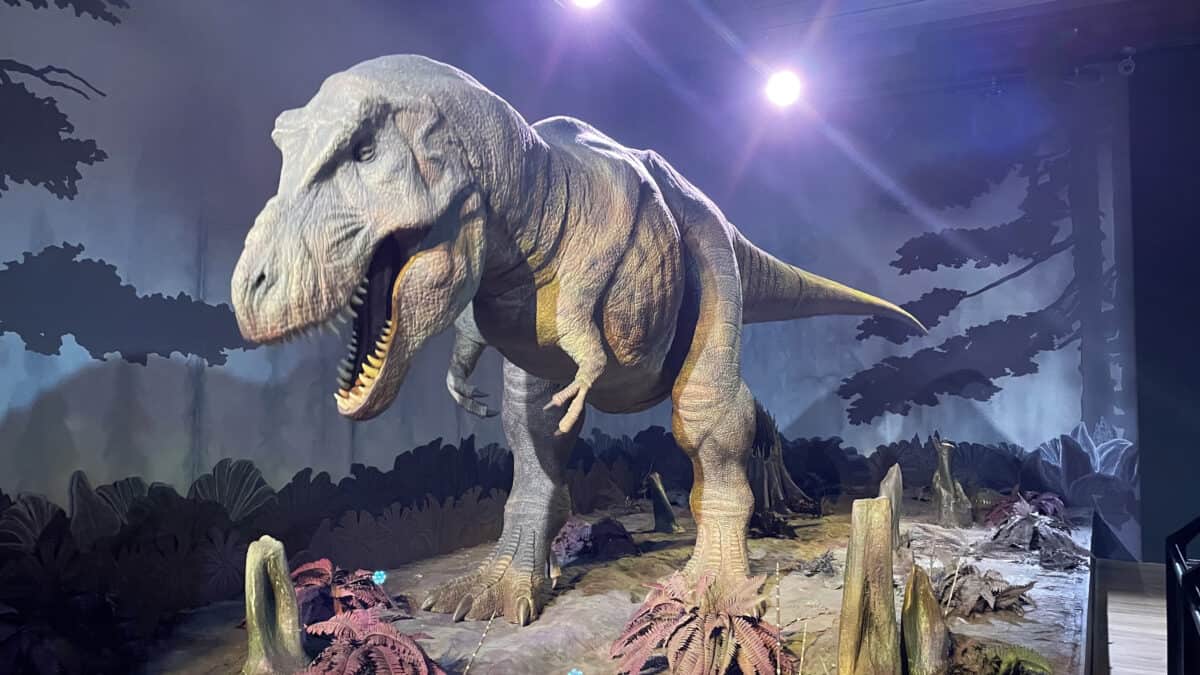 The London Transport Museum is one of our favourite family museums with so many vehicles to climb on and explore plus lots of interactive exhibits too. And that's not to forget the National Maritime Museum too. All the museums make for a great day out as a family.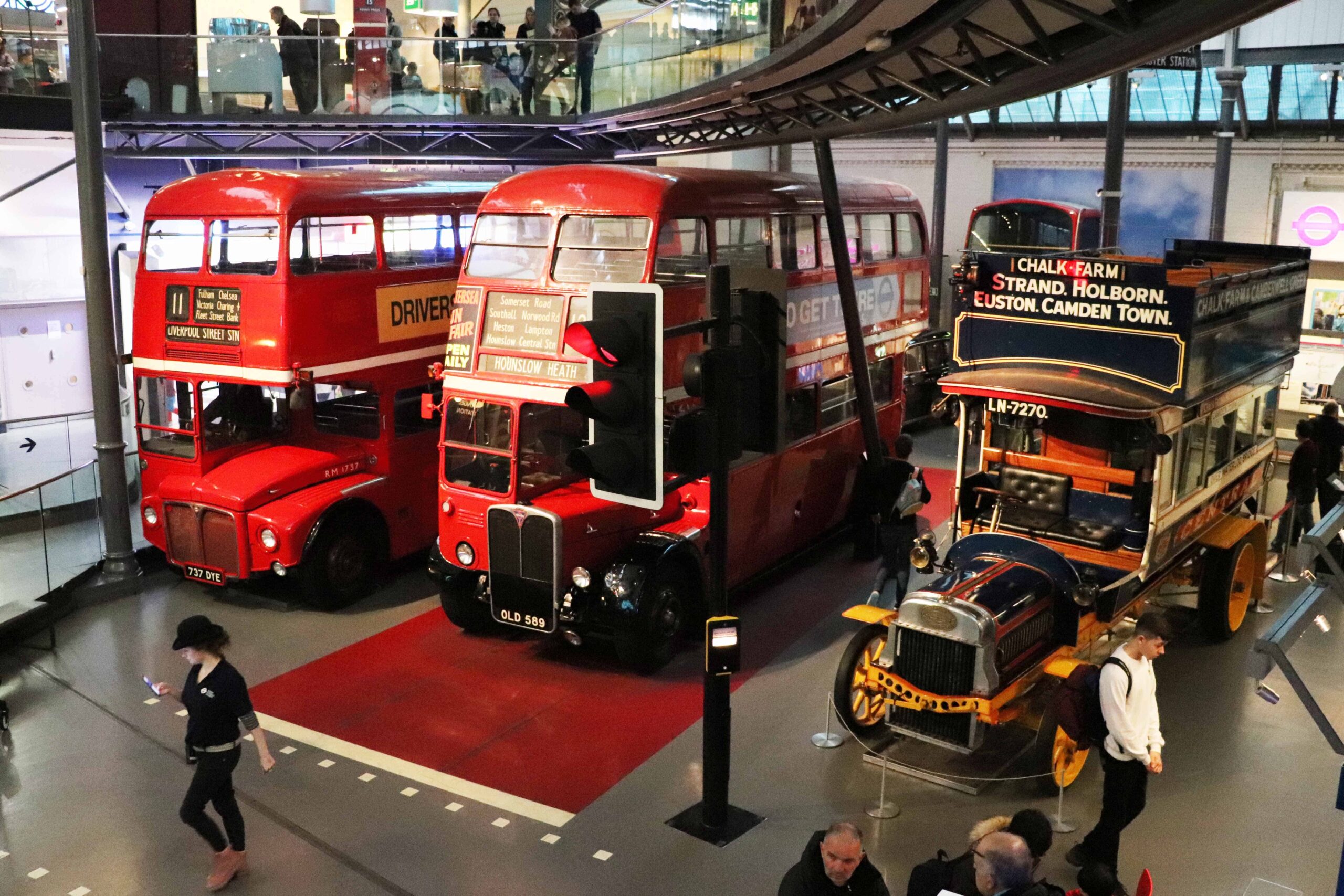 See a show – The theatre is something that the whole family can enjoy and so fitting in an evening or matinee performance would be a great use of time. We've been lucky enough to see a few shows in London – like Wicked, Matilda and Elf at Christmas and you can also check out London's must-see family musical here.
Food – London can be an expensive place to eat out. We either have a hotel breakfast or get breakfast at somewhere quick and easy like McDonalds. We eat on the go for lunch as we're busy – buying sandwiches from bakeries or supermarkets rather than anything too heavy.
For dinner we usually choose somewhere that we know the children will enjoy and that has children's menus. There are all our favourite chain restaurants in London – Pizza Express, Zizzi, Ask Italian, Bella Italia, Cafe Rouge so we always have plenty to choose from.
There are also plenty of places to go for afternoon tea in London and many do special children's afternoon tea that all kids love. Plus, we use a TasteCard at times to save money when eating out.
Time out – If you're looking for some downtime, Covent Garden is great to just wander around, as is Borough Market and the South Bank. There are a lot of places in London where you can wander pretty aimlessly and just take it all in.
Facilities – Whether you're coming with a one year old or teenagers, you'll need things like toilets along the way – and maybe baby change facilities. All the main restaurants and tourist attractions have facilities available and we always mentally plan out toilet stops throughout our trip.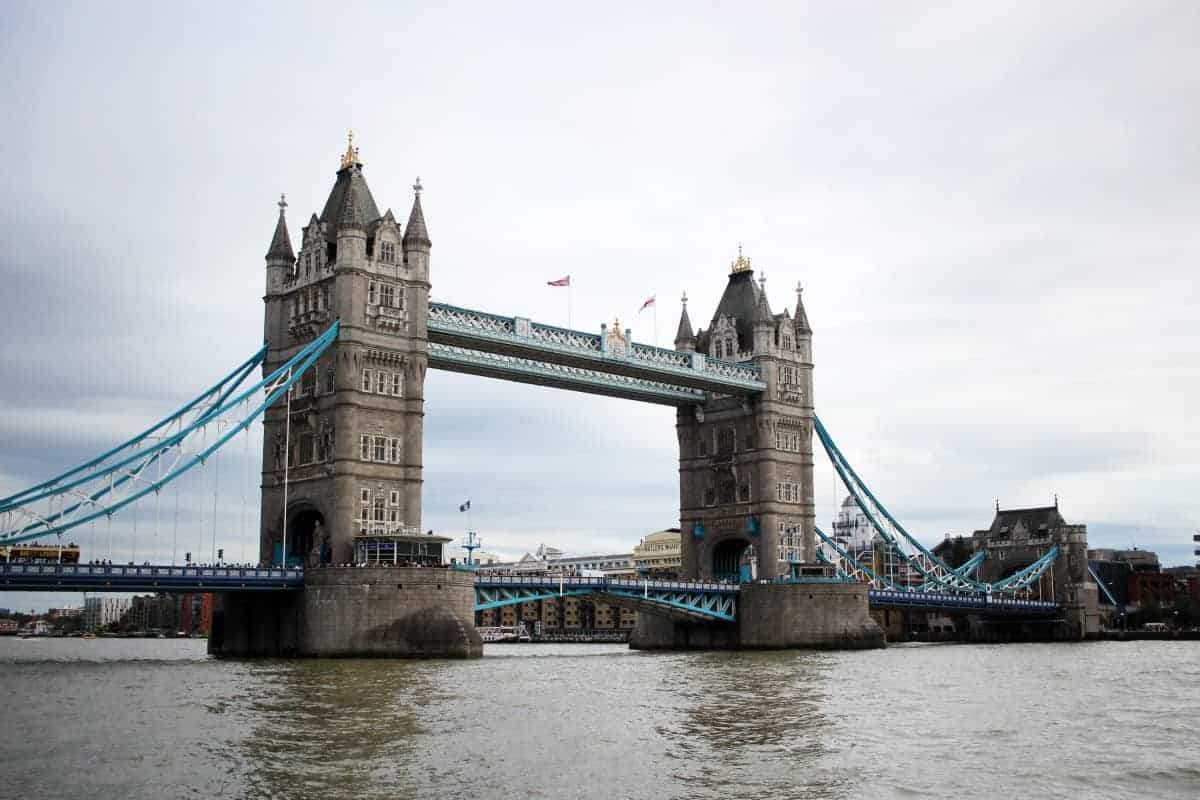 The most important thing really is to enjoy it. London is an incredible place, full of things to do and things to see. It's amazing seeing it through children's eyes. So take your time, see everything you want to see and soak up that London atmosphere. I can't wait to go back!
If you're looking for more family friendly activities to do these posts might help – but Harry Potter Studios is always top of our list but there are so many things for kids in London: