Disclosure: We were invited on this break for the purpose of this review however all opinions are my own.
We are slowly but surely getting back into the swing of days out and short breaks away now that the pandemic is easing and last weekend we had our first trip to London in what feels like forever.
We were invited to stay at 100 Queen's Gate Hotel, part of the Curio Collection by Hilton, to check out their Little Explorers Package, a fantastic way for families to enjoy quality time together in the capital. It's always hard to find London hotels that really cater for families so we were excited for our trip.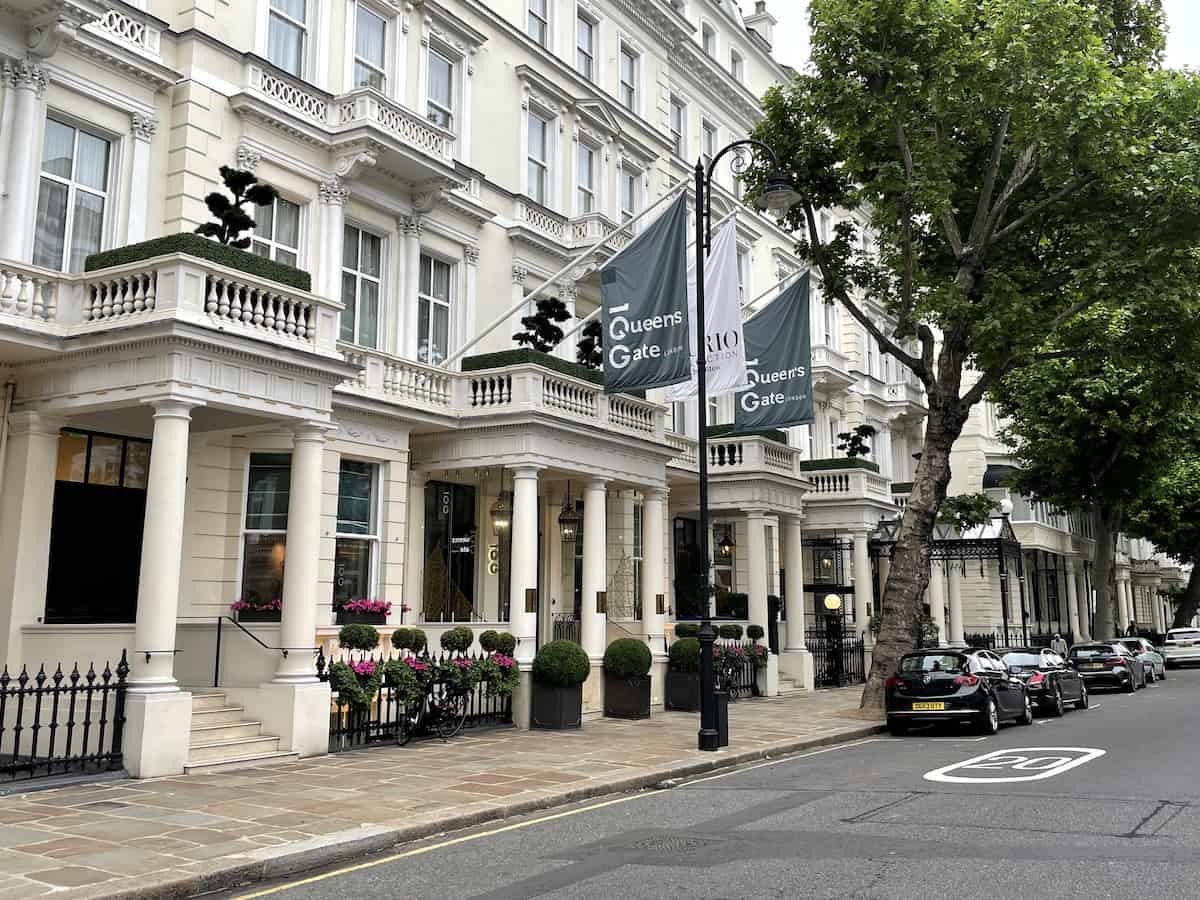 The hotel is really well situated in South Kensington, just a short stroll from South Kensington tube station or Gloucester Road underground stations and not far from Hyde Park and the iconic London Museums plus there are a lot of free play areas nearby too.
We arrived super early to make the most of the weekend, and hoped to drop off our bag at the hotel before starting our adventure. But, our room was already ready! This felt like such a treat and the staff couldn't have been friendlier or more helpful. Check in is from 10am with the Little Explorer package subject to availability.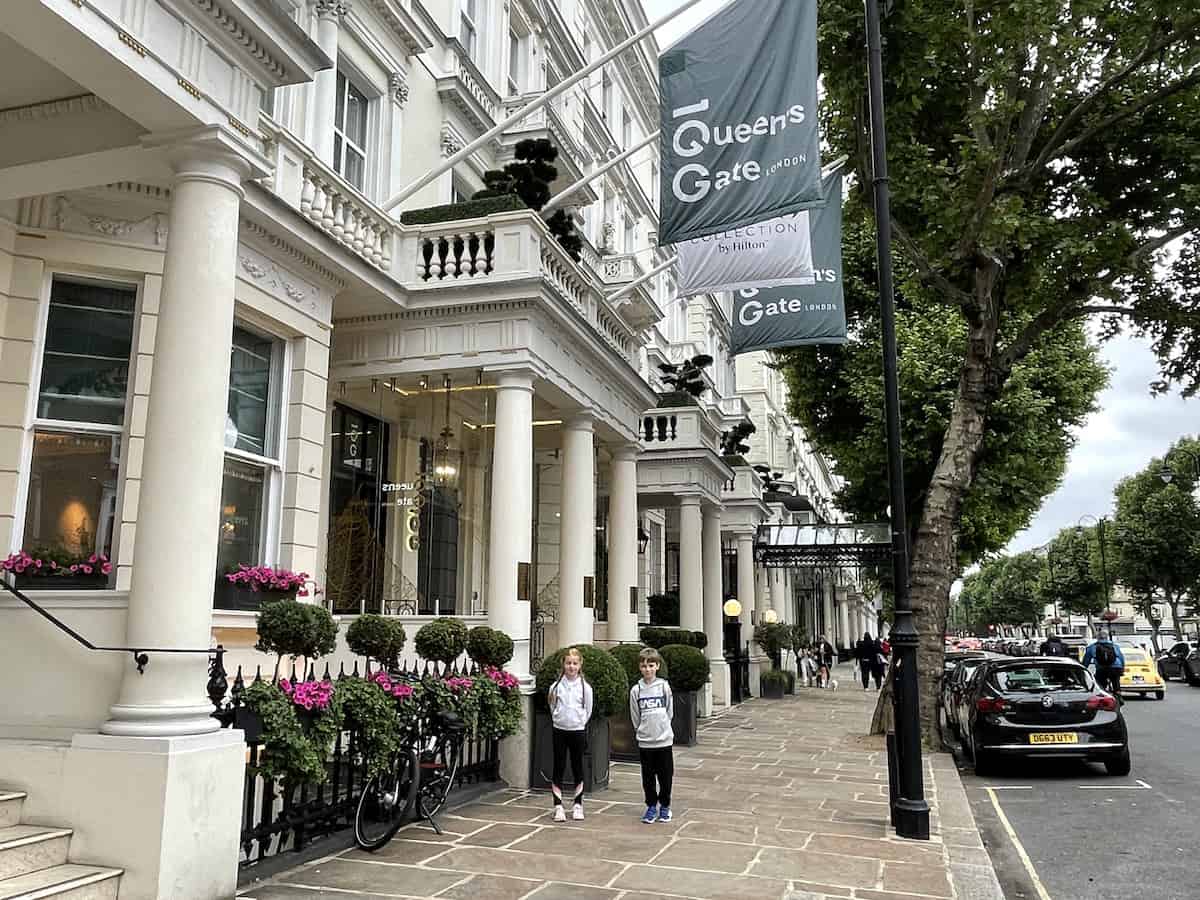 There are so many covid safe measures in place – with hand sanitiser everywhere, one group/person per lift, screens up around reception and masks being worn in communal areas. We felt really safe and well looked after from as soon as we stepped through the hotel doors.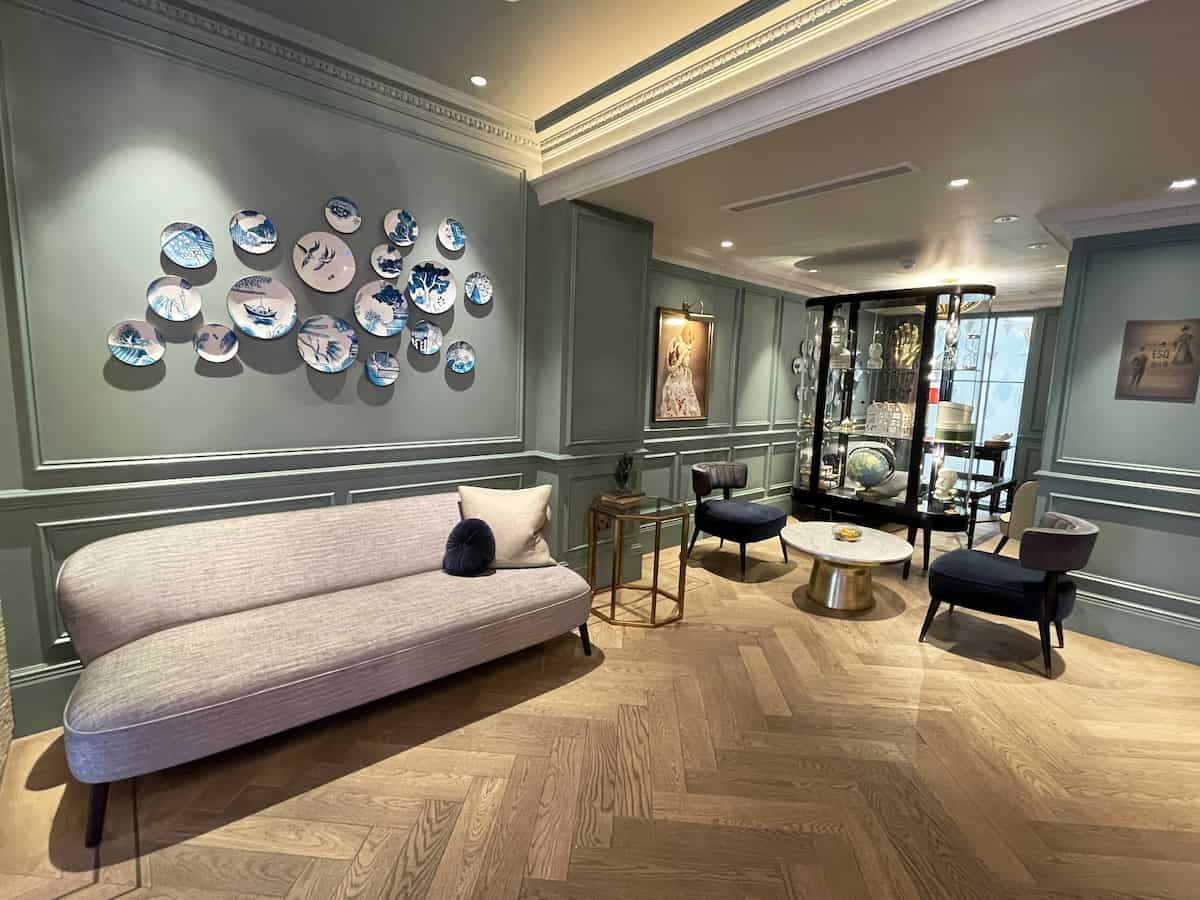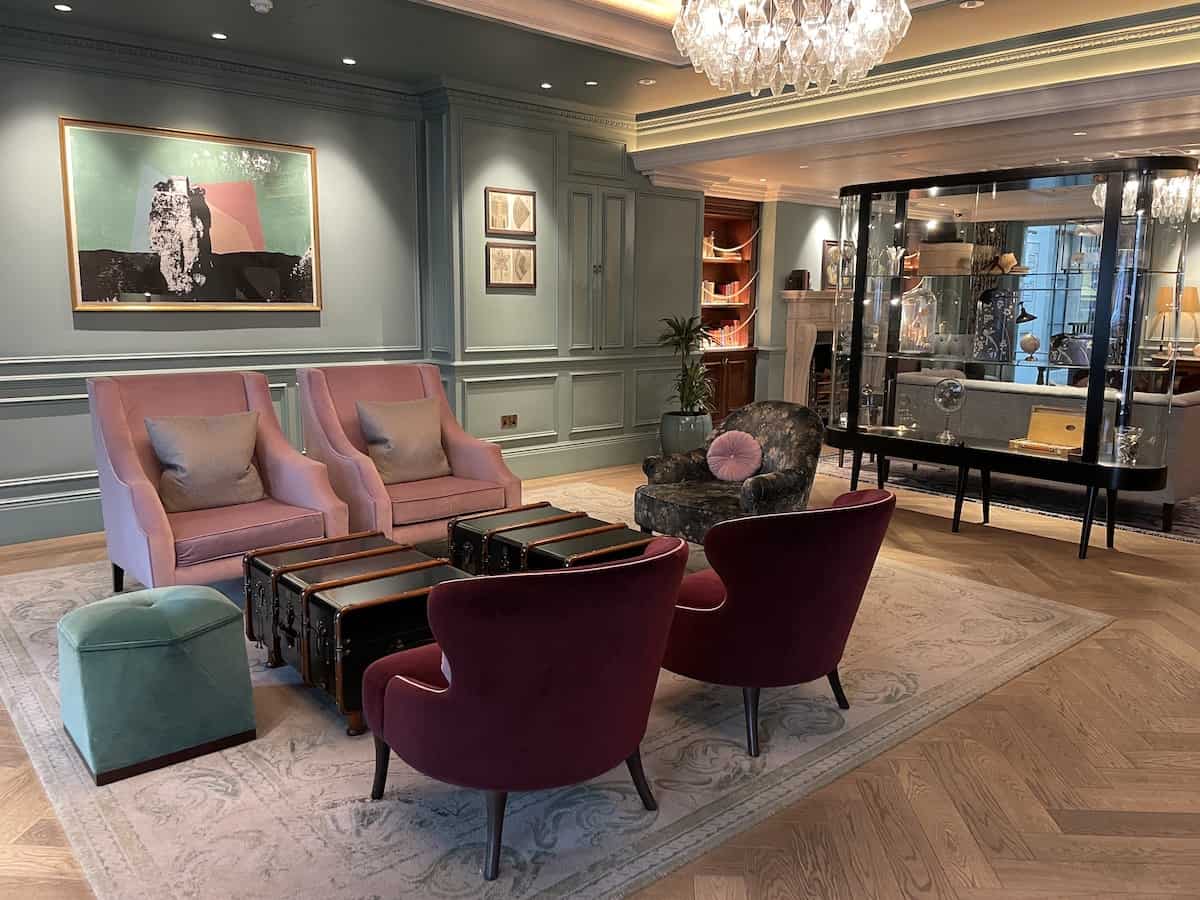 We were shown to our room and were blown away. With the Little Explorers Package you are booked into a two bedroom Interconnecting Family Room and get a complimentary upgrade to a Duplex Suite Interconnecting Family Room if there is one available.
For our stay, there was a duplex suite available and it was an incredible space for a family break. The children had a standard room with huge twin beds and a compact but functional shower room and so many gifts as part of the Little Explorer Package.
The children each had a backpack filled with goodies – toys from the official Natural History Museum collection, a drinks bottle, a pad and colouring pencils along with a balloon and sweets plus a gorgeous robe wearing teddy bear!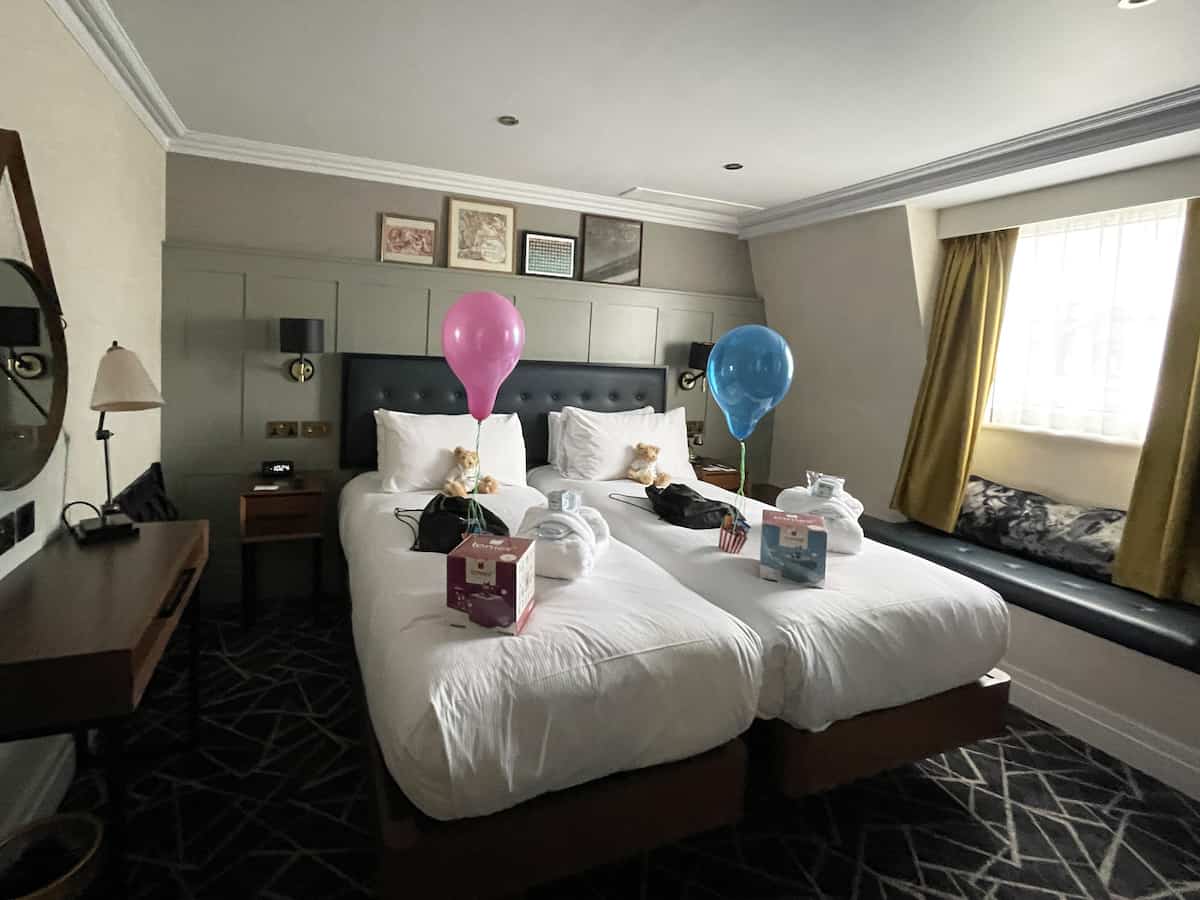 The children even had a Tonies Toniebox to use to wind down at the end of the day. Along with child sized robes and slippers and colour changing bath bombs for a fun filled bedtime bath, it felt like the 100 Queens Gate hotel had thought of everything! Plus, the rooms have fantastic air conditioning throughout and really speedy complimentary wifi too.
The children's room was connected to the duplex room which absolutely blew us away. Next to their room was a beautiful lounge area with a huge TV, fully stocked mini bar, tea and coffee making facilities and a safe.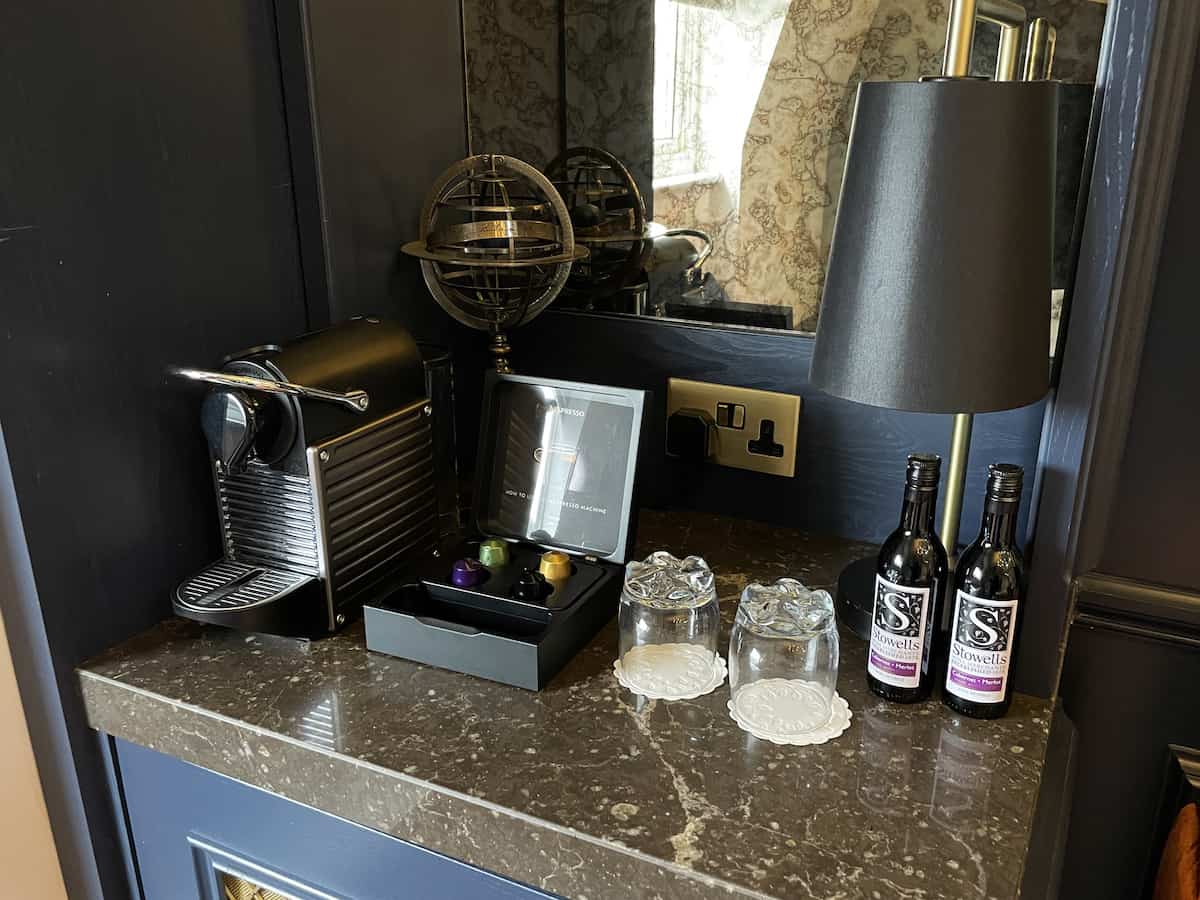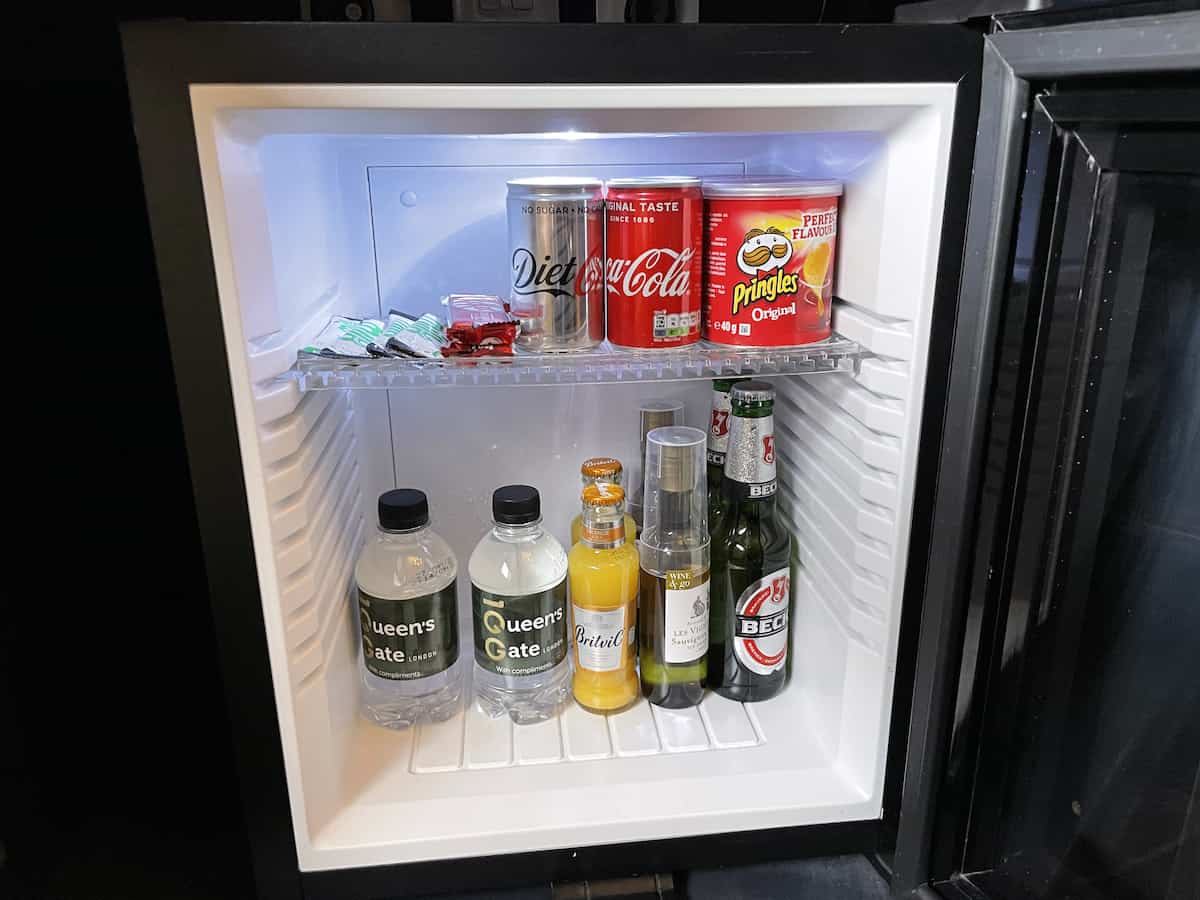 From here, stairs took you to the master bedroom with the biggest bed I had ever seen. It had a dressing area and walk in wardrobe and a balcony that overlooked the lounge below so you can easily keep an eye on the children or chat to those downstairs whilst getting ready.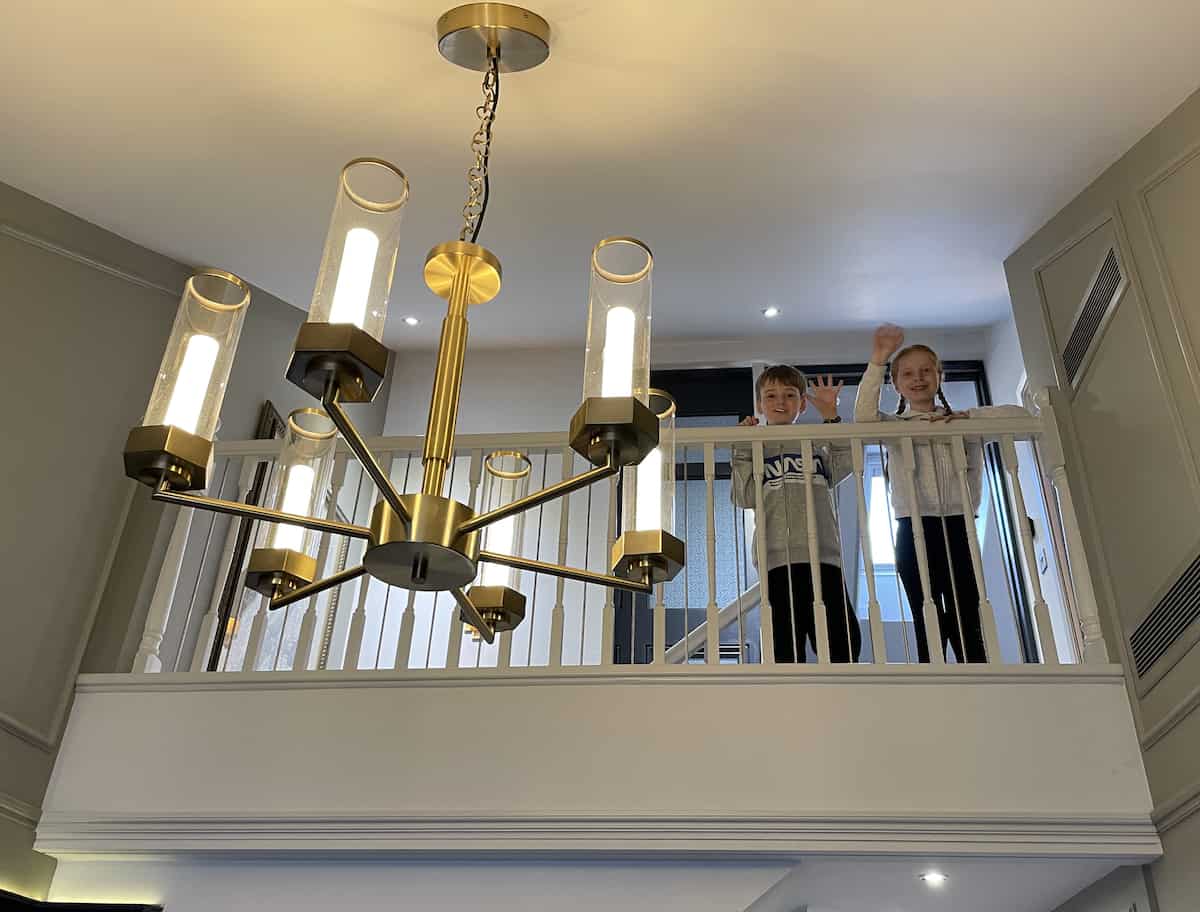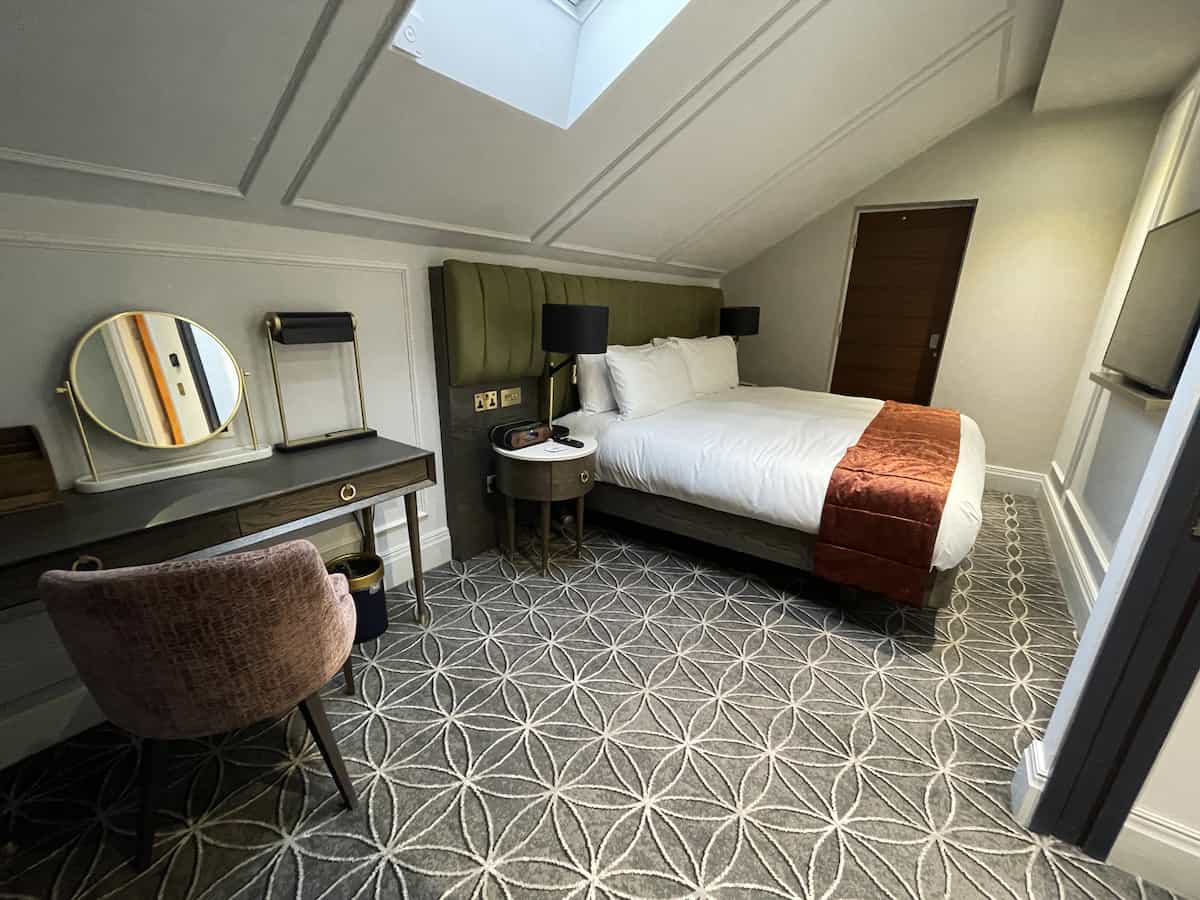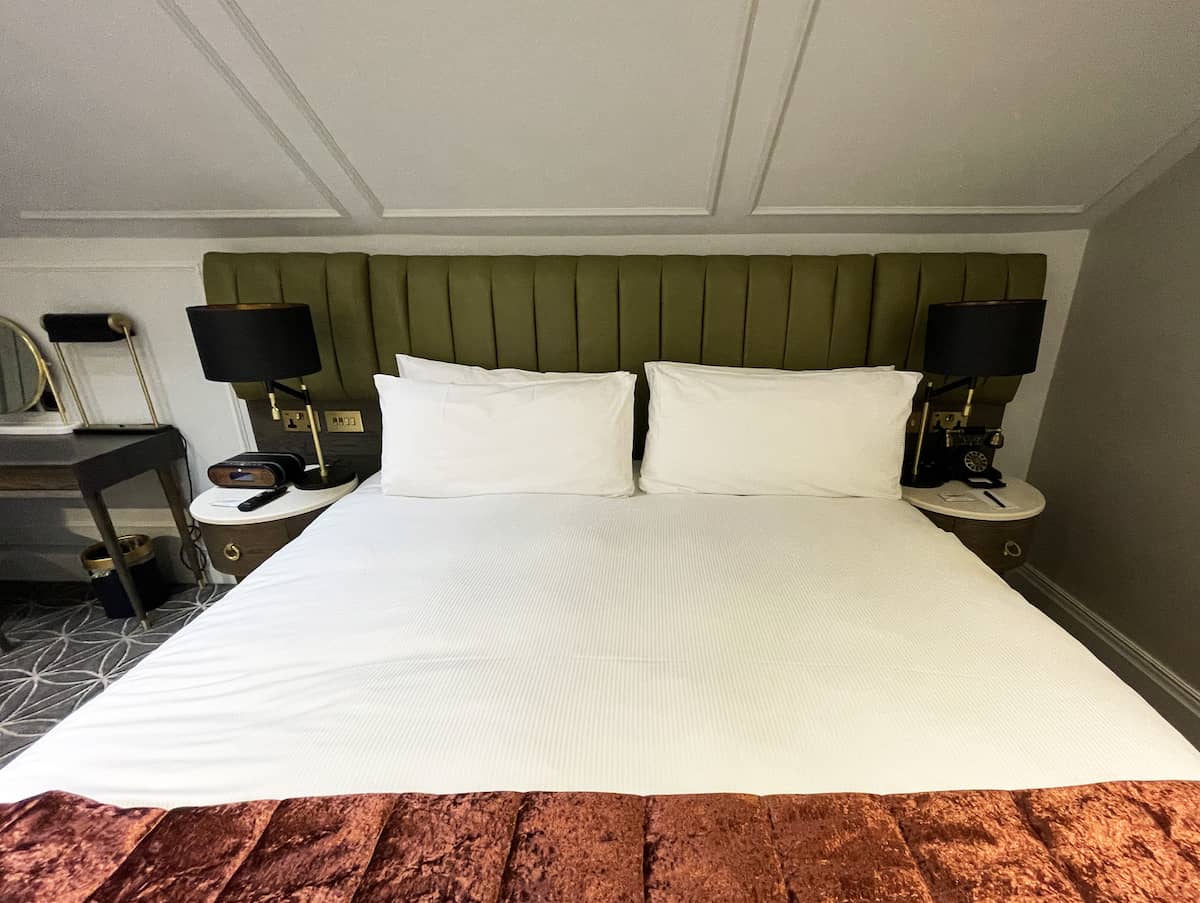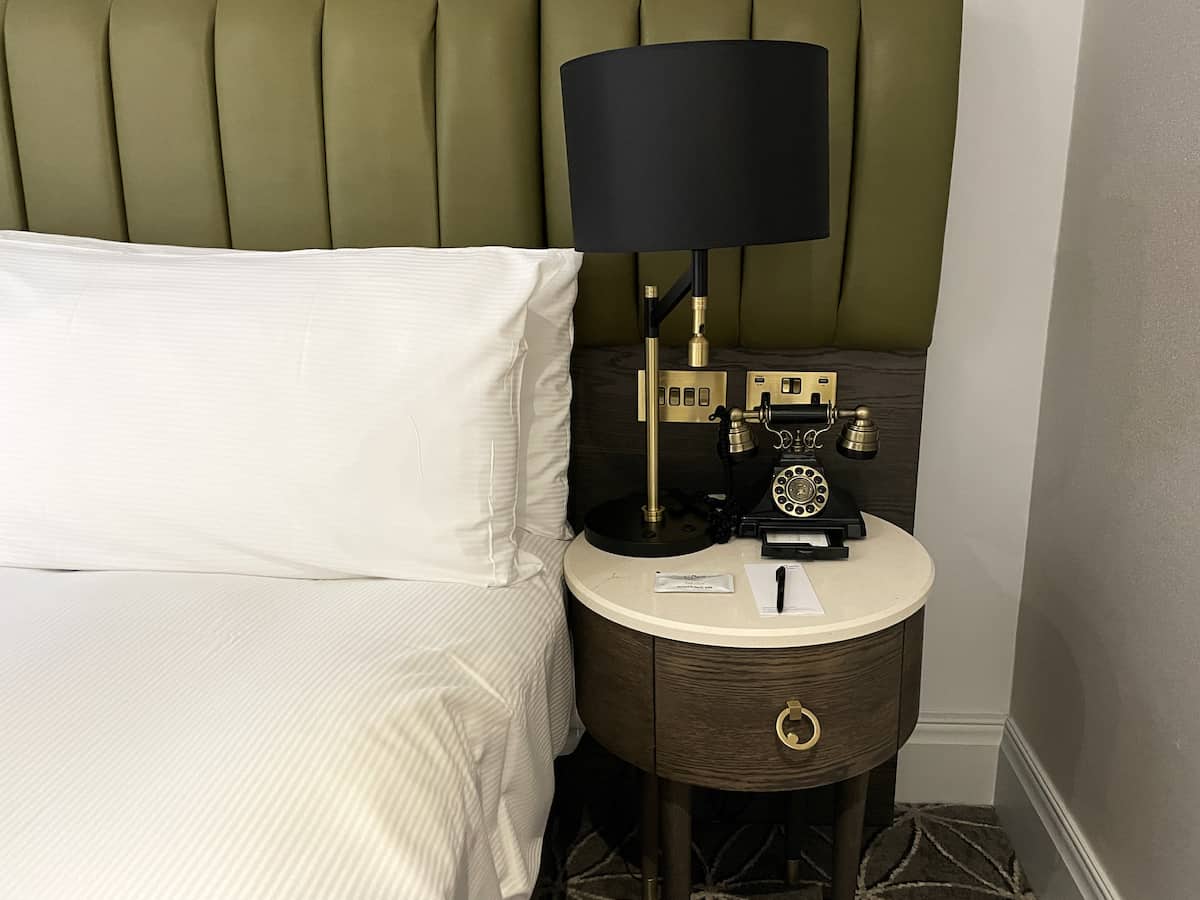 There was also a bathroom upstairs that was a great size and had everything we needed but it didn't feel quite as luxurious as the rest of the duplex room. A roll top bath wouldn't have felt out of place! There were so many fluffy towels, complimentary robes and an amazing range of complimentary toiletries and supplies – even a dental kit and nail kit!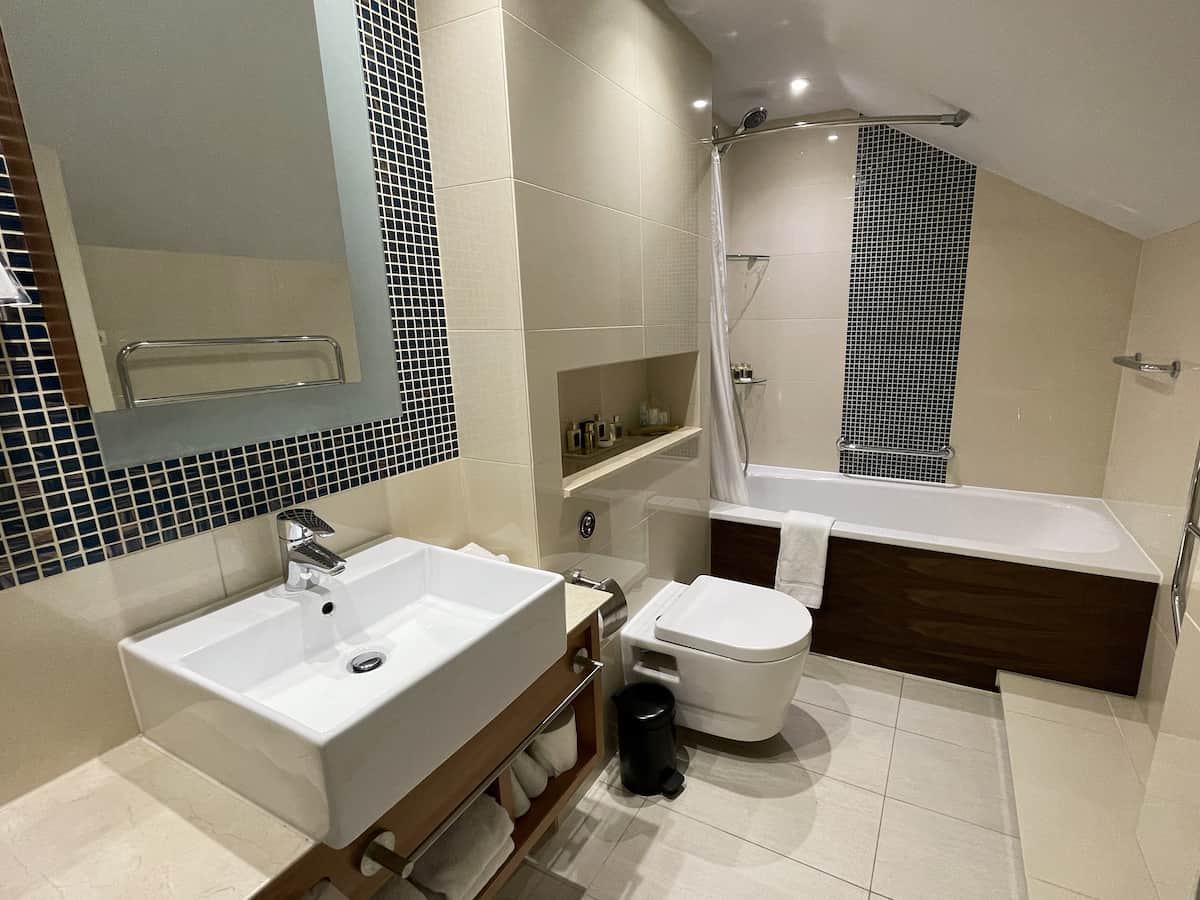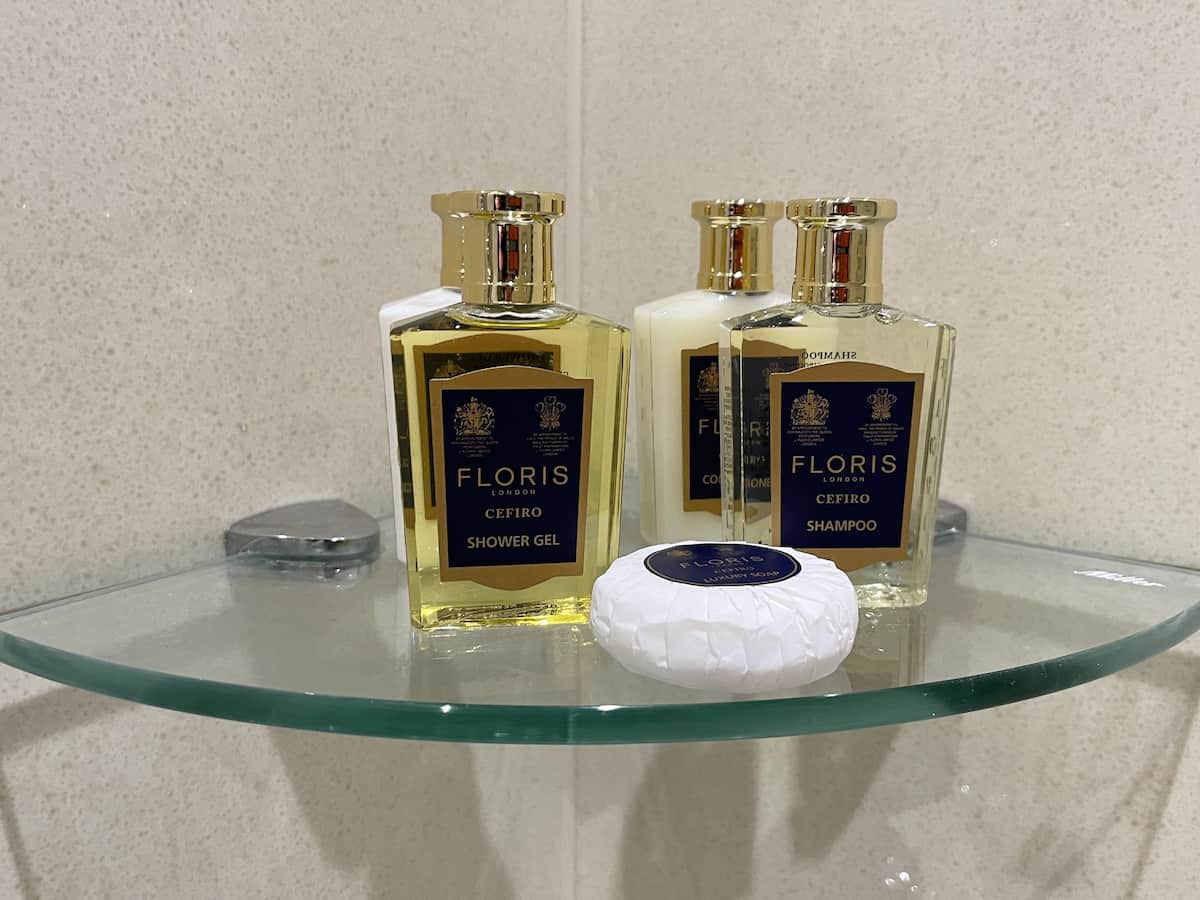 After getting to know the room and unpacking, we headed off for a day exploring South Kensington. We walked to Hyde Park and looked at statues, spotted wildlife and enjoyed our time in the great outdoors. It's such a lovely place to spend time.
We also had tickets booked to the Science Museum which is somewhere the children always love. The space areas are always a favourite and this time we also went in the IMAX cinema and saw Antarctica 3D – such a fantastic movie with a real emphasis on climate change and the positive role the oceans play in helping the environment.
After this, the children were exhausted and so we went back to the hotel, passing the Natural History Museum and V&A Museum on the way. The hotel couldn't be a better place to stay if you're planning a trip to the museums at any point and it's so close to the Royal Albert Hall too.
Back at the hotel, the children jumped straight in the bath before putting on their robes and relaxing in front of the TV. Our room was the perfect place to unwind and had so much space for a family break away.
We had dinner booked in the hotel bar, ESQ Bar, at 6pm. There was only a limited menu available, and we were told the hotel doesn't have a children's menu but I've since clarified this with the hotel who have said there is a children's menu but the staff during our stay weren't aware of this. The Little Explorers Package comes with £50 credit to use on food and drinks throughout your stay at the hotel.
The hotel does have a main restaurant W/A which is open throughout the day until 5pm but after that the bar is the only option for dining. There's also Botanica which serves delicious Afternoon Tea throughout the day with a children's afternoon tea menu too.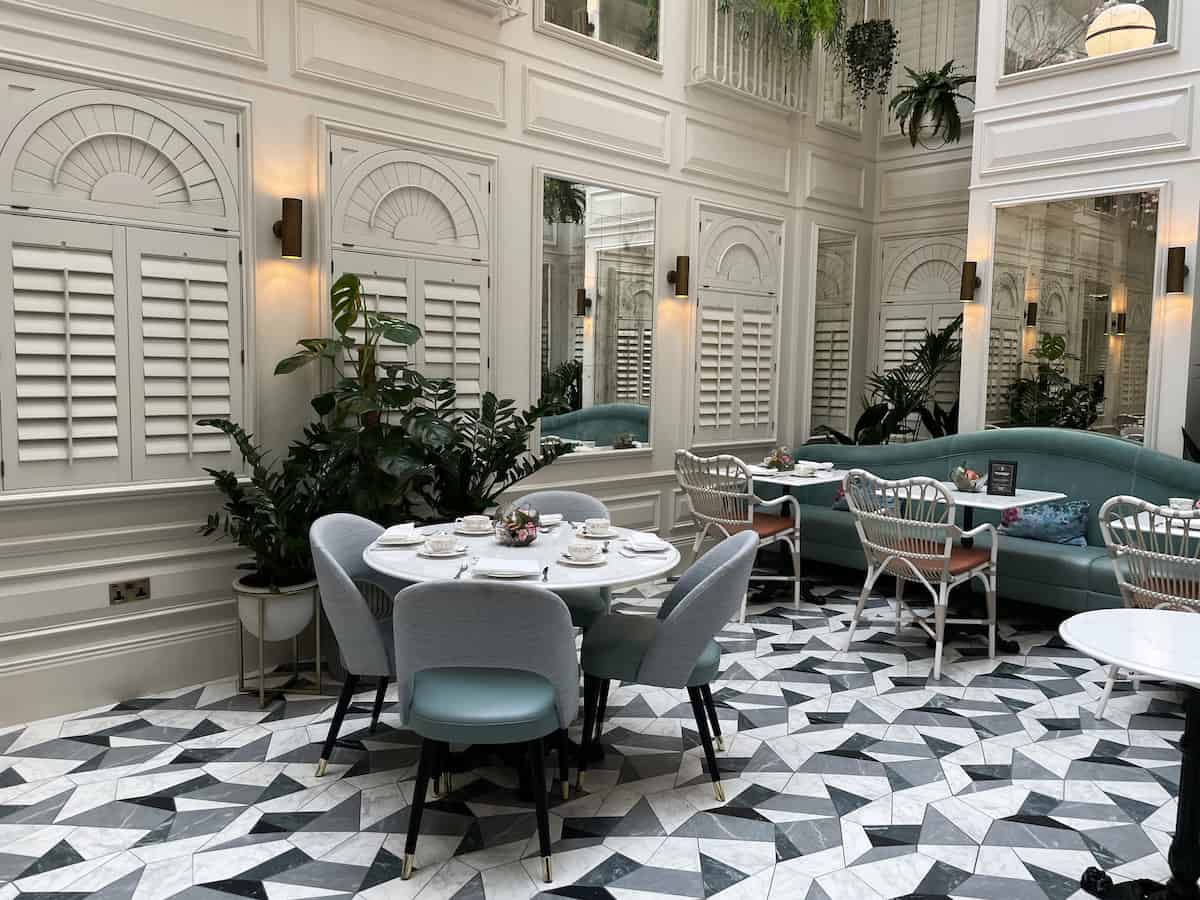 We ended up having squid ink fish and chips – with the children having extra french fries with it too. It's good to note that children under 5 eat free when accompanied by paying adults.
As part of the Little Explorers Package the children had been given two vouchers each to redeem for ice cream sundaes, popcorn, or hot chocolate. So after dinner we went back to our room and had sweet treats brought up. The children watched a movie and it was a great end to the day.
I don't think I have ever slept so well at a hotel. The beds were just the right firmness, the bedding was amazingly comfortable and the blinds and curtains worked so well. The children slept until gone 8am, which hasn't happened in ages, and I was asleep almost the minute my head hit the pillow!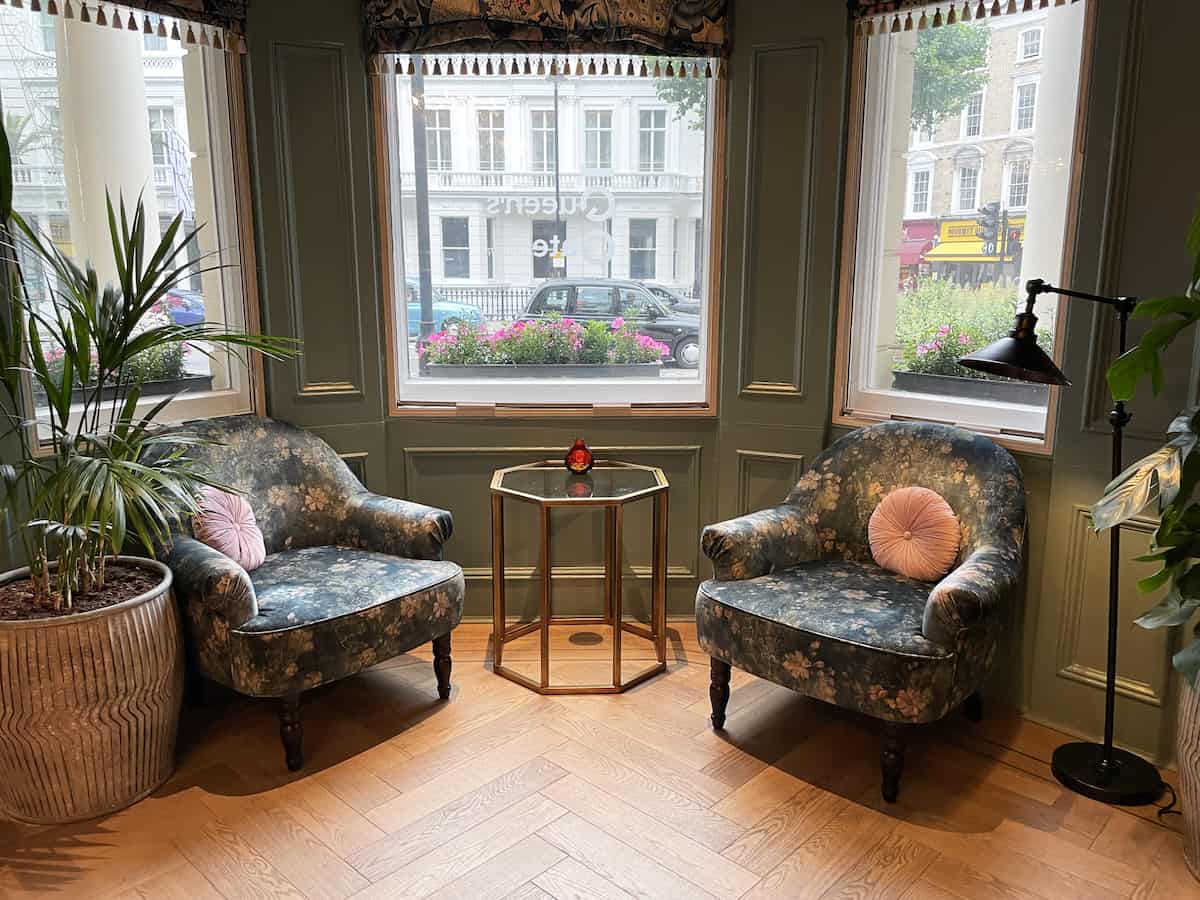 In the morning we had breakfast in the W/A restaurant which was fantastic. It was a buffet of everything from cakes and pastries to ham and cheese, through to fruit, yogurts, cereal and all the hot options you'd expect.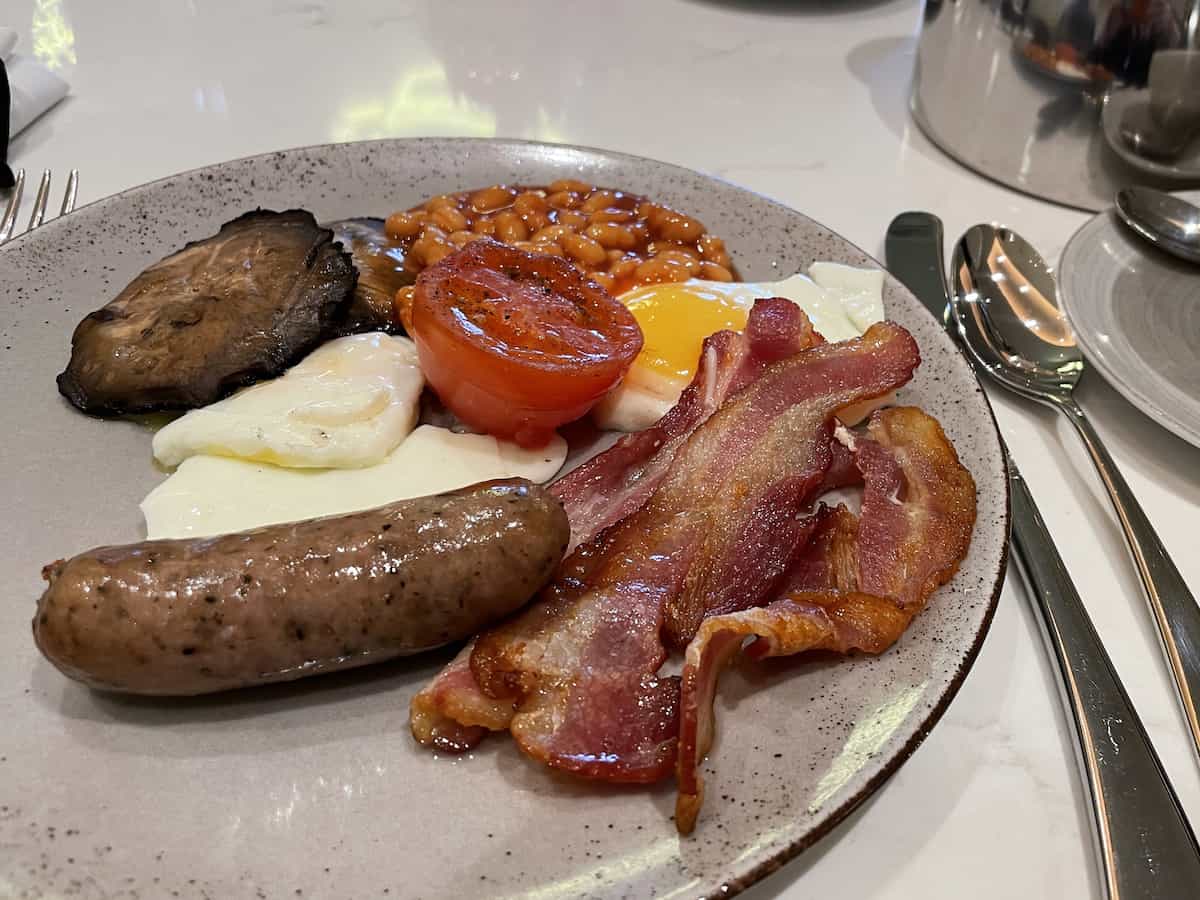 Tea, coffee and toast were brought to our table and the children absolutely loved it. It was such a wonderful breakfast spread and really set us up for the day.
With the 100 Queen's Gate Hotel London Little Explorer Package, checkout is extended until 4pm, guaranteed, to give you the whole day to explore London without worrying about packing and checking out. This is such a luxury and means you can really go at your pace as a family.
The package has so many other extras too – unlimited access to online games and children's magazines, a map to guide you on your adventure around South Kensington and even Chromecast TVs to stream Netflix, Amazon Prime and more, from your own devices to 49 inch flat-screen TVs in the rooms. The hotel have included as much as possible to make sure the whole family have a fantastic stay.
We really enjoyed our break at 100 Queen's Gate and found it to be a great place to stay as a family for a weekend in London. You can find out more about the hotel over on their website along with the Little Explorers package. For reference, their address is: 100 Queen's Gate, South Kensington, London SW7 5AG.