Disclosure: We were sent the featured products for the purpose of this post however all opinions are my own.
This post contains affiliate links and I may receive commission if you visit a link and buy something. Purchasing via an affiliate link doesn't cost you any extra, and I only recommend products and services I trust.
I love trying out new kitchen gadgets and small kitchen appliances and Aldi sent us their electric Omelette Maker to review. I never even knew that omelette makers existed so I was looking forward to seeing how it worked and whether it would fill a gap in our kitchen gadget lives.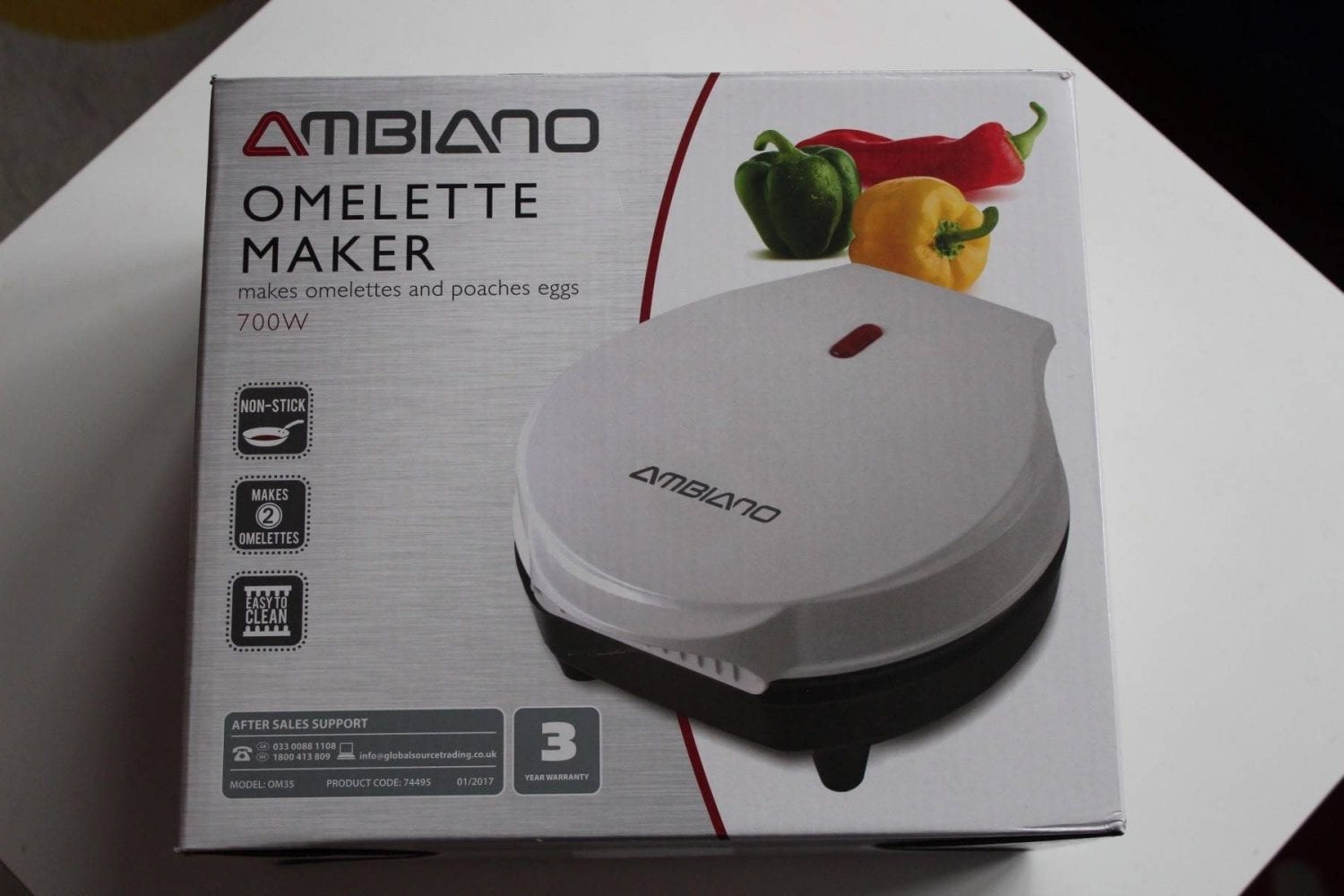 How easy is the Aldi Omelette Maker to use?
The Aldi Ambiano Omelette Maker is incredibly easy to use. It comes with the Ambiano omelette maker manual which couldn't be simpler to understand. If you've lost yours, you can find a copy online here. You literally brush it with oil, plug it in and wait for it to heat up. Then you fill it with your favourite omelette mixture.
It comes with a handful of recipes to get you started and I've written a post of our favourite omelette maker recipes too. You can use the basis is two eggs for each omelette you make – four eggs to fill the omelette cooker. Then just include whatever ingredients you want to add – ours often include plenty of cheese!
The omelet maker takes just a couple of minutes to heat up. It has a light indicator on the top to let you know when it's ready. Once the mixture is inside it takes roughly ten minutes for the omelettes to be cooked. As long as you oil the machine first the omelettes slide out without any problems once cooked. They look beautifully golden brown too.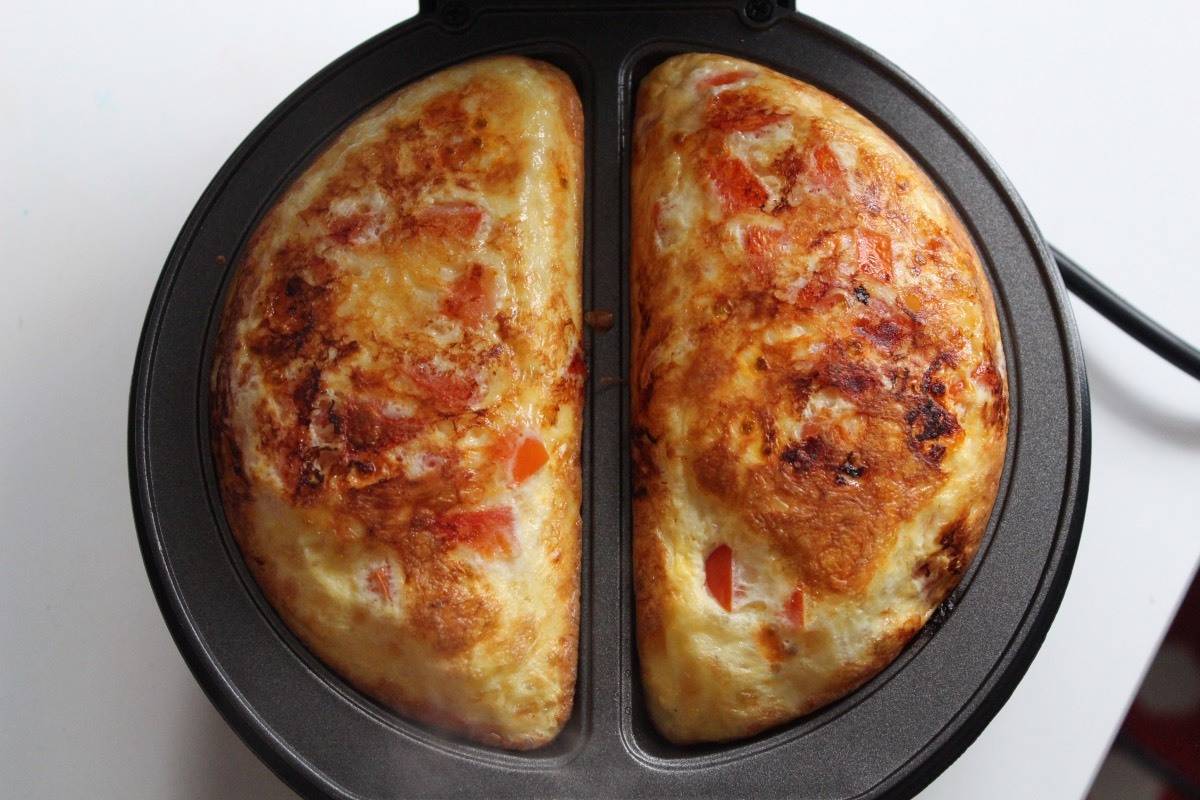 Why should you get an Aldi Ambiano Omelette Maker?
This is a great way of making healthy lunches. You can make lunch tailored to anyone's diet or appetite and you can make one or two omelettes at a time. You can use low fat cooking spray instead of oil and can make vegetarian or meat filled omelettes.
It really is a handy, simple to use machine that can revolutionise your lunch times. You can make any omelette maker recipes in it.
This cheap omelette maker can also be used to poach eggs but we haven't used this facility. We just love the omelette option too much! I love that I can make my lunch in less than 15 minutes. Plus, I have ten minutes to potter around whilst it's cooking, giving me a beautifully cooked omelette every time.
Are there any negatives of the Omelette Maker Aldi version?
The only downside to the omelette maker is that it is wipe clean only. You cannot take the non stick cooking plates off to clean them. However, we've been using a damp cloth to clean it. Because the non-stick plates work so well, and we oil the plates each time we use it, it has been quite easy to clean.
Before Aldi introduced me to the Ambiano Omelette Maker I didn't know it was even a thing. But, I love omelettes and just don't eat them enough. They have now turned into my go-to quick and nutritious food option for lunch.
I cannot wait to try out more flavour combinations – and even add a side salad too! The omelettes made with this maker are so much nicer than when we've used a microwave omelette maker in the past. They are so much firmer around the edges than a microwave omelette. It's just like having an omelette from a frying pan!
I can't say that the ambiano omelette maker is the best omelette maker as it's the only one we've tried. But as far as an omelette machine is concerned we couldn't be happier. It's well worth investing in and it's perfect for us. I hope you've found this omelette maker review useful.
The Aldi Ambiano Omelette Maker has an RRP of £12.99 and if you're looking for the omelette maker instructions or user manual you can find them here. I've also written about the Aldi Ambiano Nutrient Blender and the Ambiano Churro Maker too.