*This is a paid post
Earlier this week I was invited to the Natural Baby Shower store in Bagshot, Surrey to learn more about the brand and experience the shop for myself. It's somewhere I hadn't heard of previously and I was interested to see what the store had to offer.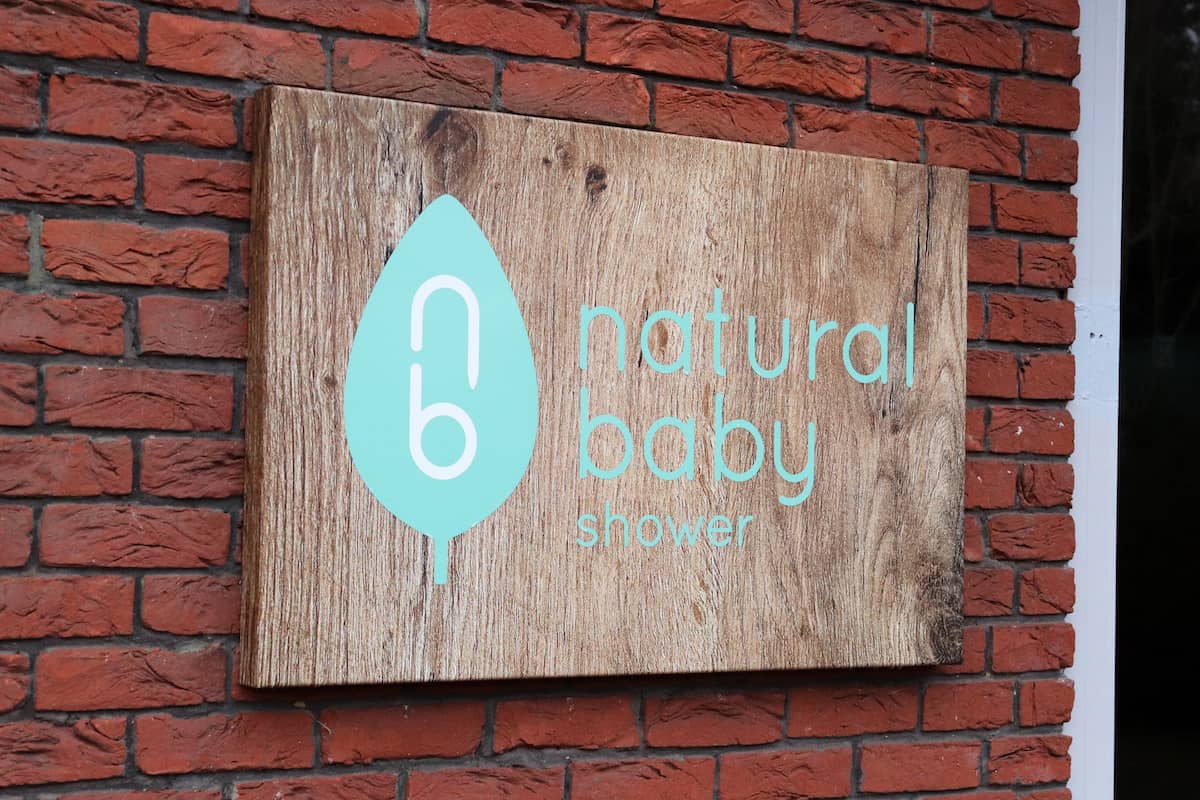 Who are Natural Baby Shower?
Natural Baby Shower is home to beautiful eco-friendly products that have all been carefully handpicked for parents and babies. They started from a wish to provide natural and sustainable baby products that were the very best for parent, baby and the planet, all under one roof.
Over 15 years, Natural Baby Shower have grown to be an award-winning, trusted independent retailer with a team of over 75 employees at their Bracknell headquarters and are home to over 125 baby brands.
What is the Natural Baby Shower store?
An extension of the Natural Baby Shower online shopping experience, the Natural Baby Shower store opened on the Surrey/Berkshire border in 2015 and has since been a one stop shop for expectant parents and new mums and dads.
The store is tucked away in Bagshot. It's not somewhere many would stumble upon – you have to make a dedicated trip, but it's well worth visiting if you're having a baby any time soon.
Inside the Natural Baby Shower store
With plenty of parking outside, and in a cute, church-like building, the Natural Baby Shower store is lovely and welcoming from the minute you step inside. Friendly staff are there to greet you and you immediately find yourself in pushchair heaven!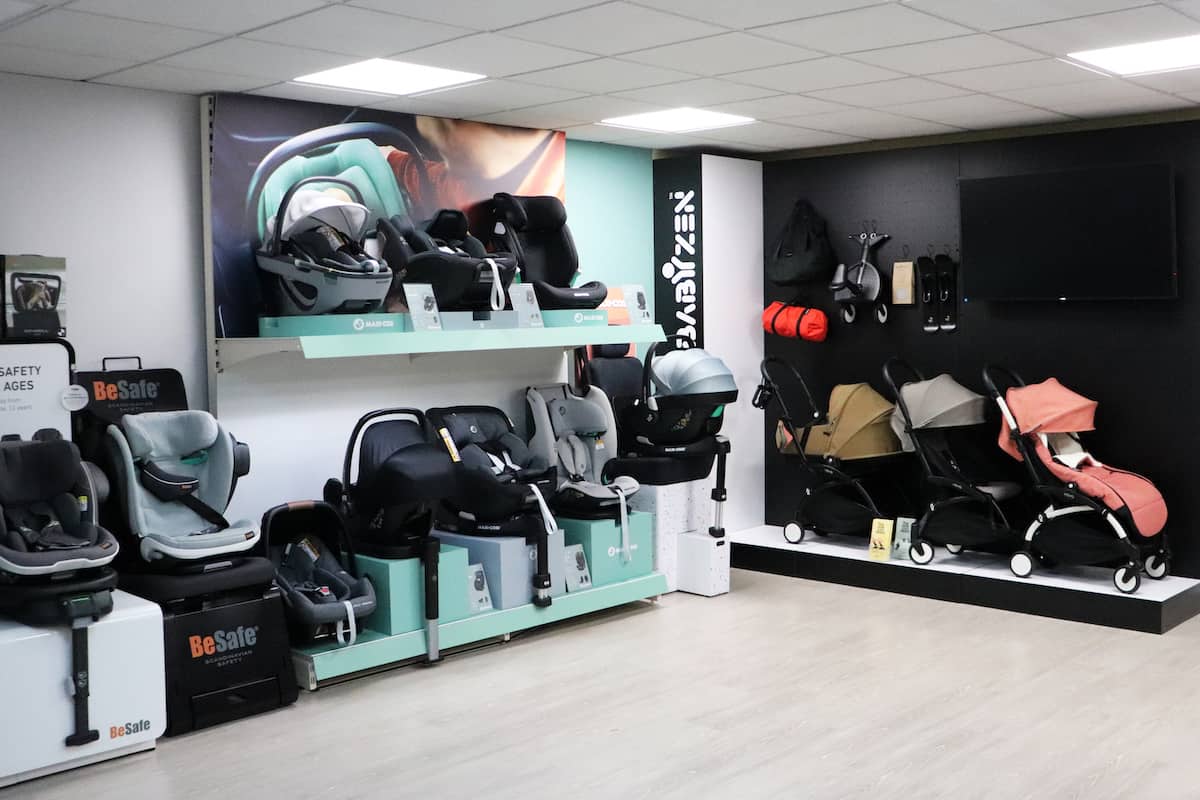 The ground floor of the Natural Baby Store is pretty much a pushchair and travel system paradise. Whether you want a pushchair, a full travel system, a new car seat or an accessory to go with a travel system you already have, Natural Baby Shower will have something for you.
Natural Baby Shower only stock quality, well known baby brands like Babyzen, Bugaboo, Joolz and Silver Cross. They showcase products in different colours and styles and everything is there to be touched, played with and experienced, so you can find the perfect pushchair for you and your growing family.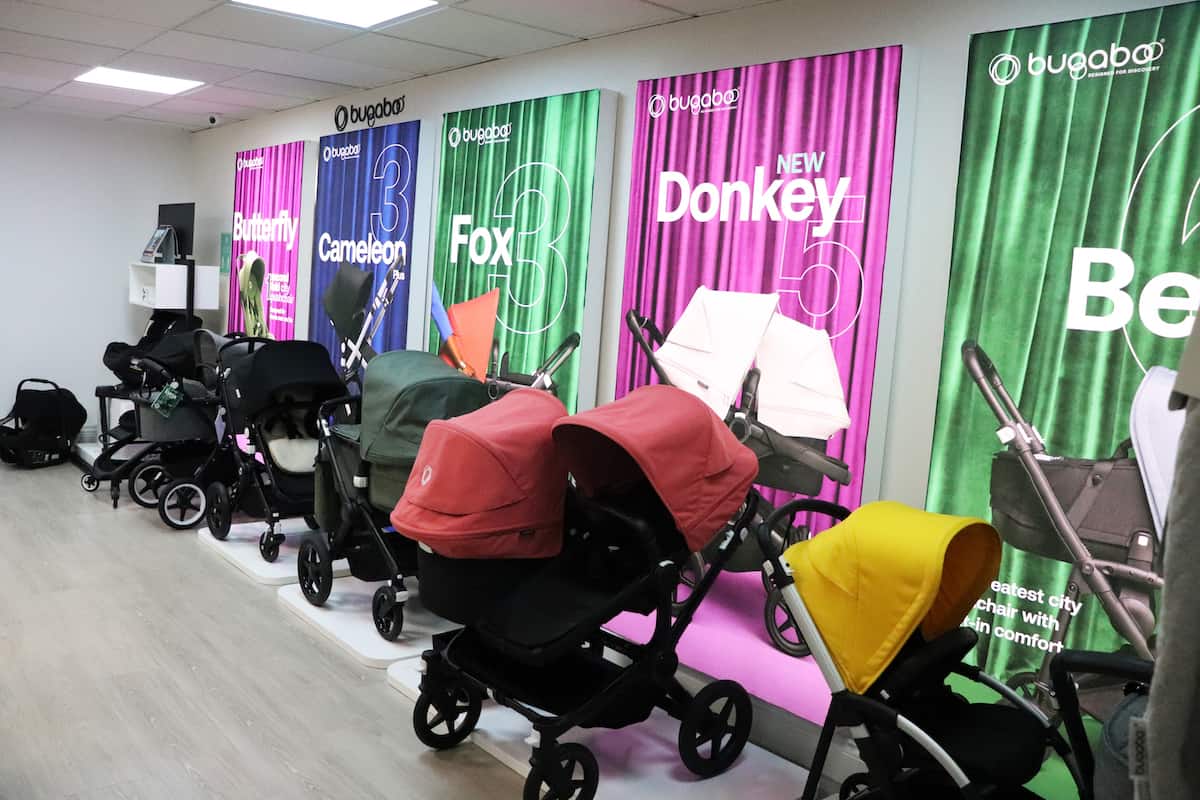 The Natural Baby Shower Nursery Specialists are on hand to help at every step of the way too. They can build a travel system for you once you've bought it, make sure pushchairs will fit in your car and fit a car seat for you. They're fully trained and there for anything you need, at no extra cost.
The Nursery Specialists are there to help you as much as possible and the service they give is absolutely first class. Plus, you can just tell they love their job. They want nothing more than new parents to be happy with the choices they've made for their new arrival.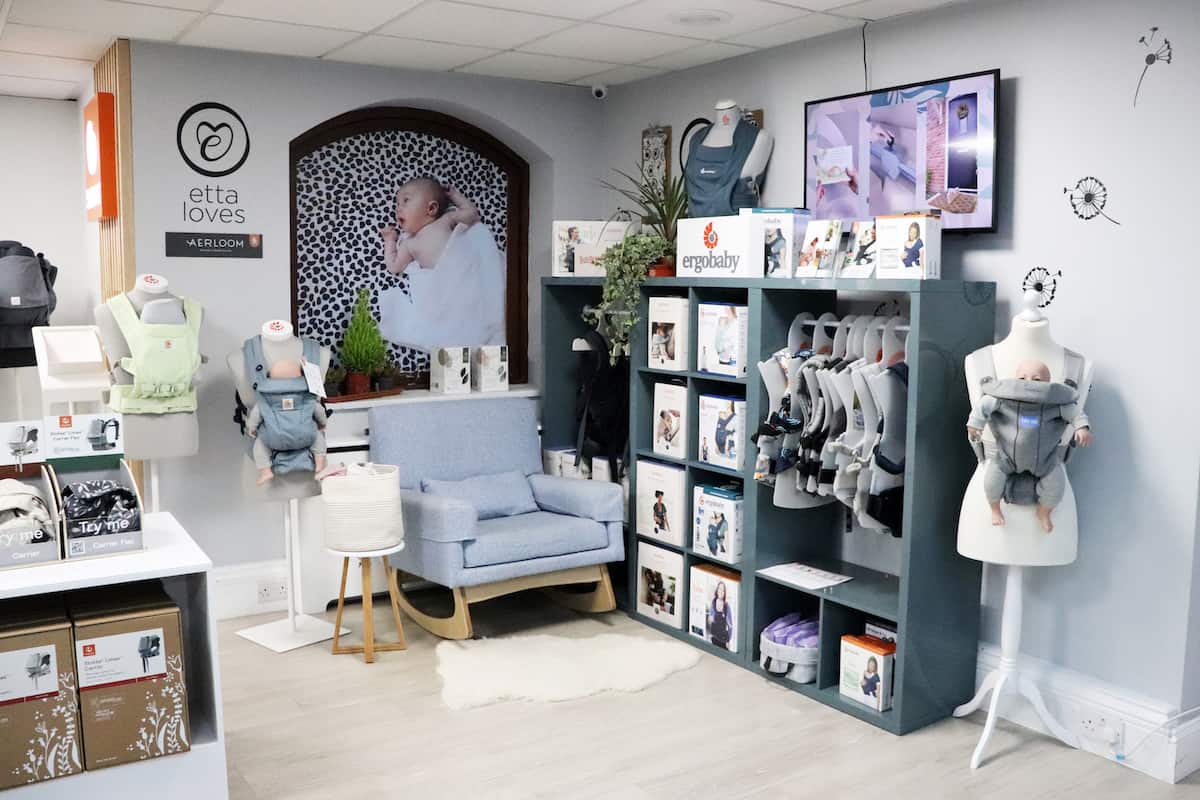 Upstairs in Natural Baby Shower is the nursery department that is full of changing tables, comfy chairs, wardrobes, cots and so many other little homely touches that make baby's room complete.
The whole area is bright and airy thanks to the big windows and white ceilings, making a really wonderful shopping experience. It's so easy to imagine your baby in the cot or crib, or rolling around on the rug on the floor. Visiting Natural Baby Shower is so much better than simply online shopping. But, between their physical store and online offering, Natural Baby Shower cover all the bases.
The Natural Baby Shower Consultation Room
A great thing about Natural Baby Shower is the ability to book an in-depth appointment with a nursery specialists in their consultation room. Cosy and private, with the sound of birdsong in the background, it's a lovely place to talk about what you're looking for, your likes and dislikes and your vision for your baby's nursery or travel options.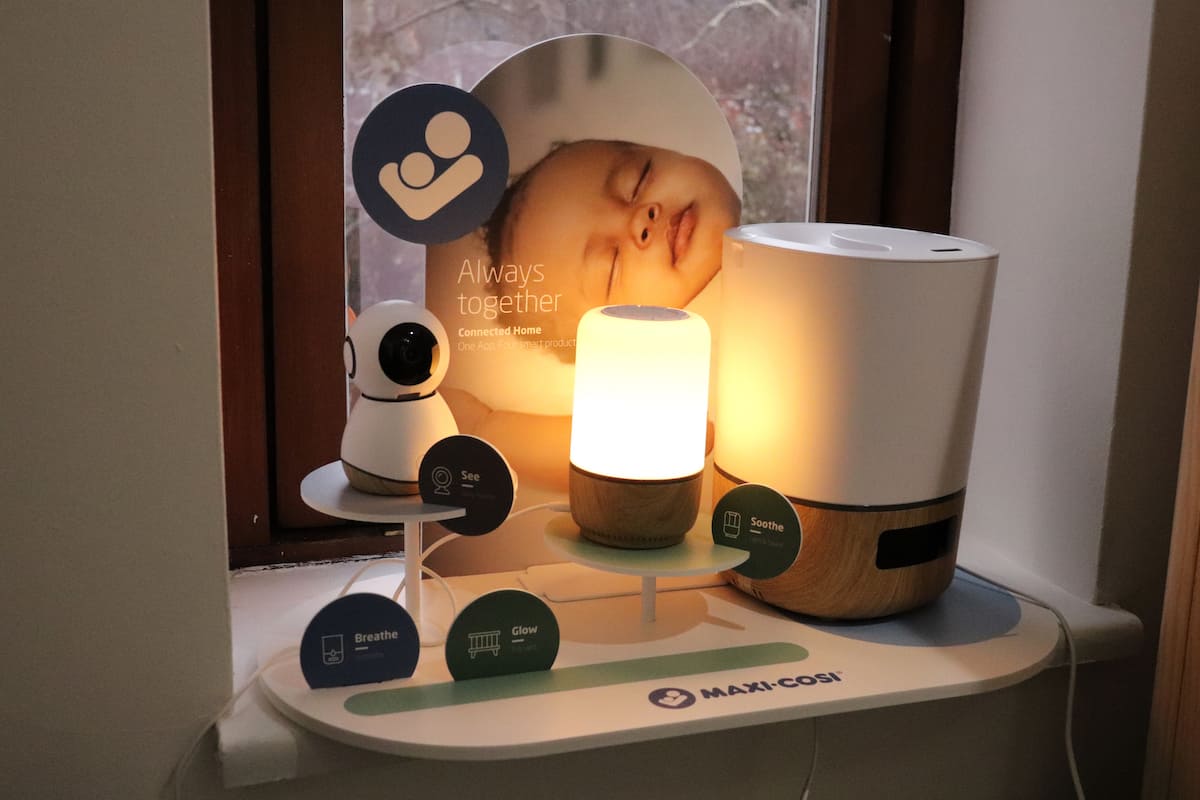 Whether you are visiting Natural Baby Shower for a big purchase, simply for inspiration or for a high chair, change mat or cot mobile, you really can't go wrong. You'll no doubt leave with things that you weren't even looking for!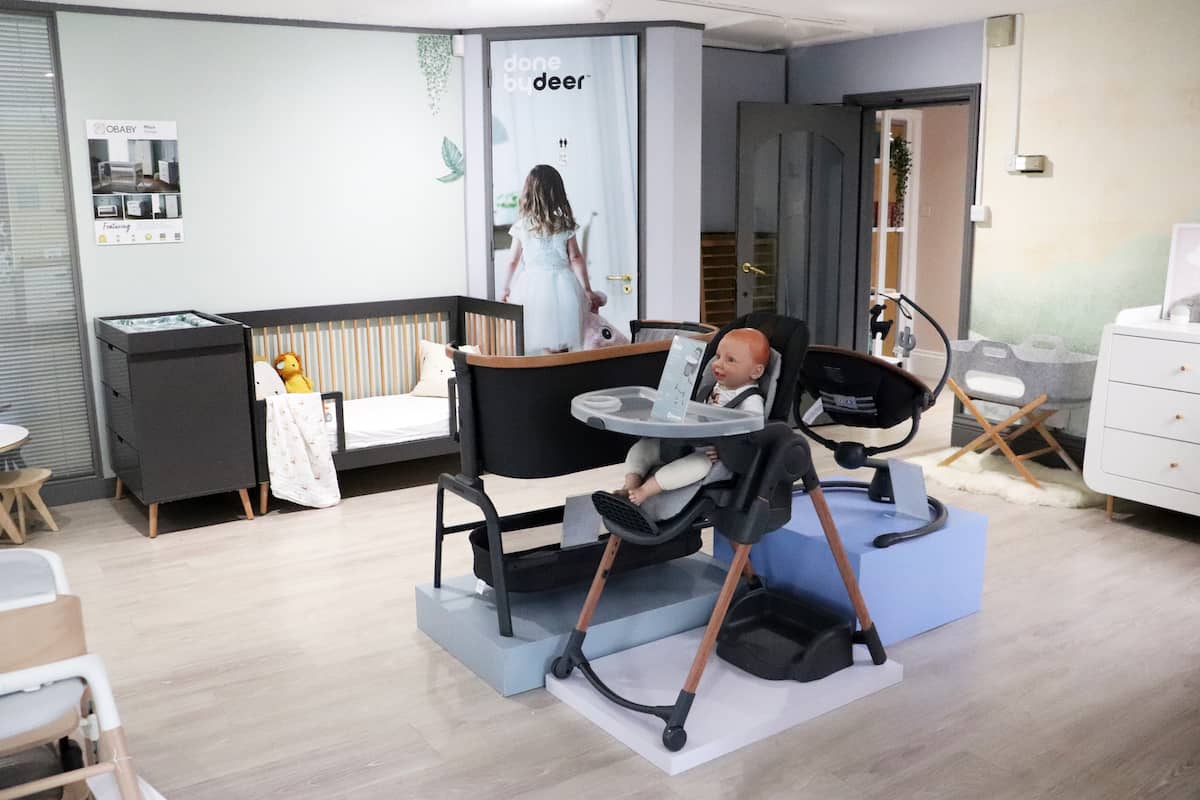 Natural Baby Shower also have a fantastic room of smaller items which is a real treasure trove to explore. From toys and books to sleeping bags, clothing and blankets. There's something for every style and so many beautiful things that would make lovely gifts.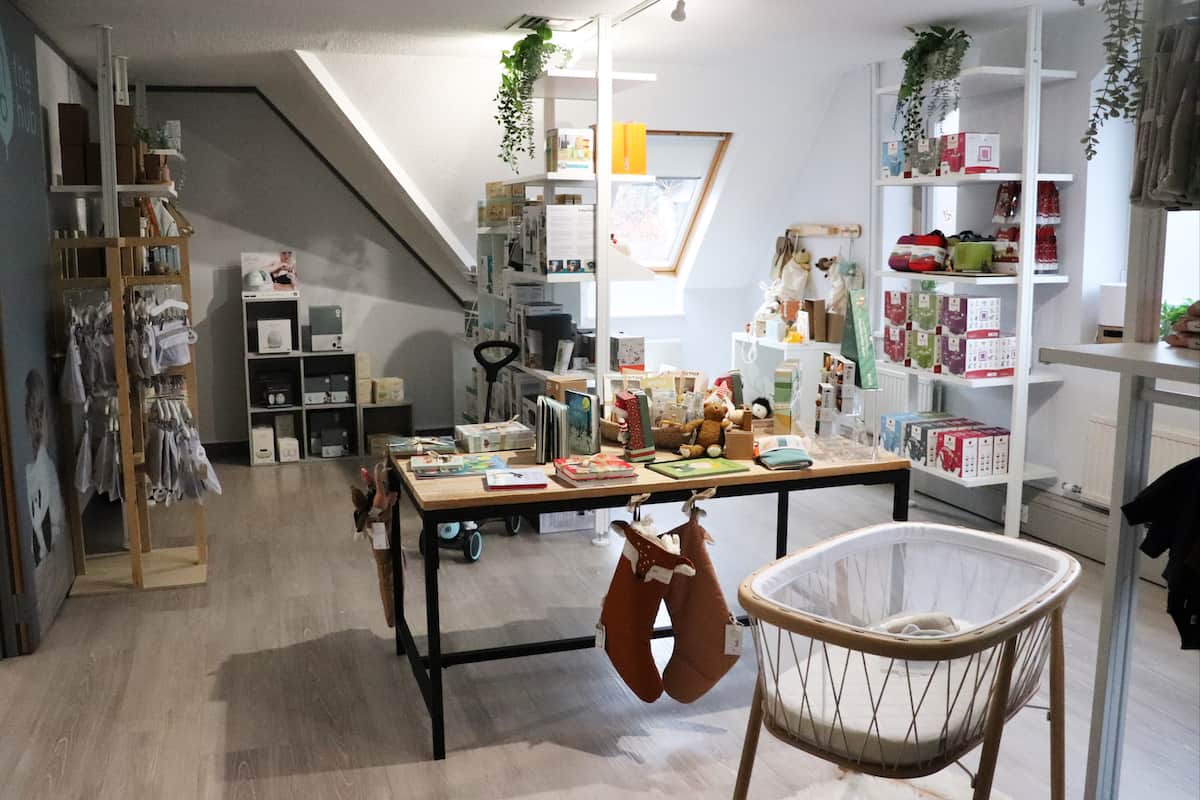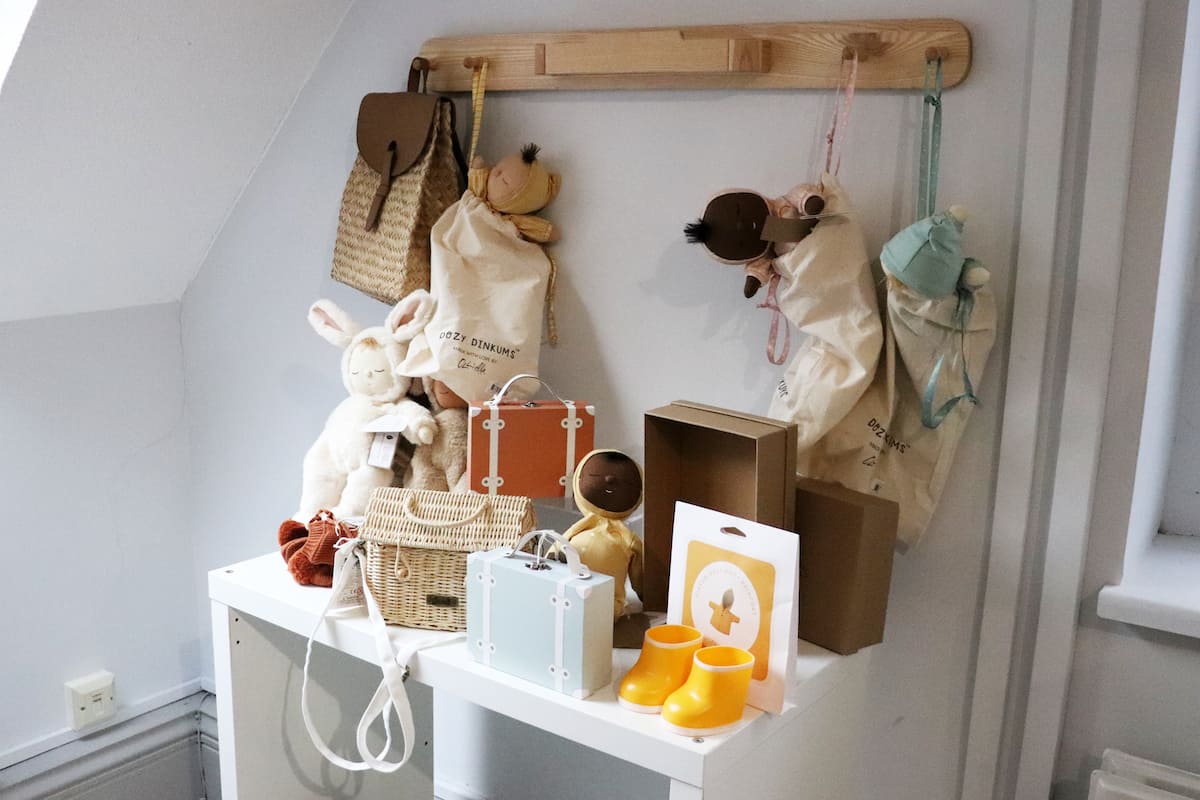 You can tell that a lot of time has gone into picking products to sell in Natural Baby Shower that are practical, beautiful, environmentally friendly and long lasting. Everything is the best that you can get for baby – from safe sleep to safe travel products and everything in between.
Natural Baby Shower may be my favourite new discovery and it's somewhere I'll be shouting about to pregnant friends and family going forward. Whether you want to road test a few pushchairs before buying one, have a browse just to see what's available or want to treat someone to a lovely new baby gift. It's well worth a visit.
Natural Baby Shower pride themselves on offering a unique, stress free shopping experience and I think they've done that perfectly. It's a really lovely place to shop and somewhere I wish had been around when LP and Little Man were babies!
You can find out more about Natural Baby Shower over on their website and for reference, the store address is: Windlebrook House, 55 Guildford Road, Bagshot, Surrey GU19 5NG