I'm always saying it but National Trust membership has really been the best investment for our family. There is always somewhere new to visit, an outdoors adventure to be had and no two days are ever the same as each National Trust location looks so different as the seasons change.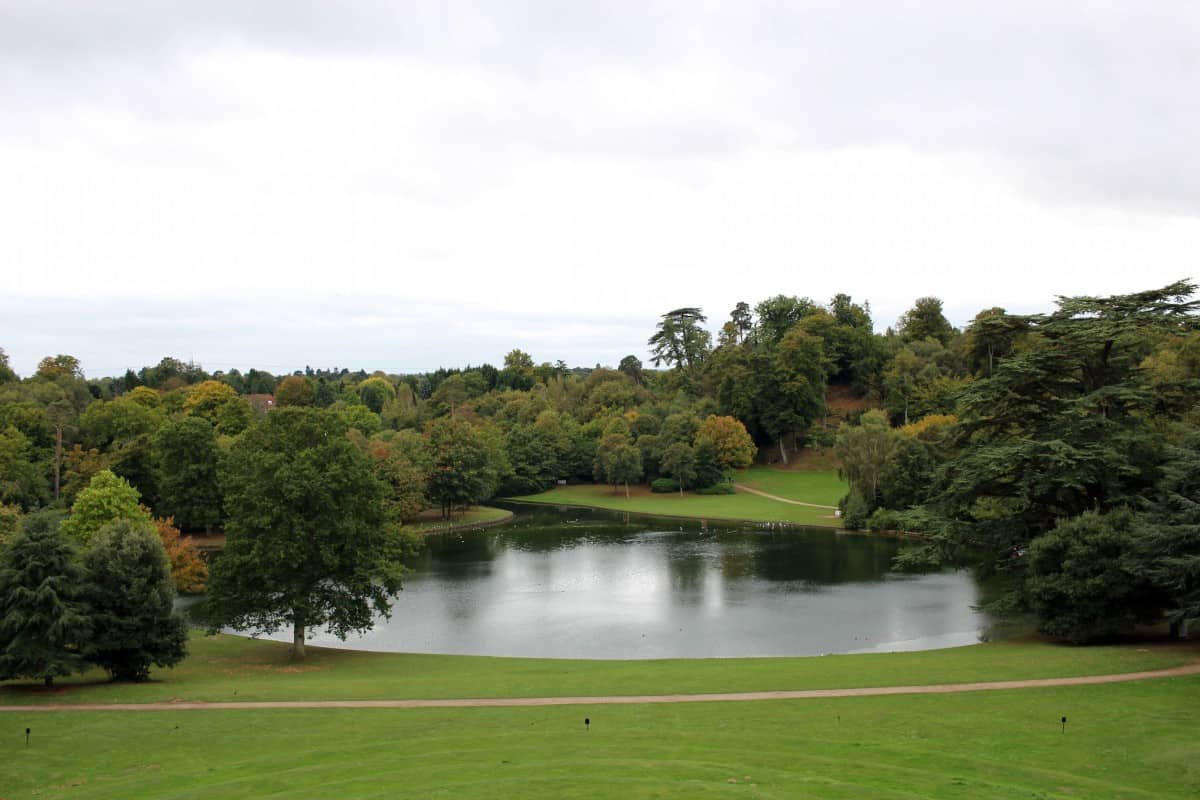 Our latest day out was to Claremont Landscape Gardens in Surrey. It's not really that far from us and although so close to the motorway, once inside you would think you were in really rural England. It's now one of our favourite places to visit in Surrey.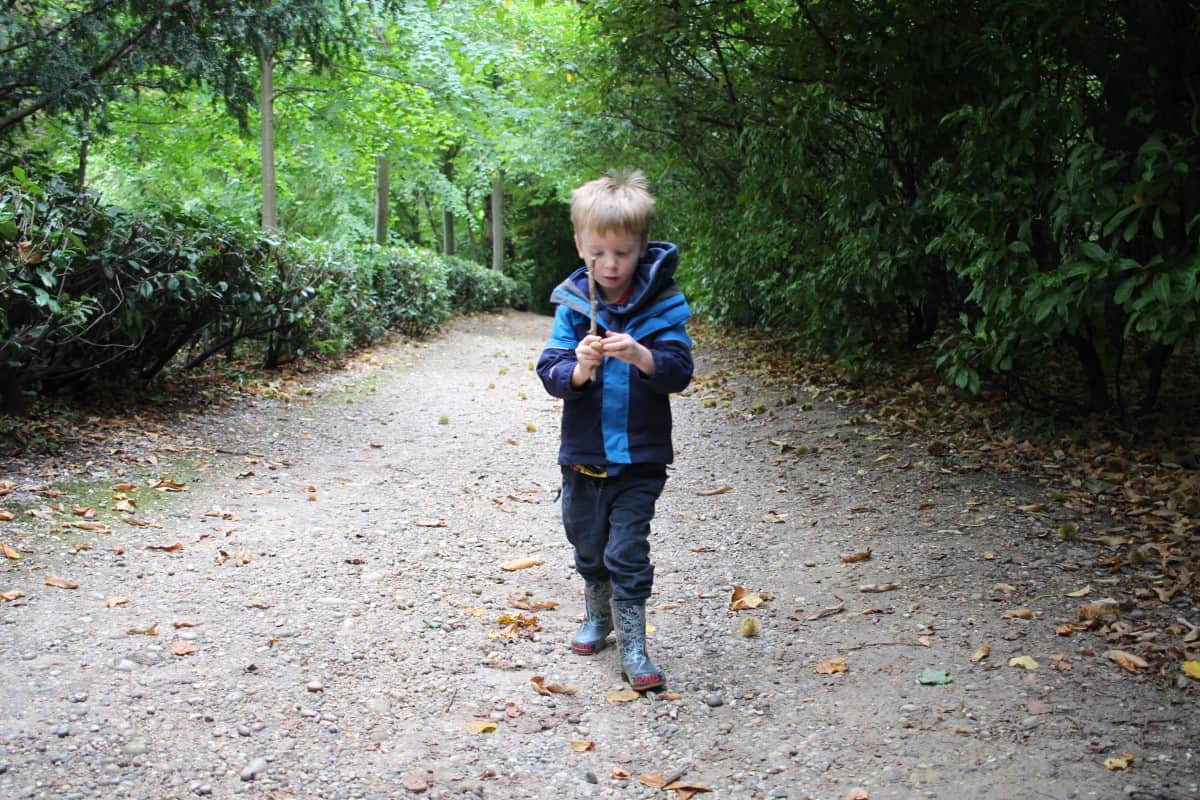 Claremont Landscape Gardens is beautiful and on our visit I don't think we even saw half of it. The gardens are situated around a lake with plenty of paths to follow and things to look at. Most of the walkways give you beautiful views of the lake and gardens from different angles so I'm sure whatever route you took it would give you new sights and a new experience.
There's a tower at one end of the gardens which is beautiful but only open at certain times – the children were happy seeing it from outside though. There was also a little cottage in the forest which had toys and things in, making a lovely pit stop.
Throughout Claremont Landscape Gardens there were benches to sit on and so many places to just relax and take it all in. The children loved having places to sit, rest their legs and just be, before heading on our way again.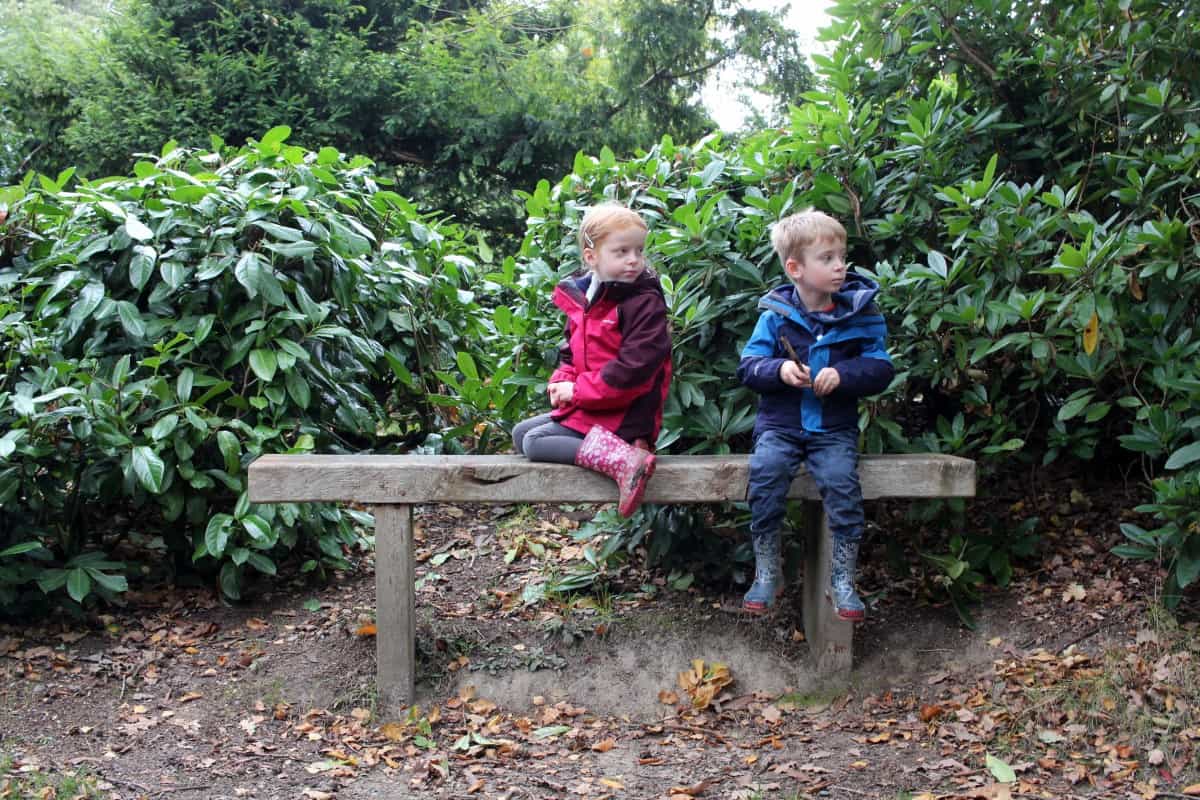 There were statues through the gardens of animals and even a mausoleum set above one of the nicest views of the lake and gardens. The children also loved the bowling alley – although they were disappointed there were no skittles or balls to actually play with it properly. Instead they ran up and down it happily!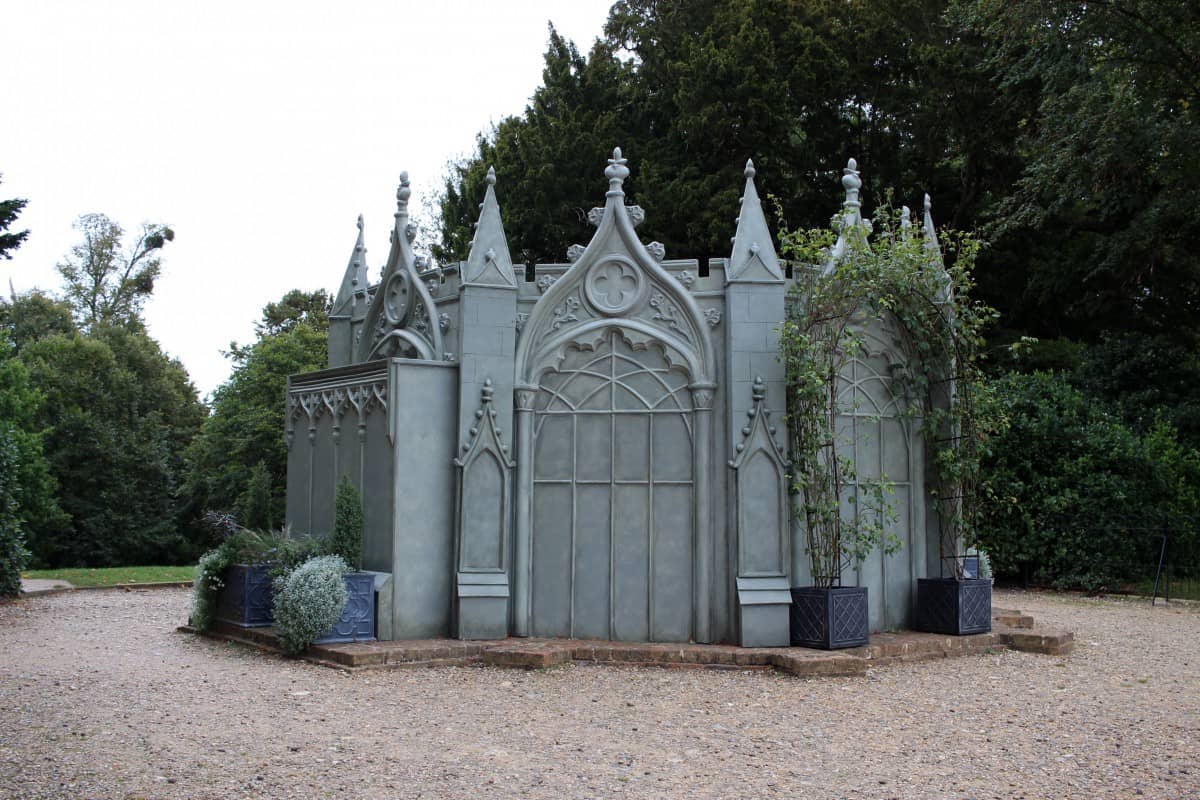 Claremont Landscape Gardens was a lovely day out and somewhere I know we'll spend time at in the future. It also had a lovely little cafe and was the perfect place to spend a couple of hours or a whole day – however much time you have.