As a child I spent a lot of time with my parents in parks as we didn't have much money to spend on days out. One park we went to often and that I have really fond memories of is Battersea Park and it was great to take the children there last weekend and visit for the first time since my own childhood. It's a great open space for a family day out in London.
Although Battersea Park has multiple car parks, on a Sunday there's a lot of parking available on the roads just outside the park which is completely free – a big bonus to going on a Sunday. We parked easily and made our way into the park, where we were met by a lovely big children's play park.
Battersea Park has a lot of adventure playgrounds and the first one we found was great as it had different zones for different age and ability levels meaning that there was a nice area or two for LP and Little Man to play safely.
They loved the playgrounds and would have happily stayed there all day but as we wanted to explore the park and had just a couple of hours available we cut short the playing to go in search of an ice cream. You can find more free kids play parks in London here.
On our walk through the park we walked across large expanses of grass and lovely tree covered paths. We then came to wonderful water features and fountains that the children loved and most of these water areas had people playing and swimming in them – lovely to see on what was such a beautiful hot day.
We carried on walking and found my favourite part of the park – the building with the golden buddhas on it. I remember climbing up onto the buddhas as a child, having photos taken with my parents and being able to go and see those statues and stand under them with my own children was wonderful and a highlight of the visit.
We then had a much needed ice cream and sat in the shade before heading back through the park and home. Battersea Park has so much to see and do and I just wish we lived closer. A really lovely day out.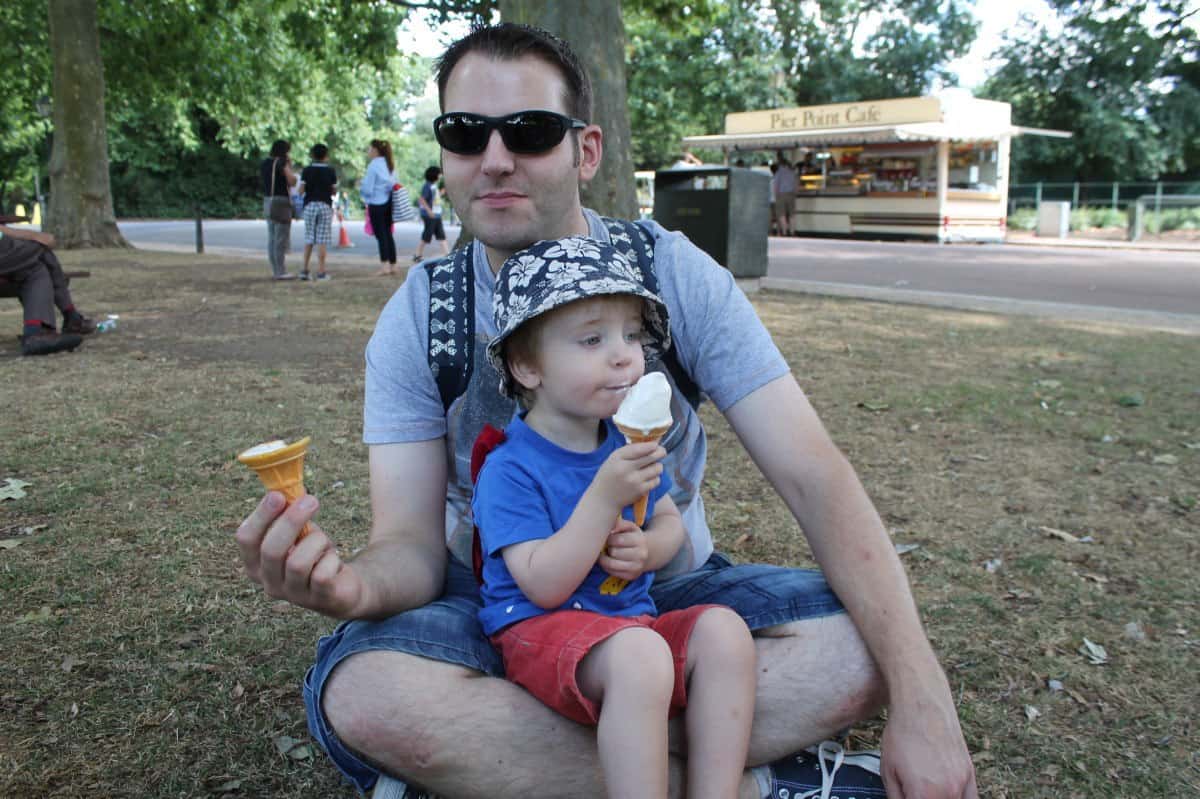 For reference, the Battersea Park address is: London SW11 4NJ and it's managed by Wandsworth Council. It's also home to the Battersea Park Children's Zoo and the Pump House Gallery.