Disclosure: We were invited on this day out for the purpose of this post however all opinions are my own.
During our break away in Stoke on Trent we spent a day at Trentham Monkey Forest. It's somewhere I'd heard so much about before our visit and whenever I mentioned that I was holidaying in Staffordshire, Trentham Monkey Forest was the first place anyone suggested we visit. I was really looking forward to the day out but had no idea what to expect.
We arrived at Trentham Monkey Forest and realised it was part of the Trentham Estate so there was much more than just the Monkey Forest in the same area. Next door is Trentham Gardens so you could visit both attractions in one day if you wanted to.
There was plenty of parking and as soon as we entered the Trentham Monkey Forest site we were met with a lovely play area and buildings around the edge that housed toilets, a cafe and shop. This area was almost a hub of the site and you could spend as much time as you wanted here before venturing into the Monkey Forest enclosure to see the monkeys.
The children spent a while playing and we watched a video about barbary macaques through the seasons which was really interesting before we headed into the monkey enclosure. At both ends of the enclosure there are air lock style doors where you open one, step inside and close the first door before opening the next door. However, a lot of people were opening both doors at once and I think signage could be better for people who aren't aware of the importance of this sort of enclosure entrance.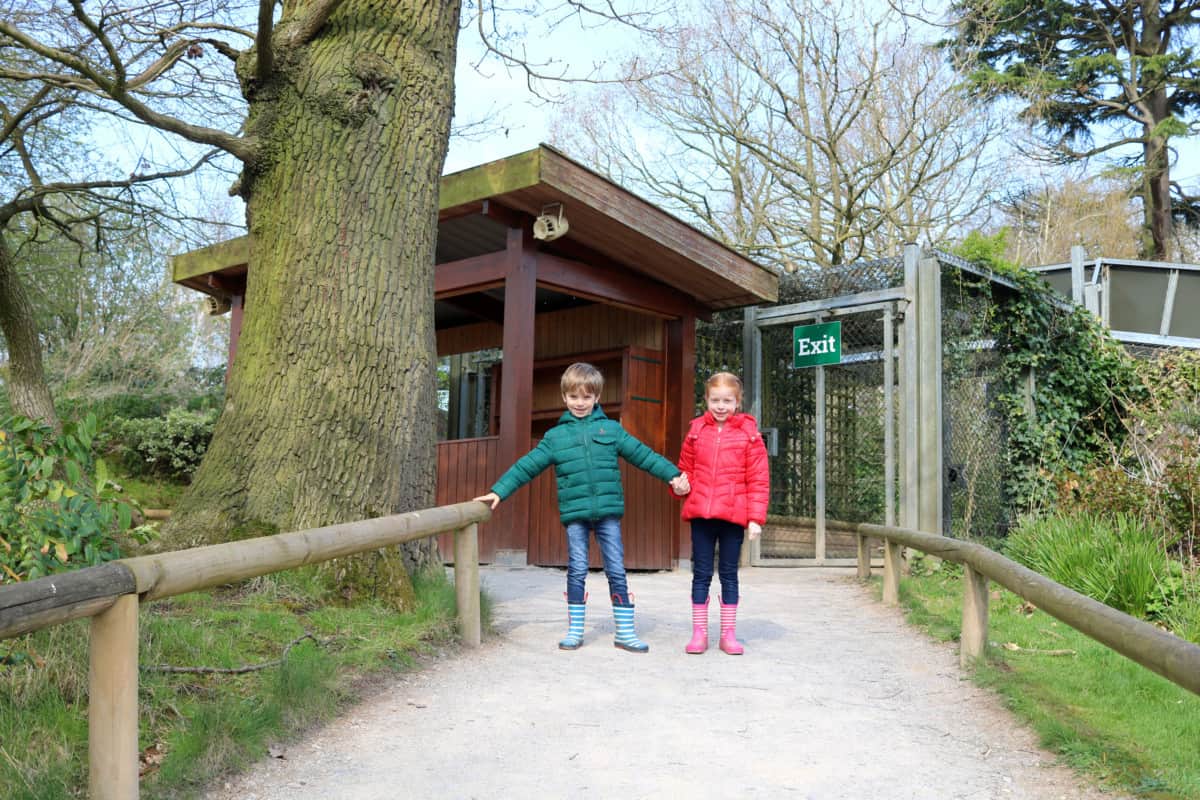 Once inside we were met with a path through the forest which we followed, looking all around us for monkeys. We met a member of staff on the way who checked our tickets and explained that the first feeding area was just further along the path we were following.
Trentham Monkey Forest have feeding times every hour through the day at two different locations within the enclosure. These are fun and informative and get so many monkeys appearing for food. However, we saw so many monkeys before the feeding times had even started so don't worry if you think you might not see monkeys. With around 140 macaques at Trentham Monkey Forest you'll definitely see some of them!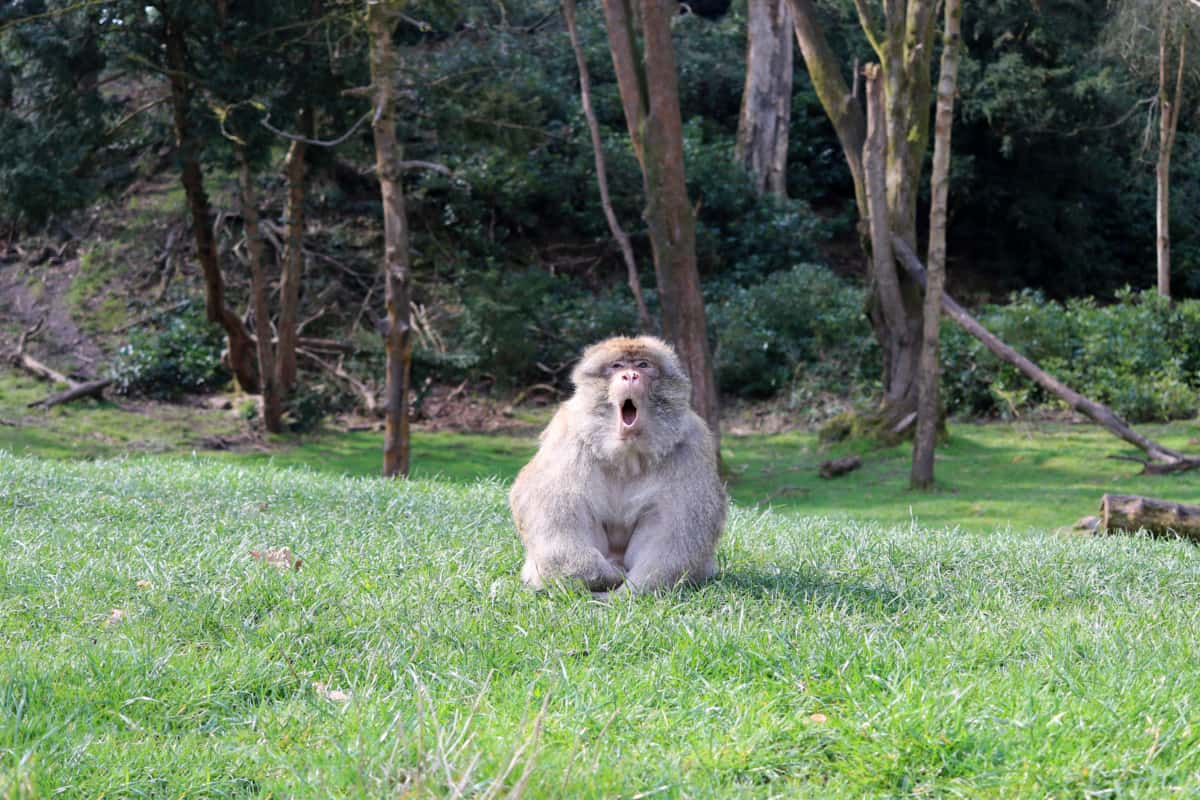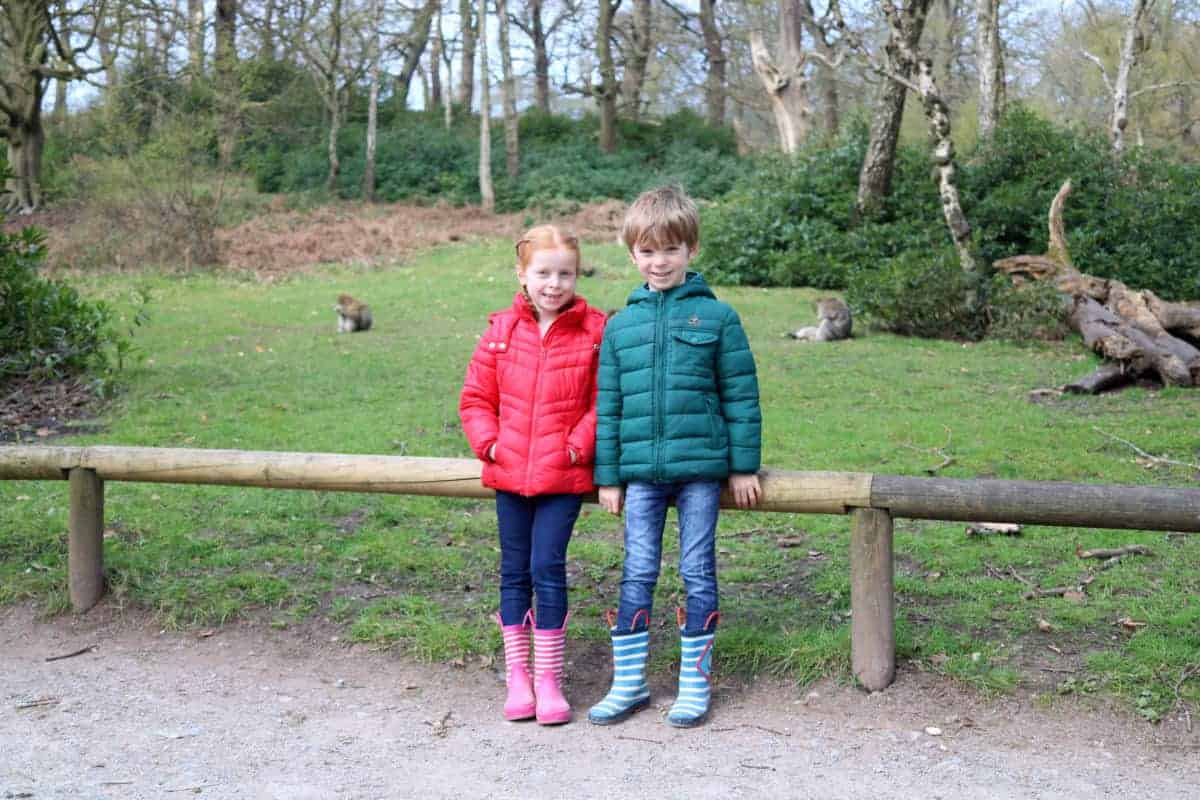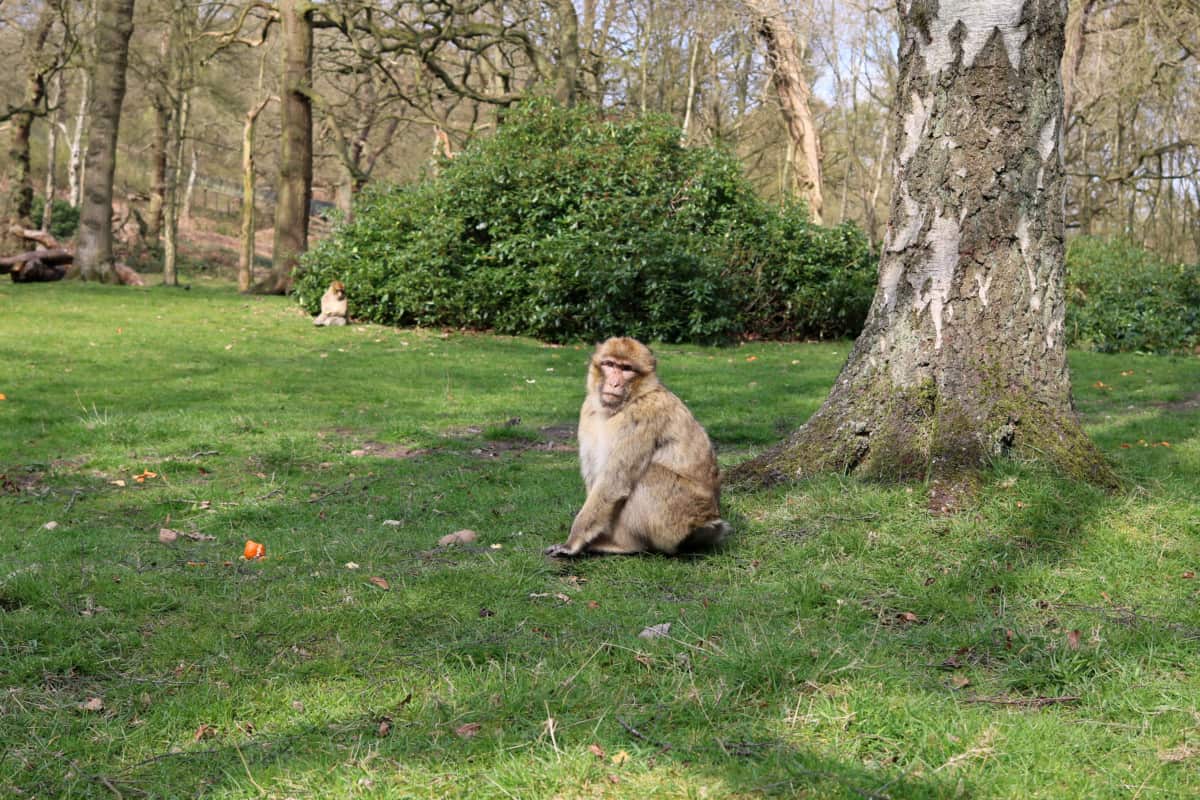 We learnt so much about the monkeys as we walked around the forest and as the macaques stay outside all year round and whatever the weather. They don't mind the cold and so will be visible whenever you visit. This made a welcome change to visiting wildlife parks in the past where all the animals have sheltered inside, away from the visitors peering through the glass or bars of the enclosures.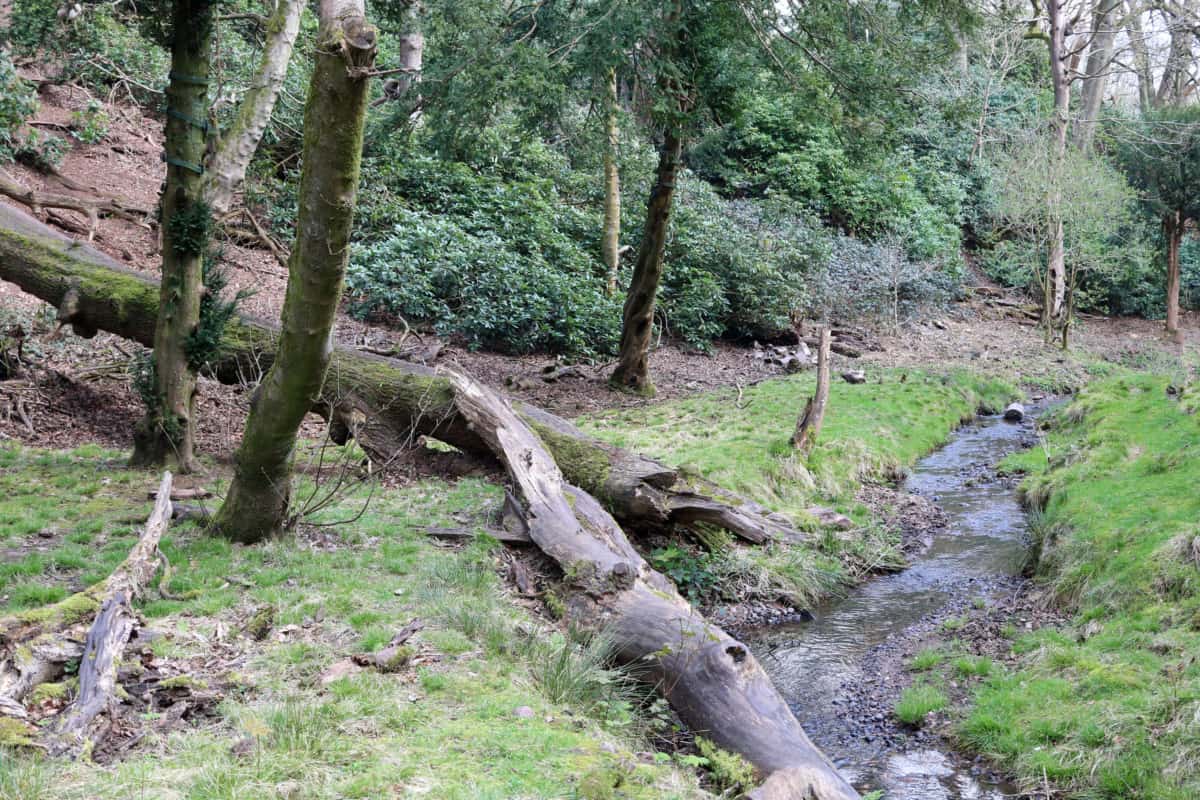 At Trentham Monkey Forest there are no bars or glass containing the animals – it's just one big open forest. Although I refer to the space as the enclosure it's easy to forget this and feel like you are really in the monkeys habitat. It's such a refreshing experience compared to traditional wildlife parks and it was obviously that all the monkeys – whatever their age – had enough room to play, run and explore. We could see individual monkeys, a family of monkeys and groups of monkeys living together which was lovely.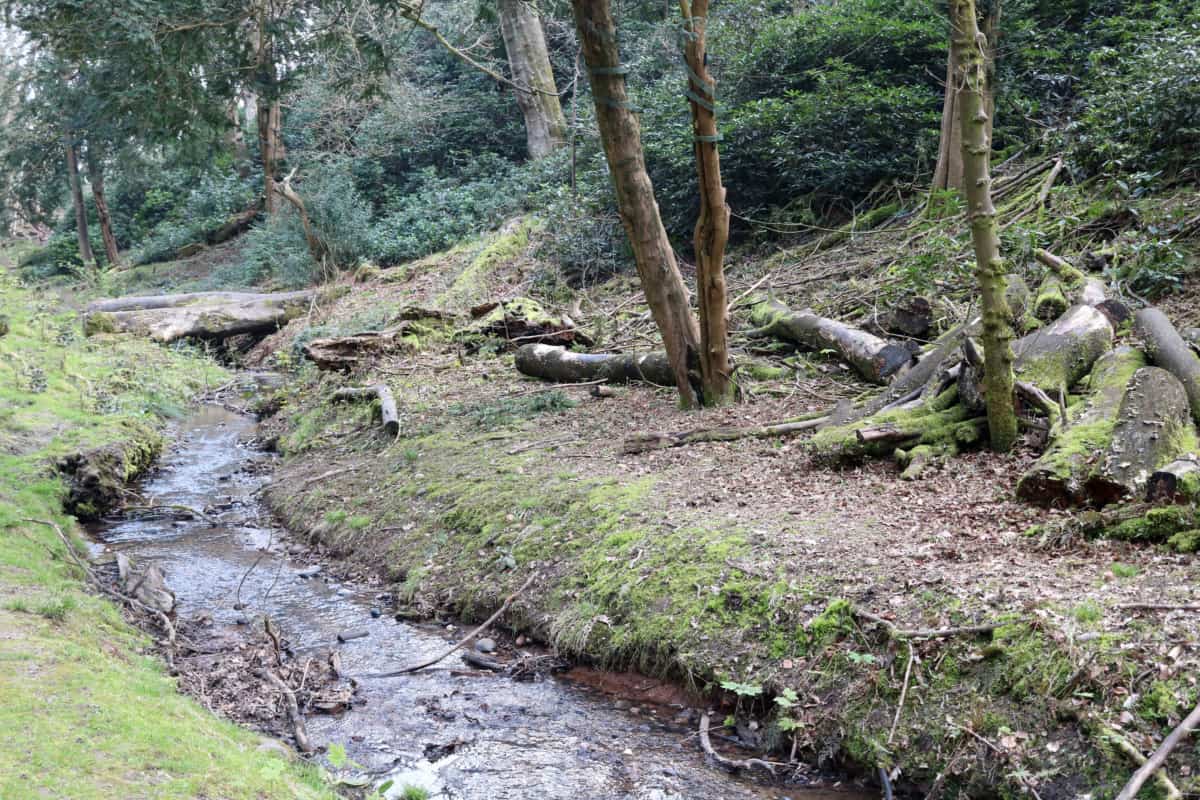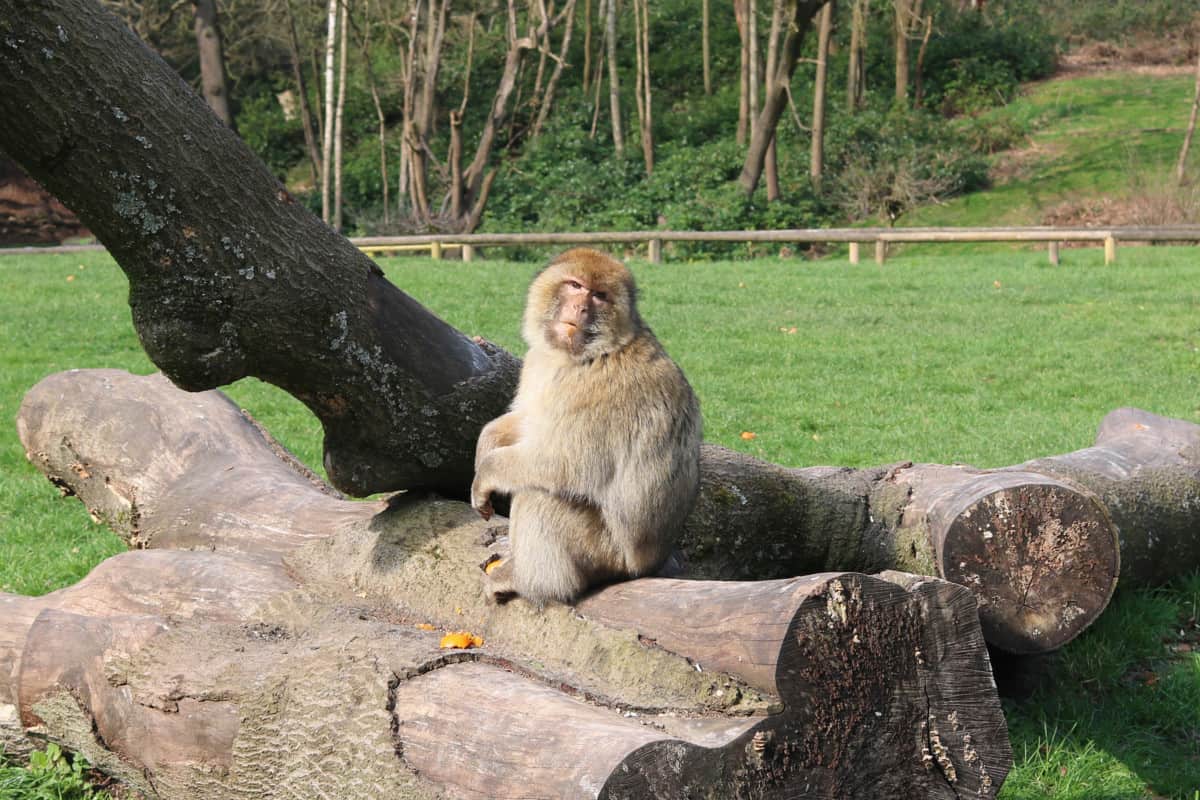 After spending time with the monkeys we went back outside the enclosure to have a picnic. There are plenty of picnic benches and the children were able to play whilst we relaxed with a hot drink too. Obviously, food and drink aren't allowed in the monkey enclosure but it was easy to have a break from the monkeys to stop for lunch and a toilet trip.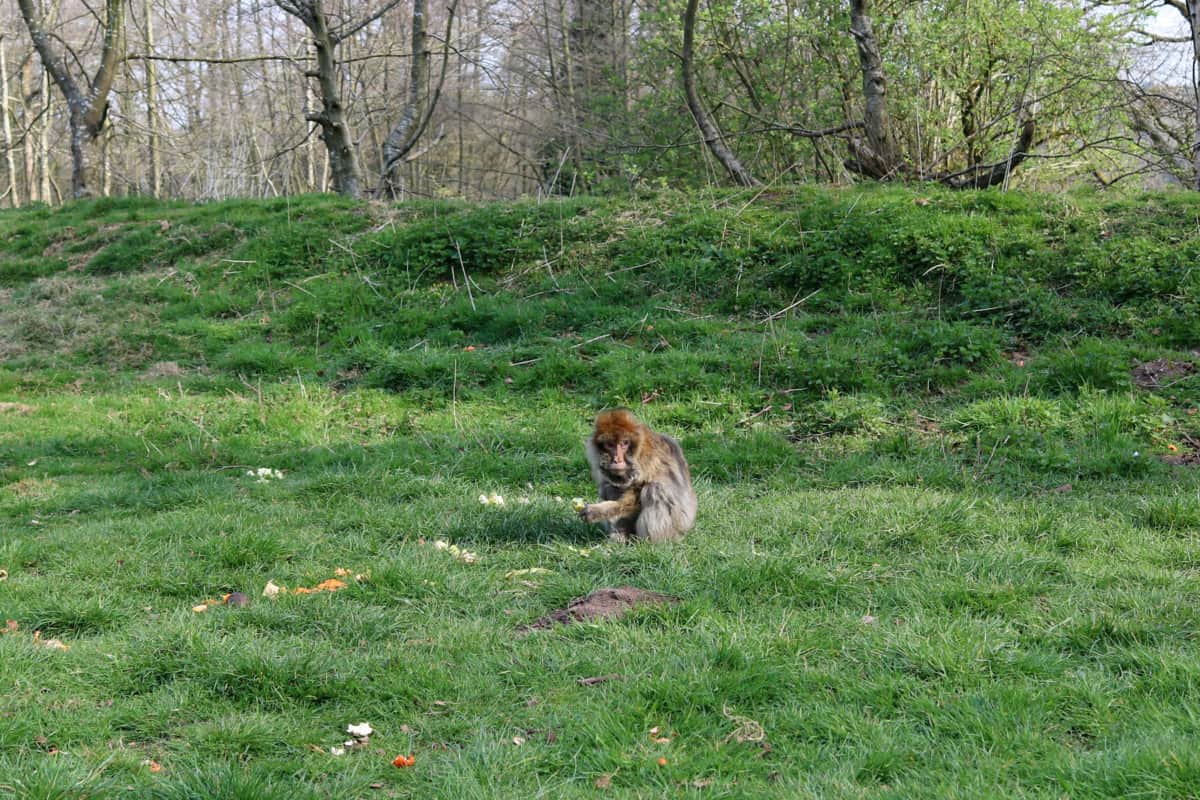 There's a second adventure playground at Trentham Monkey Forest which looked great but was for children over six. As we had a younger one in our group we stayed at the smaller play park which the children were happy with.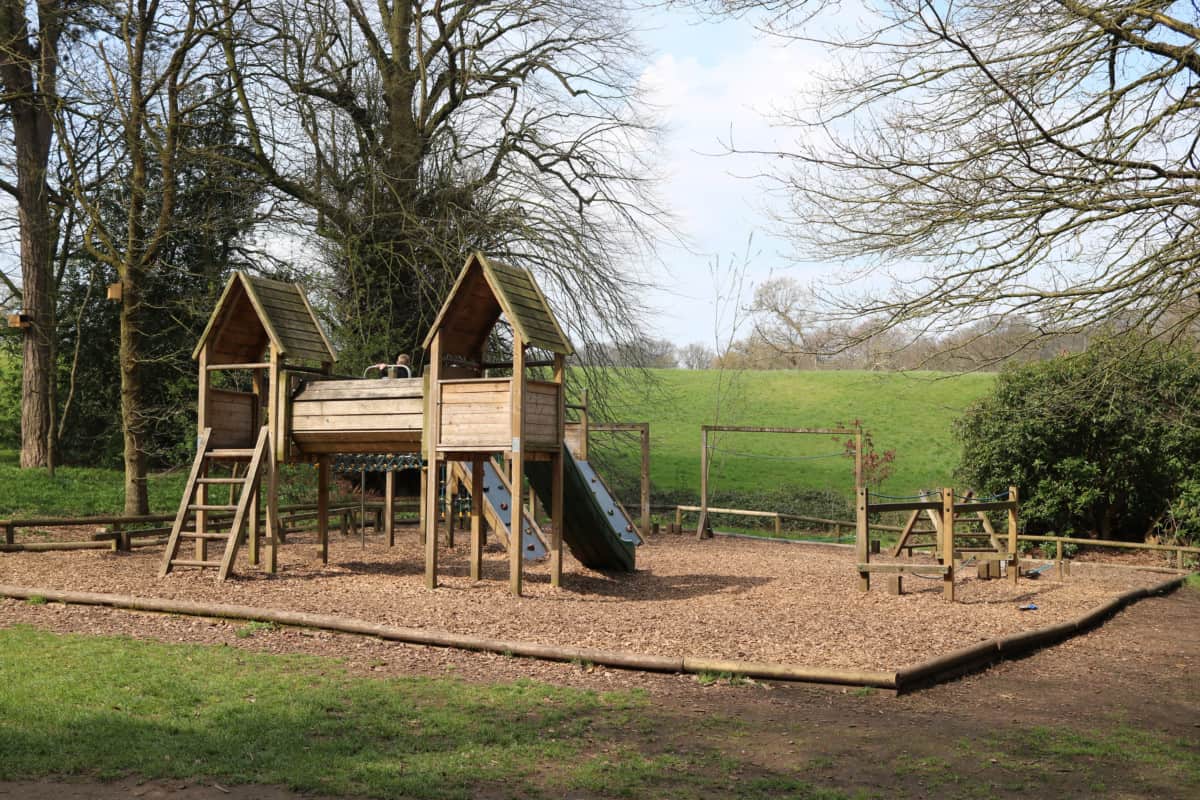 You could easily spend a whole day at Trentham Monkey Forest in warmer weather and you also get £1 off the Trentham Gardens admission when you show them a Trentham Monkey Forest ticket. However, it would be great if they offered a combination ticket to both attractions in the future.
We had a really lovely day at the Trentham Gardens Monkey Forest and the children are already asking to go back. If you are ever in the area it is definitely worth a visit.
You can find more day out inspiration here: