Welcome back to another week of the Ordinary Moments. If you haven't joined in before this is a weekly linky that launches every Sunday morning and is open until midnight on the following Saturday. It's a linky that celebrates any ordinary moments in your life – or the not so ordinary some weeks too. Basically – anything goes. I'll be sharing and commenting on the posts that are linked up during the week and there's a badge at the bottom of the post if you'd like to add it to yours too.
At the start of December I realised I hadn't booked to see Father Christmas anywhere. This was such a big error on my part and, to be honest, December came round so quickly for me that I didn't feel I'd had much time to think about it.
As it happened, most places were fully booked on the weekends we were free to see Father Christmas – the two weekends before Christmas. I searched everywhere for somewhere further afield or lesser known and in the end found Winchester Science Centre.
Winchester Science Centre is about forty minutes from us and as a family we love science so I've got no idea why we hadn't ever visited before. But, as soon as we arrived the children were excited – there were so many hands on exhibited for them to get involved in and learn from.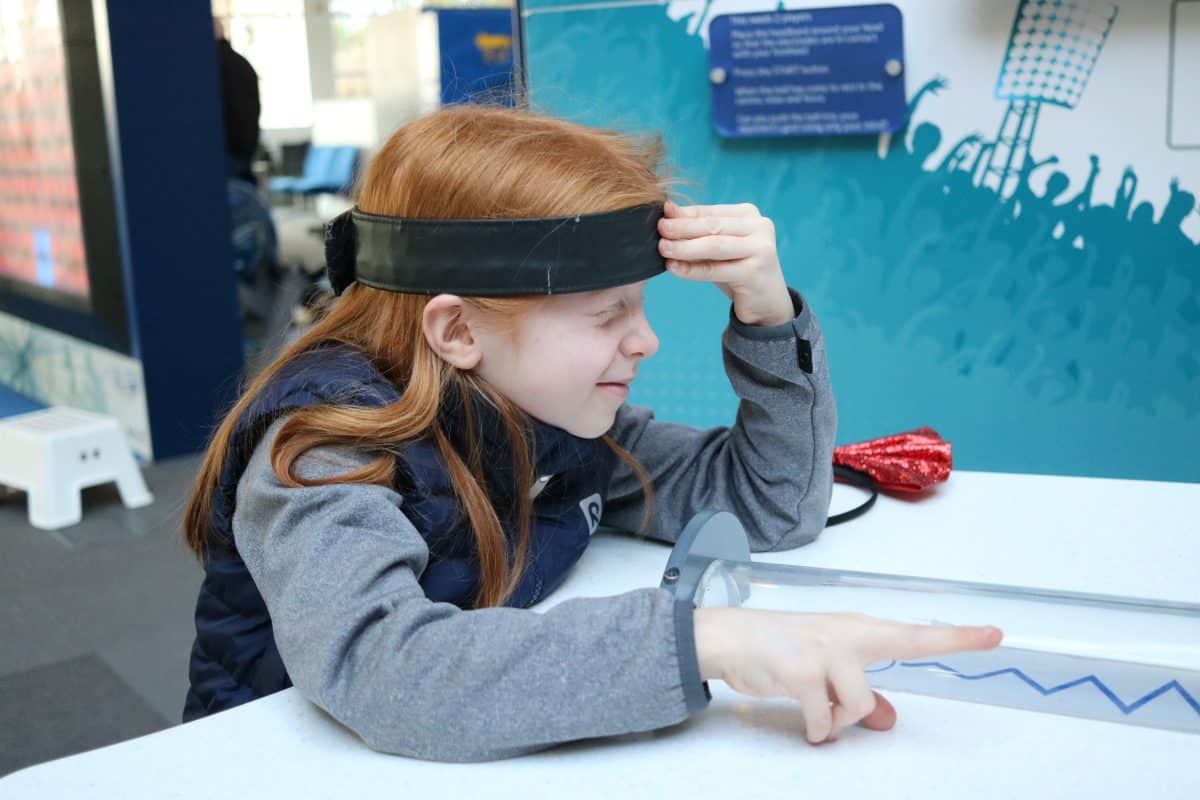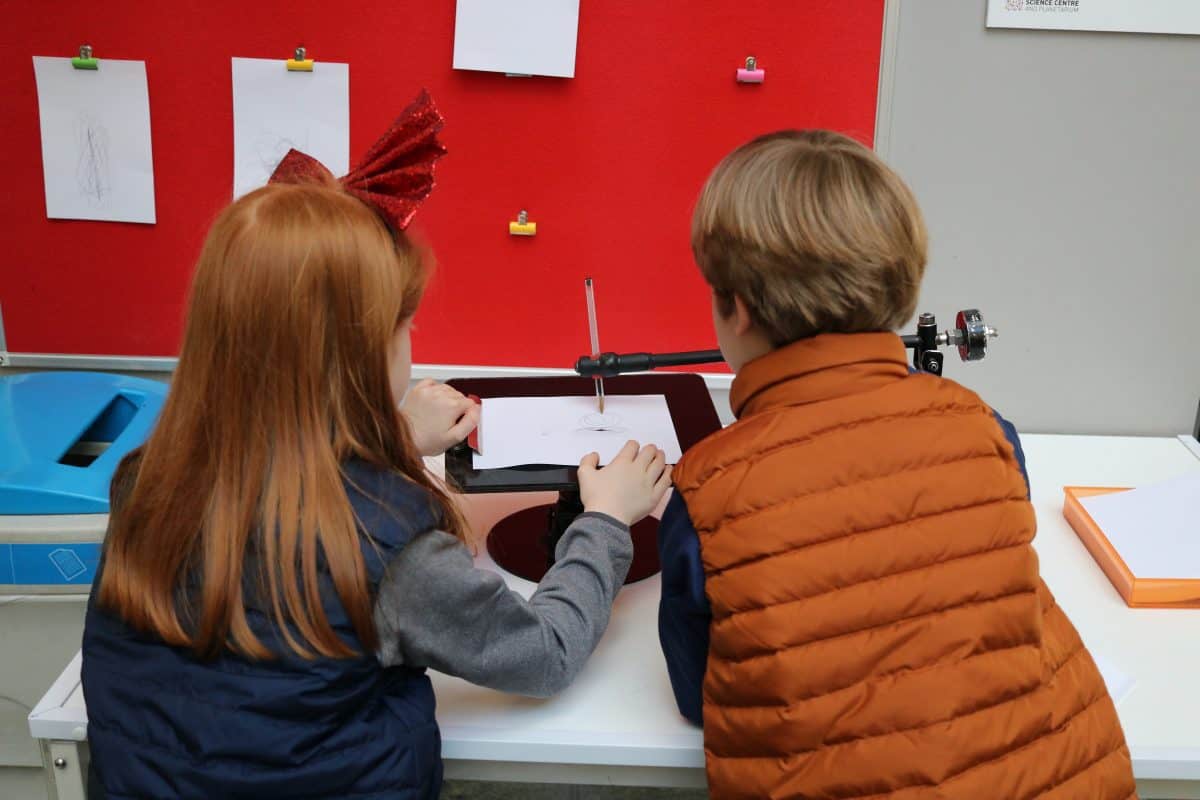 Part of our day was spent in the Dino Digs show. The children sat on mats at the front and learnt about less well known dinosaurs, how they became extinct and their lifestyles. It was fun and entertaining. Afterwards, the children were able to meet a friendly triceratops, touch fossils, excavate fossils from a giant sandpit and chat to staff about dinosaurs. It was a highlight of their day.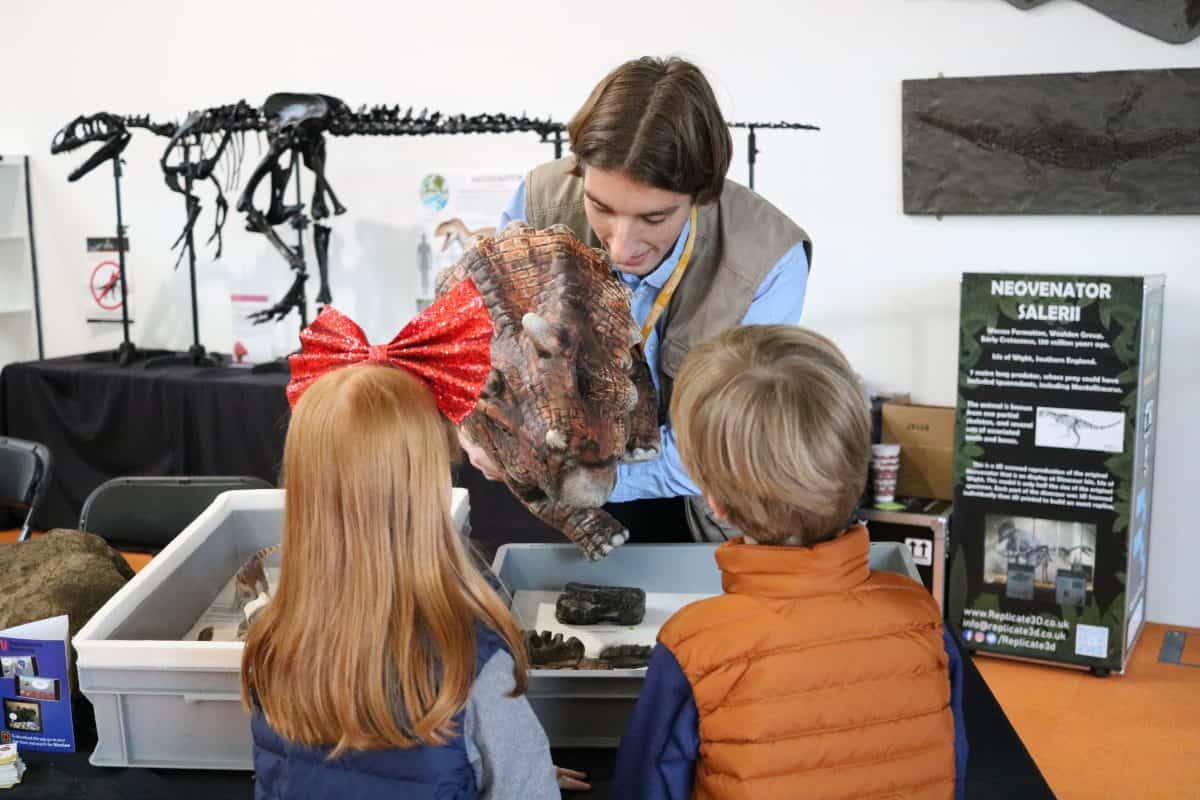 We had a timeslot to meet Father Christmas and this was in an informal group session. We sat around tables and made crackers whilst an elf showed us science experiments and Father Christmas chatted to us. Each family went up in turn to have time with Father Christmas and take photos. The children really enjoyed it but they both said that Father Christmas must be one of the real Father Christmas' helpers as his beard wasn't real. He was also far too young for the role but both he and the elf were incredibly enthusiastic!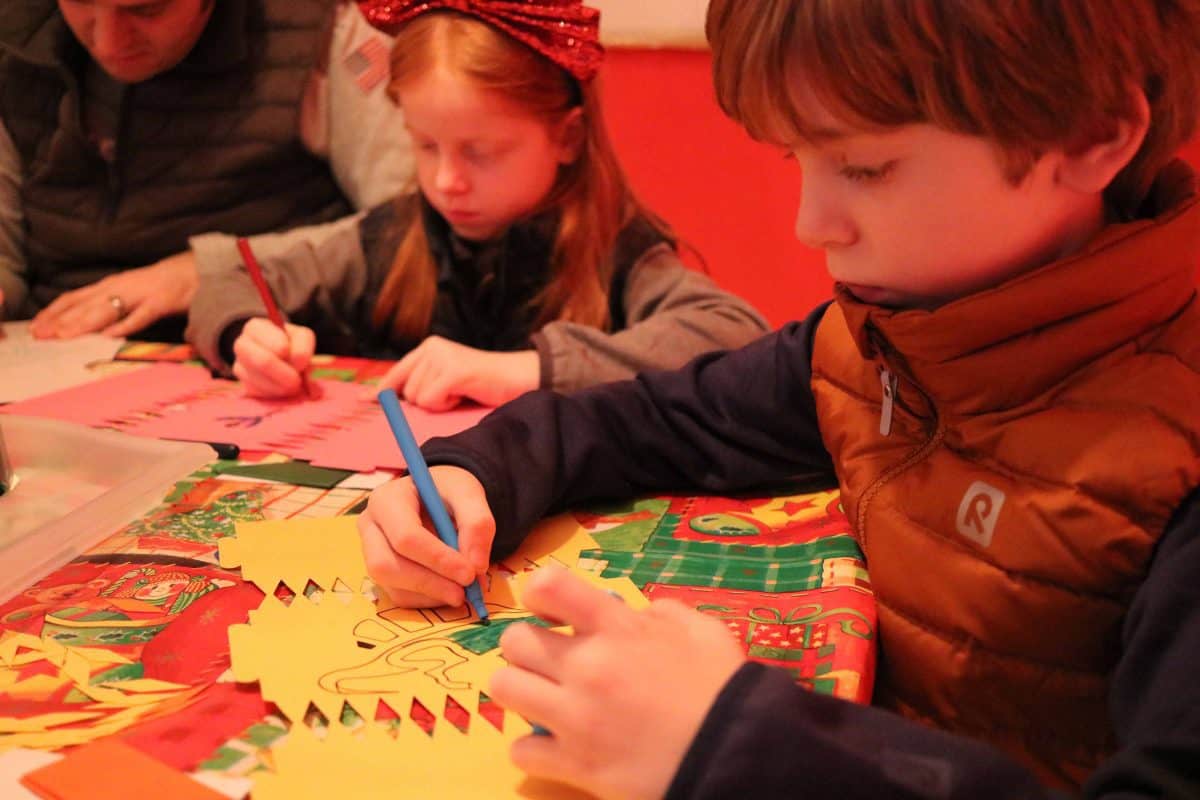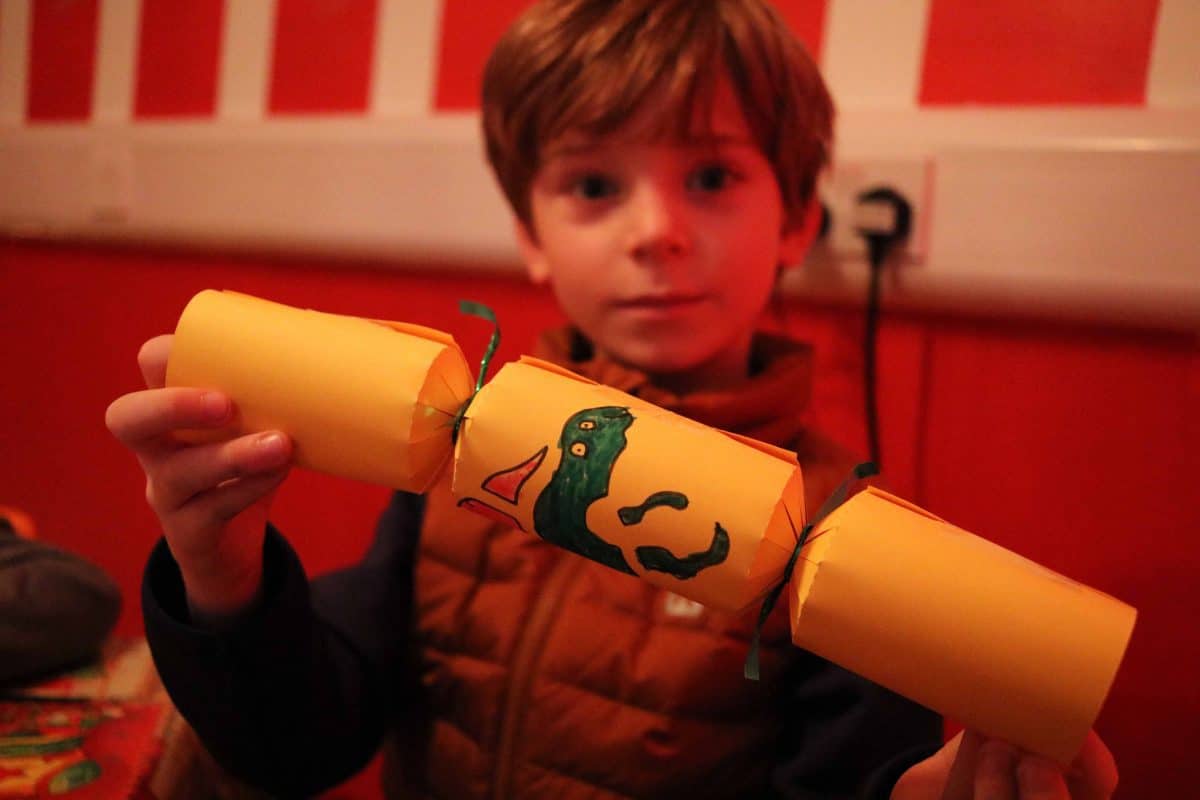 Father Christmas gave the children a box to colour with a pack of crayons and a dinosaur toy to build each. It was a lovely gift and definitely a different experience to a tradition Father Christmas visit.
After seeing Father Christmas we had more time in the science centre, learnt about space and saw a film in the Planetarium. It was such a great day out that the children really enjoyed and I know we'll be visiting again probably on a rainy day!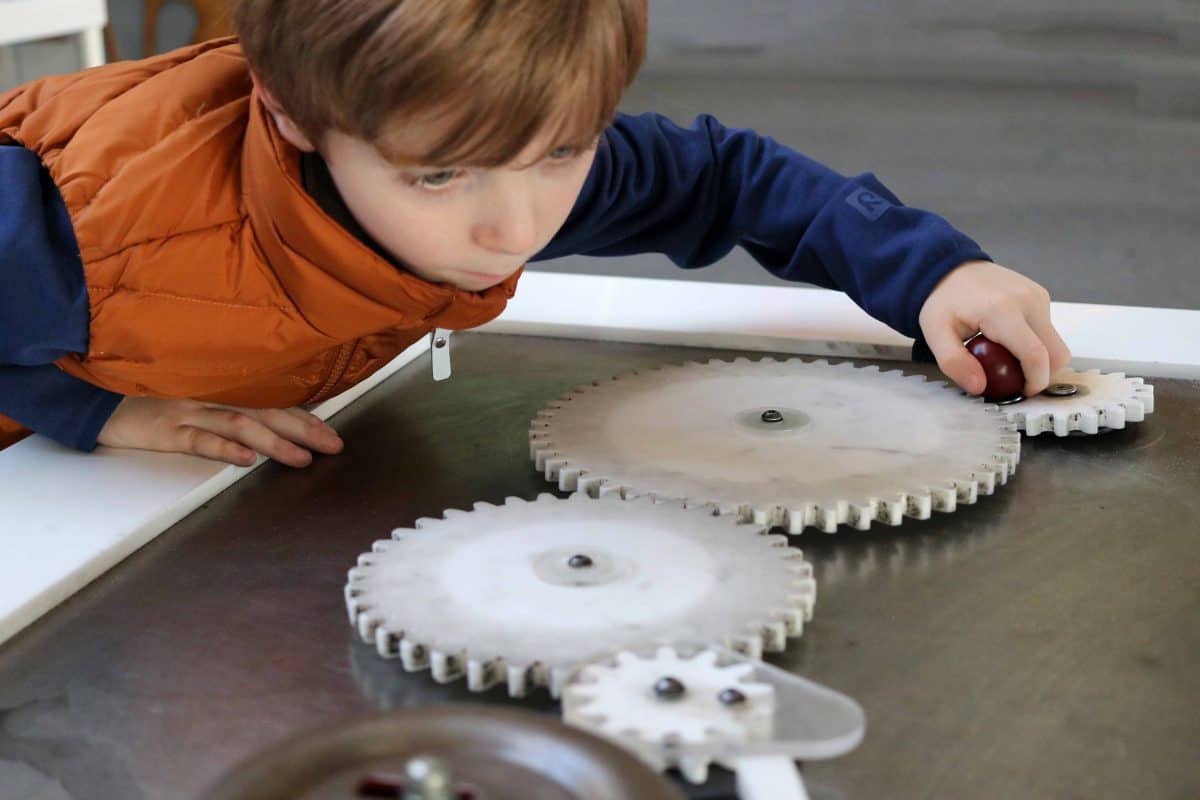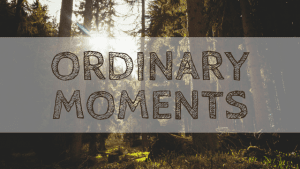 If you have an ordinary moment this week, come and link up – I'm looking forward to reading the moments that you share and will comment and share them on Twitter through the course of the week. Thanks so much for taking part.
You are invited to the Inlinkz link party!