We've been looking for more ticketed days out locally where we can ensure we socially distance, have a picnic and enjoy the nice weather. Our latest day out, last weekend, was to Painshill Park in Cobham, Surrey.
I only remember visiting Painshill Park twice – once with school and once over ten years ago. It's somewhere I have such fond memories of and I couldn't wait to take the children there. They've opened the park with three time slots through the day which are purely an entry time, you can then stay as long as you like in the grounds.
There's plenty of parking and the whole of Painshill has an accessible route so it's great for pushchairs and wheelchairs too. We even saw a few children with scooters. Staff at the entrance had our names on a list and told us where the toilets and tea room were. Both are right near the entrance with the tea room offering a takeaway service and portaloos set up too.
The vast majority of Painshill Park is open now that the covid lockdown has eased slightly with just the children's playpark, crystal grotto and tower closed to retain social distancing measures. There's so much space to explore and things to see and we were given a map at the start which really helped us find our way around.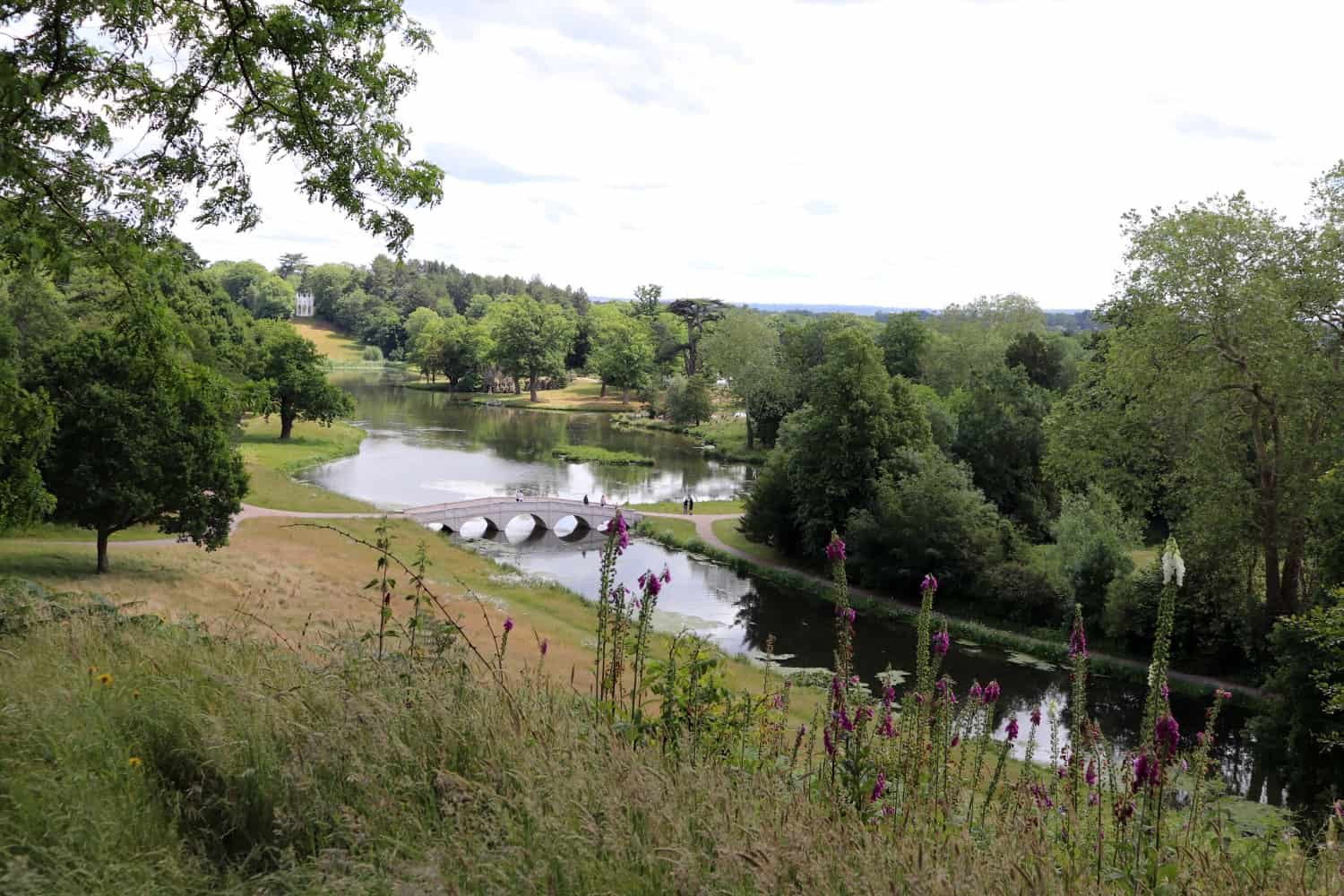 The main part of Painshill Park is the Serpentine lake in the centre of the 18th century landscape gardens. It's so beautiful, full of wildlife and with many bridges to cross and and appreciate the view from.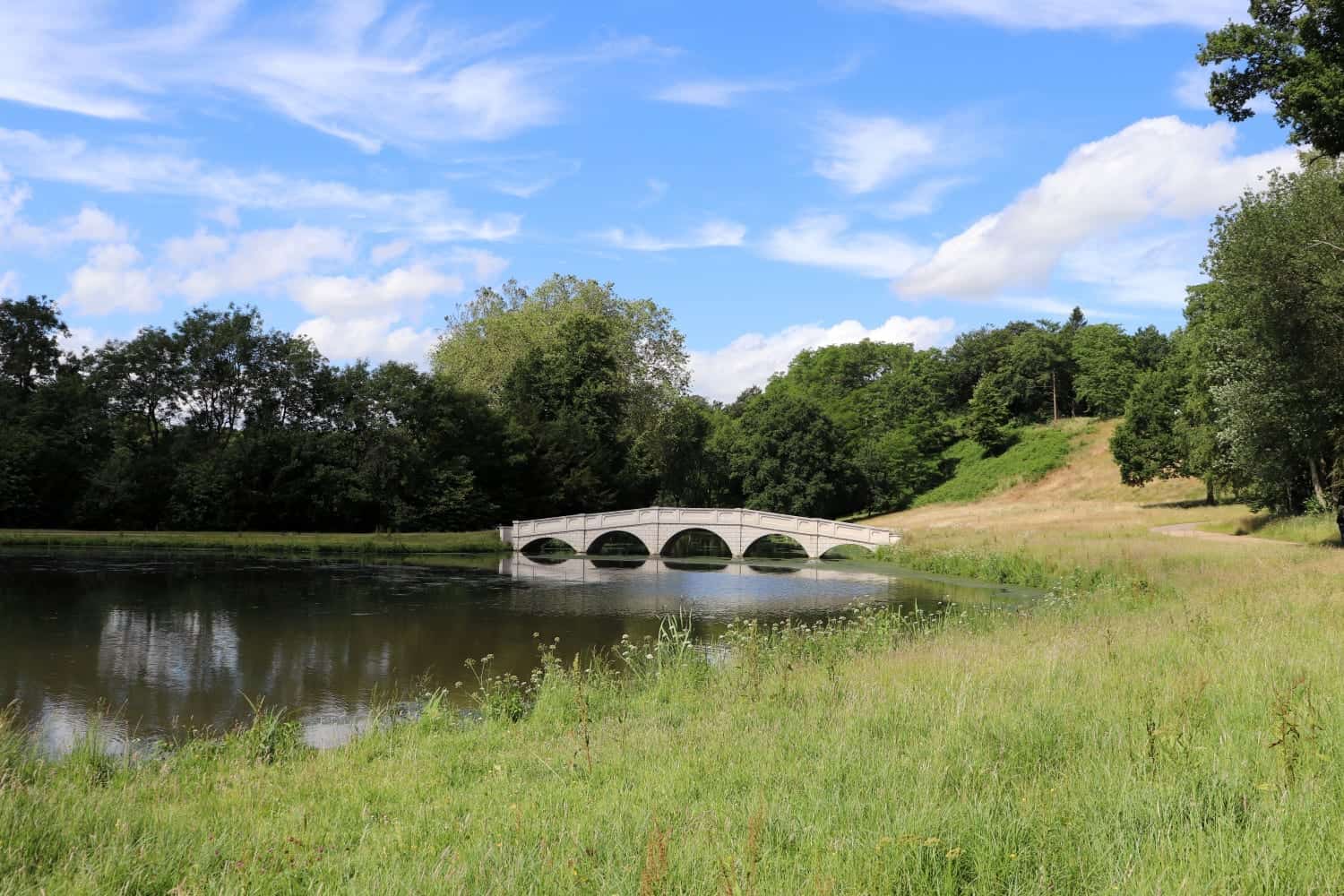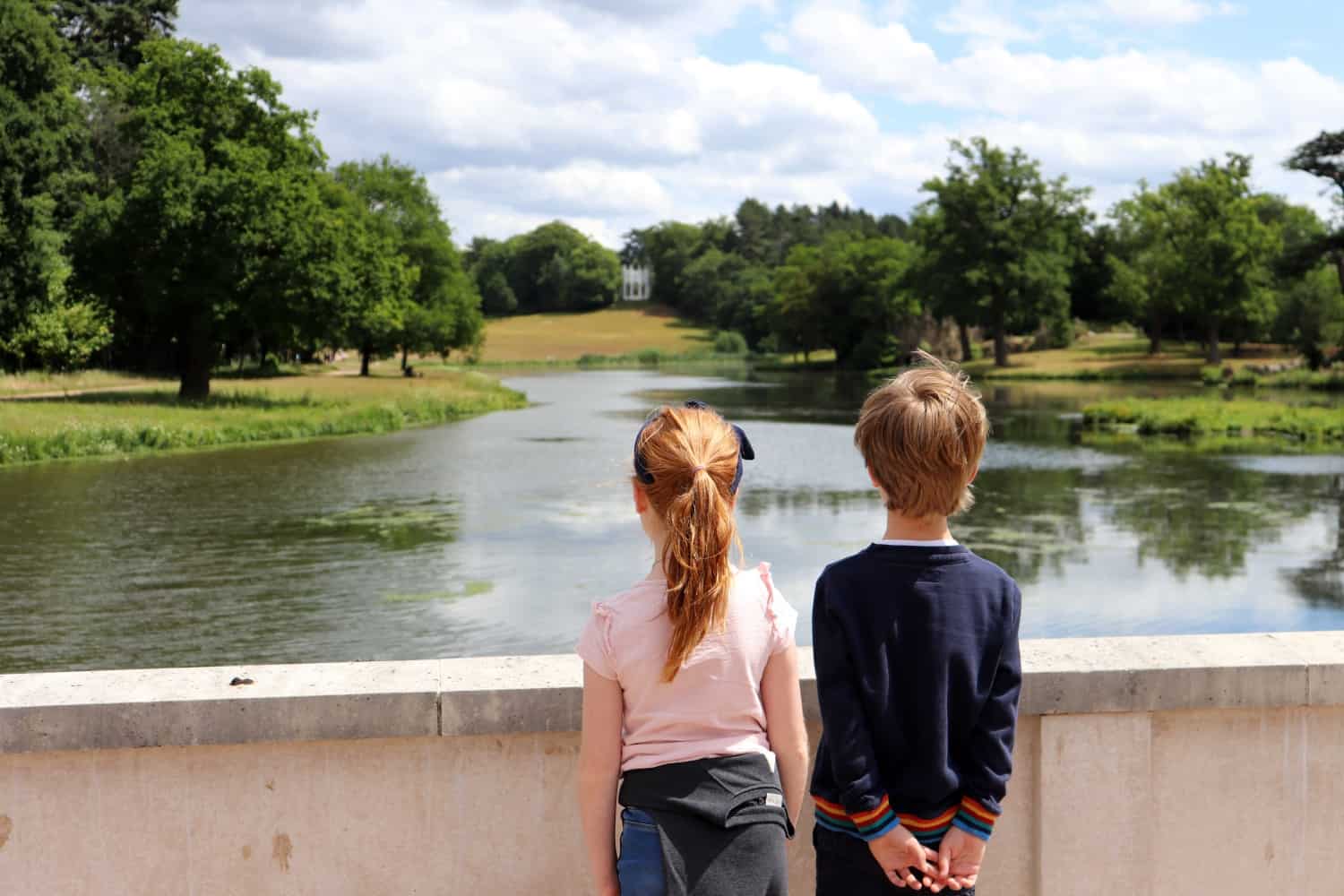 Throughout Painshill Park there are benches to stop at and places where you could throw down a picnic blanket and rest awhile. It's a really wonderful place to take your time, wander at your leisure and just enjoy the outside space.
There are a few official routes around Painshill Park – the historic route, the main accessible route and an alternative accessible route. The historic route is 2.5 miles and takes in most of the main sites of interest at the park. We vaguely followed that route but did veer off to do our own thing a few times.
We got to see the Turkish Tent, the Temple of Bacchus, the Gothic Tower, Hermitage, the Mausoleum and so many other areas in between. It was such a nice walk, broken up with a picnic in the middle and so many stops to watch the world go by.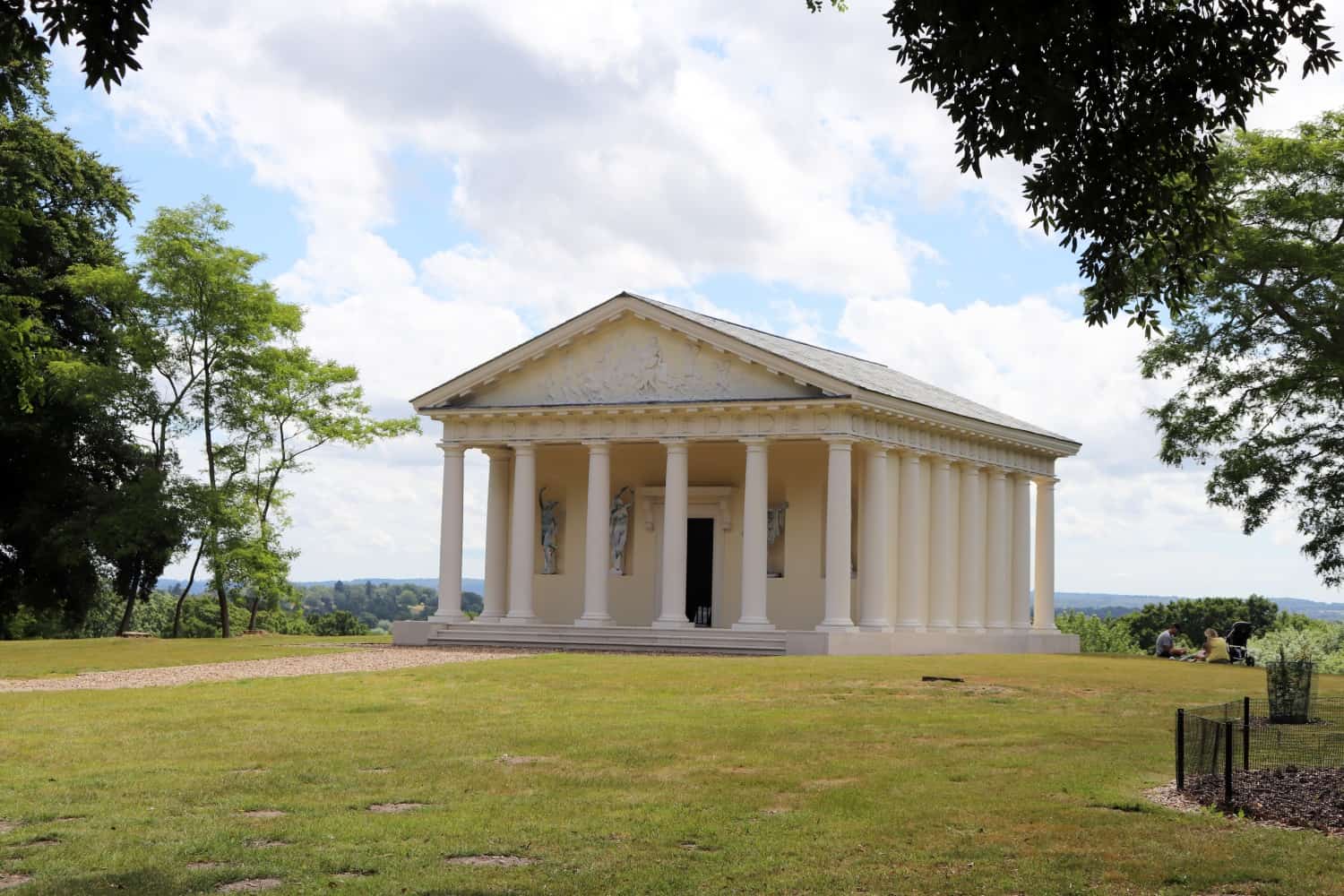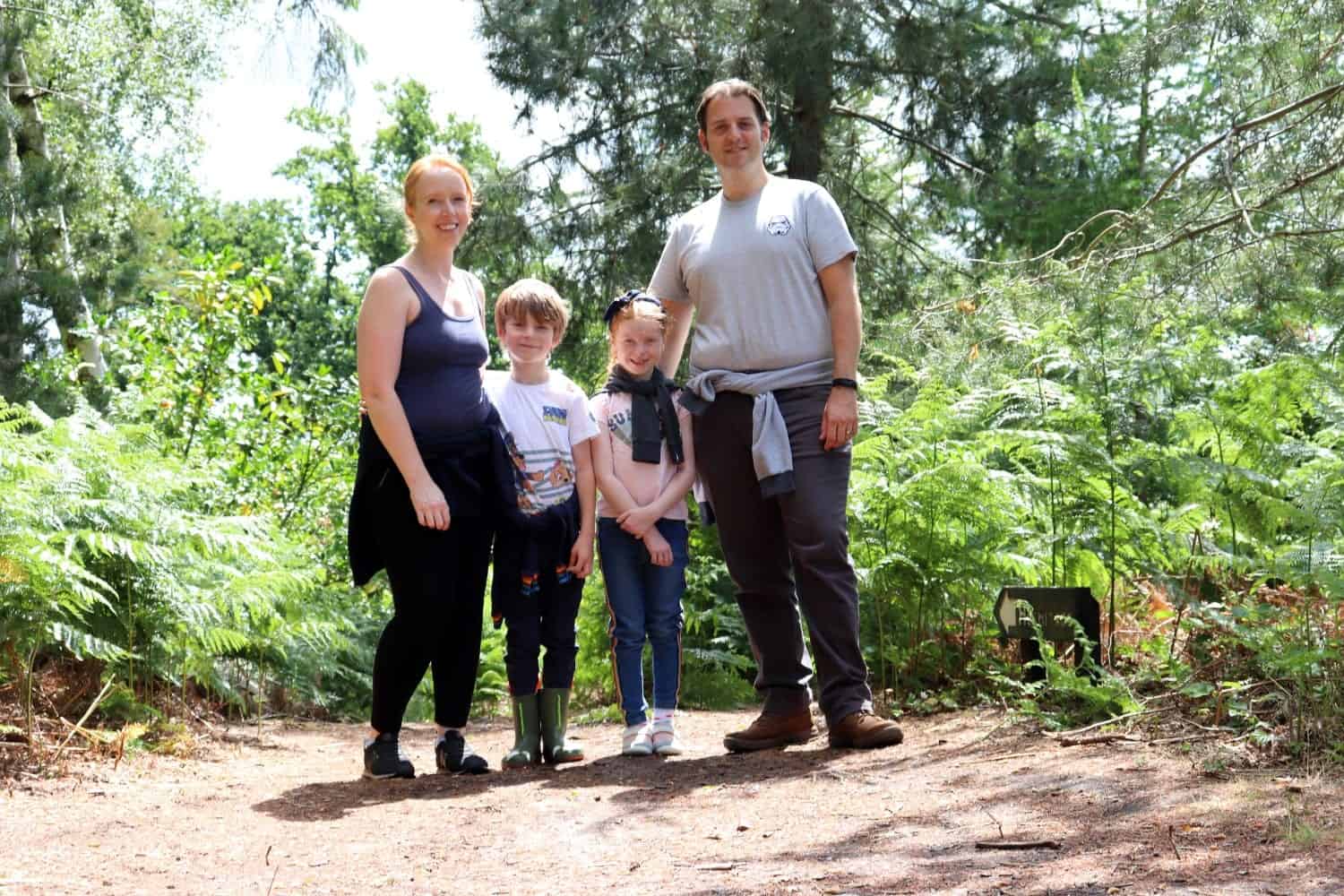 We finished our day at the Gothic Temple which has always been my favourite part of Painshill Park. It gives amazing views and is a really lovely place to sit and relax – especially after climbing up the hill to it!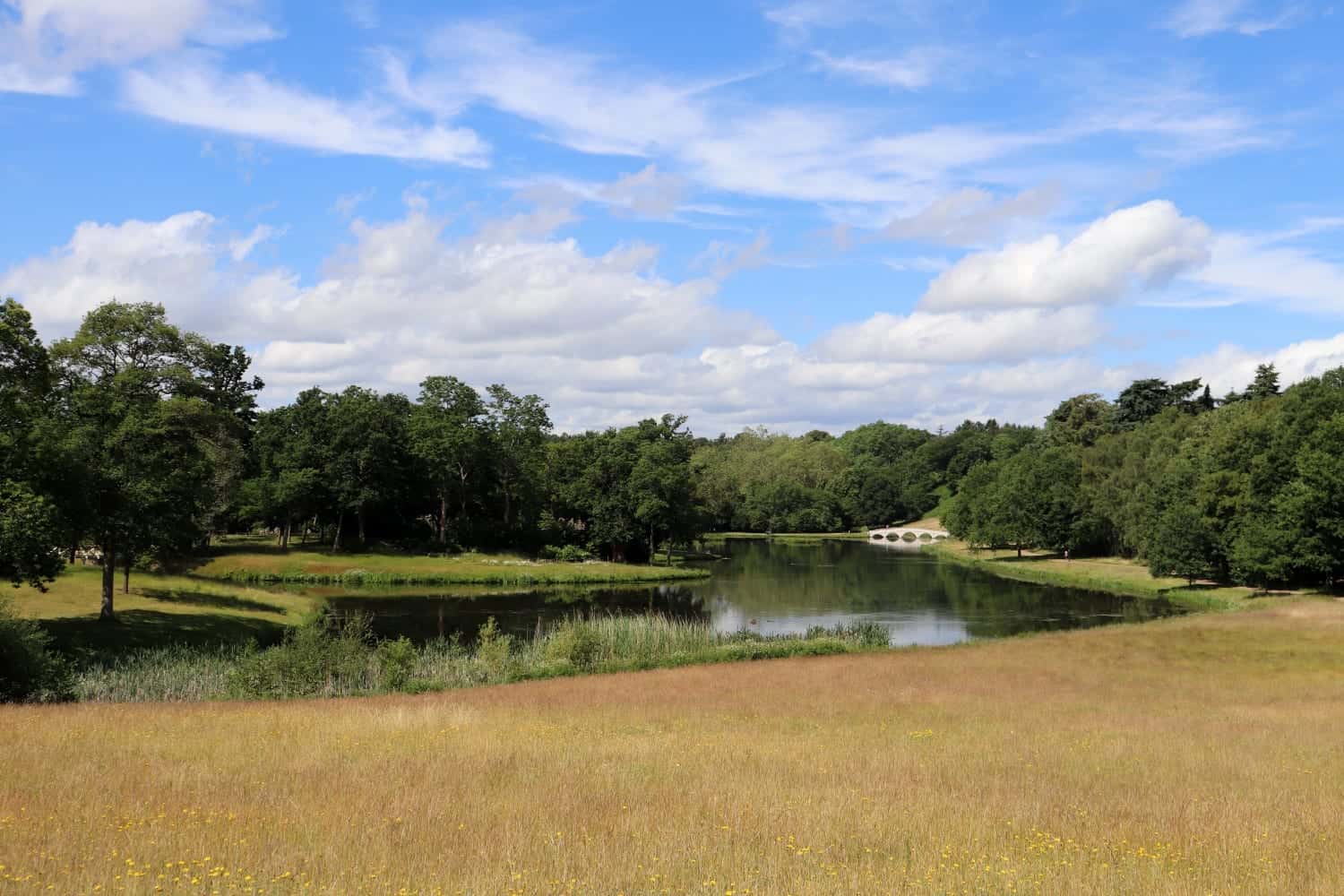 Painshill Park is a really lovely day out for the whole family even with the slight closures at the moment. It cost around £26 for our family of four which felt like great value compared to other days out we have looked at booking recently. You can find out more and book your tickets over on their website.