Disclosure: We were invited on this day out for the purpose of this post however all opinions are my own.
Last weekend we were invited to Godstone Farm for a day out now that it has reopened following the government's guidance after lockdown. Although Godstone Farm isn't too far from us in Surrey it's not somewhere we have ever been before and we couldn't wait for a family day out on the farm.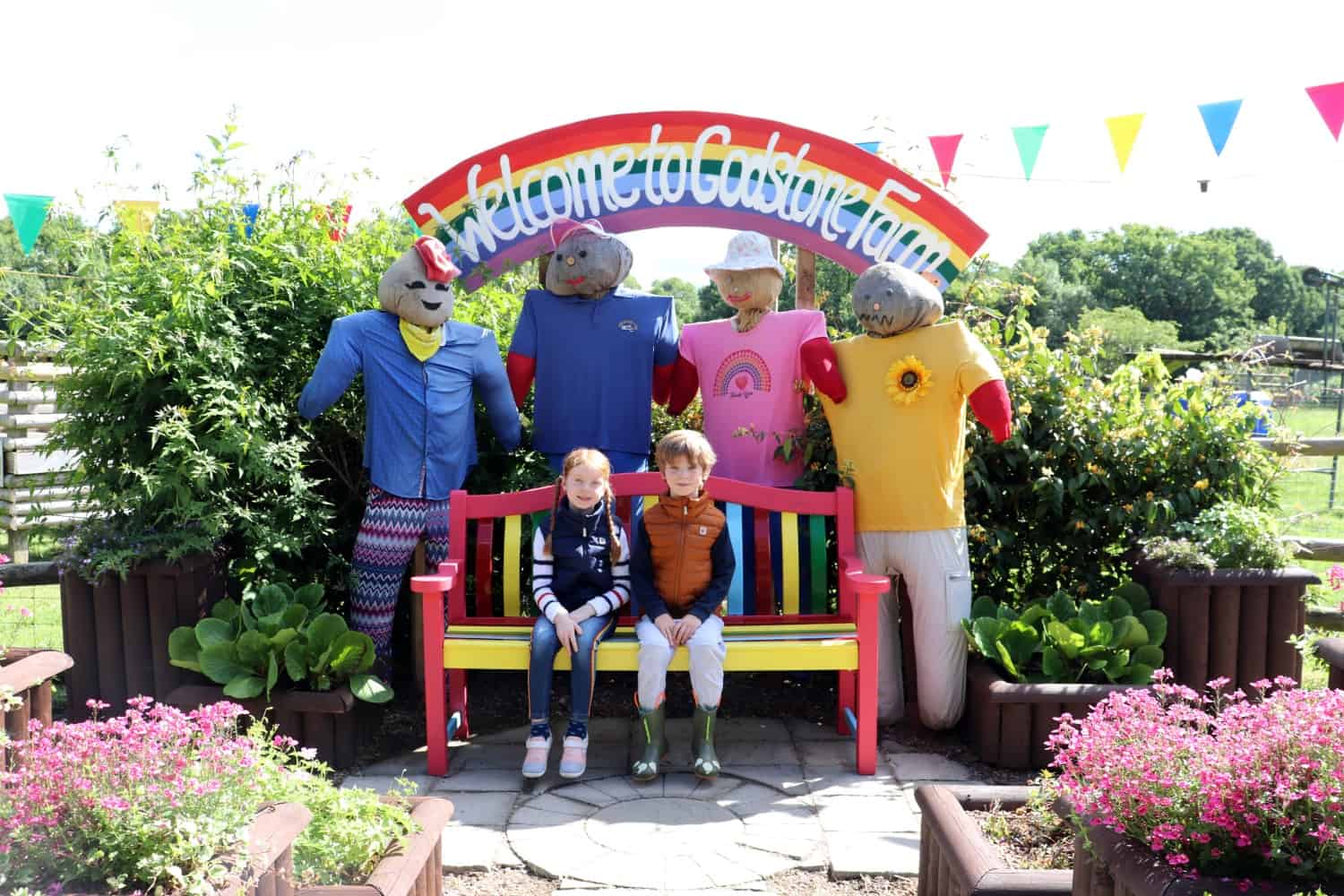 Godstone Farm are operating a ticketed entry system with arrival time slots that stagger the flow of guests into the farm. This works really well and all guests have farm rules to read when they arrive. Many of these are familiar from any farm visit as well as being important at the moment. They are things like not eating near the animal pens, washing hands regularly and not putting your hands in your mouth.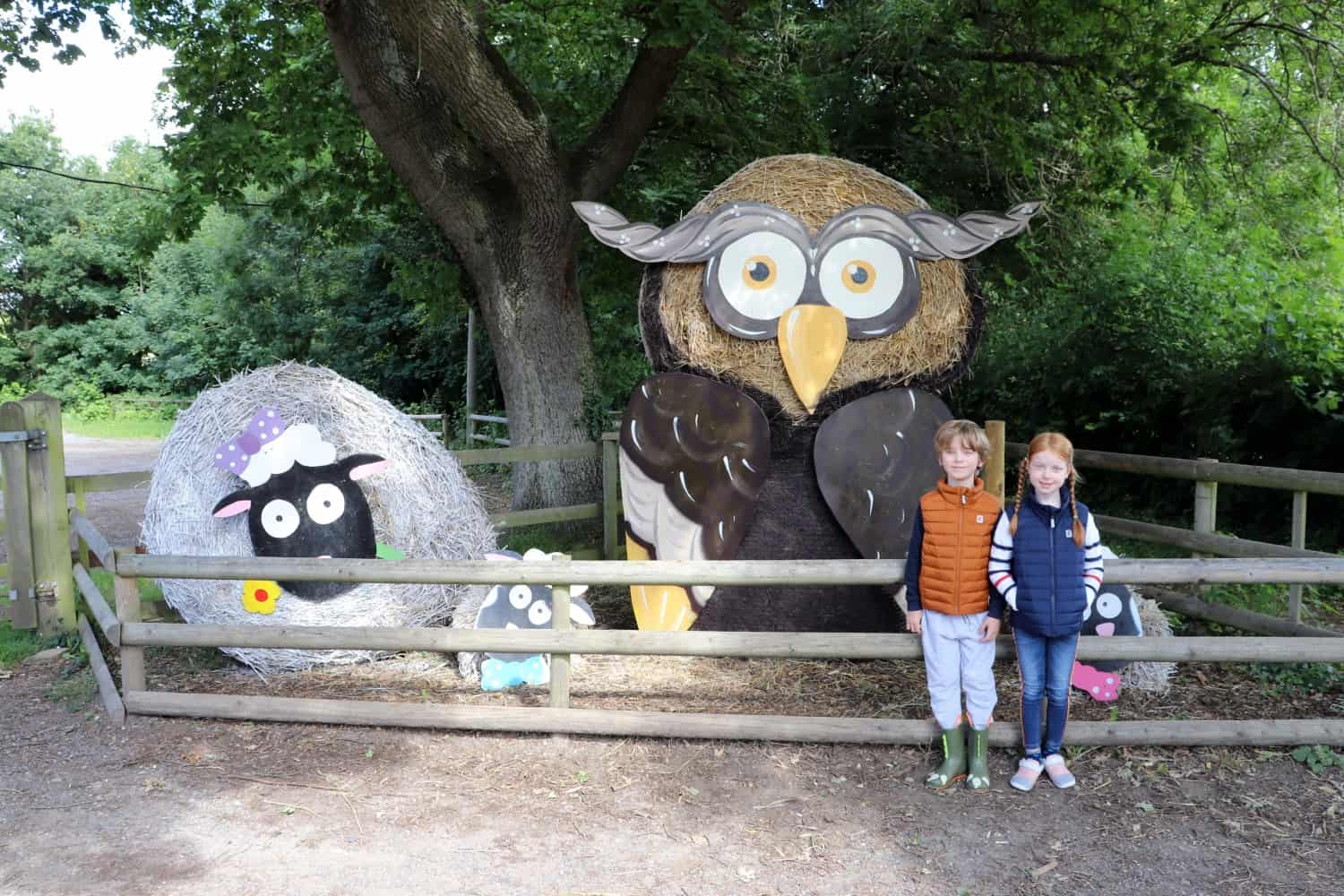 As soon as we were inside the farm we realised how easy it was to social distance. The paths are wide, there's hand sanitiser and hand wash stations everywhere and the vast majority of the day out is outside in the open air.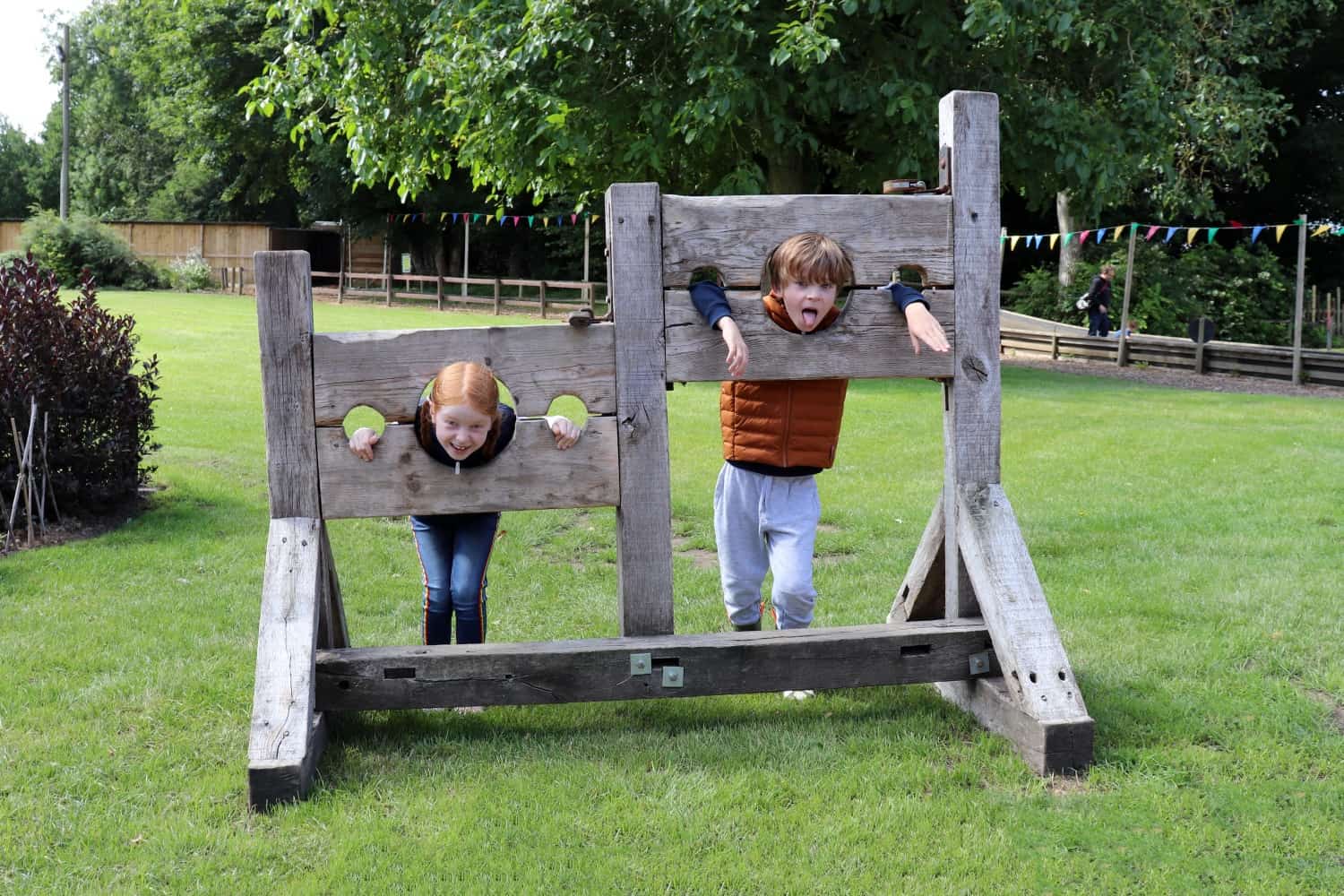 The children love a day at the farm and Godstone Farm has so many animals. We saw sheep, ponies, goats and even very new piglets! The children loved the rarer animals like rhea, llamas and even peacocks!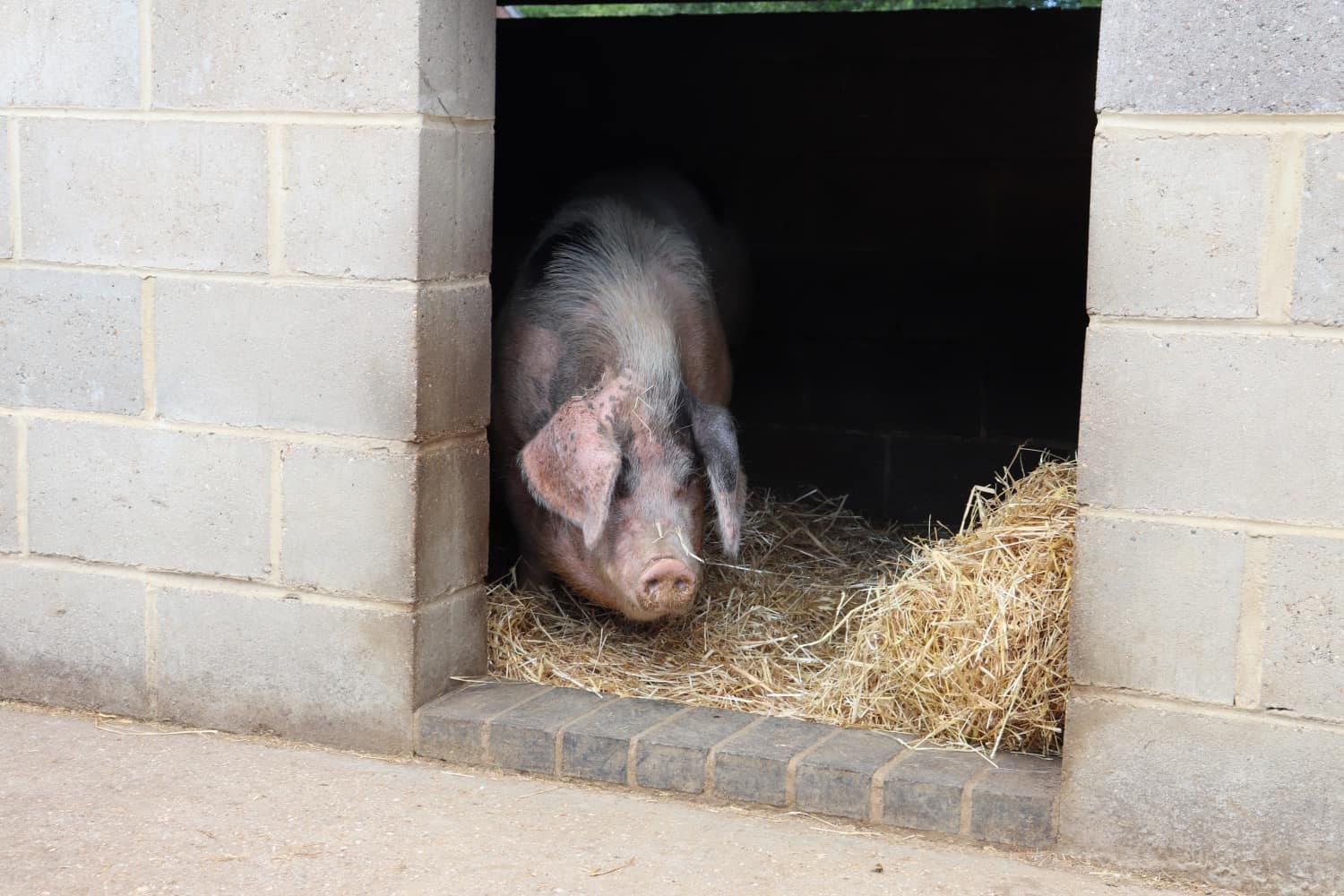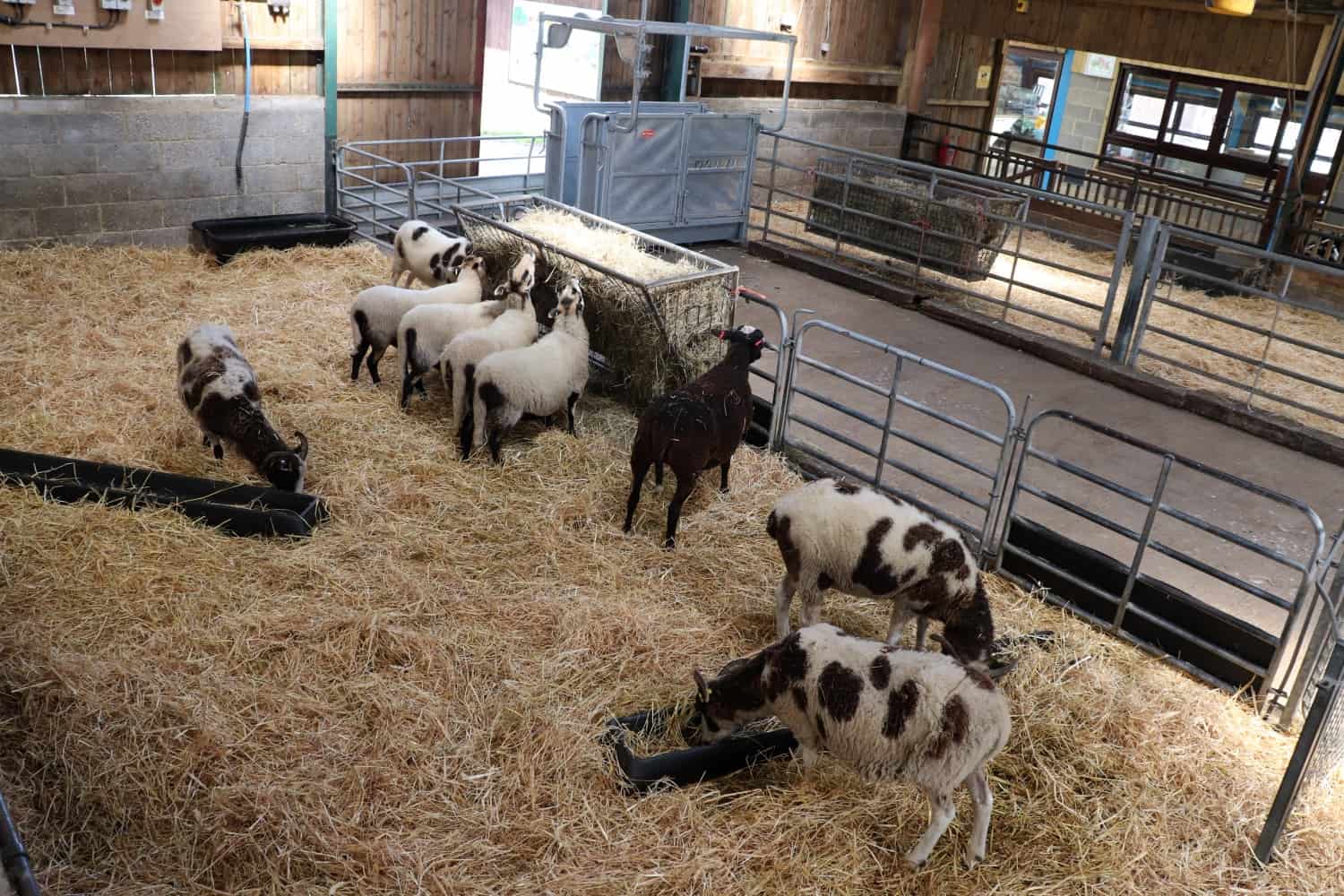 There were smaller animals like rabbits, guinea pigs and chickens and literally something to look at around every corner. Plus, there was so much open space, all the animals looked so happy and the views were fantastic!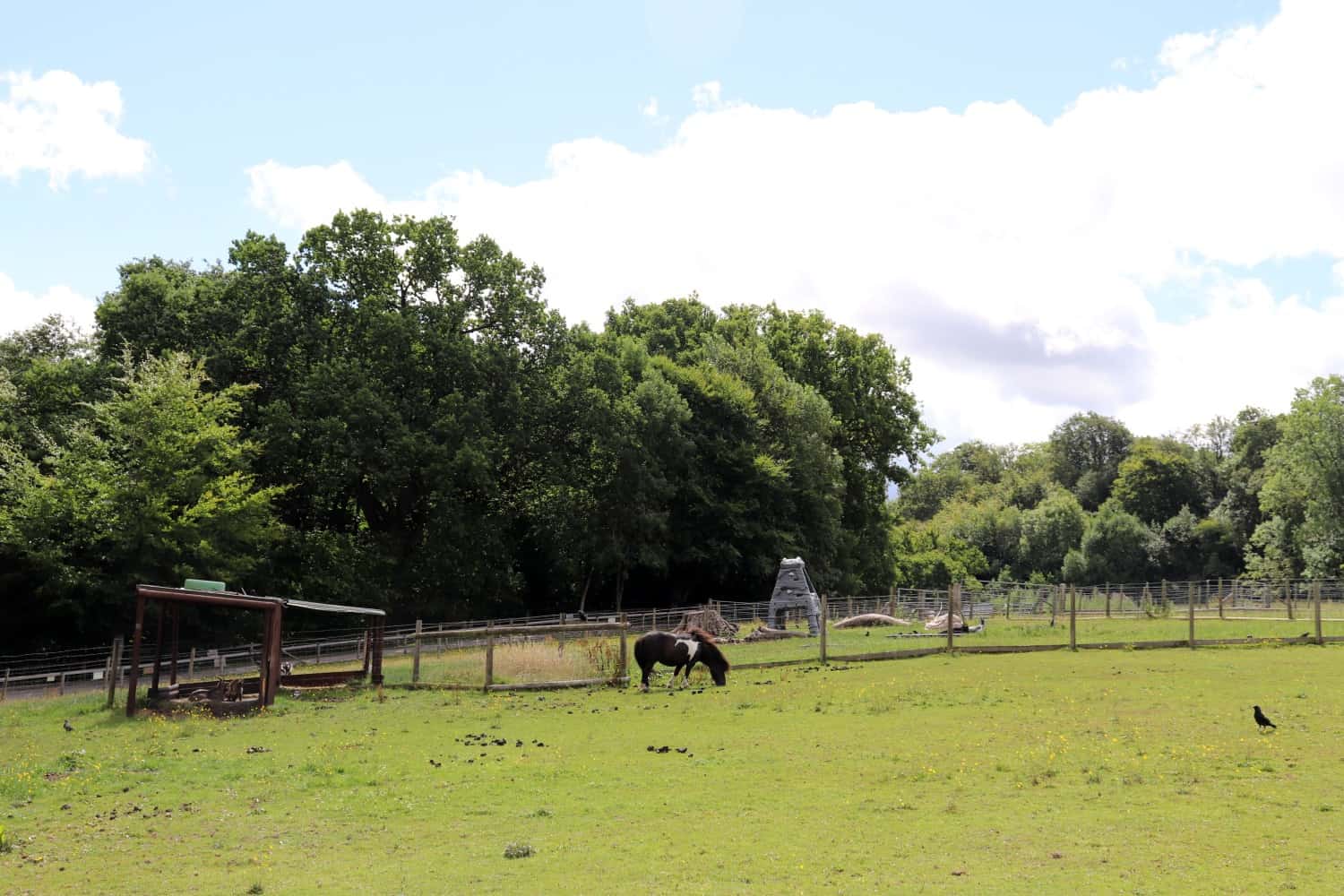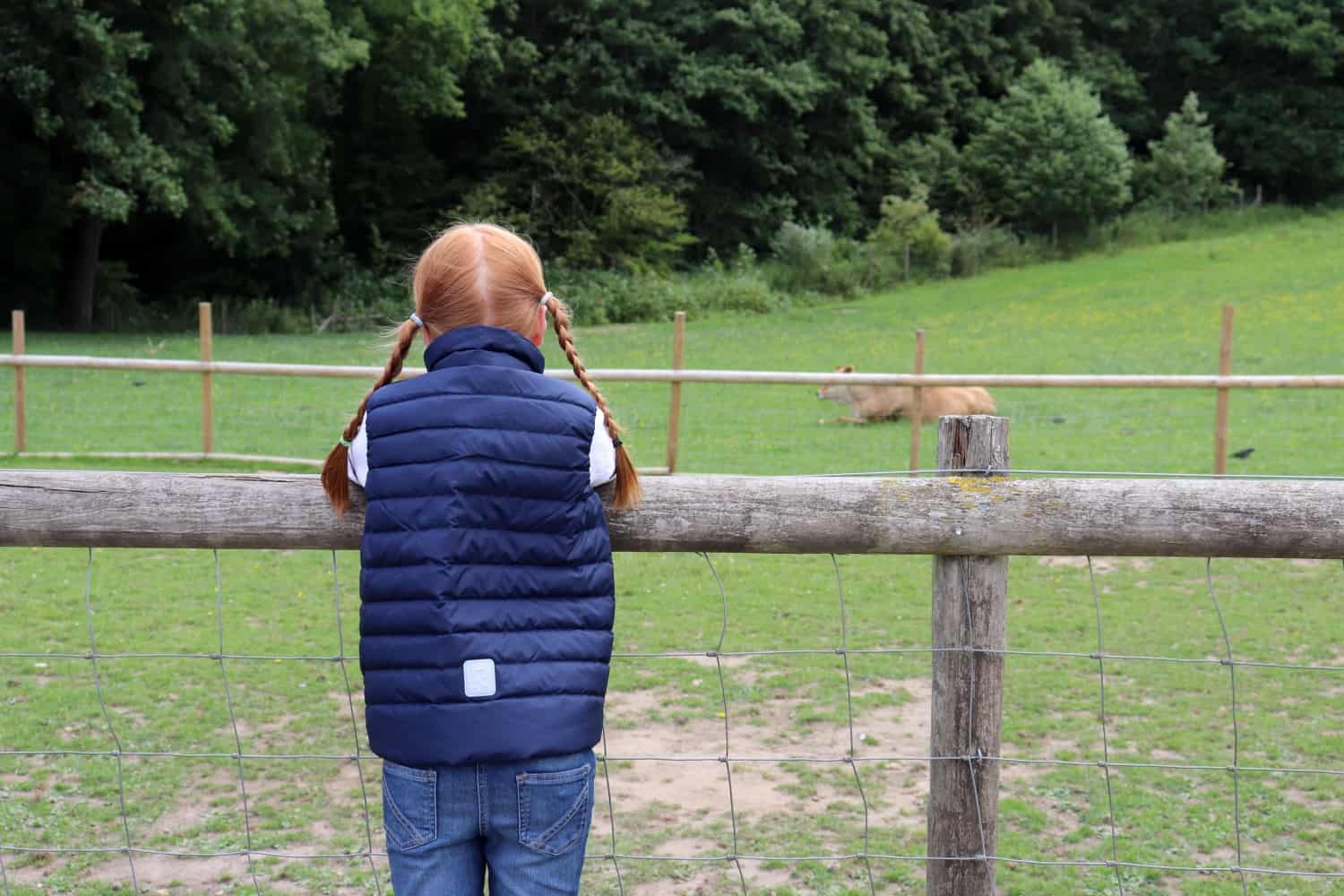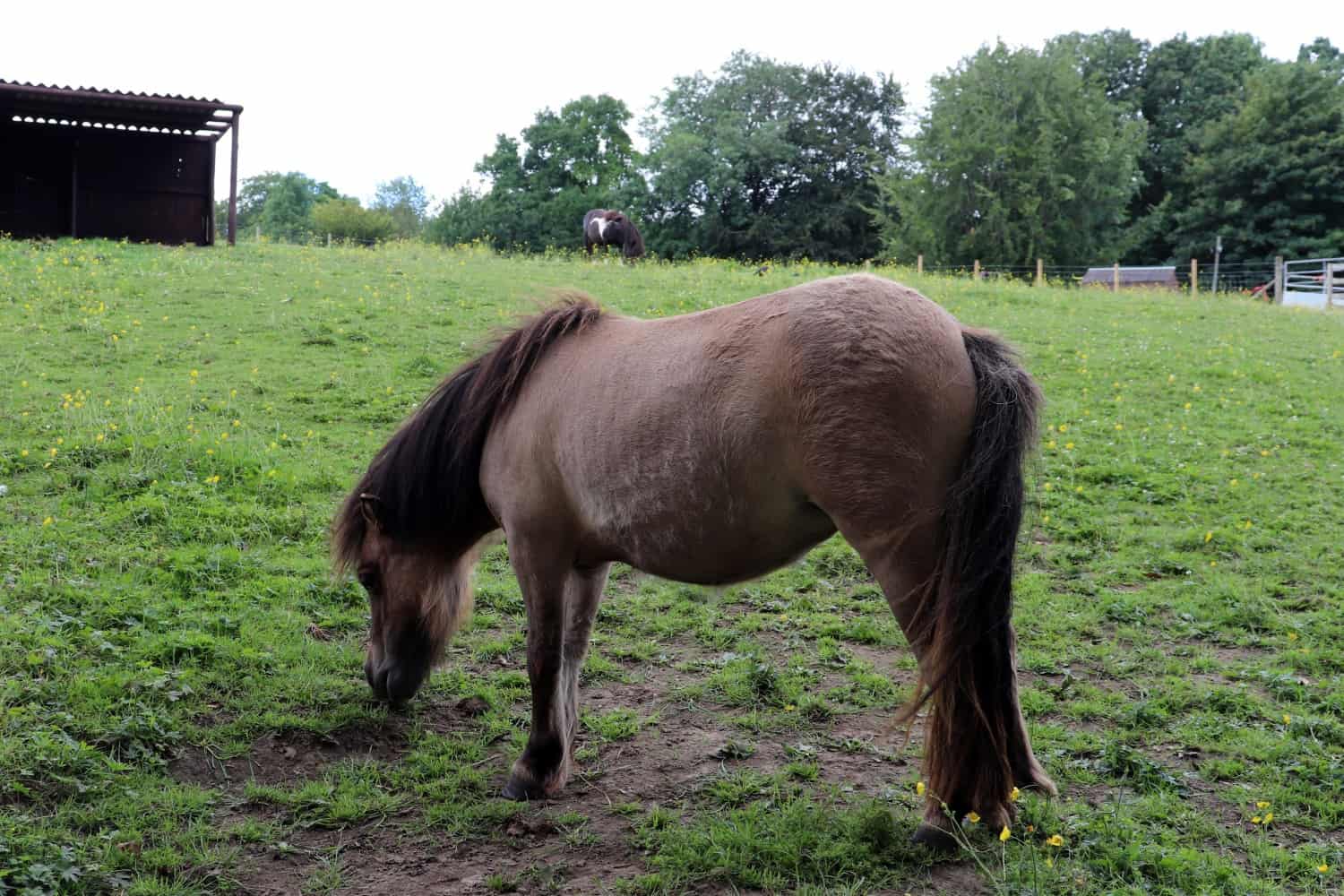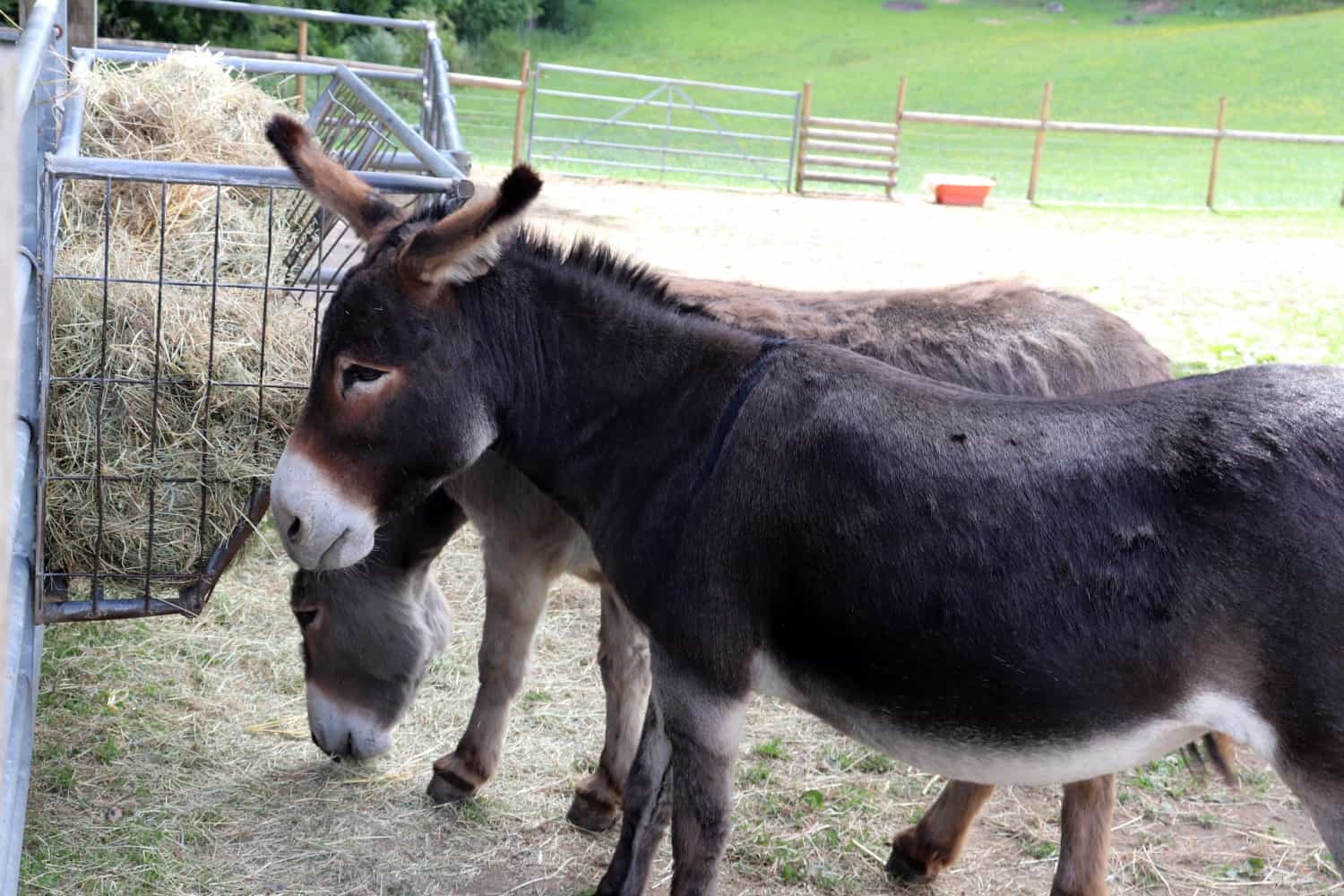 We were able to go in a few barns and see animals in their pens but the majority were outside in fields. It was so nice to be on an outdoorsy day out and I'm sure it was the children's first farm visit of the year.
The most exciting part of the day for the children was the adventure playground. There's so much to play on at Godstone Farm and as it was the first weekend playgrounds were allowed to open again the children were so excited. They hadn't been in a playground in nearly four months and were so happy to be in the huge outdoor play areas for as long as they wanted.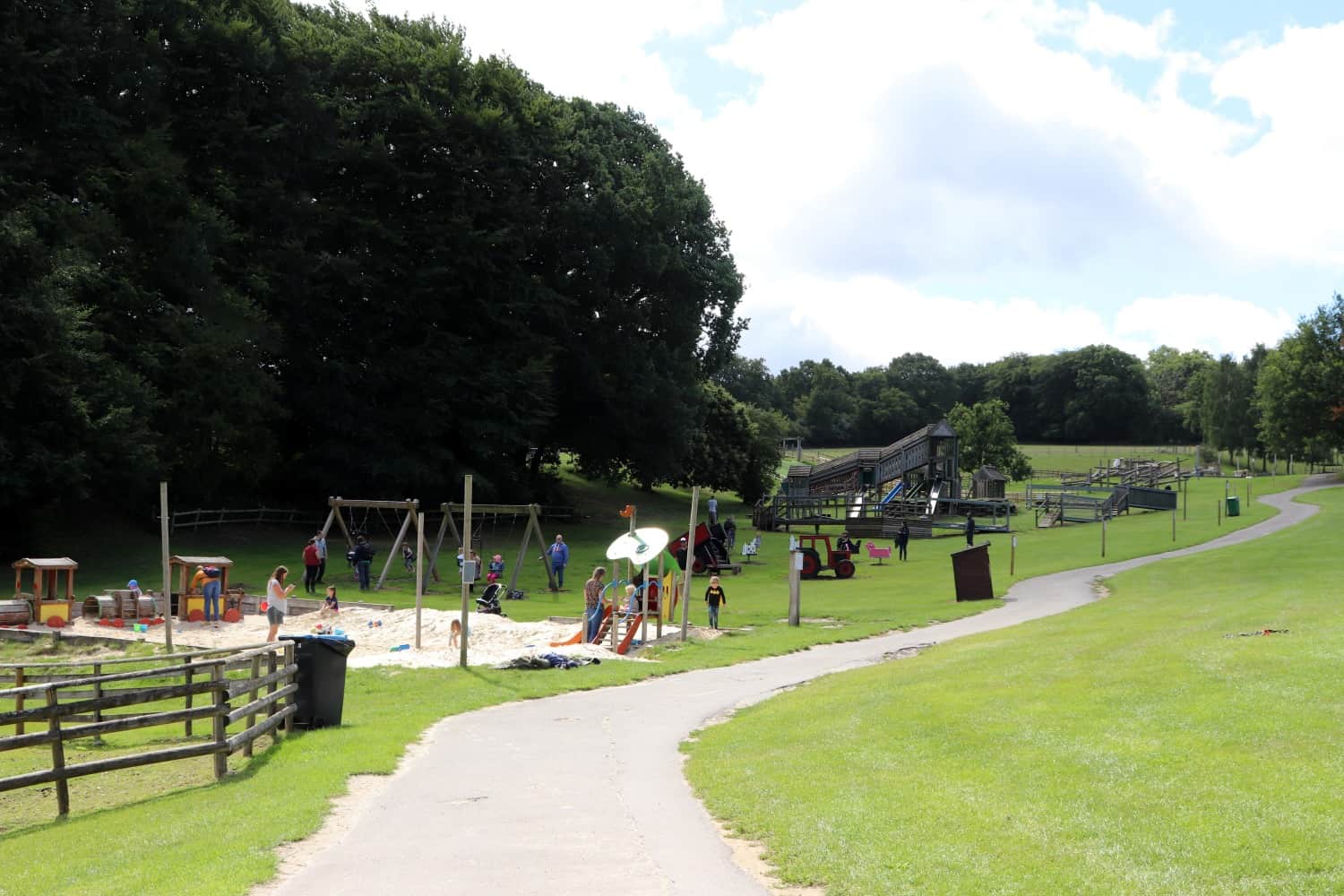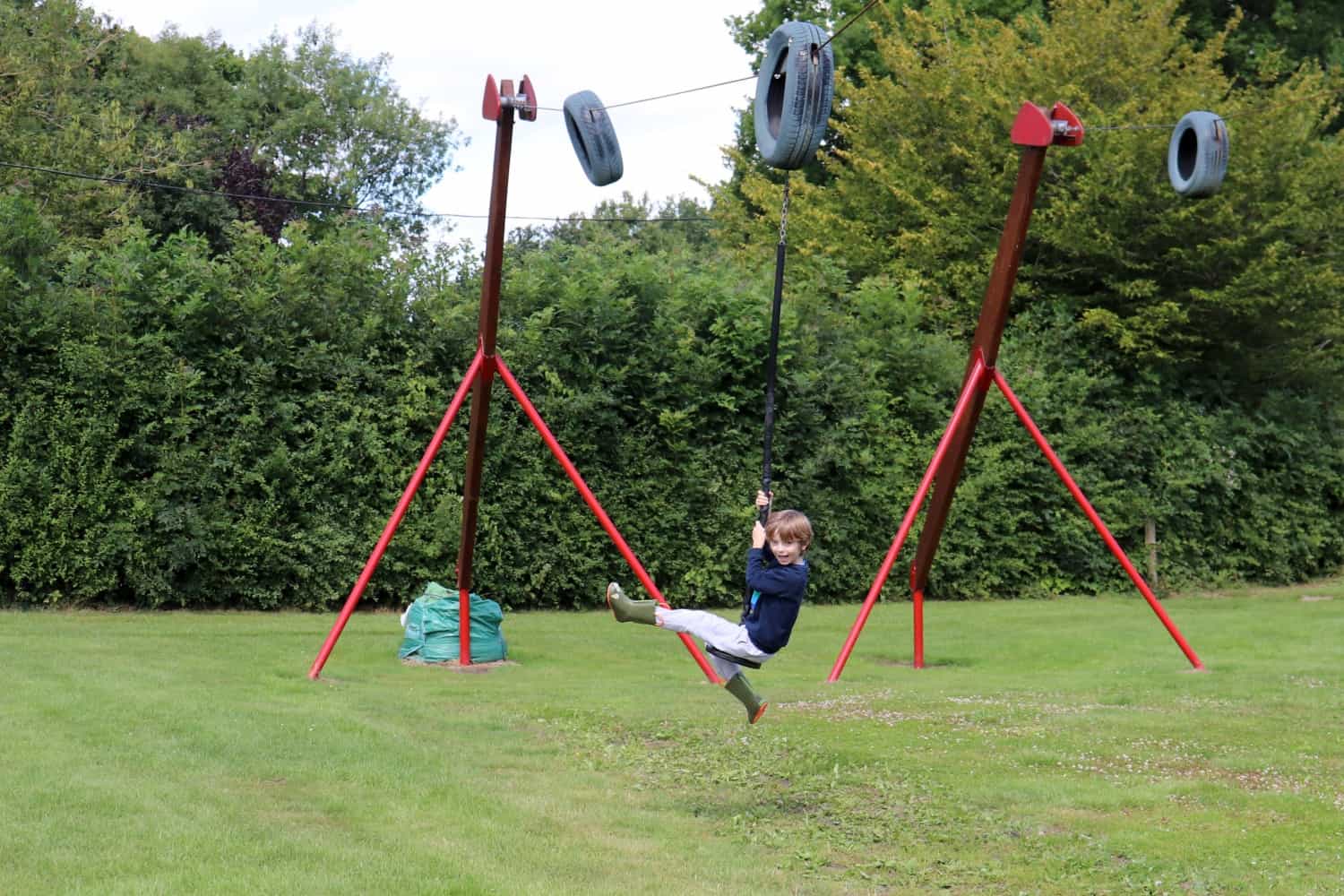 There are toilets and hand wash stations right next to the play areas and even during the peak lunch hours the play areas weren't too busy. We went on the zip line early and that was the only part that got busier later in the day. All the children playing were really aware of others, gave each other space and distanced really well. I was really impressed!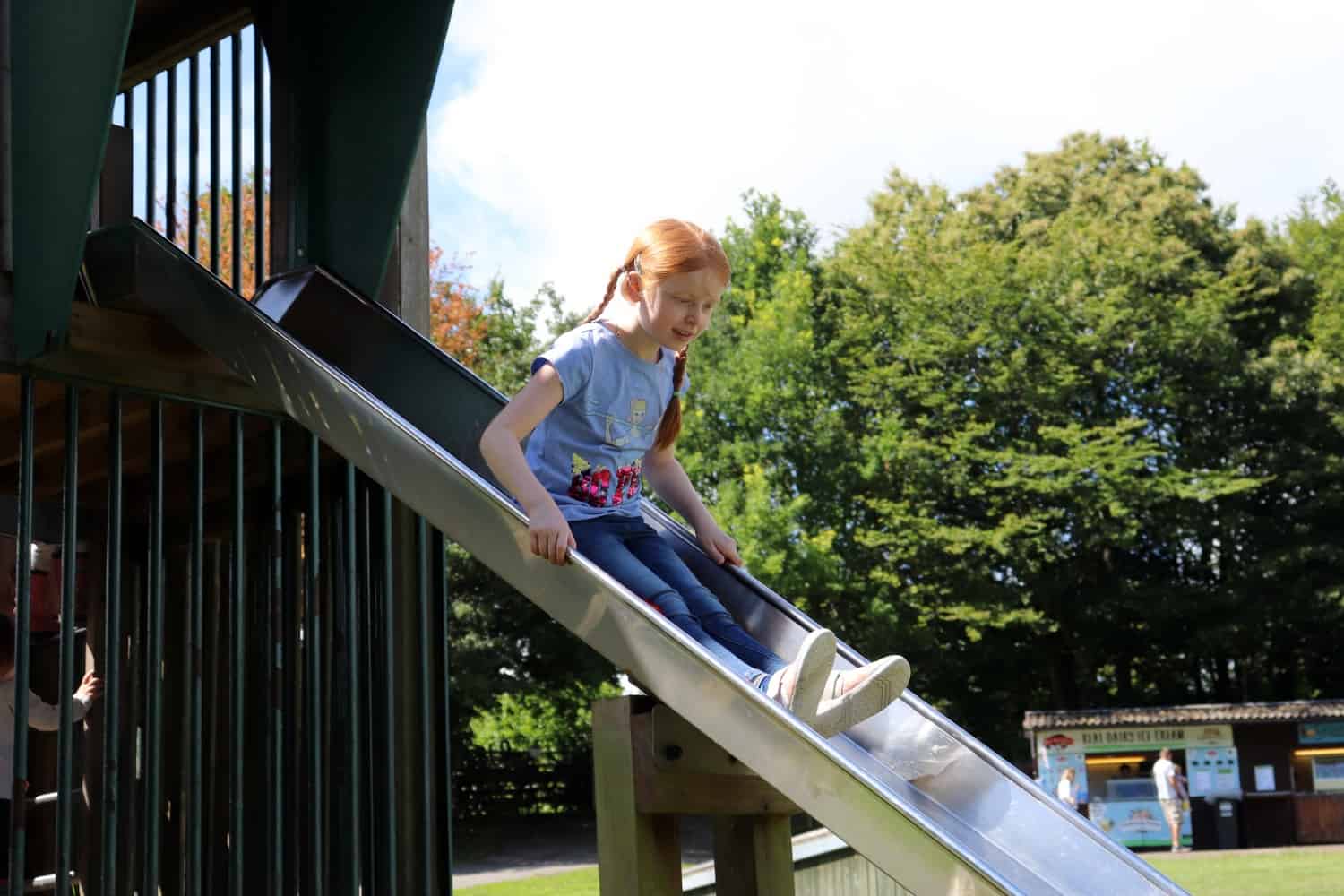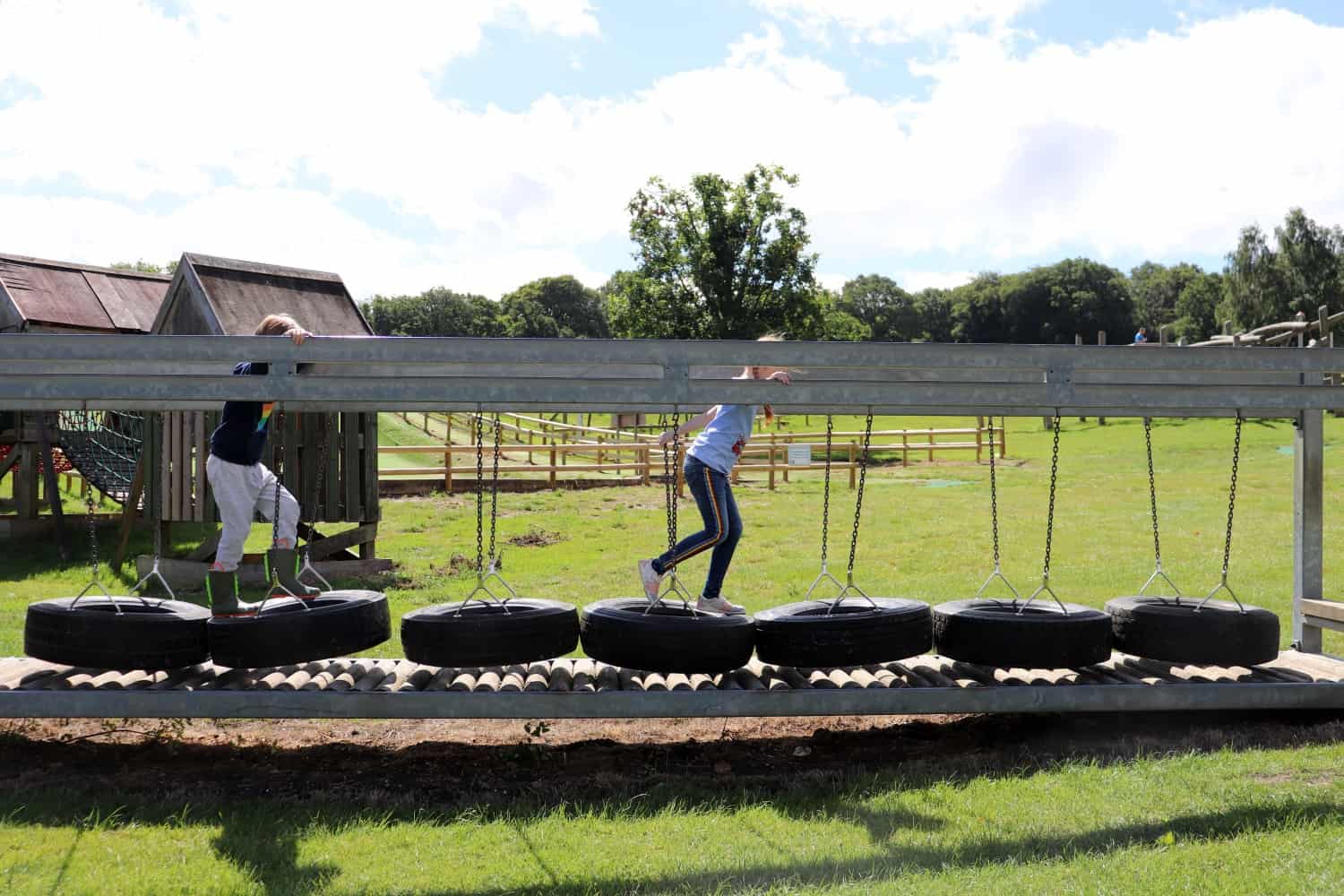 The children loved the Dino Trail at Godstone Farm, learning more about dinosaurs and seeing huge models of them at the same time. It was a great way to inspire us to walk further and explore more too.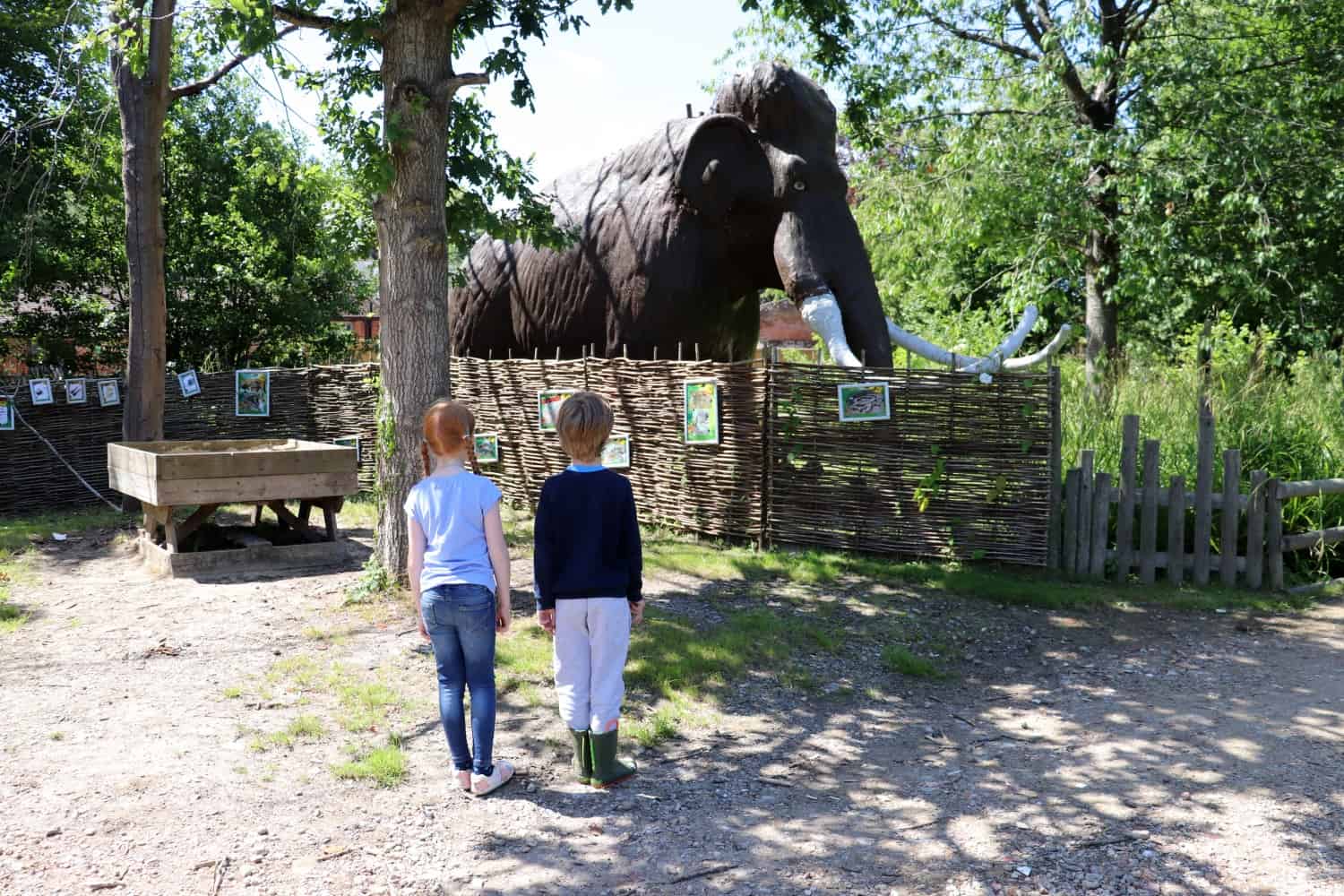 Godstone Farm has so much space to sit and enjoy a picnic as well as a couple of takeaway snack and drink options available. We took a picnic with us and bought ice creams too.
Some parts of Godstone Farm aren't open but that didn't detract from the great day we had. There aren't any tractor rides and the indoor play area is closed and the farm shop is open with a queueing system to manage the flow of people. There are no animal handling sessions as you'd usually expect at a farm but it was still an incredibly full day out with so much to do. Outdoor activities, wildlife and animals and so much space to explore. It was fantastic.
Godstone Farm was such a lovely, safe day out and just what we needed after spending months at home. It was so much fun for the children, we all loved seeing the animals and it was just a really lovely way to spend a day outside. You can find out more about Godstone Farm and book tickets over on their website.