*This is a paid post
I always find it hard to know what to buy for Father's Day and often I resort to the same things – a new book or movie, toiletries and socks. But, there's no surprise there and it's always nice to get something a little bit different but that you know the men in your life will appreciate.
This year Roy's Boys introduced me to their new range of matching socks for the whole family. The character socks are so fun, making them a fantastic alternative to more traditional socks as a gift this Father's Day.
Roy's Boys socs arrive beautifully packed in fully recyclable boxes. Wrapped simply in tissue paper that compliments the socks perfectly, each pair of socks is held together with a wooden peg, a really simple detail that adds so much character to any pair of socks.
The character range of family pack socks come in a range of styles and sizes to suit the whole family. There are so many familiar favourites like Hey Duggee, Baby Shark, Bing, Peppa Pig and Mr Men and Little Miss.
The Hey Duggee socks come in a set of adult and child sizes so that a Dad can match their son or daughter. They're available in Hey Duggee or Stick designs and any Dad with a Hey Duggee loving child would love them.
Our children have been Peppa Pig fans for years and so loved the Peppa Pig range of socks. They come in styles to suit every member of the family with every member of the pig family having their own sock design including Granny and Grandpa Pig.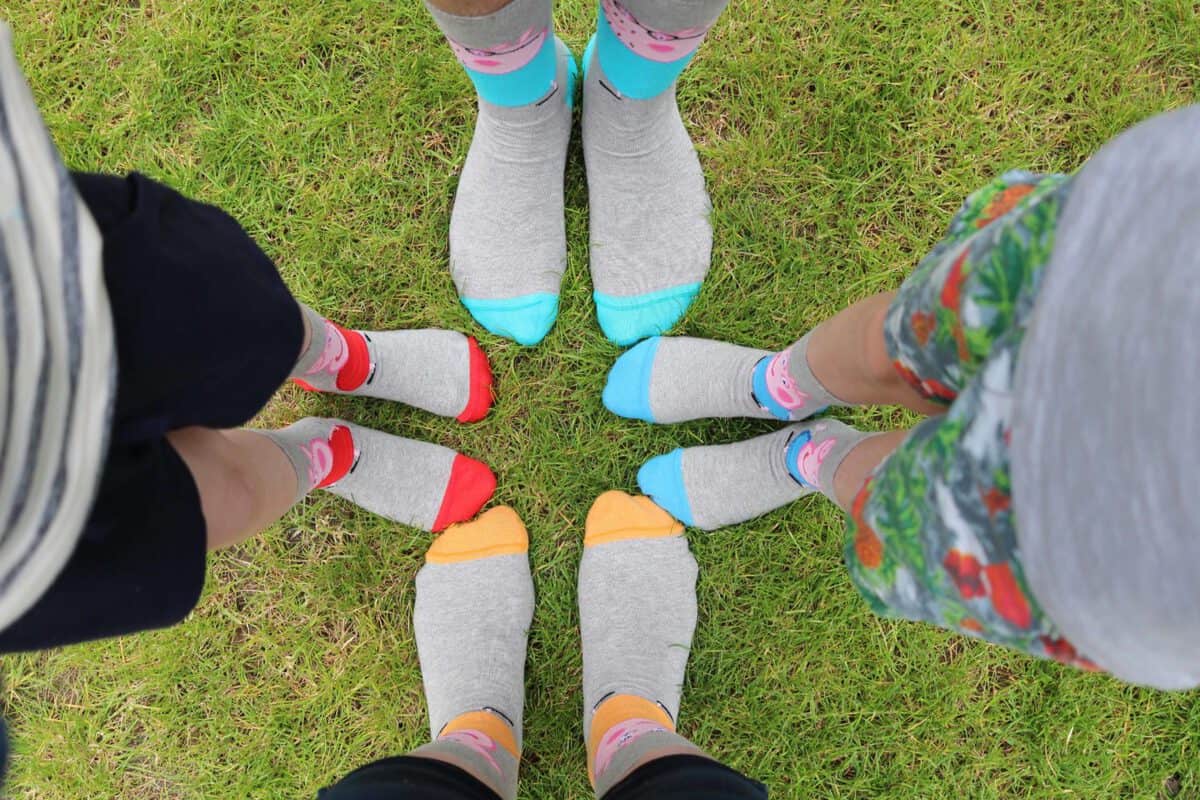 The Little Miss and Mr Men socks are great for Dads and daughters. The children's socks say Daughter of a Mr Grumpy, Mr Funny or other Mr Men characters and the Dad socks say Dad of a Little Miss Sunshine, Little Miss Chatterbox or other Little Miss characters. These are great for really capturing a father and daughter's personality and LP loves having socks to match her Daddy.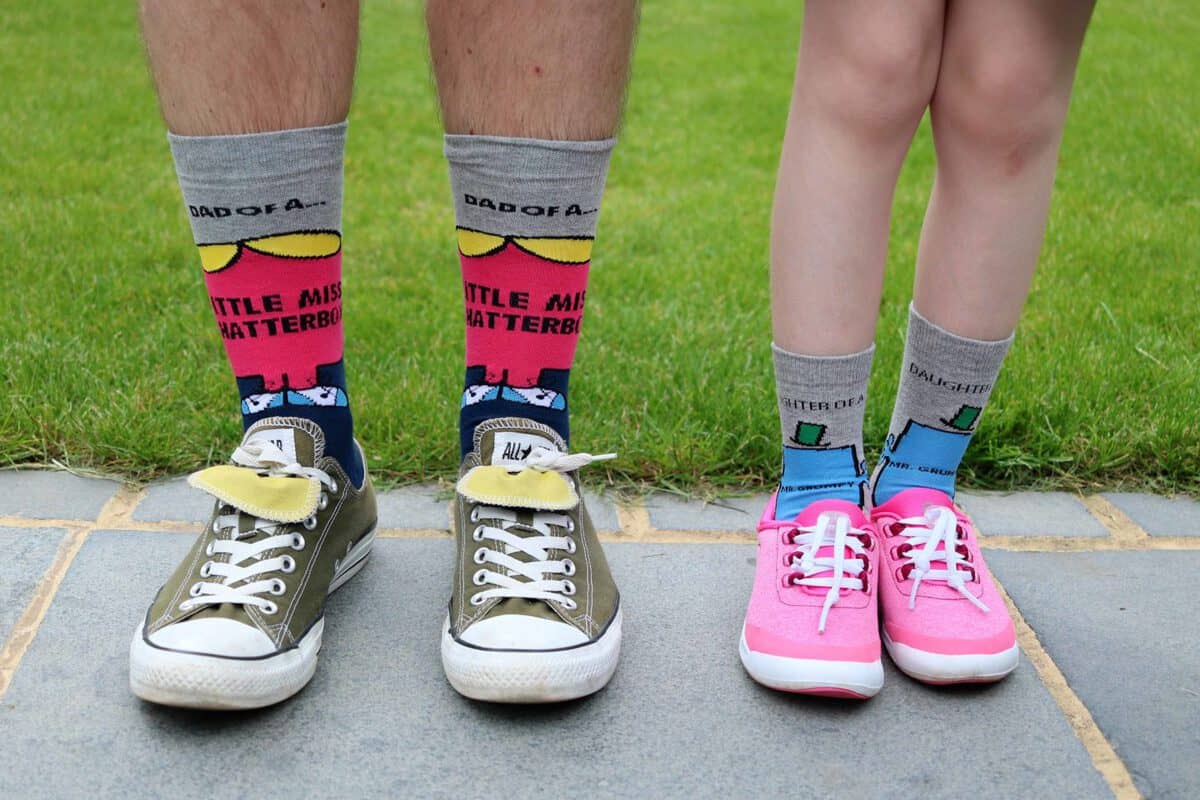 Roy's Boys socks are made in the UK and are made to last, wash and wear well. They're really comfortable to wear, fit well and are socks that I know our family will be wearing for a long time to come.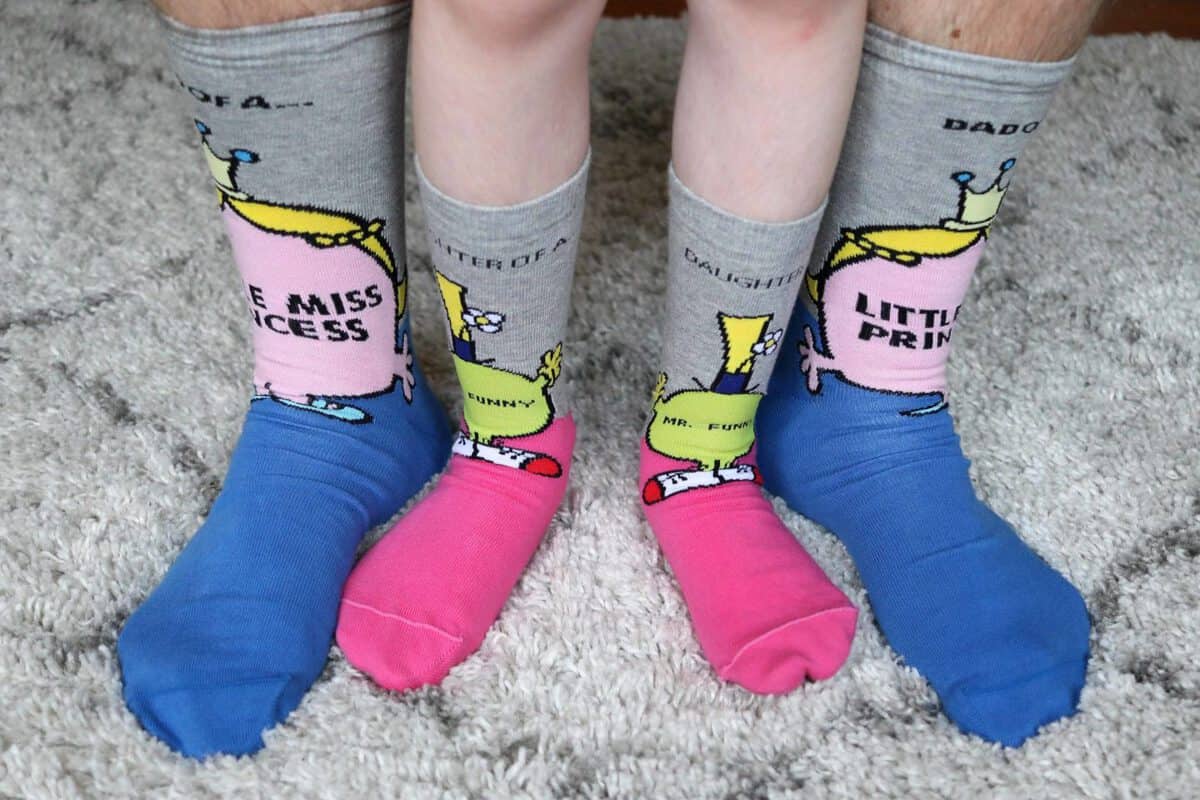 With prices starting at just £3 a pair, Roy's Boys socks are a really lovely gift and you can create a pack of socks perfect for any father in your life. Also, if more traditional socks would be preferred, Roy's Boys have so many to choose from. You can see their full Father's Day range here and they have a great Christmas socks range too – perfect for kids and adults alike.