Last weekend I spent a lovely chunk of time at the Crowne Plaza Marlow on a spa break with a good friend. I'd been sent a Red Letter Days experience voucher for my Mothers Day gift guide and so we visited just before Mothers Day to have some time out and relaxation.
We arrived at the Crowne Plaza Marlow hotel quite early in the day so walked into Marlow for brunch and a potter. It was a lovely walk from the hotel, through forest, a park and along the River Thames. I think it's the first time we've managed to do 10k steps in a day on a spa break!
Marlow is absolutely beautiful with so many shops, so many places to eat or grab a coffee and just a really lovely atmosphere. It really was a nice base for a break away.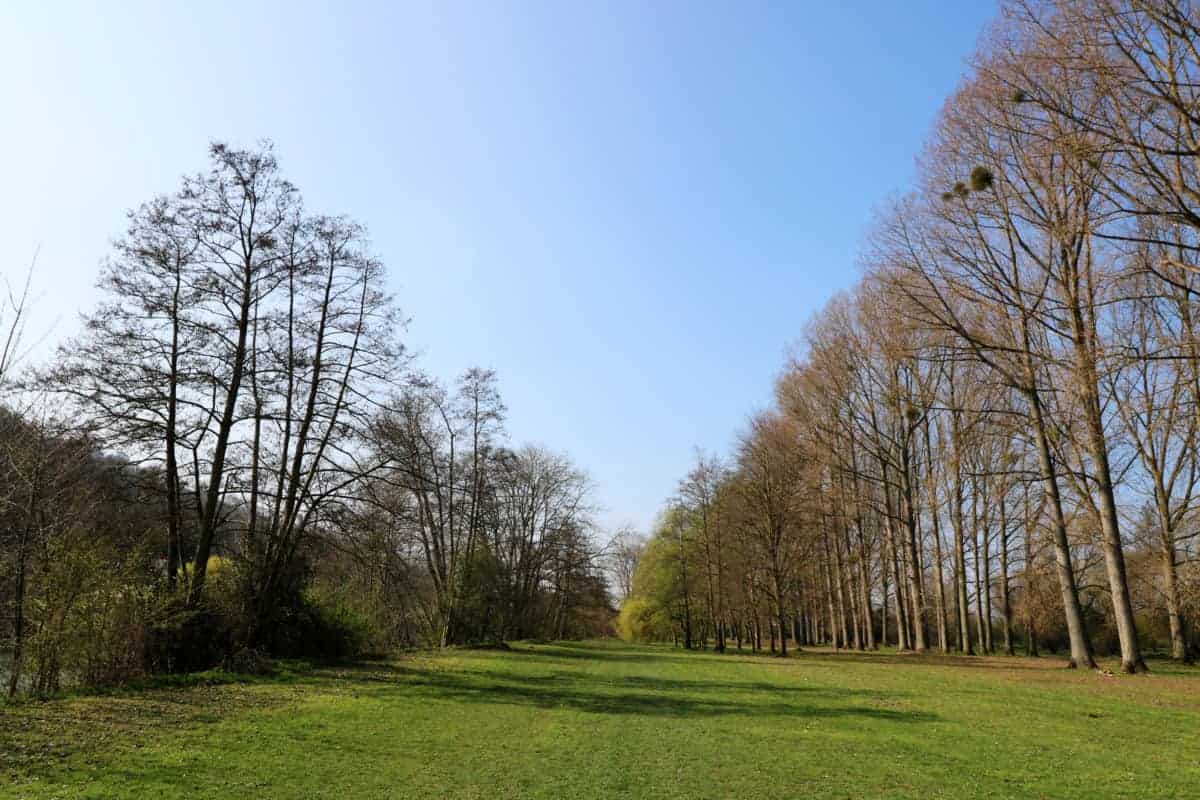 We got back to the hotel at about 1pm and were able to check in early. Our room was pretty typical of a conference centre or business hotel with a king size bed, work area and plenty of storage space. There were tea and coffee making facilities, biscuits, free wifi and even a mini fridge in our room. The staff even sent up more tea bags and milk when we needed it.
The bathroom had lots of towels, complimentary toiletries and a seperate shower cubicle as well as the bath. There were also robes in our room which is always a cherry on top of any spa break.
Our spa package included treatments and so we went to the spa just in time for my back, neck and shoulder massage. James on reception was an absolute delight – welcoming, friendly and there if we needed anything. He gave us towels, pointed us in the direction of everything we needed and I headed for my massage whilst Sarah went to relax.
Sarah's massage was later in the day but we both had really nice massages. The rooms could have been darker and the music was just the radio playing through the therapist's phone so that could definitely be changed to improve the ambience. But, both of us felt so relaxed after our massages and like they really had made a difference.
The rest of our time in the spa was spent in the pool, jacuzzi, steam room and sauna as well as outside in the open air hot tub. This was such a novelty – being able to sit outside comfortably on a sun lounger in March and enjoy the hot tub too. It was like being on holiday.
We went in search of drinks and after a slight bip we met Simon in the bar who was another lovely member of staff and couldn't do enough to help. We sat outside with glasses of Prosecco and felt like we were living the dream. The hotel has amazing grounds and a stunning lakeside position. It even has a play area for children making it a lovely, family friendly place to stay as well as a great option for a spa break.
When we got back to our room we had a box of chocolates in the fridge and were able to relax whilst we got ready for dinner. Although the hotel does have a restaurant we didn't have dinner included in our spa package so headed back into Marlow for dinner. Reception organised a cab for us and we were really impressed with how helpful they were. I got the impression that nothing would have been too much trouble.
After dinner we came back to our room, relaxed in our fluffy robes and chatted until the small hours. We had such a good night's sleep thanks to the comfy bed and blackout blinds. There were definitely no complaints where sleep was concerned.
We had breakfast at the hotel and it was a really great spread of hot and cold options, fruit, pastries, bread – there was everything we wanted. We did find that some options ran out before the staff had time to refill them but the staff were lovely – rushed off their feet but so attentive and helpful.
Really the ambience – or lack of – at breakfast was the only thing that let the stay down. There was renovation work going on next to the breakfast room and so we ate with the soundtrack of drilling and banging which isn't really what you expect during breakfast on a Saturday morning. If they couldn't have waited until after the breakfast hours to work then some music in the background would have drowned out the building work at least somewhat.
Aside from that we had such a lovely break at the Crowne Plaza hotel Marlow and it's somewhere we would never have thought to visit without the Red Letter Days experience. There was plenty of free parking for guests, it was so close to Marlow and the staff were really lovely and helpful. It was just the break we needed and a great option when looking at hotels in Marlow. I'm now investigating other spa breaks with Red Letter Days to book our next break away.