Disclosure: The products featured were sent for inclusion in this gift guide however all opinions are my own.
This post contains affiliate links and I may receive commission if you visit a link and buy something. Purchasing via an affiliate link doesn't cost you any extra, and I only recommend products and services I trust.
It's that time of the year where I put together inspiration for all the Mums in your life. Whether that's your own Mum, your Mother in Law or even gifts for your partner or kids to get you this year. I hope this gives you some wonderful gift ideas.
Beauty
Perfume is a fantastic Mother's Day gift and Dolma Vegan Fragrances is our latest find. They create a vast range of vegan, cruelty free perfumes that are all made in Britain. The Women's Discovery Set would make a lovely gift this year, with twelve different Dolma fragrances for your mum to try. Plus, when she's chosen her favourite, she can get 30% off her next order of a full size Dolma perfume. Make sure you read on for your chance to win a Discovery Set at the bottom of the page.
Forever have fantastic beauty products that would make wonderful gifts. One of our favourites is this beautiful set of Forever Aloe Body Lotion and Aloe Body Wash. Forever's Aloe Body Lotion is the perfect everyday moisturiser to soften skin and leave it feeling smooth, hydrated and healthy whilst the Aloe Body Wash will nourish and cleanse your skin, leaving it feeling healthy and refreshed. It's a great gift set for everyday use.
Nourish London is one of our favourite places to buy gifts and their The Gift of Sleep collection would be a great choice this Mother's Day – especially as every mum would love to improve the quality of their sleep!
The Gift of Sleep includes the Probiotic Multi-Mineral Repair Mask, Sleepy Pillow Mist and Relax Hydrating Peptide Serum. Together, they relax the body and mind so the skin can repair and regenerate whilst he restful, natural aromatherapy essential oils help to quieten the mind. It gives a good night's sleep whilst also helping your mother to have smooth supple skin, bright eyes, more energy and a feeling of wellbeing.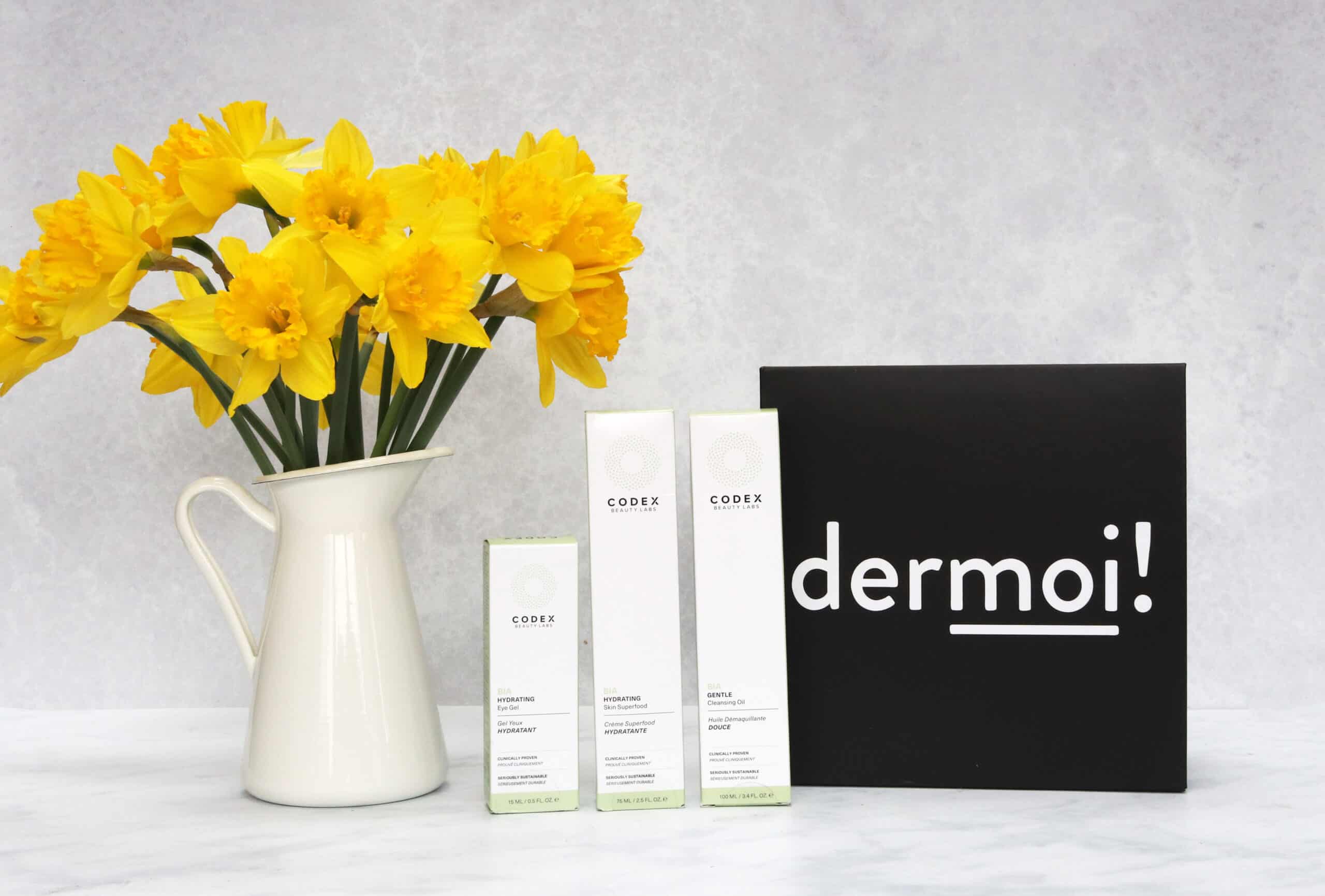 Dermoi is a fantastic place to get skincare gifts. They offer products, supplements and treatments that are selected by scientists who endorse every single product and ingredient on offer. Their range of Codex products would make a great gift this Mothers Day. Bia Gentle Cleansing Oil is deeply purifying but also restorative, working to hydrate, soothe, and protect skin.
Bia Hydrating Skin Superfood is a daily nourishing cream designed to restore and repair skin barrier function and provide relief to dry, flaking, sensitive skin and the Bia Hydrating Eye Cream is a lightweight, cooling and brightening eye gel that helps reduce undereye puffiness and dark circles, whilst soothing and providing instant hydration. You can see the full range of awesome skincare products over on the Dermoi website.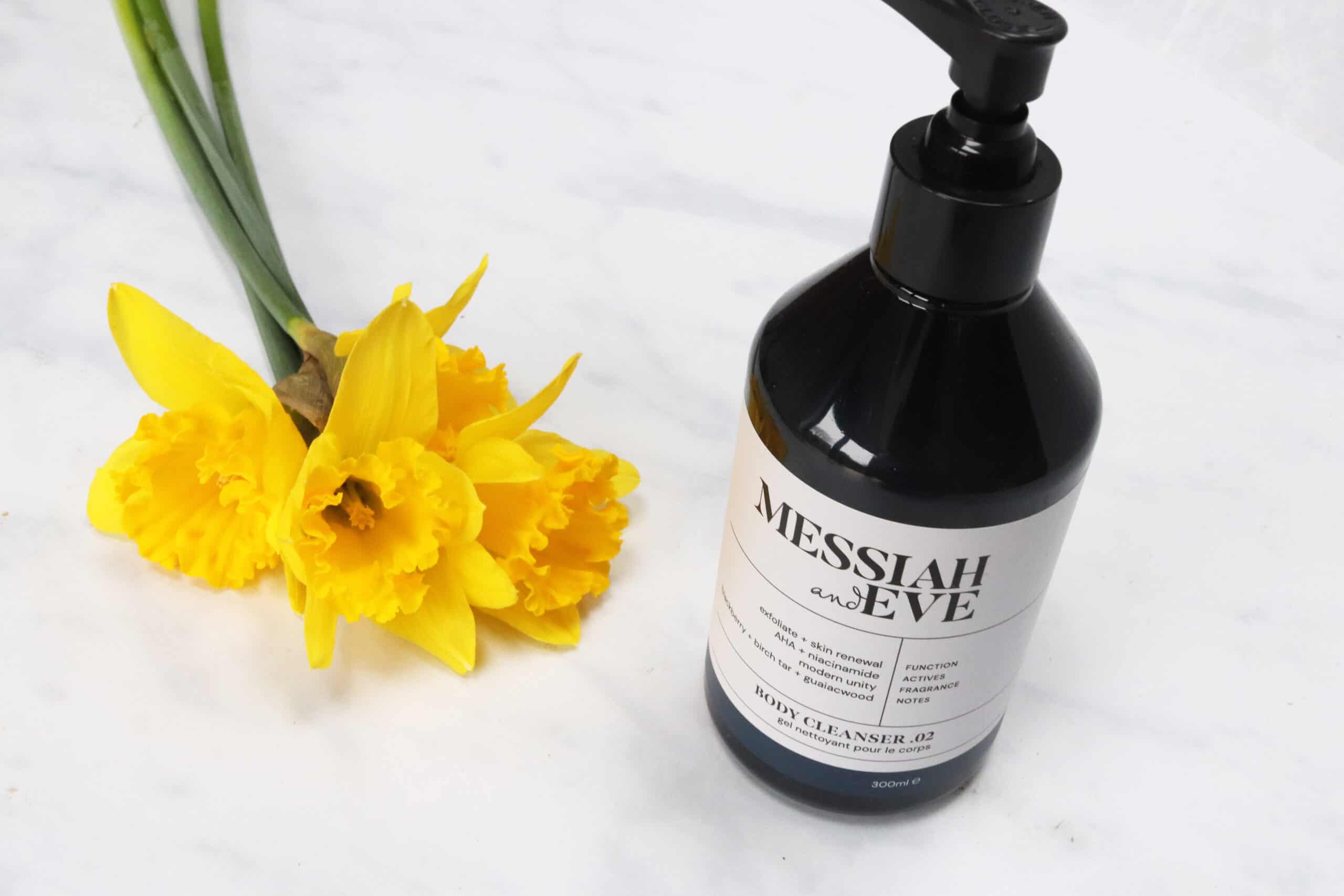 Another fantastic product that would make a great gift is Messiah and Eve Body Cleanser .02. It's a daily skin smoother that gently reveals fresh, radiant skin without any scrubby mess. It smells amazing with a sweet yet woody fragrance that really lasts and it works really well too.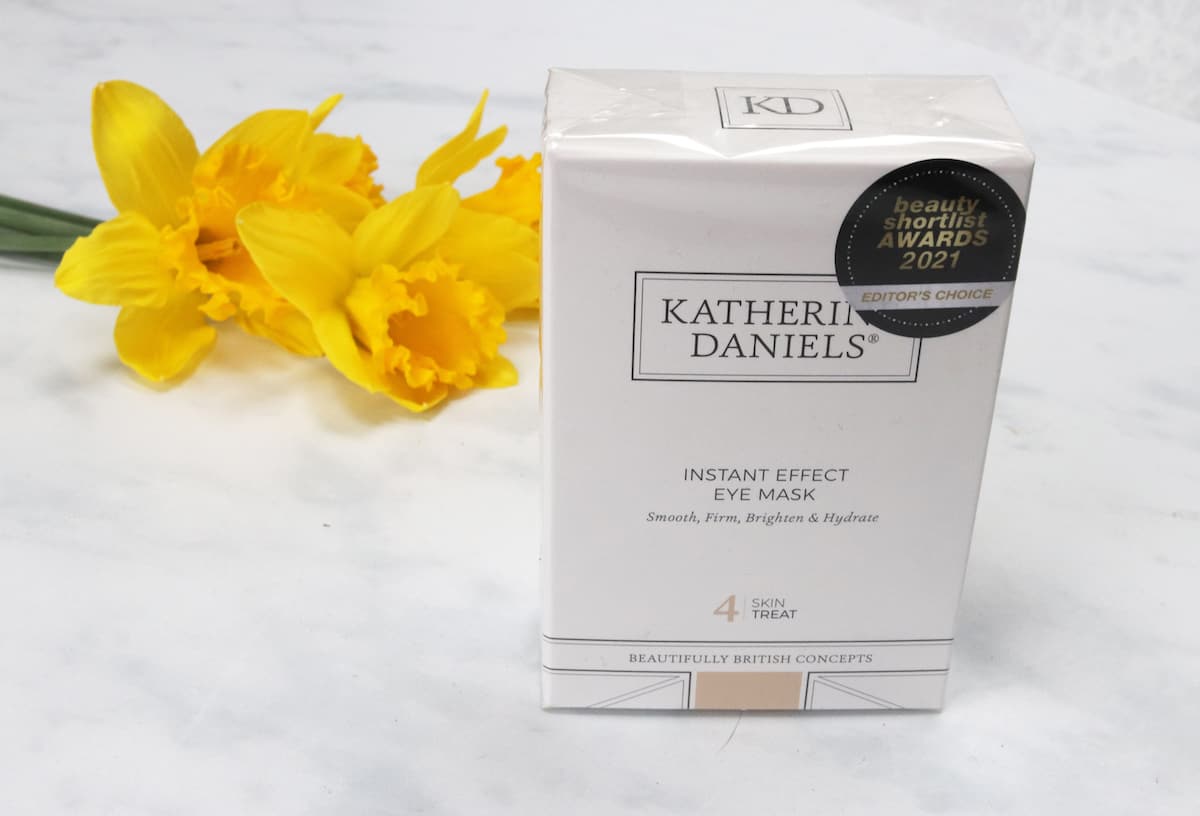 Something that any mum is bound to really appreciate is Katherine Daniels Instant Effect Eye Masks. The superior, salon strength eye masks instantly transform and revitalise tired, dehydrated eyes. The masks are activated when you use them, making the skin around the eye area look visibly plumped, smooth and lifted, leaving it feeling hydrated, firm and revitalised all in just 20 minutes.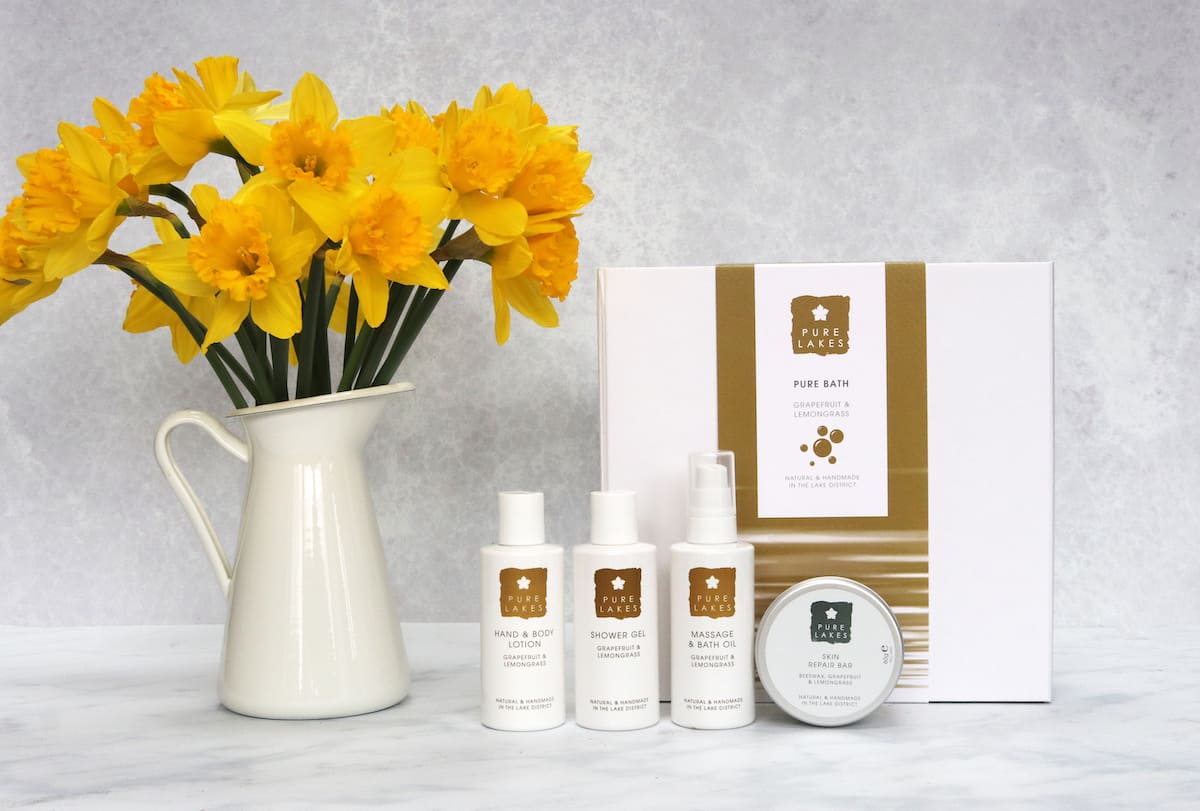 Pure Lakes have a fantastic range of gift sets that would make great gifts this Mothers Day. Pure Lakes produce award-winning, natural skincare that nourishes the skin and works in harmony with your body. All products are handmade in the Lake District with the finest, highest quality natural ingredients and environmentally friendly packaging. One of our favourite products is the Pure Bath Gift Set, with everything you need for a relaxing and luxuriant bath, with Massage and Bath Oil, Shower Gel, Hand and Body Lotion and a Skin Repair Bar all in the signature Grapefruit & Lemongrass scent.
Arran Sense of Scotland have a great range of hand and body gifts sets. Each Arran Collection is inspired by and connected to the Arran island. They're inspired by the vibrant summer sunsets over the lush green hills of Glen Rosa. And the Arran Glen Rosa Fig and Ylang Ylang Hand Care Gift Set would make a wonderful gift. Presented in a beautiful ARRAN Gift Box it includes a hand wash and hand cream in a warm, sweet and delicate scent.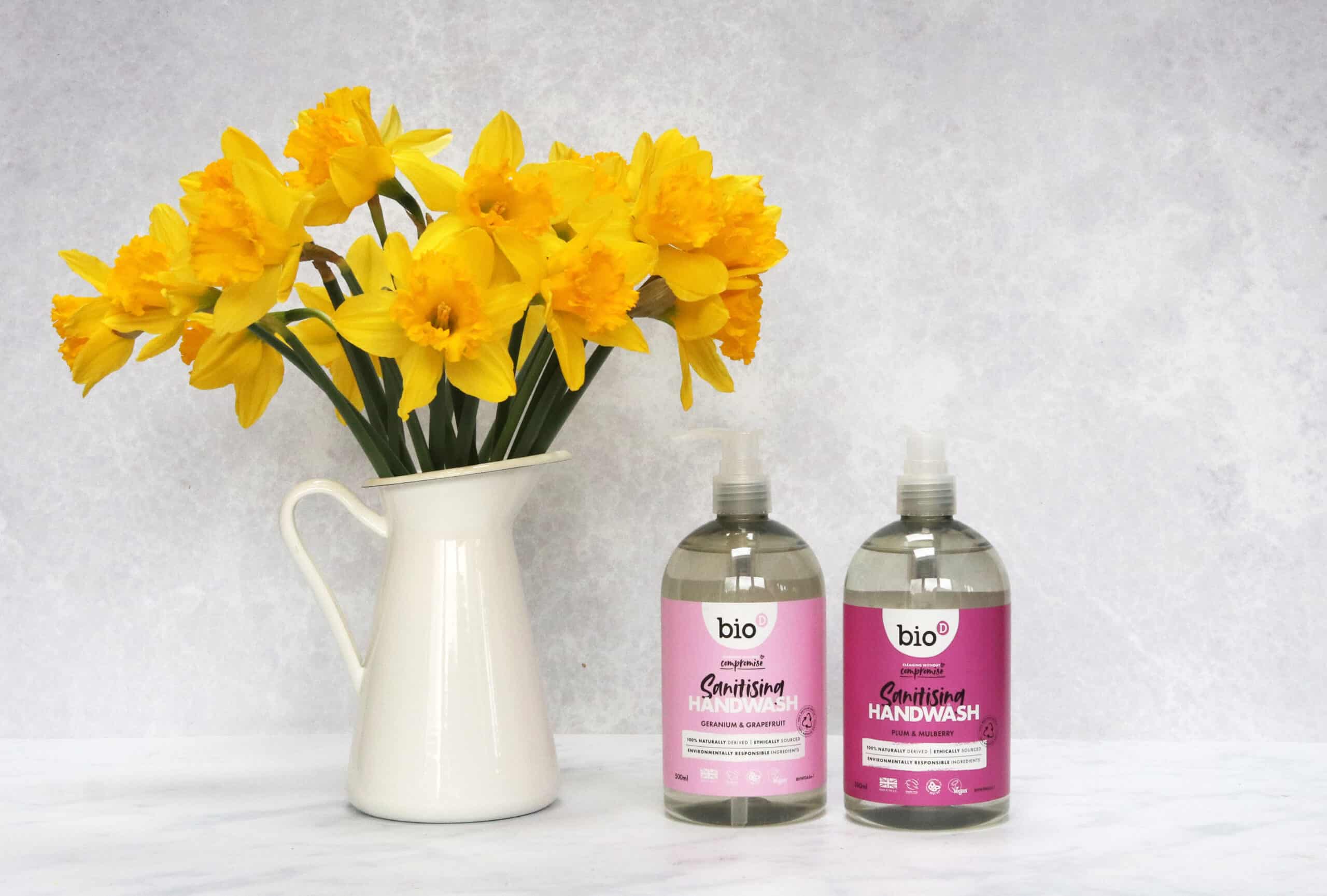 For a token gift, hand washes from the green cleaning company Bio-D would make a lovely gift. They contain naturally derived ingredients, making them eco-friendly and vegan plus they come in a range of fragrances – lime and aloe vera, geranium and grapefruit and plum and mulberry plus a fragrance free version all in recyclable bottles that are created from 100% recycled plastics.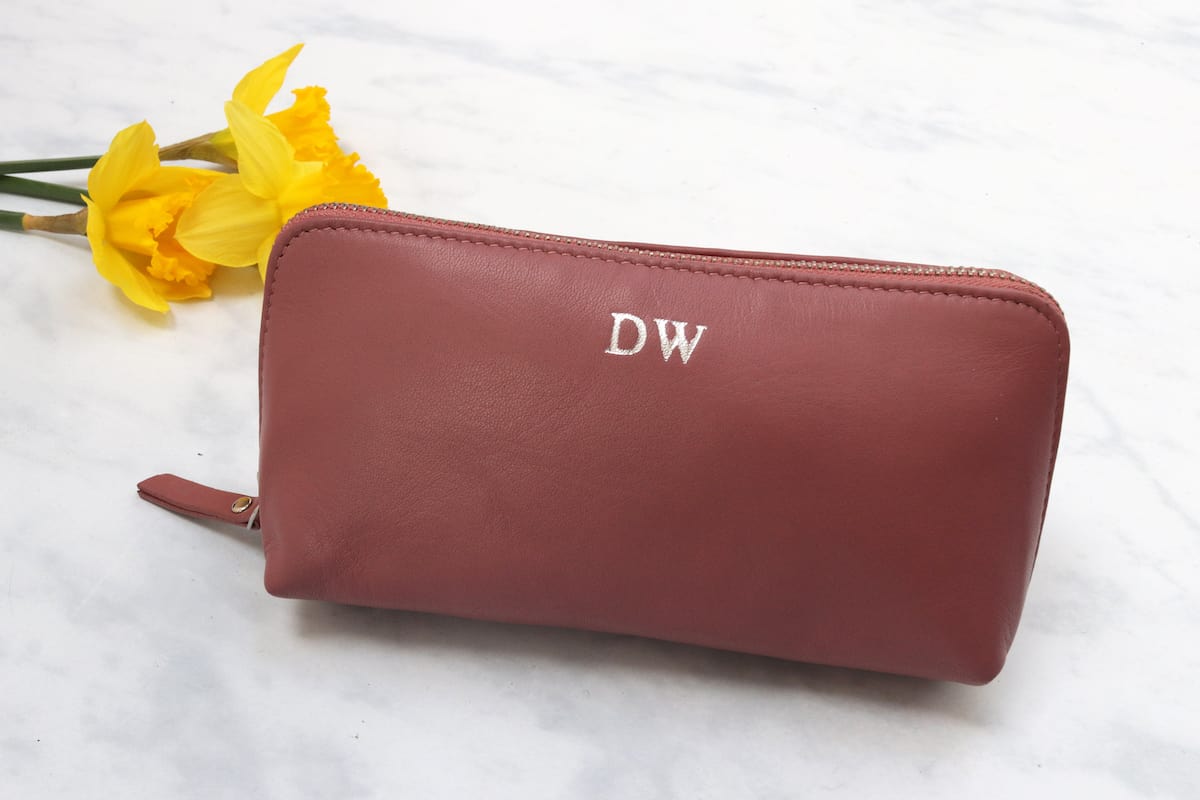 When finding nice beauty products for Mother's Day, make up or toiletry bags can also be a really lovely gift. This Avril Makeup Bag from Boutique Gifts comes in a range of colours, is a great size and is made from real leather, making it a long lasting, beautiful gift. It can even be personalised with initials, making it a gorgeous, unique gift.
Something to wear
Depending on who you're buying for, clothes can be really hard to buy or really easy. If your mum loves a certain TV show, movie or band, then Lost Universe have a fantastic range of clothing where there is bound to be something perfect for them. This Star Wars The Mandalorian The Child Sketch women's t-shirt would make a great gift this Mother's Day. Officially licensed, it features an iconic design from the Disney Plus series that any Star Wars fan will love.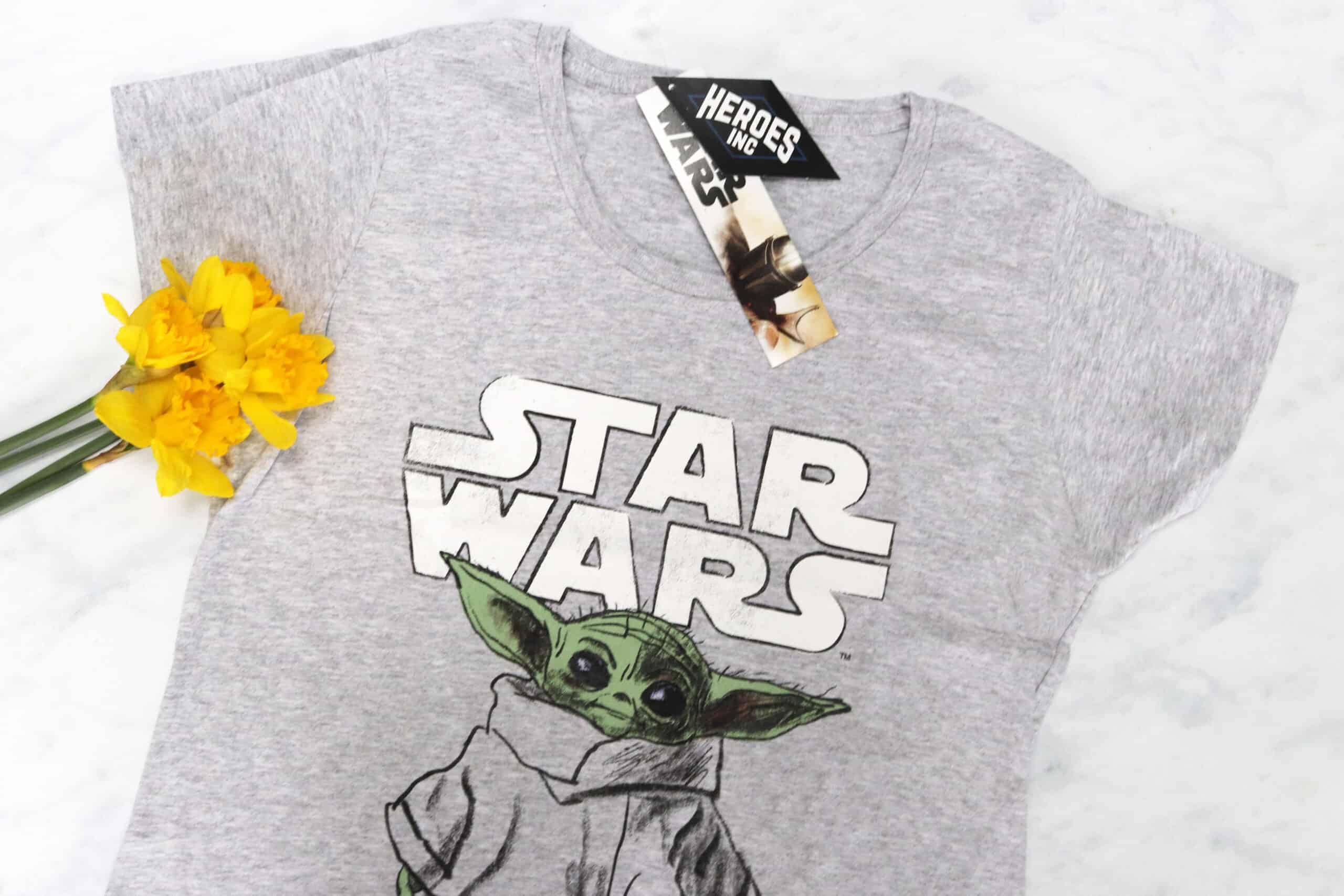 Another great, thoughtful gift is a watch and Toff London have a great range of women's watches available that are perfect for Mother's Day. This Mother's Day Flower Watch comes in a range of colours. With a genuine leather or stainless steel strap and a hard-wearing 38mm metal case, it's a gift that is made to last. It will be admired for years!
Jewellery is another lovely gift for Mother's Day and Boutique Gifts have a great range this year. From bracelets and necklaces to watches and trinket boxes, they have gifts that will be perfect for any Mum this year. Plus, everything can be engraved, making it a really personalised, thoughtful gift – like this Belize Freshwater Pearl Bracelet.
Lily Blanche is our latest discovery for beautiful, quality jewellery and any piece from their collection would make a wonderful gift this Mother's Day. Everything arrived beautifully gift boxed, making it a gift ready to give and they have a really vast range of personalised jewellery too.
Our favourite pieces are the pearl collections. Classic and timeless, the pearl necklace and pearl earrings are perfect for any occasion and would suit any mum too. They're pieces that are created to be understated but beautiful.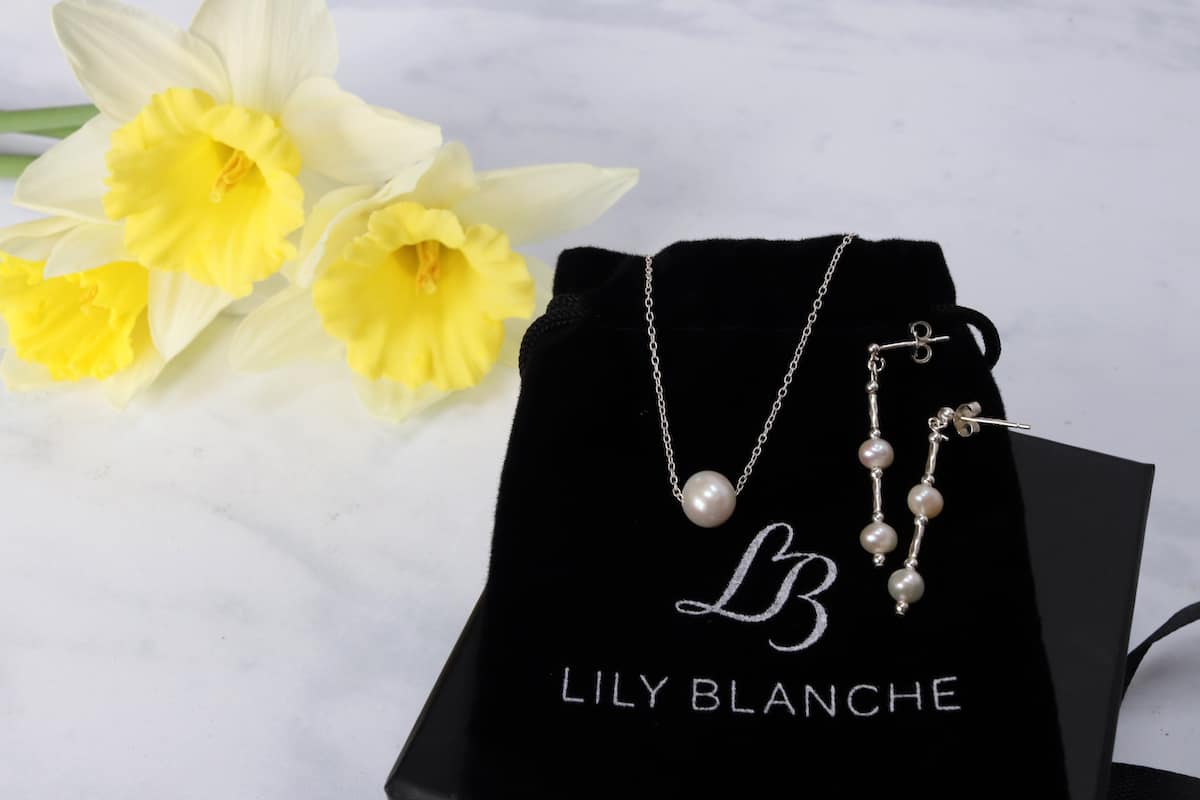 Technology
If the mum in your life likes music then Roxi would be a great gift. You can get the ROXi app on your TV for free to enjoy music videos, karaoke and games. It lets you have unlimited access to original music videos which are constantly updated with the newest releases. Plus, there are exclusive music channels, you can turn your TV into a karaoke machine with the help of ROXi's Karaoke Microphone and have hours of fun with ROXi's interactive music games. The ROXi microphone is free whilst stocks last and would make a great gift – or you can get the ROXi console if your mum doesn't have a compatible Smart TV service.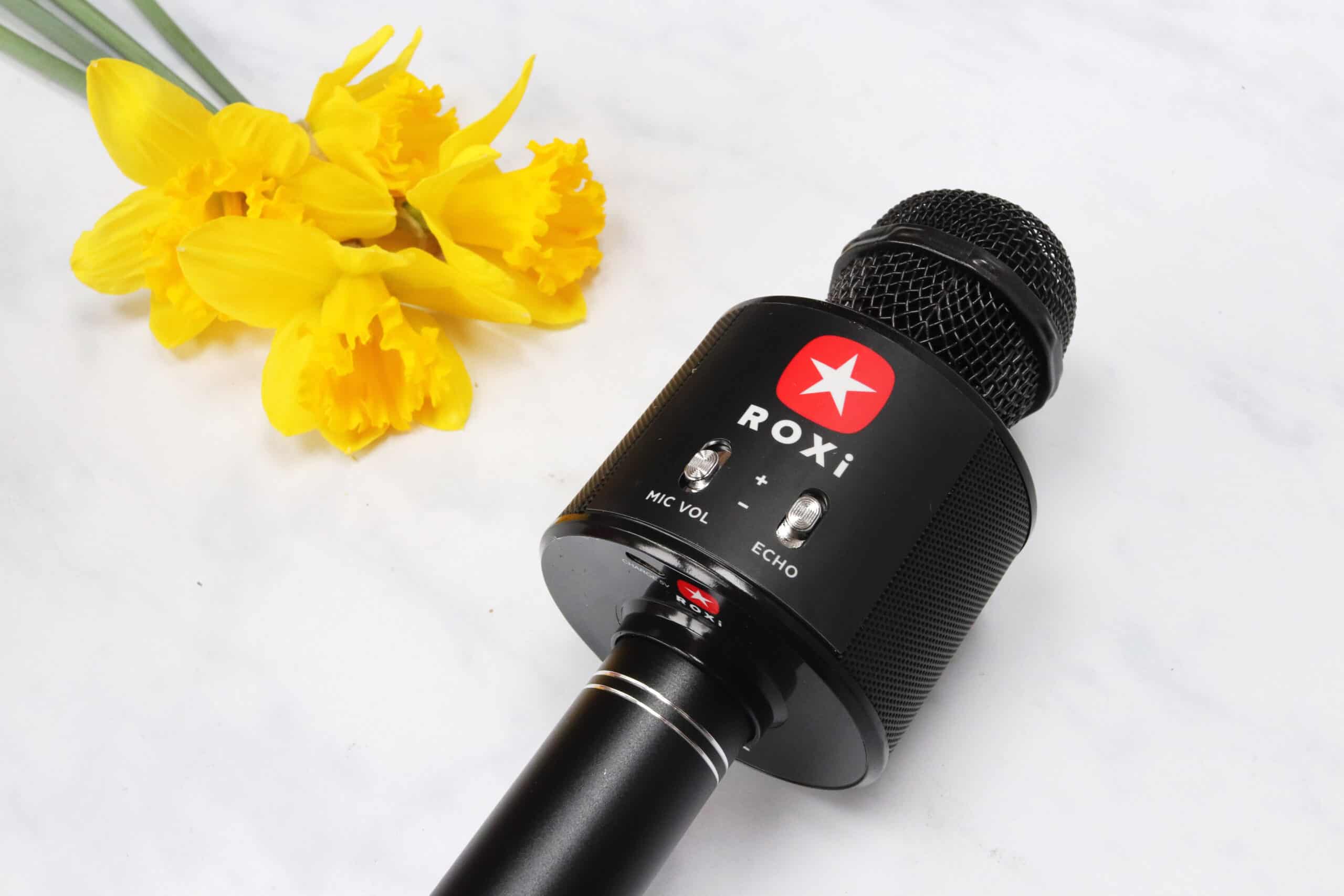 What mum wouldn't love the gift of a good night's sleep? QuietOn have launched QuietOn 3, the world's smallest active-noise cancelling earbuds that reduce low-frequency noises to give peace and quiet whatever your sleeping environment is like. The earbuds fit completely in your ear, making them comfortable to sleep with throughout the night, however you sleep.
So if your mum complains that your dad's snoring keeps her awake, that the birds always start tweeting at sunrise or that the bin men always disturb her, QuietOn 3 could be the perfect gift for her. Find out more here.
Homeware
A lovely gift for the home is always appreciated on Mother's Day and this Disney Cinderella Castle Snowglobe from Lost Universe would make a really lovely gift for any Disney fan. It features a beautiful sculpture of Cinderella's castle inside the globe and Cinderella and Prince Charming dancing at the ball on the base along with the phrase a dream is a wish your heart makes. Complete with a gift box and officially licensed, it would love perfect in any home.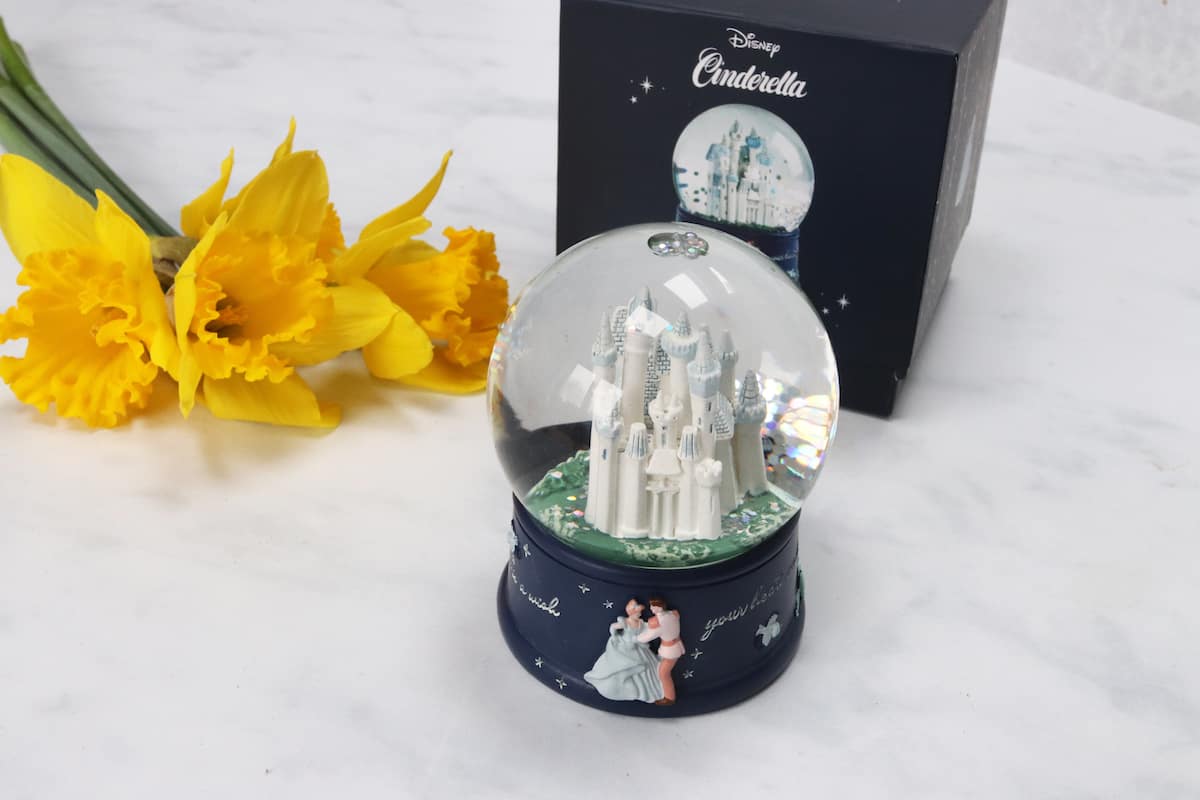 Figurines and ornaments can be a really lovely gift and I really love the Disney Showcase collection from Gift Giving All Wrapped Up. The Sorcerer Mickey Figurine would be a lovely gift for any Disney fan this Mother's day, featuring classic Sorcerer Mickey in his iconic pose. The detailing is incredible and it would look fantastic in any home.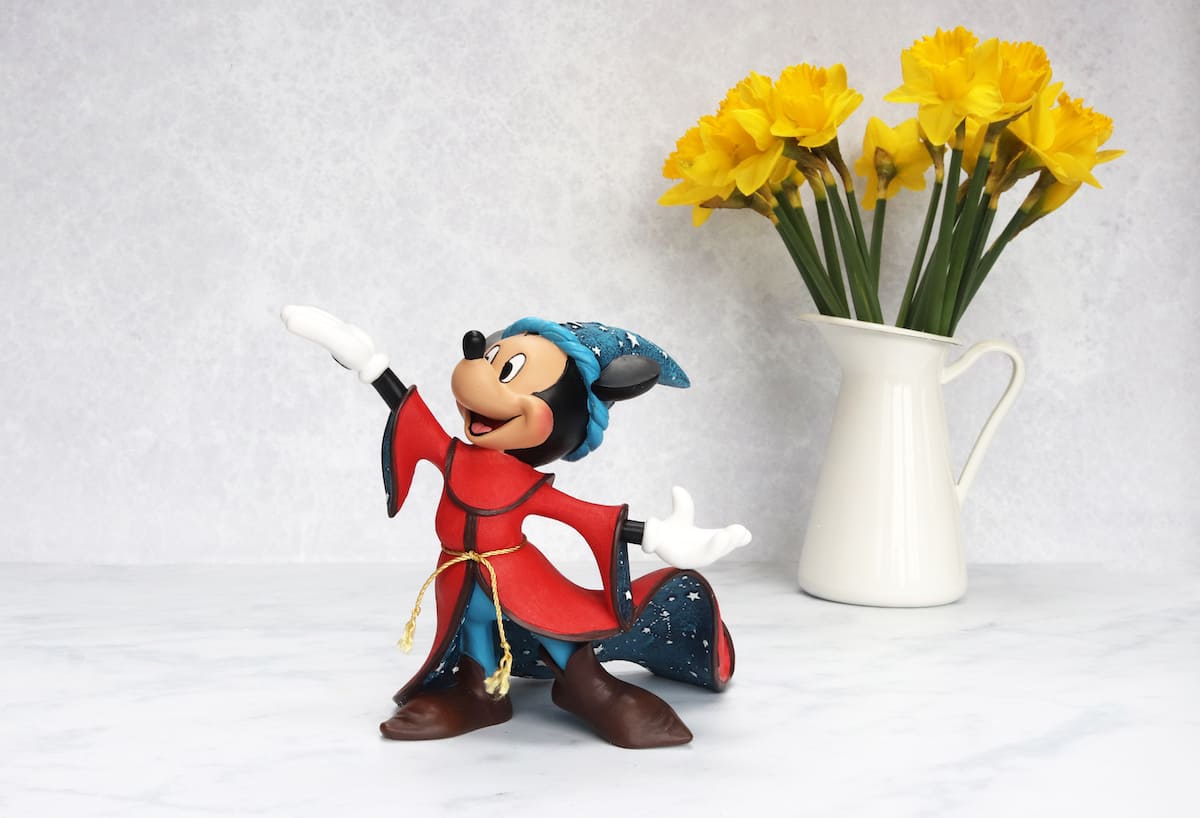 If your mum loves gnomes then she will also love a piece from the Heartwood Creek collection from Jim Shore. There are so many whimsical designs of everything from gnomes to animals and lots of seasonal options too. I love this Garden Guest figurine – perfect for spring and Mother's Day!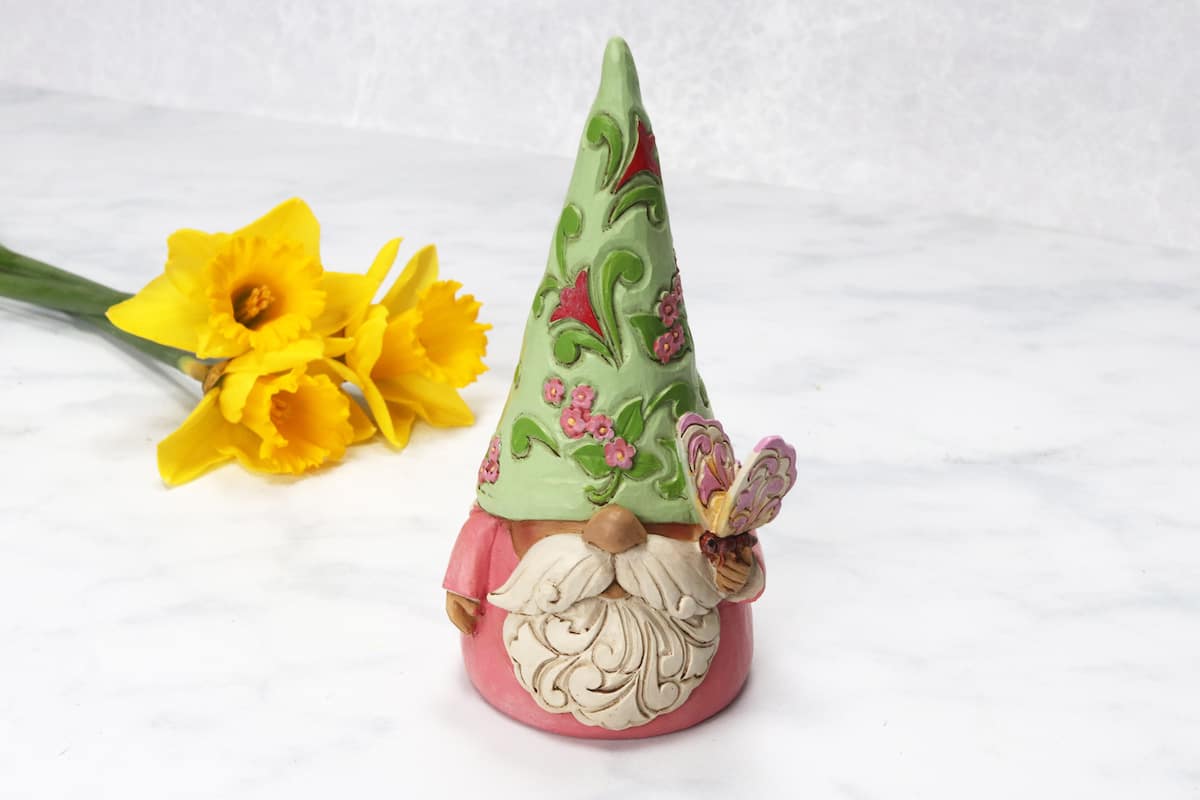 For something a little different, Kloche create beautiful glass dome decorations, holding detailed figurines perfect for any occasion. This Wonderful Mum Flower Figurine is absolutely stunning, eco friendly and a really lovely gift idea.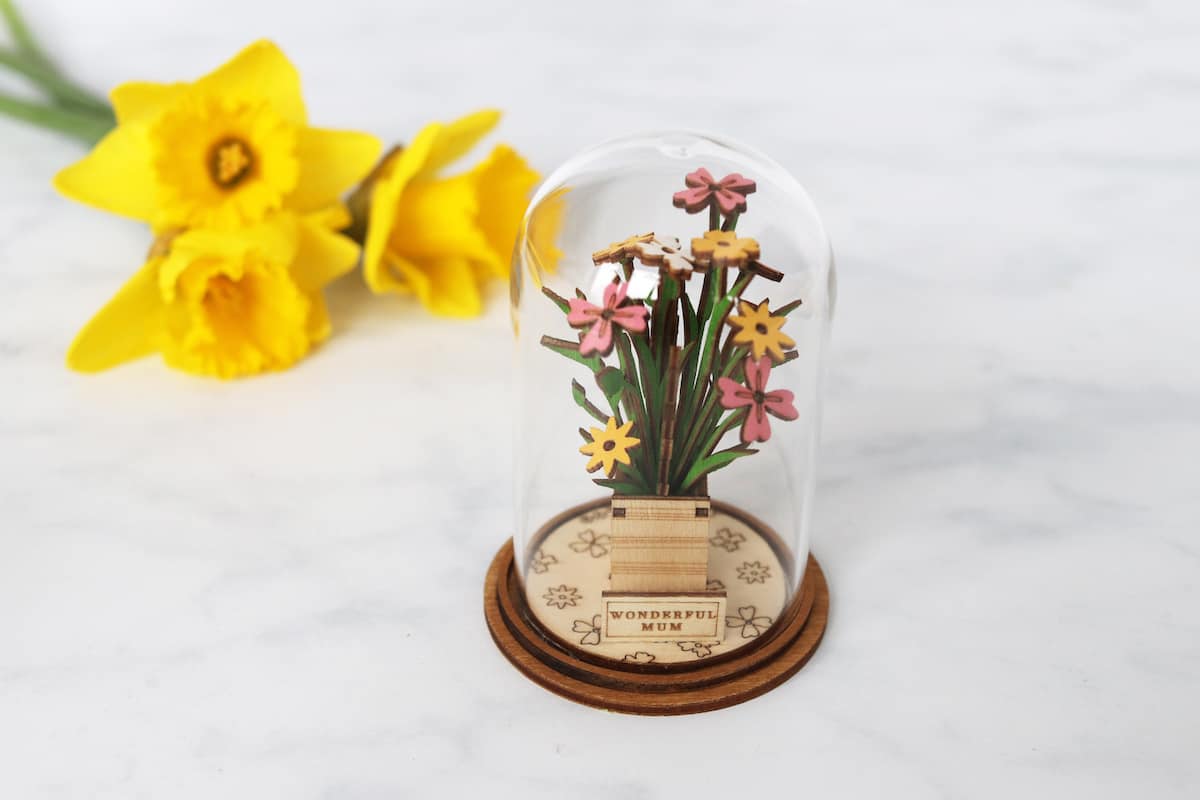 If your mum loves having plants around the house then a Paint Bucket Flower Pot from Red Candy could be a lovely gift. Available in a range of colours, it's sure to brighten anyone's day. It's quirky, fun and full of character, perfect for any green fingered mum this Mother's Day.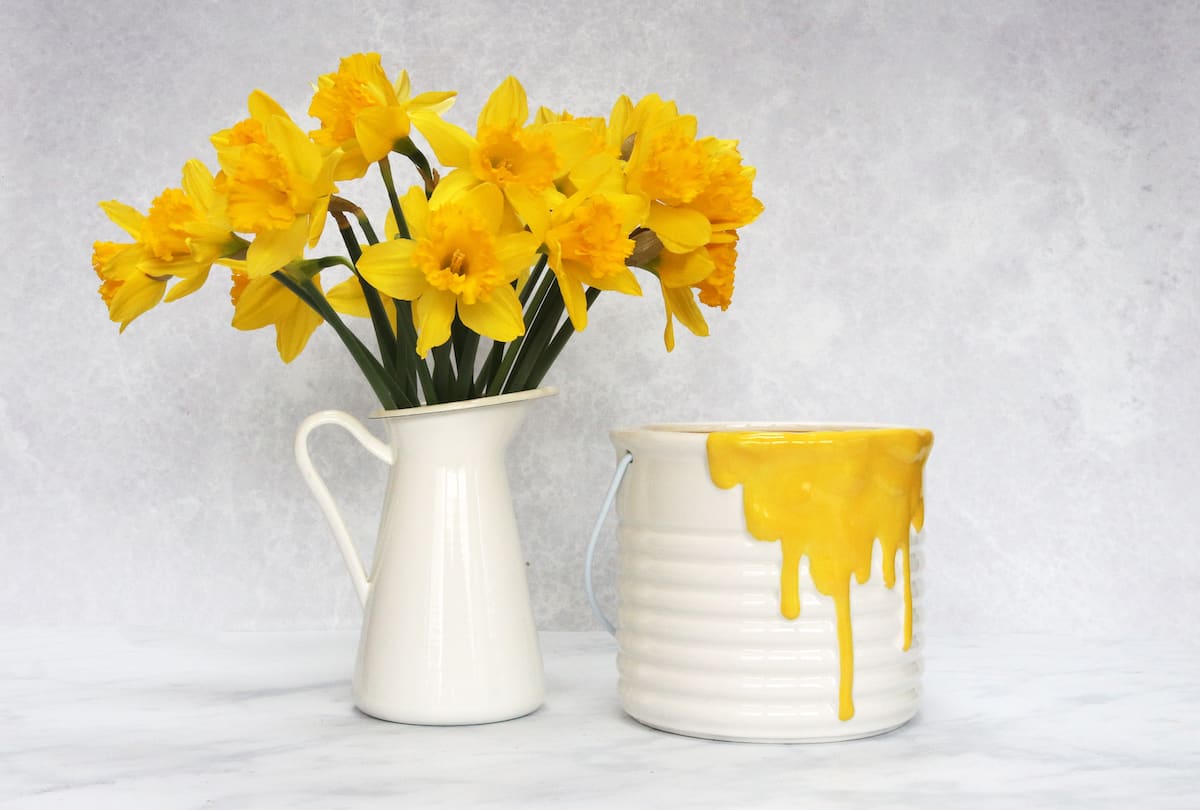 Another great option from Red Candy is the Celestial Moon Hanging Planter. Perfect for hanging in any room, it's a great way to display plants. Made of iron and shaped like a gold crescent moon, it's perfect for succulents, shrubs or hanging plants.
Another great gift for mums who love plants is a Houseplant Care Gift Set from Plantsmith. The set helps you to take the guesswork out of houseplant maintenance with a bottle of Fortifying Houseplant Tonic that's designed to feed and boost growth and a bottle of Perfecting Houseplant Mist that promotes good health and protects houseplants from pests. All in a lovely gift box, it would be so well received this Mother's Day.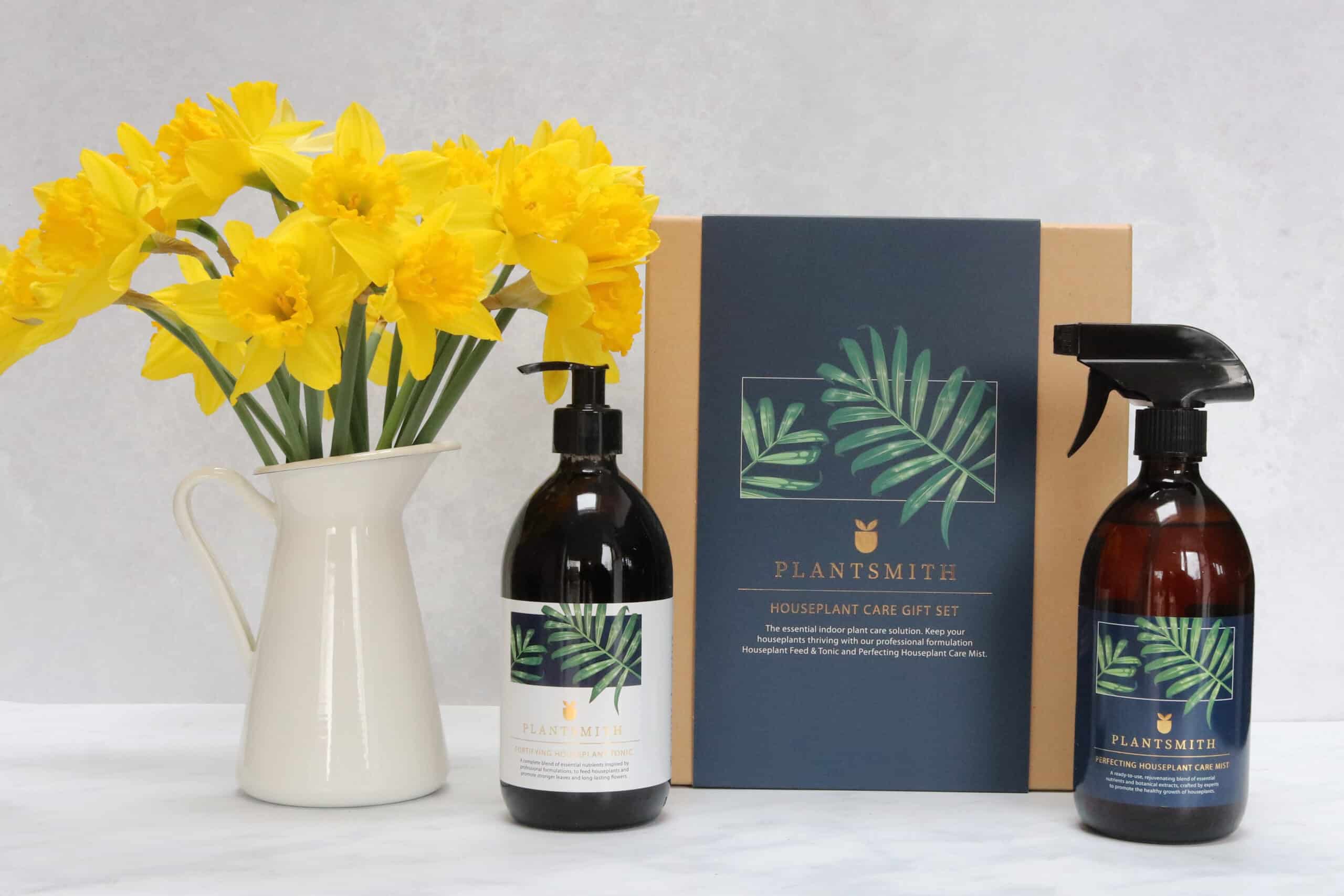 Another great gift from Lost Universe is a set of coasters – something that every home could use more of. This set of NES Cartridge Coasters feature so many classic Nintendo games, perfect for any retro gamer and Nintendo fan!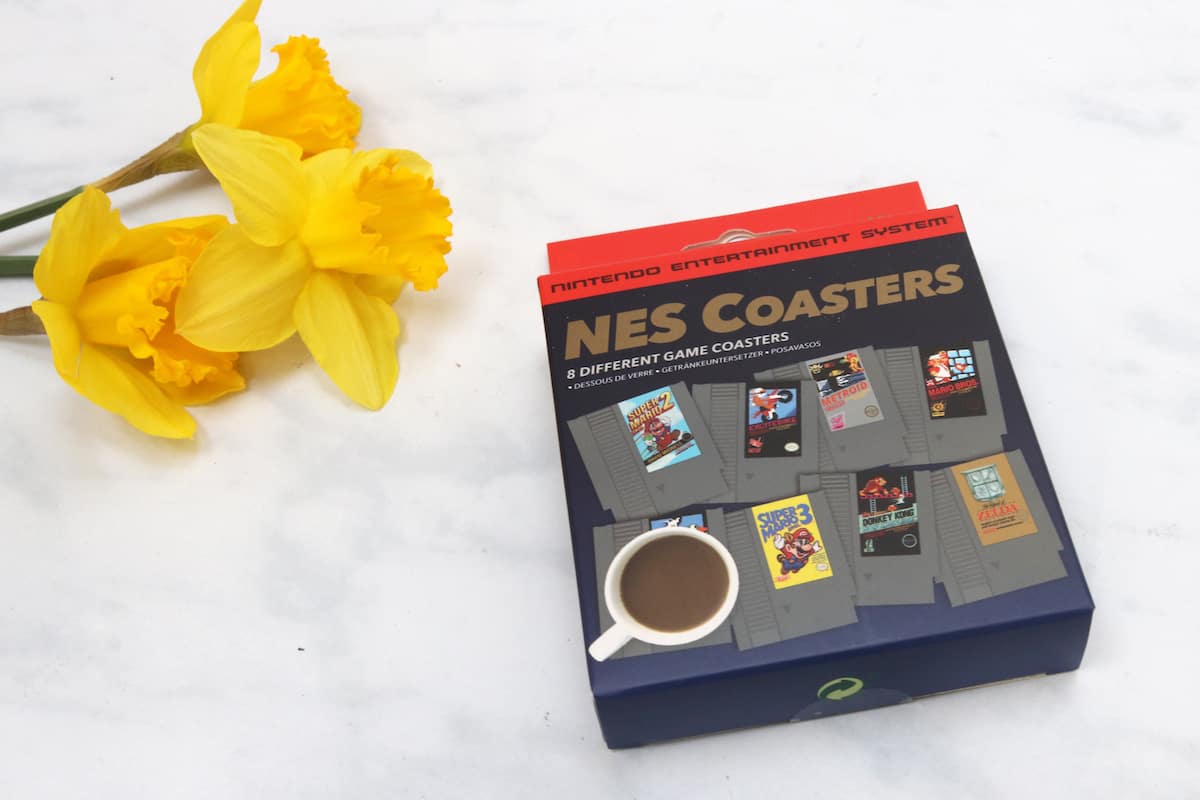 Food and drink
I love giving food and drink gifts and some of my favourites are chocolate hampers. The Cadbury Mother's Day Treasure Box would be a fantastic treat for anyone this year. It features a Dairy Milk Bar with a 'Love You Mum' sleeve, a box of Roses and all your favourite bars wrapped in a Cadbury purple organza gift bag with ribbon presented in a Cadbury gift box.
Another lovely option for any chocolate fan is the Green & Blacks Mother's Day Chocolate Gift. It includes a milk bar with a Love You Mum gift sleeve plus Green & Black's classic organic dark, white and milk chocolate flavoured bars and two smaller bars too.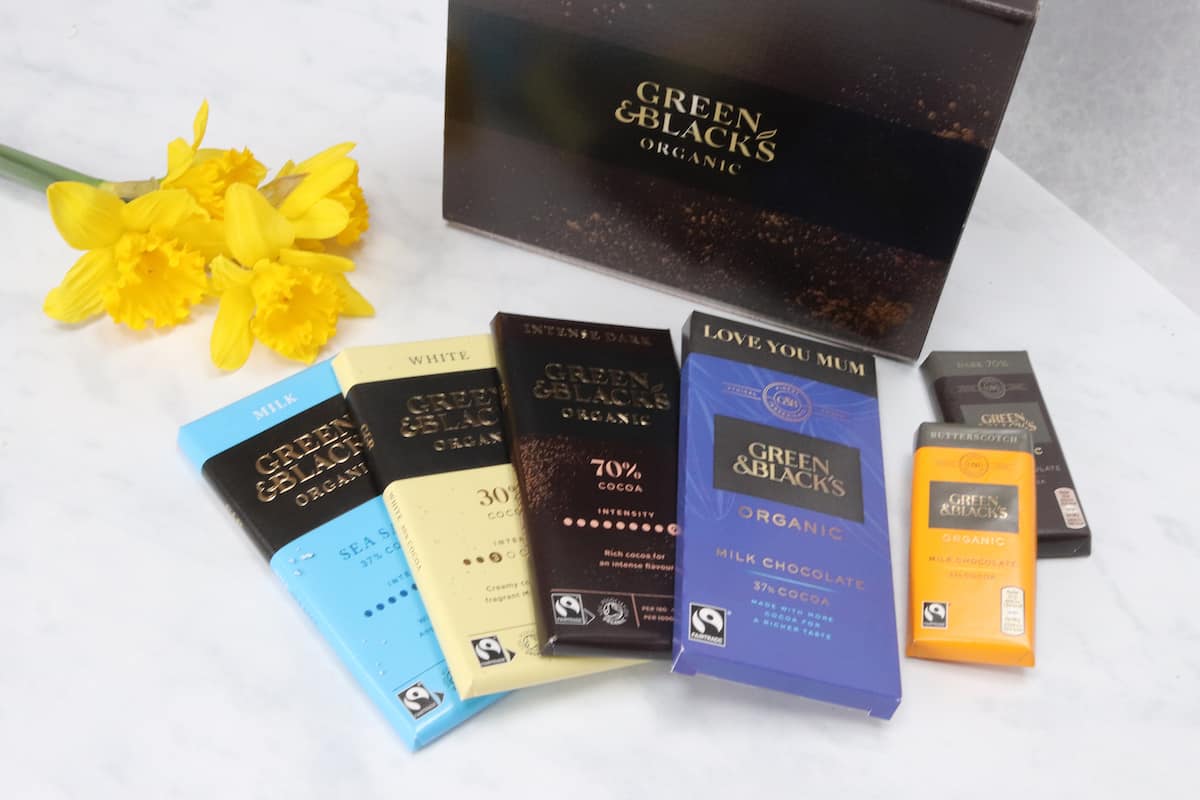 If your mum loves a cocktail then the Luscombe Mother's Day Cocktail Edit could be a fantastic gift. It features two original cocktails created exclusively for Luscombe, Devon Spritz and Rolling Hills. The presentation box includes all the ingredients you need to recreate two servings of each cocktail plus glassware, garnishes and a recipe booklet. It's a great way to show your appreciation of the special lady in your life this Mother's Day.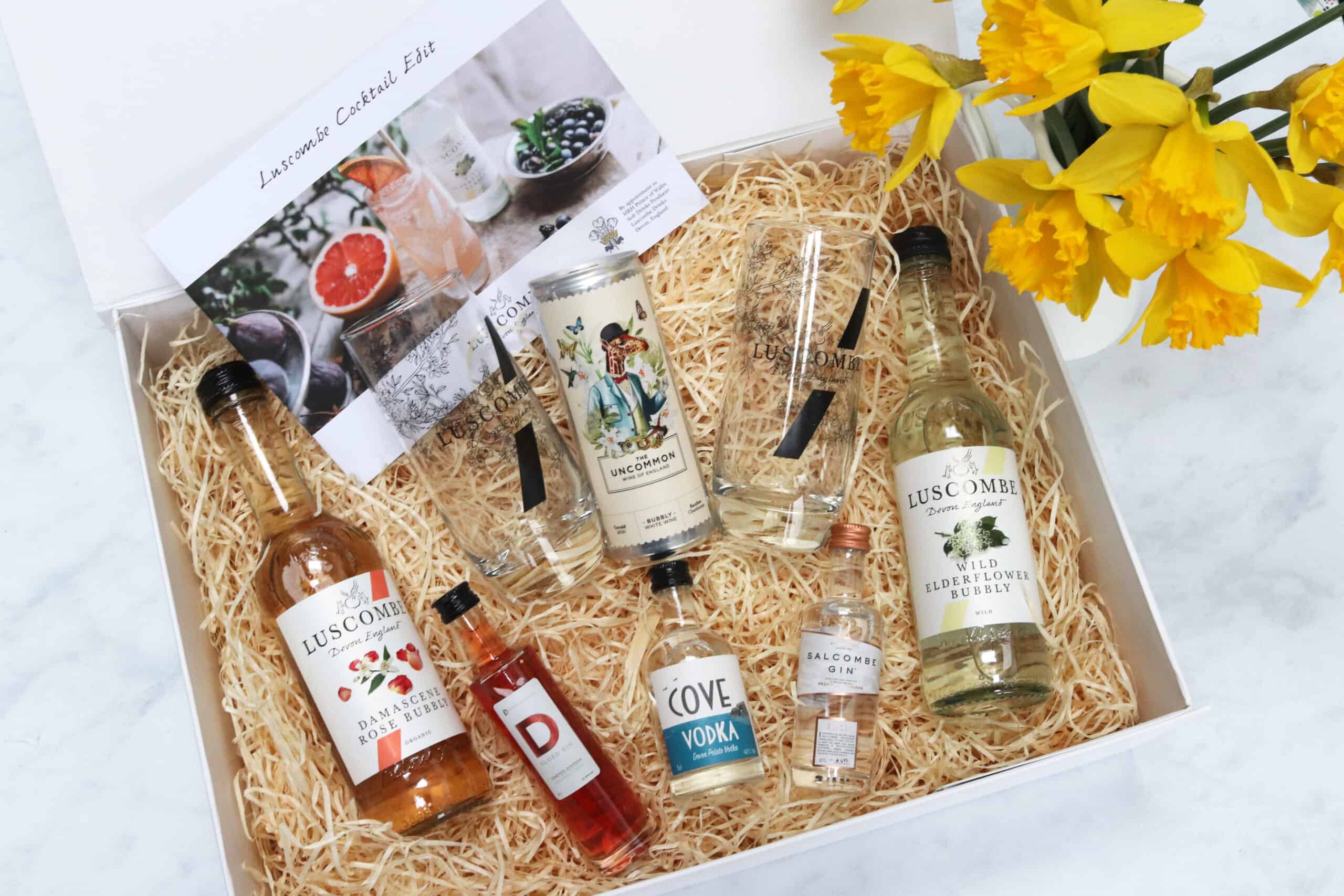 For the gin fan in your life our latest discovery is Hampton Court Gin. The small-batch handcrafted English Gin is inspired by Hampton Court and 500 years of its rich history, including Henry VIII and his six wives.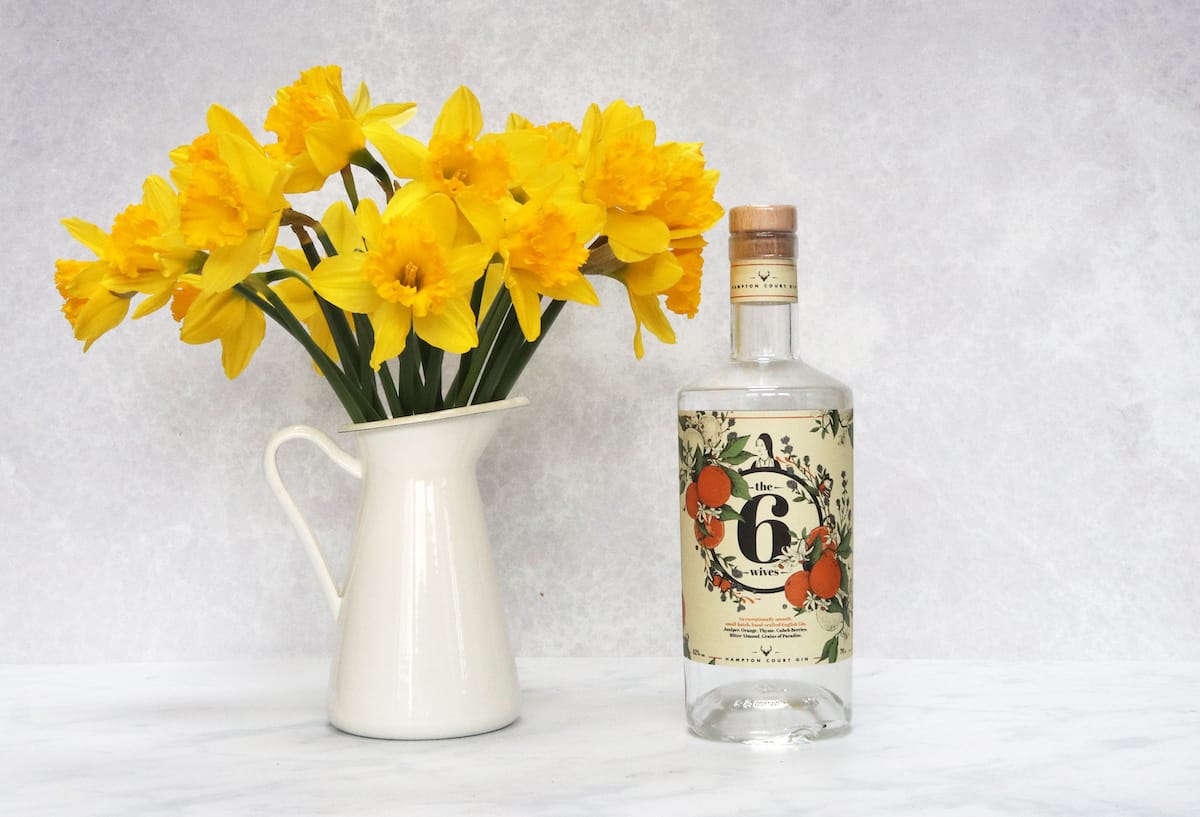 The Six Wives Gin combines an aromatic blend of botanicals with modern distillation techniques and historical storytelling. It features oranges from Spain, introduced in 1509 by Henry VIII's first wife, Katherine of Aragon and English Thyme, grown in the Royal Kitchen Gardens along with so many other distinctive botanicals. It's the perfect drink for spring.
A lovely, refreshing drink for Mother's Day is St Maur Elderflower Liqueur. It's perfect for sipping or mixing, a delicious aperitif on its own and wonderful in brunch and pre-dinner cocktails, any time of the year. St Maur is made from responsibly sourced ingredients and flavours gathered in ancient woodlands and they have a great range of cocktails to create with St Maur, with something for every occasion.
Something to do
It's always nice to give a gift that helps to entertain your mum or keep her occupied, passing the time and helping her to relax. A Personalised Adults Colouring Book and Pencils Gift Set would make a lovely gift, letting any mother take time to relax and unwind whilst creating something beautiful and having a little mindfulness. Make you you take a look at In the Book who have a wide variety of personalised books for adults.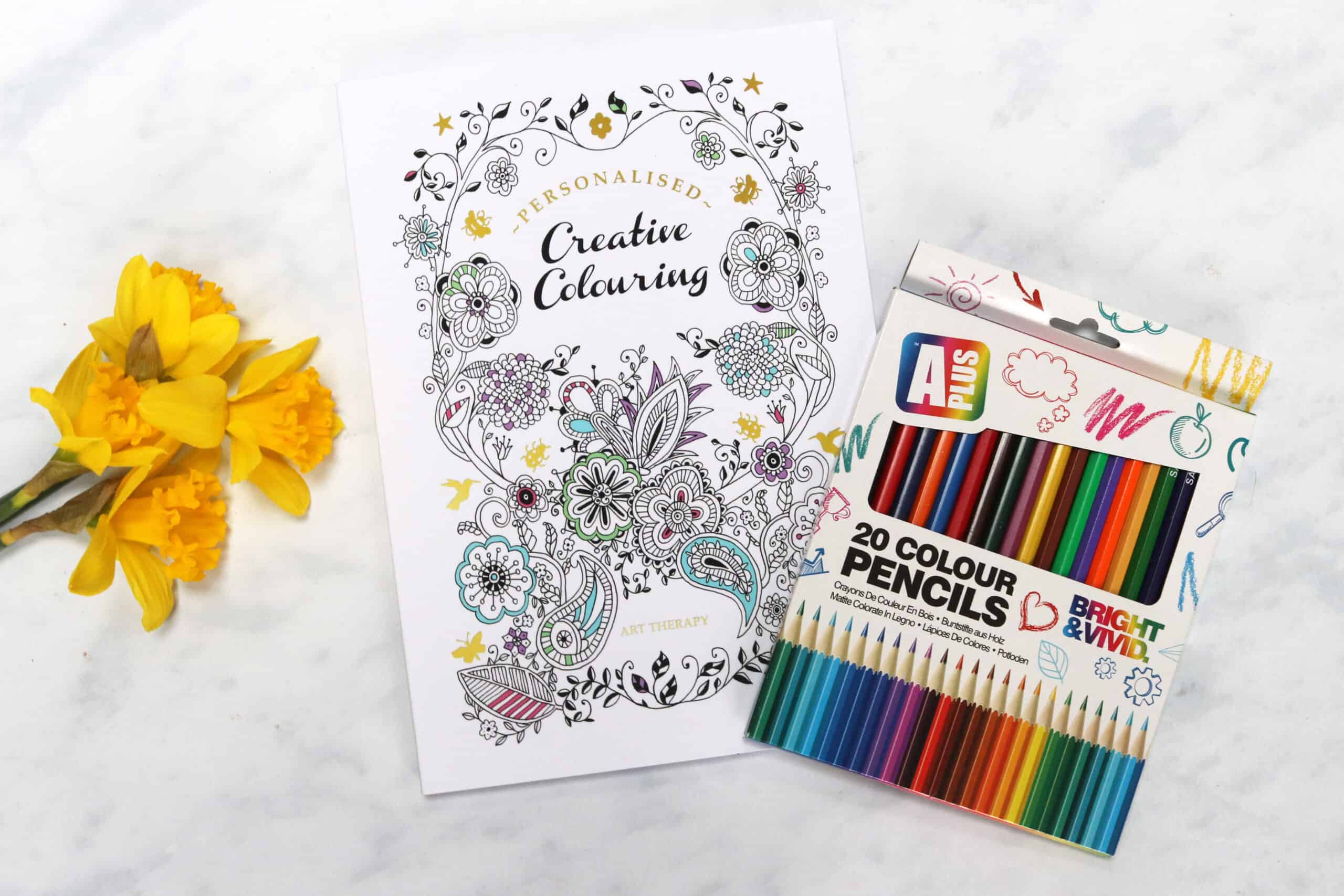 The book can be personalised with any name and you can add a special message on the title page too. It features hand drawn illustrations and can be unwrapped and enjoyed instantly, using the pencils included.
Anyone that really want to indulge their creative streak would love products from Stabilo. The best quality pens and drawing materials would always make a fantastic gift and gives the mum in your life a little time out too. From the Stabilo fineliner desk set of 20 colours to the Stabilo Boss Original Desk Set of 15 pens or the Stabilo Pen 68 brush metal wallet of 15 different colours, there's a set perfect for every personality and interest.
Books are a great way to pass time and have a little escapism too. Books2door have a great range of book sets perfect for both adults and children and I think the Virgin River 10 Books Collection Set By Robyn Carr, based on the fantastic Netflix Series, would make a wonderful gift for any mother this year.
So that you can enjoy reading together, you could also get a set of books for any child at the same time. The Storm Keeper Trilogy By Catherine Doyle is one of our top picks right now. Aimed at 8-12 year olds it's a real magical adventure series. Plus, Books2door have just launched their BookPoints programme, letting you earn money off your next purchase each time you shop. You can find out more here.
Another great book for reading together is Rebel Girls – Powerful Pairs. The book celebrates ways that mothers and daughters work together to make the world a better, healthier, and more vibrant place, exploring 25 different tales of mother and daughter pairs that span generations. It includes rowers Sarah and Sally Kettle, entrepreneurs Loral and Eishel Quinn, and TV host Prue Leith and her film-maker daughter Li-Da Kruger plus really familiar pairings such as Beyoncé and Ivy Blue Carter and suffragists Emmeline, Christabel and Sylvia Pankhurst.
One of my favourite ways to relax is to do jigsaws and any puzzle would make a fantastic Mother's Day gift. Wentworth Wooden Puzzles make amazing gifts. Really well made from wood, they have so many designs available and in sizes to suit all budgets and abilities. My top choice for Mother's Day is this 1980's Montage puzzle. Perfect for anyone who grew up in the eighties.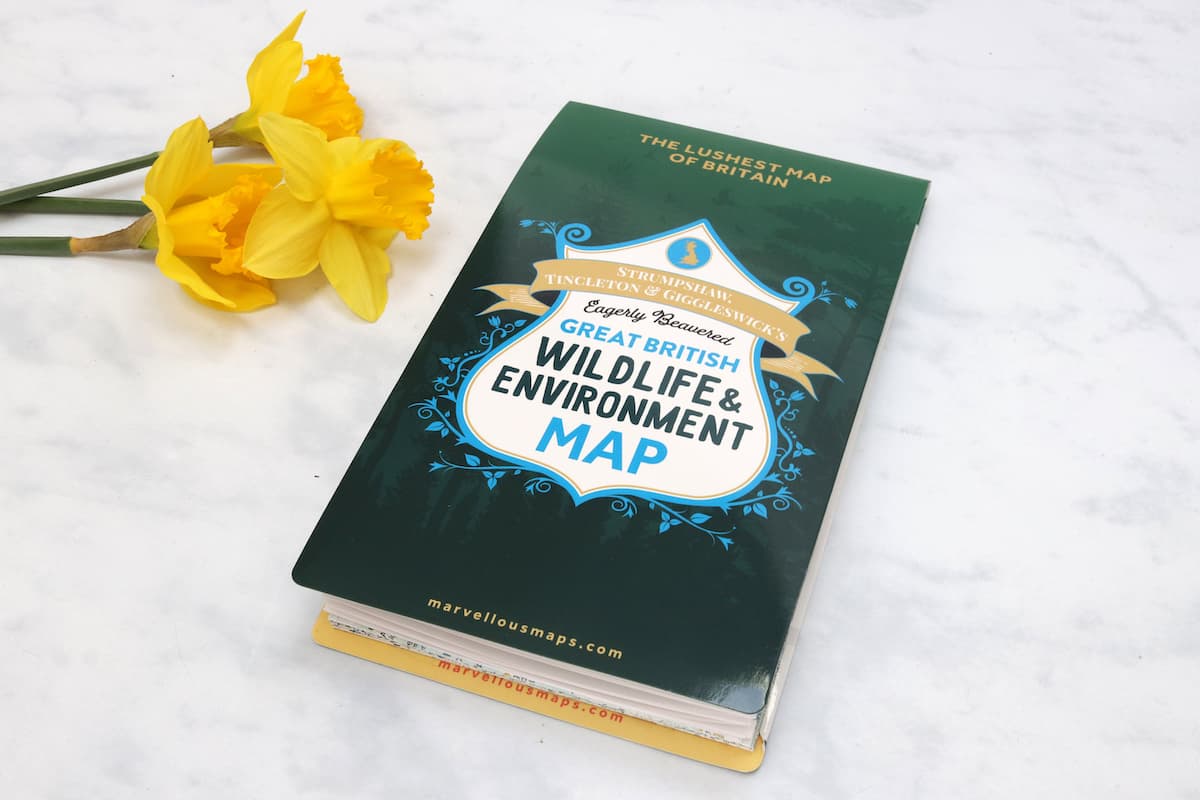 A gift that is a little bit different is the ST&G's Eagerly Beavered Great British Wildlife & Environment Map. A great gift for nature lovers, the map is a celebration of Britain's species, habitats and the efforts being made to protect them. It features over 1,500 wildlife hotspots, conservation projects, eco events and green days out. Anyone who loves the great outdoors would love to pour over this map in their spare time and plan their next adventures.
Something to look forward to
Why not give your mum a gift she can plan and look forward to? With the gift of a Buyagift Treat Her gift box, your mum can choose between nearly 3000 experiences from pampering treats to foodie experiences, adventures or breaks away. It's a fantastic gift if you want to get something she'll love but still give her the freedom to choose something amazing too.
If you have no idea what to get your mum this year, a VEX Gift Certificate could be just the thing. Exchangeable for so many different gift vouchers at a huge range of stores and services, letting your Mum buy anything from clothes to homeware or even an experience day. It could be a great option when you just don't know what to buy.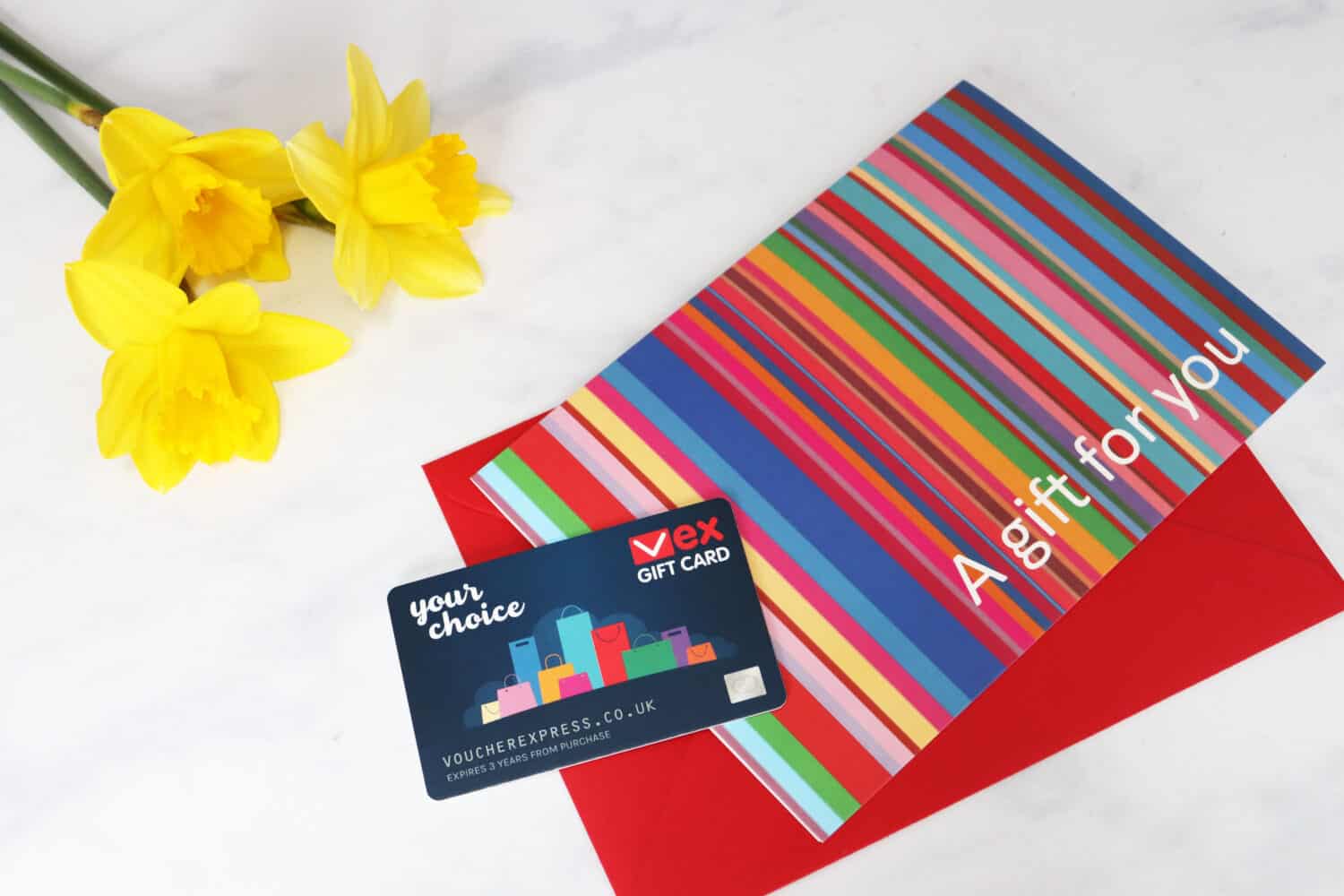 I hope that's given you some inspiration for the mother figures in your life this year – or just a treat for yourself. With just over three weeks until the big day there hasn't been a better time to organise your gifts. When the time comes, have a lovely Mothers Day!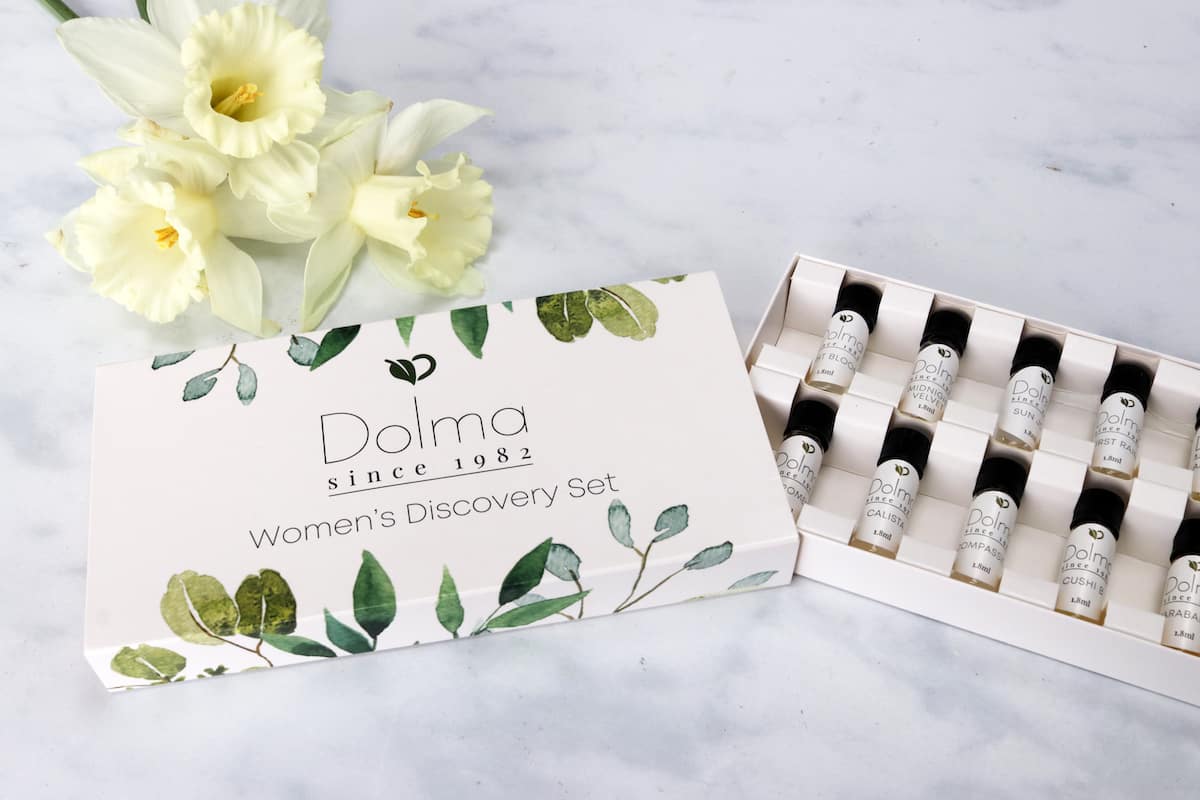 I have teamed up with Dolma to give away a Women's Discovery Set of perfumes to one lucky reader. To be in with a chance of winning, just complete one or more of the options on the Rafflecopter below. Good luck!