Disclosure: The products featured were sent for inclusion in this gift guide however all opinions are my own.
This post contains affiliate links and I may receive commission if you visit a link and buy something. Purchasing via an affiliate link doesn't cost you any extra, and I only recommend products and services I trust.
It's that time of year where I put together inspiration for all the Mums in your life. Whether that's your own Mum, your Mother in Law or even gifts for your partner or kids to get you this year. I hope this gives you some wonderful gift ideas.
Beauty Gifts
Beauty products are always such a lovely gift and a real treat for any mum. So many brands have beautiful gift sets at this time of year and we love the Nourish London Geranium and Jasmine Body Duo.
The set includes everything your mum needs to relax and indulge in the ultimate at-home spa experience. It features a shower gel and body cream in the wonderful Geranium and Jasmine fragrance.
The Geranium and Jasmine Shower Gel and Body Cream are also available separately and all the Nourish London products would make a lovely gift this Mother's Day.
Evolve Organic Beauty have put together a lovely Love Your Skin gift set for Mother's Day that features three products designed to not only nourish your skin but firm, tone and brighten too! The set includes Rose Quartz Facial Polish, Rosehip Miracle Oil and Rose Quartz Gua Sha for £48, compared to the RRP of £61, meaning you can love your skin for less.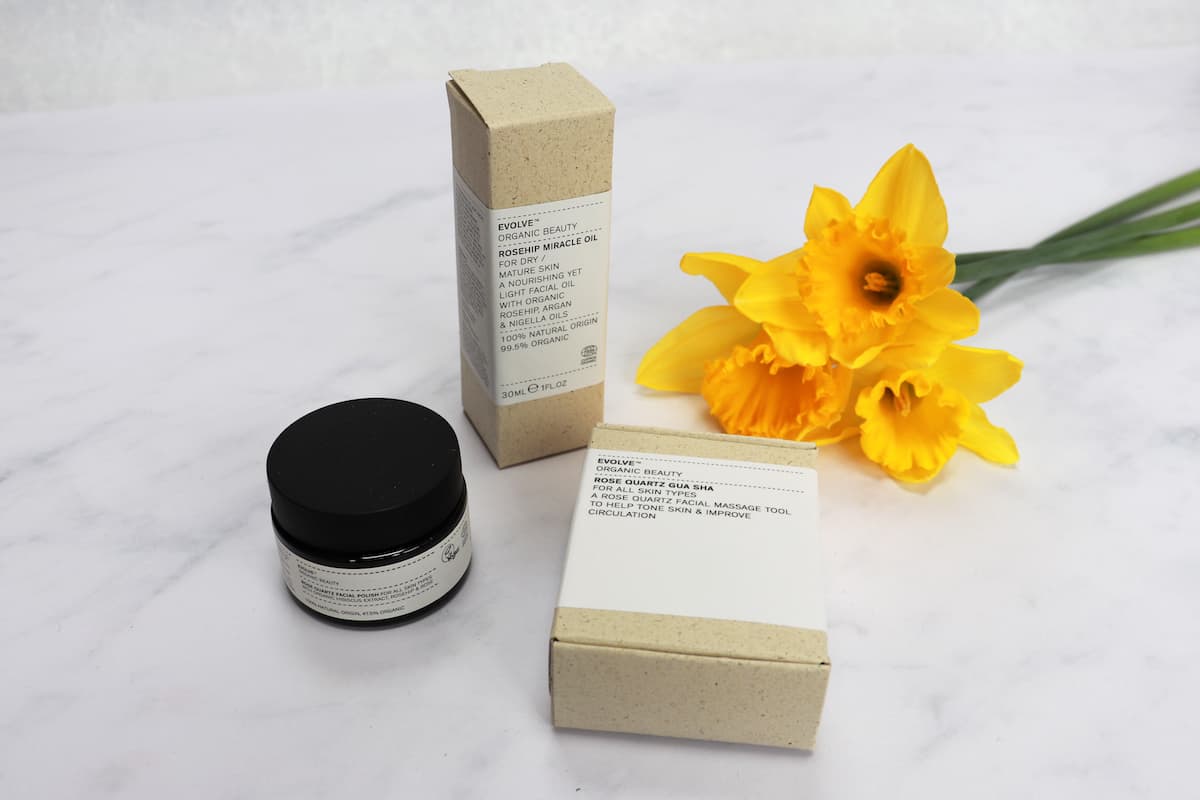 Made By Coopers have a wonderful Self Care Bundle that would be a great gift for a mum this Mother's Day. This bundle aims to help your mum slow down, take a minute and pamper herself, something I'm sure all mums would love.
The bundle includes Vanilla Rose Bath Salts, a Calm Natural Scented Candle, Sleepy Head Room & Pillow Sleep Spray and a Natural Eye Pillow giving your mum the gift of time out and relaxation.
If your mum loves makeup, a gift from Ayu could be perfect for her. Ayu have a range of cosmetics that ensure women can achieve a flawless, natural look every day. We love the Bare Lip Kit which includes natural lip liner, bare lipstick and bare lip gloss – everything your mum needs in one fantastic kit.
Ayu also have fantastic skincare products and we love the Gorgeous Skin Gift Set. The set includes everything you need for perfectly polished and silky-smooth skin – Ayu Body Exfoliator and Ayu Body Lotion which both smell amazing and come in a beautiful gift box too.
You cannot beat a top quality shampoo and the Salon 64 Liquid Gold Shampoo would make a lovely gift. The Gold Shampoo is vegan, cruelty-free, and contains actual gold. It's best suited for weak, dry, split ends and hair that needs strengthening making it a great boost for any mum that needs a hair pick-me-up.
A product we've loved for years, and that always makes a fantastic gift, is Olverum Bath Oil. It's the ultimate relaxing and soothing treat. It's a therapeutic bath oil which contains ten pure essential oils, carefully blended to work synergistically. It's an effective way to naturally relieve stress and help you achieve a great night's' sleep as well as easing aching muscles. It smells great and would be a really lovely gift.
Aviela make fantastic skin care products and anything from their range would make a great gift. We love the Pure Shea Butter which is 100% pure, the highest grade unrefined Shea butter, rich in essential fatty acids, Vitamins A and E and has natural soothing properties in a beautiful light and airy texture. It's a sumptuous butter that quickly absorbs into the skin while leaving a thin layer on the surface to form a natural protective barrier to prevent moisture loss. It's such a lovely product.
Angela Langford is another brand that has so many great products, all of which would make lovely gifts. Our favourite at the moment is this look on the bright side brightening and clarifying face mask. It's designed to brighten your complexion, boost radiance and even out skin tone when used once a week.
You can also request a free skincare sample pack of three fantastic samples from Angela Langford and you just pay postage. Find out more here.
Something to wear
Jewellery is one of our favourite things to gift and Jana Reinhardt have some beautiful pieces this Mother's Day. Whether your mums loves earrings, necklaces or bracelets, there are great options in so many different styles and in both gold and silver. We love these Hummingbird Earrings that are dainty and beautiful whilst being so different to anything else we have seen.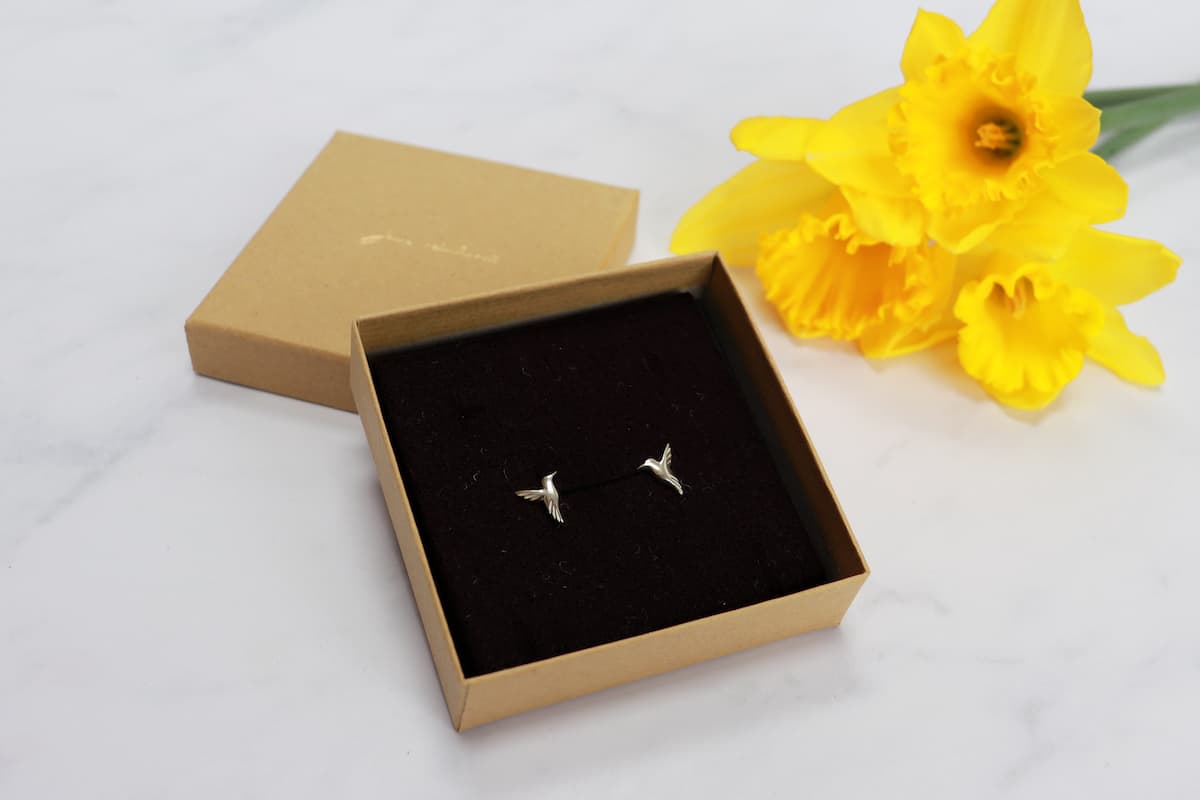 Another great option is jewellery from The Eternity Rose. Known for their gold dipped roses, The Eternity Rose also have a beautiful range of necklaces and earrings that are created from miniature rose petals, glazed and dipped in gold making them one of the most unique gifts we have ever seen.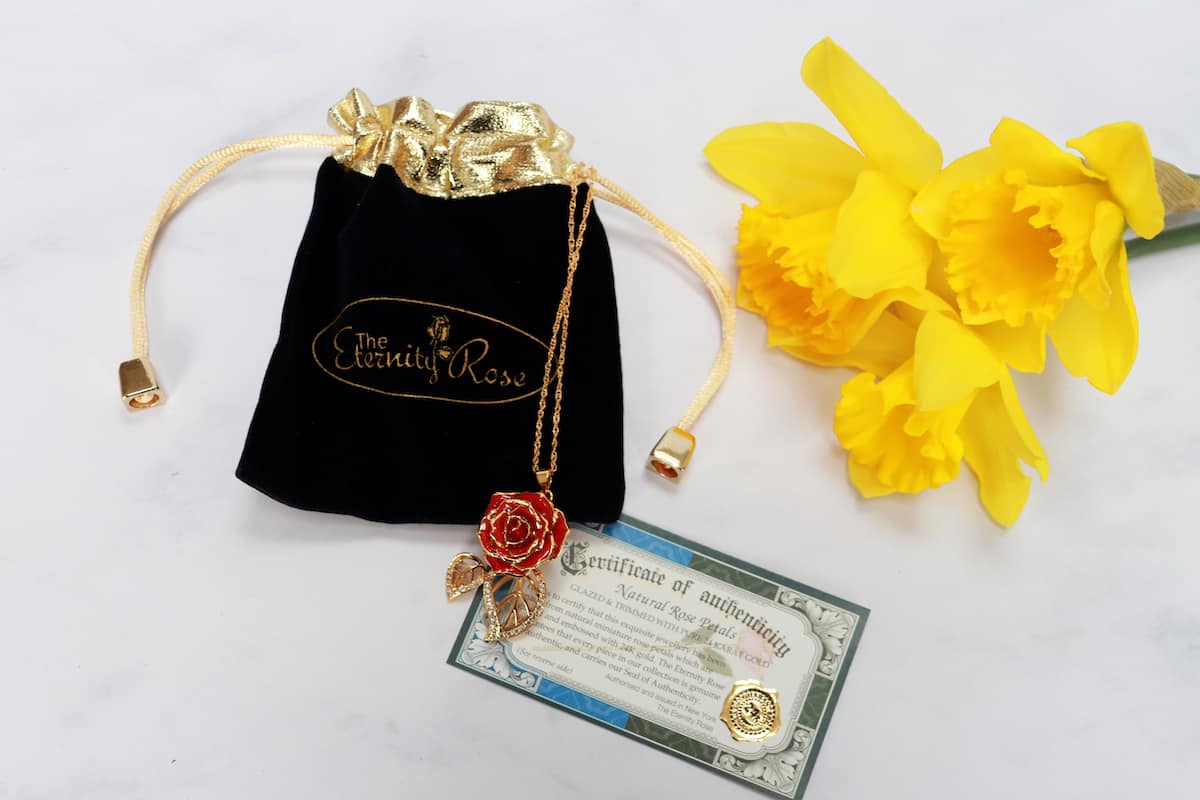 Each piece of jewellery comes in a drawstring velvet pouch and with a certificate of authenticity. You can see the full range from The Eternity Rose here.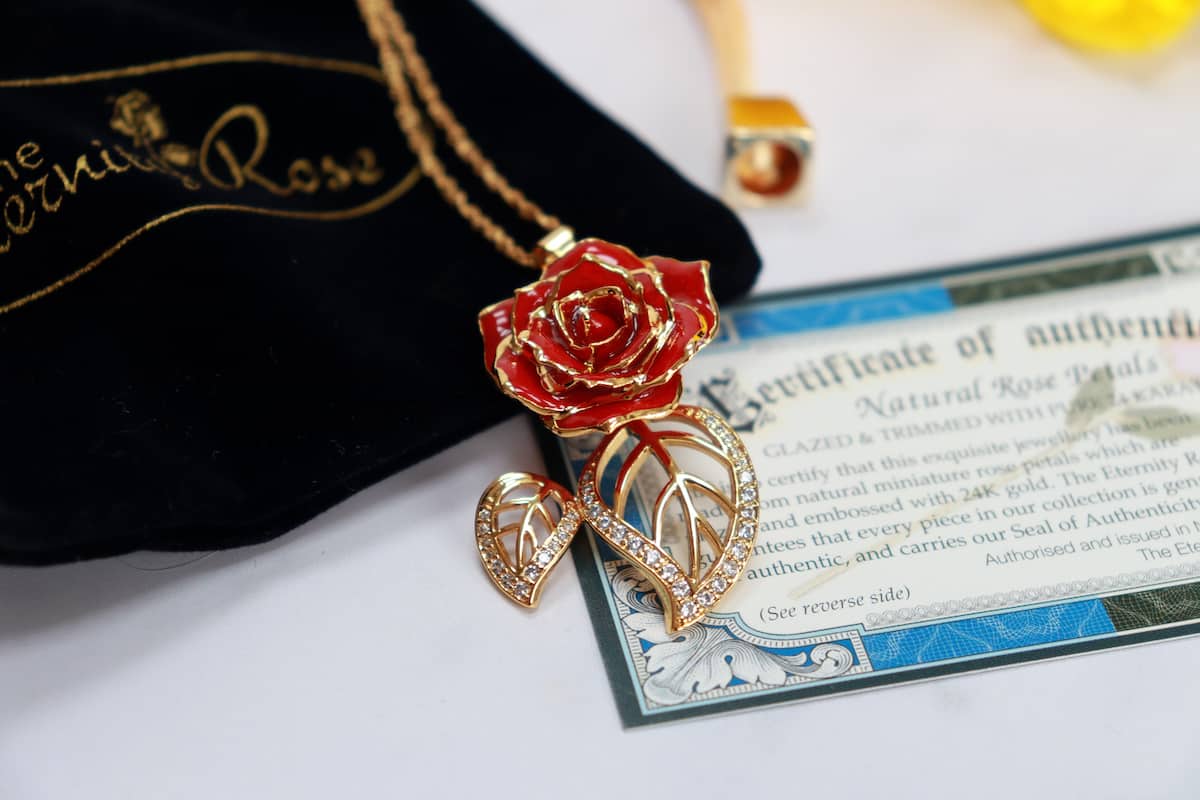 Scarves are a lovely gift and Kasbah Clothing have a beautiful range – along with clothing and jewellery pieces too. This Stormi Raindrop Scarf has a gorgeous raindrop print that would suit so many mums and work well with so many outfits too. You can see the full Kasbah Clothing range here.
Technology
You can't beat a techy gift. Something that will make life easier or more enjoyable for your mum. Top of our list this year is the Sonos One, a smart speaker with built in voice control. It will give your mum the ability to play music, check the news, set alarms and get questions answered, plus so much more, completely hands free. It's one of many smart home solutions that would all make fantastic gifts this year.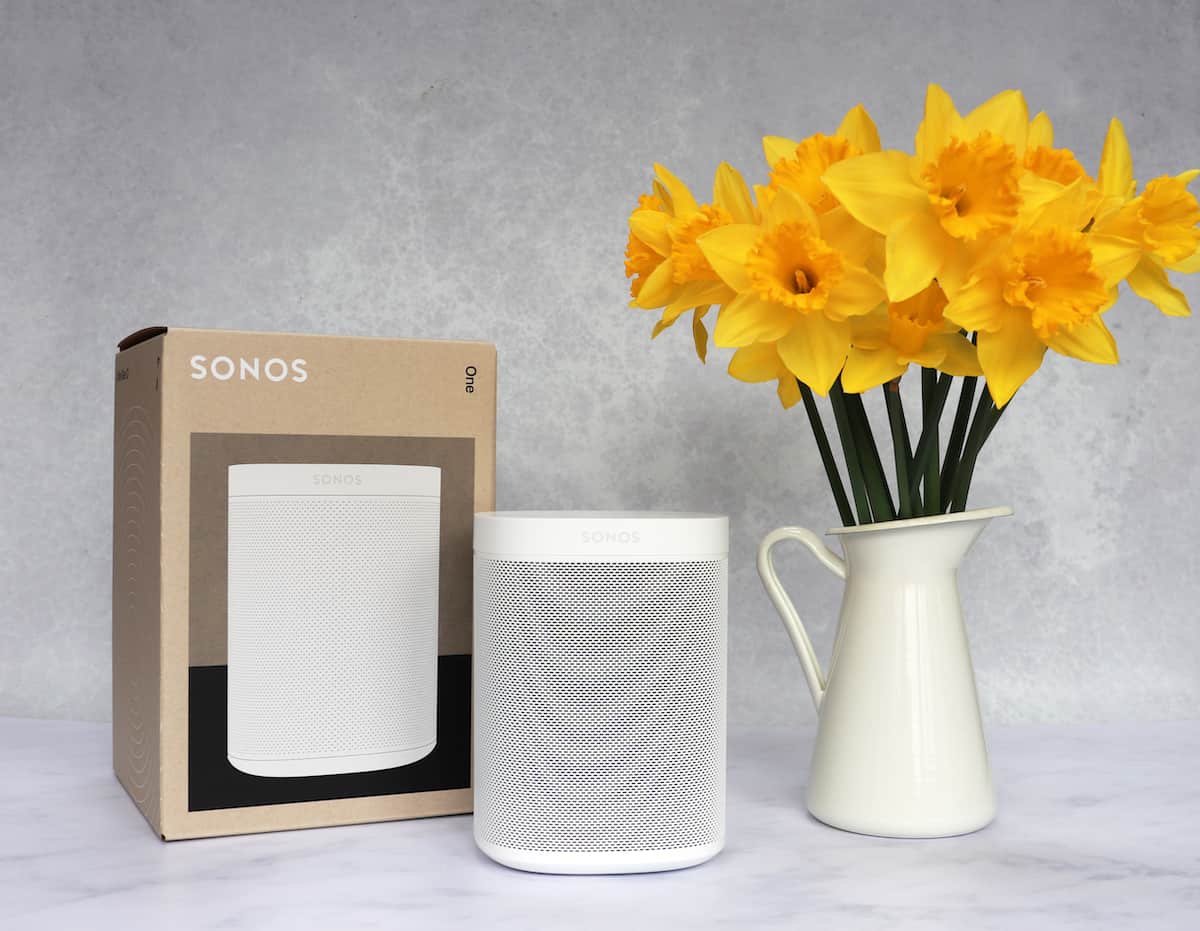 If your mum has an Apple Watch then a new strap could be a really love gift. WsC have a fantastic range of watch straps to suit every style and personality but they also have a beautiful new Diamond range of watch straps.
The diamonds used are of the highest standard, colourless and set in-house by the WsC master jewellers. Diamond Edition straps include limited edition packaging and a diamond certificate making them a gift your mum will treasure. You can see the full range here.
What mum wouldn't love the gift of a good night's sleep? QuietOn have launched QuietOn 3.1, the world's smallest active-noise cancelling earbuds that reduce low-frequency noises to give peace and quiet whatever your sleeping environment is like. The earbuds fit completely in your ear, making them comfortable to sleep with throughout the night, however you sleep.
So if your mum complains that your dad's snoring keeps her awake, that the birds always start tweeting at sunrise or that the bin men always disturb her, QuietOn 3.1 could be the perfect gift for her. Find out more here.
Homeware
A gift for the home is always a nice idea – and I often choose something for the kitchen, knowing it's where I love spending so much time as a mum. A great gift this Mother's Day would be a Stand Mixer from VonShef. Designed to make baking simple, it makes light work of mixing, whisking and kneading. A great gift that any mum will really make the most of!
Candles and diffusers are always a lovely gift and The Copenhagen Company have a really lovely range. They all smell absolutely fantastic, with a wide range of fragrances and we love this Pink Peony candle that comes in a beautiful printed glass holder.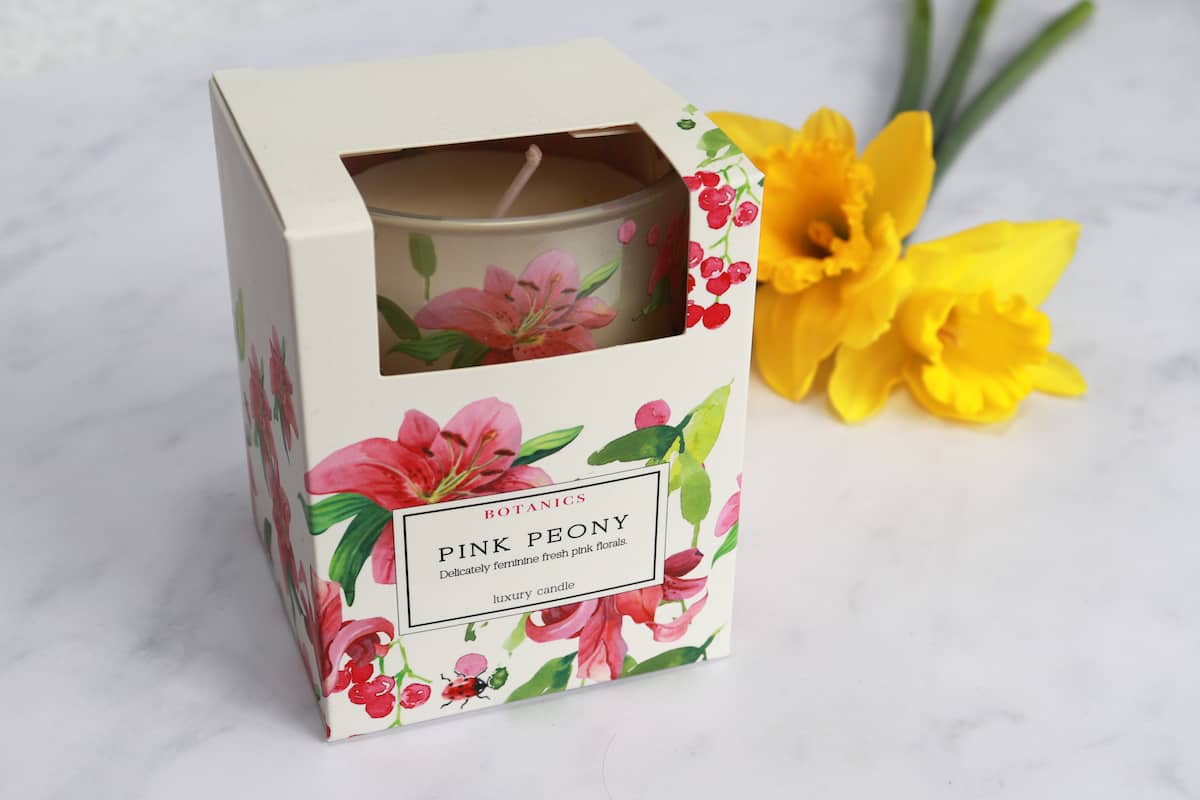 If your mum loves plants then plant pots, holders and stands could be great gifts – or even a new plant. We love this set of three Pastel Planters from VonHaus. Bright, bold, super practical but beautiful too, they'll add a pop of colour to any home.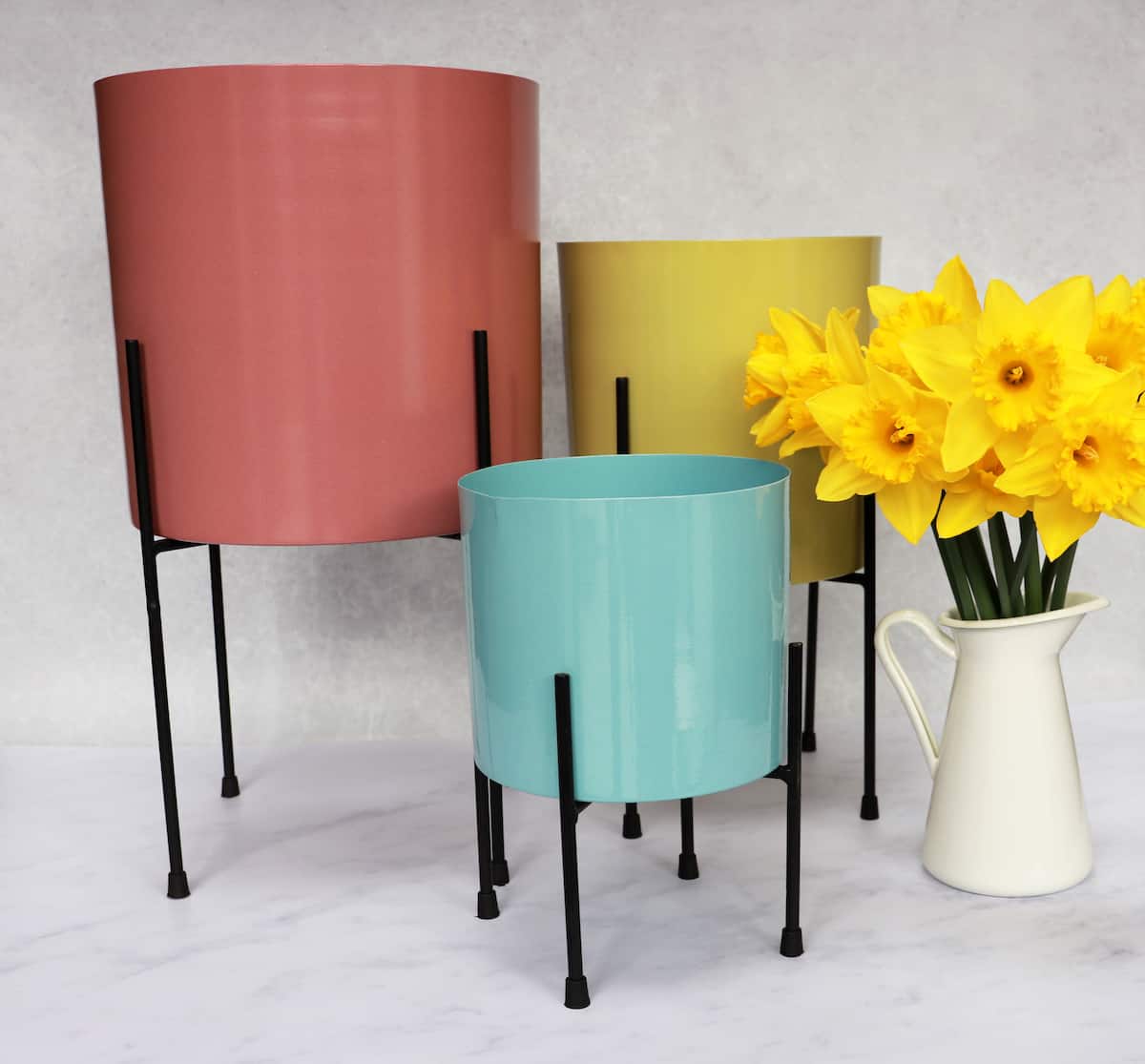 Food and drink
Edible gifts are always appreciate at any time of the year and we love everything from The Chocolate Gift Company. Their products are fun, cute and perfect for gifting. These Midnight Snacks would make a lovely treat for your mum – heavenly chocolate biscuits with jewels of dark chocolate for her to enjoy alongside a cup of tea whilst relaxing with a good book!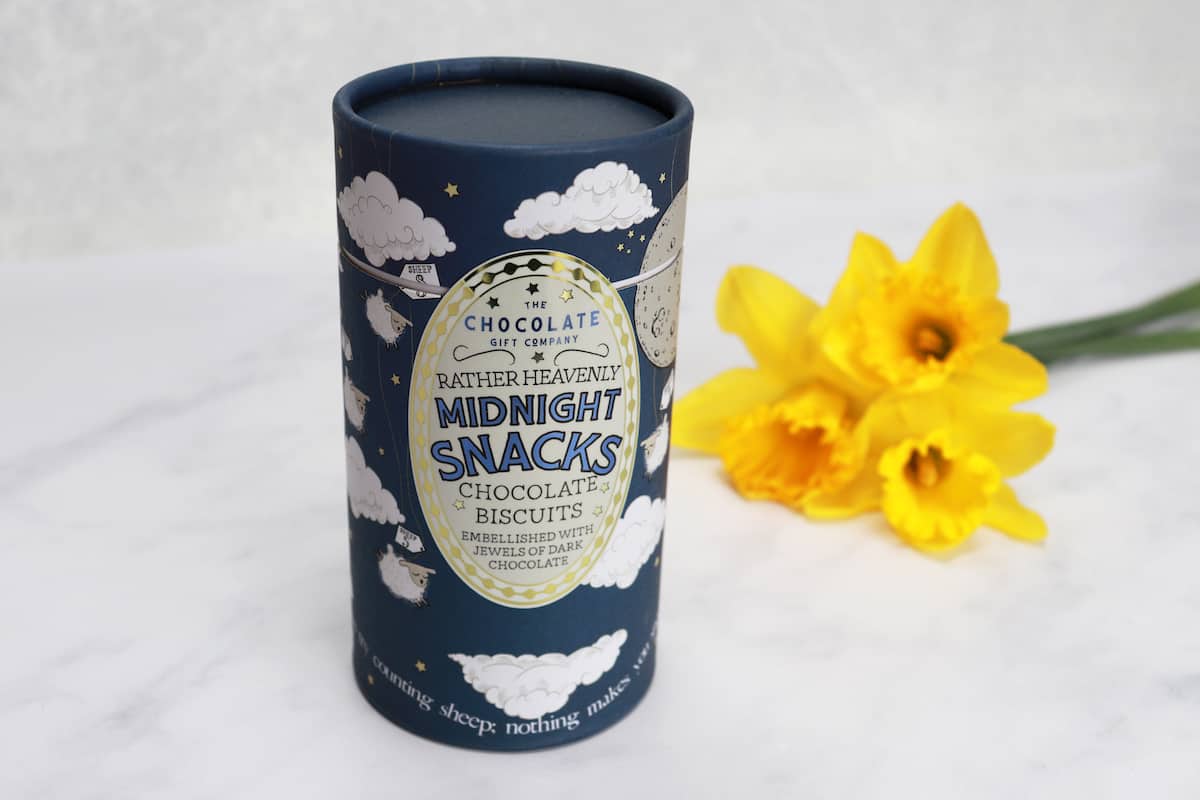 Another great option are Mallow Mouthfuls. A celebration of the classic walnut whip, this box includes three perfect little mouthfuls of mallow, coated in milk chocolate and topped with white chocolate and caramelised hazelnuts. They are delicious!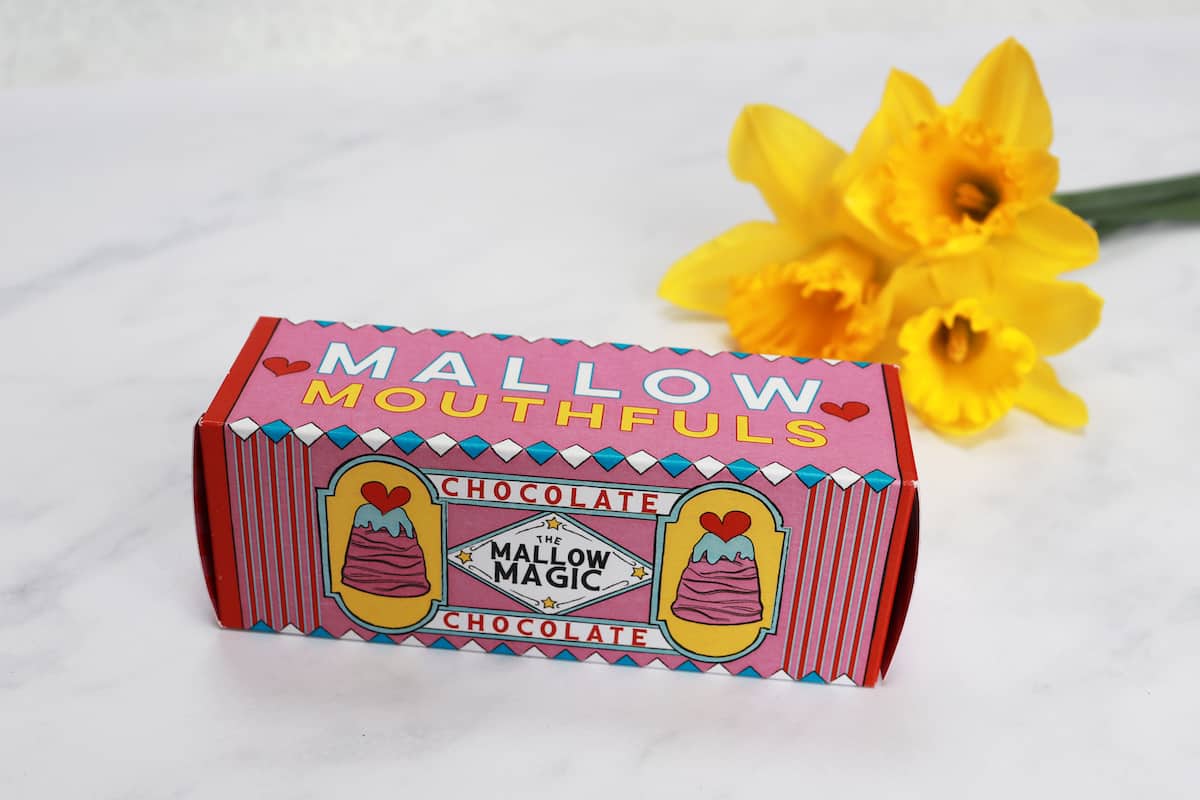 Cocoba Chocolate also have wonderful chocolate treats for Mother's Day including things like Hot Chocolate Bombs and bars of chocolate, perfect to share for a Mother's Day night in whilst watching a movie together. With so many different chocolate flavours, you really can't go wrong with Cocoba.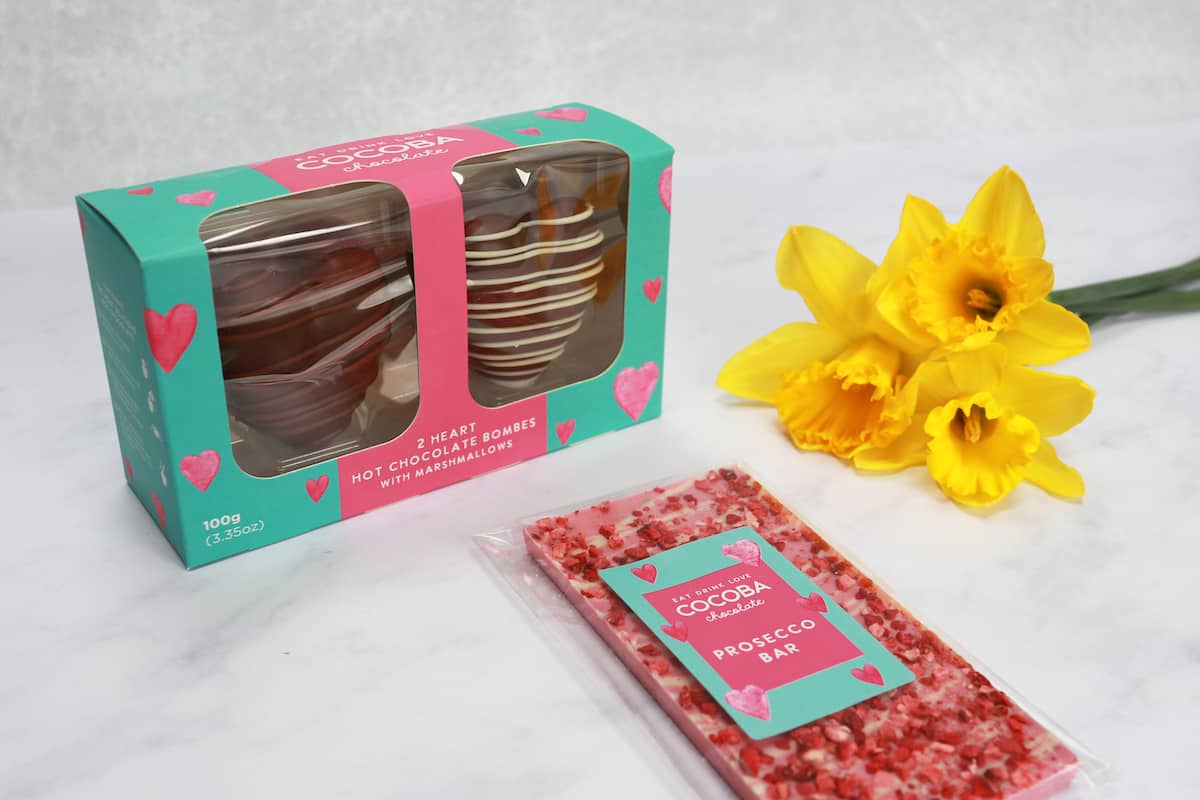 For something completely different, Popcorn Kitchen have a fantastic range of popcorn products that would make a lovely gift. Their Popcorn Kits come with everything you need to get popping at home, creating bowls of Rocky Road, Chocolate Egg or Rainbow Chocolate popcorn that will be perfect for sharing.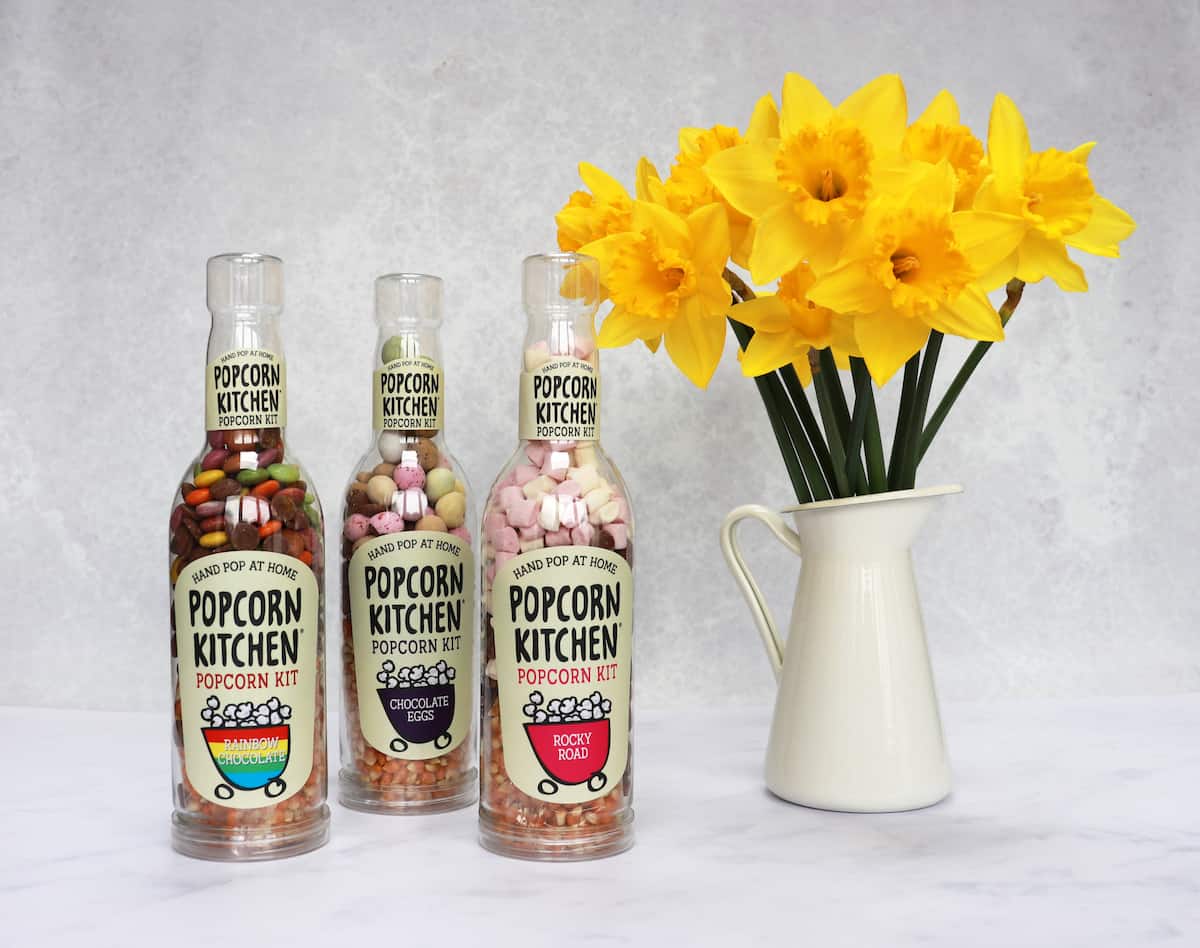 Popcorn Kitchen also have bags of hand popped popcorn in a variety of flavours – the Cherry Bakewell variety is delicious! Such a lovely treat that would make a great added extra this Mother's Day.
Who doesn't love cake? The Original Cake Company have a wonderful range of cakes that can be delivered straight to your mum this Mother's Day. There are two limited edition cake boxes available – Chocolate Truffle Cake and Fruit Cake. The 9 Piece Chocolate Truffle Cake is made with rich Belgian chocolate and is the perfect mix between a brownie and a rich chocolate cake and is beautifully decorated, making it a beautiful gift for any chocolate lover.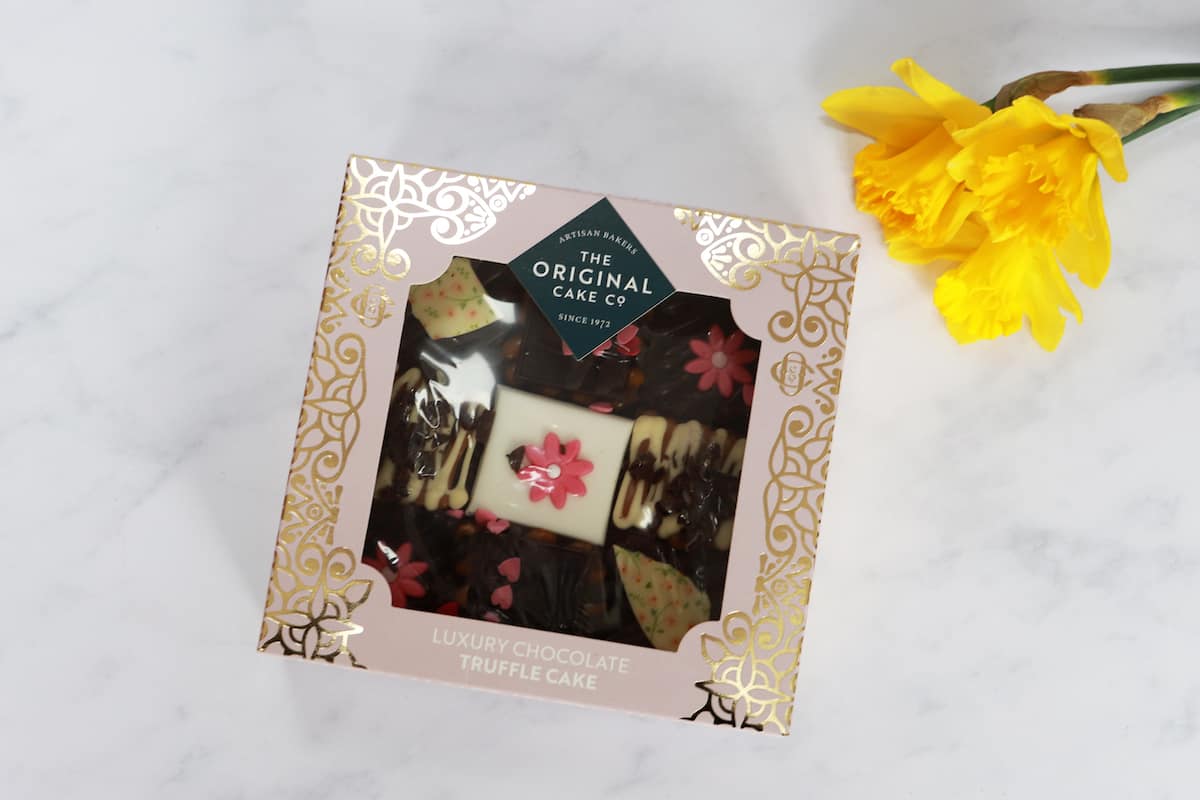 The 9 Piece Fruit Cake Selection is perfect for any fruit cake fan. The handmade, all butter fruit cake is made to an award-winning traditional recipe, topped with marzipan, chocolate drizzle, almonds and pecans, sugar hearts and chocolate shards. It looks stunning and is the perfect gift to share and indulge in this Mother's Day.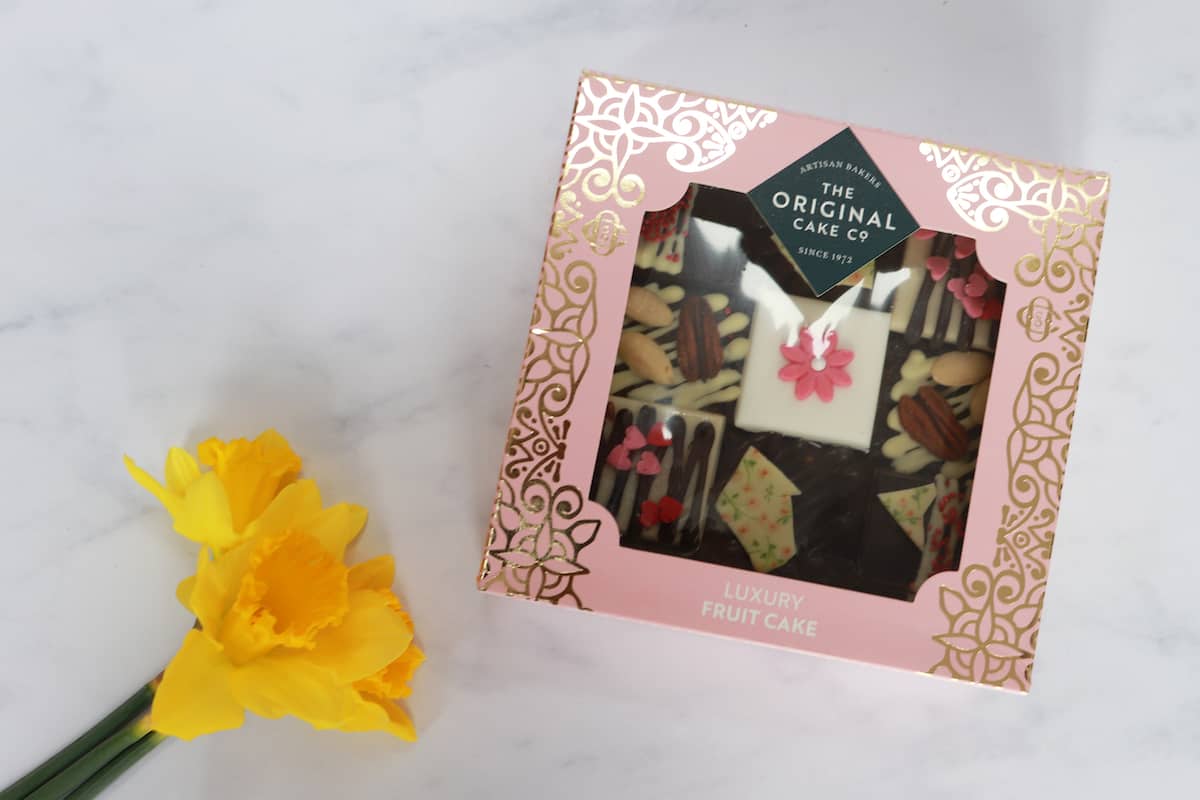 Mother's Day Heart Shaped Postal Brownie Box from Chummys Bakery is the perfect gift for mothers in the UK who have a sweet tooth. This delightful box of brownies is heart-shaped and can be delivered directly to their doorstep. The box contains a selection of rich and delicious brownies, baked with the finest ingredients to create a decadent treat that is sure to please. These brownies are perfect for sharing with the family or for indulging in alone. The heart-shaped box also makes for a beautiful and thoughtful gift, conveying love and appreciation for all that mothers do. With its delectable taste and beautiful presentation, this Postal Brownie Box is the ideal way to show your mother just how much she means to you.
Getting your mum her favourite tipple is always a nice idea – and you could always get her something new to try too. This MOM Gin Gift Set features three individual gins that would make a lovely gift. MOM Rocks, MOM Gin and MOM Love have a great variety of fruity flavours between then, perfect for a nice cold drink this Mother's Day.
Something to do
It's always nice to give your mum the gift of time out and enjoyment, something she can do to pass the time that she'll really enjoy. Books are a great option and Books2Door have so many fantastic book sets that would make wonderful gifts – and a great Mother's Day selection too.
The Sweet Magnolias book set would make a great gift for anyone that loves the Netflix show – or anyone that just loves getting lost in a good romance. The first ten books in the series are sure to keep any mum entertained long after Mother's Day.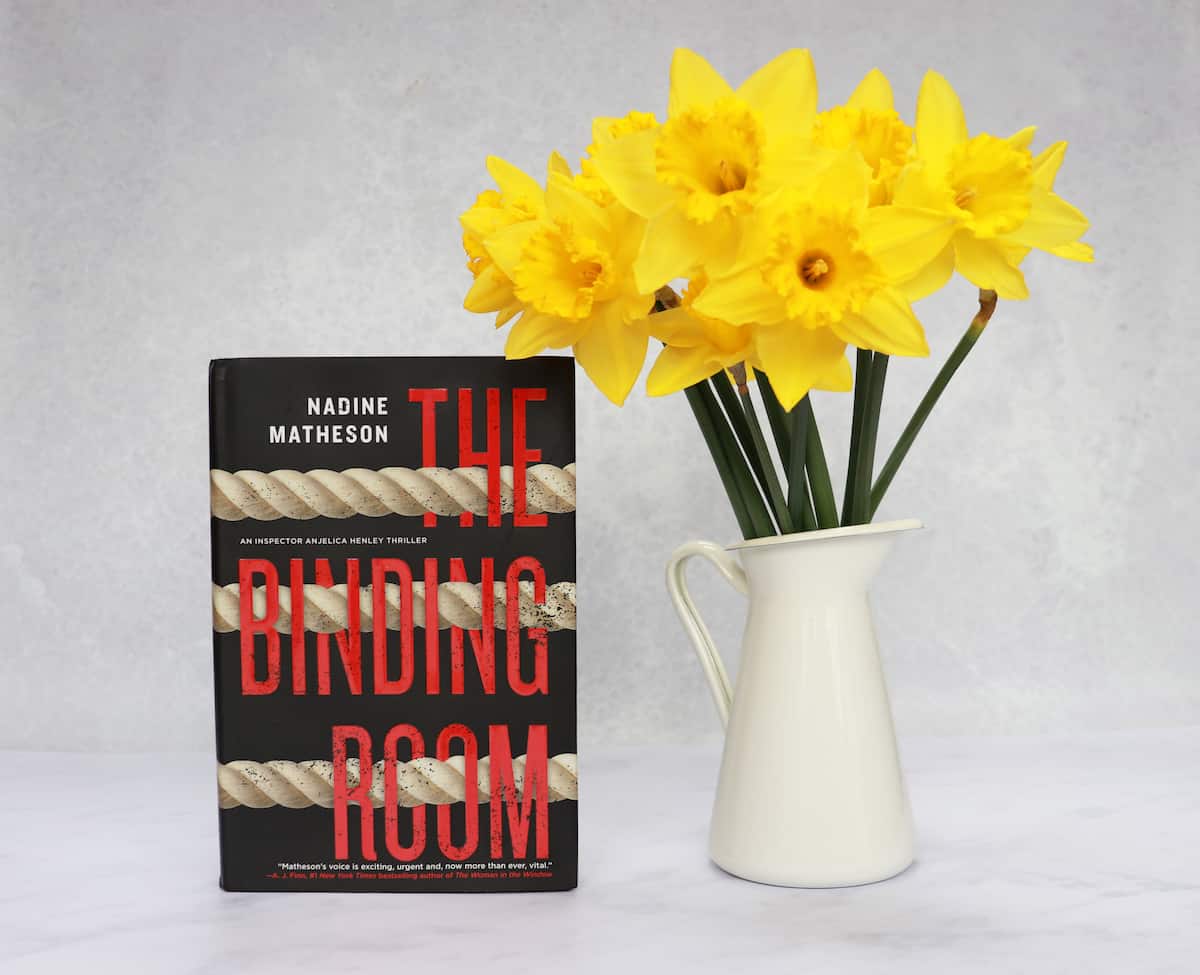 For a mum who loves a good murder mystery or crime thriller, The Binding Room would be a great choice. The second book in the DI Anjelica Henley series after The Jigsaw Man, it's bound to have your mum gripped until the very end! A fantastic read – and great series.
Another great investigative crime series is the Steve Cavanagh Eddie Flynn series. With great characters and so many twists, they'd make a great gift for anyone who loves a good plot and something they can really get stuck into.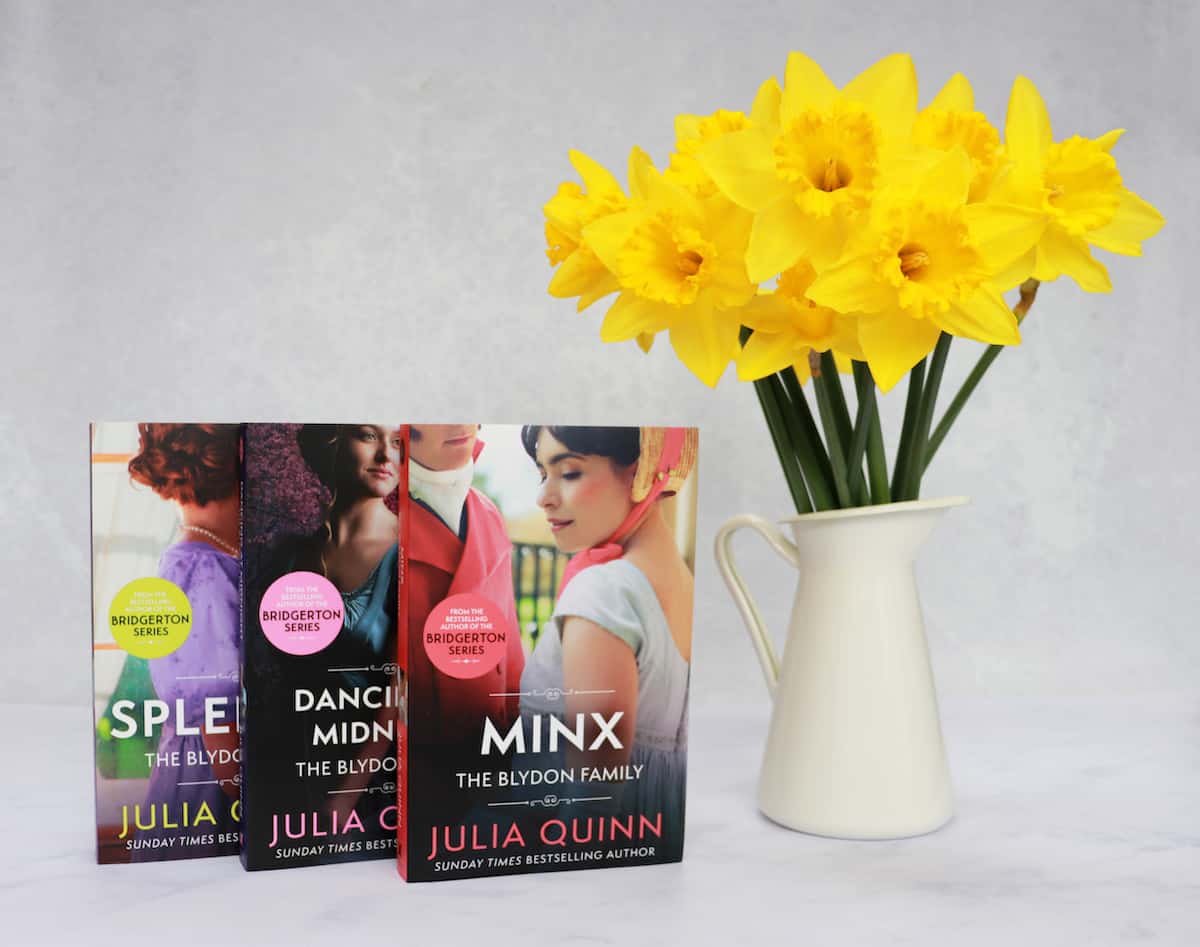 I've been reading the Bridgerton books for a while now but keep discovering more books relating to the other families in the Ton! The Blydon Family series would make a fantastic gift for any fan of the Bridgerton show or a good romance, with great characters and good storylines.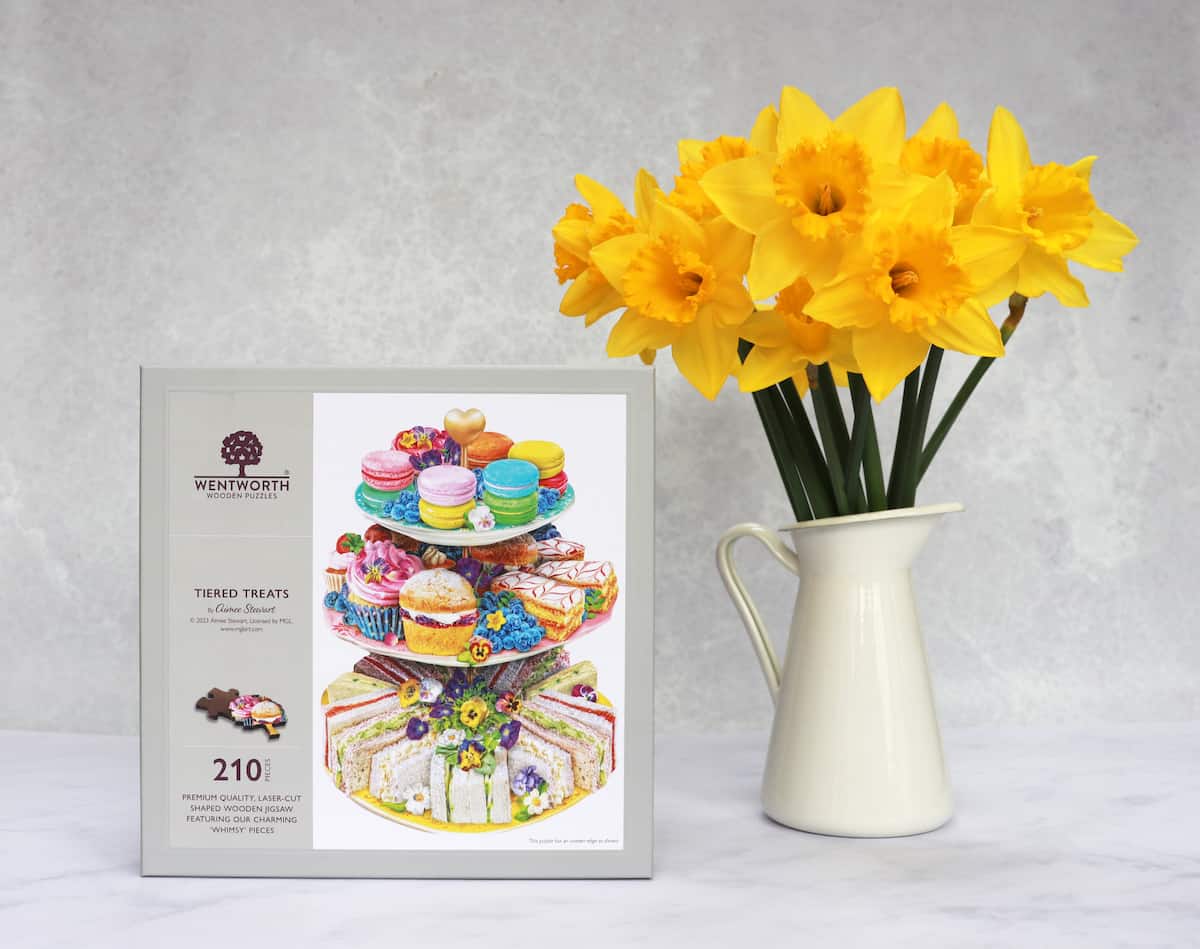 Jigsaw puzzles are another great way to pass some time and we love Wentworth Wooden Puzzles. They have so many designs that would be great for Mother's Day but our favourite is this Tiered Treats puzzle, full of delicious sweet treats in a beautiful jigsaw form.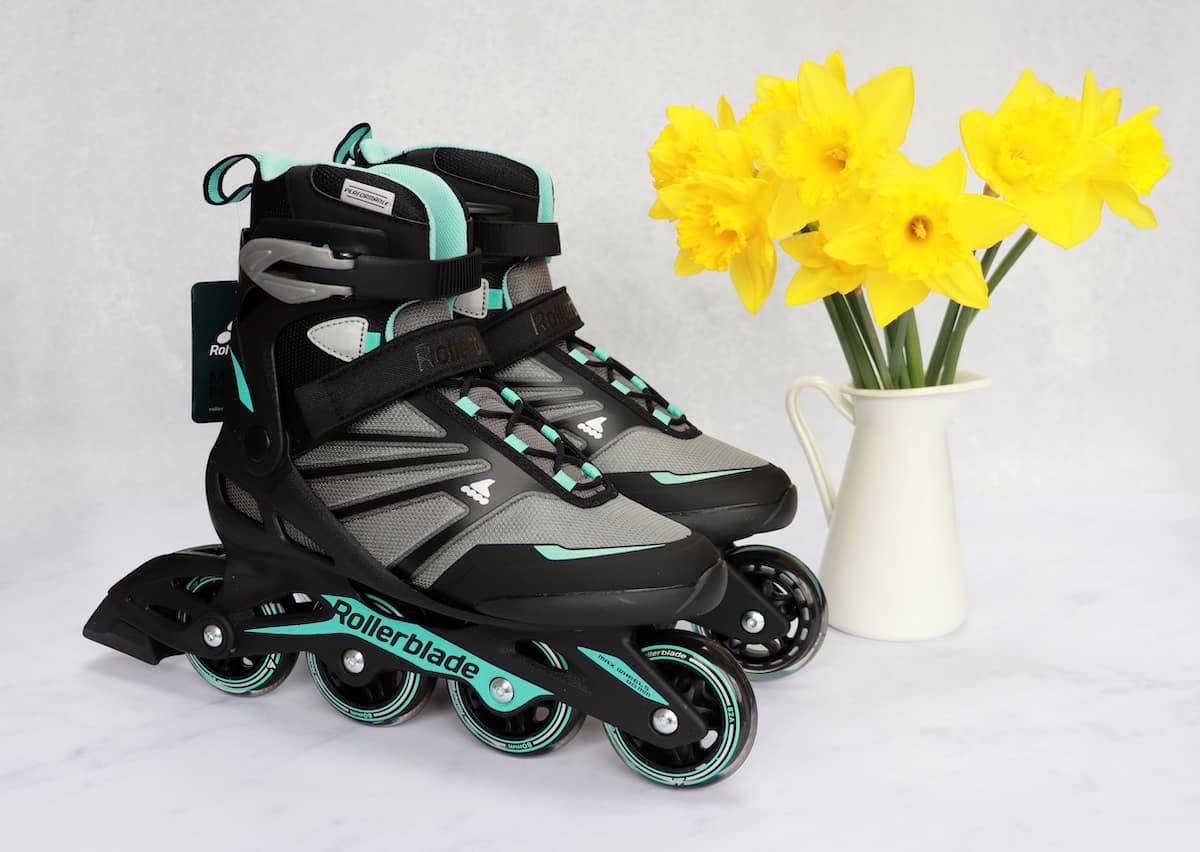 For any active mum – or a mum who wants to get out and about more, trying something new or indulging in an old pastime – inline skates would be a great gift option. Skates.co.uk have a great range for all abilities – and plenty of quad skates too if they're more your mum's thing.
Something to look forward to
One of the best gifts you can give is something for your mum to look forward to – and a spa day or spa break is always a great option. We love the Spa Relaxation with Two Treatments for Two at The Montcalm Royal London House from Buyagift. A fantastic treat to give your mum the ultimate time out, it's something she's sure to appreciate.
I hope that's given you some inspiration for the mother figures in your life this year – or just a treat for yourself. With just over three weeks until the big day there hasn't been a better time to organise your gifts. When the time comes, have a lovely Mothers Day!