Disclosure: The products featured were sent for inclusion in this gift guide however all opinions are my own.
This post contains affiliate links and I may receive commission if you visit a link and buy something. Purchasing via an affiliate link doesn't cost you any extra, and I only recommend products and services I trust.
It's that time of the year where I put together inspiration for all the Mums in your life. Whether that's your own Mum, your Mother in Law or even gifts for your partner or kids to get you this year. I hope this gives you some wonderful gift ideas.
Beauty
Beauty gifts are always one of our top choices. Marine Miracle Creme would be great for any woman. It's been called "A Facelift in a Jar" and is infused with marine nutrients. It's deeply hydrating, firming and rejuvenating whilst boosting the skin's natural collagen. It's rich in vitamin C+E and contains anti-inflammatory, restorative and healing effects. What more could a mum want?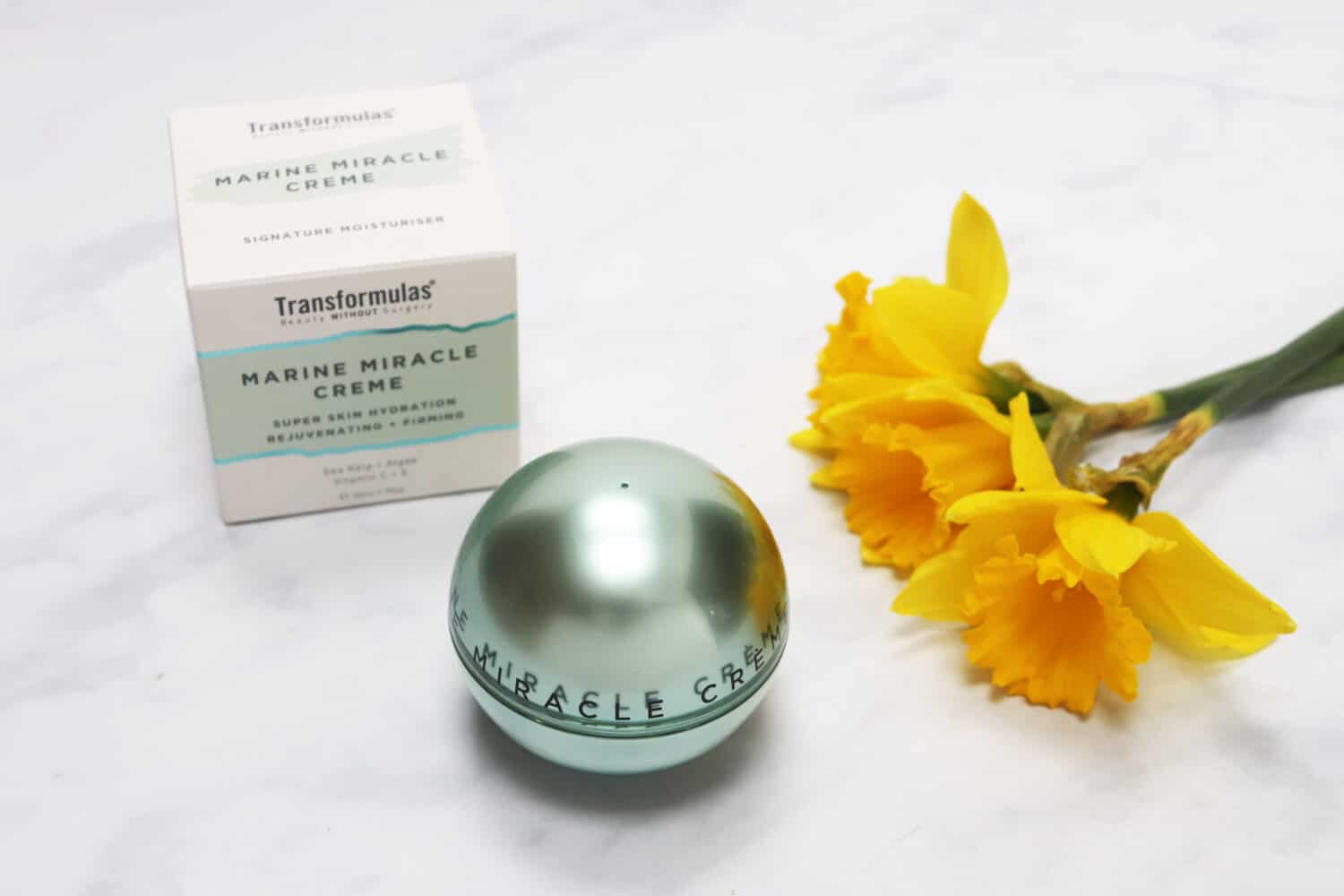 Another fantastic beauty option is the Mini Nude Collection from Dr.PAWPAW. The gift set includes the multi award-winning Original Balm, Rich Mocha and Peach Pink tinted balms. All the balms are enriched with Papaya Fruit, Aloe Vera and Olive Oil.
The Original formula can be used to soften and smooth lips, hydrate
dry patches of skin, to highlight cheeks, nose and cupid's bow and as a cuticle softener to keep nails in perfect shape.
I can't be the only one using hand cream constantly at the moment? The never ending use of hand sanitiser over the last year has really dried out my hands, making hand cream a fantastic gift for any mother this year. The Somerset Toiletry Co have so many fantastic products and one of their hand care gift sets would make a wonderful gift. You can see their full hand care range here.
For something a little different, Nourish London Sleepy Pillow Mist is something any mother would really appreciate. Who wouldn't love the gift of better sleep? This soothing aromatherapy blend of nine essential oils promotes calm and relaxation. Spritz on your pillow for a blissful night's sleep.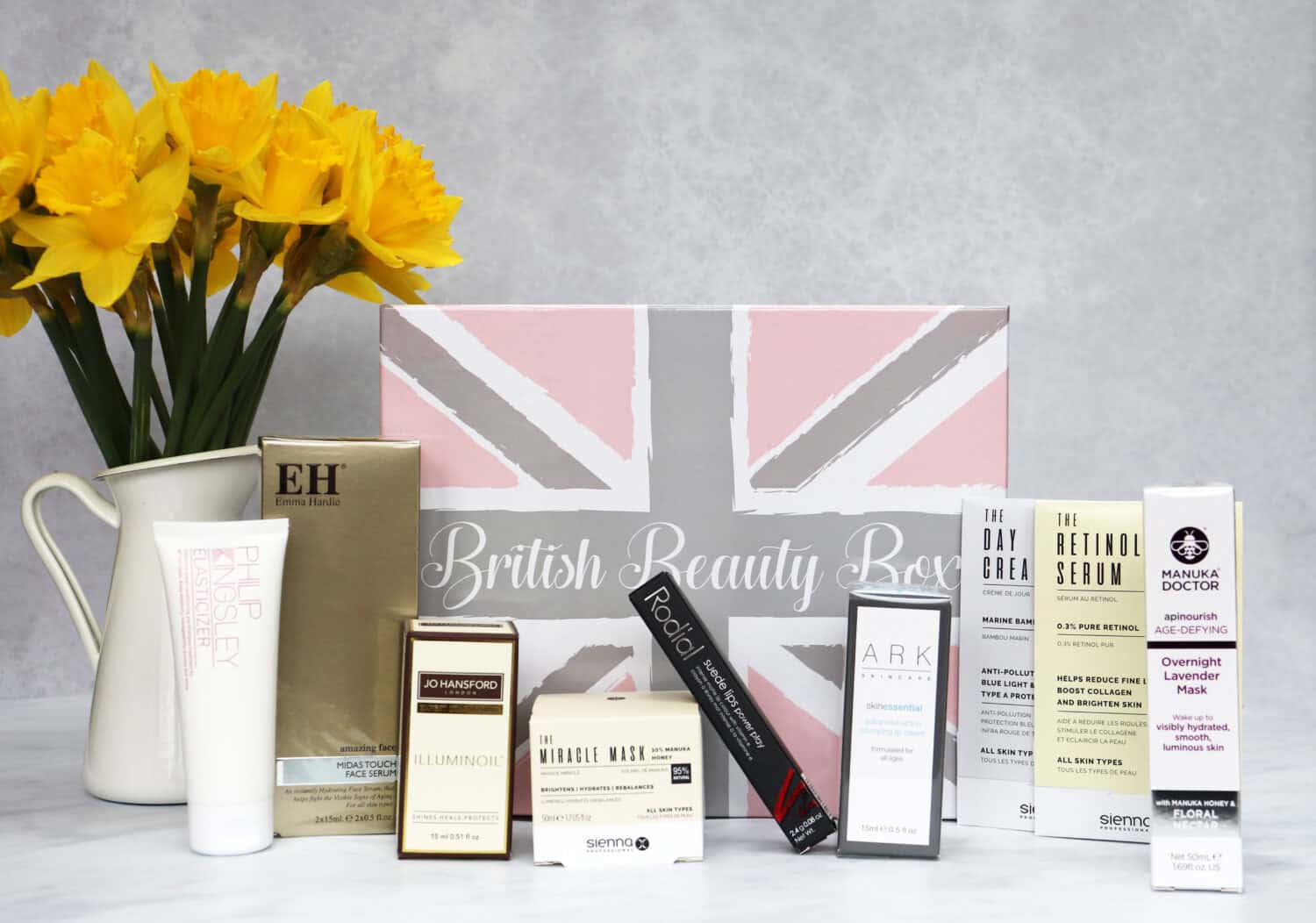 If you want to go all out where beauty is concerned, and can't pick just one product, then the British Beauty Box would make a really lovely gift. Each box includes a variety of luxurious, high-end skincare, haircare, and makeup plus, you have the option of one box or to invest in a subscription so your mum can pamper herself regularly through the year!
Something to wear
Another lovely gift is always jewellery. LoveLox have just launched and create absolutely beautiful engraved lockets, complete with photos. The quality is absolutely stunning and the service couldn't be simpler.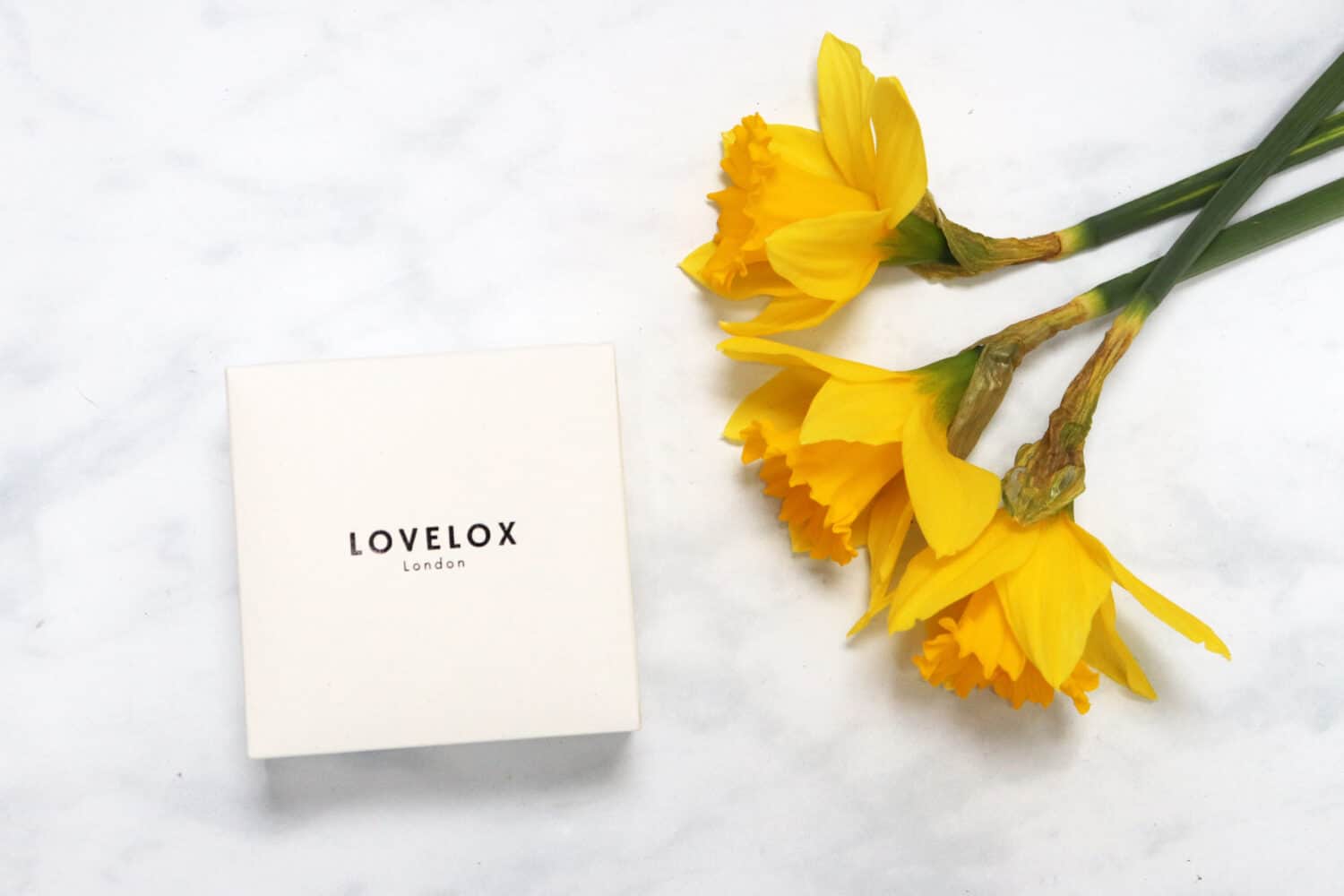 LoveLox specialise in lockets made by hand from precious metals and natural diamonds with designs that blend effortlessly into current trends.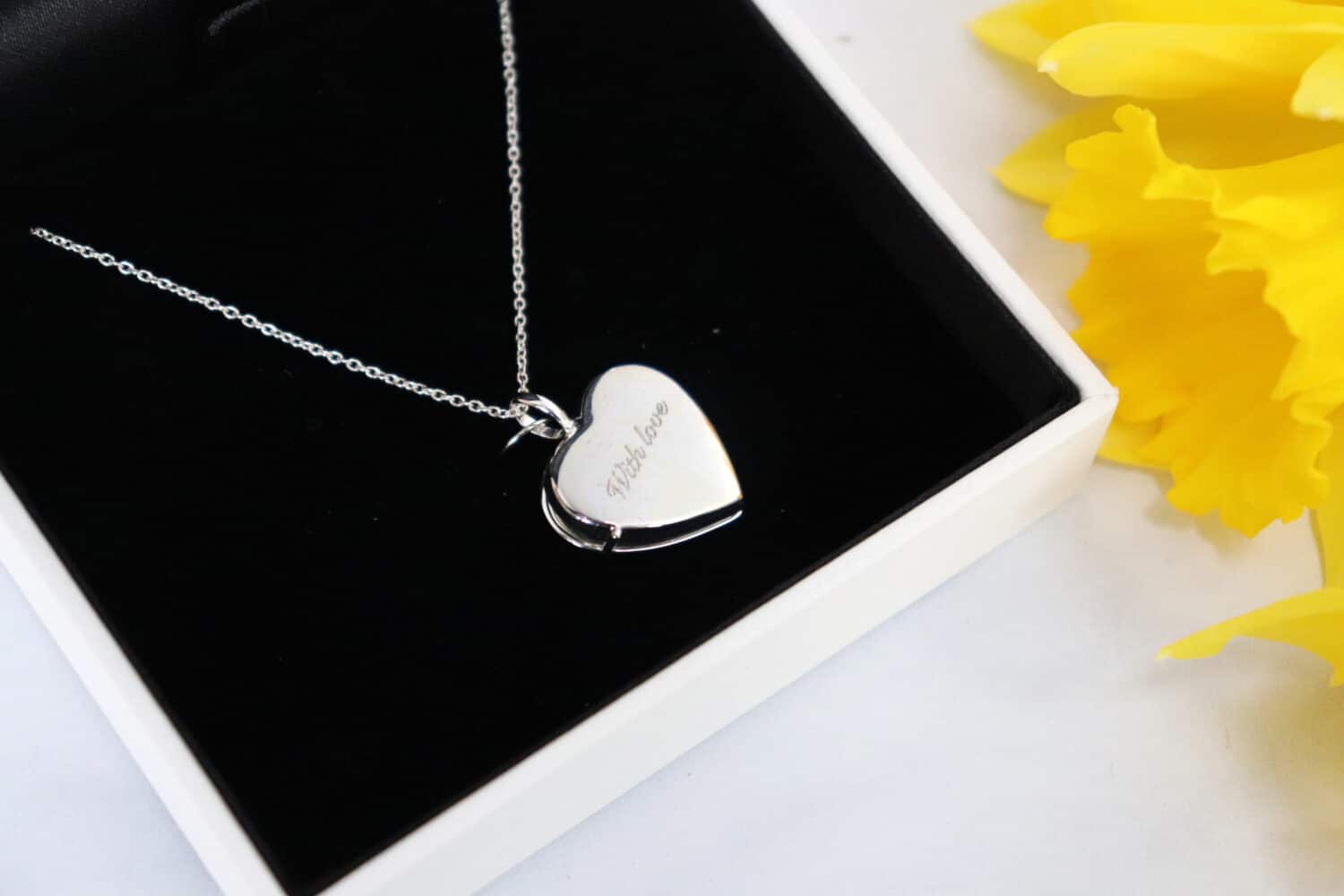 Presented in a gorgeous gift box, the locket can be engraved with any message you like in a choice of fonts. You can upload photos to be added to the locket too which means it will arrive with the perfect shape and size photos, ready to give as the most beautiful gift.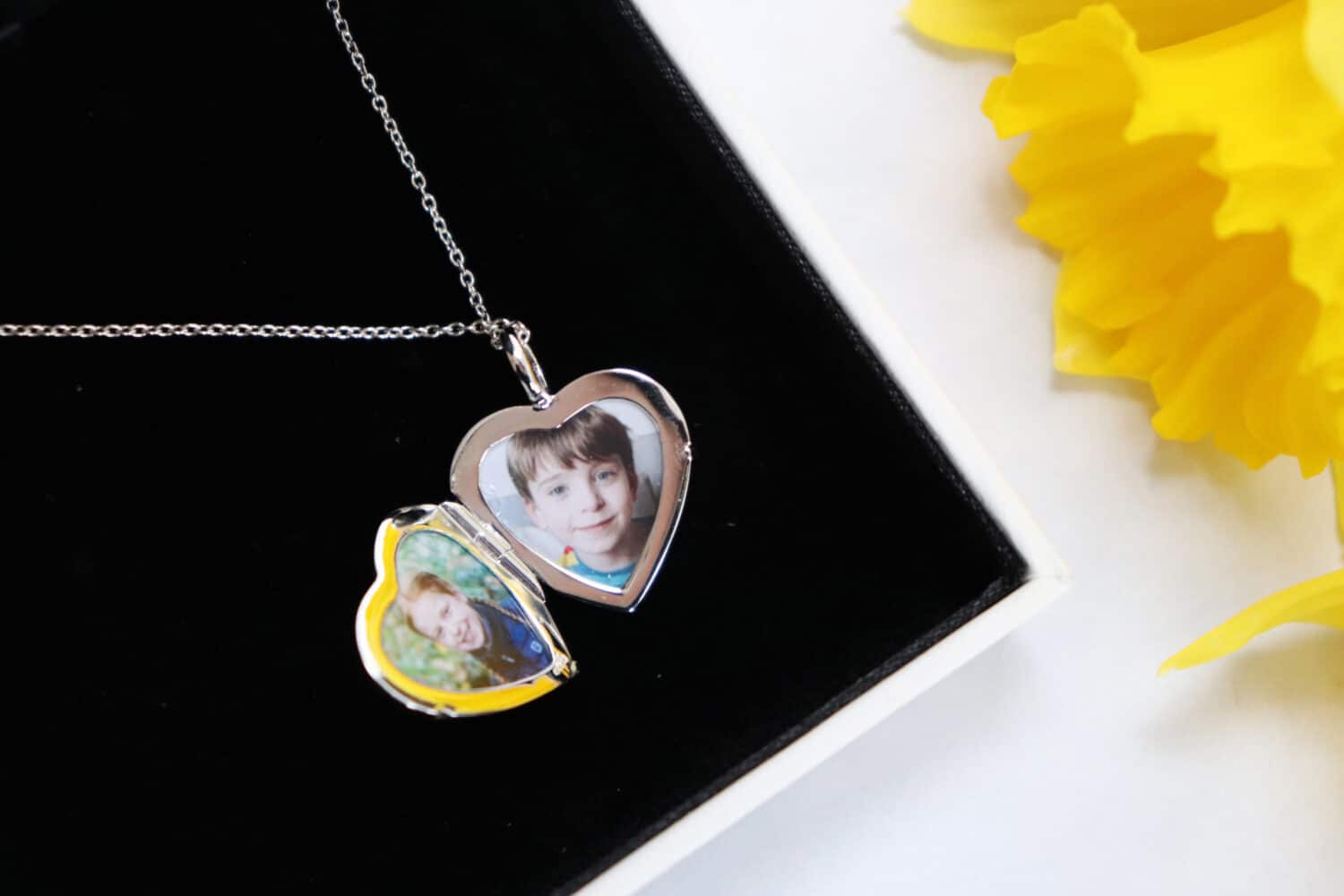 Neon Sheep also have some lovely jewellery options that are perfect for everyday wear or just for a night out or special occasion.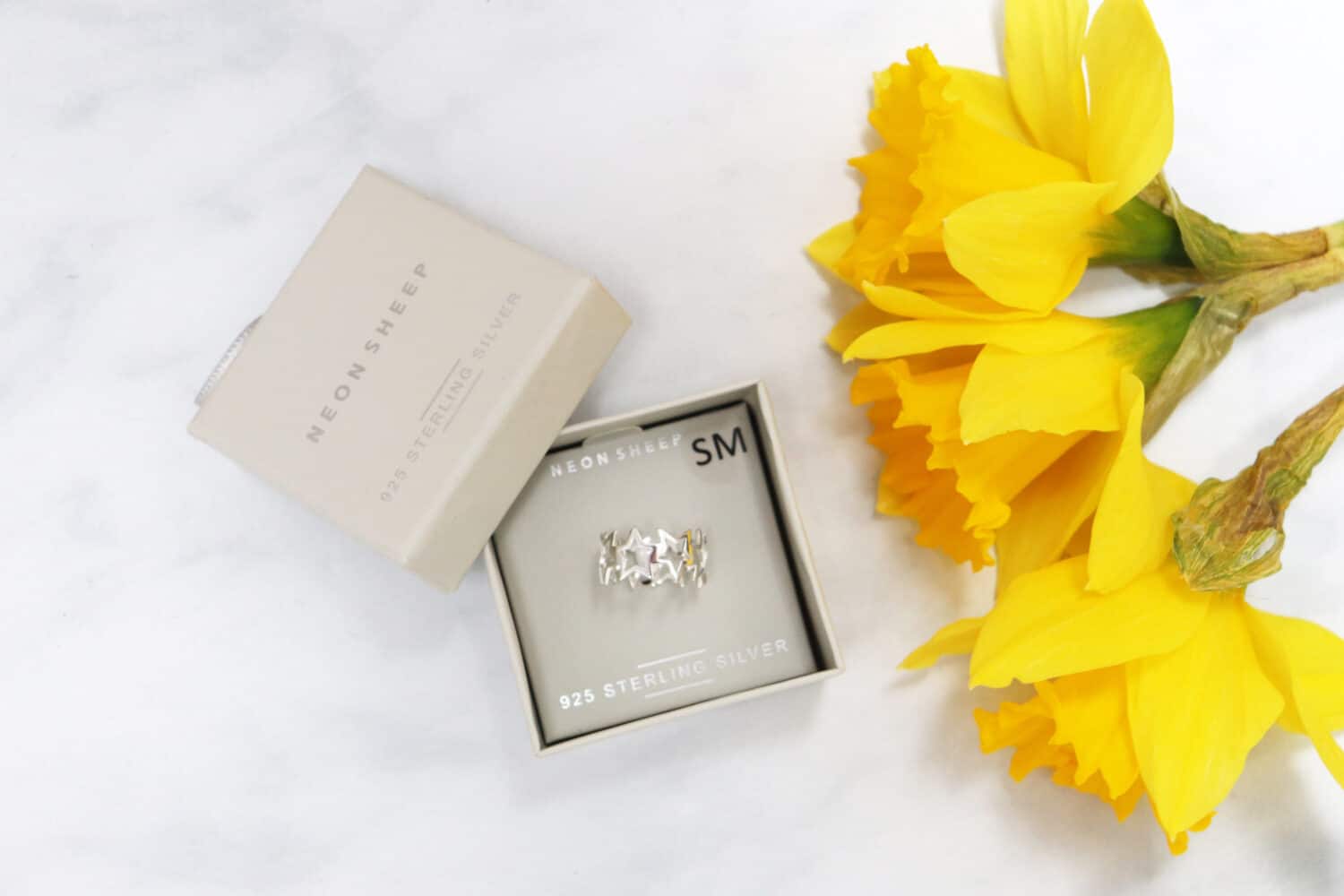 I absolutely love this Sterling Silver Star Ring. With cut out stars, available in a choice of sizes and presented in a gift box, it's a ring that anyone will love.
Something completely different to jewellery but something any Mum will love is a Snuggy. One size fits all, it's the ultimate loungewear. Made of soft flannel fleece with a sherpa inner, it has a huge pocket at the front and oversized hood to make it warm, comfortable and so practical too.
You could even get the whole family a matching Snuggy each as they also do children's sizes too as well as the most comfortable socks I have ever worn. Any Snuggy product will be something anyone would really appreciate on Mothers Day.
Homeware
One of my favourite gifts to both give and receive is something for around the house. Whether it's something to look pretty, something useful or something that smells nice. You can't go wrong with a mug and this Good Vibes Only mug from Red Candy is a great gift that anyone would appreciate.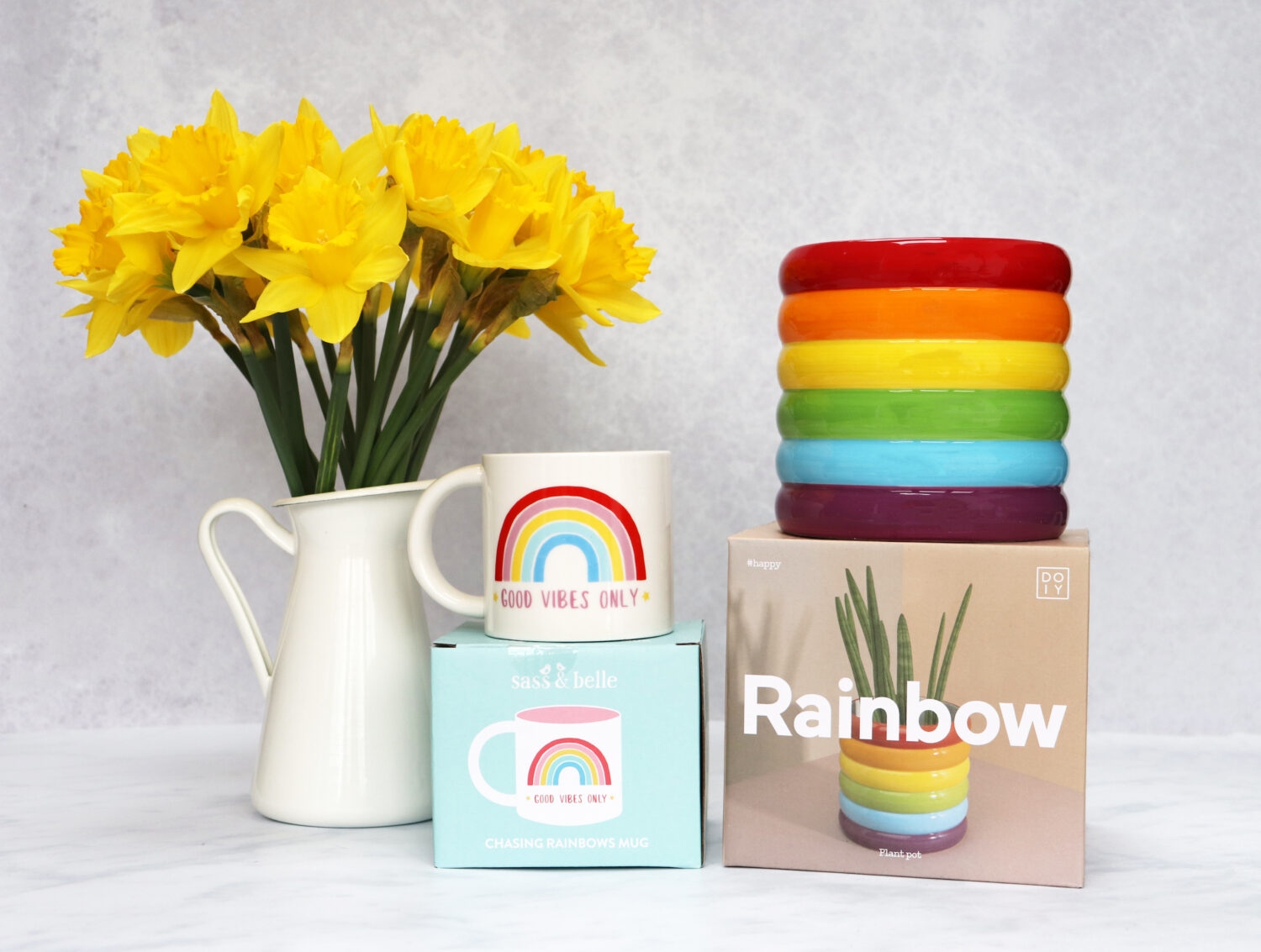 Continuing the rainbow theme, this Rainbow Planter would make a really lovely gift too. A great size, it would make a real statement in any room in a home and you could even gift it with a plant already in it too!
Neon Sheep also have a great range of candles and diffusers, both of which make lovely gifts for any occasion and they're something a Mum is sure to love. There really is nothing quite like your favourite scents floating around your home.
I don't know anyone who doesn't love a nice hot drink and so a travel cup is always a great gift idea. My latest find, and favourite cup is the Collapsible Cup from Stojo. Available in a range of colours and sizes, this sustainable option comes with a reusable straw, is dishwasher safe and fits in standard cup holders too.
For something a little different, Sous Chef has a great range of tableware options and I absolutely love this set of Rice Bowls. Presented in a beautiful gift box, the bowls are perfect for rice or miso soup and would look wonderful on any table.
I love ornaments and have been collecting Willow Tree for years. There's so much sentiment behind each piece that you can find a Willow Tree ornament perfect for literally anyone. My favourite at the moment is Generations, showing three generations of women in a family, making it such a lovely Mothers Day gift.
A new found love of mine where ornaments are concerned is the Disney Traditions range from Jim Shore. One of my favourite pieces, with Mother's Day in mind, is A Mother's Love. Featuring Mrs Potts and Chip from Beauty and the Beast it's the perfect gift for any Disney loving Mum this year.
New mum gifts
If you're buying a gift for a new mum, the Aveeno Baby Mum and Baby Gift Set would make a really lovely gift. It includes full size products – Aveeno Daily Moisturising Lotion for Mum, Aveeno Baby Daily Care Hair & Body Wash and Aveeno Baby Daily Care Moisturising Lotion for the baby as well as a soft teddy bear comforter. A really lovely gift for Mum and baby to share.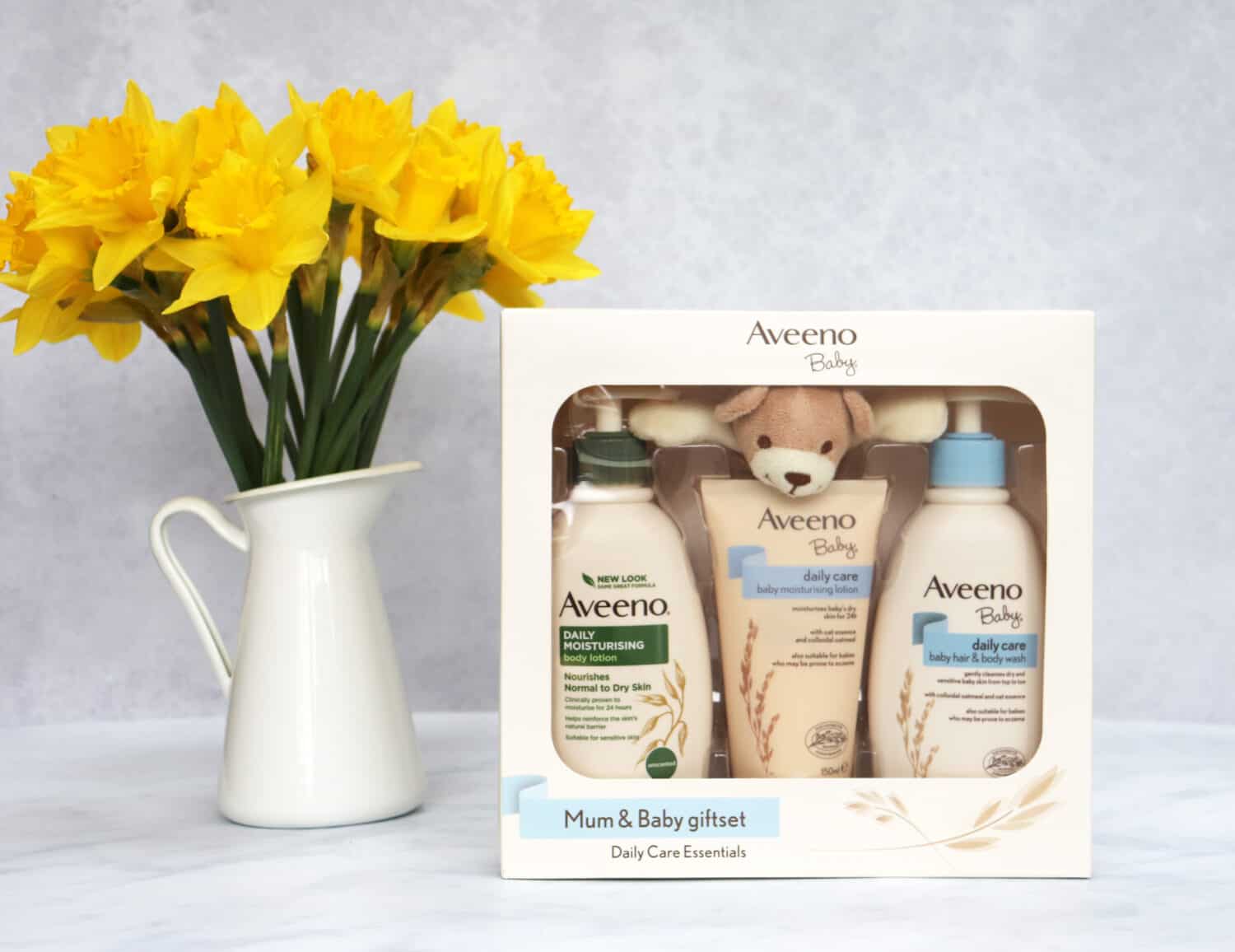 Food and drink
I always love gifting things that someone can eat or drink, indulgences they can enjoy by themselves or share with friends and family. High on my list this year is Afternoon Tea for Two at Home with Piglet's Pantry from Buyagift.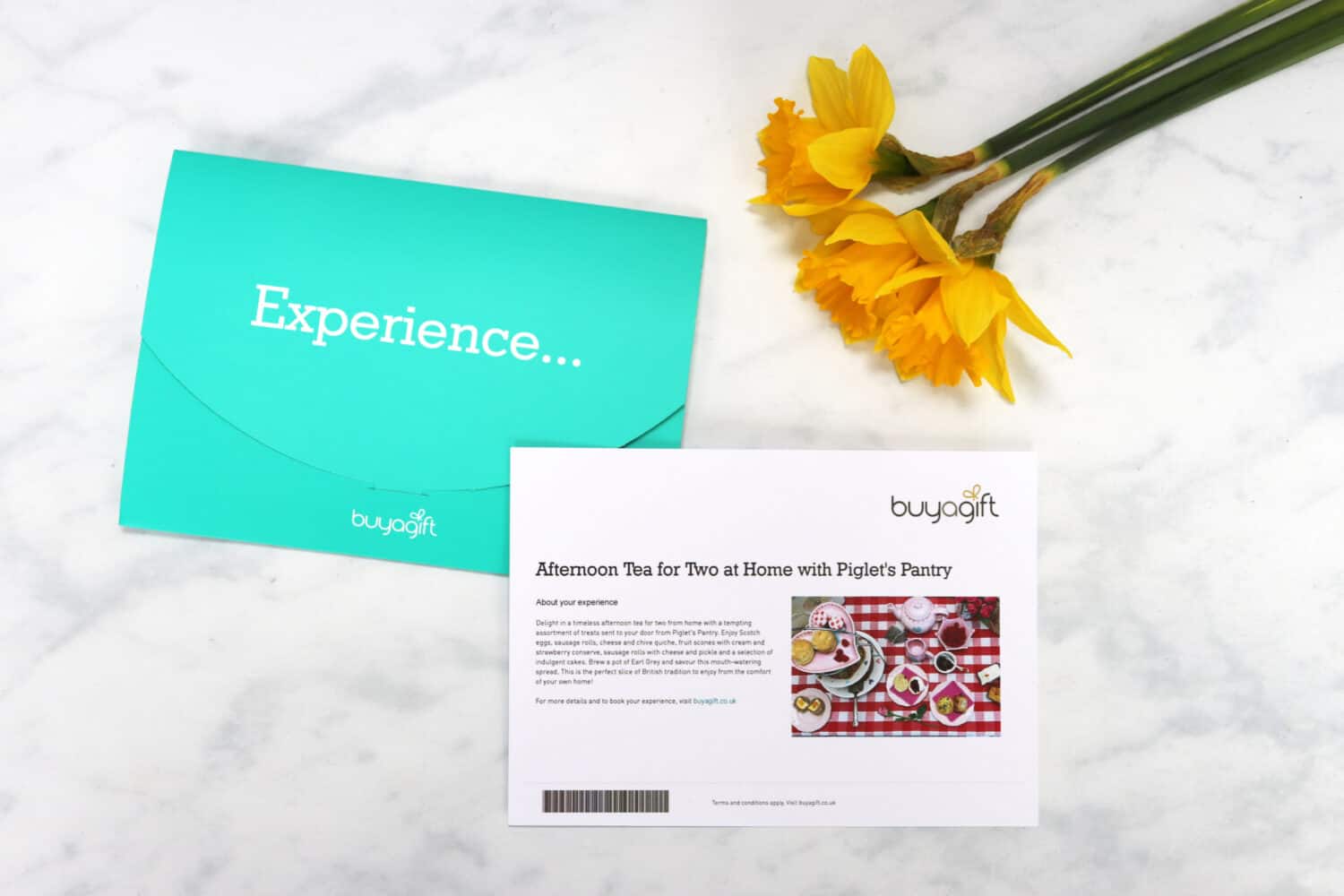 None of us can go out for afternoon tea as we usually would so an at home version is just the sort of gift you need this year. The delicious afternoon tea includes quiches, scotch eggs, sausage rolls, scones and tea along with so many cakes. A real feast for anyone this Mother's Day.
If you're planning to get a Piglet's Pantry Afternoon Tea, be aware that it does take a while to organise delivery – two weeks in our case. There is also an additional £5 charge for Saturday deliveries not mentioned on the Buyagift website.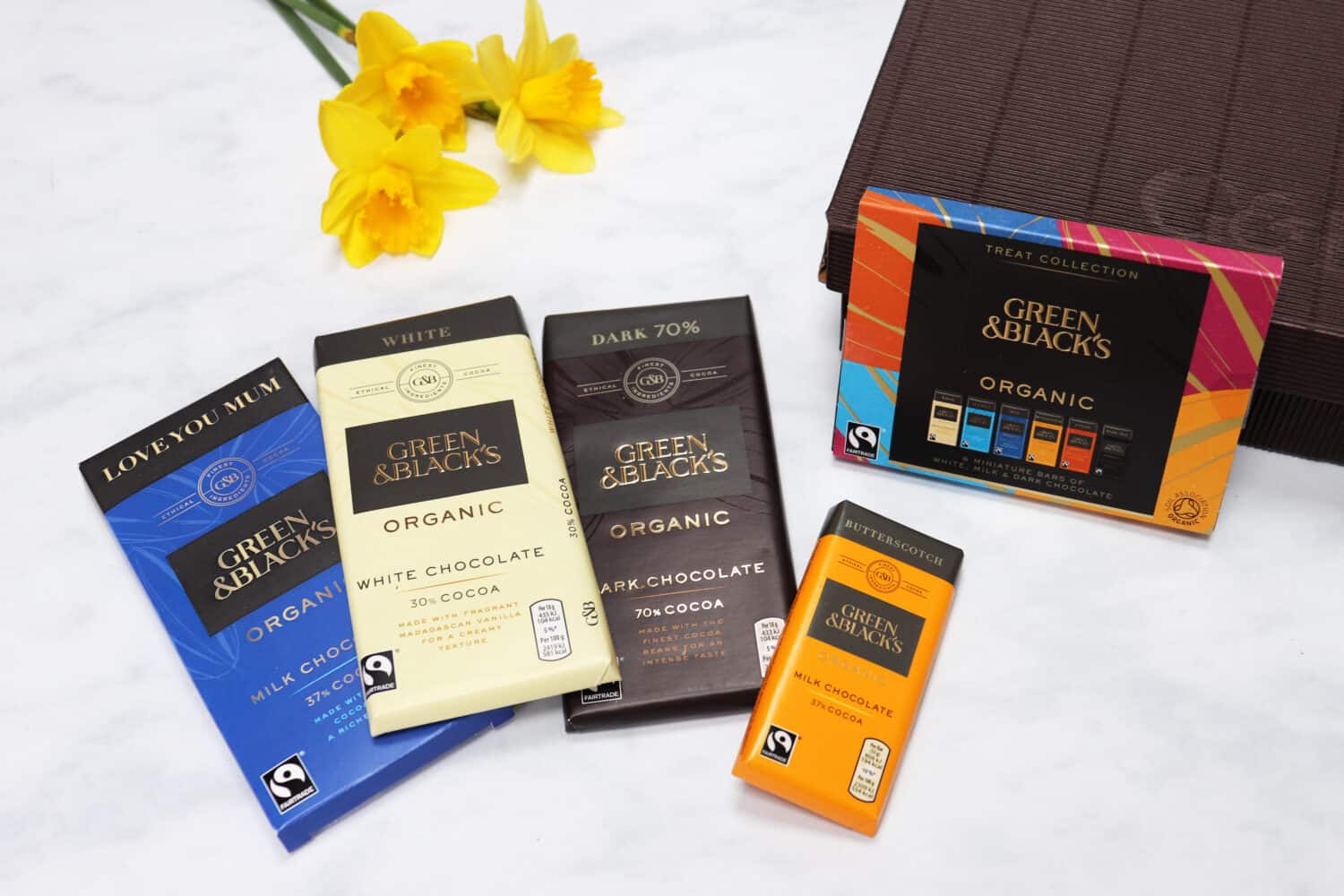 Something any Mother will love is a hamper of chocolate treats and Green & Blacks have a fantastic range of gift options. This Mum's Chocolate Gift pack includes a really lovely selection of Green & Black's favourite bars all in a gorgeous gift box.
Another lovely chocolate treat would be something from Cadburys. One option is the Cadbury Mum Chocolate Gift. It's just £10 and has a really lovely variety of chocolate, all gift boxed, making it a really lovely gift.
A nice bottle of their favourite tipple is also a great gift and this year I've found so many new discoveries. Four Roses Bourbon was born from a love story from the heart of Kentucky, and now, Small Batch has become one of British bartenders' favourite bourbons, using it to make favourite cocktails like the Old Fashioned or Manhattan. Four Roses would make a great gift for anyone to add to their drinks cabinet.
If, like me, the Mum in your life loves a cream liqueur, then Tequila Rose would be a great gift this Mother's Day. The strawberries and cream liqueur would make a fun alternative to Bailey's and is so refreshing that it can be enjoyed throughout the year.
If the Mum in your life loves gin then she'll love Mermaid Pink Gin. It infuses the flavour of fresh Isle of Wight strawberries with original Mermaid Gin. It's perfectly balanced, subtle yet vibrant and less sweet than most pink gins as it has no added sugar. It's the perfect gin to enjoy over the spring and summer.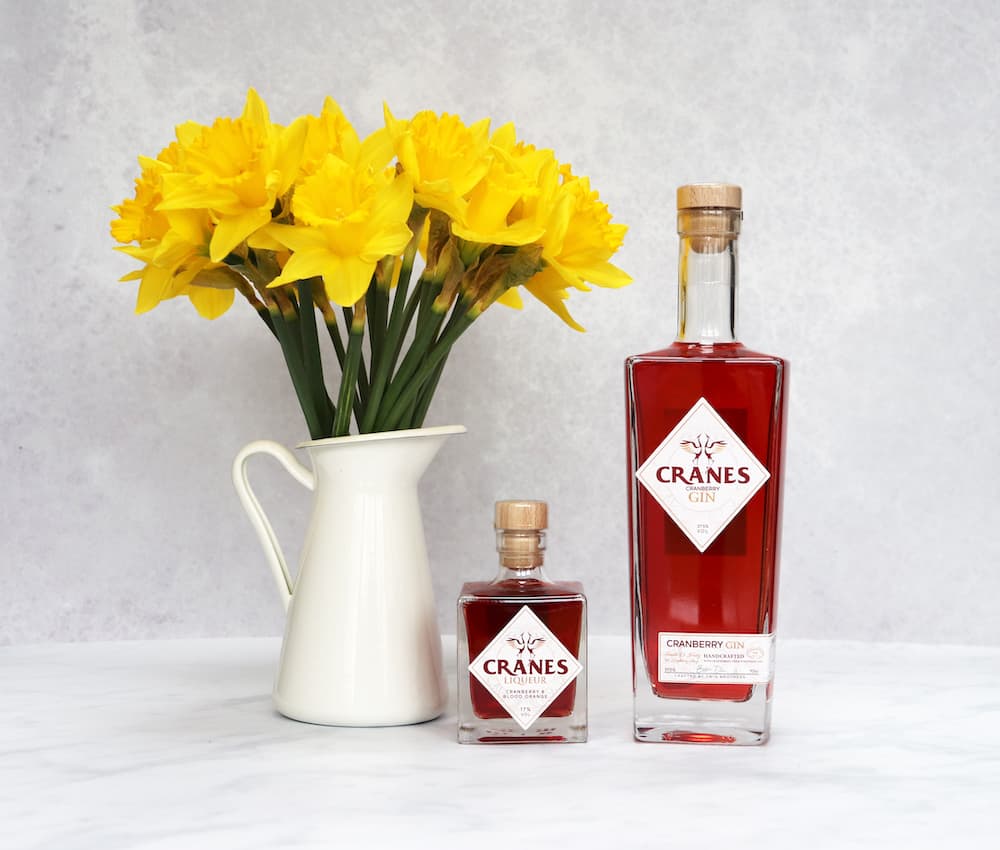 Cranes drinks are one of our favourite staples in our drinks cabinet and this year we've just discovered Cranes Cranberry Gin. Handcrafted in small batches, using the finest ingredients, the cranberries work beautifully with the juniper berries, creating a smooth and fruity, but wonderfully sharp gin.
Another Cranes option is the Cranes Cranberry & Blood Orange Liqueur, which is perfect for adding to a glass of prosecco, creating cocktails with or just enjoying over ice. Such a versatile drink to enjoy at this time of year.
Another wonderful cream liqueur is Five Farms Irish Cream. It's the only true farm-to-table Irish Cream on the market. Sourced entirely from beautiful County Cork, it is crafted from single batches of fresh cream from five family-owned farms and combined with premium Irish whiskey. It has a lovely warmth to it and is so easy to drink.
It's only right that I include wine in this gift guide too as who wouldn't love a bottle of quality wine to share at Mothers Day? One of my new favourite places to buy wine is from Vintage Roots – the organic wine specialist. They sent us a wonderful French wine Domaine de Pajot – Les Quatre Cepages that we'll be enjoying over the Mother's Day weekend and can't wait to try more wines from their selection in the future. Any would make a wonderful gift.
Something to do
Everyone is looking for things to pass time at the moment and jigsaws are a great gift, especially during the pandemic. This 1000 Piece Space Puzzle from Neon Sheep would make a great gift. With shaped pieces, it's great quality and something that the whole family could enjoy together.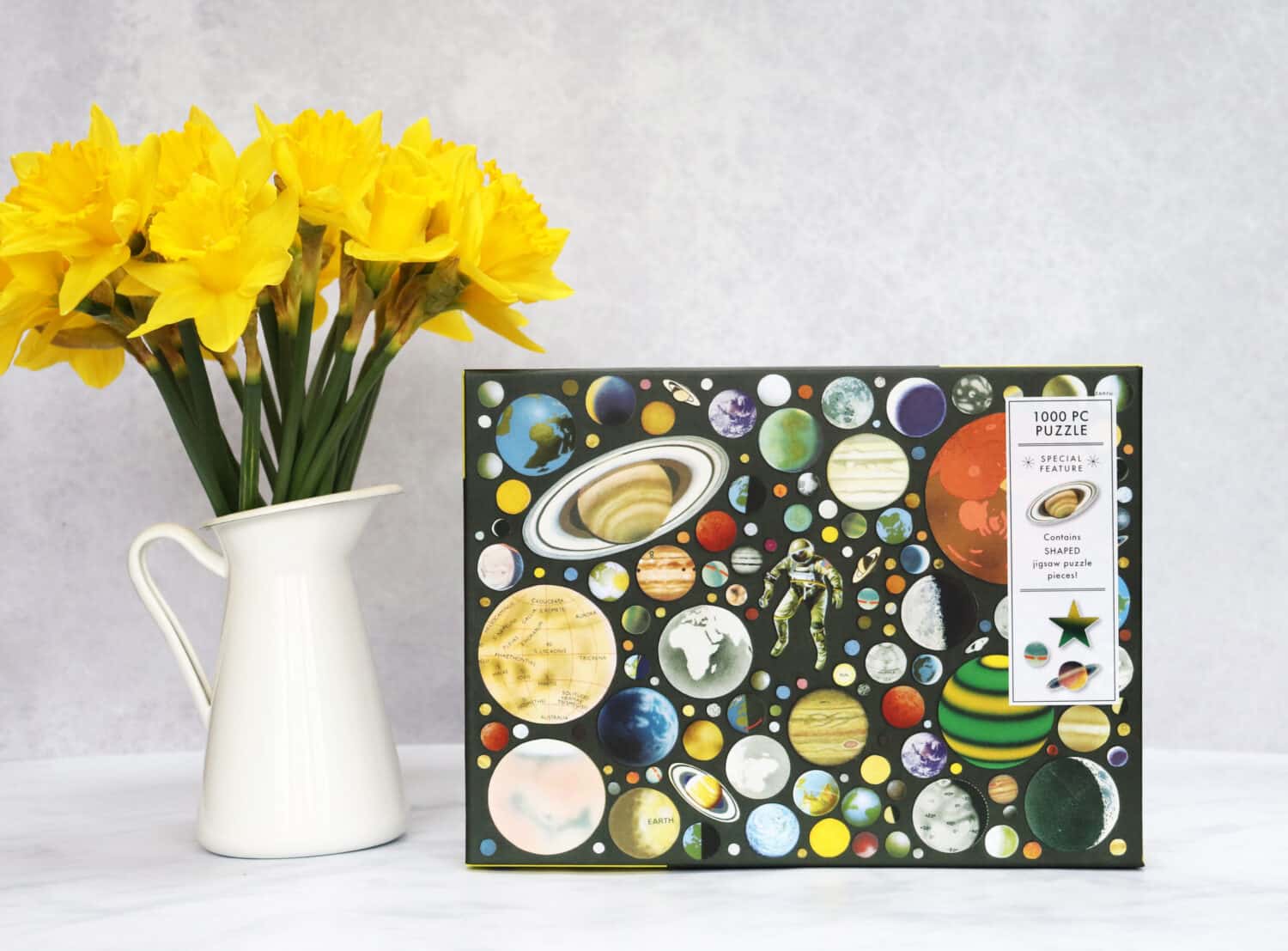 Something to look forward to
And really, right now, we all need something to look forward to. An Overnight Escapes gift box from Red Letter Days would make a really lovely gift. With 410 breaks to choose from, there's something for everyone and something to really enjoy when restrictions ease.
If you have no idea what to get your mum this year, a VEX Gift Certificate could be just the thing. Exchangeable for so many different gift vouchers at a huge range of stores and services, letting your Mum buy anything from clothes to homeware or even an experience day. It could be a great option when you just don't know what to buy.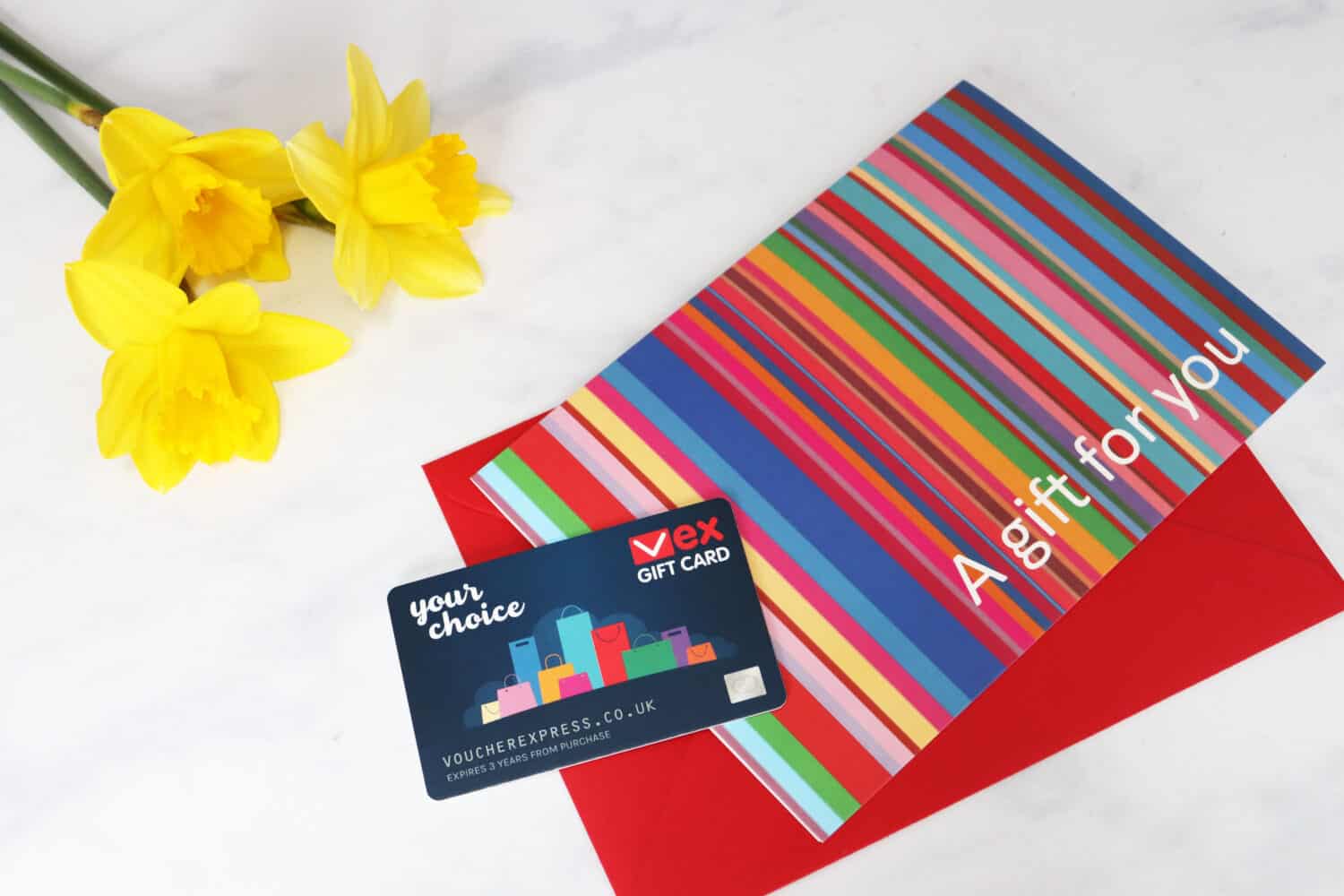 I hope that's given you some inspiration for the mother figures in your life this year – or just a treat for yourself. With just under two weeks until the big day there hasn't been a better time to order your gifts online. When the time comes, have a lovely Mothers Day!