Disclosure: The products featured were sent for inclusion in this gift guide however all opinions are my own.
This post contains affiliate links and I may receive commission if you visit a link and buy something. Purchasing via an affiliate link doesn't cost you any extra, and I only recommend products and services I trust.
I love buying stocking fillers – they are probably my favourite part of Christmas. Although we buy friends and family real gifts at Christmas I love to give them something small and well thought out to unwrap too. So, I've put together some stocking filler ideas for the whole family to give you some shopping inspiration this year too.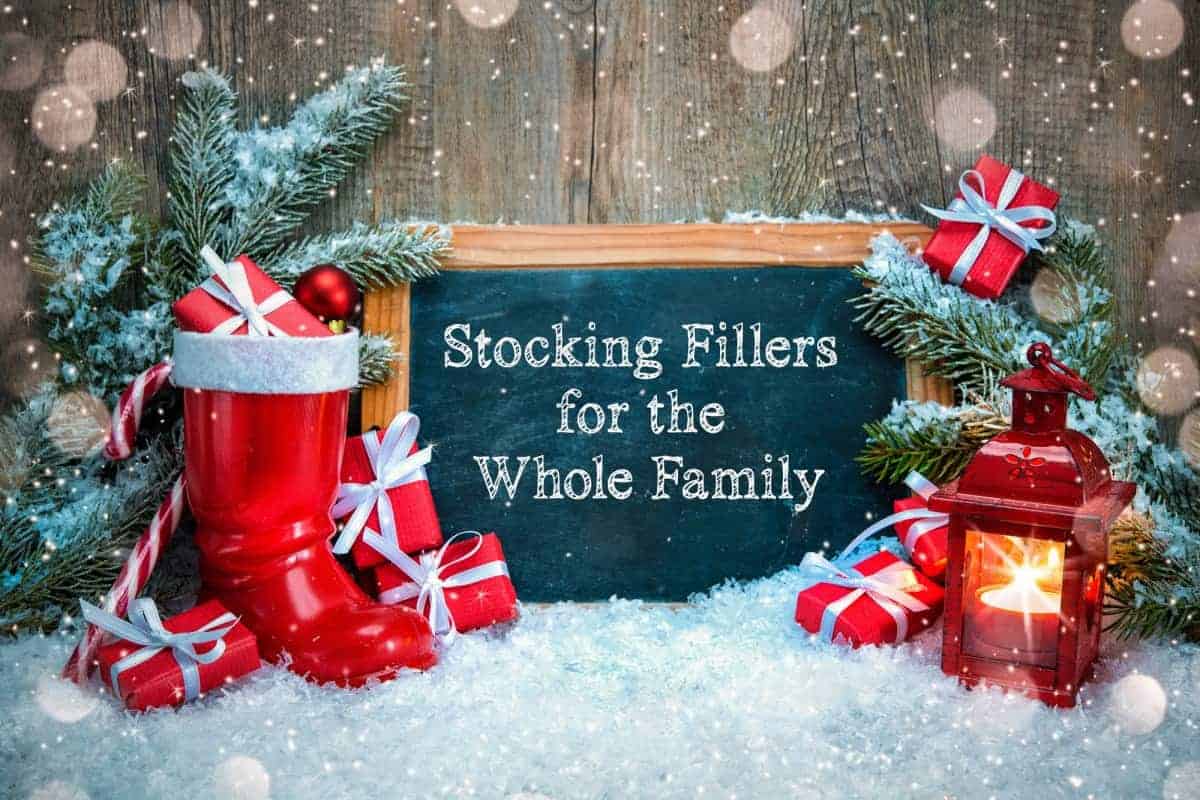 Edible Gifts
Edible gifts are a staple for us at Christmas and you can guarantee that we'll give and receive our fair share of things to eat and drink over the festive season.
Turkish Delight is such a lovely gift, the sort of thing that someone wouldn't buy for themselves but would really appreciate when getting it as a gift. This beautiful mixed gift box from Sous Chef is packed full of those sugar dusted squares that are so nice to enjoy after dinner.
I always love buying chocolate as gifts and one staple Christmas treat of ours has always been Toblerone. It's an indulgence we always gift at Christmas and now, thanks to Prezzybox, you can even gift a personalised Toblerone too.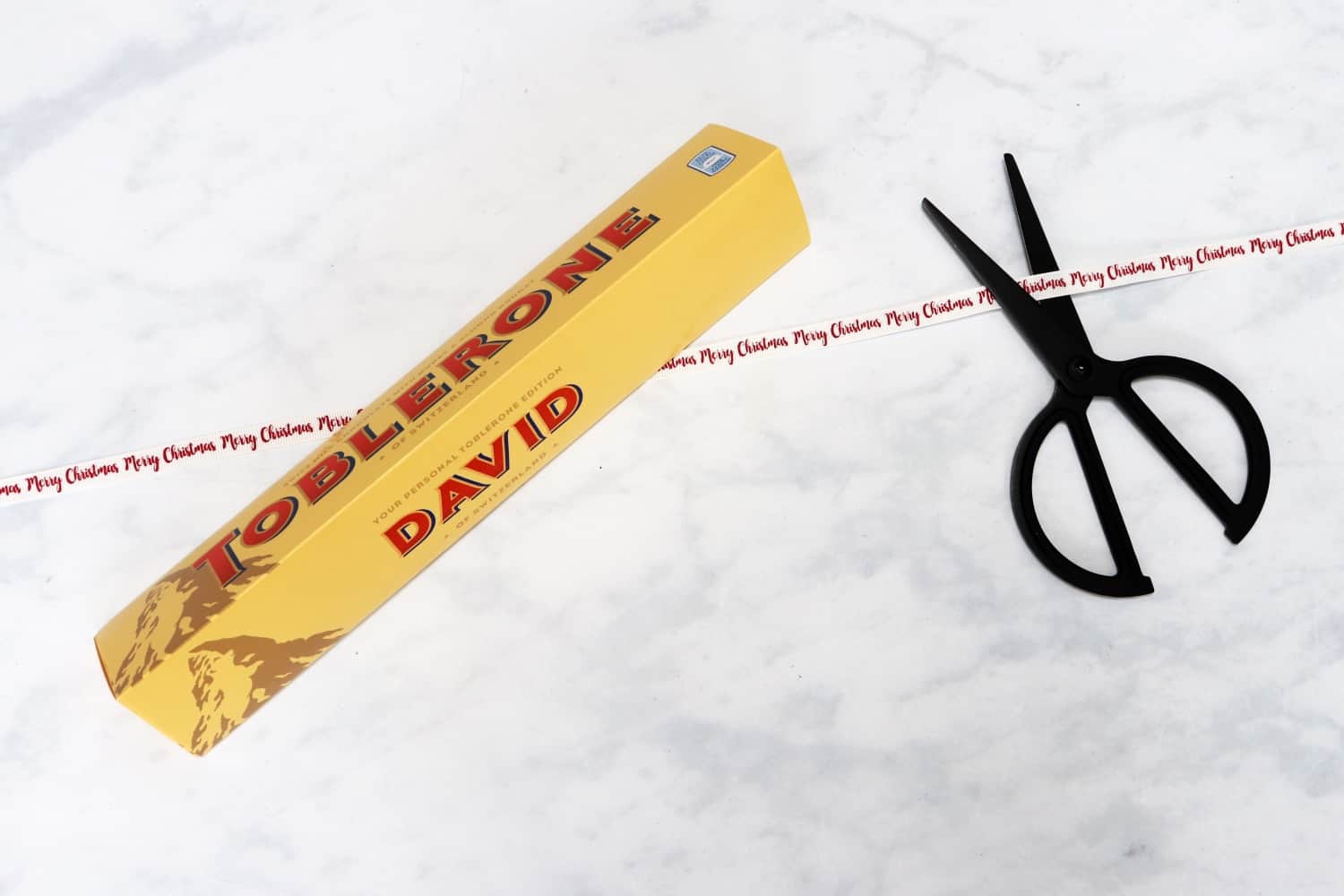 Willie's Cacao is one of our favourite brands to give as a gift and their Praline Truffles really are a perfect stocking filler. They're a wonderful indulgence for someone to enjoy by themselves or just as lovely to share too. They're something everyone will love.
Guylian are another great choice when it comes to gifts and their range of Guylian Belgian Chocolate Bars come in a vast range of flavours to suit whoever you need to buy for. They would be such a luxury in any Christmas stocking.
Lindt Lindor products are always high on our list to gift and this year they have pretty amazing selection boxes available at Lindt stores across the country. The boxes contain Lindt Lindor Truffles, Hearts, Squares and Bars. Perfect for sharing or an indulgent treat to work through on your own.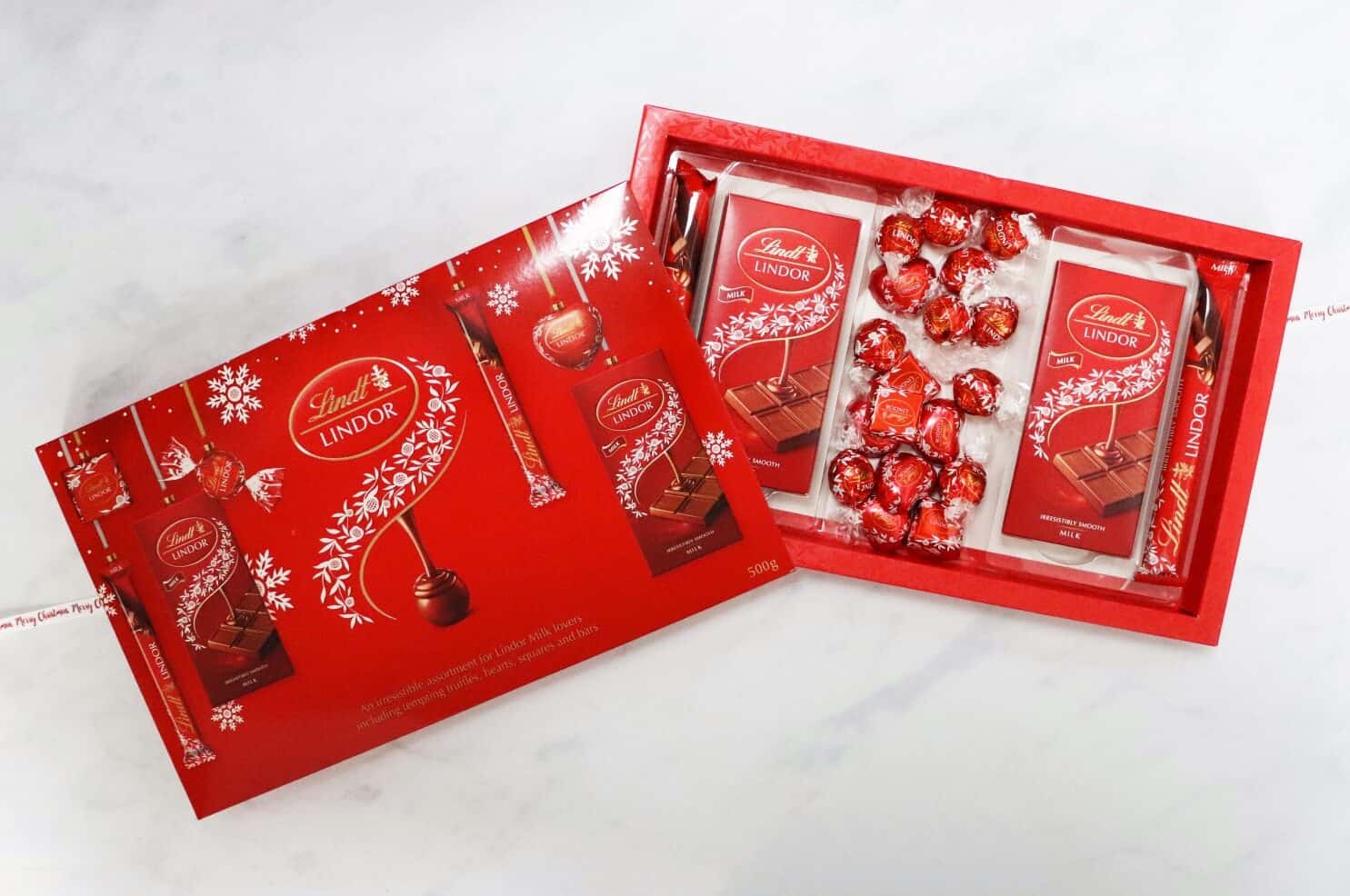 Another fantastic Lindt Lindor product is their individual boxes of Truffles. The new Salted Caramel variety are my current favourites – so rich and full of flavour. The perfect indulgent treat and wonderful to gift at any time of the year.
Another lovely gift from Sous Chef is one of their packs of colourful and fun pasta. Available in a range of varieties, the pasta would be a great gift for anyone who loves to cook. Who wouldn't love the chance to have a whole rainbow of pasta on their plate?
Gifts for Pets and Pet Owners
We always buy pets gifts from Santa Paws and Nylabone are always high on our list for dog gifts. This Stuffable Chew Toy is made from strong bacon flavour rubber and can be stuffed with your pet's favourite treat. Hours of entertainment for your canine chum.
A great gift for any pet and their owner would be something from the Be:Loved 100% natural pet care range. The innovative products to pamper pets with include shampoo bars, nose and paw balms, a skin and coat conditioning massage oil rub, home and kennel sanitising spray and even a boot room candle! You can see the full range here.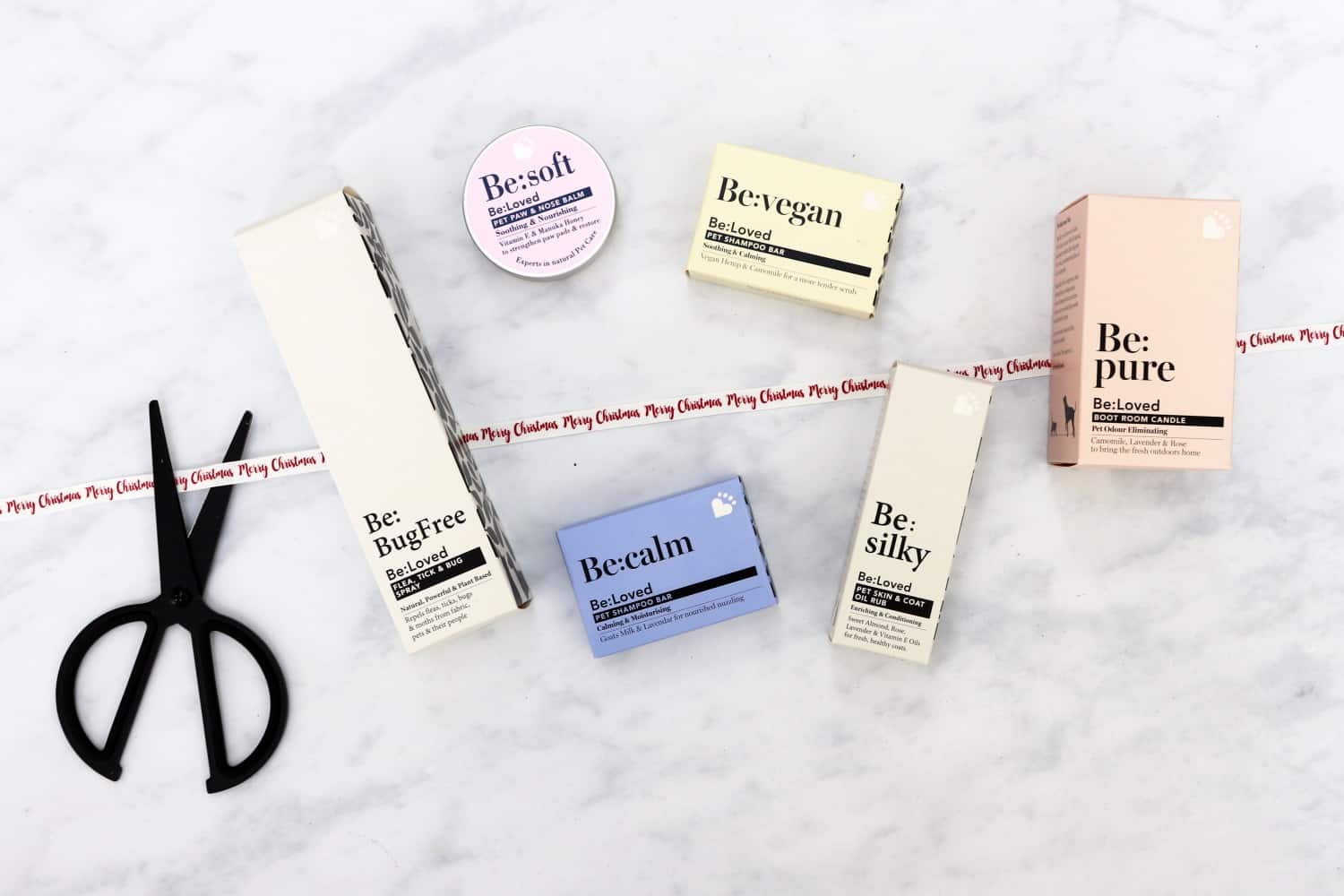 Another great toy for dogs is the Pet Love Furzz Plush toy. Available in a range of designs, it's got a squeaker inside and is made to withstand a lot of rough play with any size dog. This could be a great plush toy option for your furry friend.
Mikki have a fantastic range of pet gifts with everything from grooming and cleaning to toys and bedding. They have pet shampoos for every pet need and brushes for every coat type too. They're our first port of call where pet grooming is concerned.
Toys, Puzzles and Games
We love giving toys as stocking fillers and there is so much choice available this year. Orchard Toys have a fantastic range of Mini Games that are great for children to play at home or take with them to play on weekends away too. They're educational, fun and great for the whole family to join in with.
Another great stocking filler is always a cuddly toy – or two! Sunny Bunnies are a fantastic new range of soft toys that will make any child smile. They come in a range of sizes and are really interactive – giggling and wiggling or make sounds as you pass them to each other or throw them around the room. So much fun in a cuddly toy!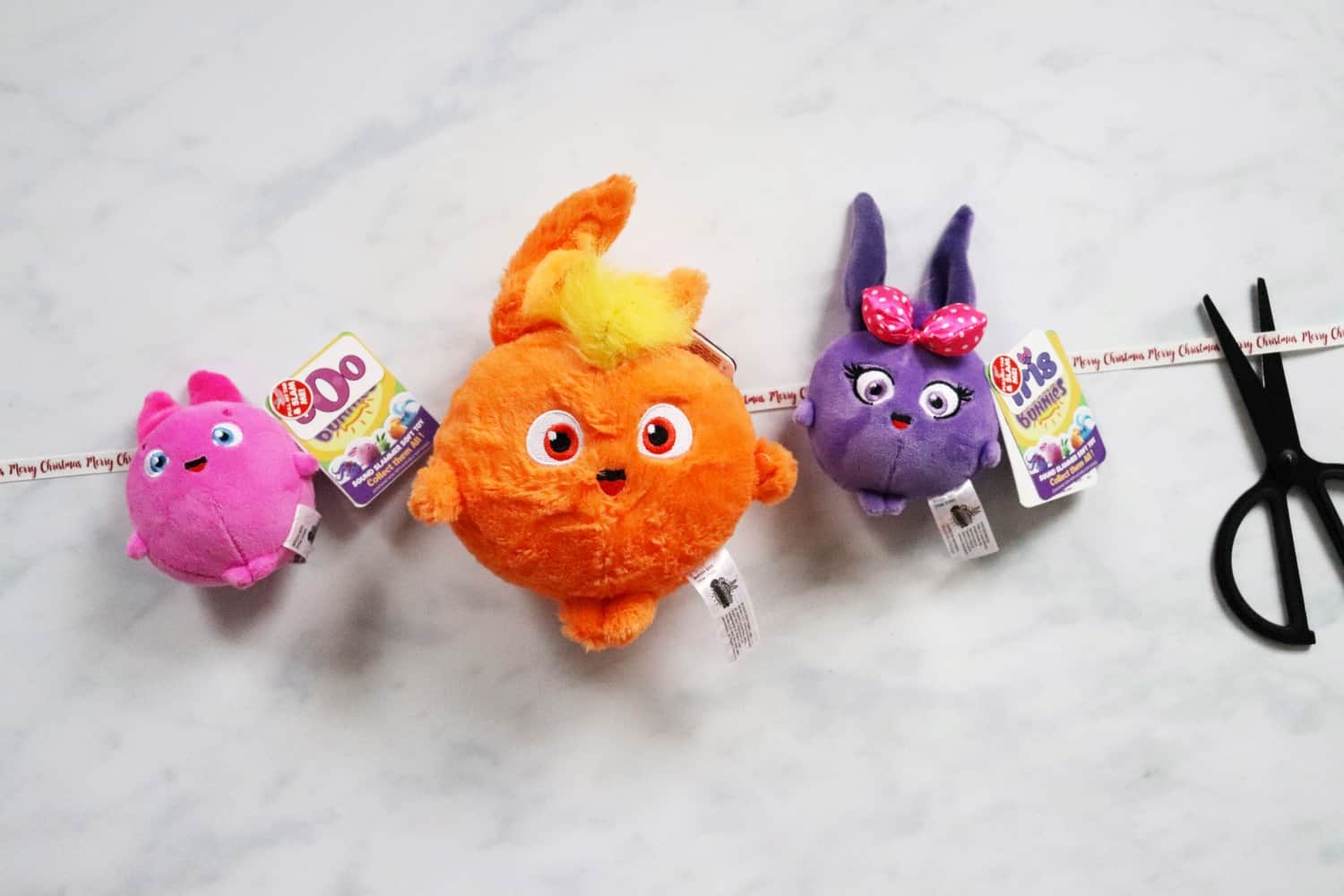 We love discovering new wooden toys to gift and PomPom have a fantastic range. This Pet Rabbit Set is an adorable stocking filler that any child will love. The set includes a gorgeous rabbit and guinea-pig, complete with water bottle, carrot and turnip.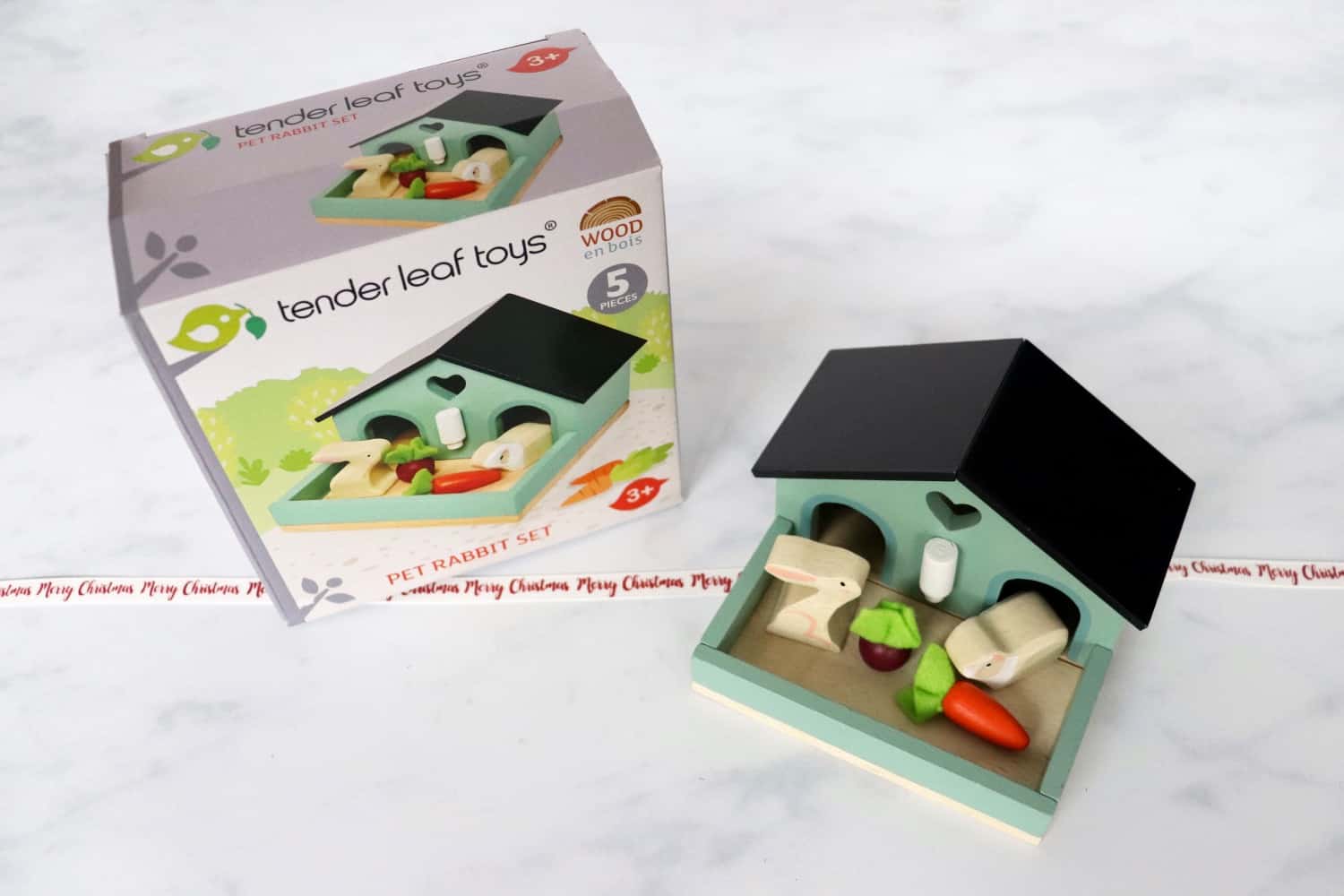 Ricky Zoom is going to be huge this Christmas and these racers would make fantastic stocking fillers. 3 inches tall and with articulated front wheels, they stand happily unaided and can be raced around by hand on all sorts of adventures.
Another great stocking filler would be Snapsies. Featuring unique snap-and-march technology, they allow children to customise every character, from their clothes to hairstyle and accessories, letting them come up with their own names, backstory and looks. This makes each Snapsies character individual and unique – and there are so many to collect too!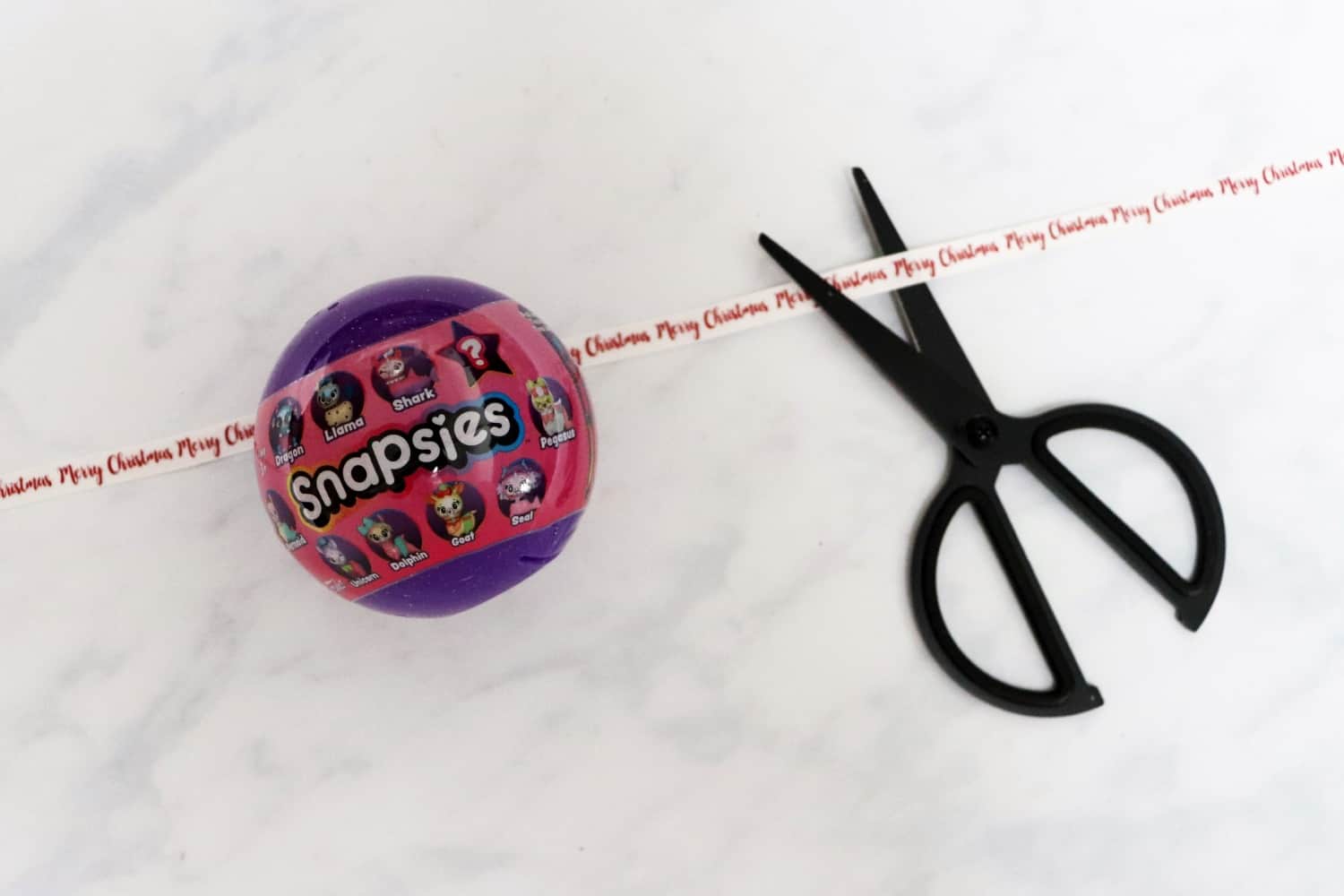 I love getting games as stocking fillers and there are some really fantastic games out this Christmas. Anomia is a fast paced card game for 3-6 players. Each card features a symbol and a topic. Players take it in turns to turn over a card and when two cards have a matching symbol the players rush to name something in the category on their opponent's card. Whoever names something relevant and quickest wins the opponent's card. Whoever has won the most cards when the deck runs out, wins. I cannot wait to play Anomia with the family at Christmas!
Another great choice is The Mind. A co-operative card game, the object is to play cards in ascending order without communicating with the other players. The game is played in levels, with the difficulty getting harder as the levels increase and the game progresses. You take it in turns to play your lowest numbered card, in the hope that no-one else has a card lower than yours. If they do, you lose a life and play continues. It's a game of focusing the mind and it's such an experience to play. It's so simple but so difficult at the same time and everyone should give it a go.
Any Harry Potter fan will love the Harry Potter Top Trumps Quiz. 500 questions that only the most avid fan of the franchise will know the answers to, all encased in a hard wearing Top Trumps style case. This is a game that can be taken with you anywhere to be played at home, in the car or on weekends away.
A game that I remember getting in my own stocking one Christmas is Pass the Pigs, a game that literally spans generations. Throw the pigs and see how they land, totting up points depending on the positions the little pigs have got themselves into. It's great fun for the whole family, so simple to play and comes in a carry case to easily take the game out and about with you.
Everyone has played with a Rubiks Cube at some point and now there's a Rubiks Puzzles card game to continue the fun. The deck of 50 puzzle cards is a full, colourful cube-solving experience that is filled with mind-bending mental challenges. It's great fun but aimed at age 14+ due to how tricky the puzzles can be!
A really fun, fast paced action card game for the whole family is Emoji Action. Take turns to play cards, spot action cards and race to act them out – with the slowest player picking up all the cards. The first player to get rid of all their cards wins.
One of the best stocking filler games just for adults is Don't Be A Dik Dik – a fast paced game that teaches you all about the ruder elements of the natural world. Slippery dicks, colon rectums and bearded tits all feature – and the aim is to not be left holding the dik dik!
Frozen Unicorns is a game that every family would love this Christmas. It's so easy to learn and will have everyone laughing in minutes. Each player pretends to be a frozen animal or person with one player trying to guess what the rest are pretending to be. It's great fun for at home or on holiday and is one that you'll be playing long after the Christmas decorations have been put away!
Creative Gifts
Creative gifts don't get any simpler than packs of pens, pencils, crayons and paints to let children show off their artistic flair. Maped have a fantastic Color Peps range this Christmas which would be perfect for any stocking.
One of our favourite gifts for young children is Aqua Magic books and this Gruffalo one would be a wonderful gift for any Gruffalo fan. It's such a lovely, creative activity that any child is bound to enjoy.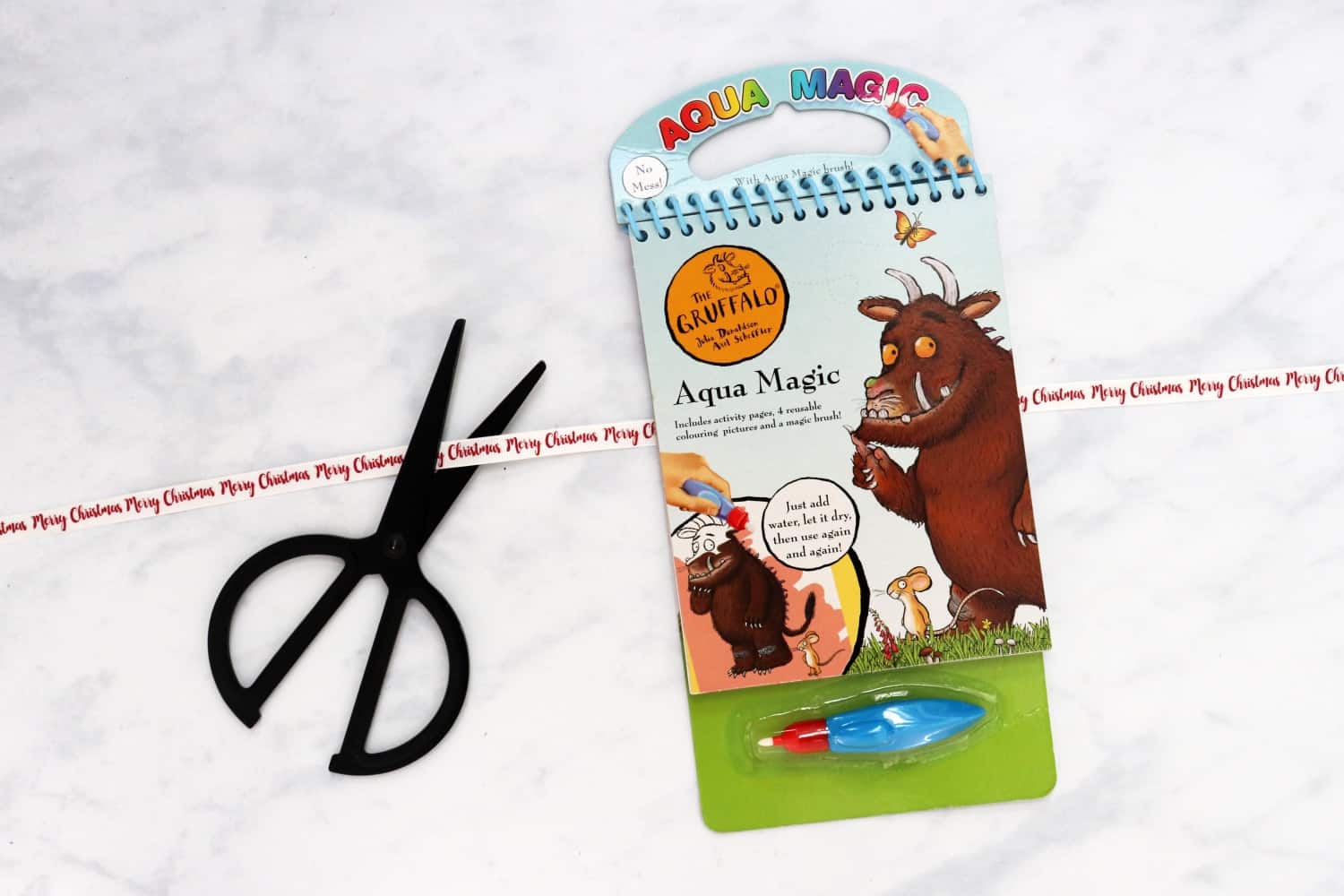 Shake 'n' Shimmer enables you to create a sparkle charm bracelet in a mess free, fun and easy way. It includes five surprise charms and three glitters with children never knowing what combination they'll get inside. Open the lid, load the glitters, choose your charm, apply the glue, pop back in the tub, and shake! With 60 charms to collect and wear it's a perfect collectible pocket money gift and stocking filler.
Another great creative gift is the Gemex Starter Set. It magically sets from gel to gems letting you create beautiful gems in just a few minutes! You carefully pour the magic liquid gel into the mould and add decorations before shine the light on it. The gel will harden in just a few minutes, letting you create up to 20 gem accessories to wear and share!
Homeware
We are a family of book lovers so any stocking fillers that can help with reading are always a hit with us. This Clothespin Clip Light is fantastic for anyone who loves to read. You can clip it to anything and it gives off a great amount of light, perfect for bedtime reading.
Anyone would love the Seeds Garden Kit whether they have a garden to plant in, a balcony or some pots on their doorstep. The handy little tin includes seed bags and markers so you can store and and preserve seeds from one year to the next.
Another handy gift would be an Emergency Sewing Kit. The 48 piece kit has everything you could need to make and mend at home, all stored in a cute little tin. The tin is bursting full with an assortment of threads, scissors, a seam ripper, needles, safety pins, a thimble, buttons, hooks and eyes, metal snap buttons and needle threaders. A really lovely stocking filler for pretty much anyone.
Water bottles are always a fantastic stocking filler for adults and children. This Large Splish Splash Water Bottle from Frugi comes in either a stars or dragons design and is perfect for days out, adventures or even taking to school. Frugi also have smaller Splish Splash bottles in a range of designs too.
A lovely gift for any driver would be a Carfume Luxury Car Air Freshener. The hand painted premium collection is full of mood enhancing fragrances that are inspired by perfumes and aftershaves that really boost your mood. Plus, they are donating 5% of profits to CALM throughout the month of November so if you make a purchase now you know that part is going to a great cause too.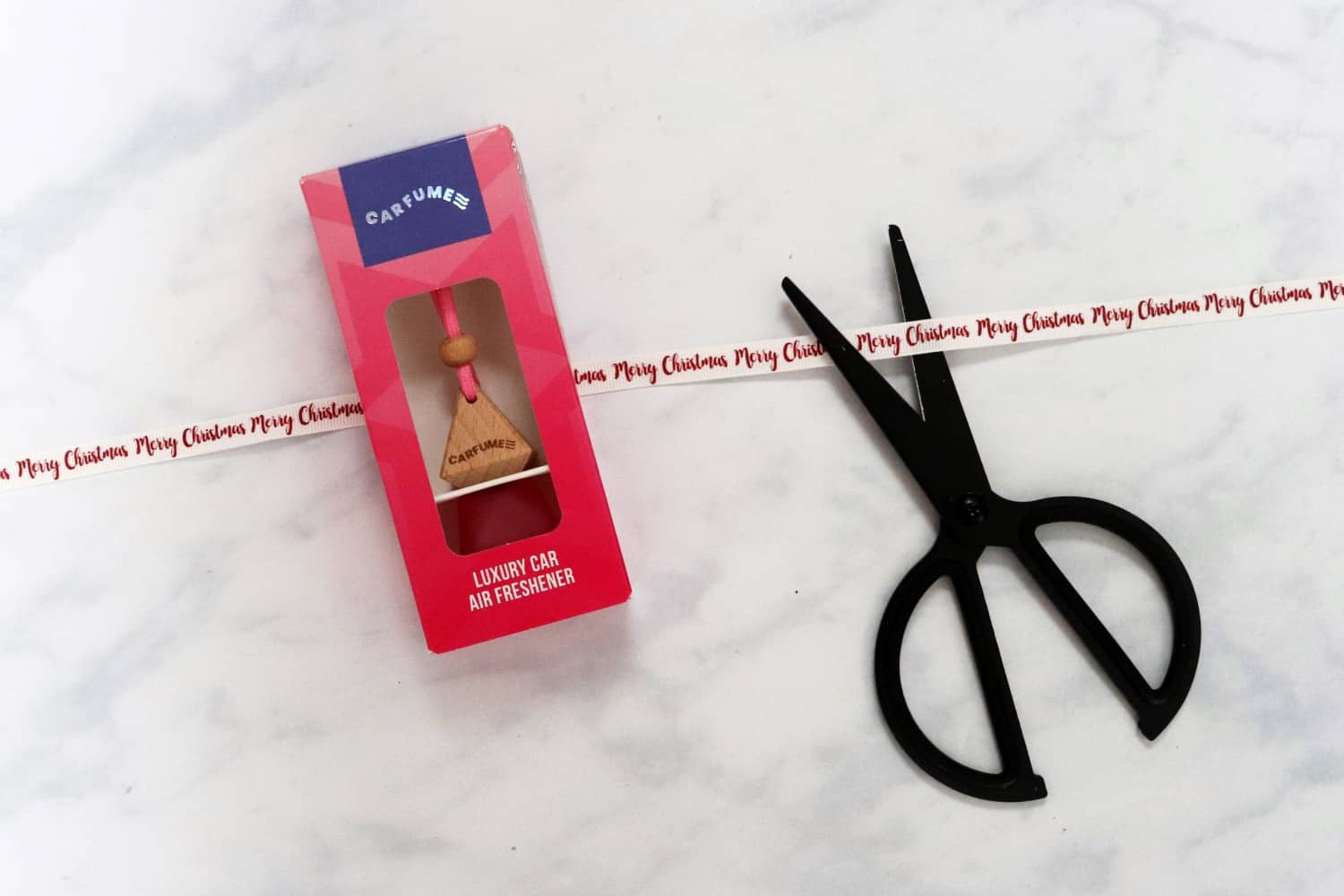 Health and Beauty Gifts
I am always looking for ways to improve my sleep and I know so many others in the same position so a gift from Echor would be a fantastic stocking filler. Echor is a new brand in the wellbeing and sleep industry who place a lot of emphasis on the importance of a relaxing night routine and good quality sleep and how this can really help your general health and mental wellbeing.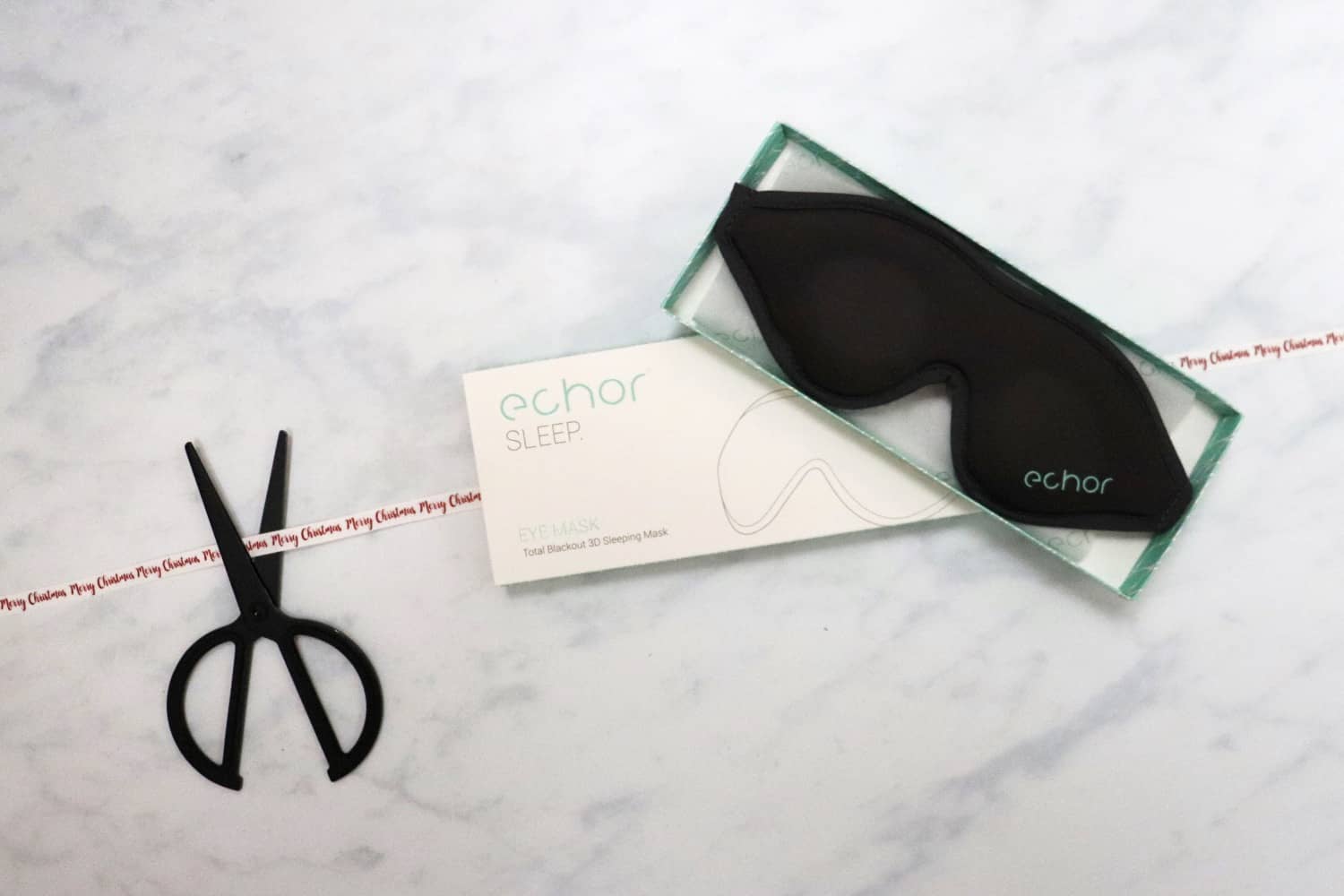 Two of my favourite Echor products are the Total Blackout Eye Mask and End of Day Pillow Spray. The eye mask has ergonomic wings either side of the nose that prevent light from entering under the mask as well as eye indentations that relieve pressure on your eyelids and lashes. It's the most comfortable mask I have ever worn, it doesn't get too hot and stays nicely in place overnight.
The pillow spray is wonderful ro spritz on your pillow before you go to sleep. It has a mix of 100% pure essential oils including Lavender, Geranium, Eucalyptus and Sweet Orange that work together to really help your stress and anxiety melt away. It's really helped me sleep deeper and wake up feeling refreshed, making if a lovely gift for anyone this Christmas.
We've been fans of The Bluebeards Revenge for a couple of years now and their products are always a fantastic gift for any man in your life. This year one of my favourite products is their Shaving Cream & Post-Shave Balm Kit. This essential skincare package is the sort of little luxury that would feel like such a treat at Christmas, featuring two of The Bluebeards Revenge best selling products that tackle stubborn stubble and soothe razor rash with ease.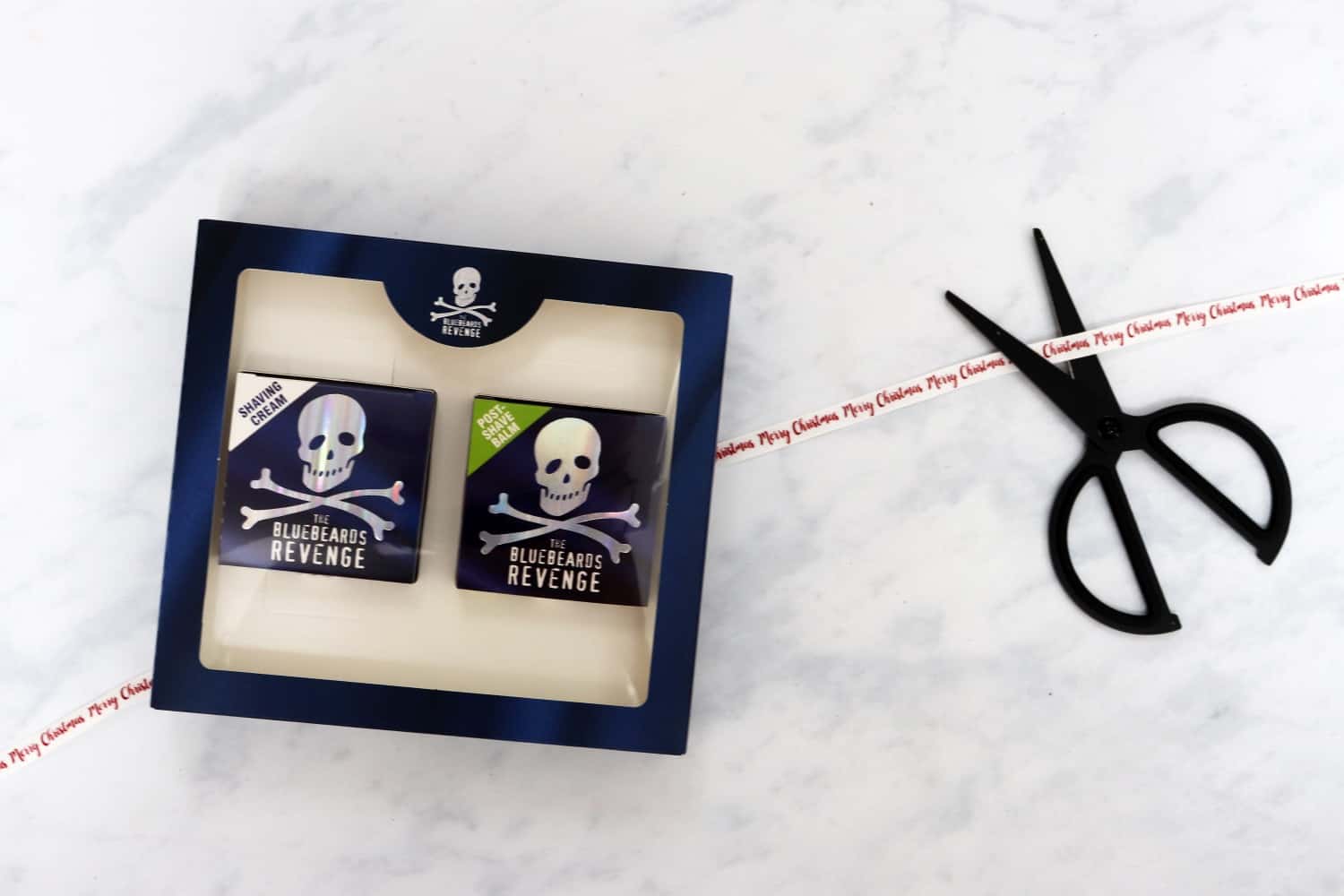 For the children in your life, Locks In Goodness have a fantastic new range of hair products – Hair Gel and Hair Smoothie. They're 100% natural, organic, vegan and eco-friendly with no nasties in them, also helping to repel head lice too – always a bonus!
The Natural Hair Smoothie is a leave-in conditioner and detangler that helps tackle the toughest of knots whilst smoothing and taming hair whilst the Natural Hair Gel spikes fixes, shapes and keeps hairstyles in place. Plus, they now have beautiful gift sets too.
This year Dr.PAWPAW have a fantastic range of Christmas gifts and this Hello Gorgeous set would make a wonderful stocking filler. It includes three fantastic Dr.PAWPAW products – The Original Balm, the Peach Pink Tinted Balm and the Ultimate Red Balm. Everything you need to keep your lips looking and feeling wonderful all year round.
Boots always have great beauty stocking fillers and this year I'm loving their Harry Potter range. With so many different products to choose from and something for every member of the family – as well as their fantastic 3 for 2 offer – it's a must when doing your Christmas shopping this year. You can see the full Harry Potter range here.
Individual beauty products make lovely stocking fillers – especially if they're as pretty as Myros Soaps. Presented in a beautiful tin, they're a fantastic gift for all ages, made by a small boutique manufacturer in Turkey, using traditional Turkish methods. They smell amazing, infused with the rich scents of olive oil and pomegranate – reminding me so much of holidays – and they create a luxurious bathing experience at home.
Another great gift for men would be a fragrance from Solid Cologne UK. Made from beeswax, these pocket sized tins can be carried anywhere without the risk of them spilling. They smell amazing, are really moisturising and a little goes a long way.
Another product for the man in your life is The Nut Cracker from Below the Belt Grooming. It contains Fresh & Dry Balls, a product that can be used just like deodorant for your balls for long-lasting freshness, leaving you with extra dry confidence. It's a great no mess alternative to talc.
Bulldog Skincare are always a go-to brand for us when it comes to Christmas gifts for men. This year their Original Skincare Kit for Men would make a wonderful gift. Featuring three great Bulldog products and a stylish wash bag it's a gift that delivers an ideal skincare regime for men.
Often one thing we forget when thinking of skincare are the clothes and sponges. Well, Ramer Sponges have everything you could possibly need – and all their products make fantastic, practical gift ideas too. From the Drench Luxury Sponge to the Cleansing Shammy or even a Wet Shave Towel – they have a stocking filler for everyone.
Accessories
A really lovely gift that gives back is a pair of socks from Critically Endangered Socks – and they now do baby socks too! With every pair of socks bought they help protect some of the world's most critically endangered animals. The socks are made from an incredibly soft and sustainable blend of bamboo and cotton and this gift pack of baby socks doubles up as hand puppets and a puppet theatre too!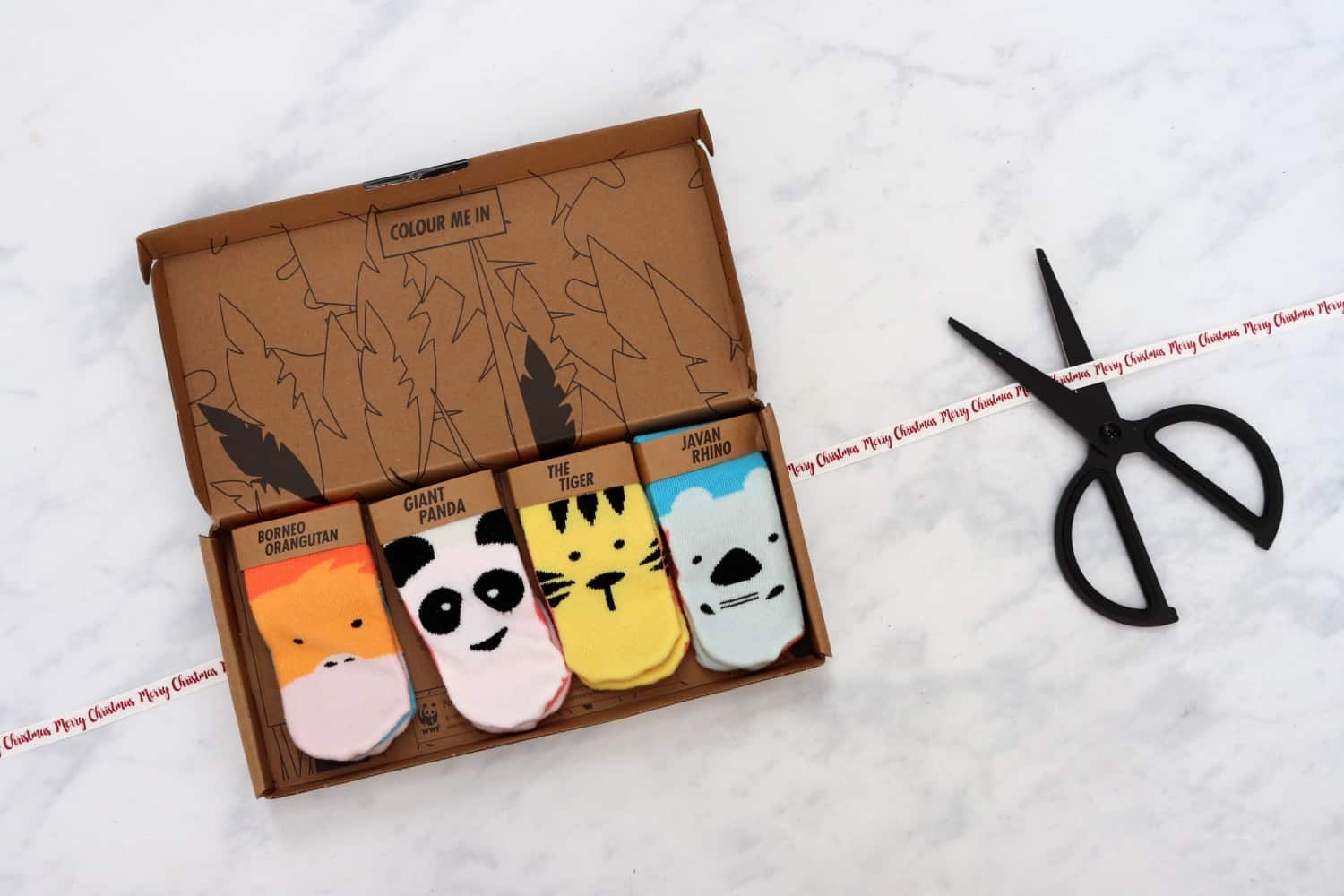 Another great stocking filler for babies would be a bib. I love the bright and colourful designs that Frugi's Spick and Span bibs come in, plus they are just so practical. With a pouch for catching dropped food, a popper fastening and a wipe clean front made from recycled bottles they're both environmentally friendly and super handy too.
Technology
The perfect stocking filler for anyone with any kind of device – from a phone to a tablet or laptop – is Smart Screen. This high quality cleaning cloth has been designed to keep your screens looking brand new.
It has antibacterial Silver Ion agent included in the weave process, making it effective for up to 15 washes. It's small enough to fit in a pocket but opens up into a really good sized square. Plus, it's available in a range of colours making it a fantastic stocking filler for anyone.
Books
Books have always been one of our favourite stocking fillers to buy and this year there are so many choices. So here are some of our favourites.
Lockdown Parenting Fails is a fantastic momento of this coronavirus year for any parent. Honest, relevant and funny, it's a fantastic read and a lighthearted look at the year gone by which has been a pretty awful year for so many.
A book that I think anyone would love in their stocking this year – me included – is Be Kind, Be Cool, Be You. Each page is a simple work of art with a quote or statement on it to inspire anyone in life. So positive, empowering and uplifting, it really is a great stocking filler.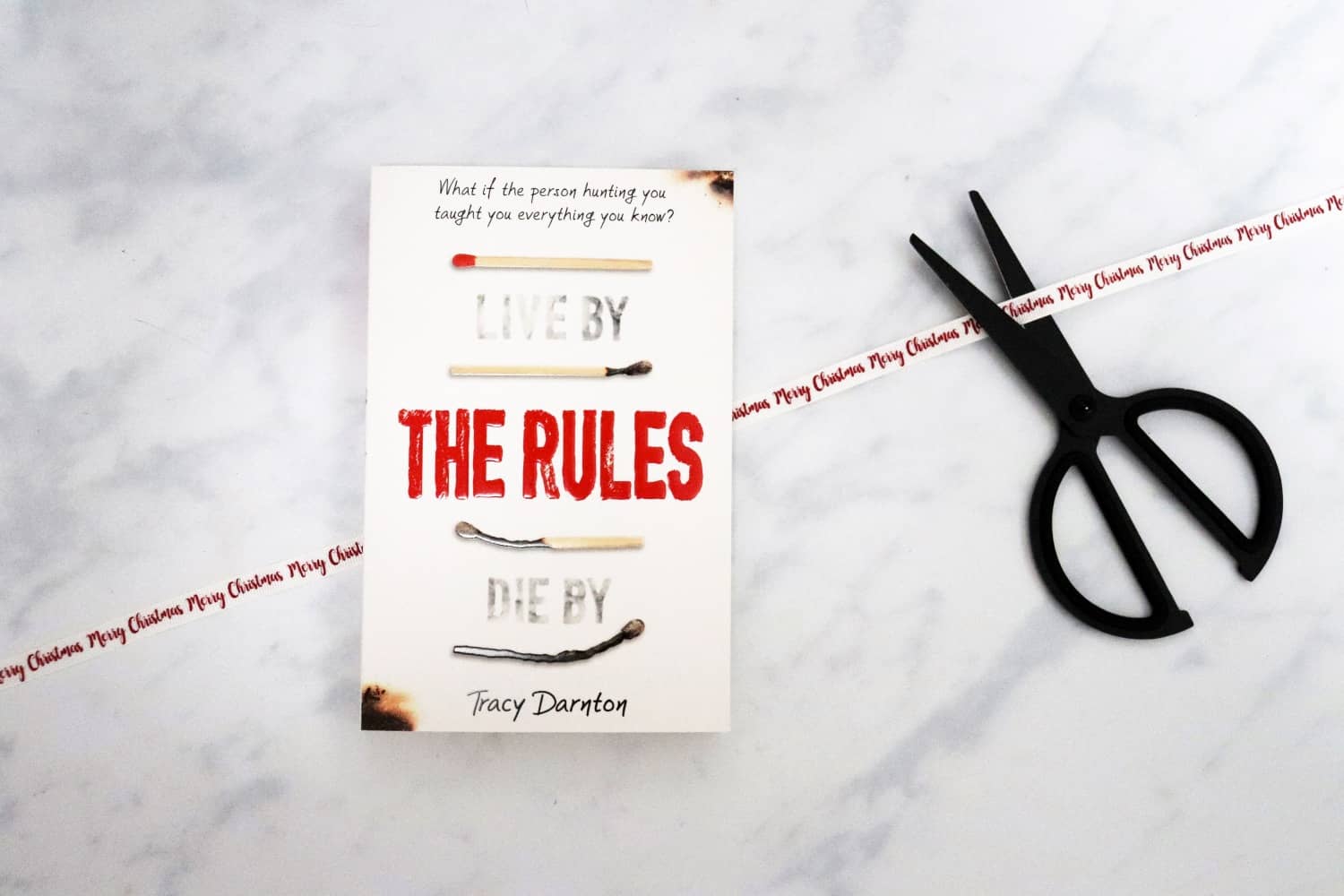 Young Adult fiction is huge this year and The Rules would be a great stocking filler for any teen or adult who loves easy to read books. It's a thriller with a great build up, it's so well written and will keep you hooked until the very end.
A creative book that any child will love is the British Museum Press Out and Decorate: Fantastic Creatures book. It allows children to make their own 3D decorations of everything from dragons to griffins and harpies to phoenixes. The book features 25 unique, foiled designs that can be slotted together to create 3D ornaments or hung up and threaded together to make an amazing garland. A gift that children will enjoy long after Christmas.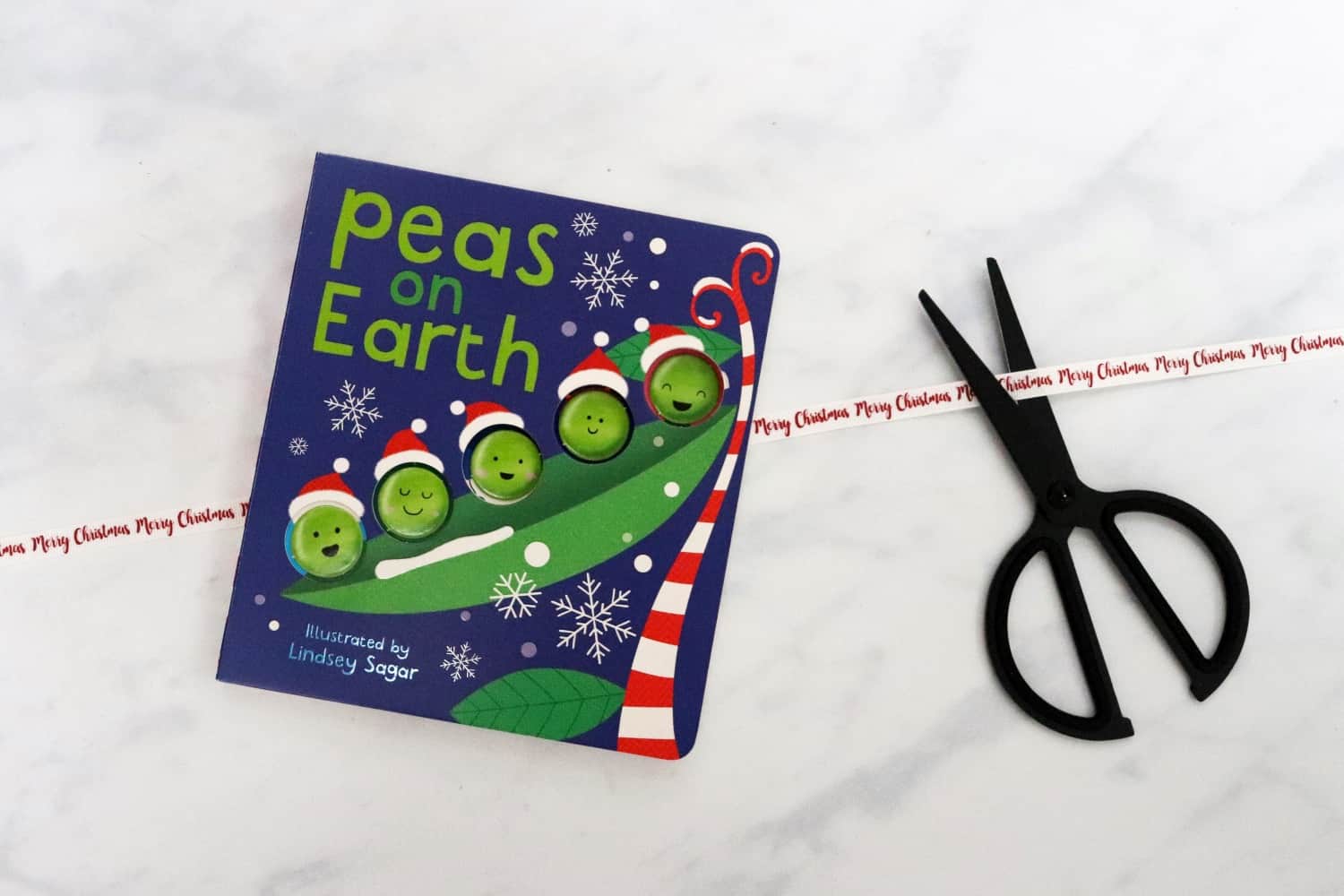 One of our favourite festive books for young children this year is Peas on Earth. A beautiful, colourful Christmas story, this board book will help any young children with their numbers whilst counting down to Christmas.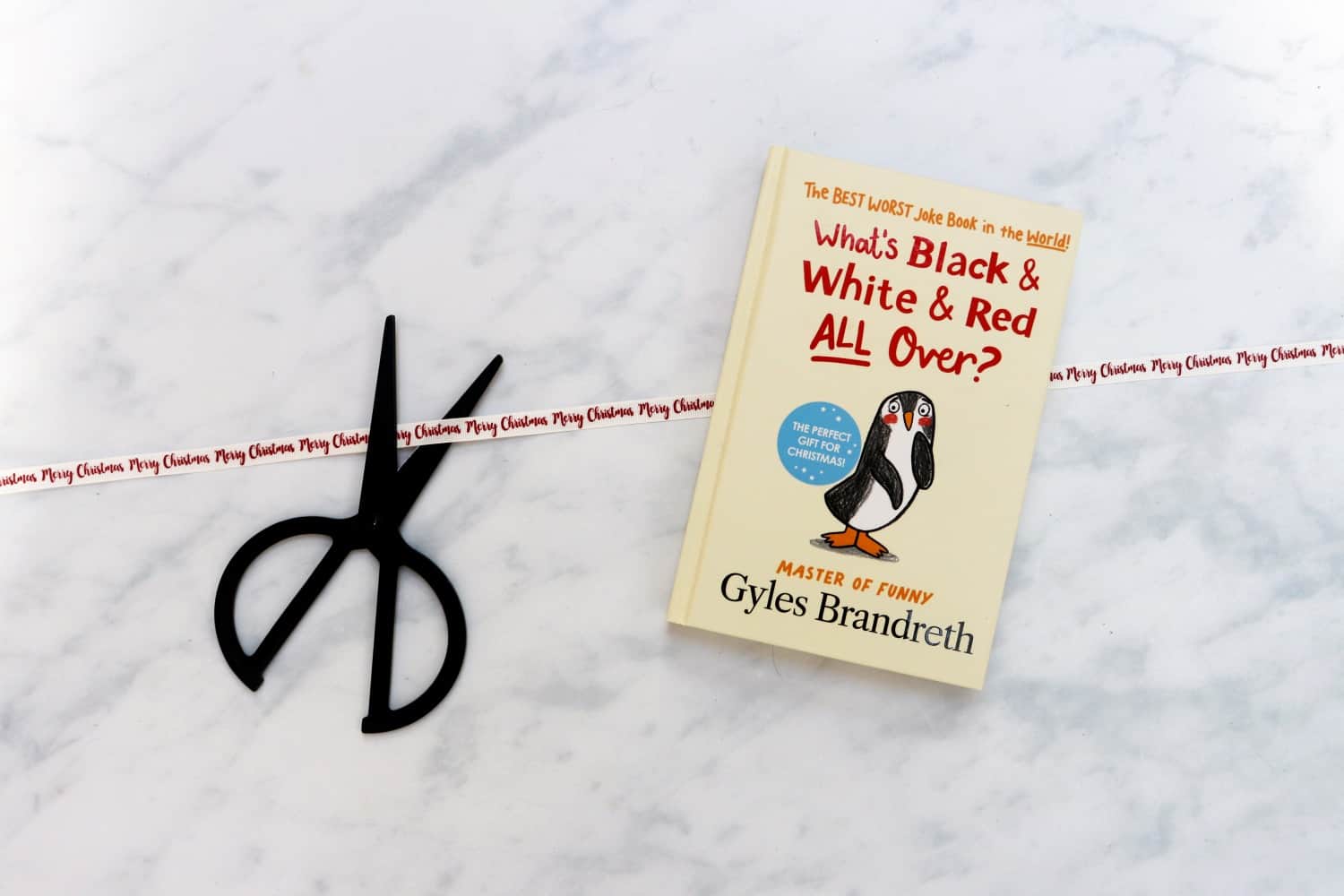 Over the last couple of years we've realised how much children love jokes and so joke books would make a great stocking filler for children. What's Black and White and Red All Over? is billed as 'The Best Worst Joke Book in the World'. It's a really substantial joke book that children will love. It has so many old favourite jokes that I remember from childhood crackers and lots of new ones too. The whole family will enjoy finding this under the tree at Christmas.
Another lovely festive choice is Can You Find Santa's Pants? A really beautifully illustrated picture book, it's perfect for any child this Christmas. Full of rhyme and so funny, it follows Sants' search for his pants on Christmas Eve – he can't deliver Christmas with a bare bottom!
If your children love treasuries of stories then The Puffin Book of Big Dreams would make a wonderful gift. It's packed full of stories, poems and illustrations to spark imaginations, celebrating Puffin's 80th birthday. It features extracts from classic family favourites and brand new stories about big dreams that are really set to inspire any child.
Stationery
The one thing that so many people appreciate as a stocking filler at Christmas is a good calendar and Danilo have a fantastic range featuring so many favourite characters.
Whether you're buying for a Star Wars fan, Harry Potter fan or Disney fan, Danilo will have something for them with mini calendars, full size calendars, family calendars and desk calendars. There's one to suit every need and personality.
As well as calendars we all need a diary and Danilo have a great range of those too! This Disney one featuring vintage posters of Disney classics is a must for any Disney fan.
Another fantastic diary is this one from Dairy Diary. It's a great way of keeping both home and work life in check. Hard wearing and with a week to view style with inspirational recipes throughout it's a great diary to organise every aspect of your life.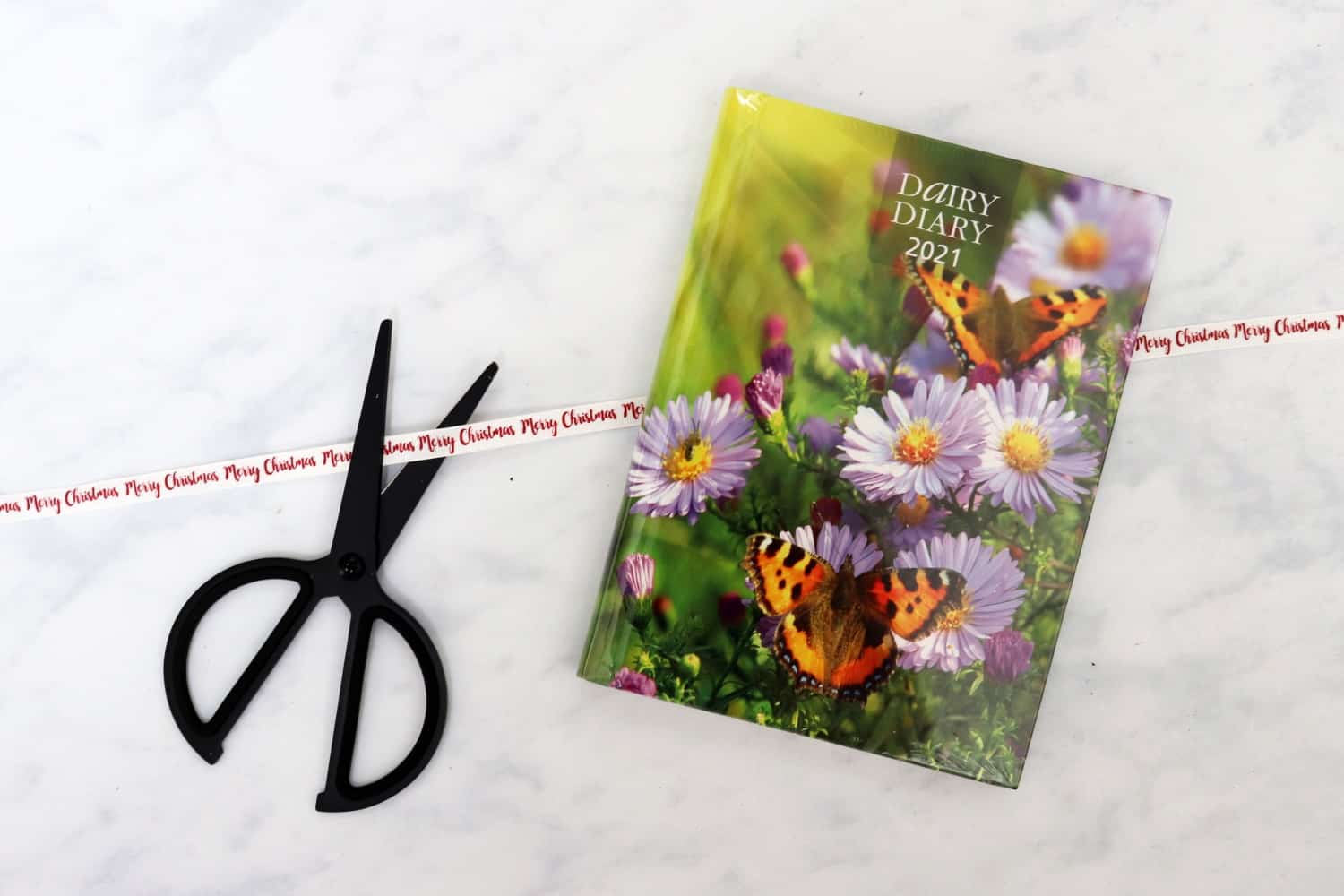 If you're rather give a personalised calendar, as we do every year, Asda photo can help you create beautiful ones. With nice, big colour photos on every page, and good quality paper they are a gift that will be treasured throughout the year. You can see the full range of Asda photo gifts here.
Another beautiful gift from Frugi would be a Crafty Pencil Case. Available in a range of beautiful, bright and colourful designs, they are the perfect place to store all your pens and pencils. Made from recycled plastic bottles, they're good for the environment too!
Something Different
And for something a little different, a wild card that would suit anyone you're looking to buy a gift for, Box of Favours would be just the thing. It contains lots of little favours, like IOUs, that the recipient can cash it at any time. From tea or coffee or peace and quiet through to breakfast in bed or their choice of movie. It's a box of little thoughtful gestures that will keep on giving all the way through the year.
But that's not all, for every Box of Favours sold there will be a donation of $1 made to the charity One Tree Planted who plant a tree for every dollar they receive. It's so lovely buying a gift and knowing a little something gets given back at the same time too.
So there you have just a few stocking filler ideas. Stocking fillers are my favourite thing to buy and I always spend such a long time deciding on the perfect gifts. I hope this has given you some inspiration for your Christmas shopping too!