Disclosure: The products featured were sent for inclusion in this gift guide however all opinions are my own.
This post contains affiliate links and I may receive commission if you visit a link and buy something. Purchasing via an affiliate link doesn't cost you any extra, and I only recommend products and services I trust.
I love buying stocking fillers – they are probably my favourite part of Christmas. Although we buy friends and family real gifts at Christmas I love to give them something small and well thought out to unwrap too. So, I've put together some stocking filler ideas for the whole family to give you some shopping inspiration this year too.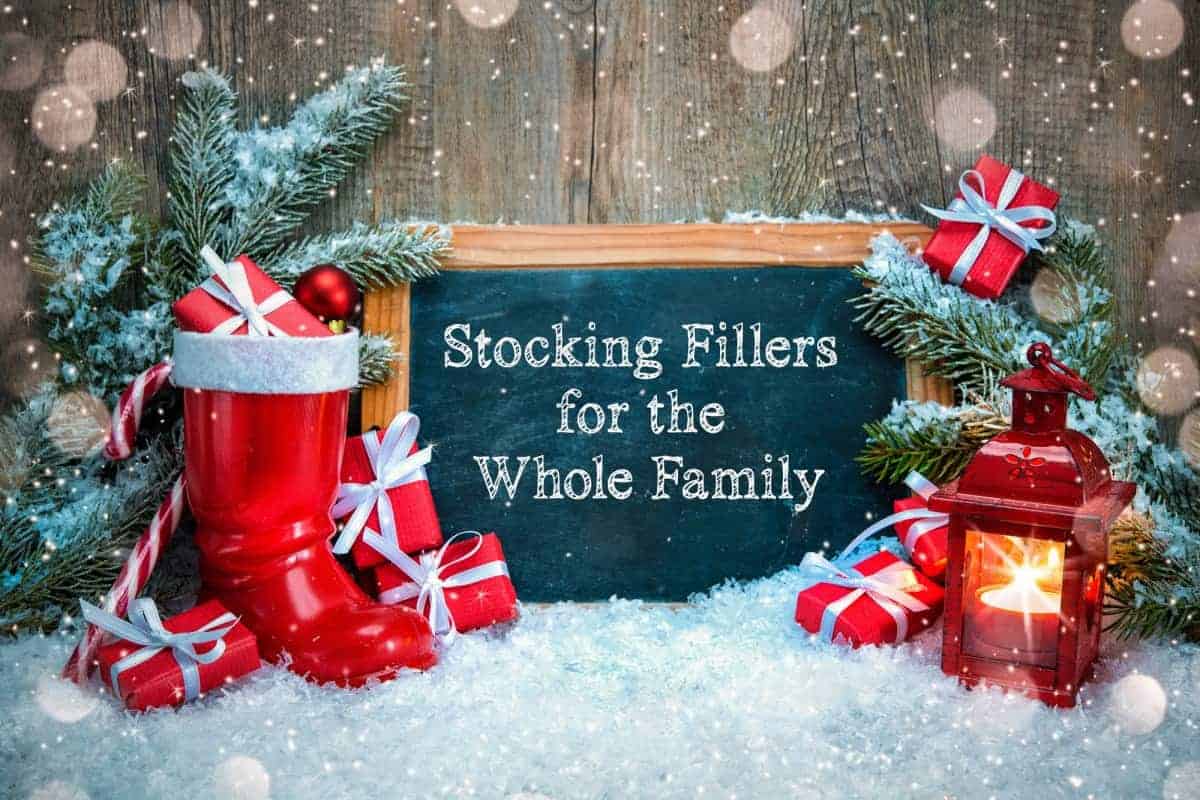 Creative Gifts
One of my favourite things to gift is something creative that children will be inspired by and that parents can get involved with too. One of my favourite gifts this year is a set of Winter Activity Cards from Little Muddy Boots. This set of activity cards are secured together so you can easily scroll through them and come in a handy storage bag too. They're perfect for taking on any adventure.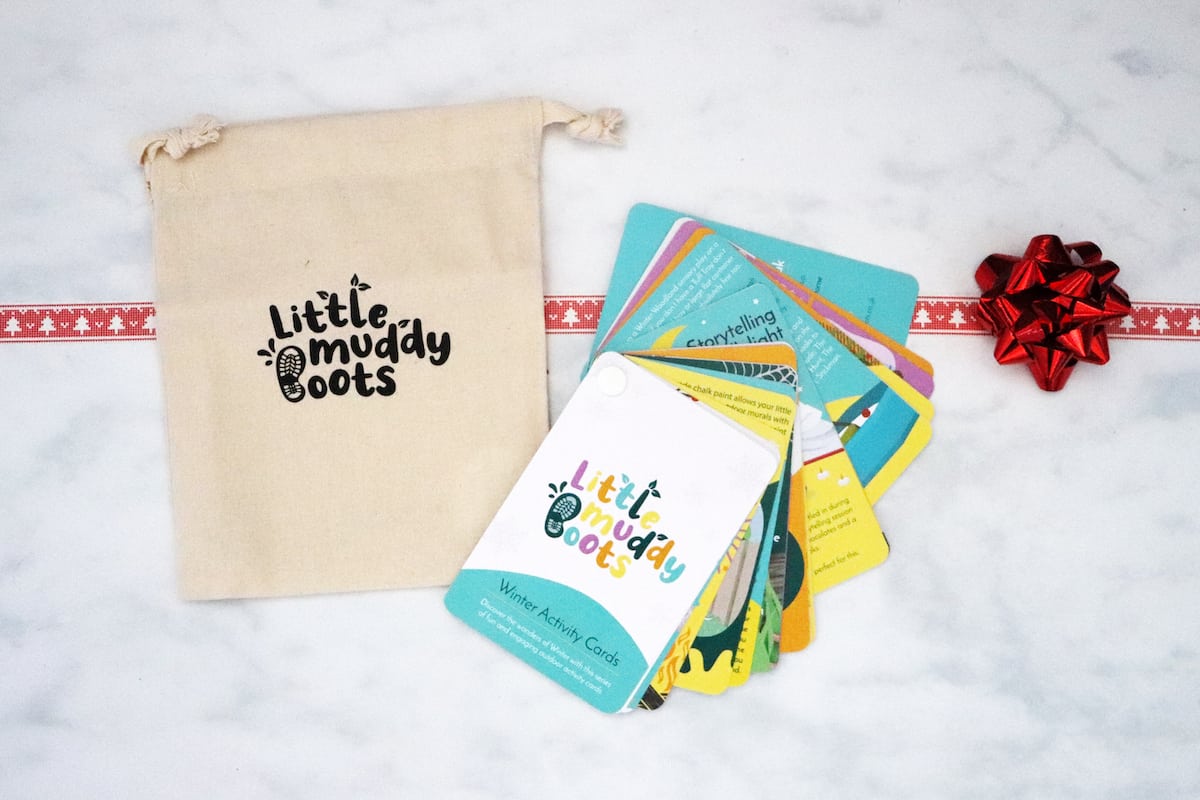 The cards are packed full of seasonal activities and facts, they're perfect for parents, grandparents and carers to guide children through the season. The cards are perfect to use at home, in the garden or out and about and would make a really lovely gift for any young child.
As a family we love wooden puzzles and the 3D animal range from Kikkerland are some of our favourites. This laser cut, 3D Wooden Owl Puzzle makes a beautiful owl sculpture that can be kept on display for years to come. It's a really creative yet challenging way to pass the time.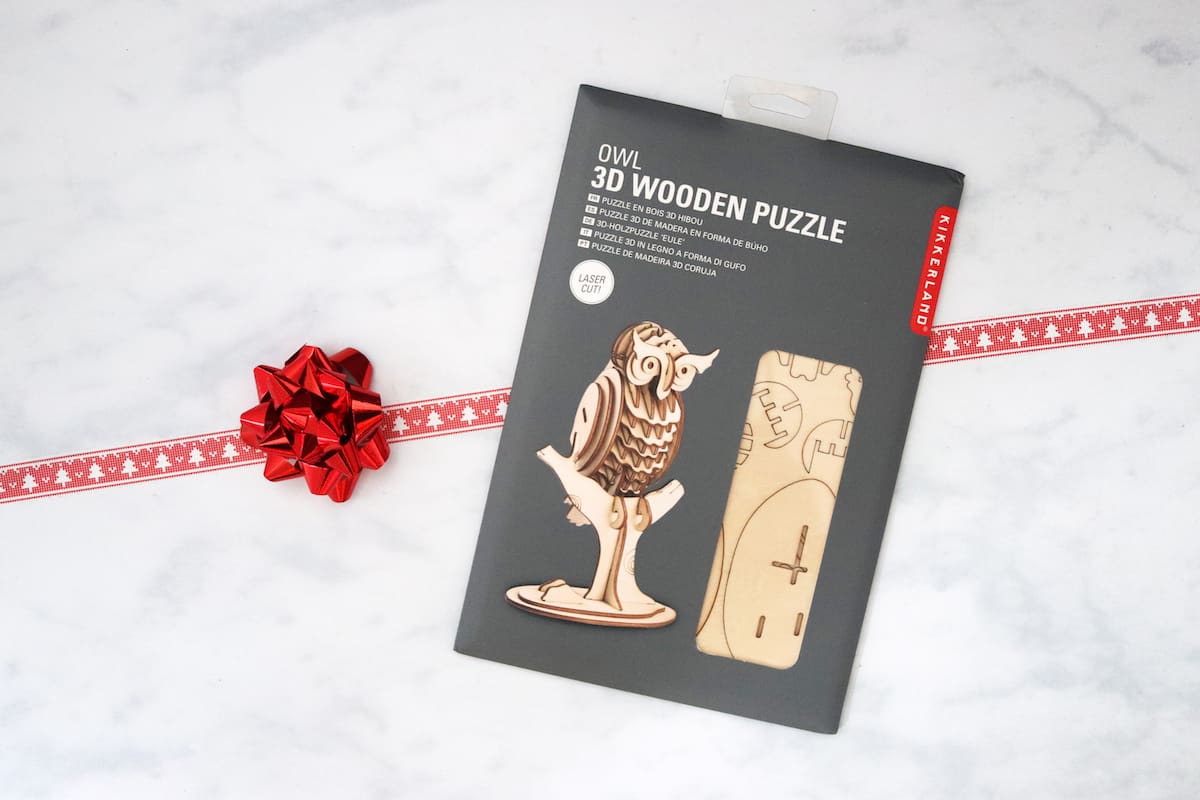 If you're choosing a gift for someone who loves science, The KidzLabs Pocket Volcano would be a great option. It enables you to perform your own volcanic eruptions on the tabletop, in the bath, or even inside a glass. It's engaging and amazing all at the same time and comes complete with full instructions.
Craft kits are always a great stocking filler choice as they come with everything you need to create something beautiful. This Do It Yourself Windmills Kit is fantastic for school age children. With beautifully patterned card and clear instructions, it has everything you need to create four individual windmills to brighten up any home or garden.
Another great kit is this Kidsonroof DIY Butterfly kit. Made of recycled cardboard, it includes everything you need to create a beautiful 3D butterfly to colour in and then keep on display. It's a gift that a child can spend time on, enjoy creating and then be proud of for a long time to come.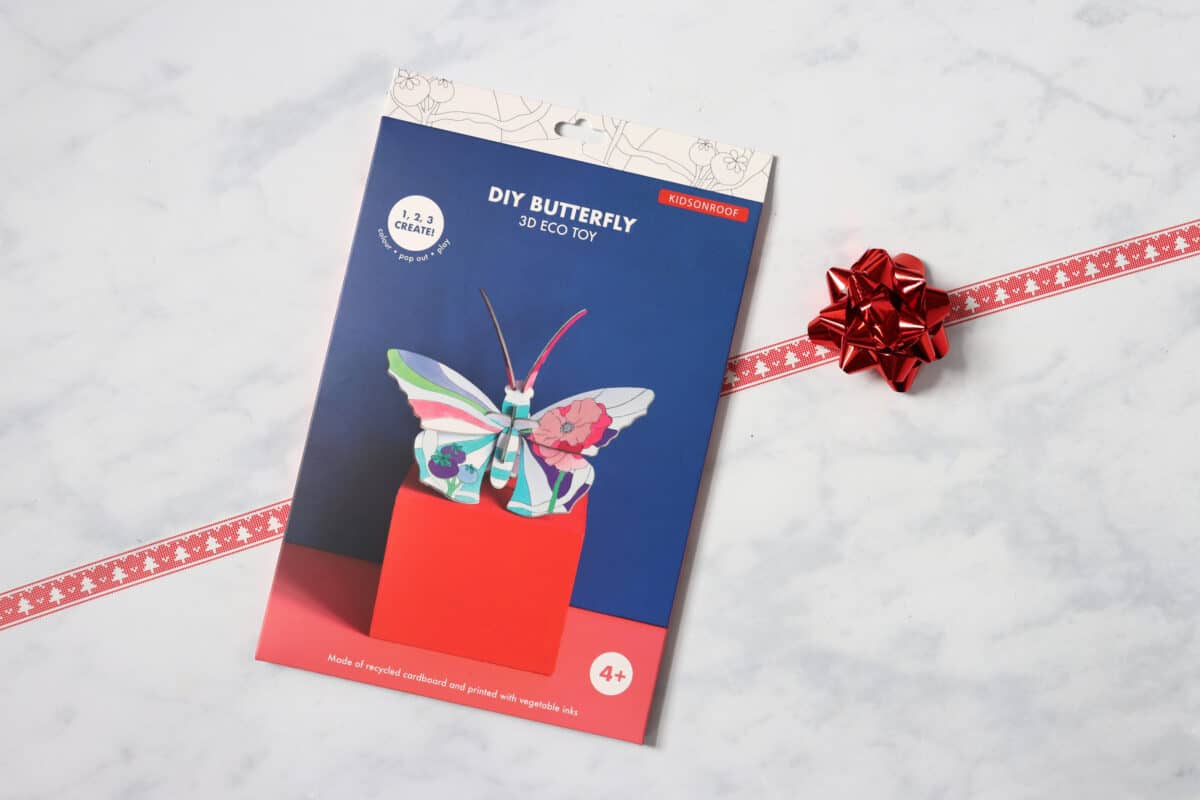 Something completely different are the Craft Surprise Mystery Craft Kits from John Adams. Combining colourful and engaging crafts with the blind bag craze, you never know what craft kit you'll get! But, you can guarantee it will be something super fun that any child will enjoy spending time on.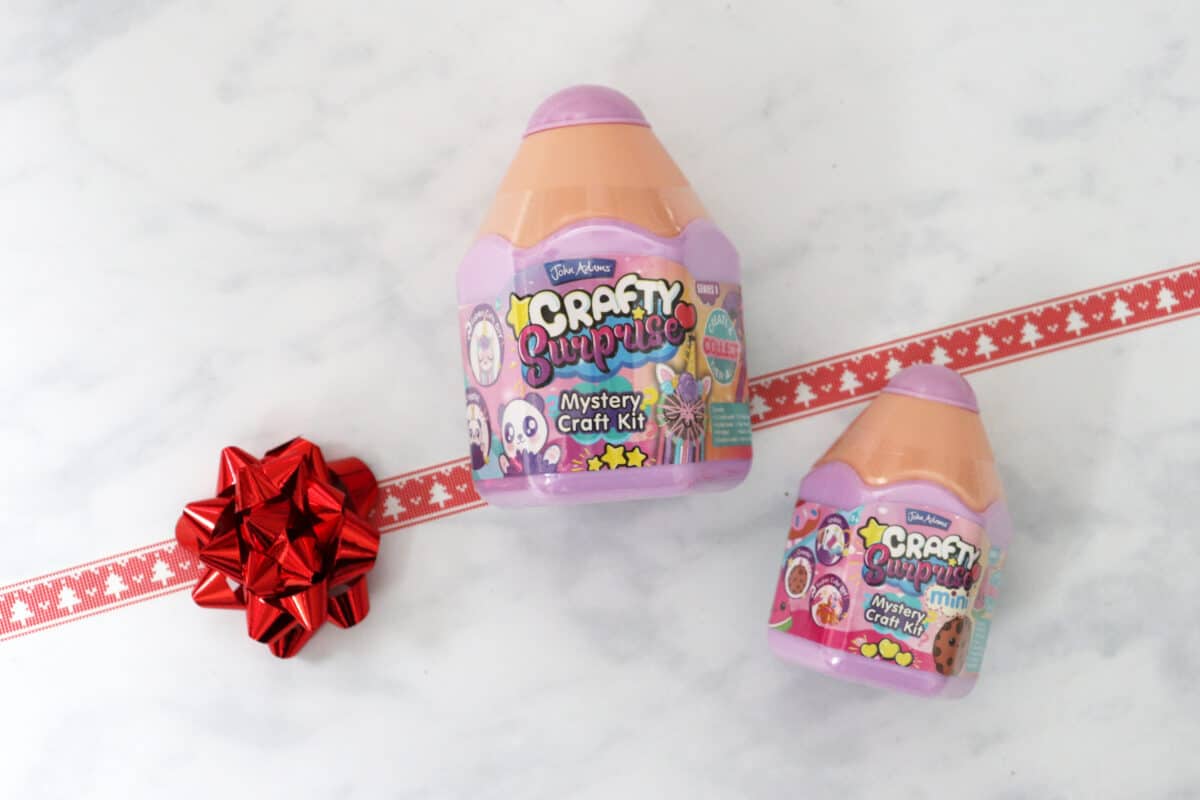 Toys, Puzzles and Games
As you probably know, collectibles and blind bags are huge this year and one thing that I know so many children love is Marvel Battleworld. The new Marvel Battleworld: Treachery at Twilight Battle Balls are based on the Marvel Universe, combining micro collectible characters, cards and gaming which allow kids to battle with valiant heroes! It's a whole world for children to explore and these are a perfect stocking filler gift to get them started.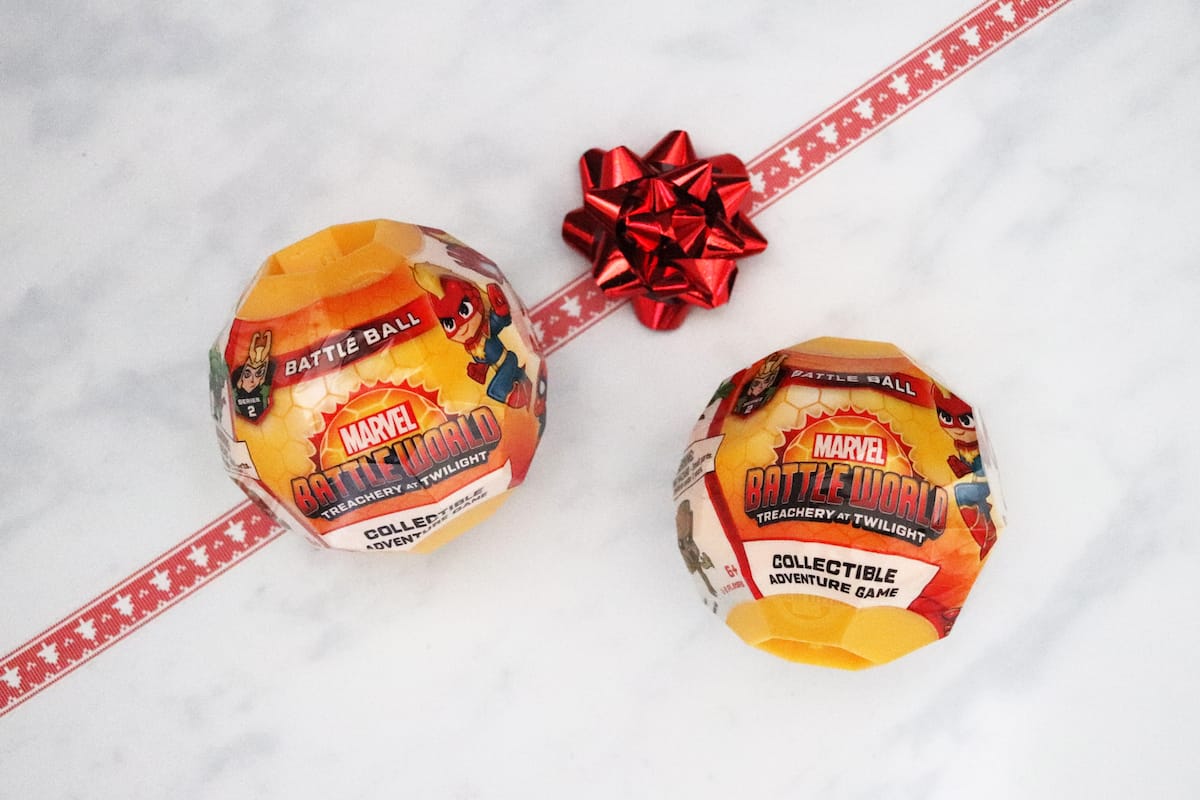 Another great collectable series are Snapsies. They're a collectible vinyl toy that lets you customise adorable animal characters with thousands of possible combinations – in a snap! There are exciting, new characters to find including a Skunk, Leopard, French Bulldog, Koala and Alicorn. They're a great gift for children aged 6+ who love to be creative and celebrate individuality.
Who doesn't love finding a new game in their stocking? Anything from Big Potato Games is always a winner but a firm favourite as a stocking filler is Junior Colour Brain. It's a fantastic general knowledge test for children, with each answer being a colour. It's great fun to play as a family – just make sure there's an adult and child in each team to make it fair!
A great new discovery that kids will find hilarious is Pooper Heroes. It's a family card game that combines poo with super heroes, two of a kids' favourite things! The Pooper Heroes are a team of Superheroes who take poop from no-one! Featuring Pooperman, the Flush, Poop Fairy and Farty Godmother, food gets turned into poo as you play, and you need to team up with the Pooper Heroes to get rid of poop cards – the least pooey player wins! A great game to play with all the family at Christmas but, be warned, you might get pooped on!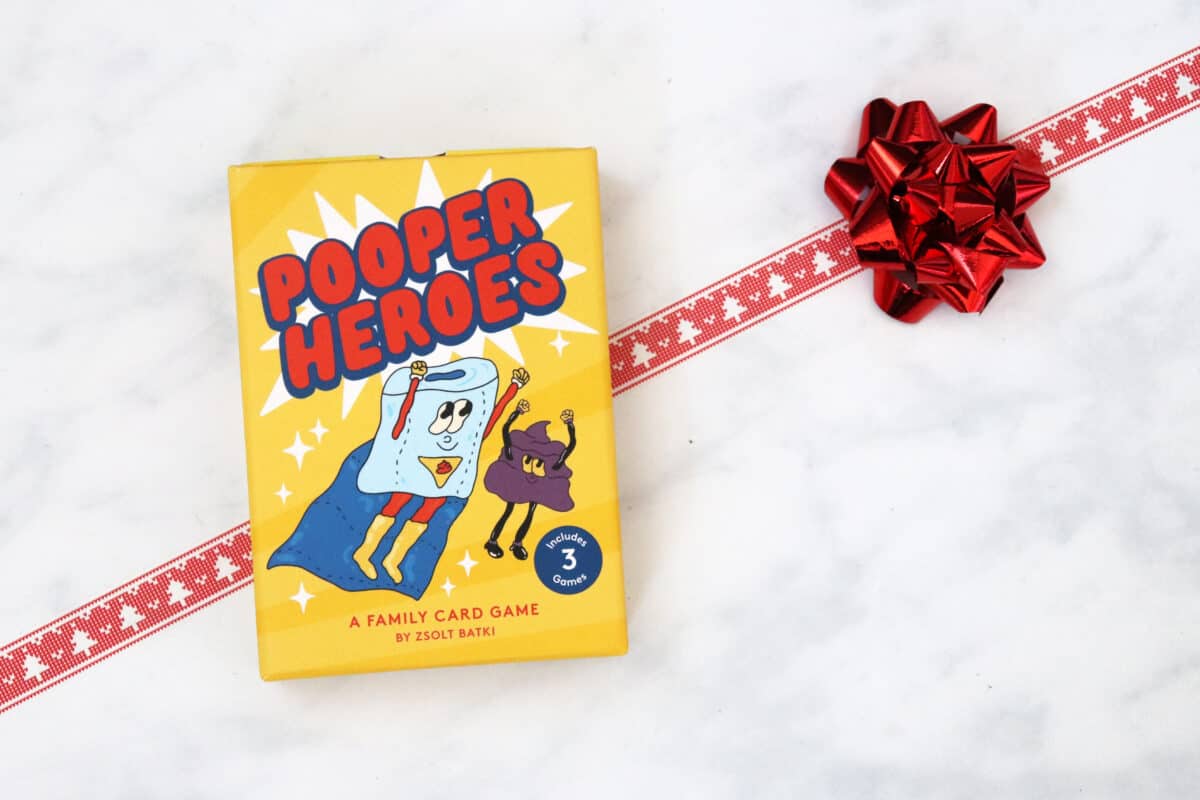 A great festive game for young children, that can be enjoyed all year round, is Pigs in Blankets from Orchard Toys. The simple matching game is great family fun where you have to find pairs of pigs in identical blankets! A cute mini game, it's the perfect size for a stocking.
I love to gift wooden toys and some of my favourites are from Petite Amelie. They have so many gorgeous toys from dolls houses to play kitchens and a lot of stocking filler ideas too. I love these wooden doll families that come in a range of designs, are beautifully painted and something to really cherish as the years go by.
One of my favourite stocking fillers for young children is the Plan Toys My First Camera from Soren's House. Such a cute toy for imaginative play, beautifully well made and wooden, it's a toy that would be used and enjoyed for so many years. With a lens to look through and a working shutter button, it comes with a carry handle to easily attach it to a pushchair ot bag as well.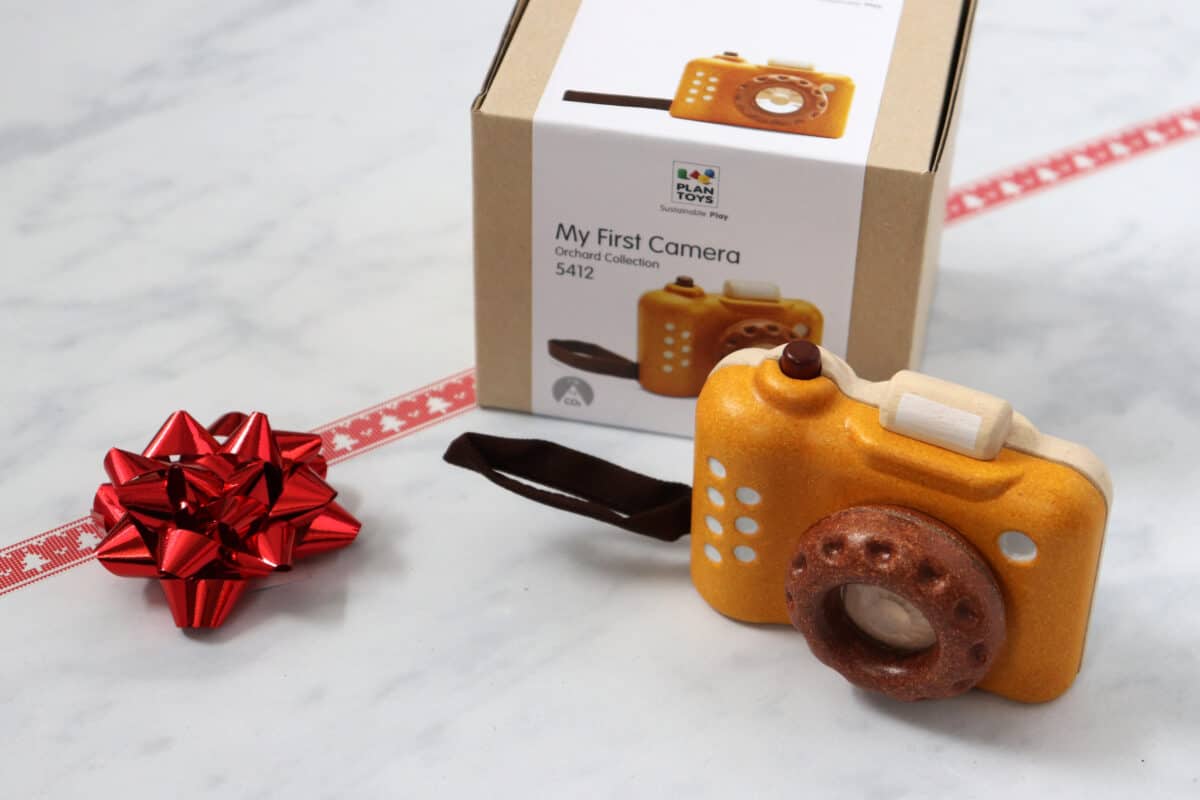 Jaques of London produce beautiful wooden toys for all ages that come gift boxed, perfect for Christmas. One of our favourite stocking fillers for young children this year is this wooden Hammering Bench. Brightly coloured and well made, it's a timeless toy that children will love.
Twisty Girlz are really popular toys and great as stocking fillers. Twisty Girlz transform into a bracelet so you can wear them or play with them. Plus, they come with a mystery Twisty Petz toy too! With so many different Twisty Girlz to collect any child will love getting a new one to add to their collection.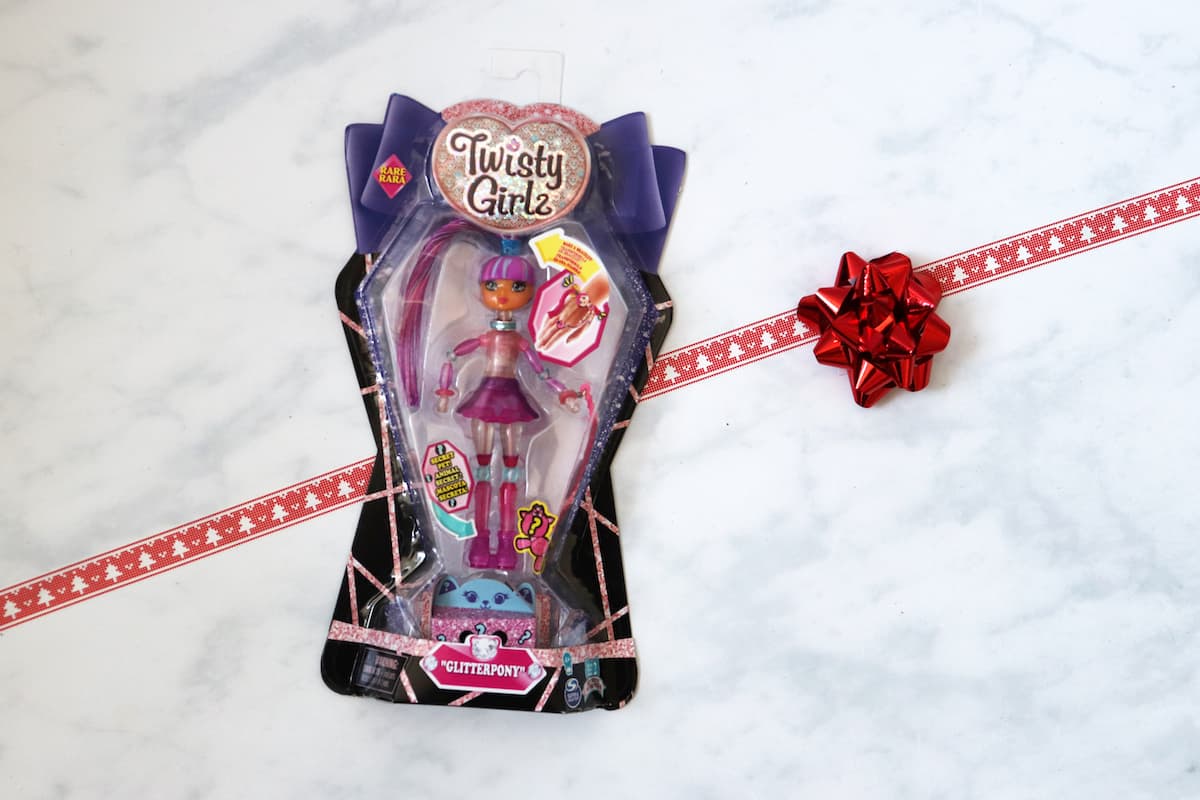 Puzzles are always a lovely stocking filler and this 35 piece Jungle Book Double-Face MaxiPuzzle is a great choice. You put the puzzle together as normal and then can colour in the back! It's a great 2 in 1 gift for any child – especially Disney fans!
Soft toys are always great stocking fillers and Living Nature are our favourite soft toy discovery this year. With a gorgeous range of beautiful, realistic toys, they are bound to be a great companion for any child. They come complete with a cardboard crate to transport them safely and an owner's guide for the children to learn more about their new cuddly friend and how to look after it.
Playmobil have so many fantastic little sets that are perfect for stocking fillers. This Playmobil Action Go Kart Racer set comes in a handy carry case, perfect for on the go play. The set includes a racing kart, racer in full racing gear, petrol can and road cones to race between. It's a set any child will love.
The Playmobil Top Agents Spy Team Flyer is another great stocking filler. It includes 41 pieces that work together to make a pretty awesome agent vehicle – including working shooters and a figure to ride on it too. The set works well on it's own but would also be a great addition to an existing Playmobil Top Agents collection.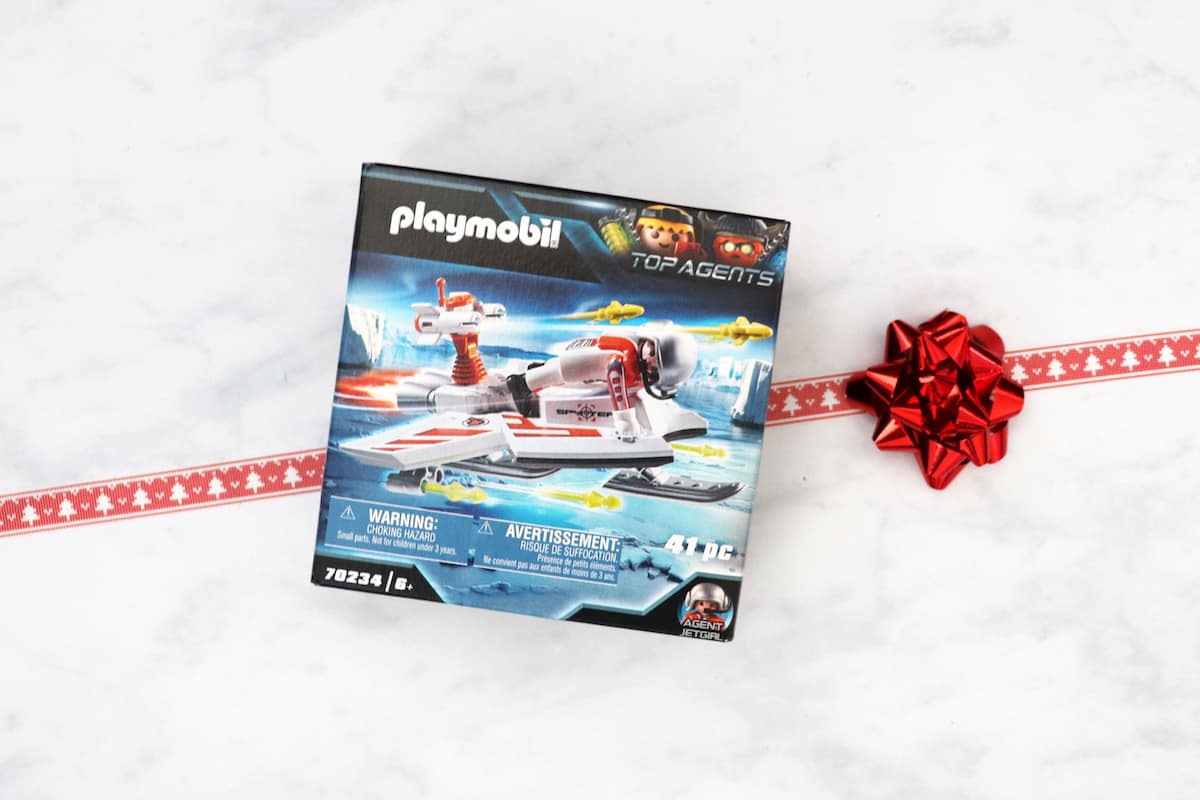 For younger children, the Playmobil 1.2.3 Space Rocket and Astronaut set is a great gift idea. There's no making involved with the 1.2.3 sets – just pure playtime fun! Any little space fan will love to act out all sorts of adventures with this cute little set.
Pocket sized outdoor toys are a great way of dusting off the cobwebs over the winter – and they make great stocking fillers too. Waboba Wingman is a great gift for the great outdoors – flying over 130ft! This soft silicone, flying disc folds up and fits in your pocket, perfect for taking on adventures with you. Plus, it comes in festive designs perfect for Christmas!
A toy with a multitude of uses – and great for wellbeing too, are stress balls. Bounce them, squash them, throw them, juggle them! They're a really lovely stocking filler that anyone could make use of and great for helping you to relax and unwind.
Adult games
There are some great stocking filler games that are perfect just for adults and the 8 Ball Drinking Game from Kikkerland is just that sort of gift. The 8 Ball gives twenty different responses so it can tell you exactly what to do during any night out or gathering with friends. From taking a shot to chugging a beer, doing a dance to swapping drinks and so much more. Everyone knows someone that this would be perfect for!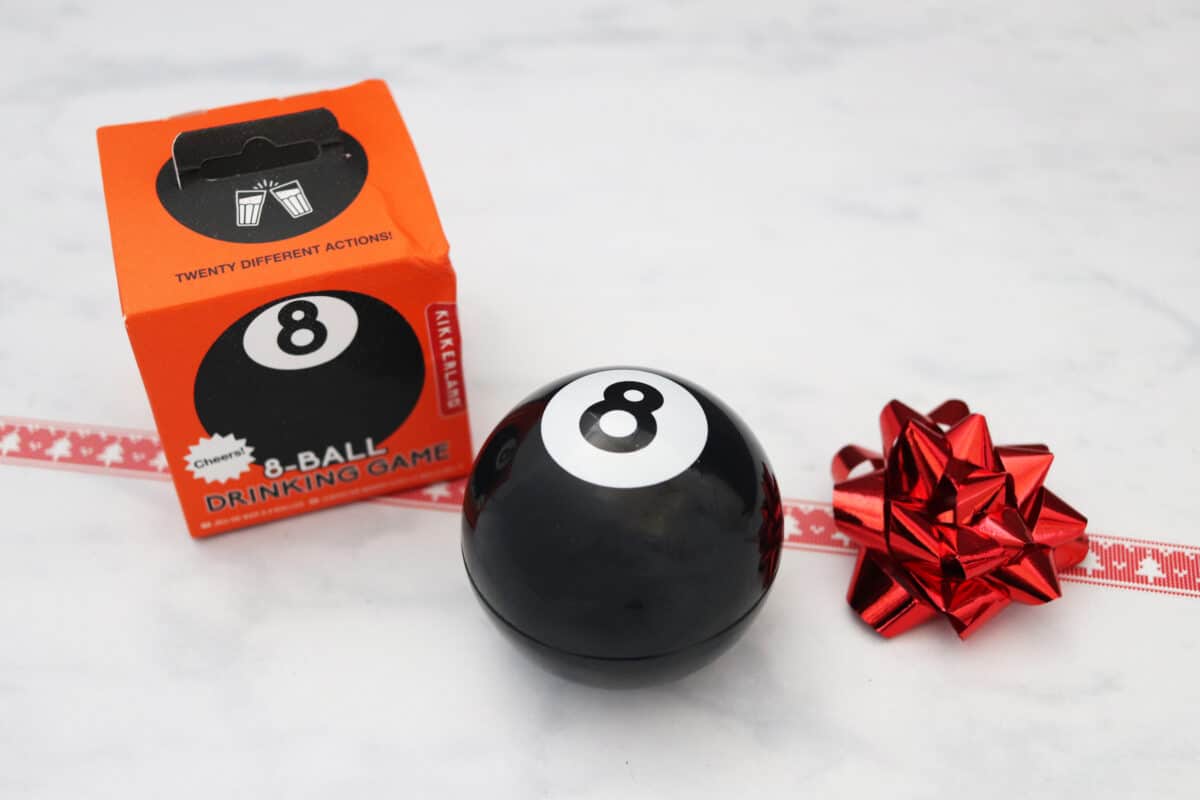 Gifts for Babies or New Parents
It's lovely to get stocking fillers for every member of the family – even the babies! One of our favourite gift for babies or new parents is a good quality muslin and Joone have some beautiful ones. The Joone Perfect Swaddle is a really versatile gift whilst a whole host of uses. A companion in a pushchair, a breastfeeding cover, an extra layer and an essential accessory in a change bag. Amazing quality and with so many different designs too.
Another lovely baby gift are cloth books and I love this Wee Gallery Hello You, Hello Me book from Soren's House. With soft cloth pages and a bold colour palette teamed with bold illustrations and simple words, it's perfect for even the smallest of babies and something any baby will love. It's a beautiful keepsake and comes gift boxed too.
A great gift for any weaning baby is Babycup. The set of little cups are kind to baby teeth, easy to clean and the perfect size for little hands. They promote independence and help to develop fine motor skills, giving any baby their first experience of using a proper cup. I wish we'd had Babycup when the children were babies!
Stationery
Calendars are a fantastic stocking filler gift and this year Danilo have so many depicting everything from your favourite football team to your favourite TV show, film or musical artist. Everyone needs a calendar and with Danilo you're sure to find one that's perfect for the person you're buying for.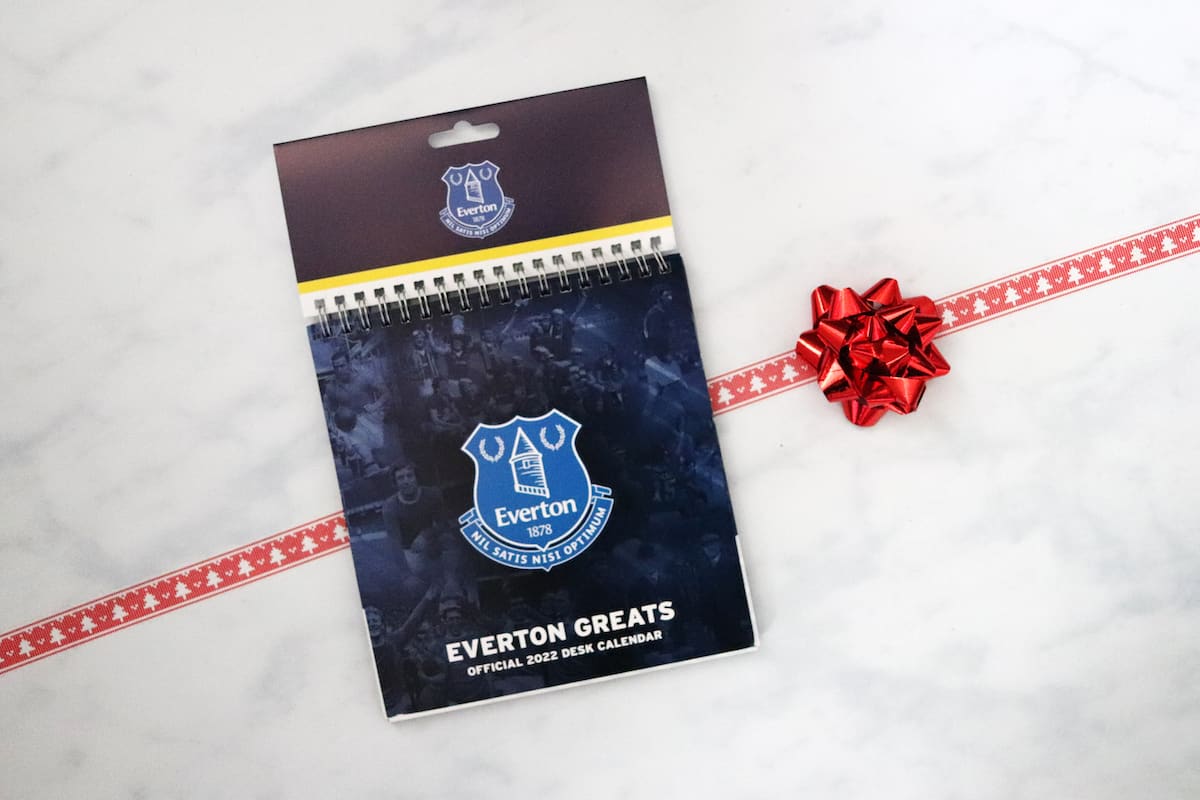 If you'd rather give a personalised calendar, as we do every year, Asda Photo can help you create beautiful ones. With nice, big colour photos on every page, and good quality paper they are a gift that will be treasured throughout the year.
Edible Gifts
No stocking is complete without an edible treat or two and Haribo is always popular in our house. With so many festive varieties like Puck Penguins, Christmas Starmix and Giant Trees, they're a great little extra for anyone that you're buying for this year.
Haribo also have a range of selection boxes and sharing options as well as smaller treats this year. We absolutely love the Haribo Sweet Medley and Selection Box this year. Full of smaller bags of sweets to share and enjoy over the festive season, you'll be sure to find all your Haribo favourites inside.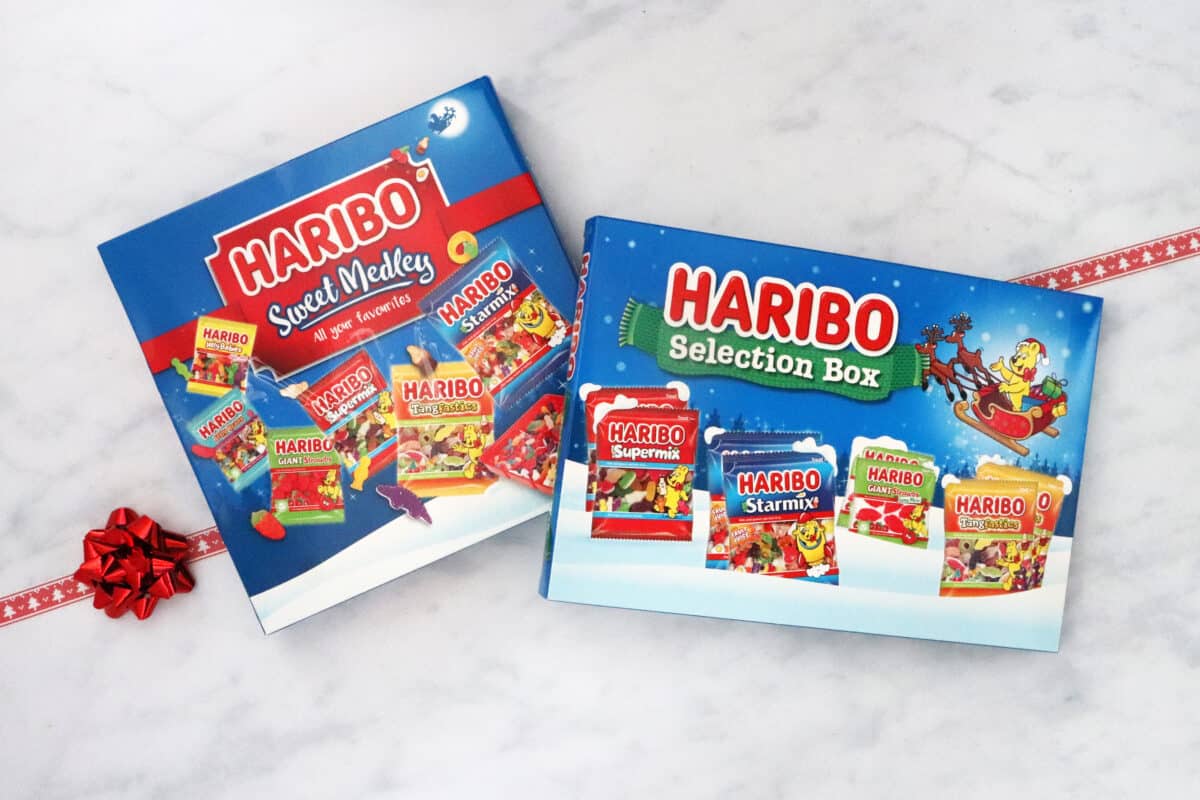 For something a little bit different, this Gourmet Chocolate Pizza from Find Me a Gift would make a lovely present for anyone who loves chocolate. This chocolate pizza has been created using just the best quality chocolate. It's an indulgent treat that looks just like a pepperoni pizza!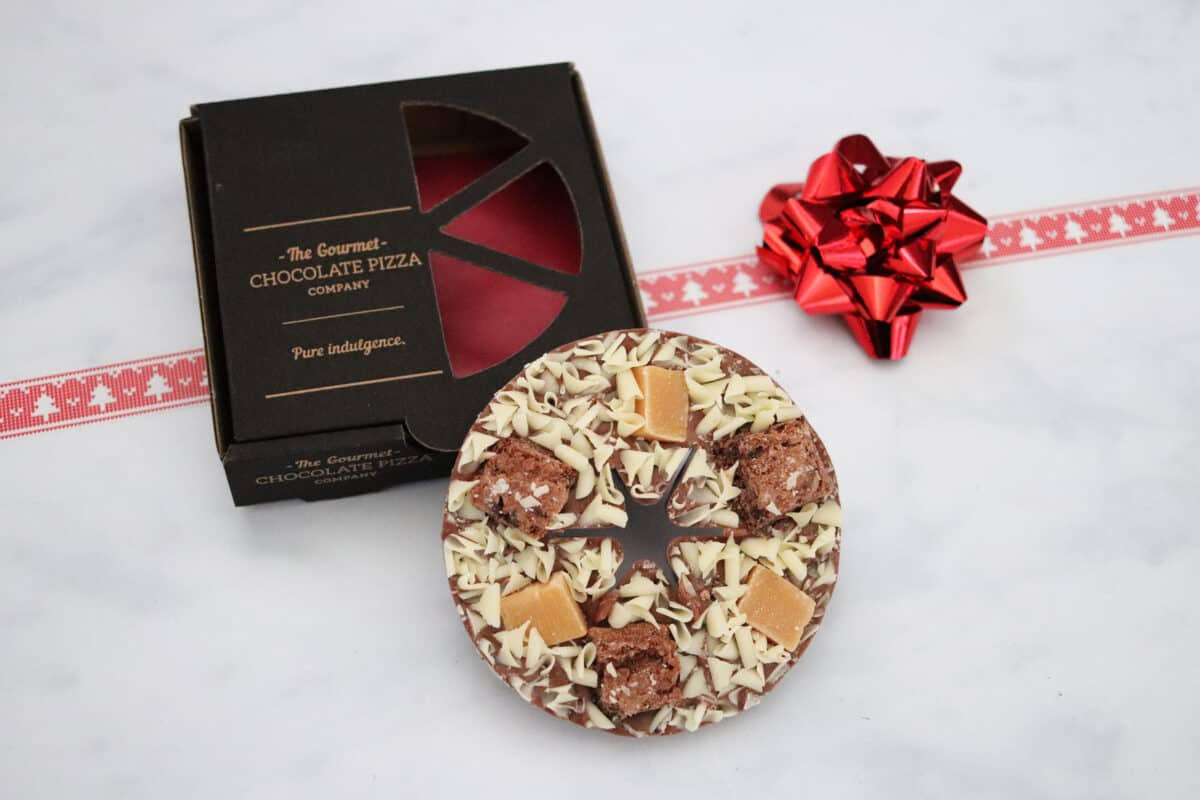 Health and Beauty Gifts
Toiletries, makeup and bath products are fantastic stocking fillers and this year shampoo bars are everywhere. One of my favourite finds for this section is the Shampoo Bar from Shine. It leaves your hair feeling so clean and soft with a gorgeous citrusy scent. It's long lasting and so much better for the environment too.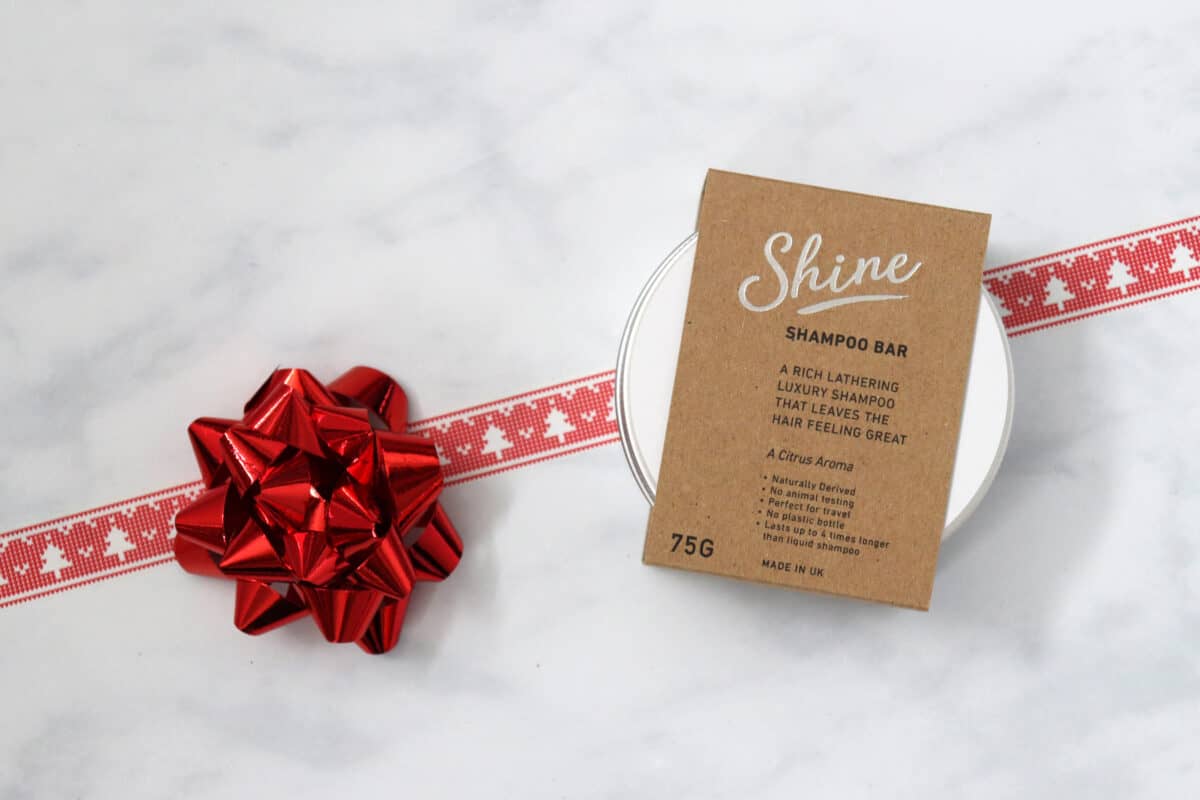 Another great gift option is a pack of soaps that could be used over time or saved for when guests stay. The Lily of the Valley Soap Set from Sol Beauty all smell amazing and as they're made from shea butter they are naturally moisturising long lasting too. The bars are full size and come in a lovely gift box too.
If you have any men with bears to buy for then the Gentleman's Beard Kit from Kikkerland is a fantastic stocking filler idea. This pocket sized kit includes a comb, scissors and beard oil so any man can look their best wherever they are. A great option for grooming on the go.
Accessories
Whether you're buying gifts for adults or children, it's always nice to buy little accessories that the recipient will love. One thing I know that my daughter would love as much as I would, is this beautiful Disney Snow White Scarf from Gift Giving All Wrapped Up. It would make a great addition to any outfit and is so light and soft. A wonderful gift for any Disney fan.
Frugi have some fantastic practical accessories for children, all with beautiful prints. Every child needs a wallet and this one is part of Frugi's National Trust collection. Frugi also have gorgeous Crafty Pencil Cases and Splish Splosh Steel Water Bottles that all would be a great addition to any stocking.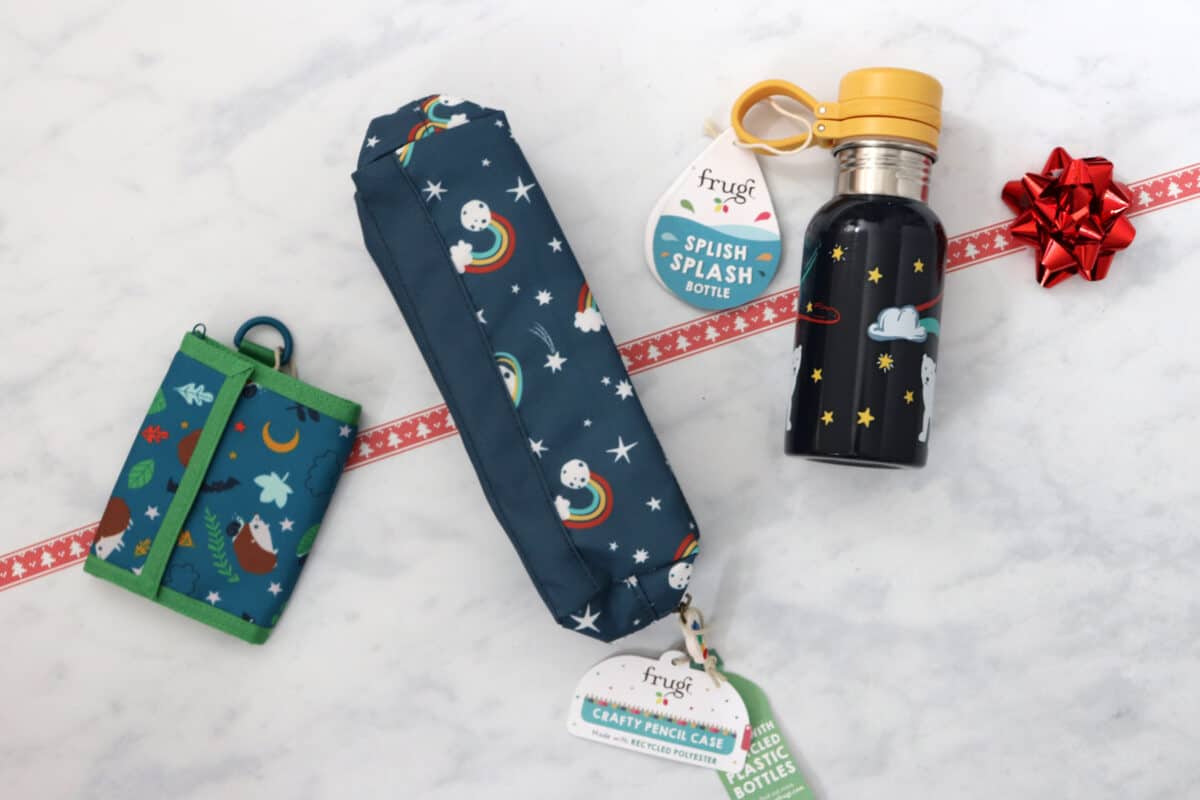 To go along with drinks bottles and pencil cases, lunch bags are a fantastic stocking filler. This Tom Gates Lunch Bag would be a great gift for any young Tom Gates fans – we have two huge fans in our house and if your children haven't discovered the books yet they're some of our favourites. The lunch bag is a great size, bright and colourful and comes with four interchangeable charms and a brilliant star filled bubble on the front.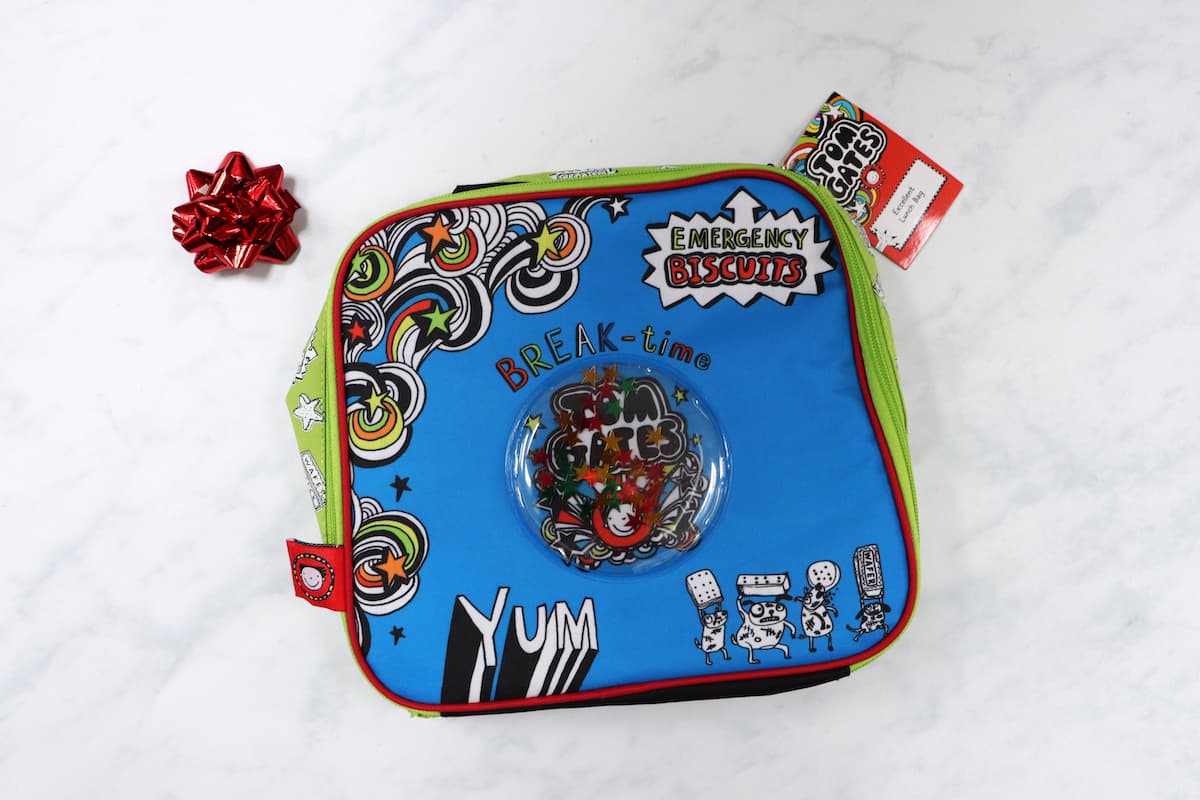 If you're looking for a stocking filler to make someone smile then the Sandal Sox from Find Me a Gift could be just the thing. Made to look like the recipient is wearing socks and sandals, that well known faux pas, they are socks that will definitely turn heads!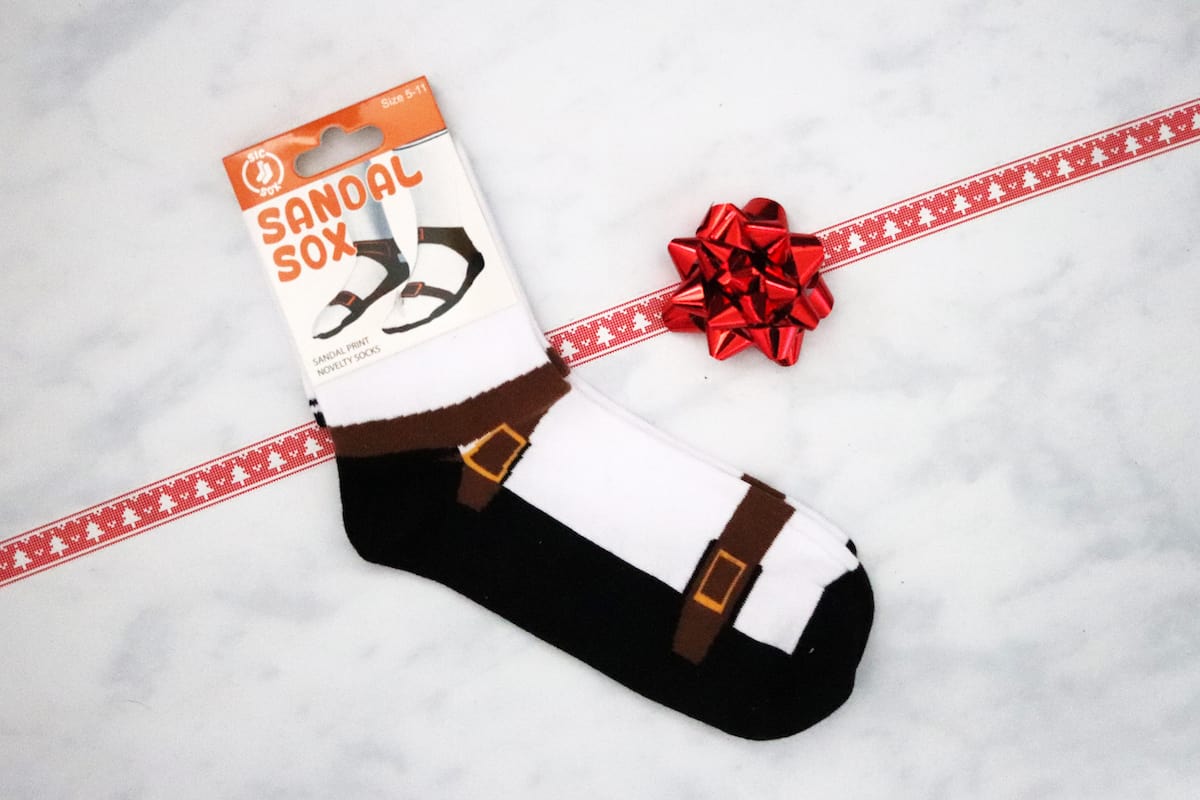 If you have a Harry Potter fan in your house they will love one of the Pin Seeking pin badges from the Harry Potter fan club, The Christmas at Hogwarts Enamel Pin is utterly beautiful, a fantastic keepsake and something that will be worn with pride throughout the festive season.
Gifts for Pets and Pet Owners
I couldn't write about gifts for the whole family without including our furry friends. There are so many token gifts you can get for your pets and this year I love the Cat and Dog Bowls from Mason Cash. The bowls are a great size, really sturdy and definitely made to last. Any pet would love something this beautiful to eat out of!
And Christmas wouldn't be Christmas without pet treats. This year Lily's Kitchen have got a fantastic range of meals, treats and gifts for the pets in your life. With advent calendars, Christmas dinners and gift sets of treats, there is something for every furry friend this Christmas.
So there you have just a few stocking filler ideas. Stocking fillers are my favourite thing to buy and I always spend such a long time deciding on the perfect gifts. I hope this has given you some inspiration for your Christmas shopping too!