Disclosure: The products featured were sent for inclusion in this gift guide however all opinions are my own.
This post contains affiliate links and I may receive commission if you visit a link and buy something. Purchasing via an affiliate link doesn't cost you any extra, and I only recommend products and services I trust.
Our family have always had a love of all things geeky, console gaming, superheroes and space. It's our thing and something that I know is quite popular at the moment too. So I thought it would be good to put together a few gift ideas for the geek or gamer in your life.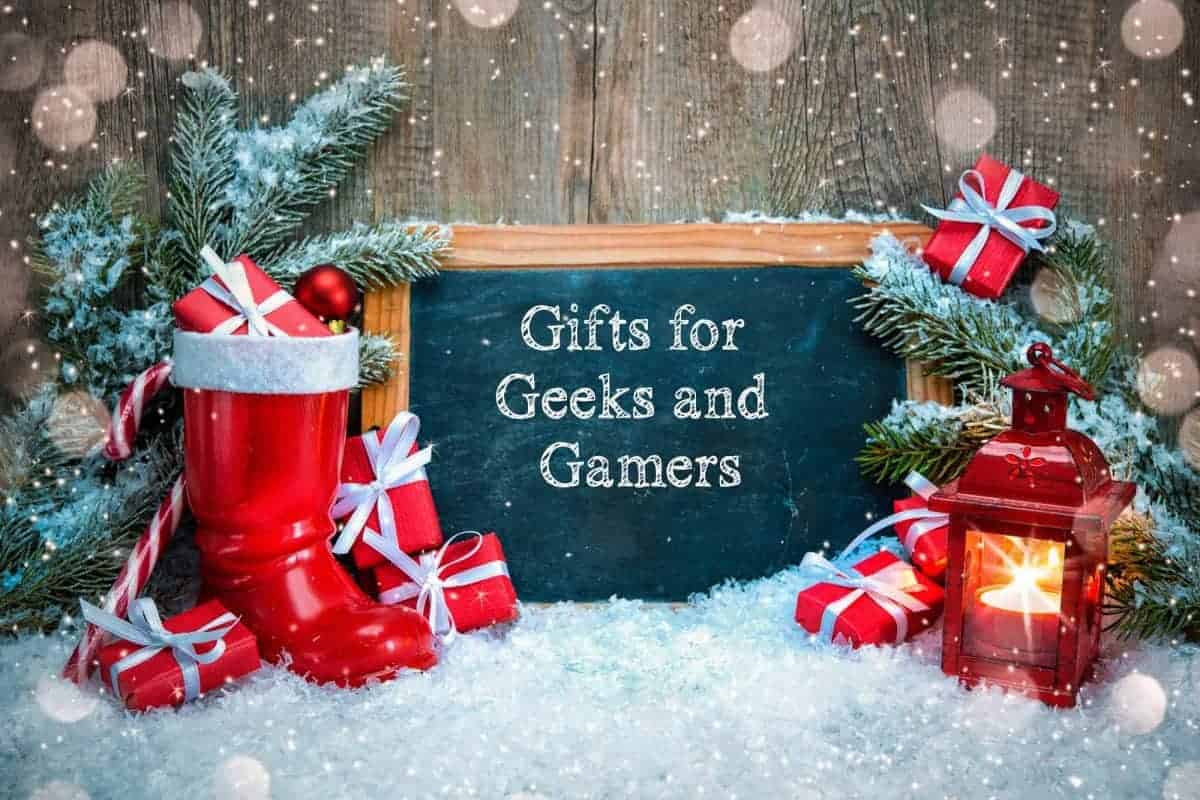 Clothing and Accessories
There are so many t-shirts and hoodies around that are perfect for geeks and gamers – with their favourite characters, movies and games emblazoned across them. But my favourite t-shirt this year is this Moon Landing one from Royal Museums Greenwich. When we visited the museums we absolutely loved the shops – and you can even shop online too. They have so many quality products rather than the typical things you find in museums and there is so much for any space fan.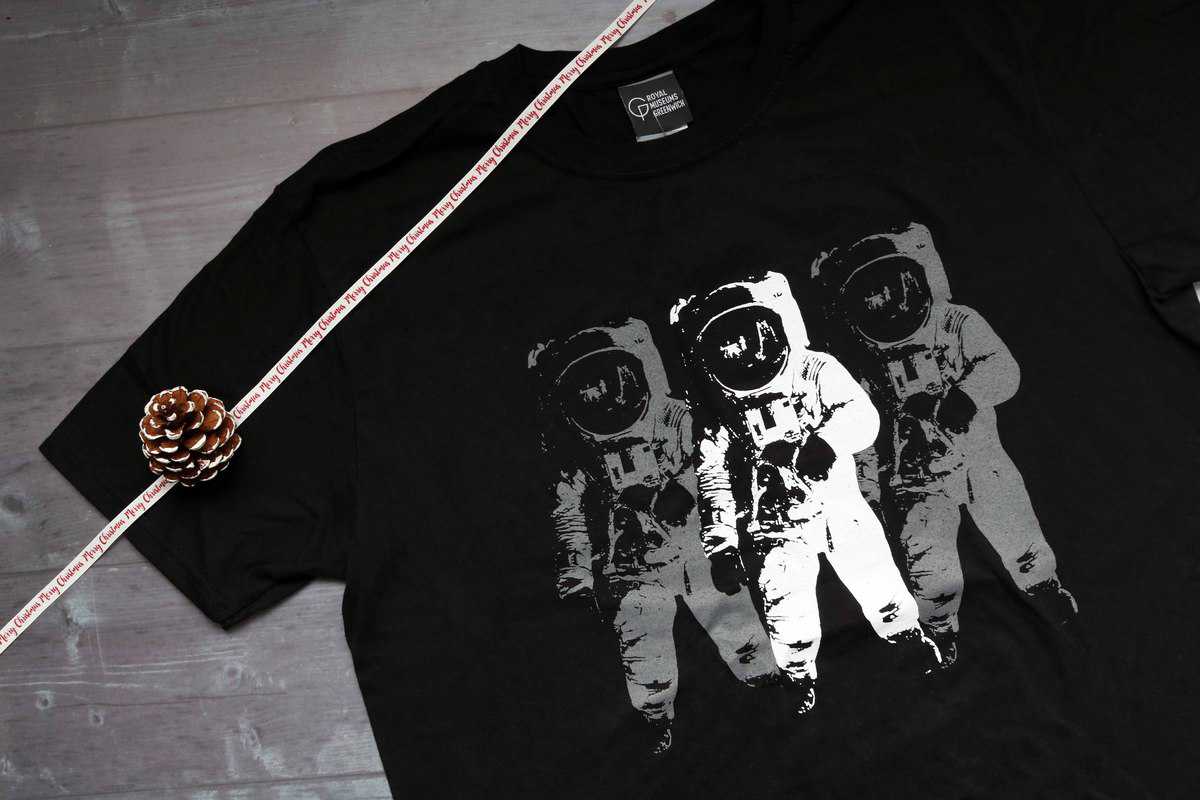 The Game Boy Color was one of the most memorable parts of my childhood. I can still remember the awe of going from the green screen of the original Game Boy to the much smaller, lighter and full colour world of the Game Boy Color. So for me, a Game Boy Color Watch from Firebox is something I feel like any child from that era would love.
Homeware
I love quirky homeware and I know that any space fan would love their very own Spaceman Lamp on the side in their home. It's the sort of thing any space themed bedroom is crying out for. It's made of polyresin and the lamp cord makes it look like he's attached to the ship whilst standing on the surface of the moon. What a gift! Make sure you check out all of RedCandy's gifts for geeks.
I know so many people that would love their very own superhero to adorn their desk or bedside table. Jim Shore has a whole range of DC Comics collectible figurines that would make wonderful gifts. Each one is hand painted making them completely unique and they come in a gift box too. Standing at 22cm tall they're a really substantial gift for any superhero fan.
Any gamer needs somewhere to store their controllers and this Mickey Mouse from Cable Guys is the perfect companion to hold not just controllers but mobile phones and anything else you feel like too! How cute would he look standing next to your TV? He comes complete with a Micro USB and Type C Adaptor charging cable too.
I don't know anyone that doesn't appreciate the Super Mario franchise and this Yoshi Egg light would be a great gift for any Mario fan. It's USB powered and a true lifesize replica of Yoshi's iconic egg. What more could any Nintendo fan want?
Another gift that would look great in any home, and perfect for a Harry Potter fan is the range of miniature scale replicas from Department 56. This set is a beautifully made miniature Harry Potter and Dumbledore that I know any fan would love to receive.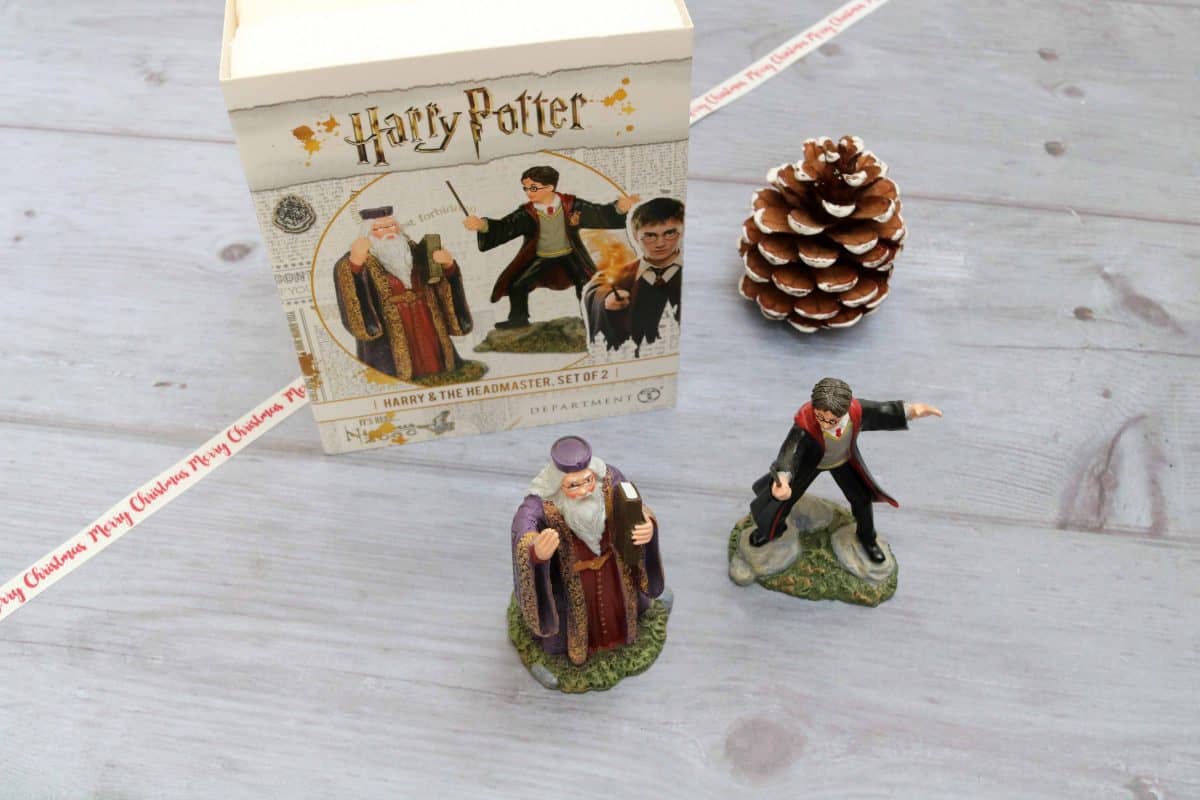 They come gift boxed and are hand painted so everyone will have very slight variations. They're 8cm tall and so true to the characters from the movie.
Any Star Wars fan would love the Danilo Star Wars Collectors Box Set. It's a fantastic gift with a pan, notebook and calendar all presented in a reusable gift box. The calendar and notebook feature classic Star Wars images, something that anyone who has grown up enjoying the Star Wars franchise will appreciate. This is so high on my list to gift this year.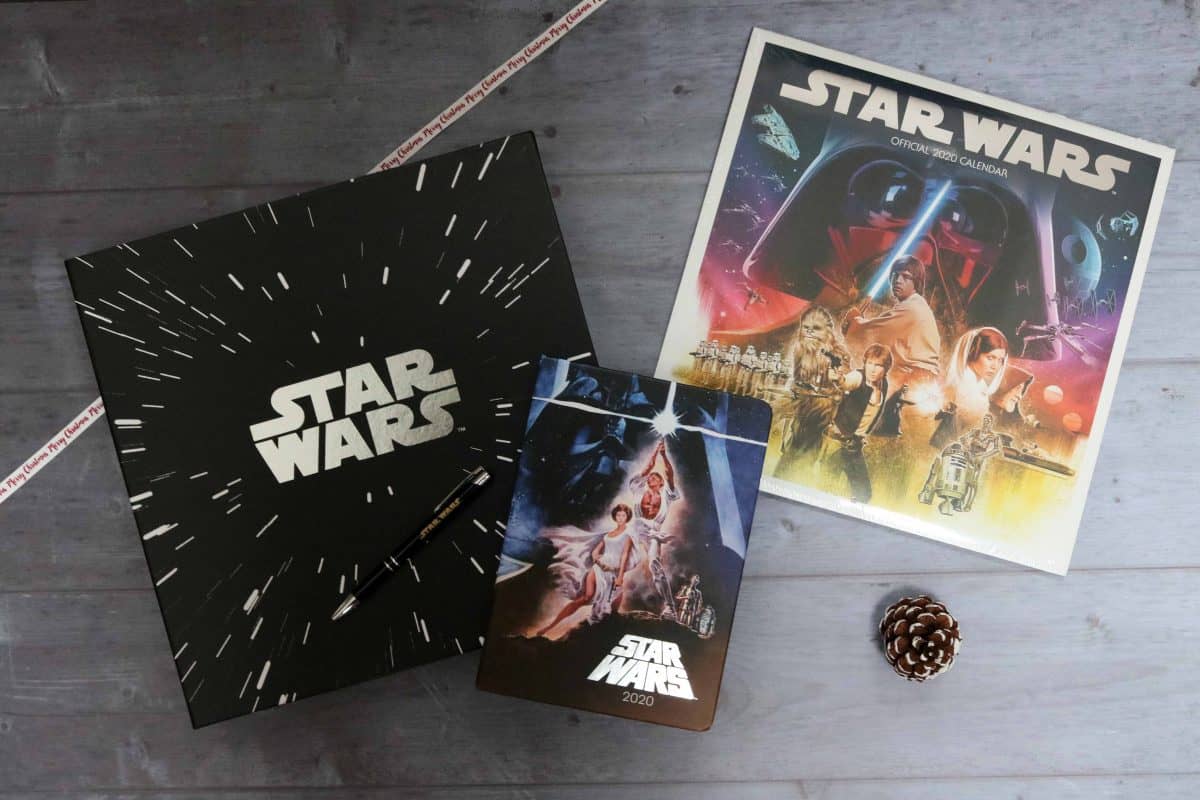 Technology
Every gamer needs a pair of headphones in their life and these cordless PuroQuiet headphones from Puro Sound Labs would make a great gift for the little gamer in your life. They're made from high-quality aluminium and have plush noise-isolating ear pads as well as a microphone for taking calls or gaming with friends. They're safe for little ears as they limit volume whilst in use and the battery last for up to 16-hours. The headphones work via bluetooth, blocking out daily noise and background sounds so you can focus on what you're watching, playing or listening to.
Entertainment
Yep, you could buy a geek or gamer a movie or a new console game but if you'd like to get them something different then a Harry Potter Invisibility Cloak could be just the thing. Using an app the cloak makes you disappear and I know this would be well used surrounded by family and friends at Christmas. You can read our full review here.
I love a good puzzle and I think any Harry Potter fan would love their very own Ravensburger Knight Bus 3D puzzle. With 216 plastic pieces it's aimed at anyone over the age of ten and would look fantastic put on display when finished. Because it's made of plastic it fits together almost seamlessly and creates a really durable finished model.
So there you have some gift ideas for the geek or gamer in your life. This may be my favourite gift category this year and it's one that I could have added so much to. If you have any other geeky gift ideas definitely let me know!