*This is a paid post
Last week I was invited to the Thorntons Cheeky Elf Academy for a few lessons on how to keep the magic of Christmas alive and celebrate the launch of the Thorntons Cheeky Elf in the process. It was one of the nicest events I have ever been to and really helped to kick off the festive season for me. Now, if you're a child reading this please close the screen now – you really don't need to know all the magic that goes into December, just sit back and enjoy it!
The venue was like walking into an elf workshop. There were candy canes and presents, Christmas trees and decorations – not to mention elves everywhere. Real elves jingling around and chocolate ones dotted here, there and everywhere too. It was like Christmas really had come early. So we took our seats and waited for the elf academy to begin.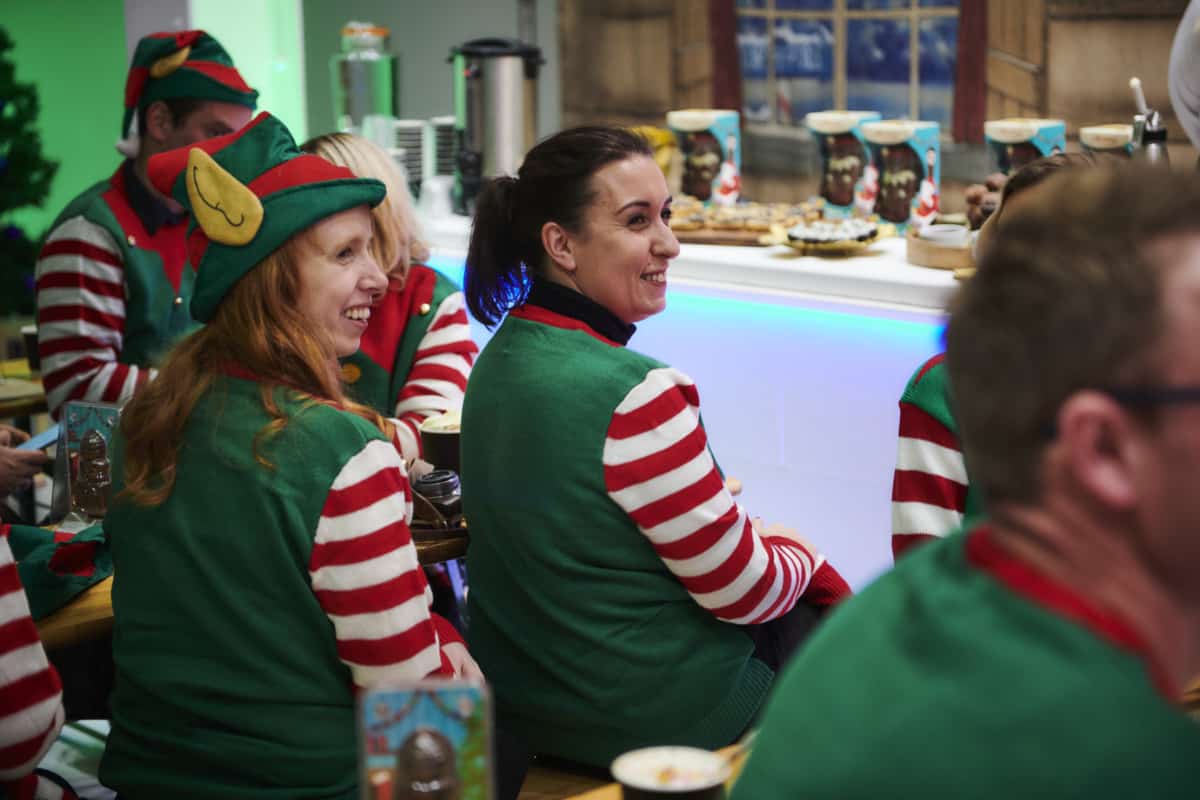 The elves were fantastic. So enthusiastic and so happy to teach us all their elf tricks to keep all that Christmas magic alive. After all, the Christmas magic isn't just about Christmas day but about the whole of December, the lead up, the excitement and the suspense. Adding magic throughout December, and building up to the most magical night of the year is exactly what the Cheeky Elf Academy was all about.
Through the course of the afternoon we learnt ten different elf tricks – from creating a homemade Santa costume to installing a secret video camera with the children to record Santa arriving on Christmas Eve.
We were shown how to age letters from lapland, making authentic looking paper for letters from Santa to be written on and then we practiced our best Father Christmas voices to fake phone calls in the run up to Christmas.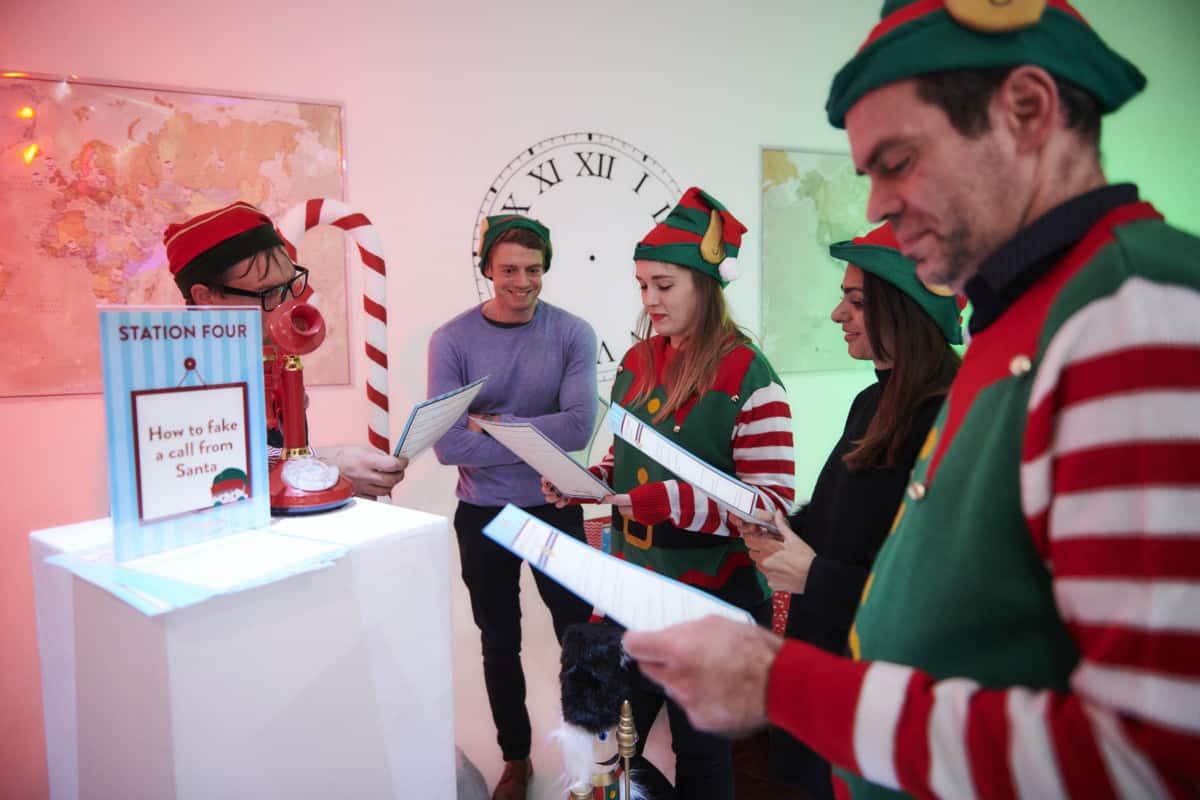 We were also shown how to recreate Santa's snowy footprints through our house, how to make hoof noises when the reindeer land of the roof – and how to make the sound of sleigh bells to accompany the hoof noises. We talked about what food and drink we'd leave out for Father Christmas on Christmas eve and we spoke about the apps and websites we'd use to track Santa's progress around the world on Christmas eve.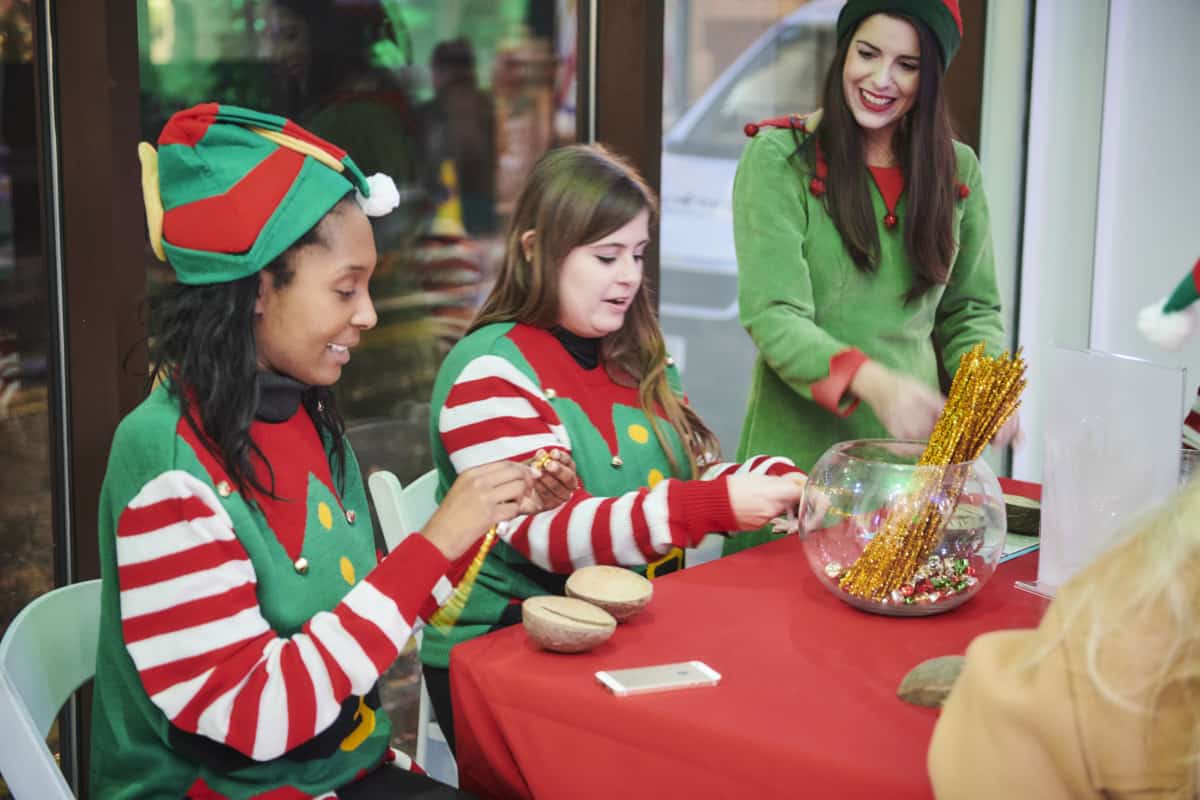 The elves inspired us to create naughty and nice lists at home – to mark off each time the children were naughty or nice in the run up to Christmas and they also said that most houses now have elves that move around the house. If you are one of those elf-occupied homes, Thortons new Cheeky Elf is a great idea to move around the house throughout December, having him watch what the children are getting up to all the way until Christmas eve – at which point the magic will disperse and your family can share the milk chocolate elf as an extra Christmas treat.
We are now well and truly in the Christmas spirit, wrapping presents, buying stocking fillers and organising Christmas dinner. I'll be making sure that a Cheeky Elf or two will be making an appearance at Christmas – and why don't you pick one up too? You can find out more information here.