Disclosure: We were invited on this day out for the purpose of this post however all opinions are my own.
At the weekend we were invited to Gulliver's Land Milton Keynes to make the most of their festivities this year. Although only an hour from us we hadn't been to Gulliver's Land before so were looking forward to seeing what it had in store for families at Christmas.
There is plenty of parking on site although, with the recent wet weather it was pretty muddy – wear your wellies! It was nice to find a tourist attraction that doesn't enforce an additional parking charge though. We went into Gulliver's Land and were greeted with a carousel that we promised the children we could go on at the end of our visit as a home time treat.
We first came across the Gulliver's Main Street theatre and at this point realised we had to pay extra for tickets. We hadn't realised that there were different tier tickets and we had the most basic ones – at £17.95 each which didn't include tickets to the theatre show. There is another show – Gully Mouse's Magical Snow Show – which is included with all tickets however, we arrived just after the first show of the day and the second – and last – show clashed with our visit to Santa's Grotto so we didn't get to see it.
Instead, we want for a wander around the rides and were impressed with how many rides were open given that we're now in the peak of winter – and comparing Gulliver's Land to other theme parks with very few attractions open at this time of year.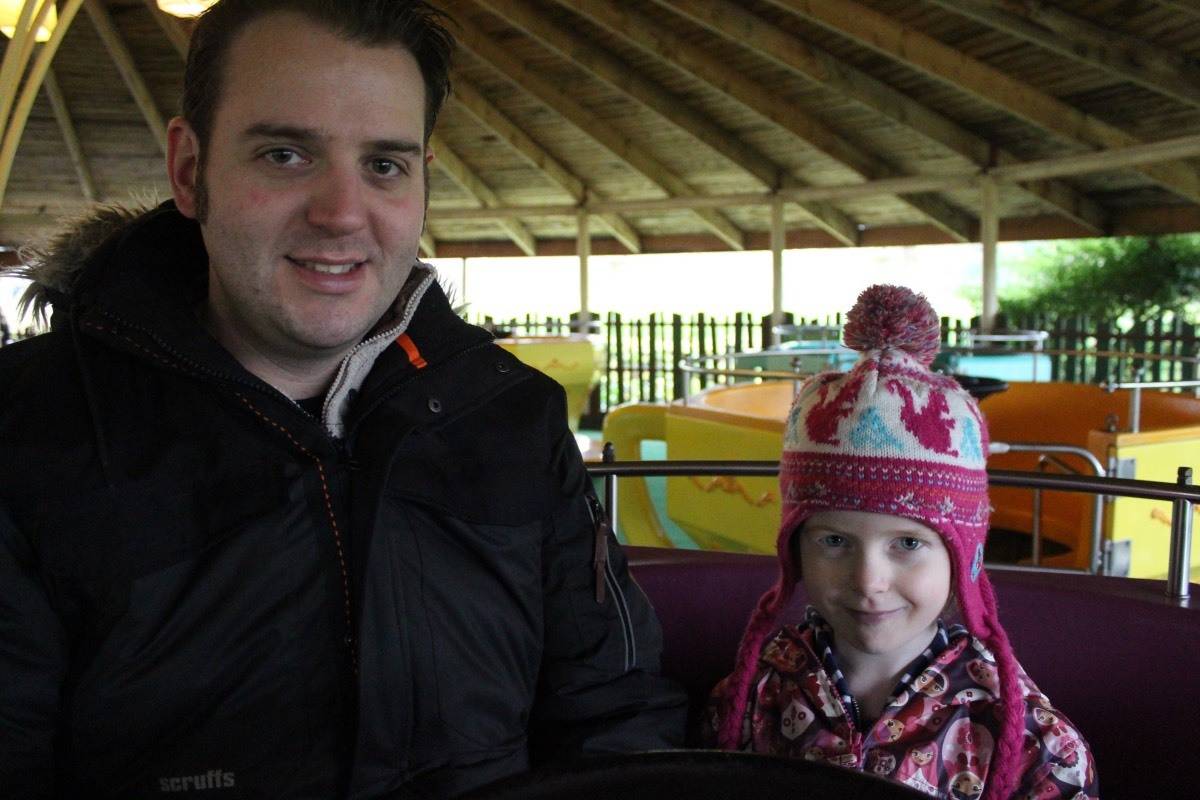 The children loved going on the tea cup ride, veteran cars and the twisting castles ride although at this point LP wasn't feeling very brave and sat the next rides out whilst her brother and Daddy went on them. It was nice to see so many seating areas available throughout the park – as well as places to buy drinks.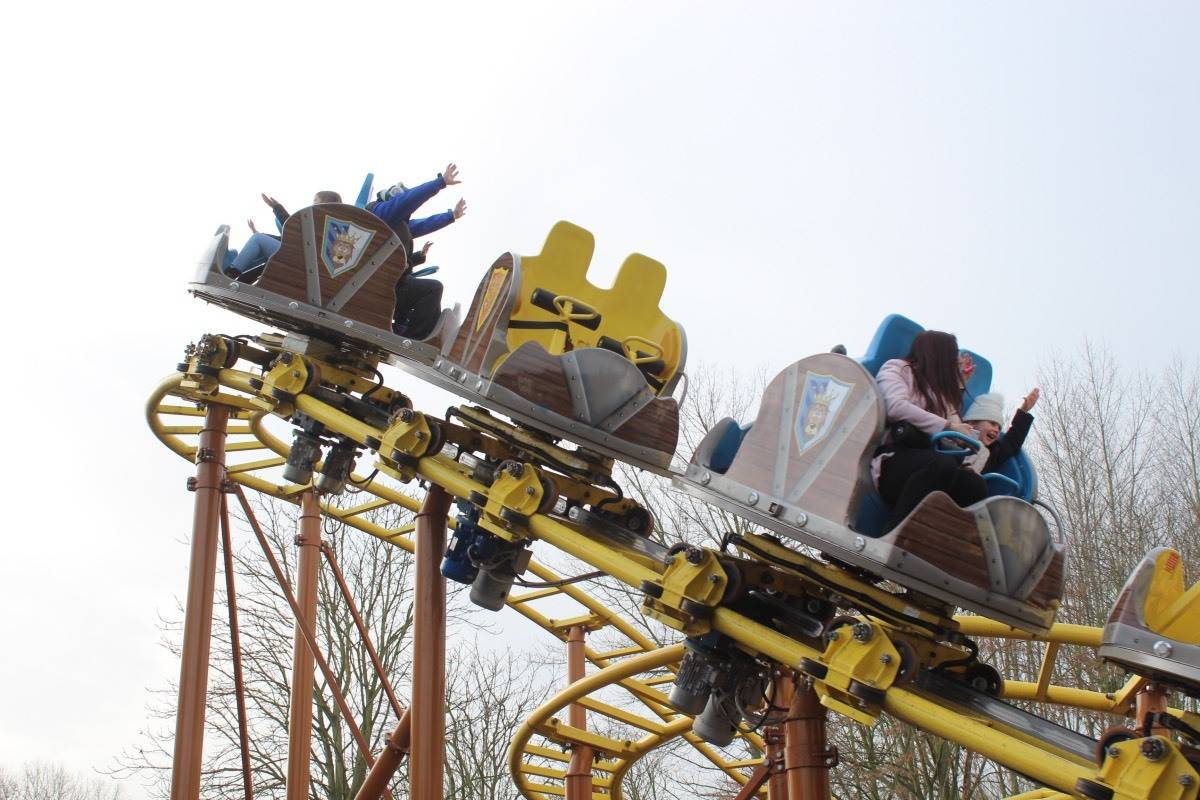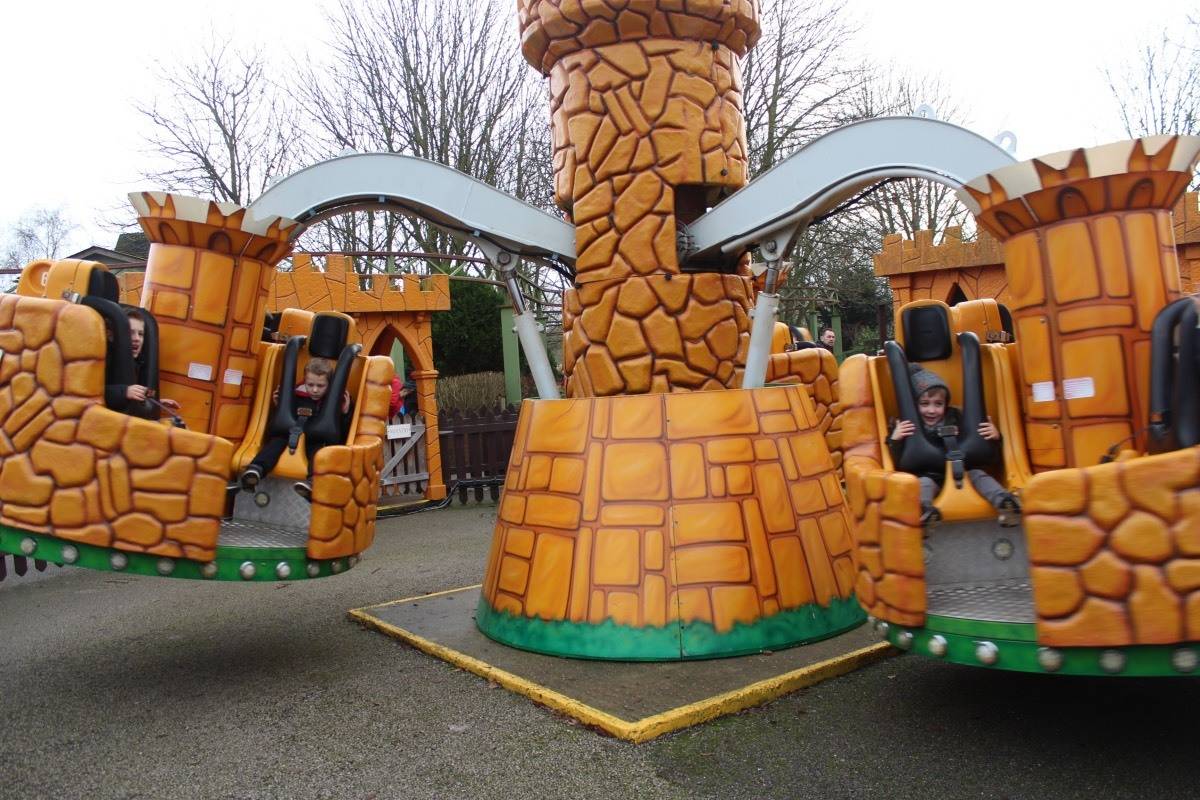 The children loved the Tug Boat ride but the Ferris Wheel, although shown as an available ride online wasn't open. Little Man and Daddy went on the dodgems whilst LP played in one of the many play areas. There really were a lot of places for children to play dotted around Gulliver's Land which was great to see.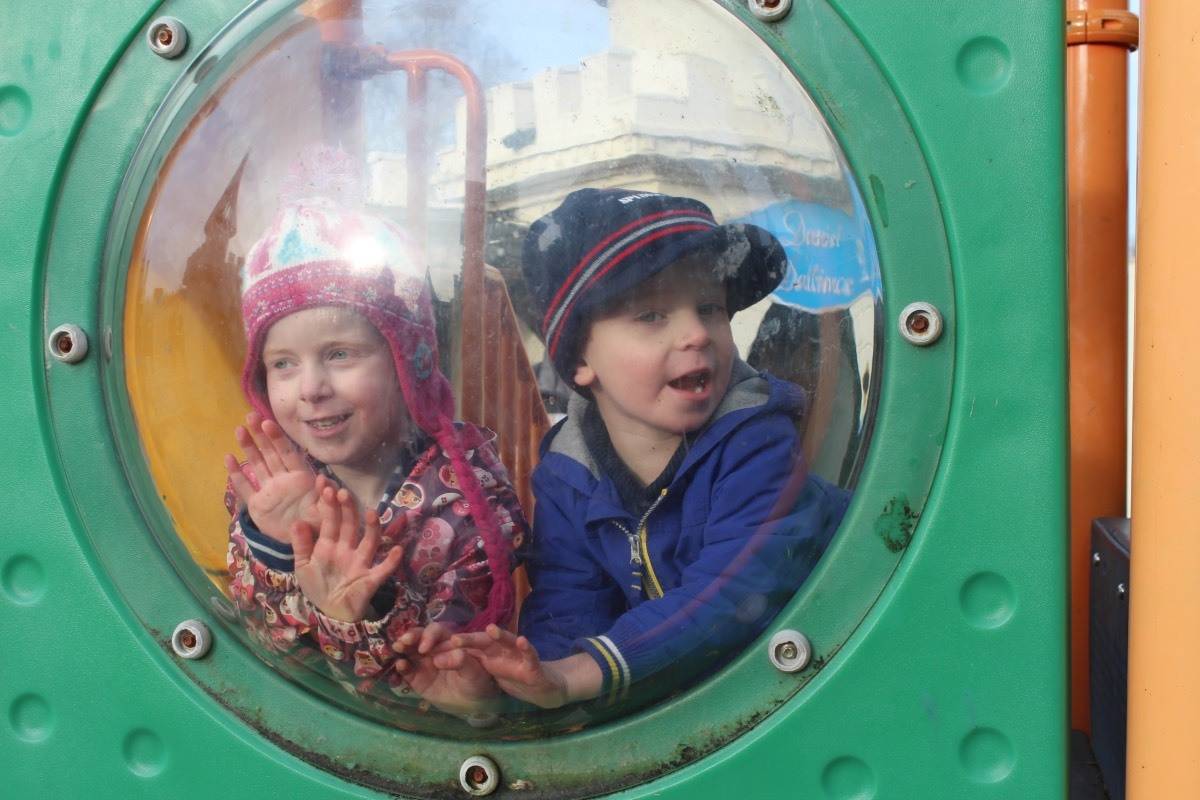 We all went on a Mine Train and although the children loved the look of the Rocky Mountain Adventure Fort they thought it was a bit too big for them and so we tried some other rides instead. The majority of the rides were open, even the Log Flume – easily the wettest ride in the park! We gave that one a miss and just watched other people on it.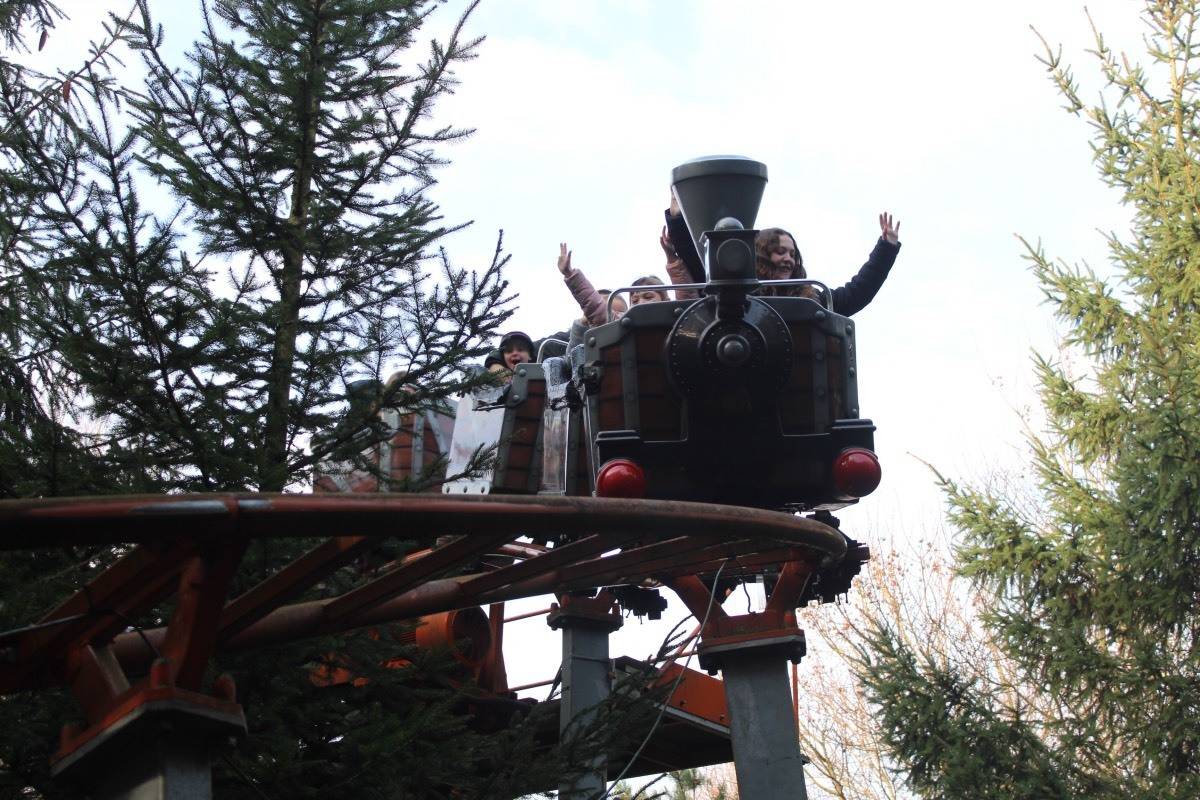 Little Man then dragged his Daddy onto the Rio Bravo Runaway Train that they both loved. It went round a couple of times and was quite high up but Little Man loved it and would have gone straight back on again if we hadn't had an appointment with a very special man in a red suit.
To get to Father Christmas and the other festive activities it wasn't very well signposted – if at all. But, we'd remembered that staff member who let us into the theme part told us that the festive parts were above the castle – so we looked around for a ramp and headed up to the top.
We spent some time playing on the climbing frame outside the Winter Wonderland until our time slot arrived. The children loved the climbing frame and slide structure and could have played there for hours.
We went into the Winter Wonderland where we were basically shown through a door and made our way through a trail filled with decorations, lights and lots to look at. At the end we were greeted by an Elf who told us a story and kept the children entertained until it was their turn to see Father Christmas.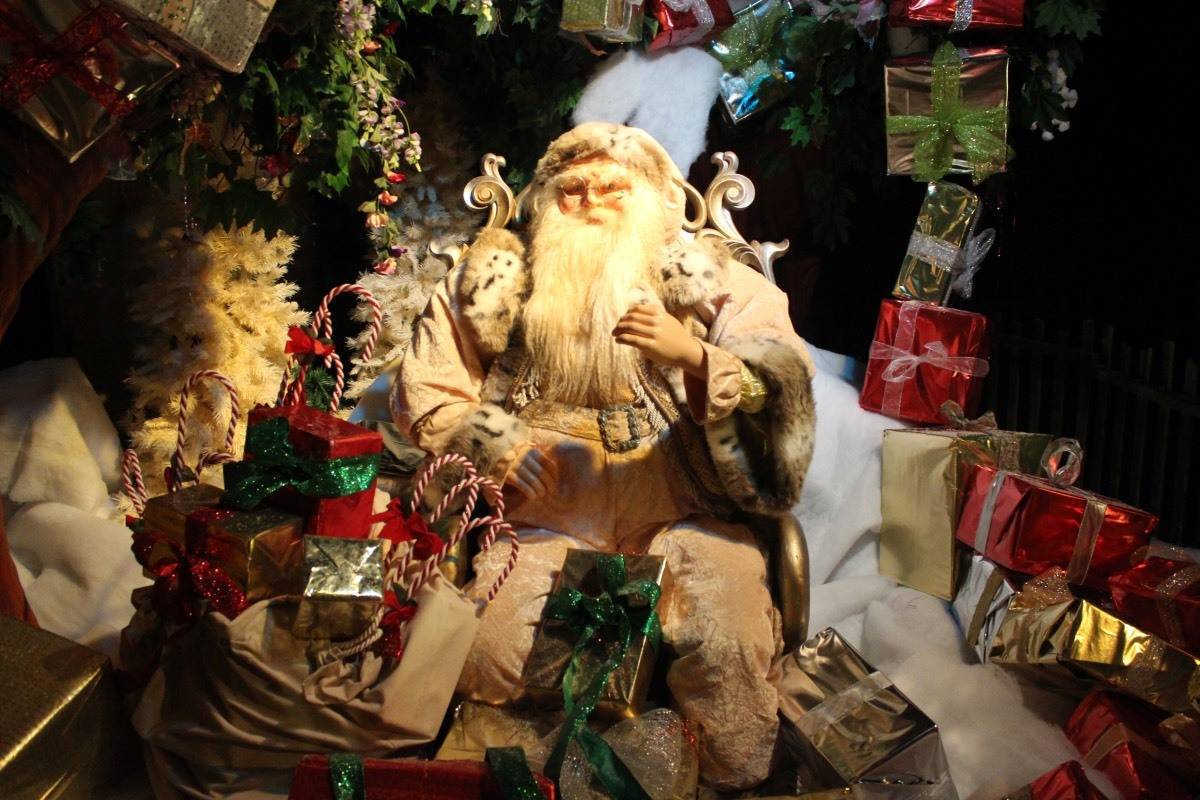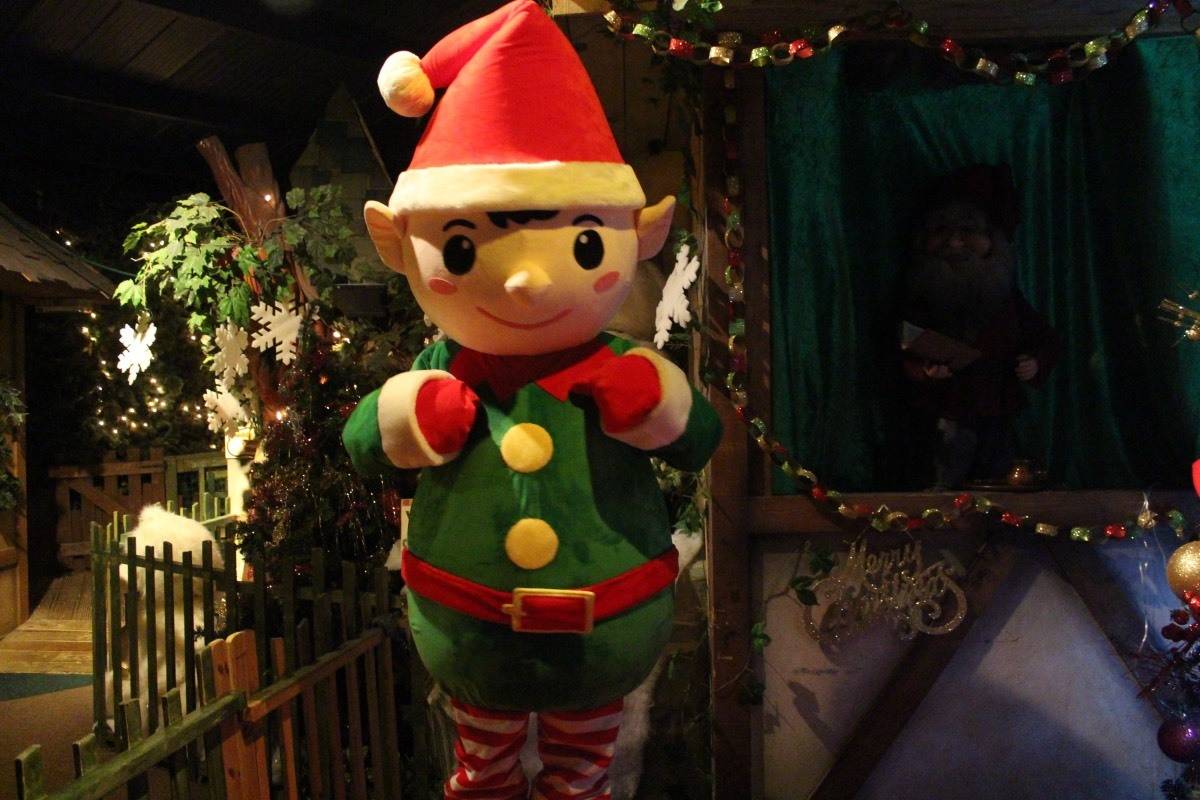 We were shown into a room with Father Christmas and the children immediately started chatting away to him. Unlike other Father Christmas visits we didn't feel at all rushed. Father Christmas made conversation, asked the children their names and what they'd like for Christmas and then gave them some magic dust to leave out on Christmas Eve so that he could see where he was going!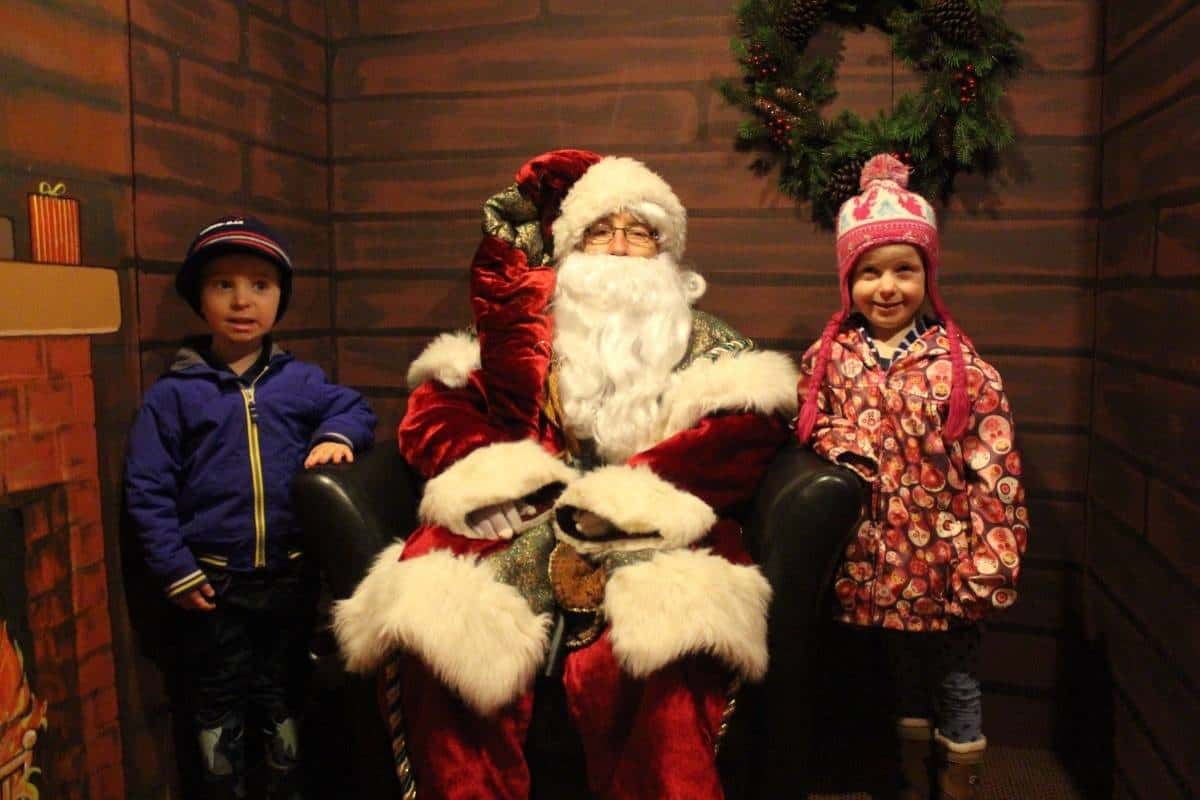 After seeing Father Christmas the children were shown into his workshop where they could pick any gift. For us there was just too much choice and so it took the children quite a while to decide what to pick. However, it was also great to get a gift that the children actually wanted and that was age appropriate too – LP chose a sew your own bag kit and Little Man chose yet another truck. He doesn't have enough vehicles in his life!
After seeing Father Christmas we went to the Elf School and Mrs Christmas' Kitchen. We had to queue for about ten minutes to go in and start the activities and then there was no real direction. We were shown to tables to follow a sheet of instructions to make reindeer food and then had to wait in the room to go through to the next activity – but we weren't told to wait or how long it would be.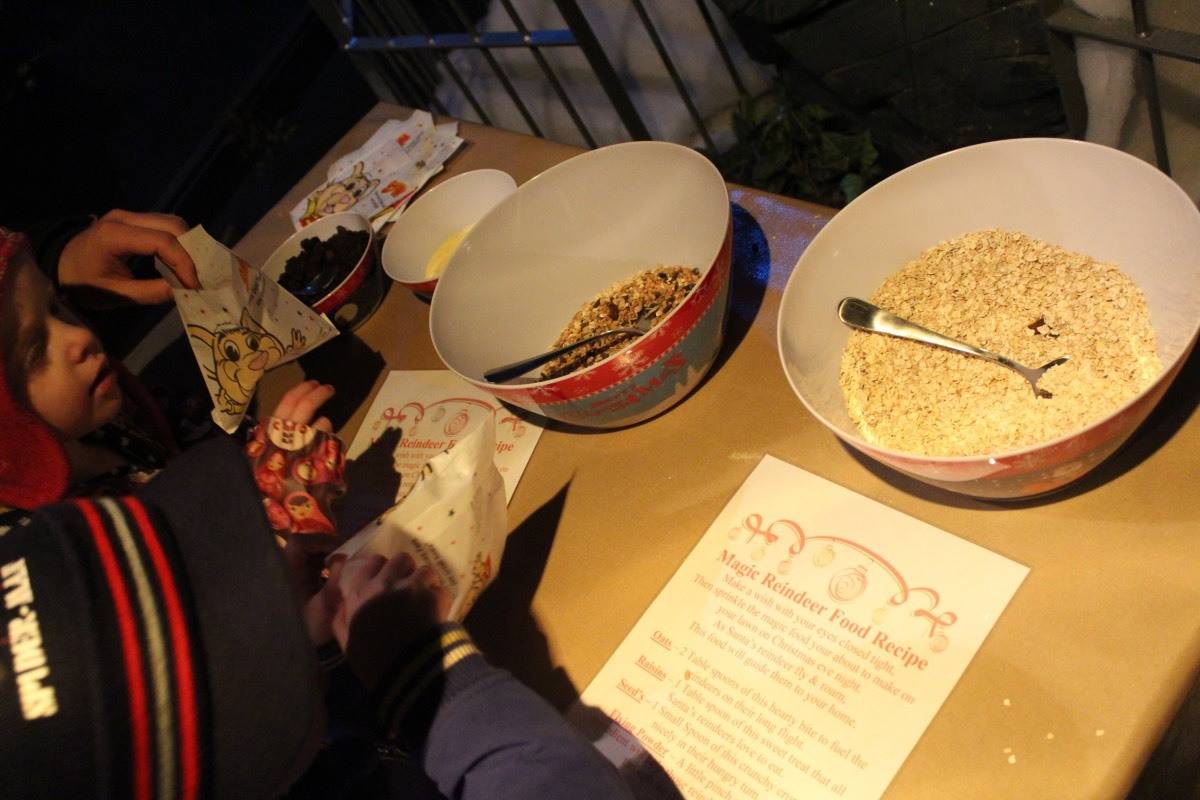 When we were led through we were stood around tables with a paper plate in front of us which had a biscuit, a marshmallow, smarties and chocolate chips on it. We had to decorate the biscuit but Mrs Christmas just told us to dunk the marshmallow in the icing on the table and put it on our biscuit and then lost interest or focus and we just made the rest up ourselves.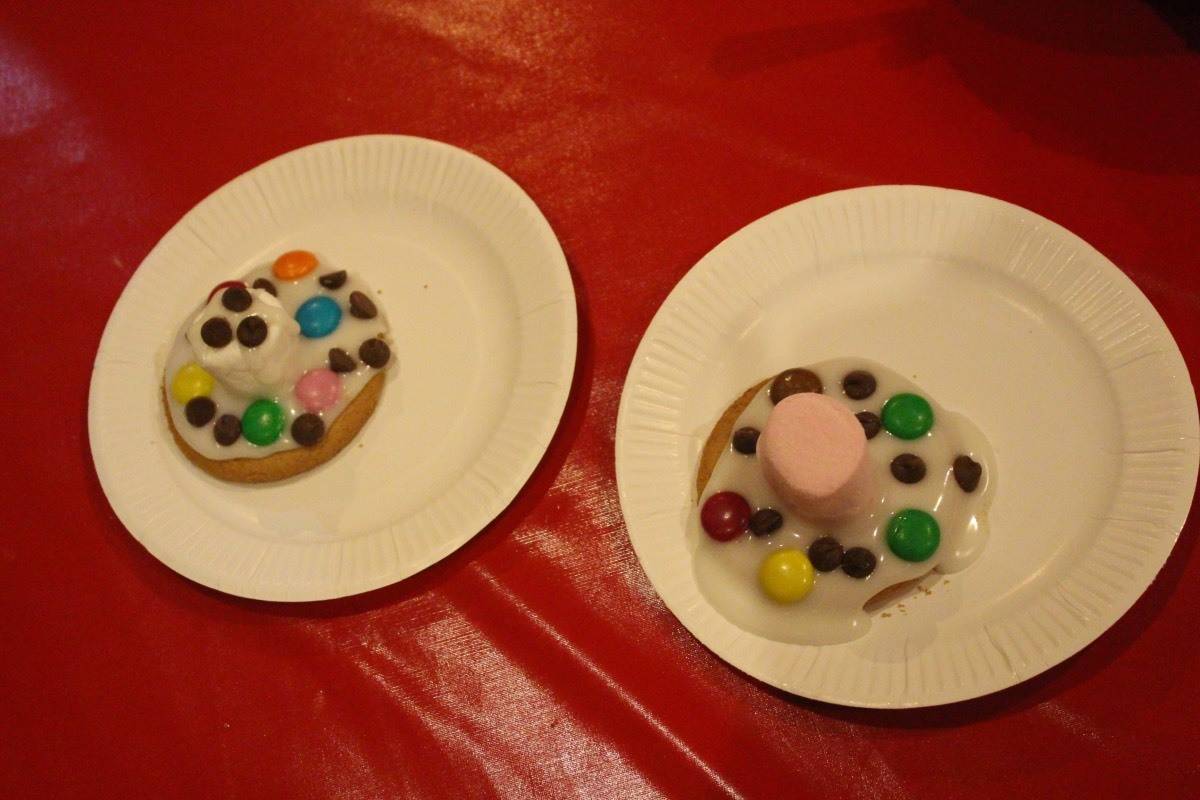 We were then shown to another room to write a letter to Father Christmas but as the children had already written letters we were just going to leave but the exit door was closed and so we just had to wait to be let out. The whole of this area could have done with a bit more attention – more staff, and clearing up biscuit crumbs, sticky handprints and dropped reindeer food every so often. The children enjoyed it but as a parent it really did lack that special festive cheer.
It was then time for a late lunch and so we headed for the only food place we had seen that was open – the Gulliver's Castle Food Court, although only the Gully's Grill part was open. We got two adult meals and two children's meals for £23 which is pretty typical tourist attraction prices but £23 for four burger meals is still quite a lot however, Dave and I really enjoyed both our burgers which took the edge off the price slightly!
After lunch it was getting to be time to head home so we looked round the rides to see if the children wanted to go on anything else but all they wanted was that promised ride on the carousel!
The children had a really nice day at the Gullivers Land Christmas offering and Father Christmas was lovely – as were the gifts the children received. We would have loved to have seen one of the shows but didn't want the extra expense – as shows are usually something included in theme park tickets. But, we were impressed with the amount of rides that were open and as the children were both over that magic height of 90cm they were both able to go on the majority of the rides.
I would love to see what Gullivers Land Milton Keynes is like during the summer season to compare it to Christmas. The kids had such a great time but for Dave and I we were left expecting a bit more. There weren't very many staff around and the ones we saw didn't have much Christmas spirit – or even enthusiasm. I think if we were to visit again at Christmas we would spend more buying one of the package upgrades to get food and the theatre show included which would give a better value day out. But, days like this are all about the children and LP and Little Man couldn't have had a nicer time. Here's a little video of our day to enjoy now or watch later: