Disclosure: We were invited on this day out for the purpose of this post however all opinions are my own.
Last weekend we went to the Wild Place Project in Bristol for the first time. It's somewhere we hadn't heard of but it's part of Bristol Zoo, aiming to protect and conserve wildlife. We visited on one of the hottest days of the year which added to the lovely, relaxed and happy atmosphere the whole place had. When we arrived we were given a map which also had places to collect stamps as we went around the park – something the children always really love.
Our day started with a walk through the forest where we got to spot birds and squirrels, see wishes hanging from a wishing tree and play on the woodland trail of natural play equipment. It was such a greta start to the day and as it was completely shaded it's somewhere the children could have happily stayed all day.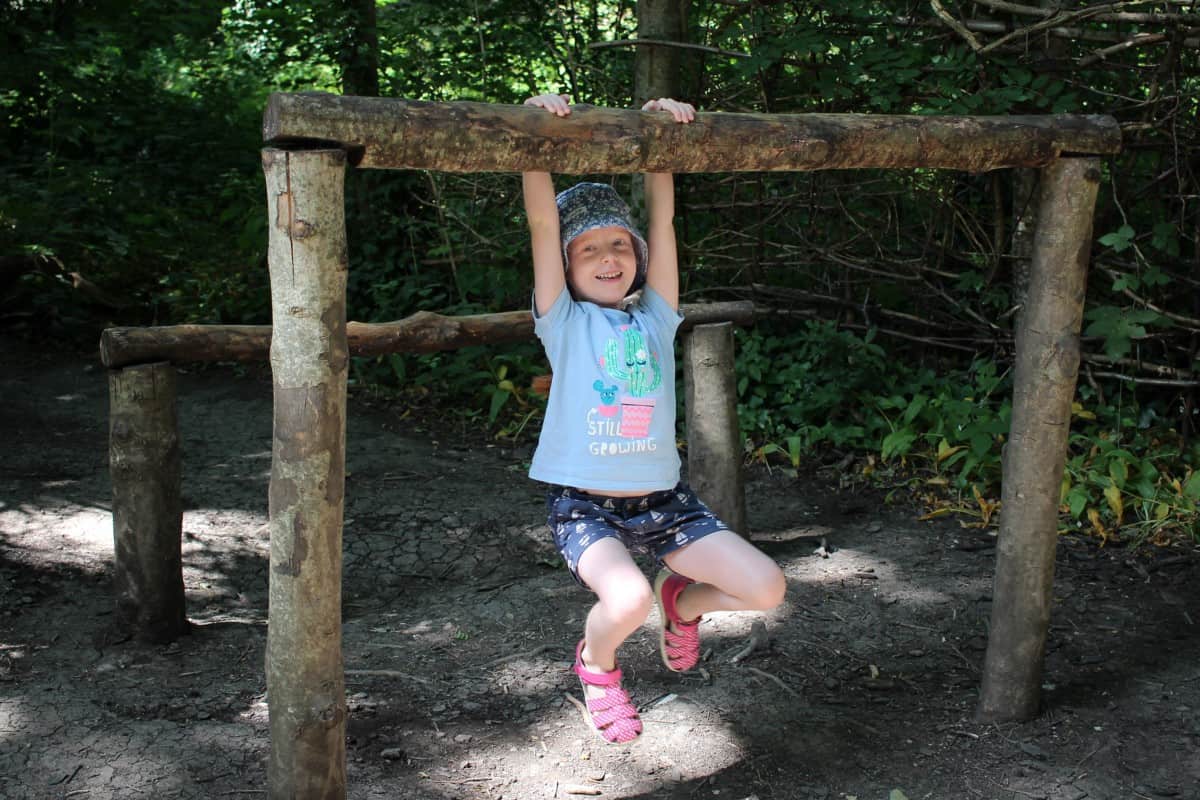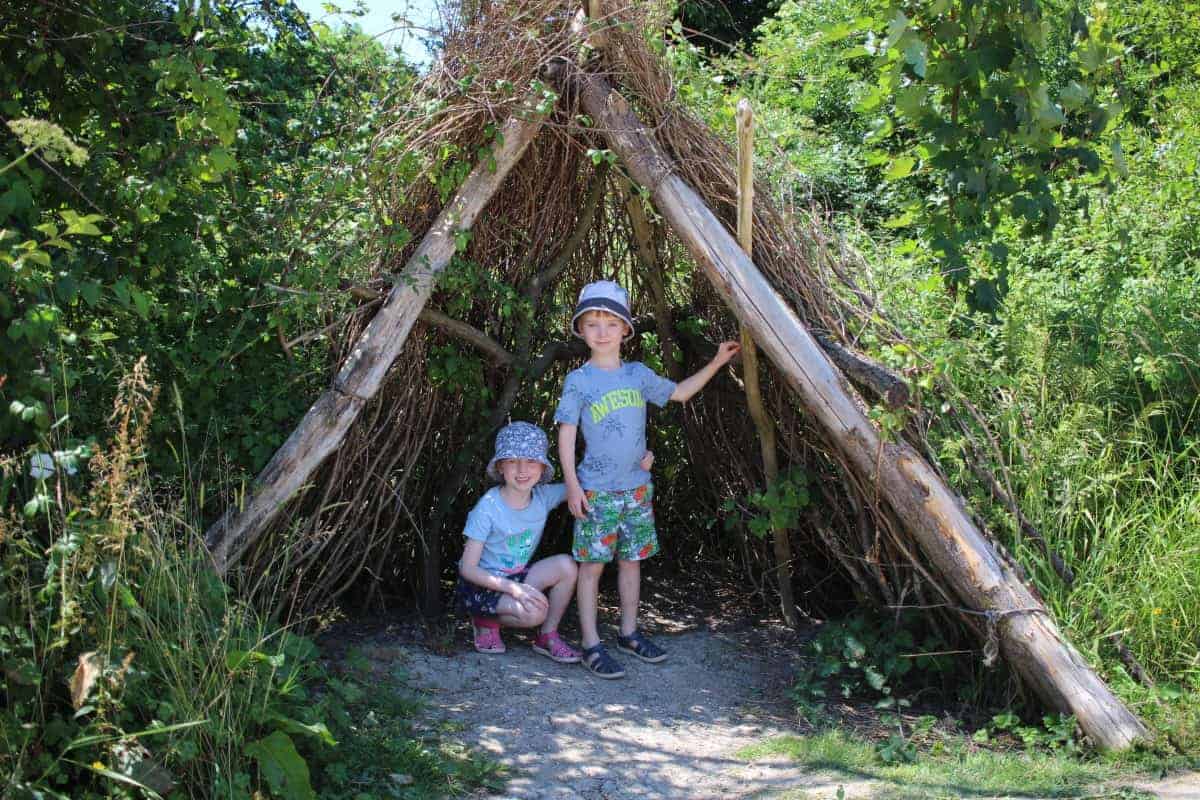 We then found ourselves in Gelada Rocks where the children could excavate fossils and we watched geladas running around their enclosure. These were such amazing animals and ones we have never seen before. There was also a tent set up to learn more about the monkeys, the noises they make and understanding their facial expressions.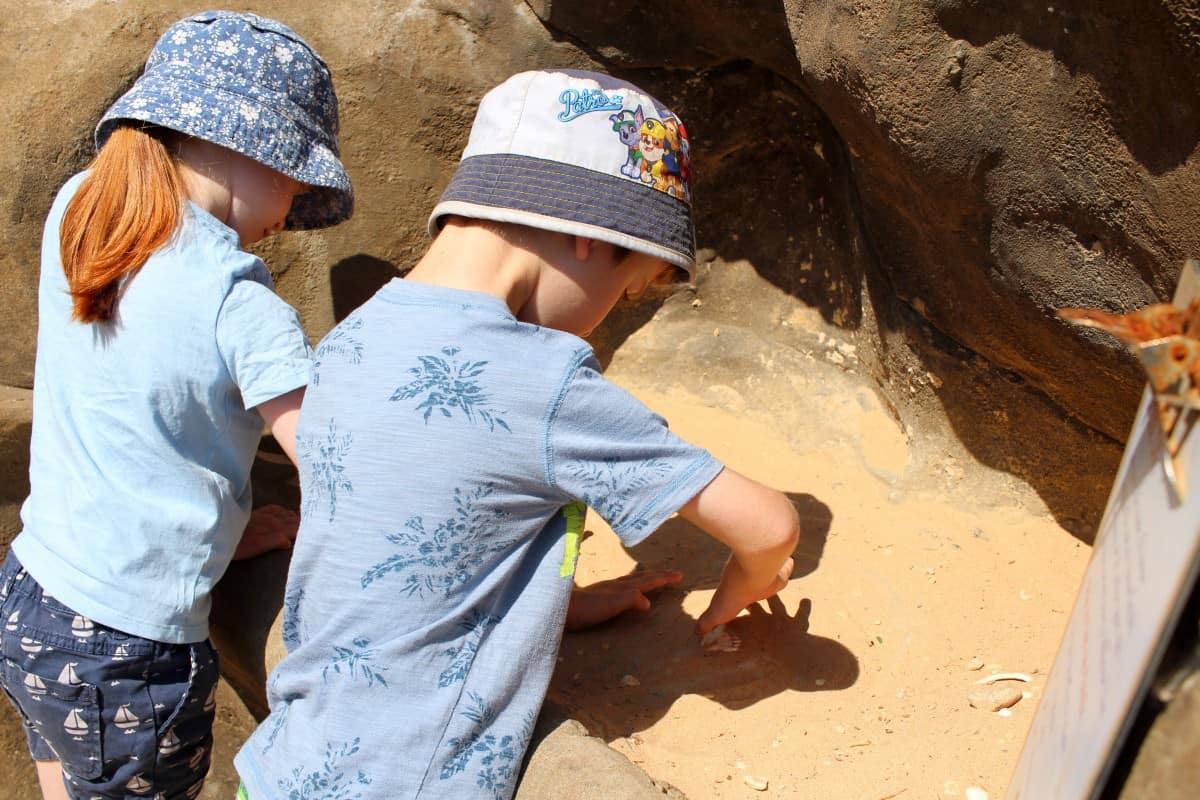 After that we walked back through the forest to the huge giraffe enclosure which felt just like the african plains with a lookout point in the middle – where we could walk up and see the whole area from above. This area had giraffes, zebras and other animals all grazing together and they looked like they had so much space to enjoy – it was a pleasure to see.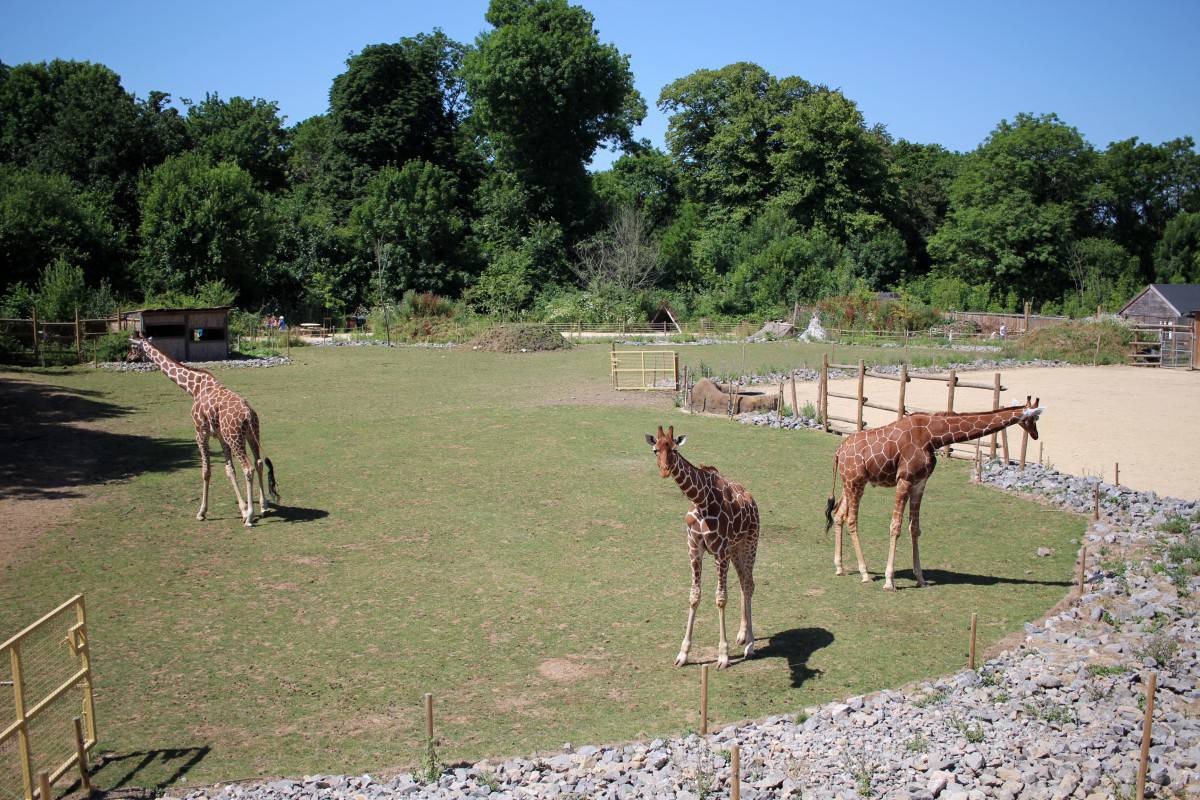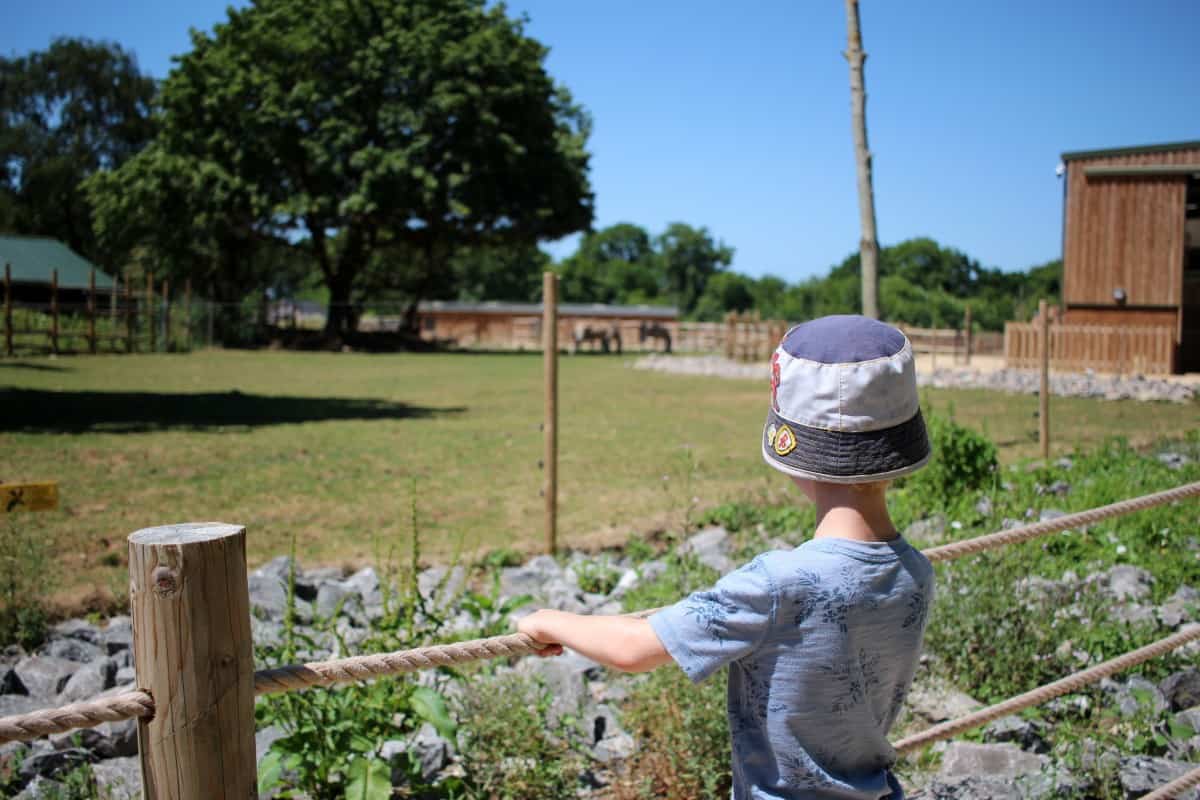 Amongst the animal areas there were so many areas set up to look like authentic aspects of african life – from schooling and housing to farming and even shopping. It really was like being transported abroad and so much of it felt so familiar from our own travels abroad that it was great to educate the children more about life in other countries – and how different life often is for other children in different parts of the world compared to what LP and Little Man are used to.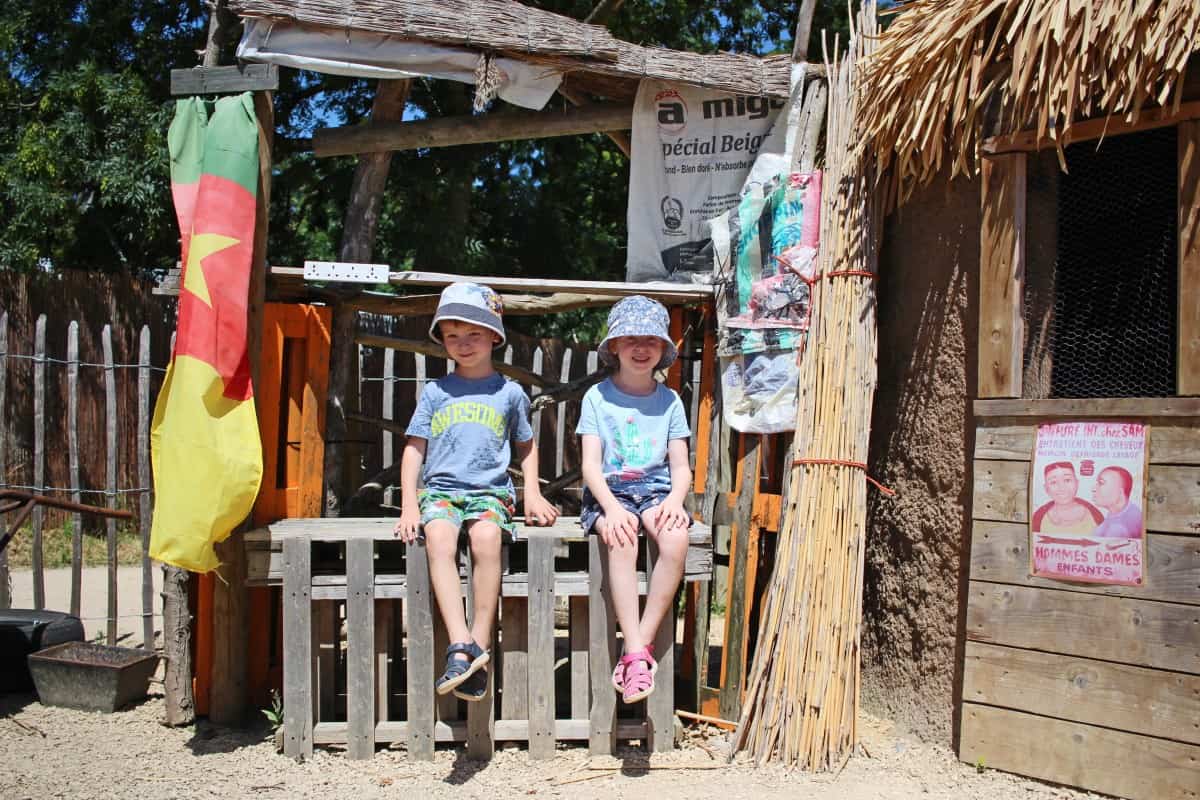 We ended up at the cheetah enclosure just as a talk was starting so we ended up listening to so much about the cheetahs, their lives in the wild and how the Wild Place Project are helping to conserve the species in it's natural habitat. There were so many talks happening around the park at different times and it's a great way of learning more and filling your day too. Plus, the animals seem to come out of hiding for the keepers too – the member of staff who did our talk was so friendly and knowledgable that it was a real highlight of the visit.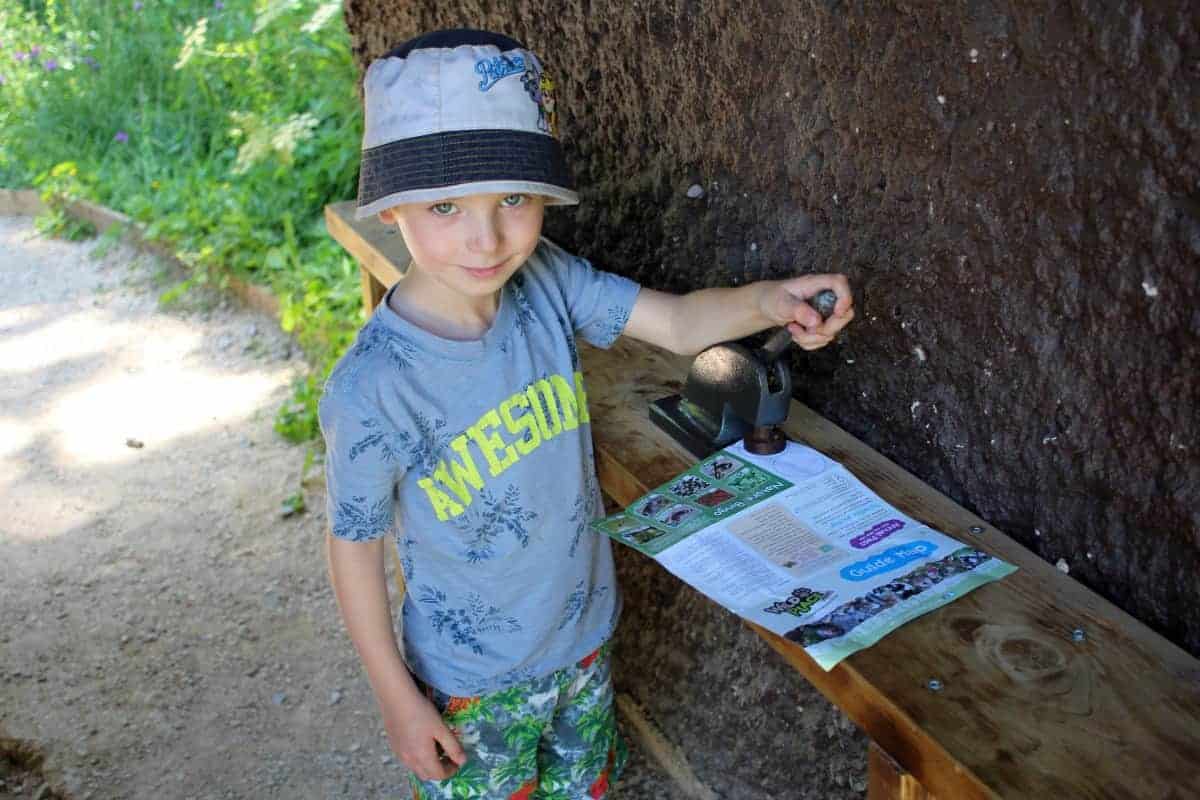 One of our favourite parts of the Wild Place Project was our visit to the lemurs where we went through gates into a lemur enclosure and got to walk amongst them, seeing them snuggling in the shade and then coming to visit us as we made our way back through the gates. They are some of our most loved animals and the children loved them.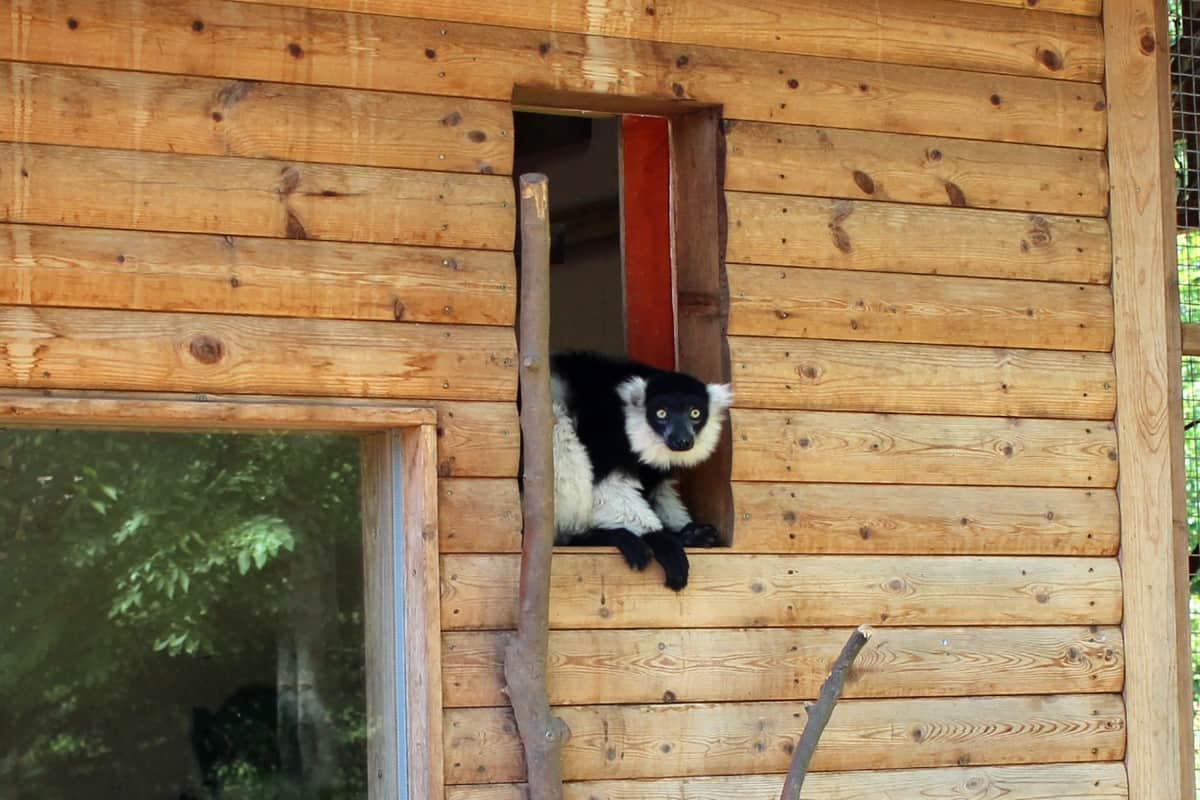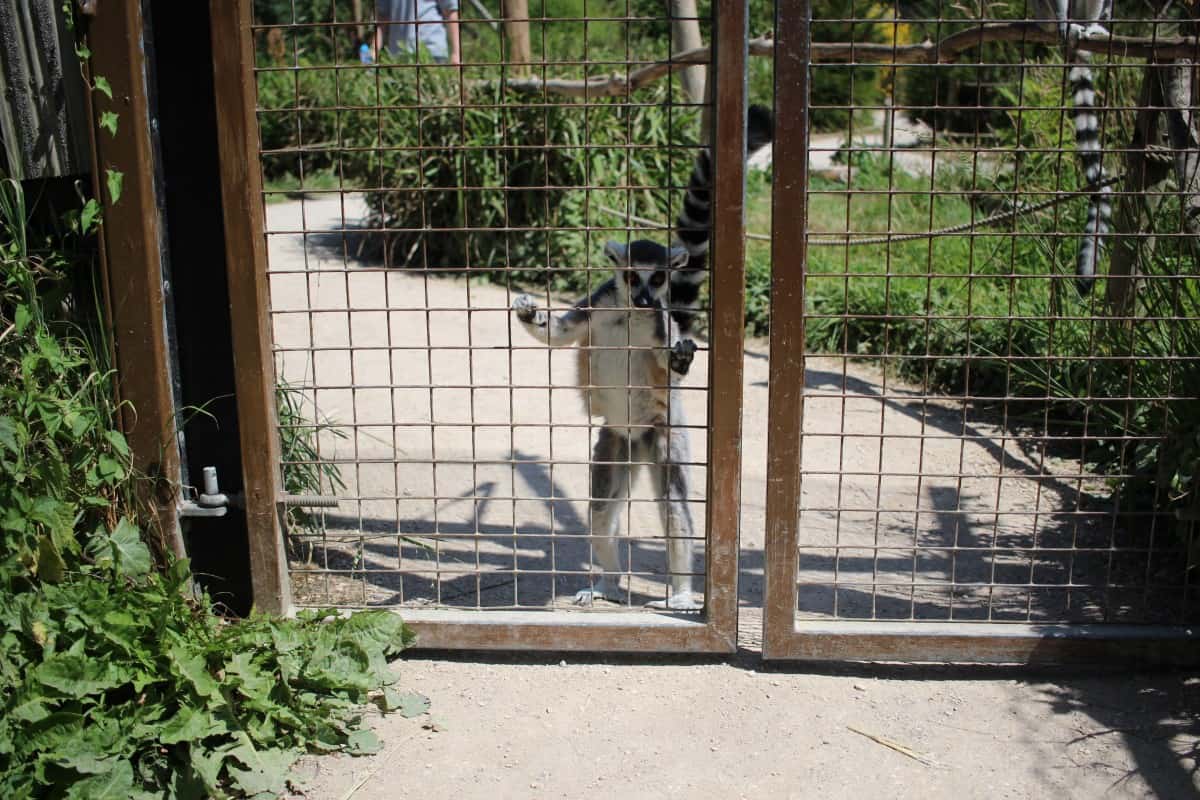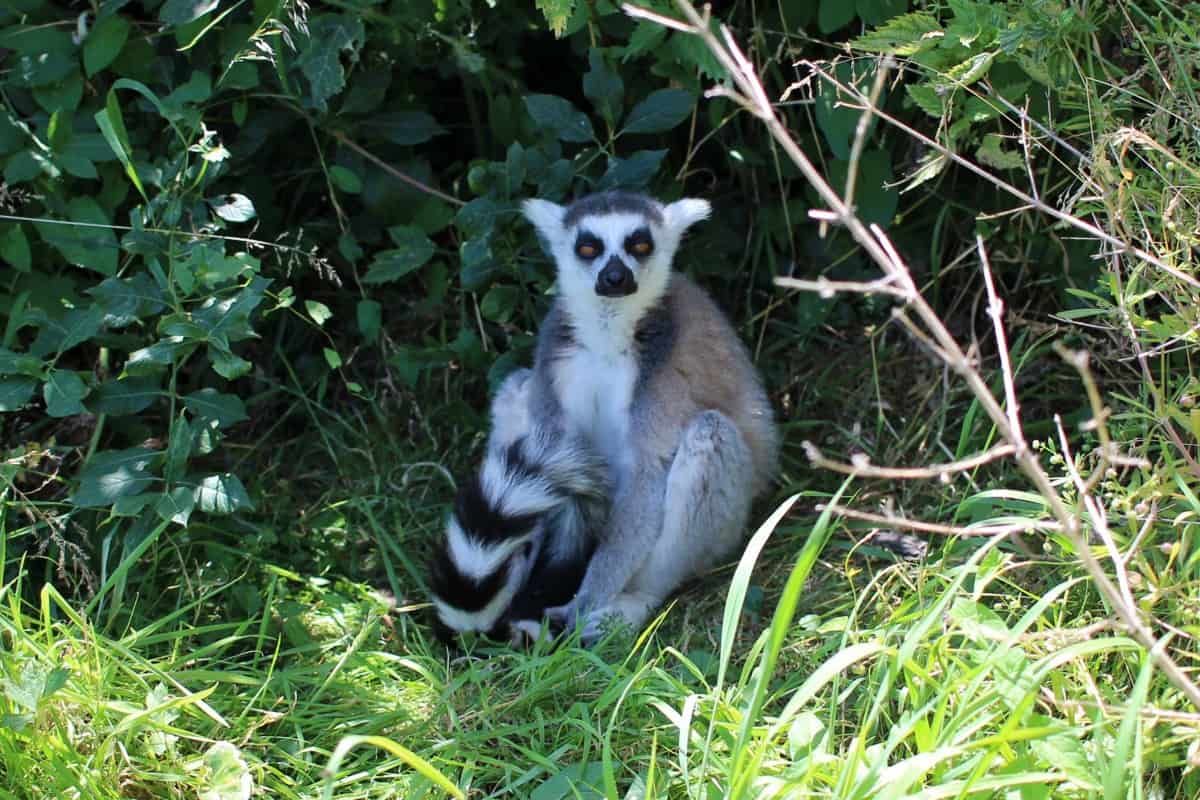 We then found ourselves in the Wild Place meadow where the children ran around happily whilst we made our way to the tower in the middle. This was such an unexpected addition to our day and it was a great space to picnic or just rest a while – although the whole of the Wild Place Project had so many places to sit and have a picnic or just take a few minutes out. There were benches and proper picnic benches all around the site.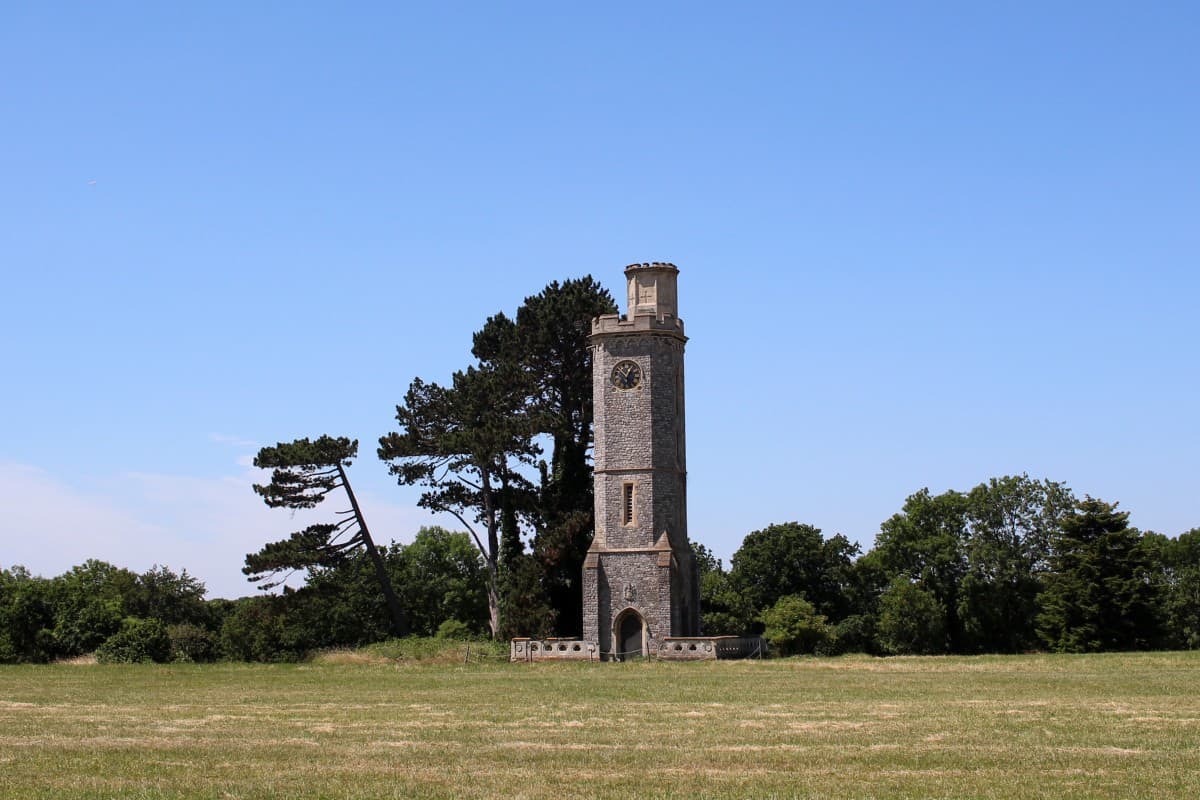 The Wild Place Project had so many areas of flowers, gardens and just beautiful natural space to walk around, explore and enjoy so that each area flowed nicely into the next and it was just such a pleasure to spend time in.
There were also so many play areas dotted around with natural wooden ones in the forest, tyres to climb over and more formal play areas with swings and sandpits. But, the children's favourite by far was the fort – a couple of really nice play structures in a covered barn, out of the sun. There was so much seating and this was somewhere the children could have stayed for hours.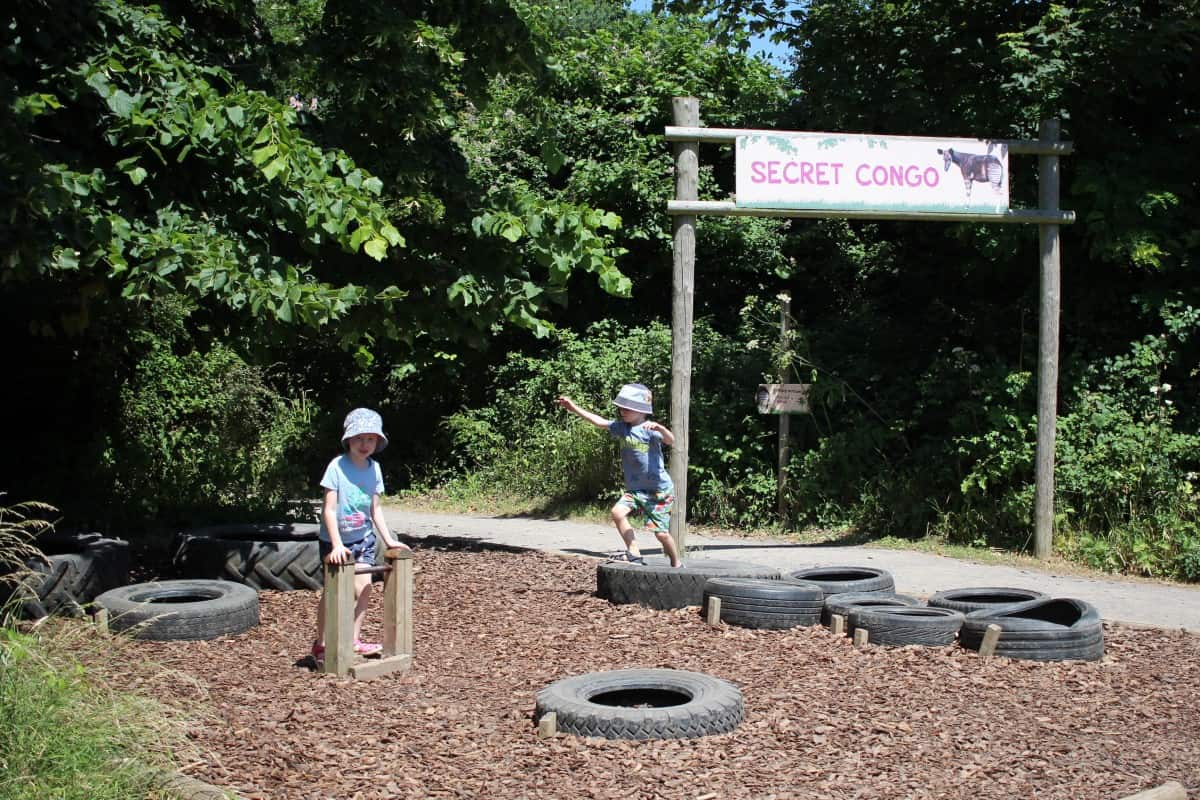 The Wild Place Project also had a really love cafe that had a great range of hot and cold food, cakes and drinks with both indoor and outdoor seating. The whole place has really been set up to be as nice a day out as possible and it really does cater for the whole family.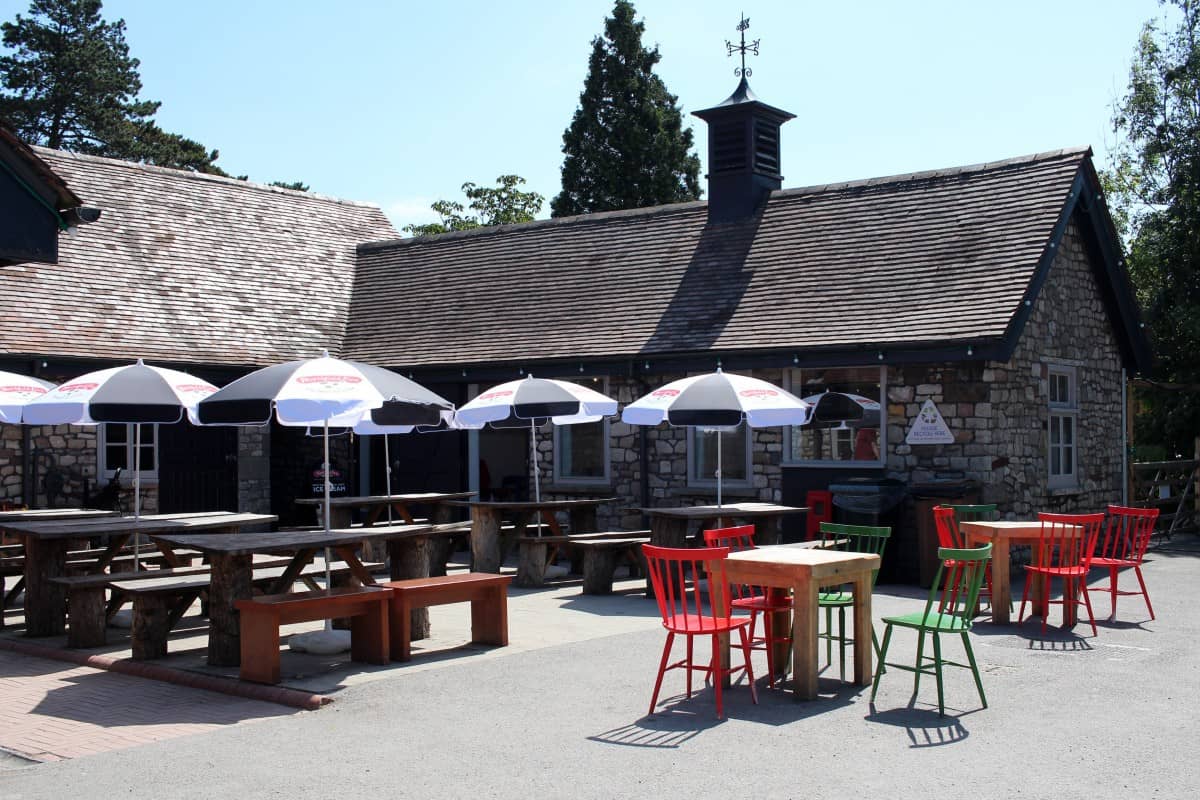 At the Wild Place Project there is also Leap of Faith where you can pay extra to do activities – climbing, the leap of faith or the giant swing. LP, Little Man and Dave went on the giant swing as our last stop of the day and they absolutely loved it – terrifying but fun.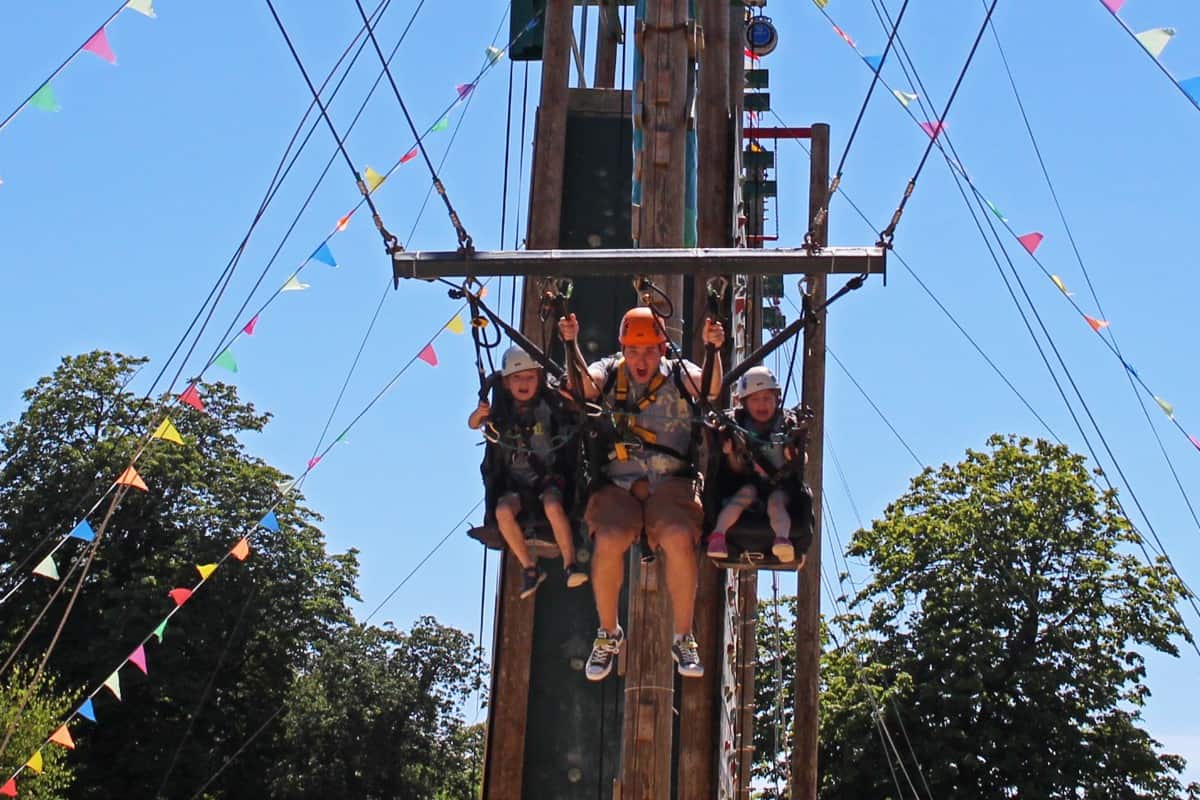 We had such a great day at the Wild Place Project and I know that it's somewhere we wouldn't hesitate to visit again in the future. I know there are parts we didn't get to see or things that we missed and I'm sure that each time we visit it will feel like a whole new experience. I can't wait to go back.
Here's a little video we made of our trip too: