To the National Health Service
I just wanted to take a moment to say thank you. The NHS gets a lot of flack – as do all services we have in this country – but, without you, I wouldn't be here. Neither would my husband and, because of that, neither would my children.
I was born three months prematurely nearly 34 years ago. It took a lot to get me to stay put for those first six months of pregnancy – I was far too keen to be a part of this world – but without NHS care through my mother's pregnancy I am sure that I wouldn't be here now. It's amazing to think really, that all those years ago, a baby due in January could survive when born in October. But I did – and it's thanks to you.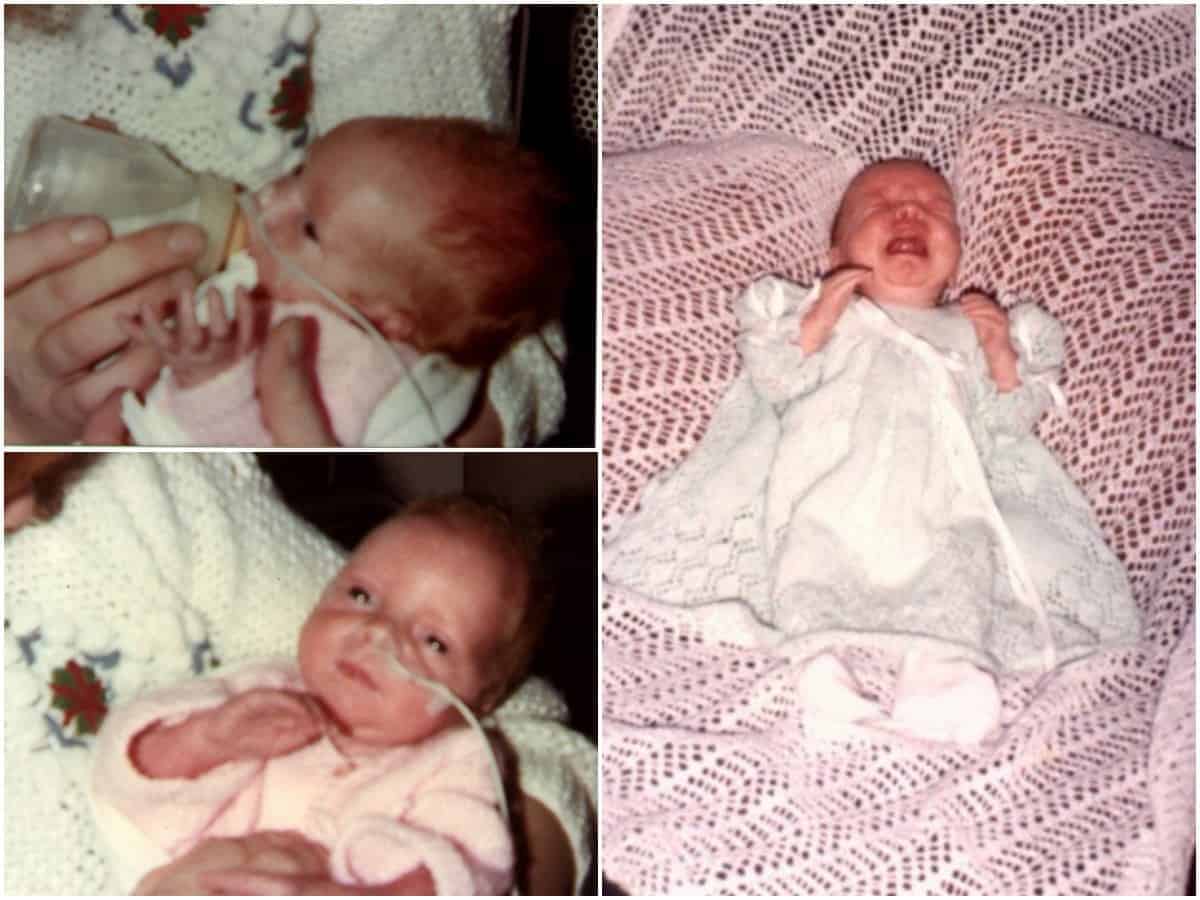 But, I didn't just survive back then. I fought and grew and became a child and then an adult with no sign of that early arrival into the world. I have no medical issues and no developmental delays because of it. I was never even that small as a child. I was fine all the way through.
I did, however, have other unrelated issues through my life. I had to have an operation on my eye as a child – as did my brother – to correct hereditary squints. After that I had a patch on my good eye to strengthen my bad one and we both had good old NHS glasses that we still laugh at in school pictures.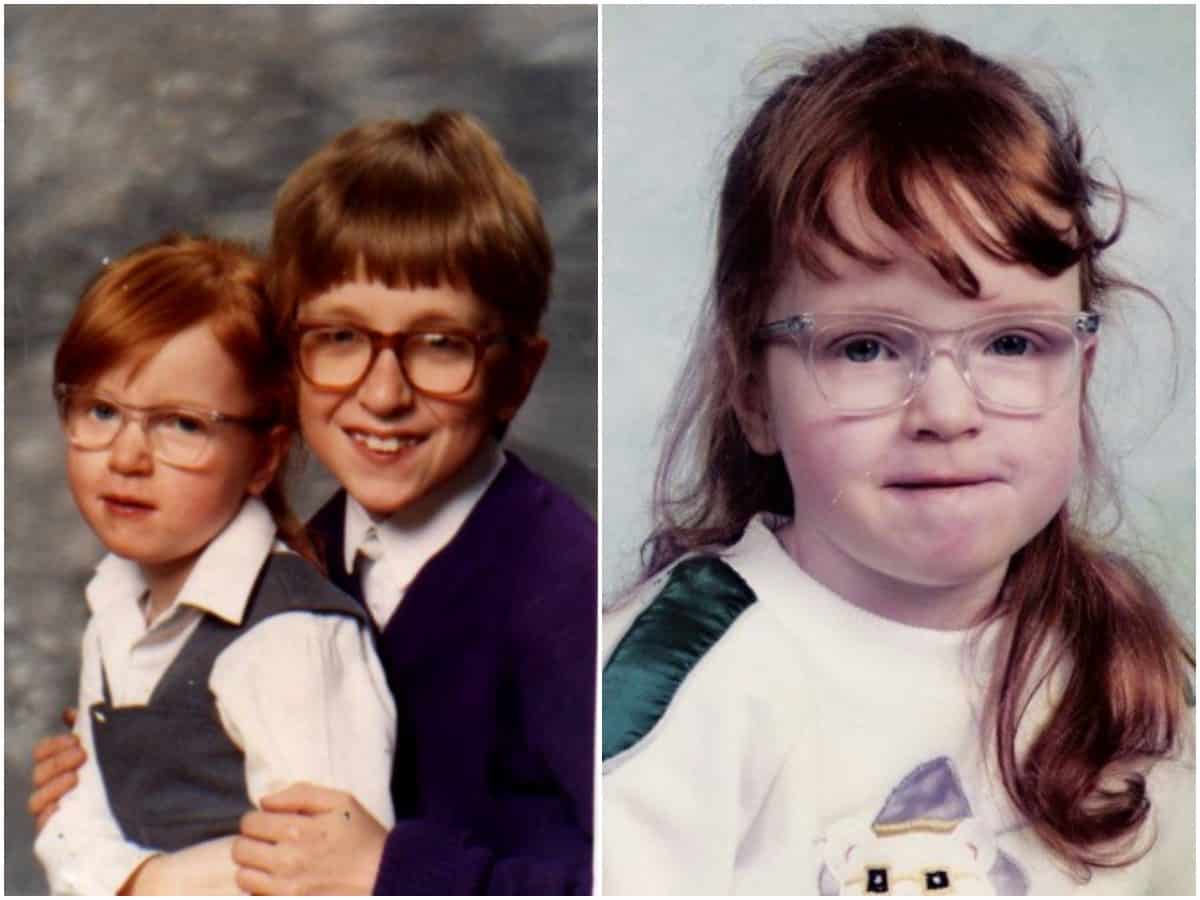 But without the NHS I would still have that squint and I am sure I wouldn't have lived a life as full because of it. I had those free glasses as a child that I know my parents wouldn't have been able to afford without the NHS and even now I really appreciate my children being able to have free eye tests when they need them – especially as, at the moment, they could still inherit the squint that I had as a child.
I also had speech therapy when I was little – as our son also had last year – and I still remember those sessions now, learning to pronounce my S and L noises correctly. I can't imagine going through secondary school and later life with the speech issues I'd had in my younger years and I am so thankful that I had the help I needed when I was young to help me express myself properly. The same help that Little Man had – and he has done amazingly since his speech therapy. He can talk to everyone now, he can always get his message across, everyone understands him and his confidence has grown massively. And, NHS, that is thanks to you.
I remember countless times of going to the doctor as a child – with tonsillitis that flared up regularly and all those other childhood issues that take you to the GP. I remember so well the friendly reception staff, that health clinic smell and the box of toys that were always the same as the last time I visited. But what I didn't appreciate when I was a child is the fact that the doctor's surgery was always there. Any time we needed them – there it was.
When I got to my late teens, and moved out of home, the NHS was there to help me with contraception and at the same sort of age, unbeknown to me, thirty miles away,the NHS would be saving my future husband's life – when he split his arm open on a plate glass window, severing his tendons, veins and main artery. They not only saved his life but saved his arm too – and he has a pretty impressive scar to show for it.
Dave is covered in scars from his life – with fingers shut in doors and broken bones. Our children are just the same – with four broken bones between them so far. I have lost count of the amount of times we have sat in A&E, waiting patiently for a doctor to get to us and seeing the real emergencies being rushed past.
The NHS saw us through two home births. They delivered our babies safely and when Little Man was born at home, and his breathing wasn't quite right, they rushed us to hospital in an ambulance, they put him in the Special Care Unit and they looked after both of us until he could come home.
Now, on a normal day, I often find myself appreciating that National Insurance I pay. It's not a tax I mind paying as it gives me peace of mind. I can be happy in the knowledge that whatever happens in life the NHS will be there. And for us, they always have been. Life would be so different if the NHS hadn't been in it – and I know, growing up, we would never have been able to afford private healthcare.
I know if I have a problem I can go to my GP. Yes, I may have to ring repeatedly for an appointment and if it isn't urgent I may have to wait a few days. There are also walk in clinics I can go to for other issues and, in an emergency I can call an ambulance or I can go to A&E. Being able to take my sick or broken child to the hospital, knowing that we can get help gives me such a sense of security in life and for that I am so thankful.
So, NHS, on your 70th Birthday, thank you. Thank you for all that you have done for my family, my friends and for me – and thank you for always being there. I am not sure what we would do without you.
Enjoy your birthday and please, keep being there.
With love
Donna Wishart, a woman who wouldn't be here without the NHS.