Disclosure: We were invited for this meal for the purpose of this post however all opinions are my own.
Last weekend we were invited to Beefeater's Mill House restaurant, near Redhill in Surrey, which has been newly refurbished. We hadn't been to a Beefeater in a while and our trip gave us time to explore part of Kent that we hadn't ventured to before, finishing with an early dinner before heading home.
The Mill House restaurant was easy to find with plenty of parking. It was a really lovely country style building and had such a welcoming and homely feel to it. I asked for a seat near the window and we were shown to a table in the conservatory style part of the building – it was nice and bright and perfect for a family meal.
The children were given activity sheets and crayons whilst we took time to browse the menu. The children's menu was fantastic with so many classic options and the ability to switch side dishes if you wanted. This is something that Beefeater allow with the adults menu too and means that you can really have a meal that suits you and your tastes.
The children chose to have nachos and garlic bread to start – both were served with cucumber sticks and the nachos came with a creamy cheese dip. They were good portion sizes and the children really enjoyed them.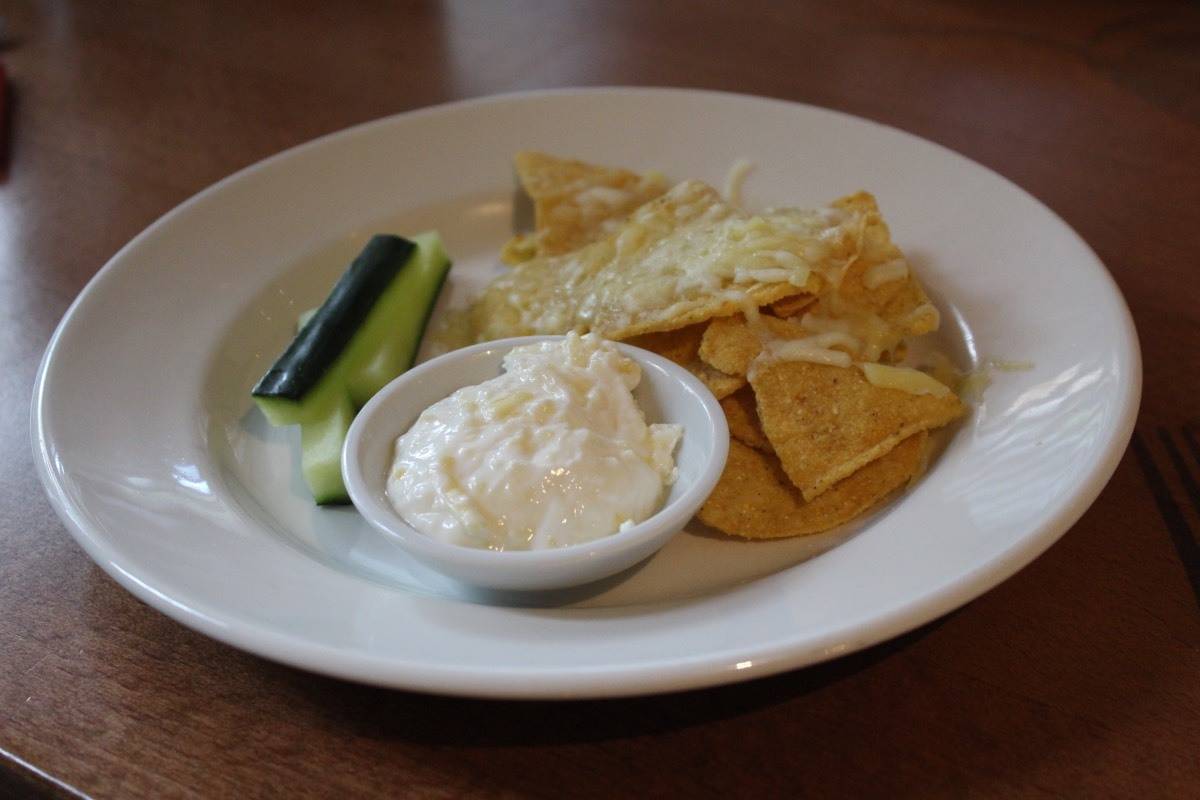 Dave and I had chosen the Beefeater Sharing Platter that we ended up sharing with the children too. It had chicken wings, breaded mushrooms, pork and beef kofta kebabs, potato dippers and flatbread pieces – the perfect selection to start our meal and something the whole family enjoyed, especially as it was served with ranch, piri piri and barbecue dips.
For the children's mains LP chose sausages and mash which originally came with peas but she wanted baked beans. I was worried that the beans and gravy would mix but the waitress assured me that the beans would come in a separate pot – making LP really happy! The three sausages were the perfect amount for her and they were great quality – not typical cheap children's sausages we have had at other restaurants in the past.
Little Man went for the burger and chips which were served with his favourite thing – corn on the cob. His portion size was huge and his only complaint was that the burger didn't have sauce on it – but the waitress brought us some ketchup straight away to put on it. The children ate happily whilst Dave and I enjoyed our food – it's always nice to fins somewhere not too loud and busy where we can really enjoy a family meal together.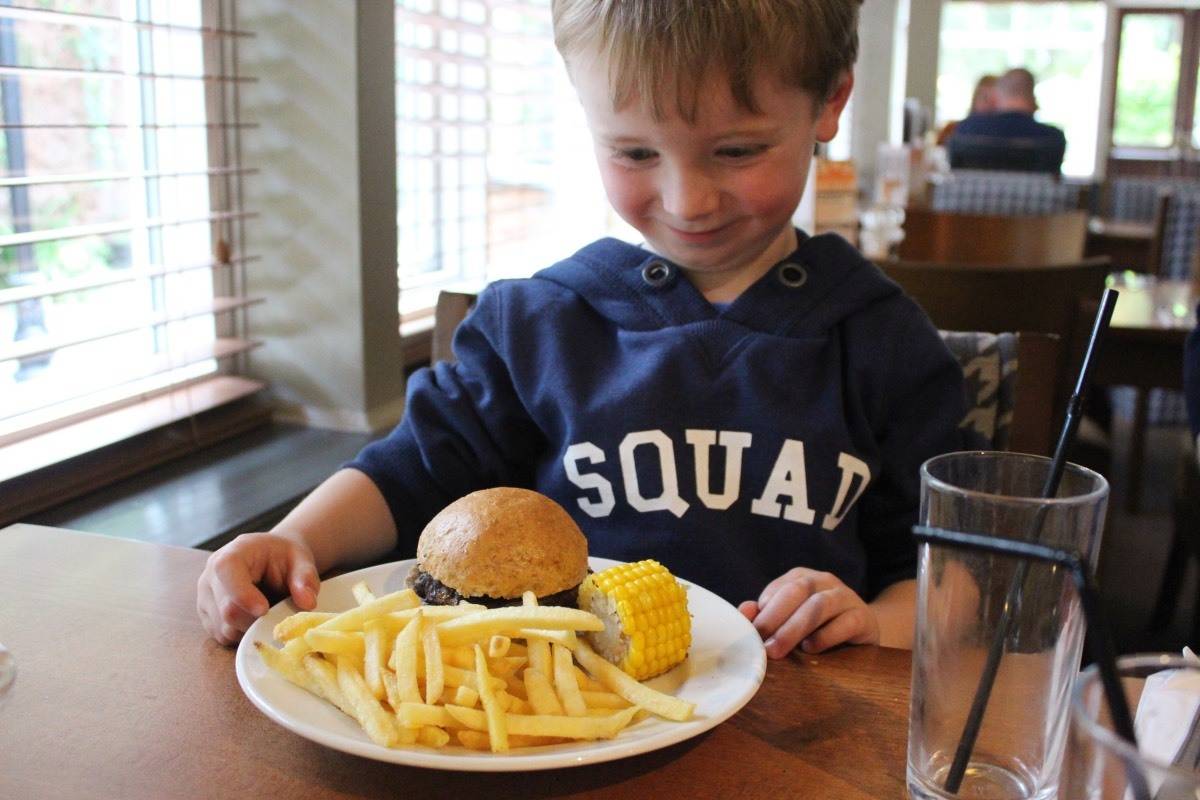 For our mains I went for the Beefeater Mixed Grill and I think I had eyes bigger than my belly! It was immense with a 4oz steak, chicken breast, gammon steak and two pork sausages. As well as a tomato and mushroom, onion rings, a fried egg and chips! It was a really generous size dish and everything was cooked perfectly – the meat had been seared to perfection!
Dave had chosen one of the new modern British classics – Beef Rib Wellington. This was a typical beef wellington but with short beef rib served in puff pastry. It was served on a bed of mixed greens, potatoes and a lovely rich sauce. This was such a lovely, hearty main and one that Dave really enjoyed – although he would have preferred roast potatoes.
By this point we were all pretty full up but the children couldn't leave without ice cream – they had two scoops and a choice of sauces which was their ideal dessert and the perfect size after their starter and main.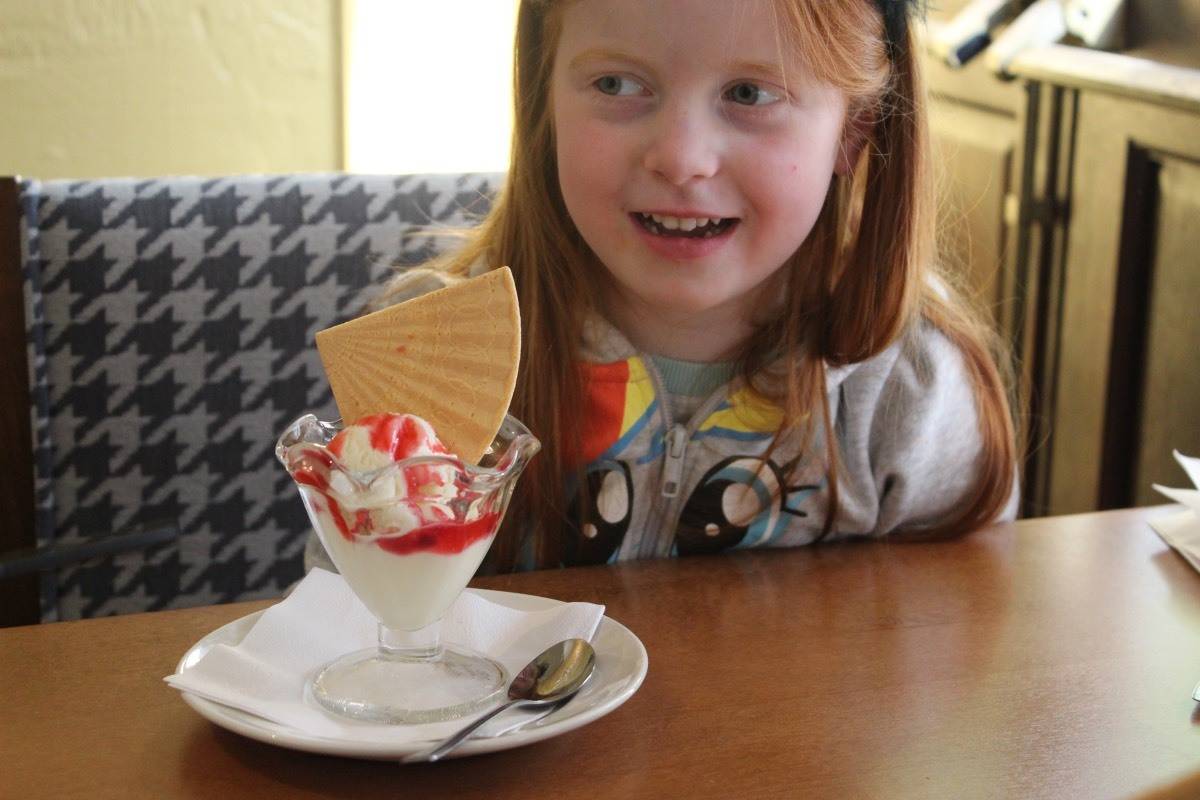 I ordered the Gin and Tonic Trifle – my dream dessert – but was disappointed to then be told it was out of stock. I ordered the Mississippi Mud Pie instead but it was really dense and heavy. Dave and I had a bite each but couldn't managed any more than that – I'm still dreaming of the trifle now and will be ordering it next time!
Dave chose the Berry Brioche and Butter Pudding which was full of flavour and served warm with ice cream. He really enjoyed it and it was a nice light finish to a three course meal.
We had such a nice meal at the Mill House restaurant and it's reminded us all the things we love about Beefeater. They have bottomless soft drinks and offered us refills regularly, they have so much variety on the menu and the atmosphere is like a home from home – with comfy chairs and music playing softly in the background. The staff were lovely and we would definitely visit Mill House again in the future.