When we had our half term break in Cornwall, we spent a weekend in Devon and explored the local area. One of our first stops was Berry Pomeroy Castle, an English Heritage site near where we were staying.
What is the Berry Pomeroy Castle?
Berry Pomeroy Castle is a fantastic ruin with a colourful history. It encompasses the 15th-century defences of the Pomeroy family castle with the ruined shell of a great Elizabethan mansion inside. It was intended to be the most spectacular house in Devon but was never completed, and was abandoned by 1700, when it became the focus of ghost stories locally.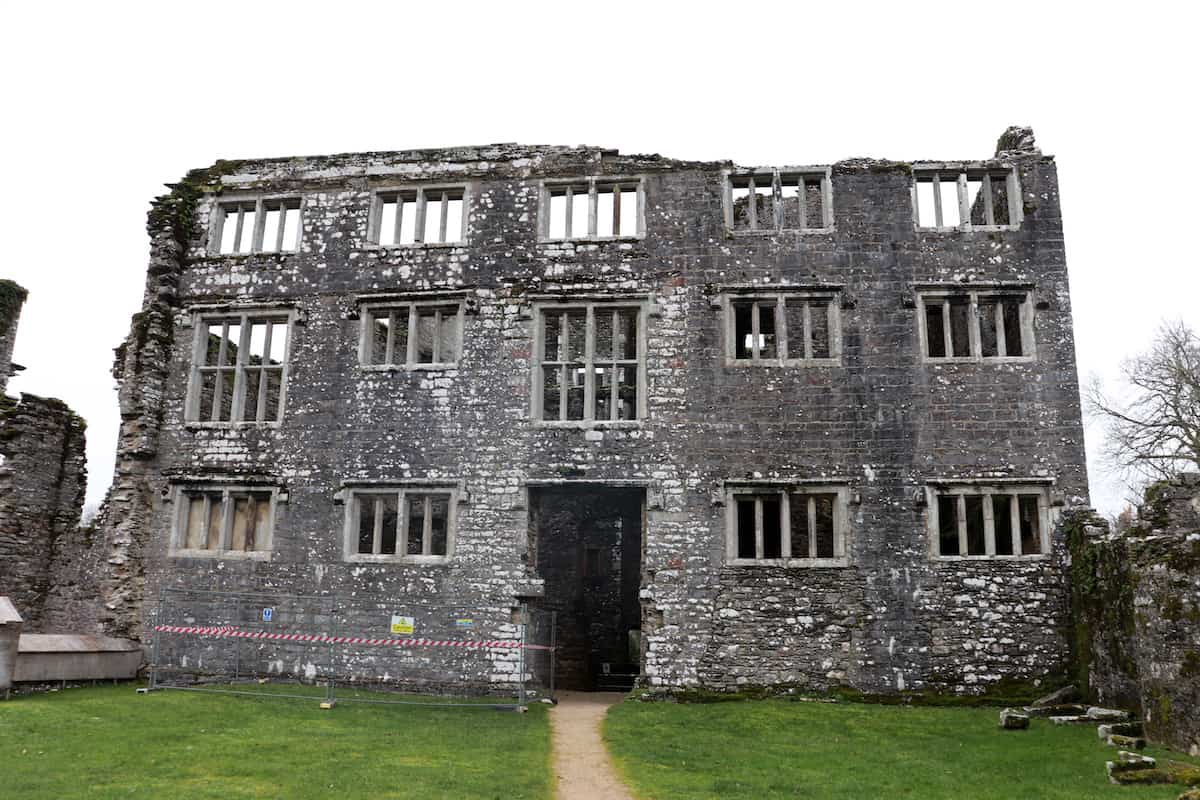 Visiting the Berry Pomeroy Castle
We arrived at Berry Pomeroy Castle and found the drive in a little nerve wracking – there's a very narrow single track route to the car pack with a drop on one side but the children just saw it as part of the adventure!
The staff were lovely and gave us free audio tour units to use at we walked around the site. This kept the children engaged throughout and was super easy to use.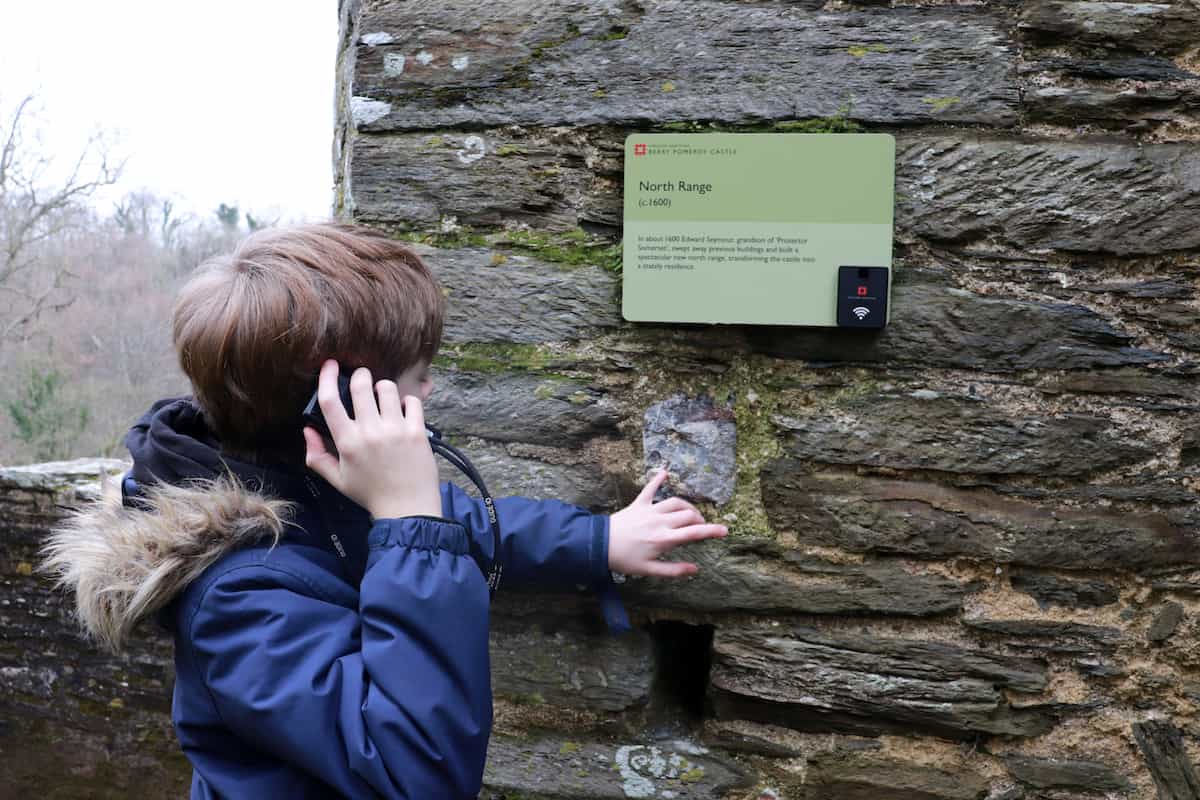 We loved exploring Berry Pomeroy. At first glance it looks like a fully formed castle but as soon as you walk through the main gate you can see the ruins beyond.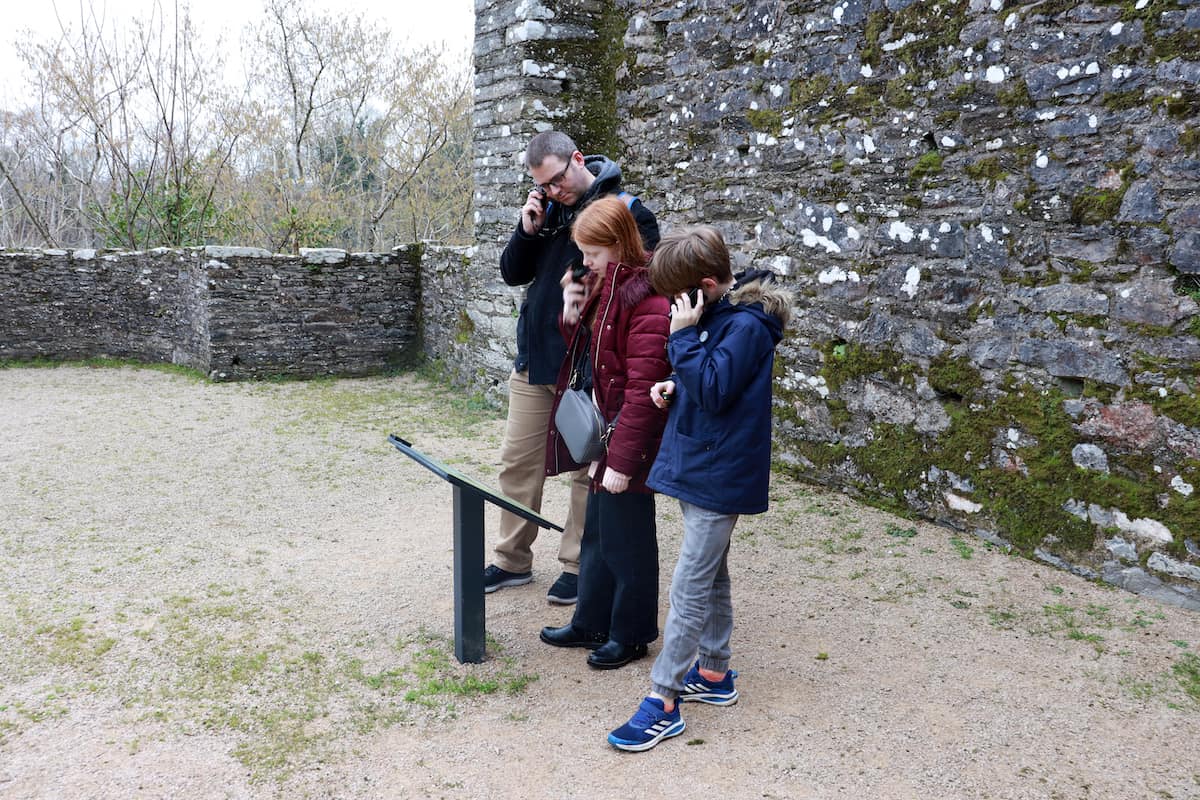 There are stairs to climb up and down, basements to explore, battlements to walk along and fantastic scenery around the castle too if you fancy extending your visit with a woodland walk.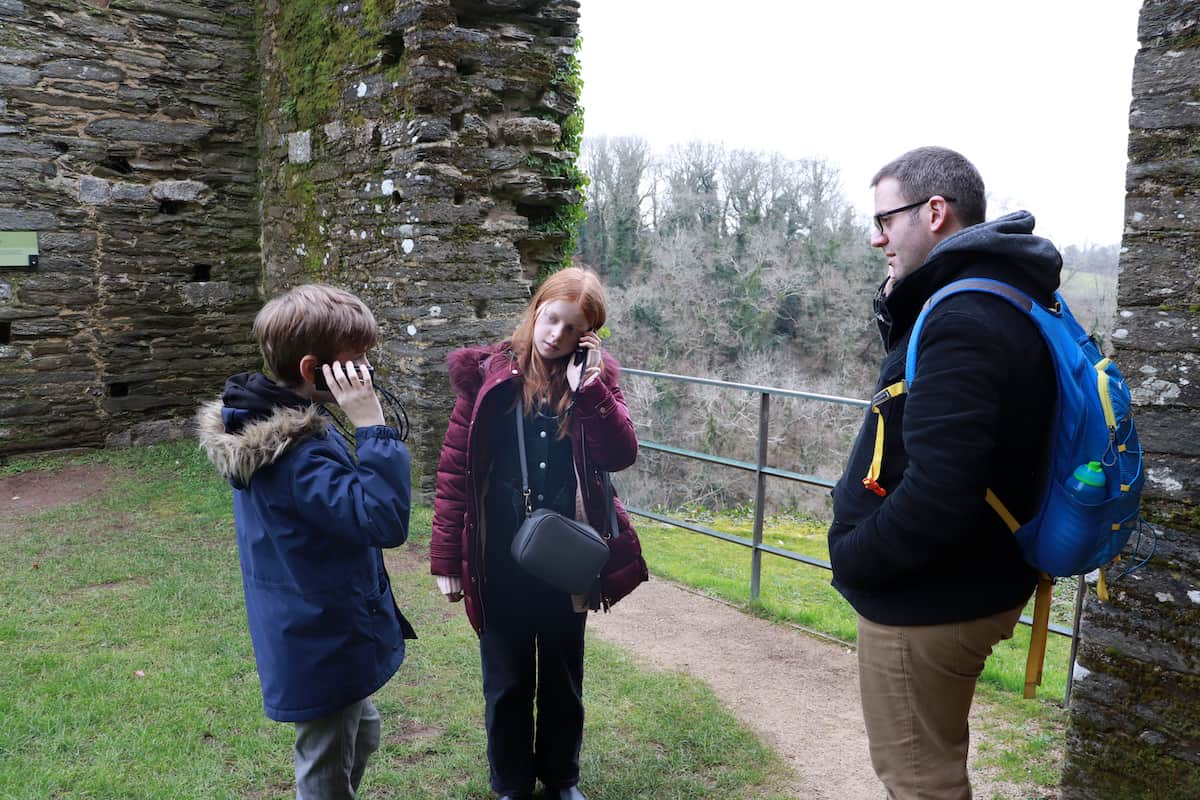 We spent about an hour at Berry Pomeroy and loved immersing ourselves in the castle history and exploring somewhere new. It's a fantastic place to visit if you're in the area – and you could pop along to Totnes Castle afterwards like we did for a little extra history!
Find out more about Berry Pomeroy Castle over on the English Heritage website and for reference, the castle address is: Berry Pomeroy, Totnes, Devon TQ9 6LJ