Disclosure: We were invited on this break for the purpose of this review however all opinions are my own.
Last week Lucy and I went to Wyboston Lakes hotel spa in Bedfordshire for a much needed spa break. Although Wyboston Lakes is close to where Lucy lives neither of us knew much about it, or what to expect but we were really looking forward to the break.
What are the first impressions like at Wyboston Lakes?
I have to be honest and say that when we arrived we weren't exactly blown over by the external Wyboston Lakes waterfront hotel buildings. It's situated on a really large site, around a beautiful lake, and has a hotel building, extra buildings with more accomodation, a leisure club and a conference centre as well as ample free parking. All of the buildings look quite dated due to when they were built but, you really shouldn't let that put you off.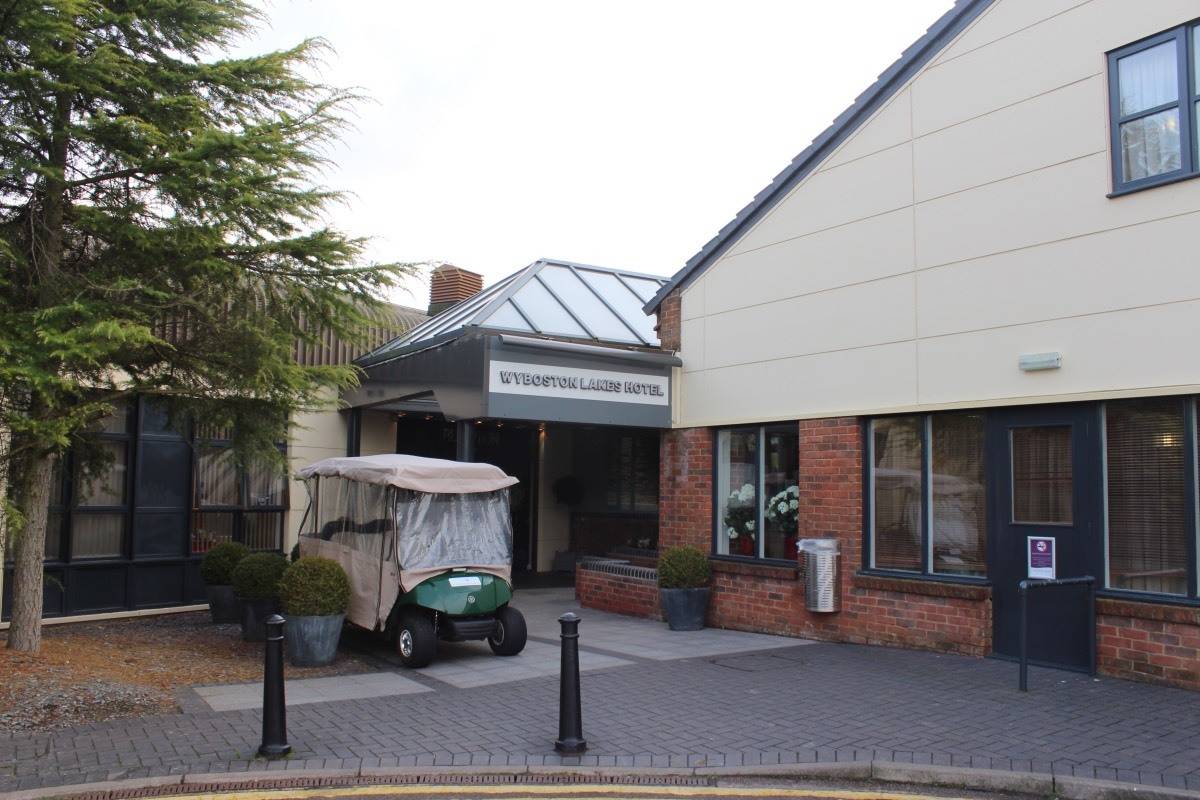 As soon as we walked into reception to check in we were impressed with the beautiful decor and welcoming feel and this only increased when we made our way to our room. All of the rooms at Wyboston Lakes have been recently renovated and it shows – even the corridors are beautiful and have that lovely new carpet smell!
What are the rooms like at Wyboston Lakes?
Our room was immaculate. With twin beds, lots of comfy cushions and pillows and the biggest TV I have ever seen in a hotel room. There were also plug sockets next to the bed which gives them a huge thumbs up as in most hotels rooms we end up scrabbling around for somewhere to charge our phones.
The room offered free wifi, a well stocked tea and coffee tray with added extras like crisps and bottled water as well as a tablet that you could use to order room service or find out more about the hotel. Wyboston Lakes have thought of everything.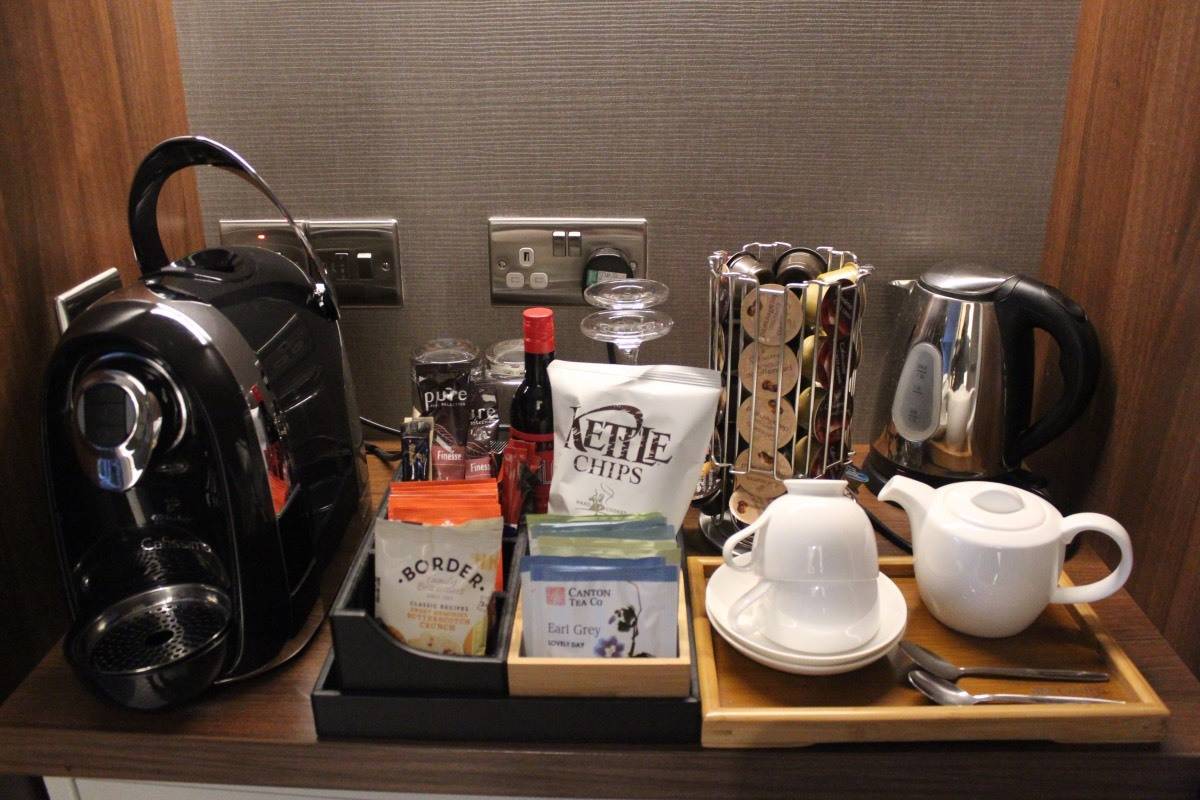 The bathroom was also beautiful – with a huge shower instead of a bath, lots of fluffy towels and complimentary toiletries too. Everything looked so new and my only slight criticism was that the door banged when you closed it – there was no way to turn the handle to close it quietly but that really is a tiny thing in the scheme of things!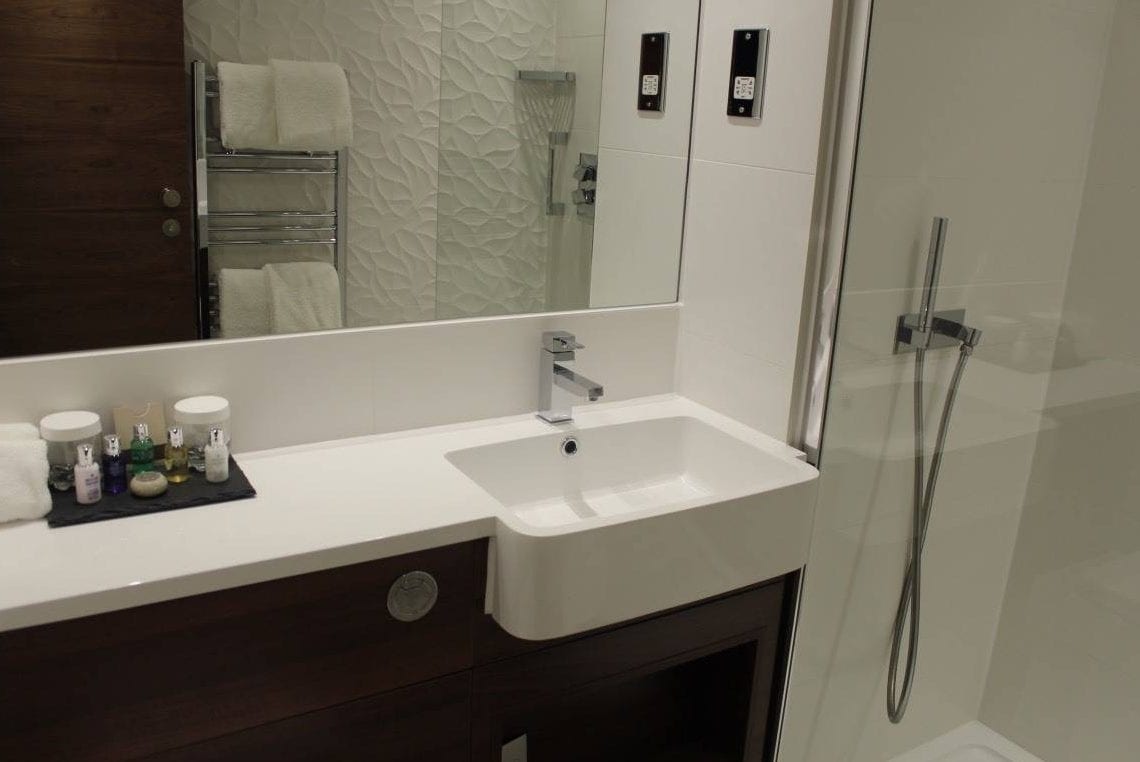 What are the dining options like at Wyboston Lakes?
We had dinner in the Waterfront Restaurant which would overlook the lake during the day but was obviously dark outside when we were eating. The decor was lovely and the whole restaurant had a really formal but also quite relaxed feel to it. There's also a bar with a much more casual feel to it if you want a more low key meal or just a drink.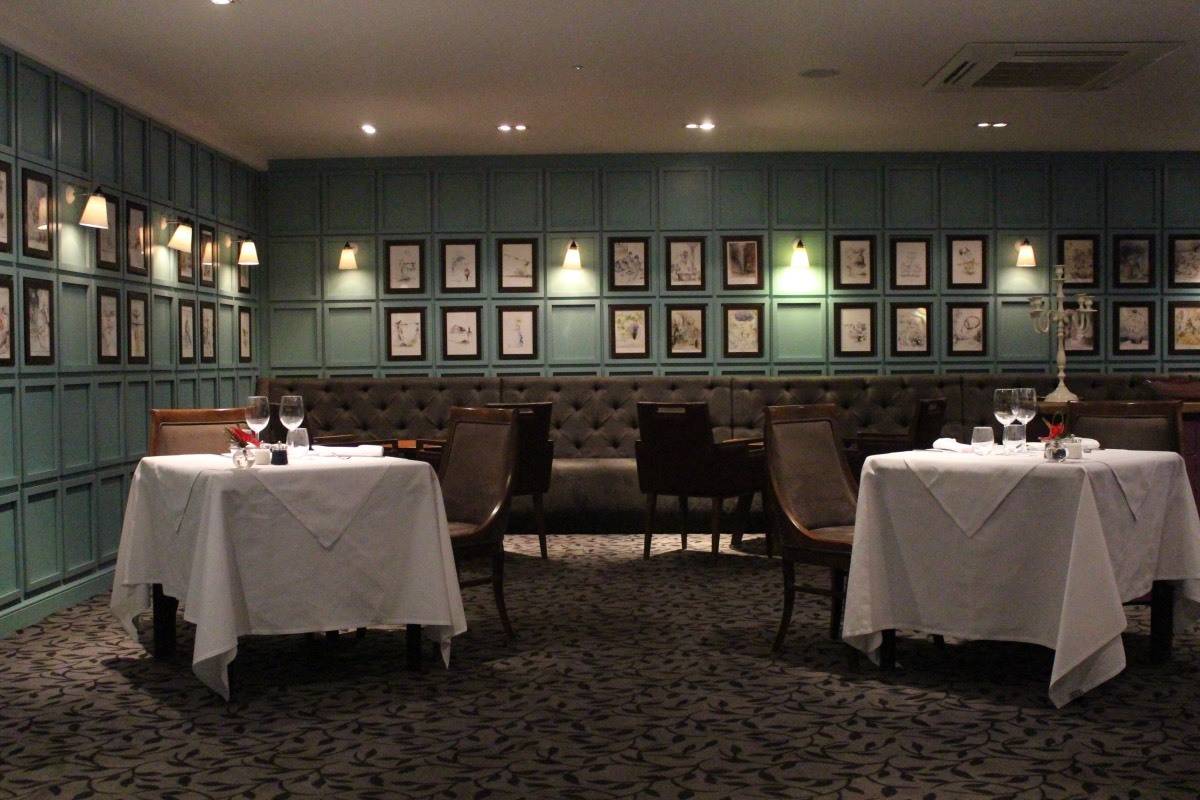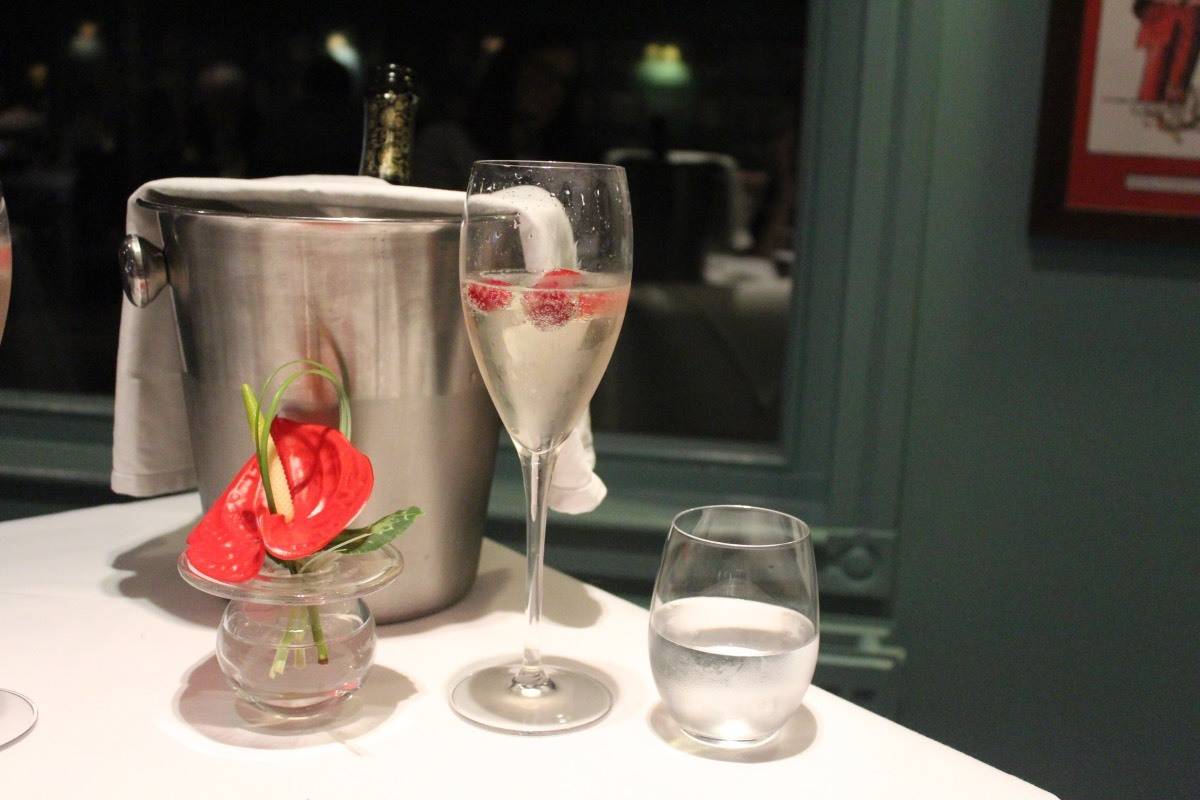 Our waiter, Joe, was lovely. He took time to make recommendations and didn't mind us making conversation with him. We couldn't have asked for nicer staff during our meal. For our starters Lucy had the goat cheese fritters which were teamed with beetroot and tomato flavours, making a really lovely starter and quite light too.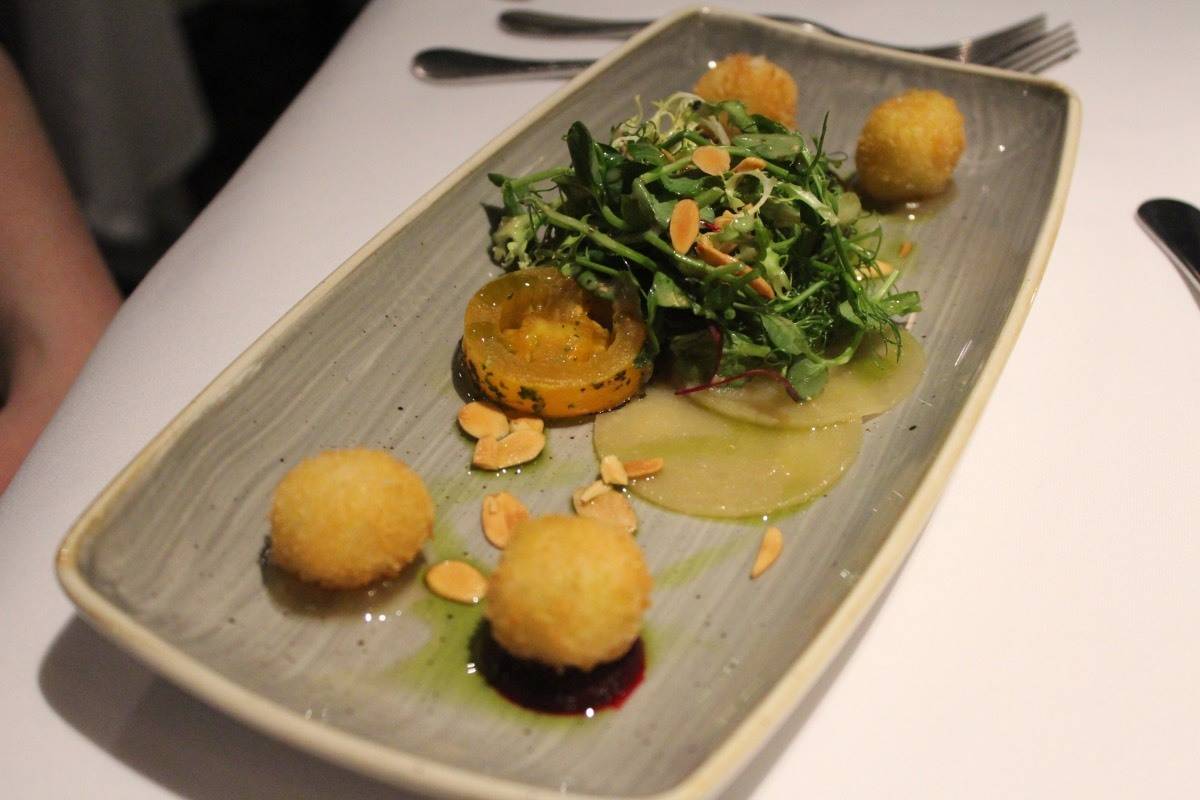 I, on the other hand, chose the chicken liver parfait which was a really good size starter with three slices of shallot tarragon toast and a whole jar of parfait. It was my ideal starter and all the flavours worked so well together.
For our mains, Lucy went for the trio of welsh lamb which may be one of the most well thought out meals I have ever seen. The three different lamb aspects were so well cooked and one was even wrapped in a cabbage leaf – such great attention to detail.
I went for the slow cooked pork belly which was the perfect main. It was served with creamy mash, cabbage and apple sauce and was just the right size – especially following on from my ample starter!
For desserts we chose the Tiramisu and the Dark Chocolate Dream. Both desserts were beautifully presented and a lovely way to end our meal. They were both a really good size, tasted wonderful and weren't too heavy after our previous two courses.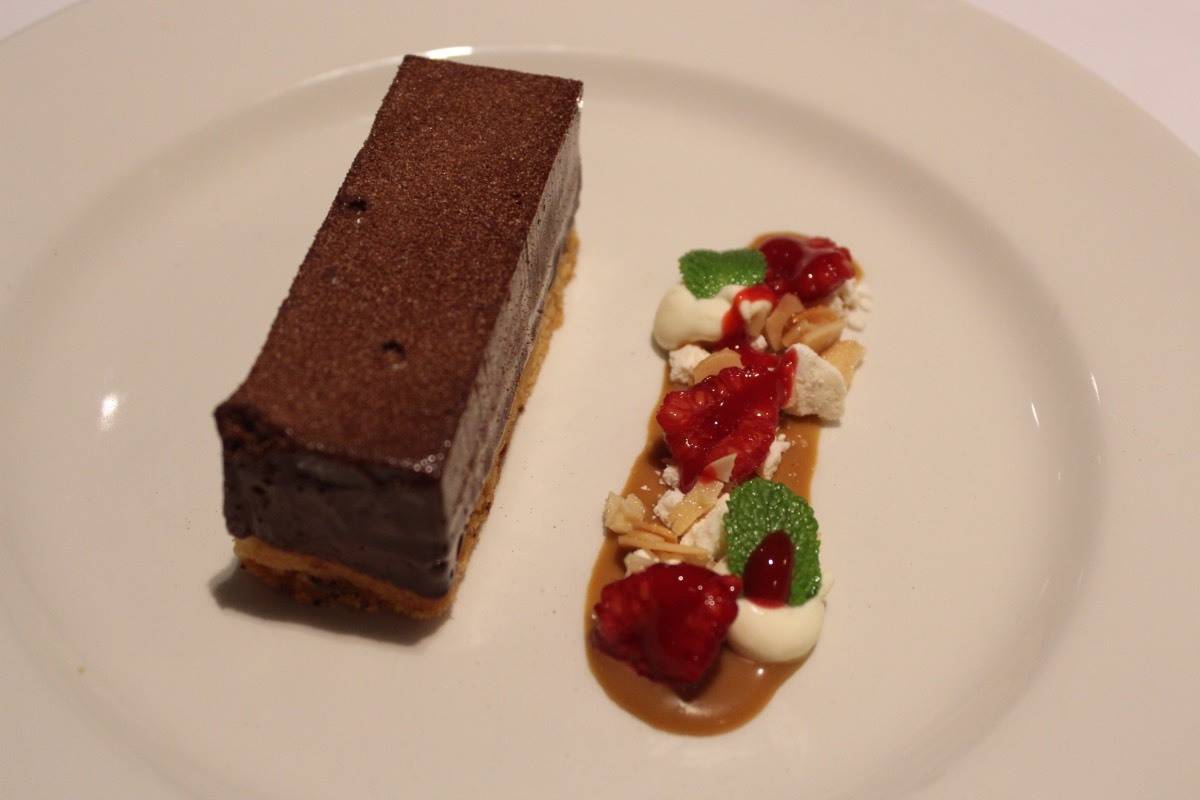 After dinner we spent some time relaxing in the communal areas of the hotel. There are so many beautiful lounges and seating areas that it was just such a lovely place to relax and unwind.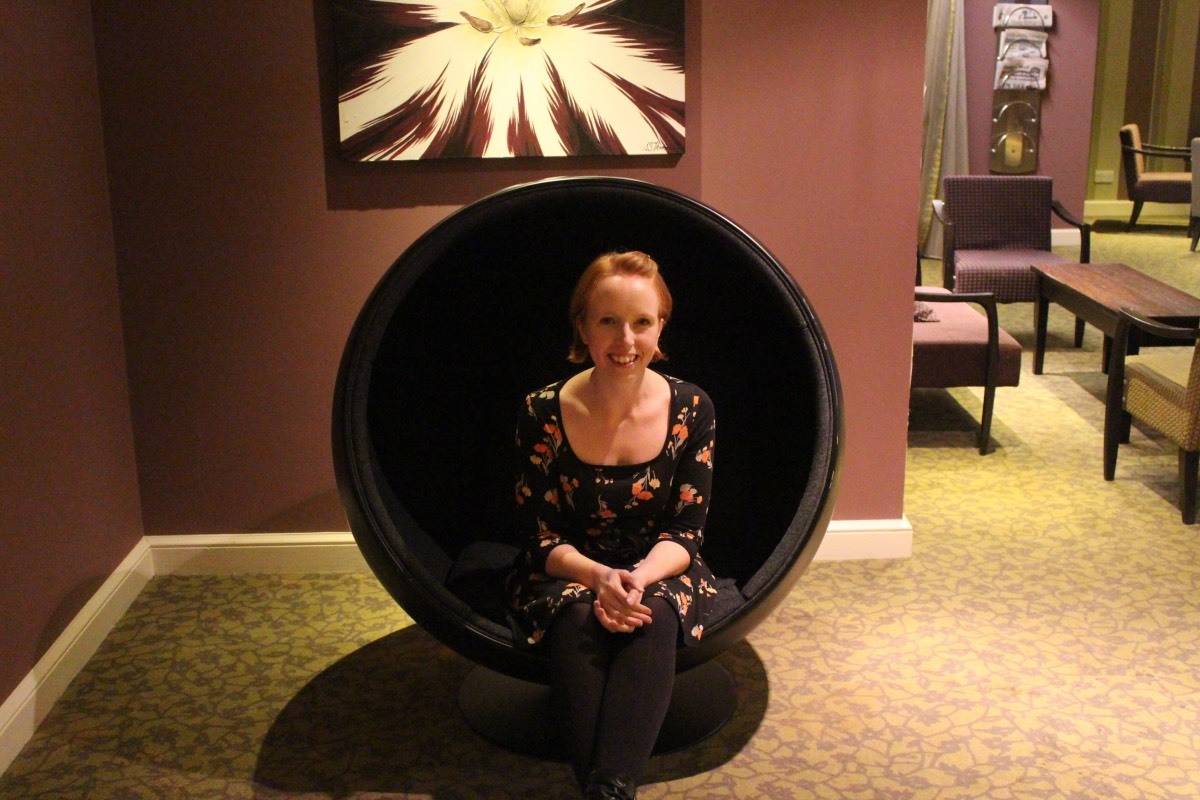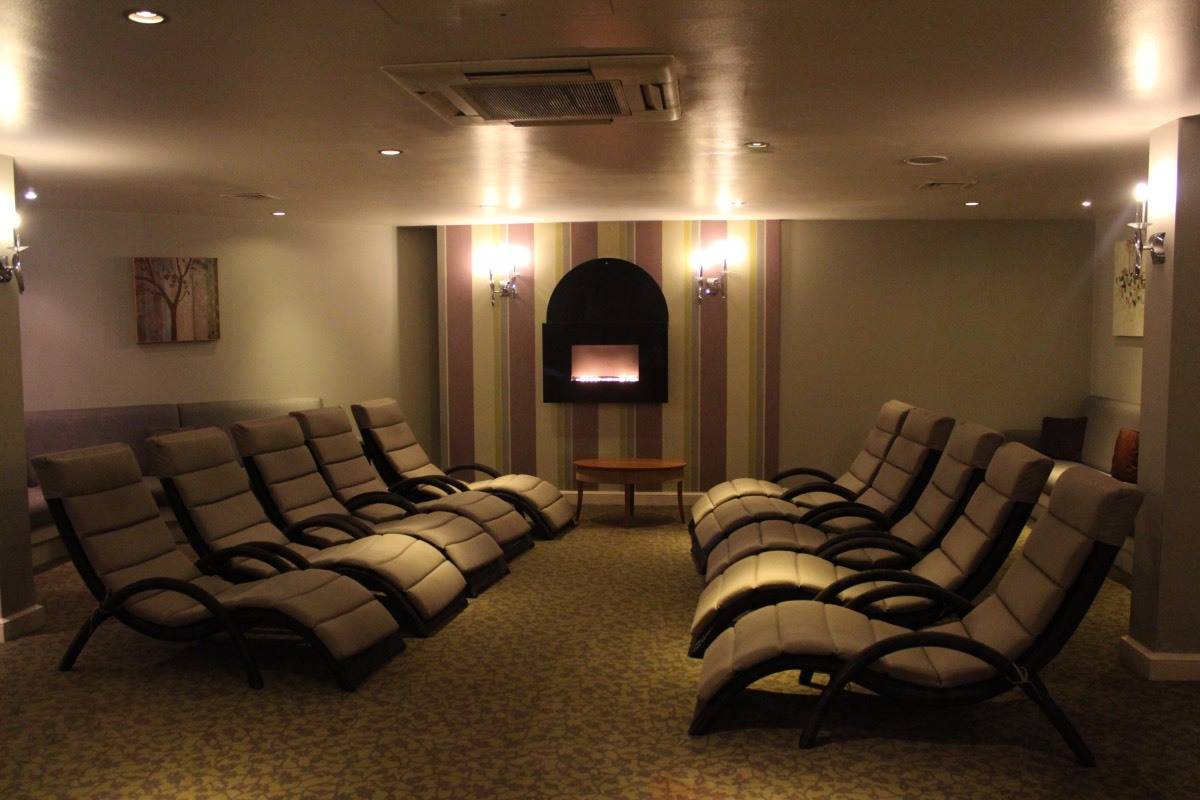 We then went and relaxed in our room, making the most of the wifi and chatting until late. We both slept really well and woke up ready to seize our second day at Wyboston Lakes. We went straight down to breakfast and loved the buffet style, with so many different cooked options available and even more that you could order from a menu.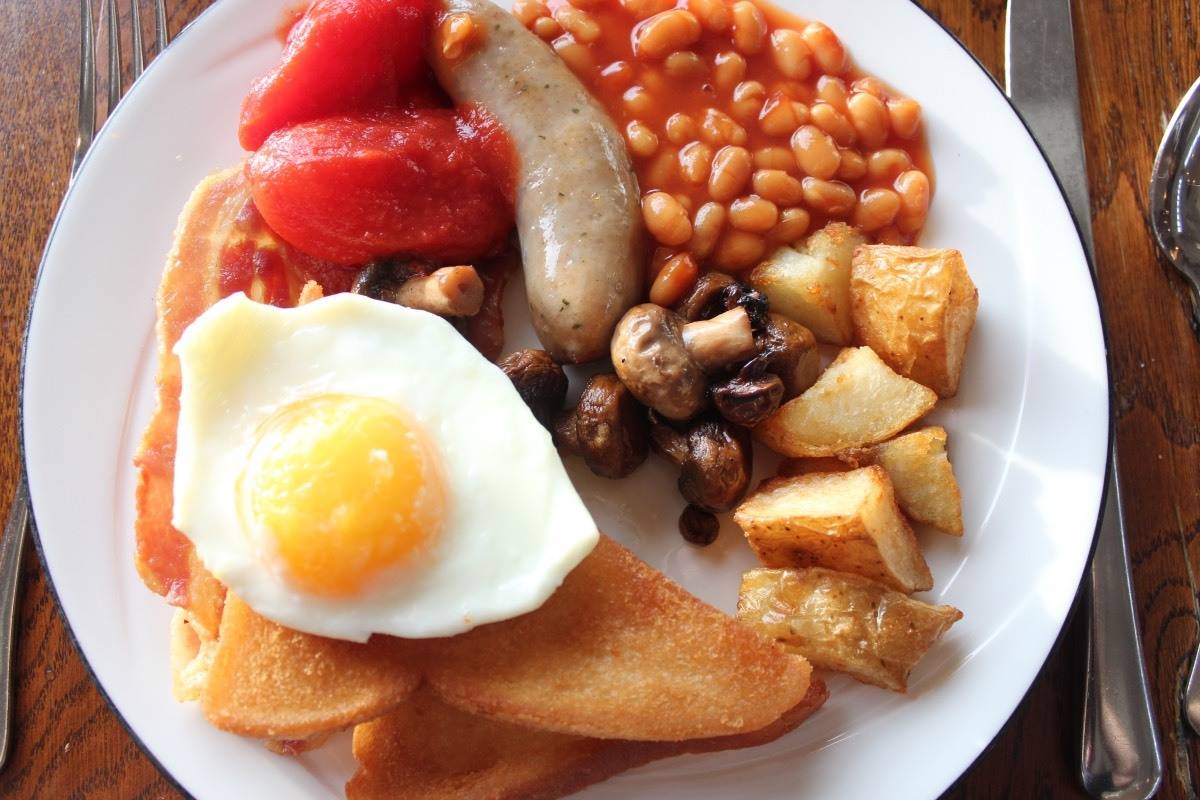 There were also continental options, fresh fruit and lots of pastries. It was, without a doubt, the best breakfast buffet I have ever seen! It was a great way to start the day – especially with a view over the lake.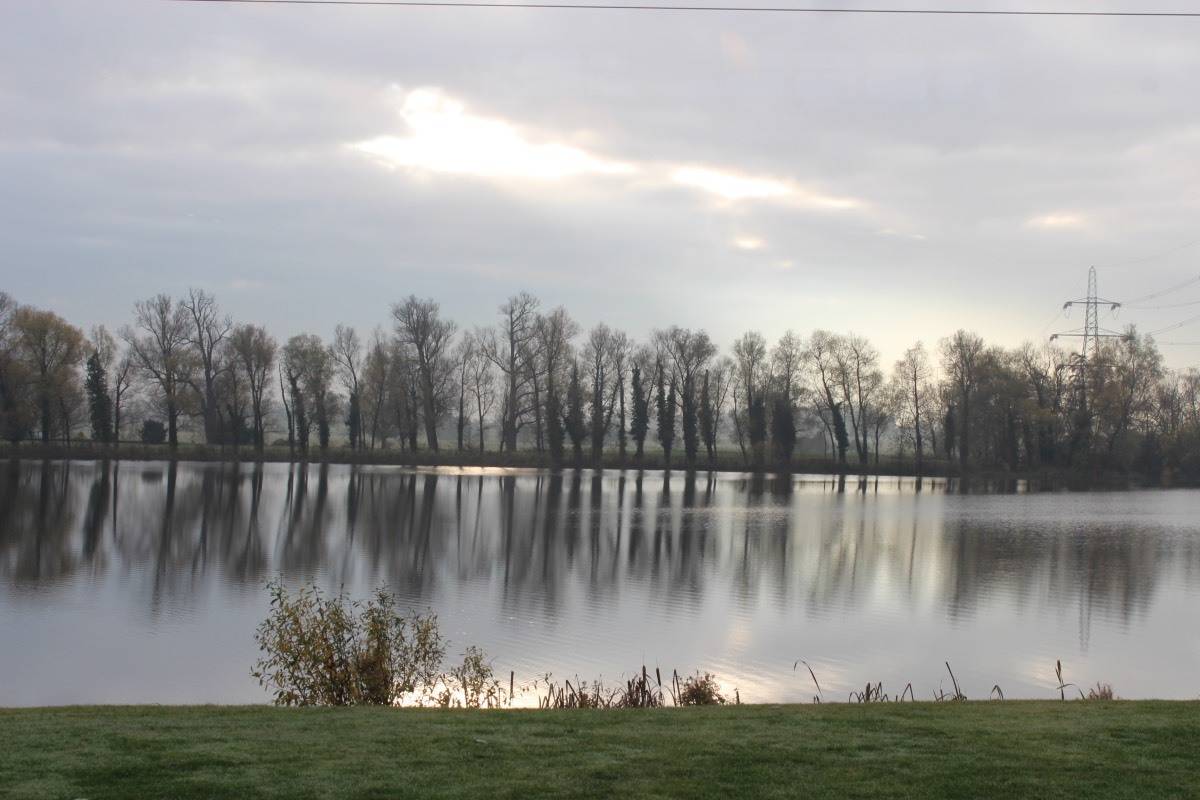 What are the leisure facilities like at Wyboston Lakes?
After breakfast we headed straight for the leisure centre. The gym and pool are in a seperate building to the hotel but directly over the road and hotel guests get access included in their stay. We spent an hour in the gym and really enjoyed it – there were plenty of machines to use, exercise space and weights and it all had a really welcoming feel.
What is the Wyboston Lakes spa like?
It was then time to head to the spa and I was impressed to receive a wristband to give you access to the lockers and doors into the changing room and main spa area. The changing rooms all looked really new and there were plenty of spaces to get changed as well as access to toilets and seating areas to do your hair or make up.
The spa facilities consist of an outdoor hydrotherapy pool which is absolute bliss. It's like the warmest bath you have ever been in and you could easily stay there all day. There's then two different saunas – with different temperatures – a steam room and a salt room. It was the perfect mix of sensations and left our skin feeling amazing.
I had to leave Lucy in the spa – not that she complained – to go and have my spa treatment – the Katherine Daniels Firming Resculpting Body Treatment. This isn't the sort of treatment I usually go for but I'm trying to say yes to new things as much as possible, and this sounded perfect with my current lifestyle, having lost weight over the course of the year.
The Katherine Daniels Firming Resculpting Body Treatment involves exfoliation and massage, a heat wrap and a mask being put on. The treatment focuses on your problem areas and so mine was from my stomach down to the bottom of my thighs. It is quite a rigorous and invasive treatment, you have to wear a disposable thong and you do feel quite cold when the mask is on your body but it's a treatment that works. The therapist took measurements before and after the treatment and in total I lost about 5.5 inches so this would be a great treatment to have prior to a special occasion and just to get your body and metabolism working in line again.
I then went to find Lucy who was relaxing in the quiet area of reading pods and water beds. Such an amazing space to relax, unwind or even have a nap! She'd had a great time in the various spa rooms and had finished off reading her book – such a great break for any parent.
It was then time for lunch and we were impressed with the buffet style lunch that was included in our package. It had so many cooked options, jacket potatoes with a huge range of fillings and a salad bar. As we were just wanting something light we both stuck to the salad bar and had a lovely, light lunch.
It was then time to head home. We had such a lovely break at Wyboston Lakes and, reinforcing what I said at the start, we were blown over by the interior of the hotel and spa given the external appearance. It was the perfect place for a spa break but would be equally as appealing for a day time or evening spa session or just a weekend away. Here's a little video of our break: