Disclosure: We were invited on this day out for the purpose of this post however all opinions are my own.
I used to live a ten minute drive from the Chessington World of Adventures resort and I went a few times as a child but hadn't been back for over fifteen years until we were invited to review A Winter's Tale, this year's Chessington Christmas event.
As with all theme parks, they pretty much close from October to March but Chessington World of Adventures' A Winter's Tale Christmas offering gives you the chance to visit the park in winter, see the park lit up and dressed for the festive season.
When we arrived at the park it was so quiet and there was plenty of parking. I took the children's double buggy but they could have probably walked although there are lots of buggy park whilst you're inside so that you can leave your pushchair and enjoy the activities.
What is Father Christmas like at Chessington World of Adventures?
Our first stop was to go and meet Father Christmas. This is always a highlight of any festive day out and I have never seen such happy and realistic elves as we did at Chessington World of Adventures.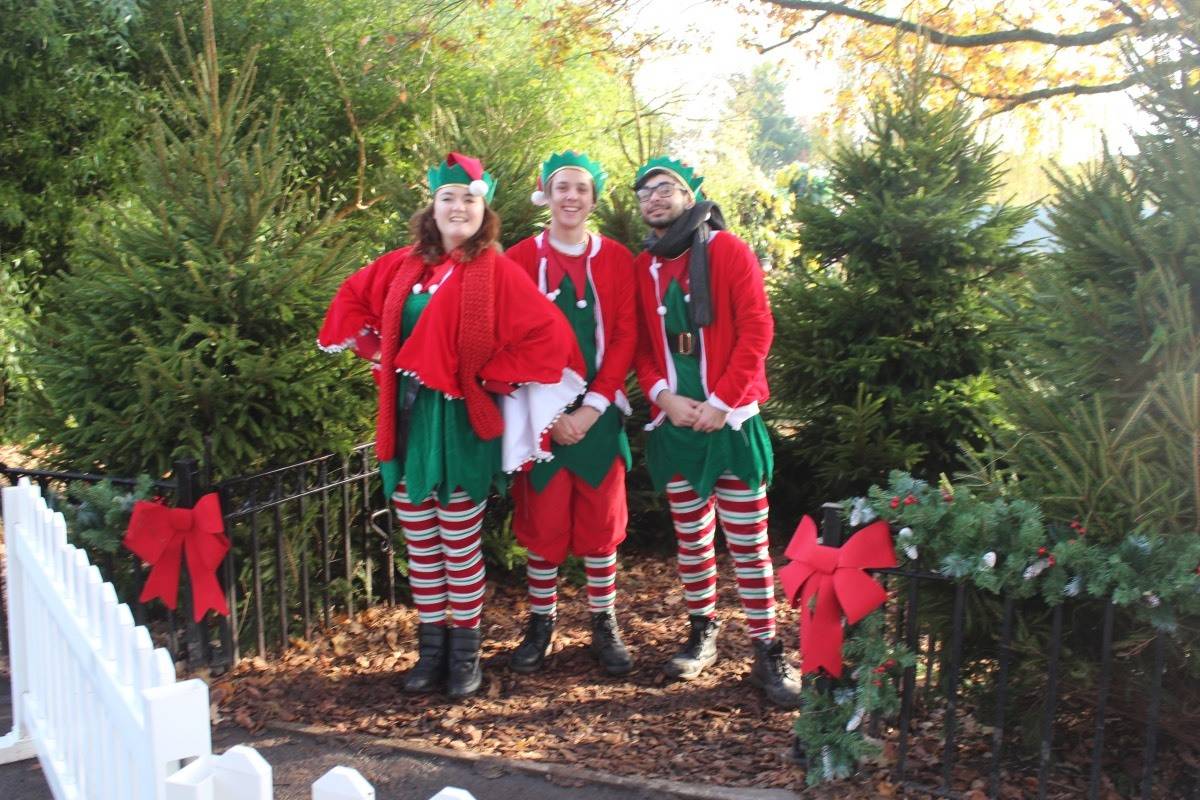 They were all so lovely and friendly and they each had their name stitched onto the back of their cloak. They were fantastic!
We were led up a path through Christmas trees which made you feel like you were in the forest and elves showed us the way, chatting to the children throughout until we reached Santa's cabin and we were invited inside.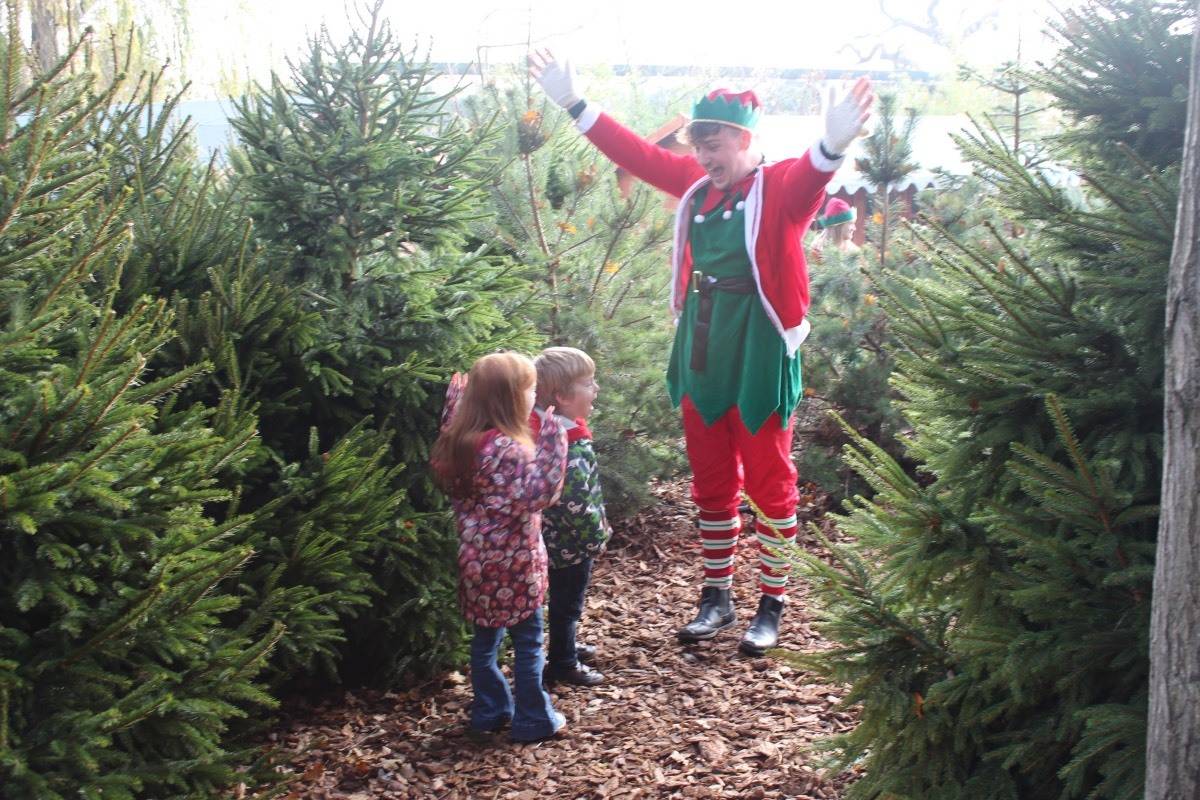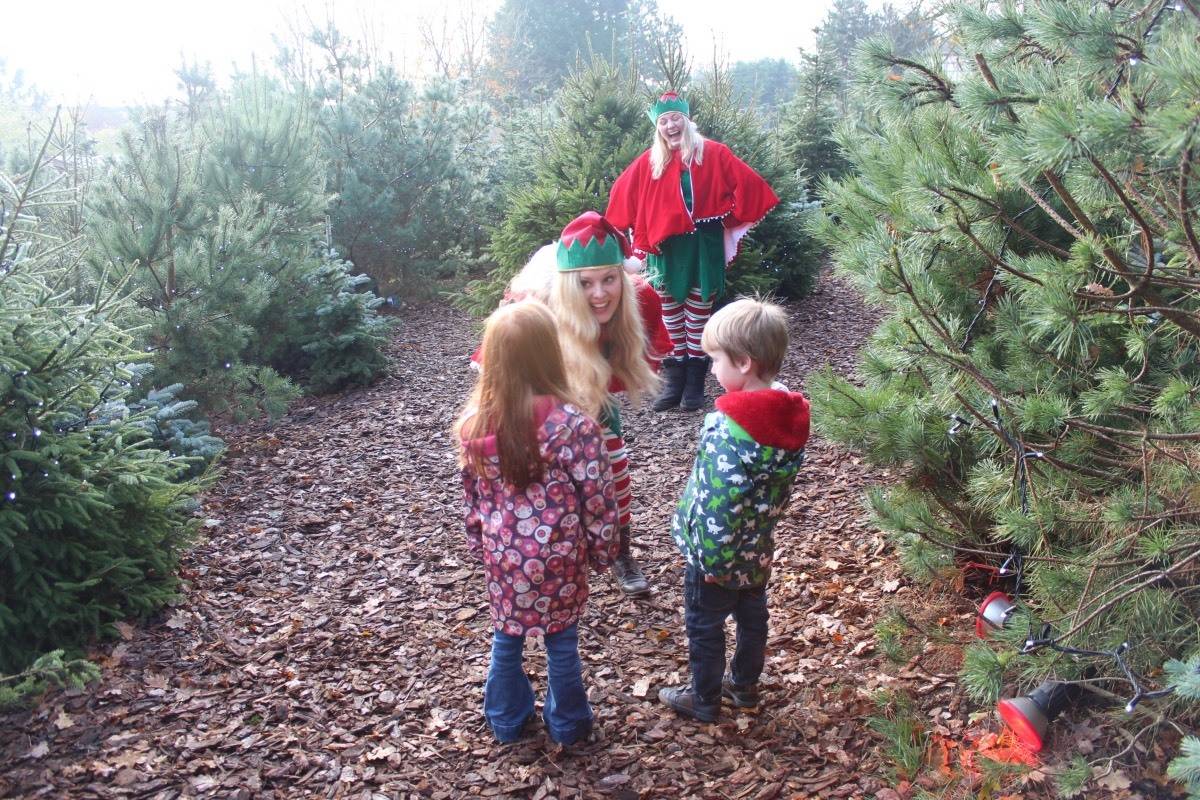 The cabin was quite large and the children got to spend about five minutes with Santa, telling him what they'd like for Christmas and talking about whether they'd been good this year.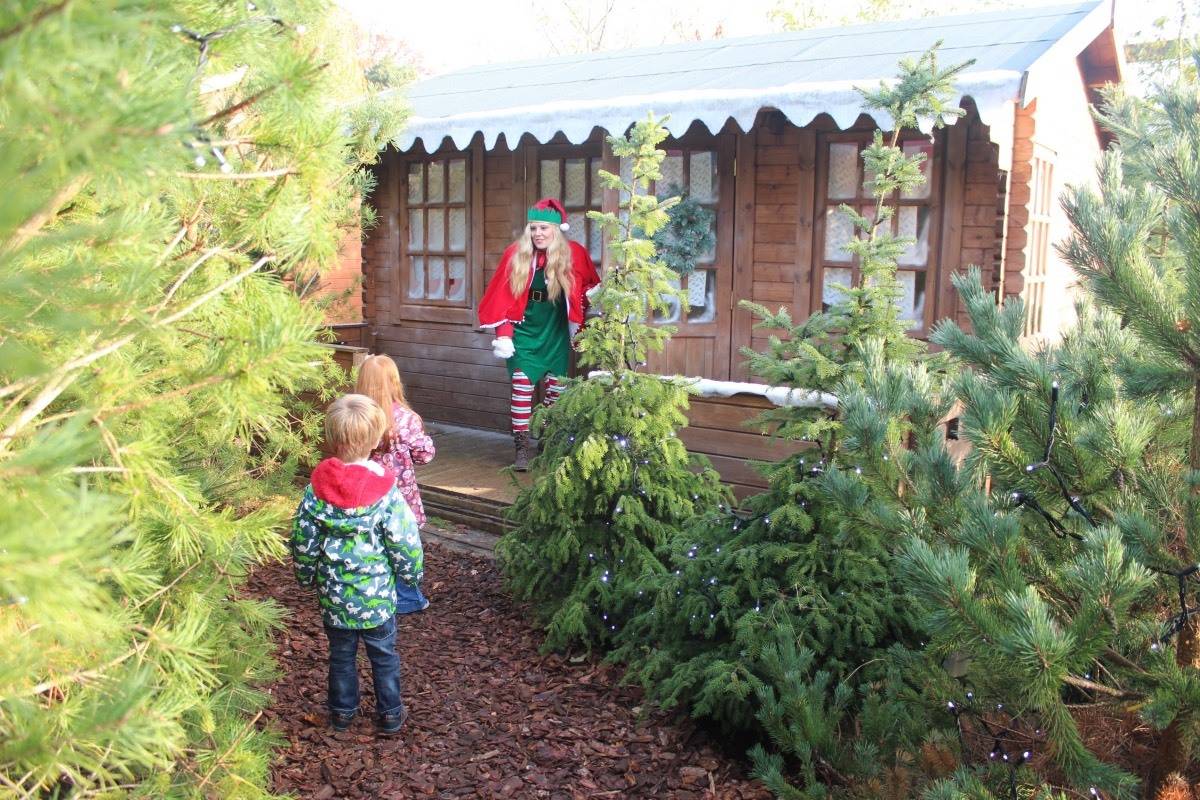 They were each given a gift and had a photo taken and then we were led out of the cabin and back into the woods in search of reindeer. On our way another elf gave the children a bag of Organix treats and we had a chance to look at the photo with the option of buying it for £10.
We had a look at the reindeer but they were inside away from the cold but there were opportunities to have your photo taken with the reindeer at various points during the day.
Instead, we headed for the SeaLife attraction and had a great time looking at the fish and underwater creatures with the kids being most excited about spotting Nemo and Dory!
What is the special Christmas Pandamonium Live show like?
It was then time for the Christmas Pandamonium Live show. I've never seen Pandamonium before and so had no idea what to expect but it turned into a really lovely live action show based around a Christmas story being read where pandas come to life just for one day at Christmas.
LP and Little Man loved the show and they really enjoyed the audience participation – singing along, doing a special wish dance, helping to decorate a Christmas tree and feeding the pandas. It was a great show that could be enjoyed at any age.
Are there animal shows on at Chessington at Christmas?
After the show it was time to watch the sea lion show and the children loved watching the sea lion glide through the water, jump out, play with toys and do funny things for the audience – there was a lot of cheering and laughing from the crowd throughout.
We then went to explore the other animals, taking time to look at the gorillas – and there were so many more than I was expecting with plenty of young ones too. Sadly, the windows of the enclosure were quite fogged up due to the cold and so it wasn't very easy to see some of the animals that clearly.
There were also tigers, lions and other smaller animals to look at in the same section of the park. The children always love looking at animals so it's great that you can see the ones at Chessington World of Adventures pretty much all year round.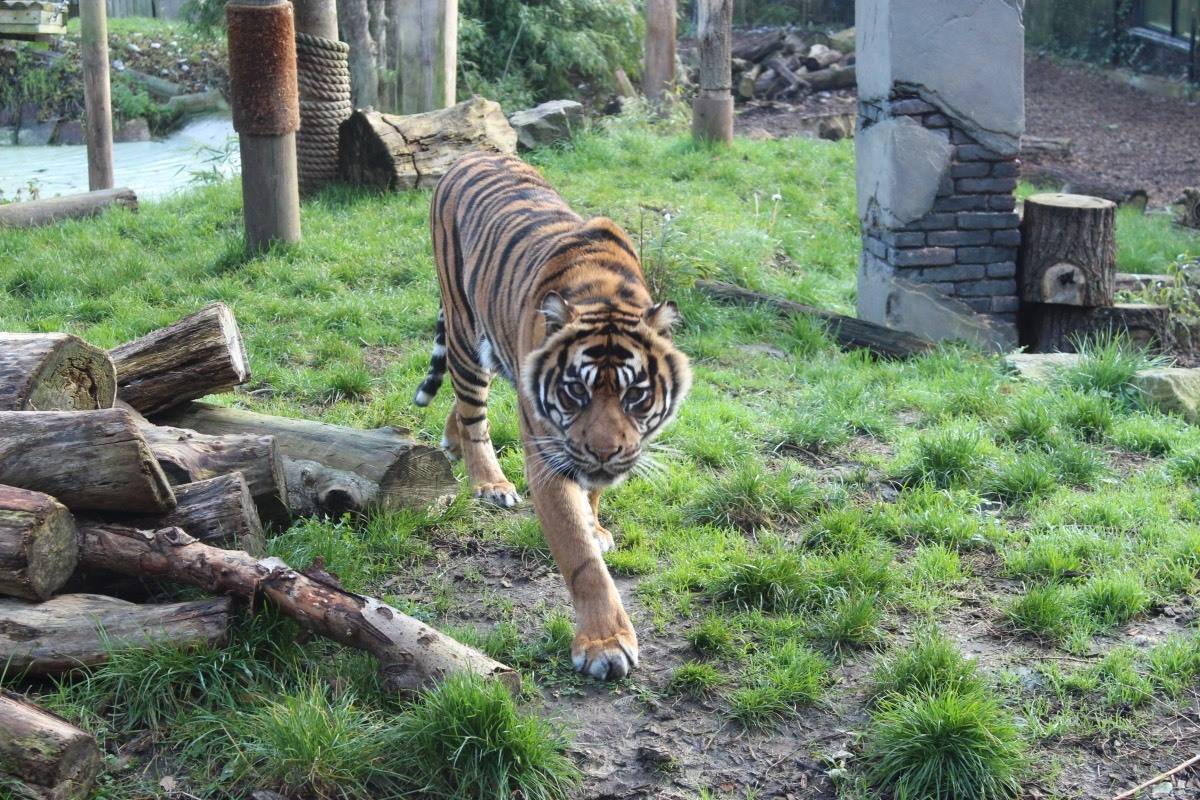 What other festive activities are there?
By this point we were pretty cold so headed for the Elves' Kitchen where the children were able to decorate gingerbread biscuits. This is a really sweet activity and had biscuits in snowman and train shapes for them to decorate.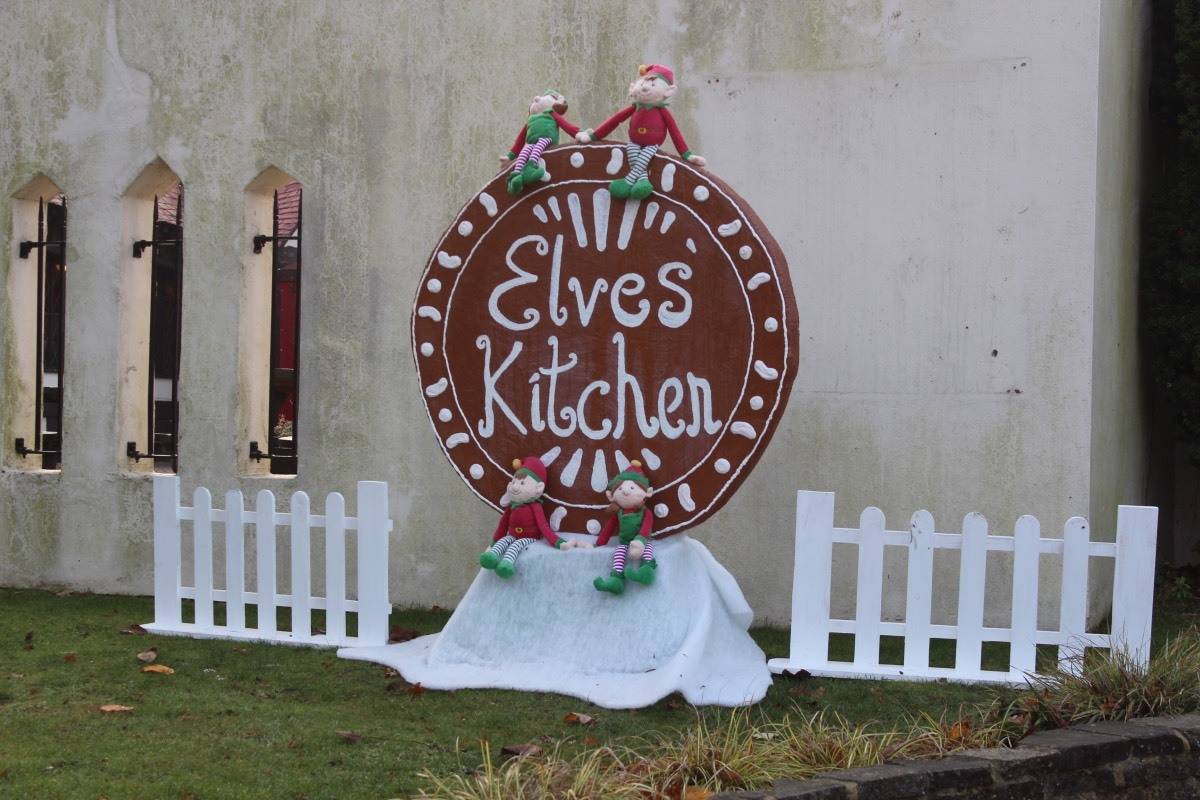 The icing pens were quite hard for little hands to use so LP and Little Man gave me instructions on how to decorate their biscuits and we had a team effort. They were pretty pleased with the finished biscuits!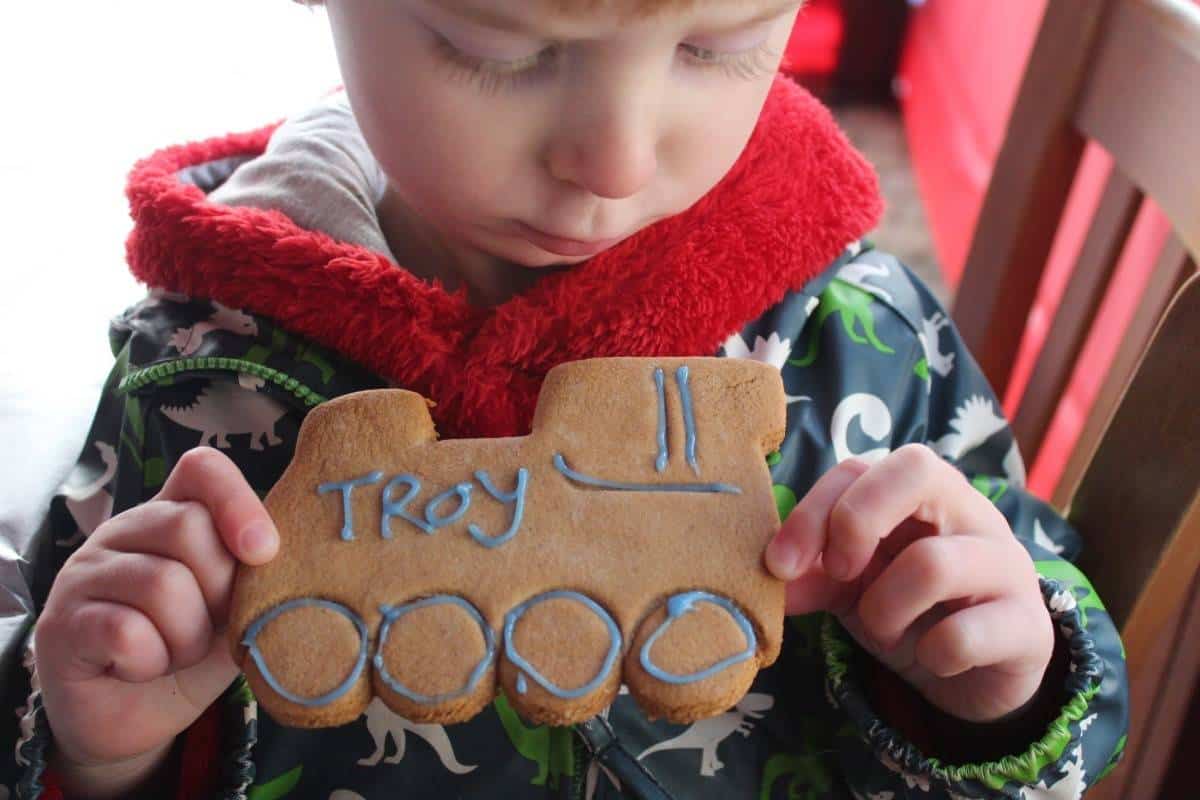 I took the children into Hocus Pocus, the ghost house, and one of the only rides open. Sadly though I think, even though they were allowed to go in it that I wouldn't take them again until they were older – let's just say there were tears at the end.
But, walking around and seeing the penguins made it all better. LP loved seeing the rest of the animals – the penguins, giant guinea pigs that I always forget the name of and marmosets.
There was also a children's petting farm but LP and Little Man were too cold by this point to walk around it and were happy to look from afar.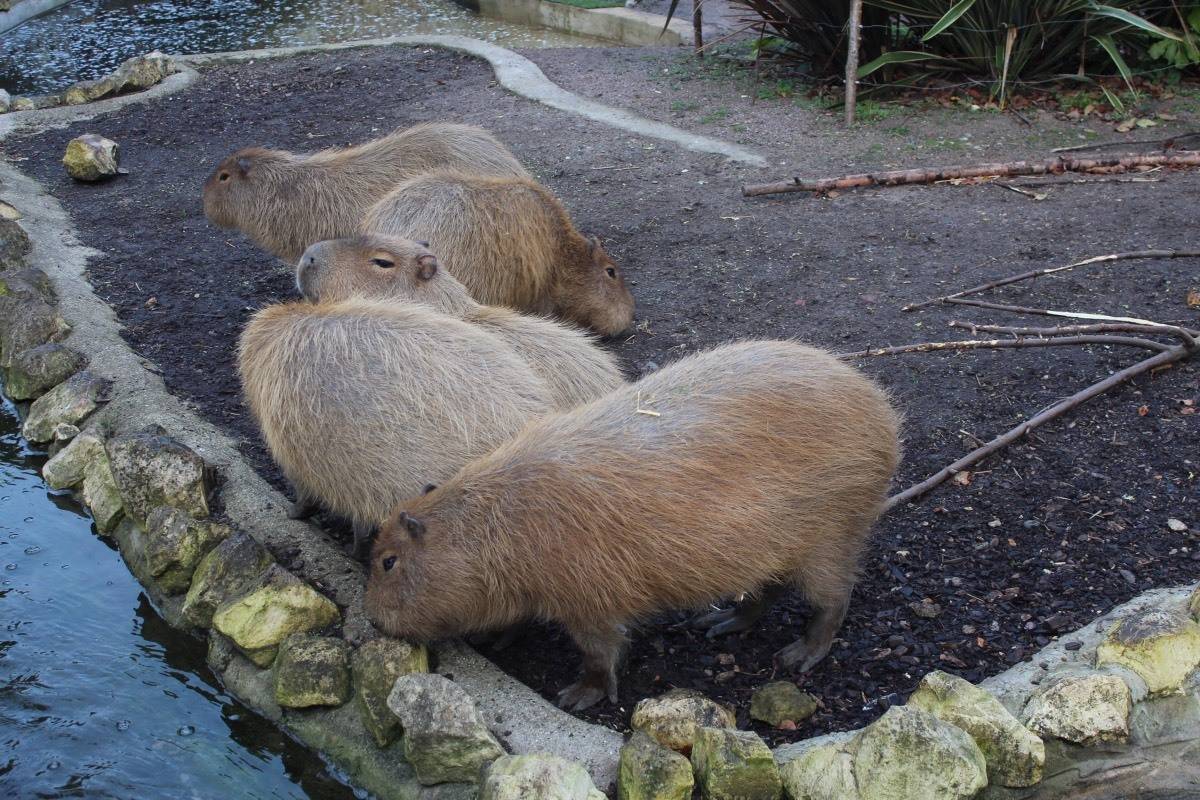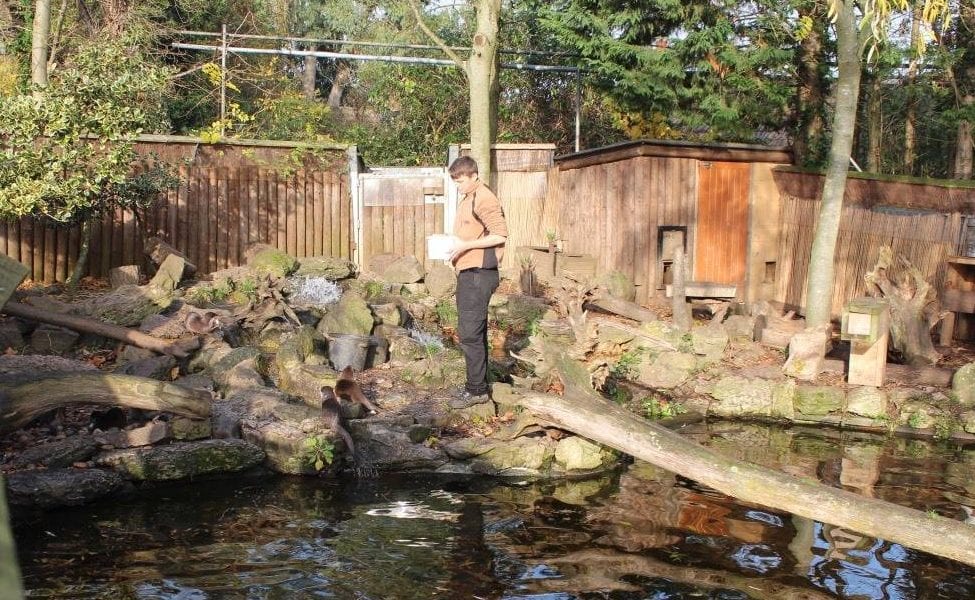 The whole of Chessington World of Adventures was beautifully decorated, with a big Christmas tree and bows and lights everywhere you looked. It was such a lovely, festive day out and you could easily spend a whole day there – watching animal shows, seeing animals being fed and just enjoying your time in the park at a much quieter time of year.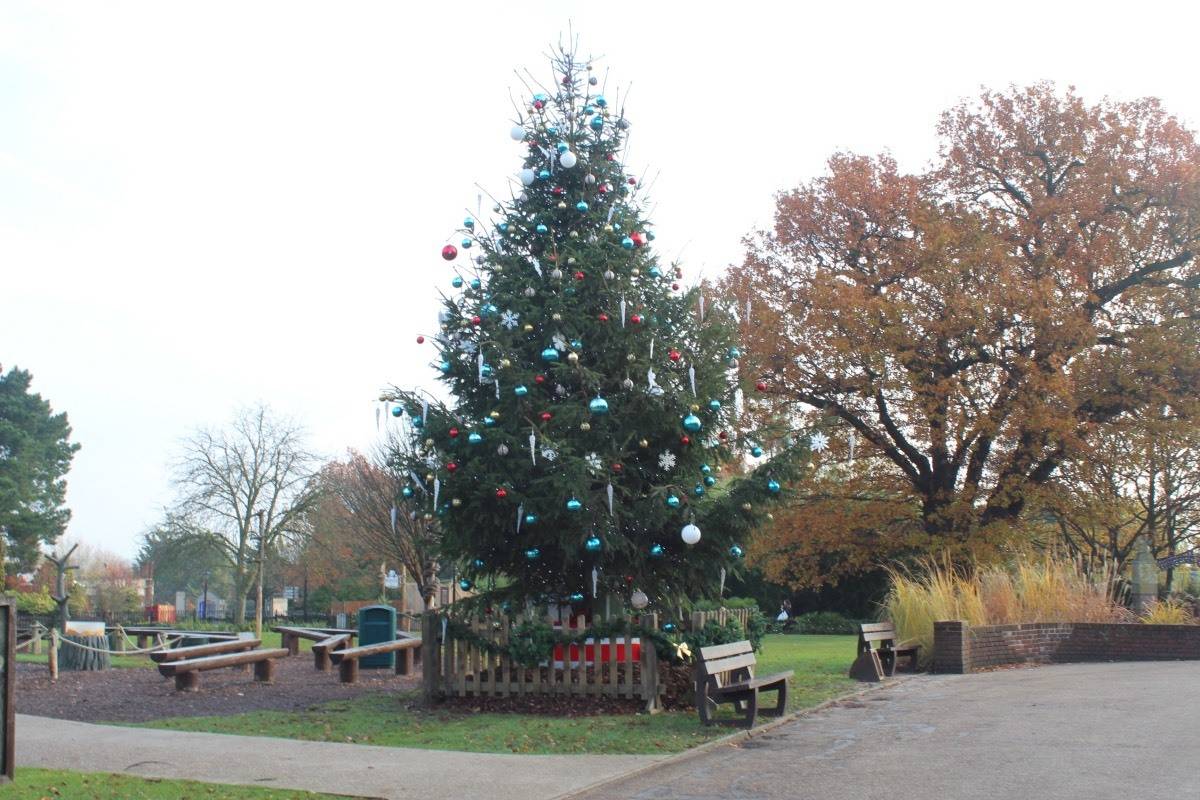 One thing that always irritates me, though, is having to pay for parking at theme parks. I paid £3 to park and on top of this the barrier opened automatically when I left – so I paid needlessly which is always frustrating. I think really, £3 for a car of 2+ people, each paying a large amount to visit Chessington is an expense that shouldn't be necessary.
But, for £20 each I think that the Chessington World of Adventures Winter's Tale is great value. Each adult ticket includes a hot drink and a mince pie or biscuit, under one's at free and the children come away with a nice present from Santa too. Compared to other Santa visits I think Chessington has a lot to offer and we would definitely consider going again next year.
Chessington also has a short break Santa Sleepover experience available in the Safari Hotel which includes time in the Savannah Splash Pool & Gym – great for a rainy day. You can find out more here.
Here's a little video of our visit: