Disclosure: We were invited on this day out for the purpose of this post however all opinions are my own.
Last weekend we had a lovely day out at Paradise Wildlife Park as part of a Marriott staycation. We've been to Paradise Wildlife Park twice before – once before Little Man was born and again when he wasn't quite two. As he's now three and a half it was about time we visited again!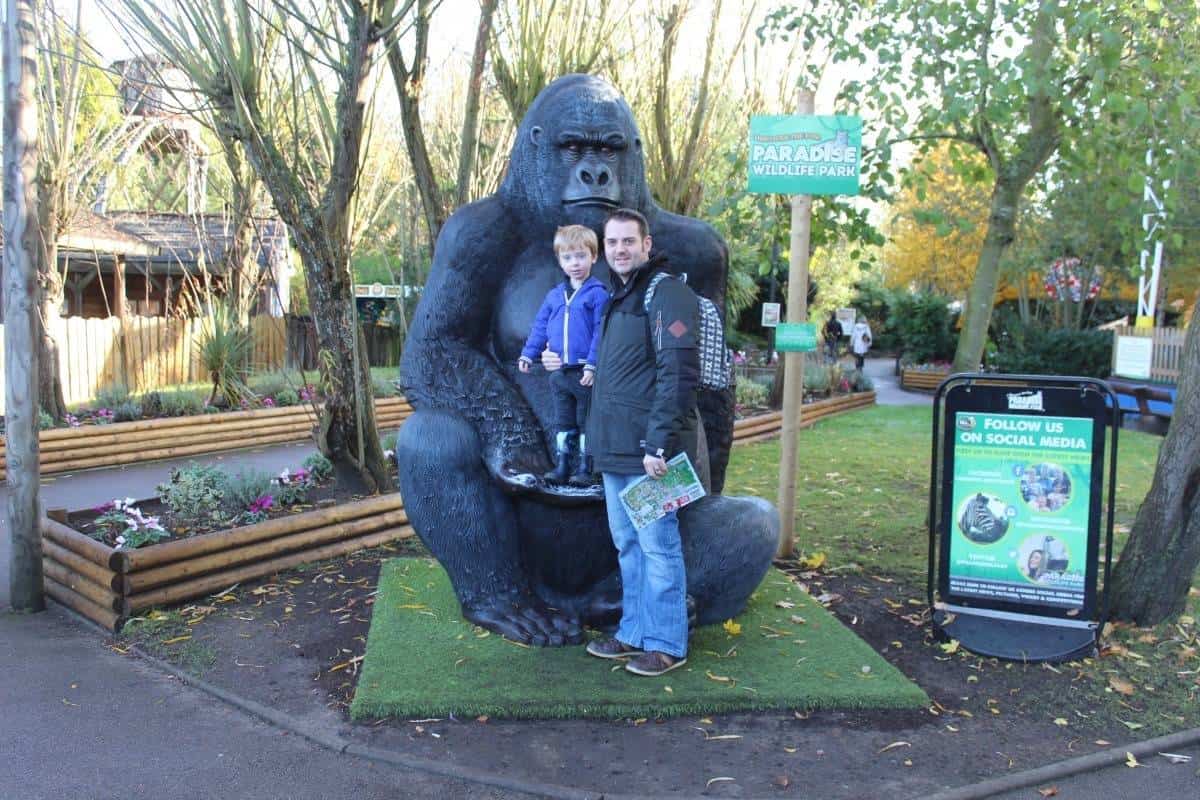 Paradise Wildlife Park is in Hertfordshire, just north of London and easily accessible with plenty of parking. It's a great mix of animals, playing and other things to see and do but we always see the animals first before getting too stuck into playing – as the children would happily play all day.
There are so many animals to see at Paradise Wildlife Park – we started with the bird section where there are parrots, owls and other birds all in good size aviaries. The children loved trying to spot the pretty colours of the birds through the bars of their enclosures.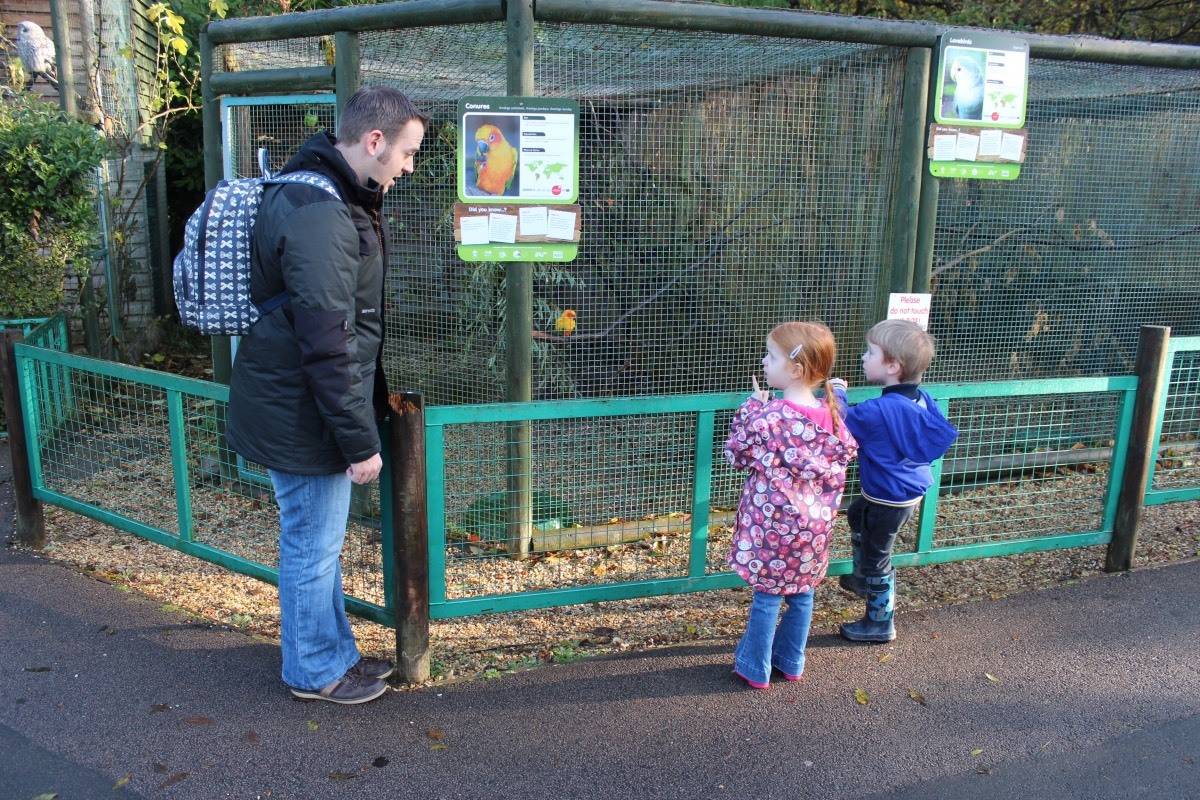 We then spent some time in the farm area, feeding the animals and laughing at them fighting for the food. LP loved feeding them but preferred to feed the ones that were smaller or the ones that were getting pushed to the side – she's always looking out for the little ones.
It was then time for the big cats – and I love the variety of cats that Paradise Wildlife Park have. There were white lions, tigers, cheetahs and snow leopards. A great variety and all so easy to see even for the children. We even watched Mia the cheetah being fed and the children loved being able to get up close to such amazing animals.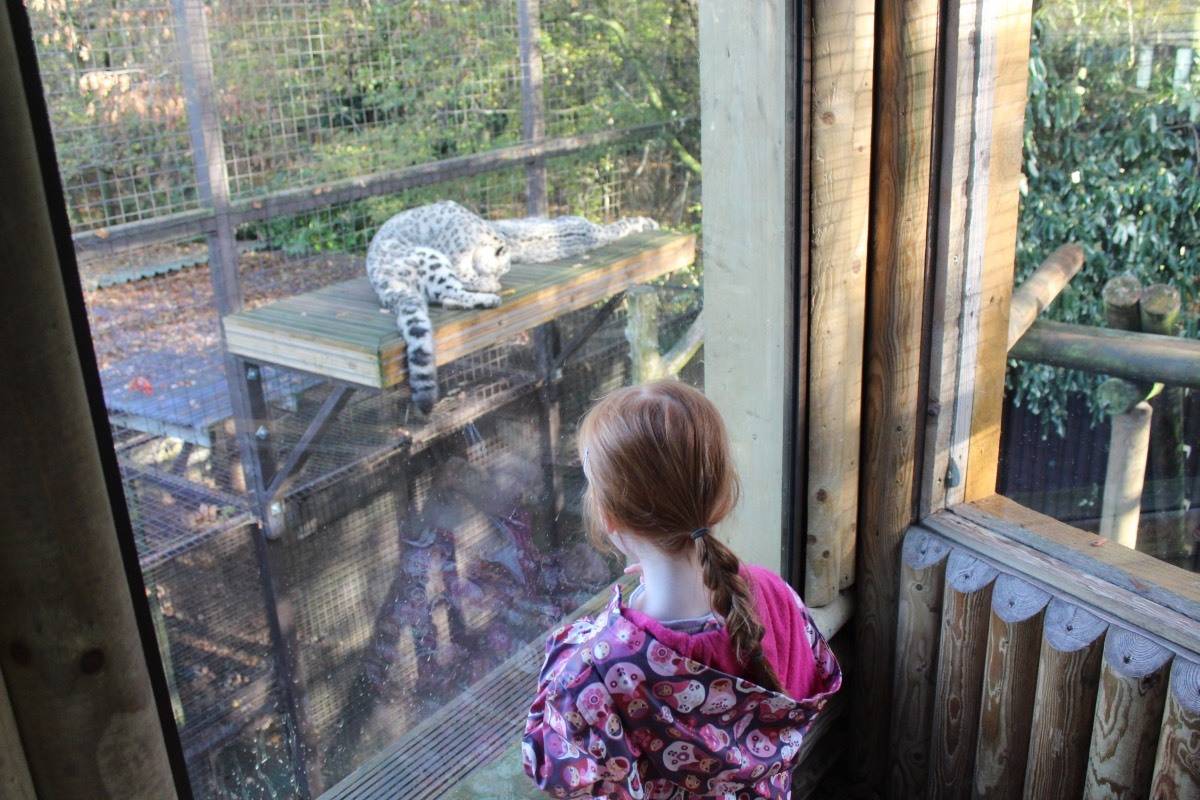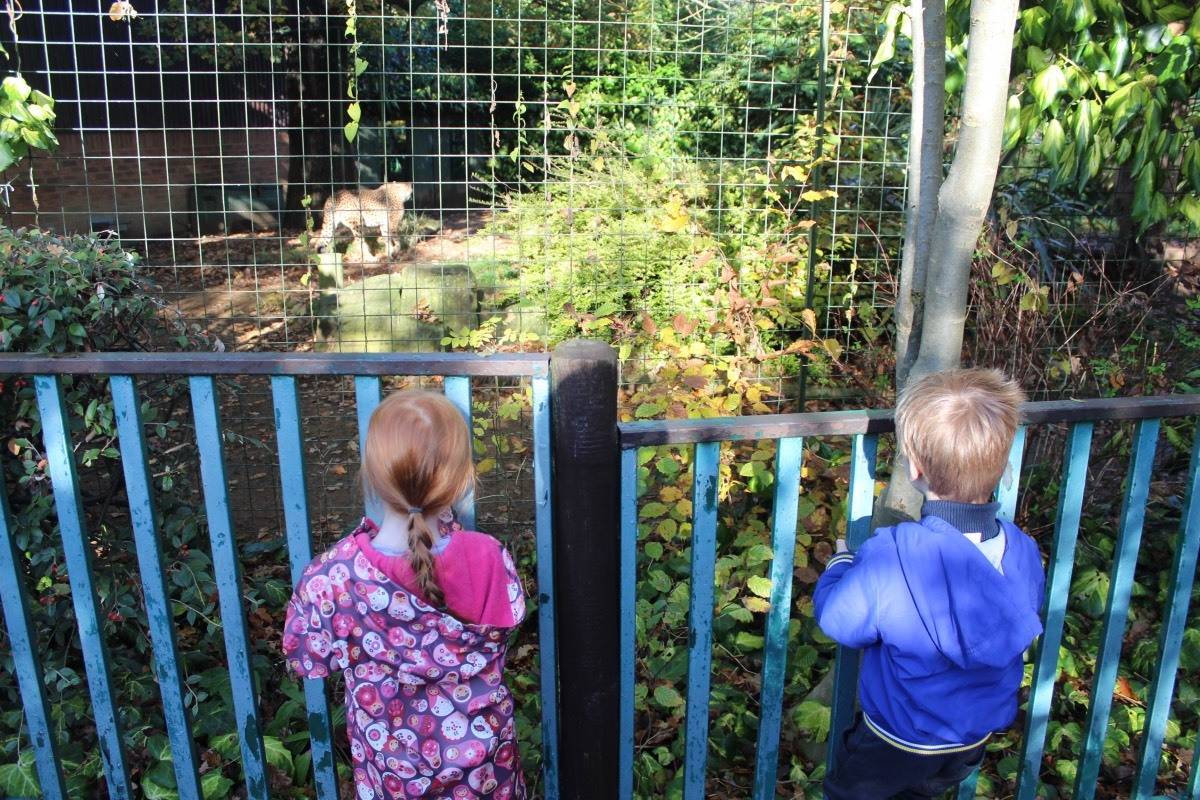 We also spent time at the monkey enclosure, looking at lemurs, finding a red panda up a tree and chatting to otters. There's such a great mix of animals at Paradise Wildlife Park and the children loved seeing animals they might not have come across before.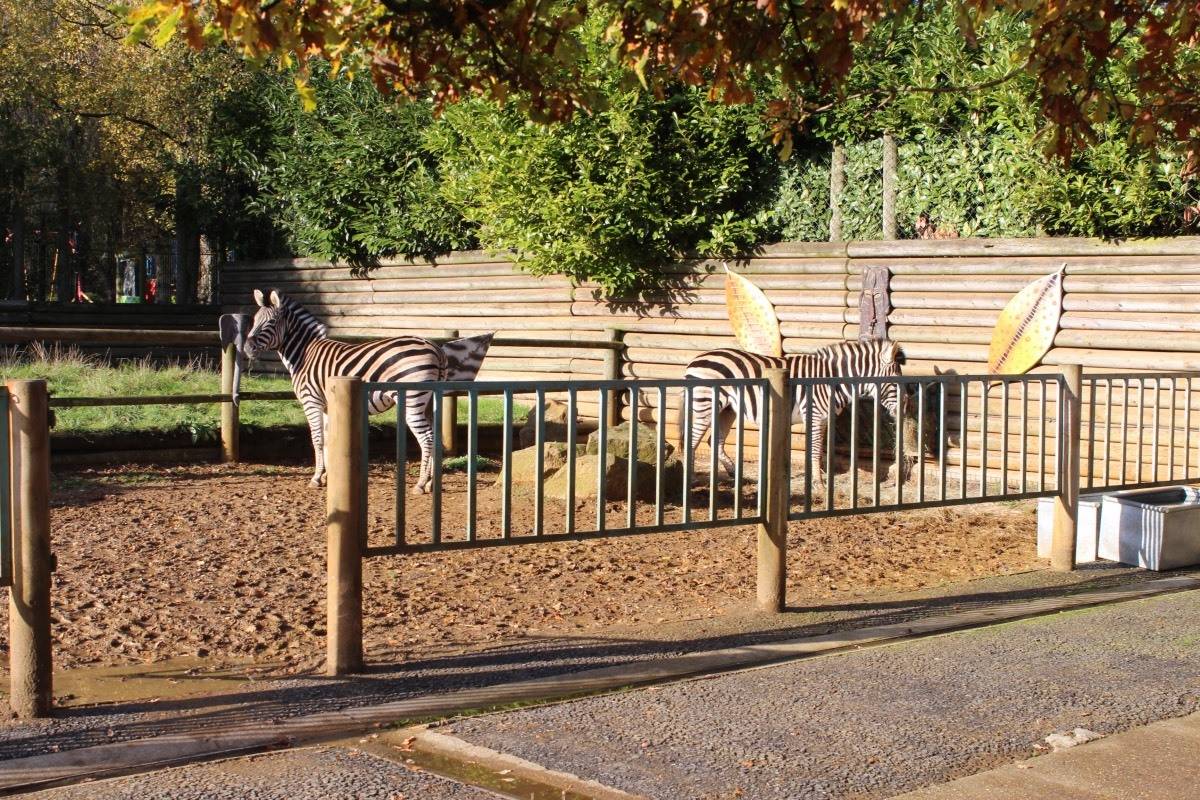 Since our last visit there has been a new Australian Outback section built which is a lovely walk through with ostriches and wallabies before coming back out to the meerkat enclosure. This has a fun tunnel to climb through that both LP and Little Man loved. Sadly the penguin enclosure was being refurbished so we didn't get to see the penguins but it's good that they work on these sorts of things during off peak times rather than at the height of the summer.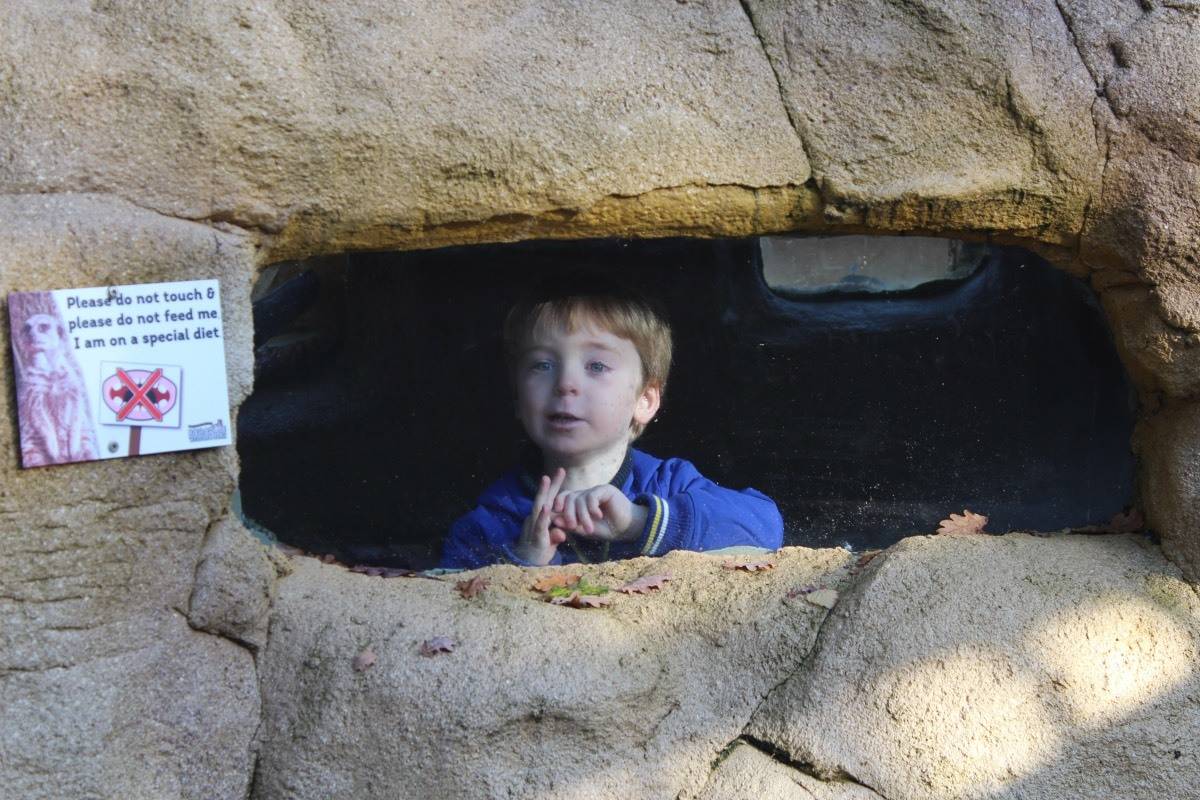 After we'd seen all the animals we had a tractor ride around the park which the children loved and is meant to run every half hour although we had to get a member of staff to call someone to take us out on it. The children loved seeing the park from a new perspective and waving at everyone as we went past.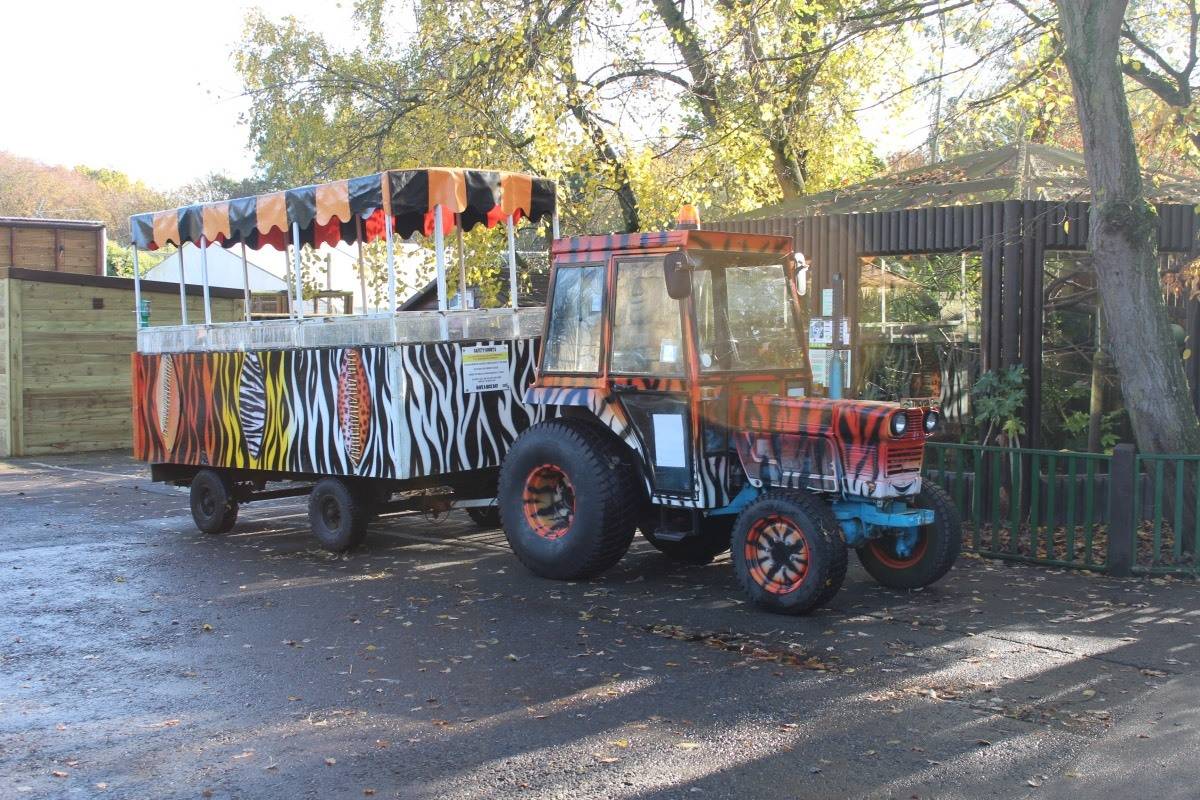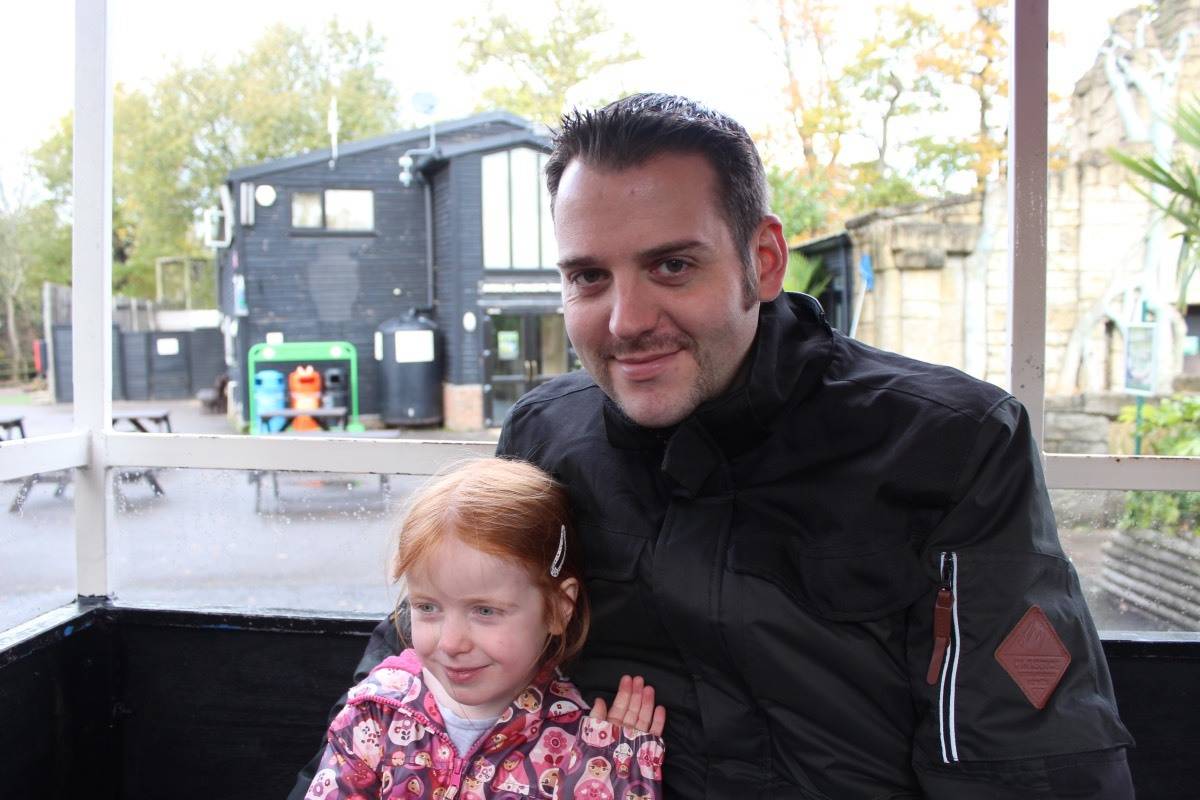 We then went to play in the adventure playgrounds. There are a lot of places to play around the park with fire engines and trains to climb on, lots of adventure playground equipment to use and just so many things to do – the children had a great time.
One of the last things we did was take a tour on the woodland train which took us past dinosaur models and around the outside of the wolf enclosure. It was a lovely train ride and just £1 extra per person.
Before we went home we went into the Jungle Jumble soft play for the children to tire themselves out and they would have happily stayed in there all day. It's a good size with it's own cafe and the perfect way to end the day.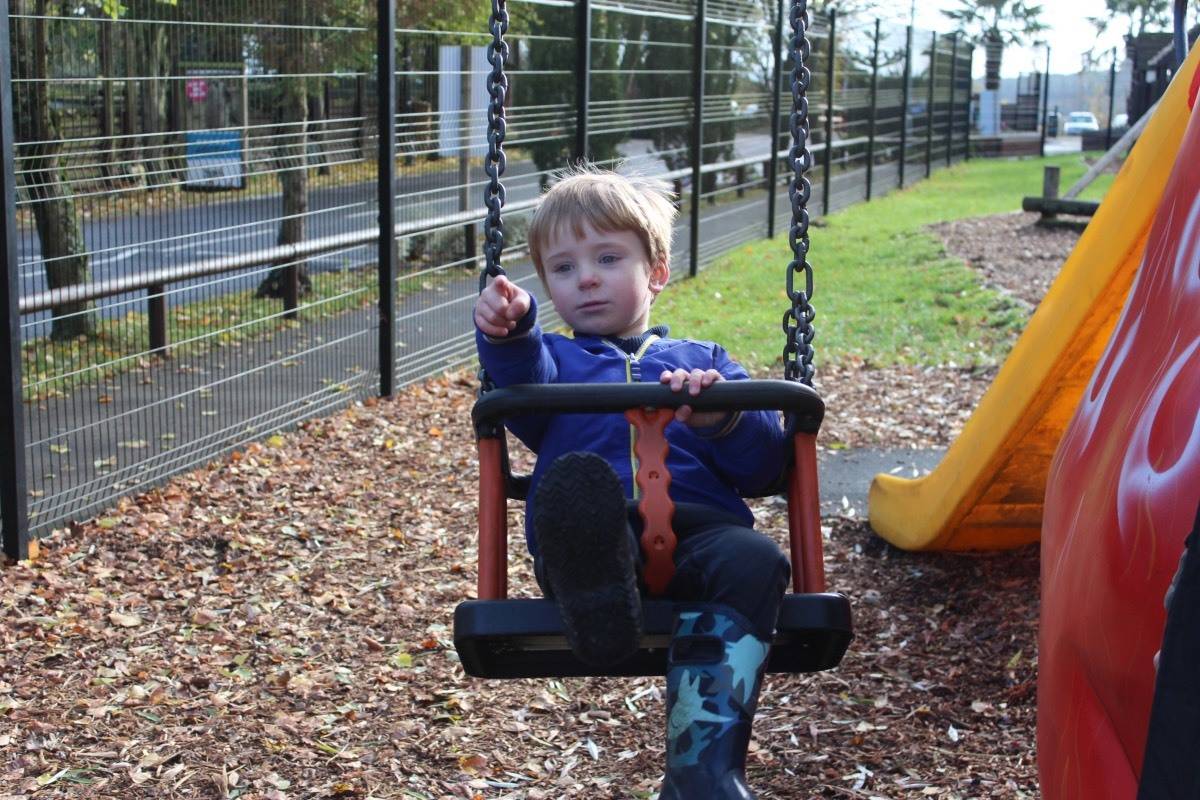 Paradise Wildlife Park is a nice size for a day out with a good balance of animals and other activities. It's different to other zoos as it has a lot of other things to do rather than just animals and it's always a great day out for us. There are also plenty of picnic spots and lots of places to grab a drink or something to eat too. If you haven't been yet, Paradise Wildlife Park is well worth a visit.
Here's a little video of our visit:
You can find out more about Paradise Wildlife Park over on their website and for reference the address is: White Stubbs Lane, Broxbourne, Hertfordshire EN10 7QA