*This is a paid post
There is nothing we like more as a family than playing games together and although we play a really wide variety of games, we've never really played traditional board games before. So when Jaques of London sent us a couple of their products to review the children couldn't wait to start playing.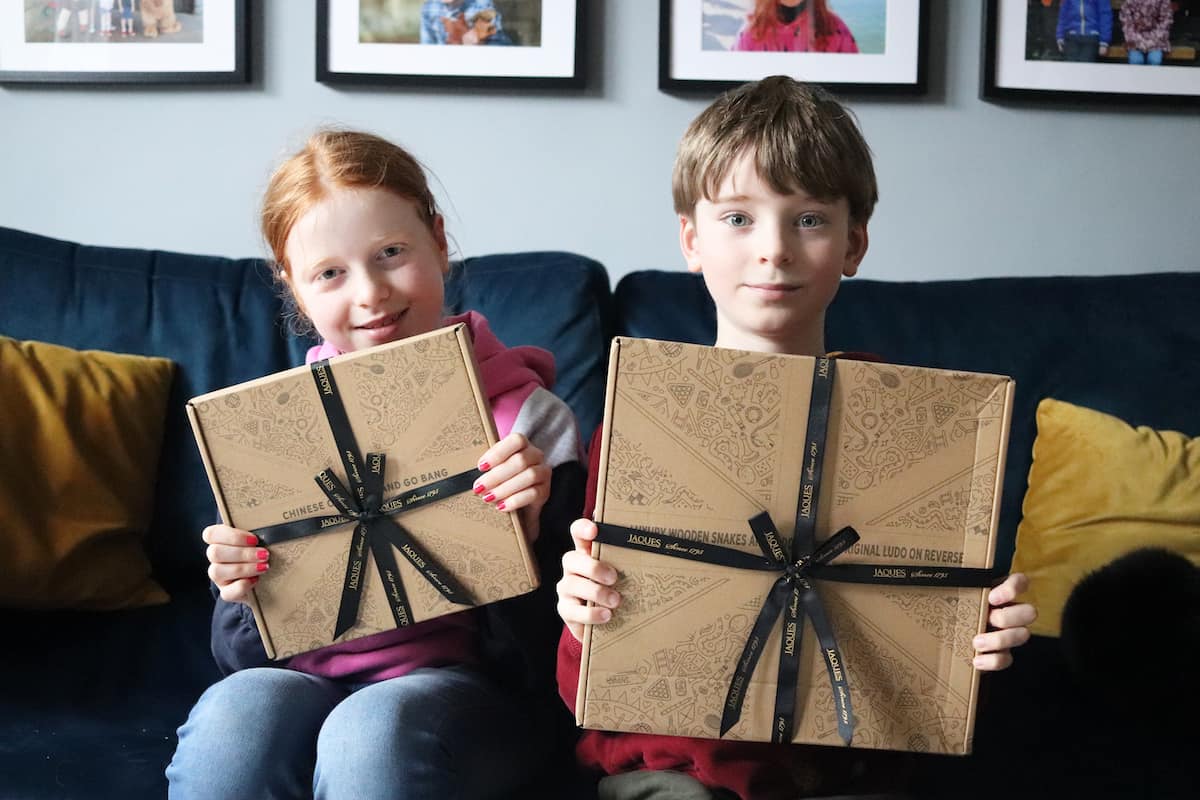 Who are Jaques of London?
Jaques of London are the oldest games company in the world. Jaques has been passed down from father to son for eight generations and over that time have invented so many well known games – Croquet, Ping Pong, Snakes and Ladders, Ludo, Tiddledy Winks, The Staunton Chess Set, Happy Families, Snap and many more.
So, traditional wooden games don't get any more traditional than ones from Jaques of London. They've had over 200 years of experience so we were excited to get our new games out of their boxes and start playing! All Jaques of London products arrive beautifully gift boxed, tied with ribbon and with a handwritten note card letting you know who packed your new toys. Everything is so timeless and well thought out.
The first game we played was Snakes and Ladders that comes as a set with Snakes and Ladders on one side of the board and Ludo on the other. All the playing pieces are stored in a drawstring bag and everything is really well made.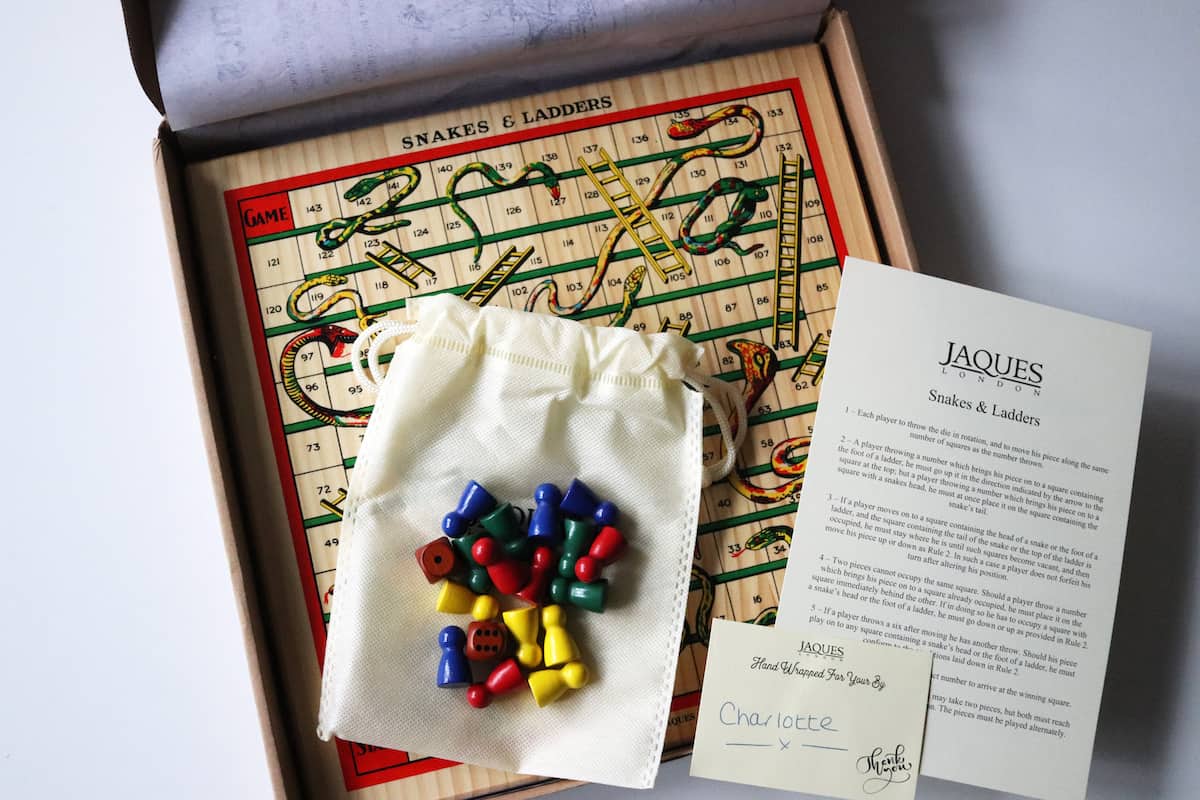 The reversible wooden playing board is really sturdy and hardwearing. The dice and playing pieces are wooden and have a lovely finish to them. I can tell that the children will be able to play for years without them showing any sign of wear.
Snakes & Ladders is such a classic game that the children could play right away. They grabbed a playing piece, rolled the dice and off they went. The board is full of beautiful illustrations of slithering snakes and sturdy ladders and the children got really into the game, trying to escape the snakes and climb ladders as quickly as they could!
The children commented that the playing board was bigger than typical games of Snakes and Ladders. At 140 squares, it takes quite a lot of playing to get to the end but, it's a fantastic way to spend a rainy afternoon and LP and Little Man really enjoyed it. There's something lovely about playing a game that has been around for such a long time.
When they were done, we flipped the board over to play Ludo. This was a new game for the children and so I had to explain the rules. They picked their colours and began! Little Man raced around the board and then found it tricky to get his pieces into the home section at the end, having to roll exactly the right numbers.
LP, on the other hand, took a while to get off the starting blocks, needing to roll a six to start her journey around the board and then having a more leisurely pace through the game. They both loved the mix of luck and skill that Ludo requires and they've insisted that we play the game regularly as a family, knowing the extra pieces on the board will make the game even more exciting!
Chinese Checkers & Free Go Bang
The next set we tested out was another reversible game of Chinese Checkers on one side and Free Go Bang on the other. The set is another beautiful example of Jaques of London quality. The smooth, round board would make a great centrepiece on any table. Set up ready to play Chinese Checkers, it looks fantastic. Bold, colourful and just willing you to make the first move.
I had to explain Chinese Checkers to the children and then they picked their colours and got right into it. I was going to play too but I wanted to make the game as simple as possible for LP and Little Man's first turn.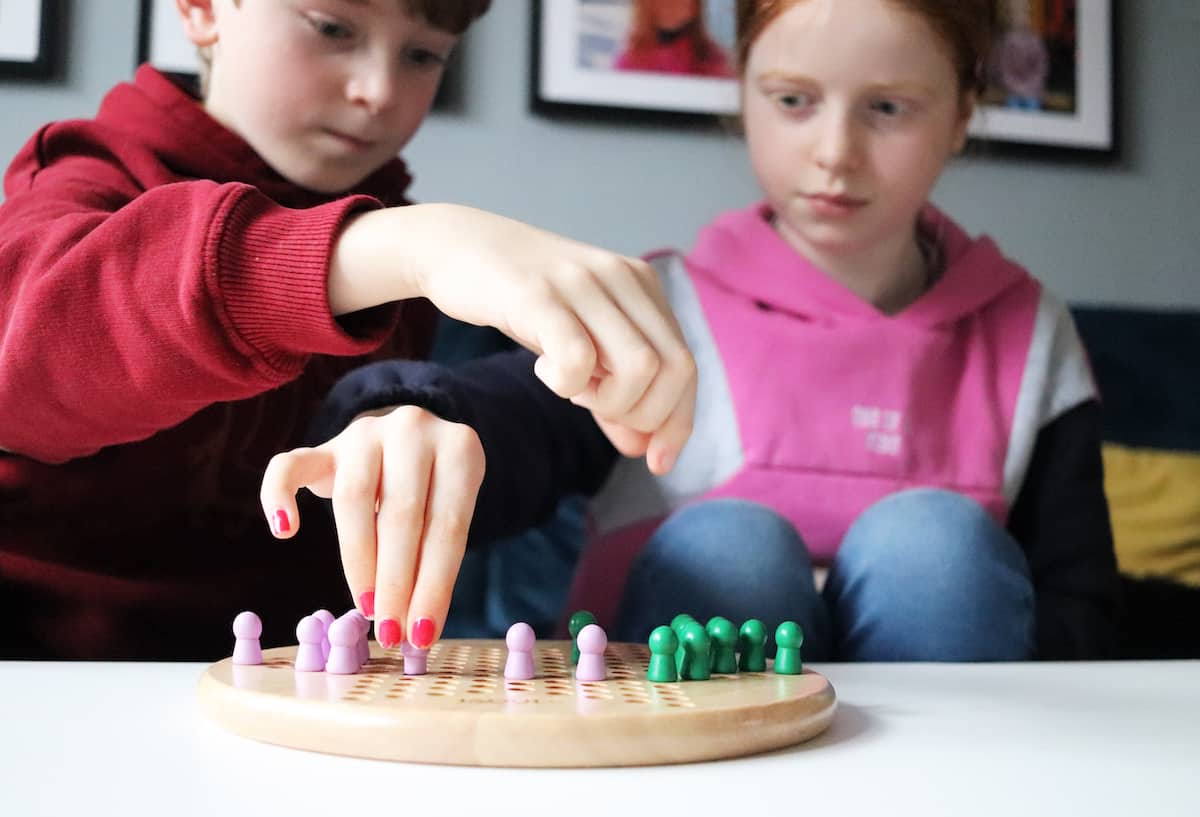 It was fun watching the children learn how the pieces moved, having experienced similar in standard Checkers and Chess over the years. They loved that their pieces couldn't get captured and that they only really had to focus on their own pieces and moving them to the other side of the board.
By the end of the game LP and Little Man were jumping over pieces all over the place and making moves with so much confidence. It was great to see them really embrace something new and they've asked if we can keep the Chinese Checkers set on display all the time, ready to be played whenever the mood takes them.
The last game, Go, is something that I learnt as a child and loved playing but I always played on a square board so it was interesting teaching the children to play but on a beautiful circular board with cute, smooth playing pieces.
LP and Little Man both understood the game pretty quickly, knowing to place pieces next to each other to keep them safer and not on a diagonal, where the piece was more likely to get captured. They both did really well to take ownership of sections of the board and it's a game that really got them thinking.
What did we think of Jaques of London?
The children loved their new Jaques of London games. It was so nice to play something different and the children really liked the fact that their parents, grandparents and even great grandparents would have played the same games as children.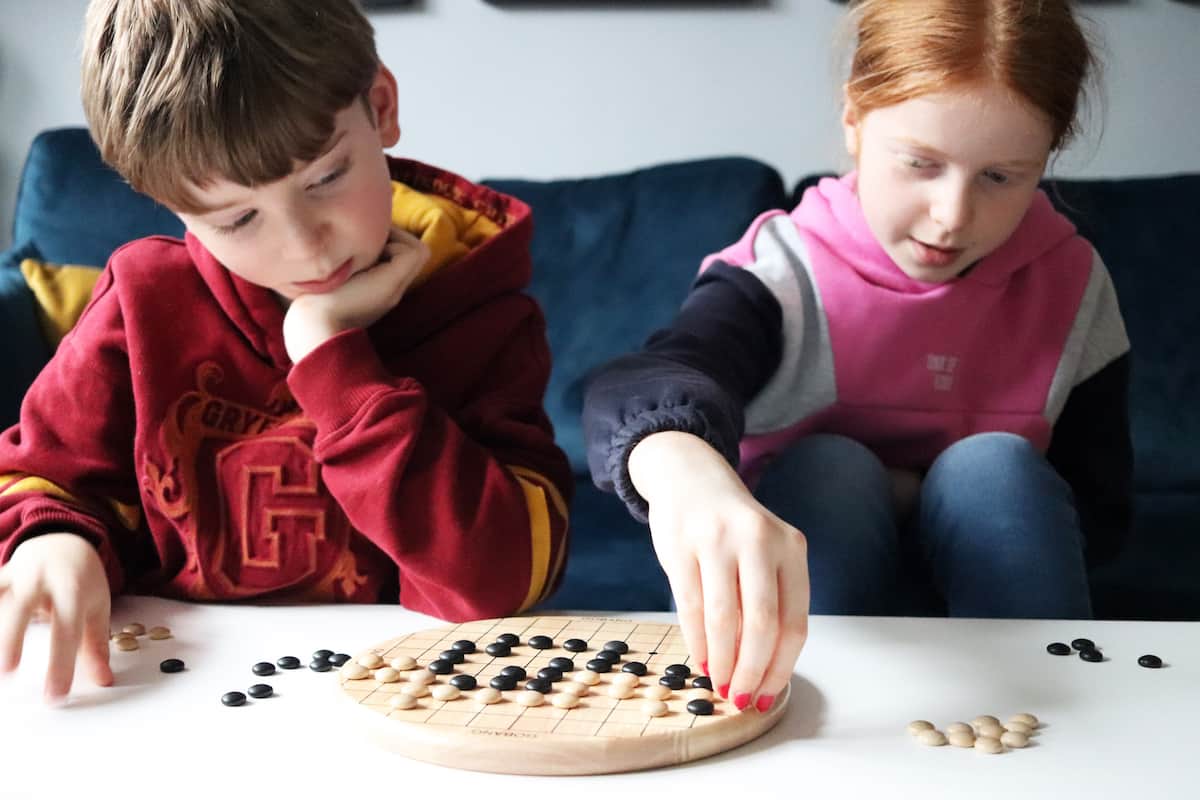 Everything from Jaques of London shouts quality. The products are games that are made to be enjoyed and played with for generations. Everything is well made but also engaging, the sort of games that children itch to play with.
Although the children love screen time and love more modern games like Cluedo and Monopoly, there is a huge place for Jaques of London games in our lives and I know that they are games we'll be playing often.
You can see the full range of Jaques of London toys and games over on their website.