On our break to Cornwall over half term we had a weekend in Devon en route. One morning we spent visiting local attractions, and after a trip to Berry Pomeroy Castle, we went to Totnes Castle for a brief visit before hitting the beach.
What is Totnes Castle?
Totnes Castle is a classic Norman motte and bailey castle, founded soon after the Conquest to overawe the Saxon town. It's the oldest motte and bailey castle in the country.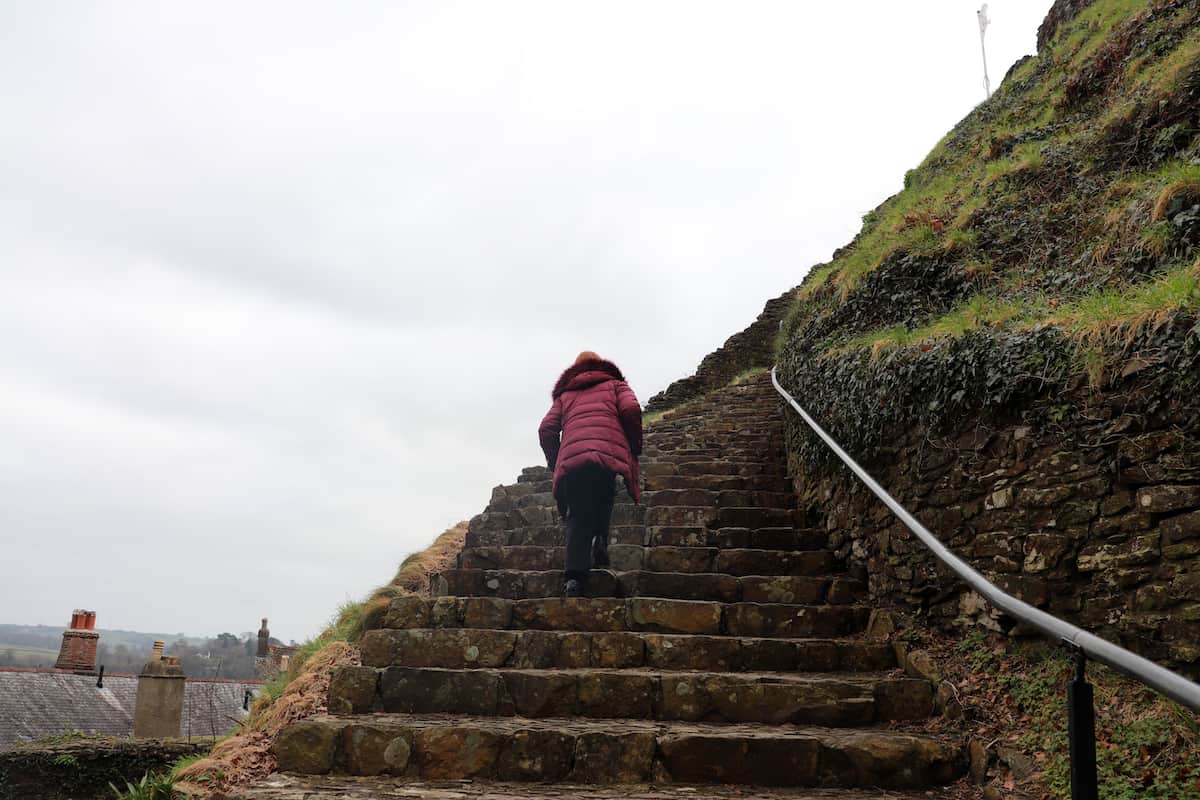 It features a stone shell-keep which crowns the mound and was added at a later date, giving amazing views across the town rooftops to the River Dart.
On our visit to Totnes Castle we parked easily in the council car park just outside the entrance to the site and were greeted by friendly staff.
Totnes Castle is a very small site but we loved climbing to the top of the mound, walking around the battlements and taking in the views. You can see for miles.
We then walked around the outside of Totnes Castle, in what used to be the moat, giving a completely different perspective of the castle.
We were only at Totnes Castle for about half an hour but you could extend your visit with a longer walk or a picnic and we're glad we made the trip.
You can find out more about Totnes Castle over on the English Heritage website. For reference, the castle address is: Castle Street, Totnes, Devon TQ9 5NU