Disclosure: We were sent the featured products for the purpose of this post however all opinions are my own.
The Natural History Museum Shop sent us their Dinosaur Guess Who to play with over half term. I was looking forward to seeing what the children thought of it – especially as they really love dinosaurs at the moment.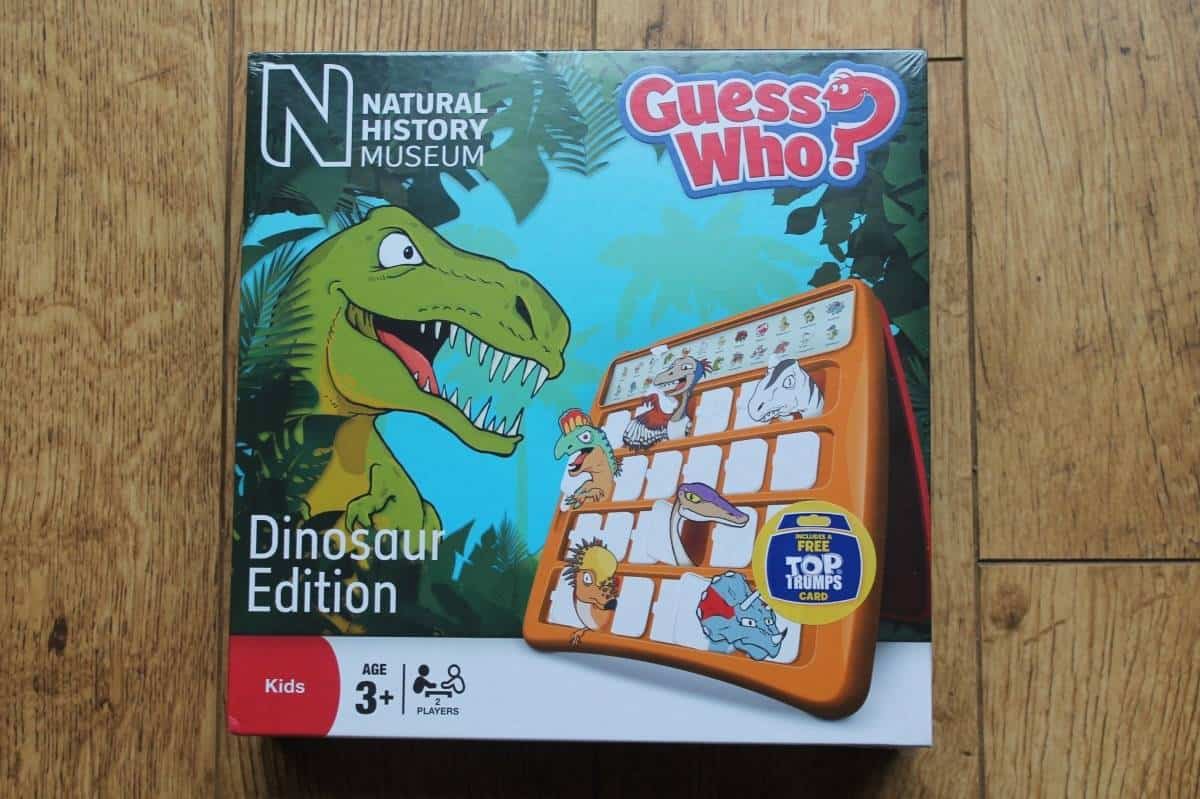 How long does Dinosaur Guess Who take to set up?
The Dinosaur Guess Who game does need putting together the first time you play. This was incredibly fiddly but the good news is you only have to put the game boards together once. Each time you play afterwards there's no real setting up – you can just play straight away.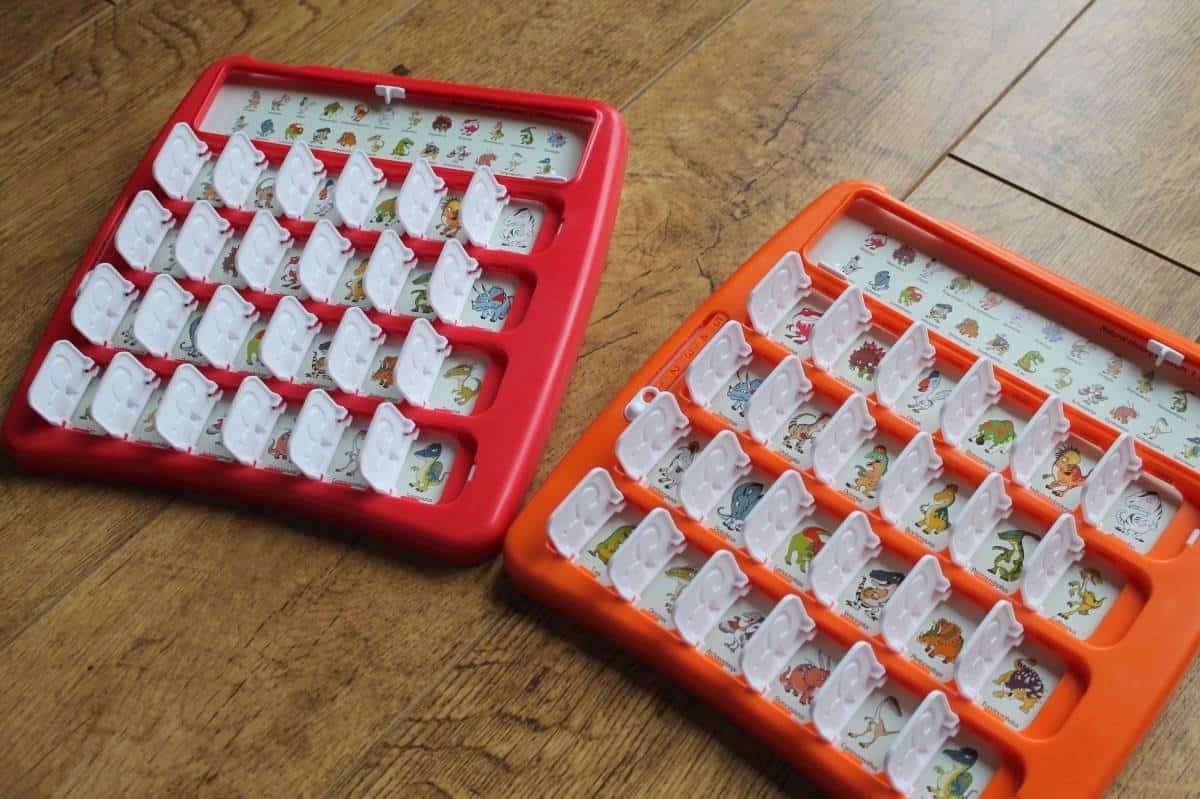 What did the children think of the game?
The children loved the amount of dinosaurs featured in Dinosaur Guess Who. There were dinosaurs of all shapes, sizes and colours with lots of features to talk about throughout the dinosaur games. We did find Dinosaur Guess Who harder than classic Guess Who. You had to be more careful about the questions you asked. For example, most dinosaurs weren't just one colour meaning that if you asked 'Is the dinosaur yellow?' it could have an ambiguous answer. If the dinosaur was yellow and green for example. So we had to ask if the dinosaur had a certain colour on them instead.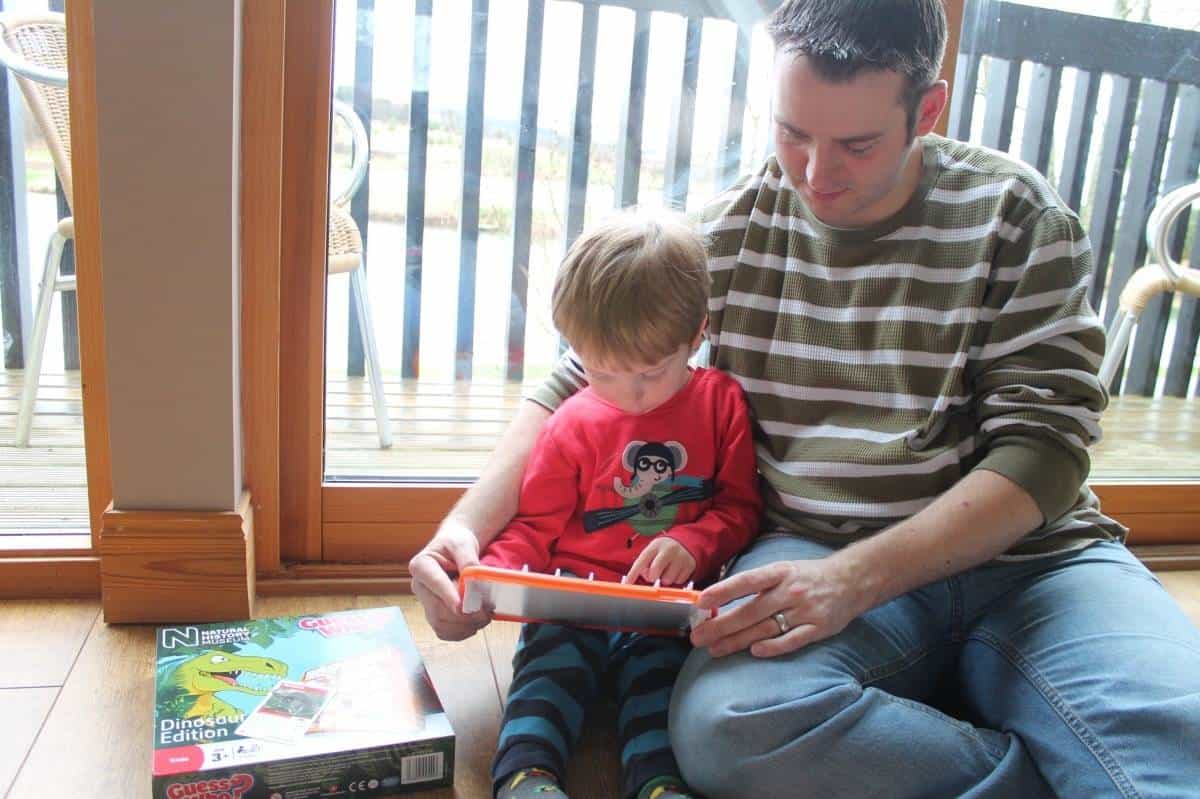 Is the game tricky to play?
Little Man and LP got the hang of the game really quickly. Little Man needed help from Hubby and I to play. So we chose to play as teams so that the adults could help the children make sure they'd covered up all the right dinosaurs.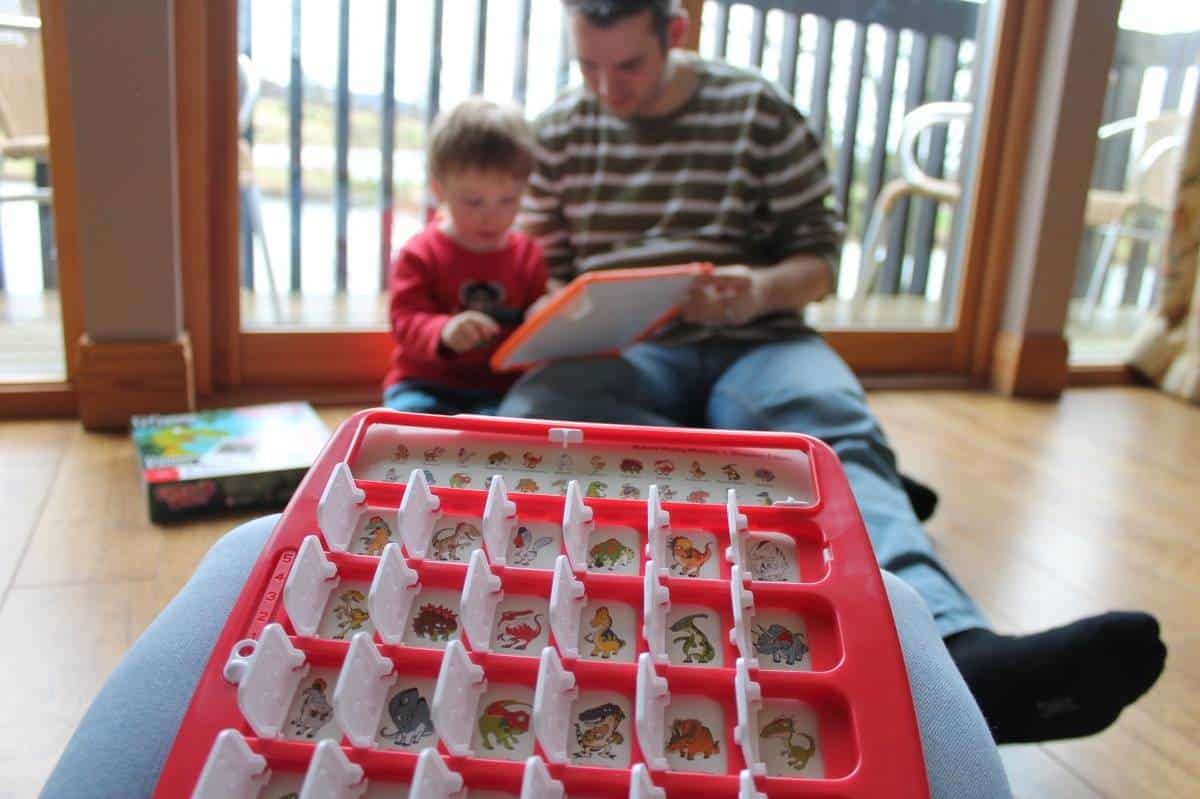 The game board was quite loose. You had to be careful that you didn't knock the doors over the dinosaurs by accident. Once we got used to this it was easy to hold the board so that the doors didn't close by themselves. The boards also attach to each other. This means the children can sit opposite each other and play without having to hold the boards.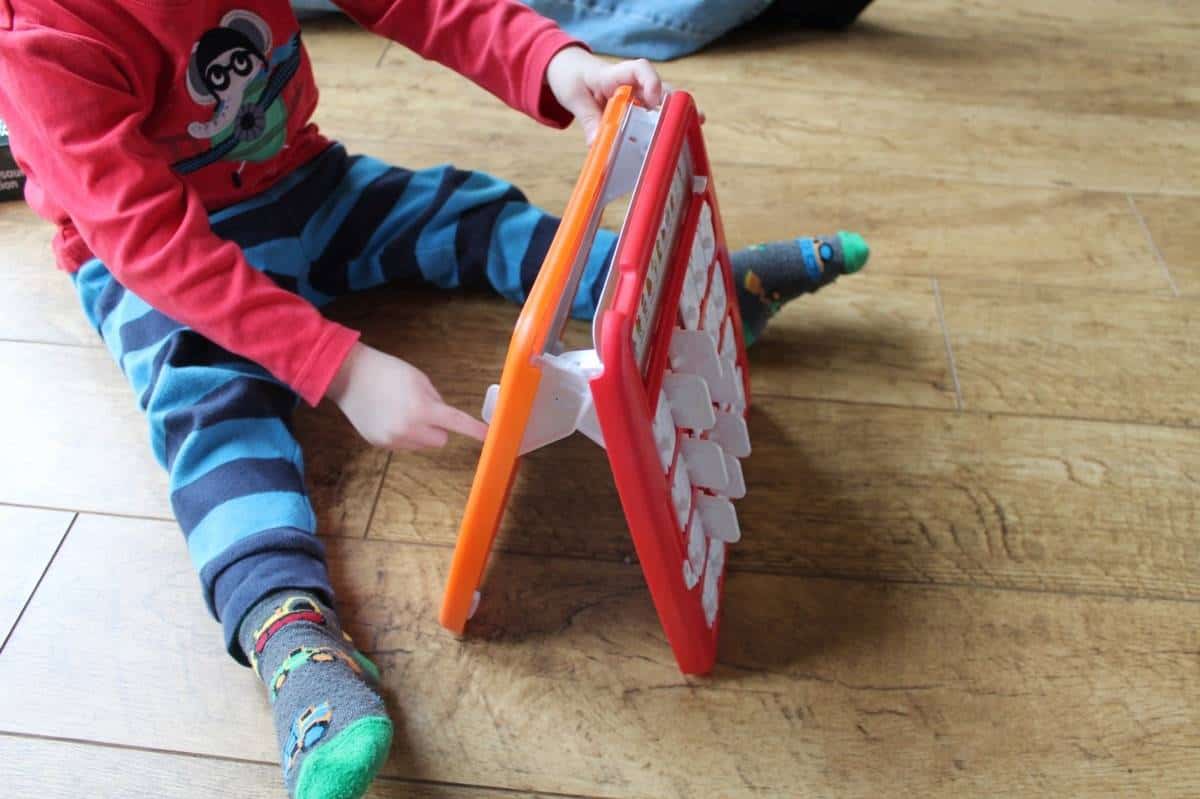 Guess Who has come quite far since I last played it as a child. The Dinosaur Guess Who is just one of many Guess Who games now available. The children loved Dinosaur Guess Who and after the initial set up Hubby and I really enjoyed the game too. A really good game for all the family – especially dinosaur fans! This would make a wonderful gift.
Dinosaur Guess Who has an RRP of £20.00
Disclosure: We were sent the featured products for the purpose of this post however all opinions are my own.