*This is a paid post
I'm sure we're not the only people with family we don't see often. Some of our family are at opposite ends of the country but I have friends with family overseas too, having to keep in touch with FaceTime and phone calls. With relationships like this, it can be hard to let people know you're thinking of them whilst making sure you tell them everything that's going on in your lives. And this is why we love Famileo.
What is Famileo?
Famileo is a fantastic service. It's an app and website that gives family members the ability to share their daily news, compiled together to form a beautiful, personalised paper gazette which is automatically sent to the recipient monthly, bi-monthly or even weekly if you have enough news to share!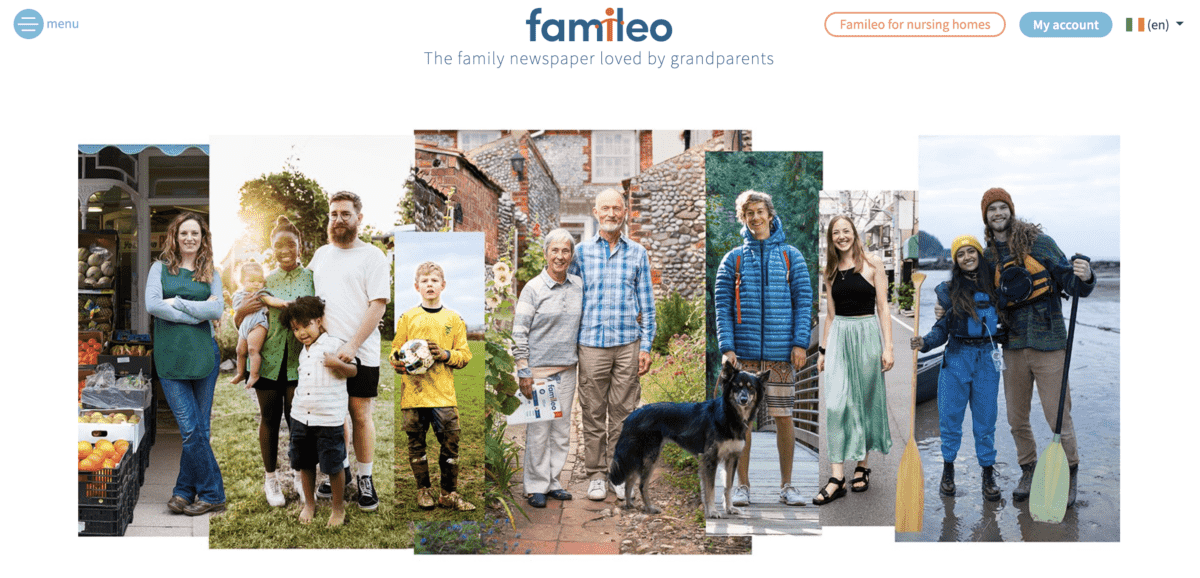 Who is Famileo for?
Famileo has been designed for grandparents but can be for anyone you want to keep in touch with and send something meaningful to. Anyone who will appreciate your family news arriving through their door, putting a smile on their face.
We've been using Famileo to send a gazette to the children's grandads – one in Scotland and one in the West Country who we don't see as often as we would like. You could also send it to great aunts and uncles or godparents. There really is no restriction on who you can send Famileo to and who would appreciate it. But, I'm sure everyone knows someone who would love the addition of Famileo to their lives.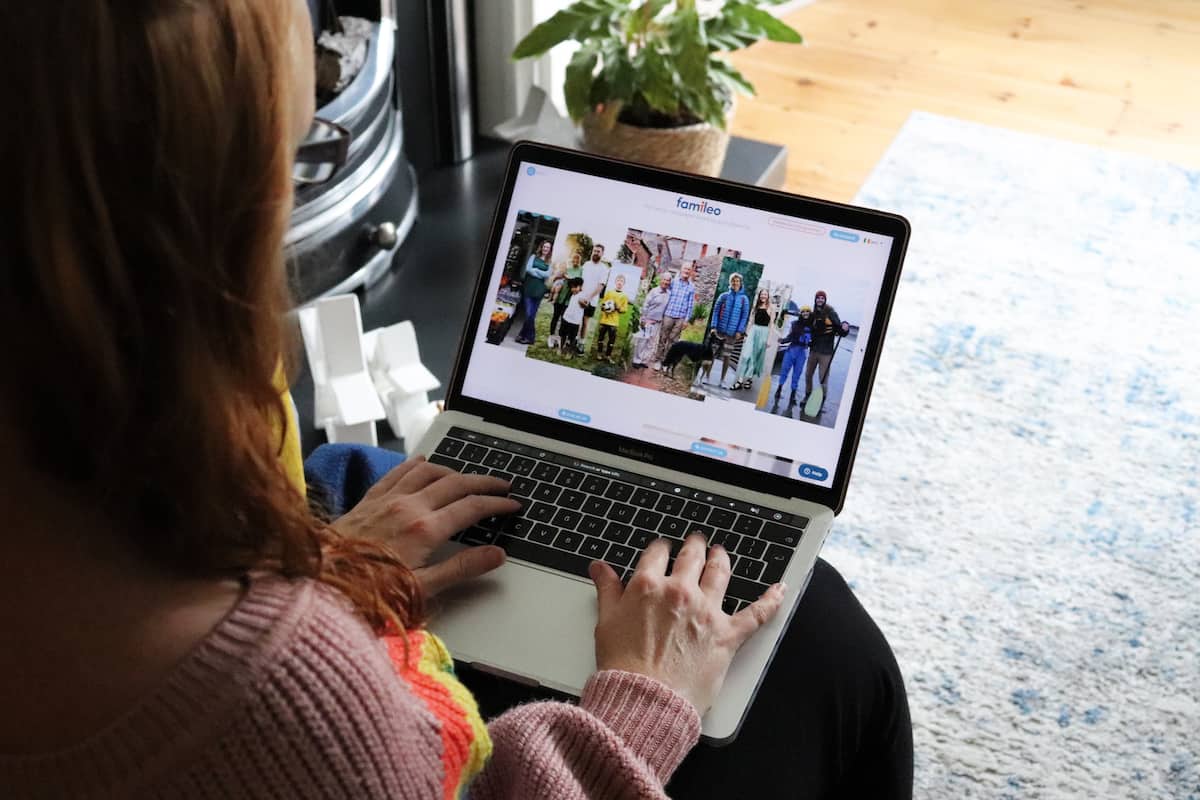 How do you use Famileo?
Famileo is so easy to use. You download an app or use the Famileo website, create a profile for the person you want to send the gazette to, choose your subscription option and start adding news. You can even add multiple people to send gazettes to – and you can duplicate news between gazettes or do different messages for each one. It's really flexible.

Each gazette can contain up to 30 messages and is up to 16 pages long. It's a really good size to include as much family news as you need to from the month and it can be a mixture of text and images. You choose how images are laid out and can write a long message or a little snippet – it's a platform that really works however you want it to.
Famileo: Bringing families together
For me, one of the best bits about Famileo is that multiple people can add news and messages. So, siblings could all add messages for elderly parents or grandchildren could all add news for their grandparents to see. Our first gazette was made completely by me but I've now set Dave and LP up so we can all add little life updates that will be added to the Famileo gazettes, giving each one more depth, more voices and showing how much we all care.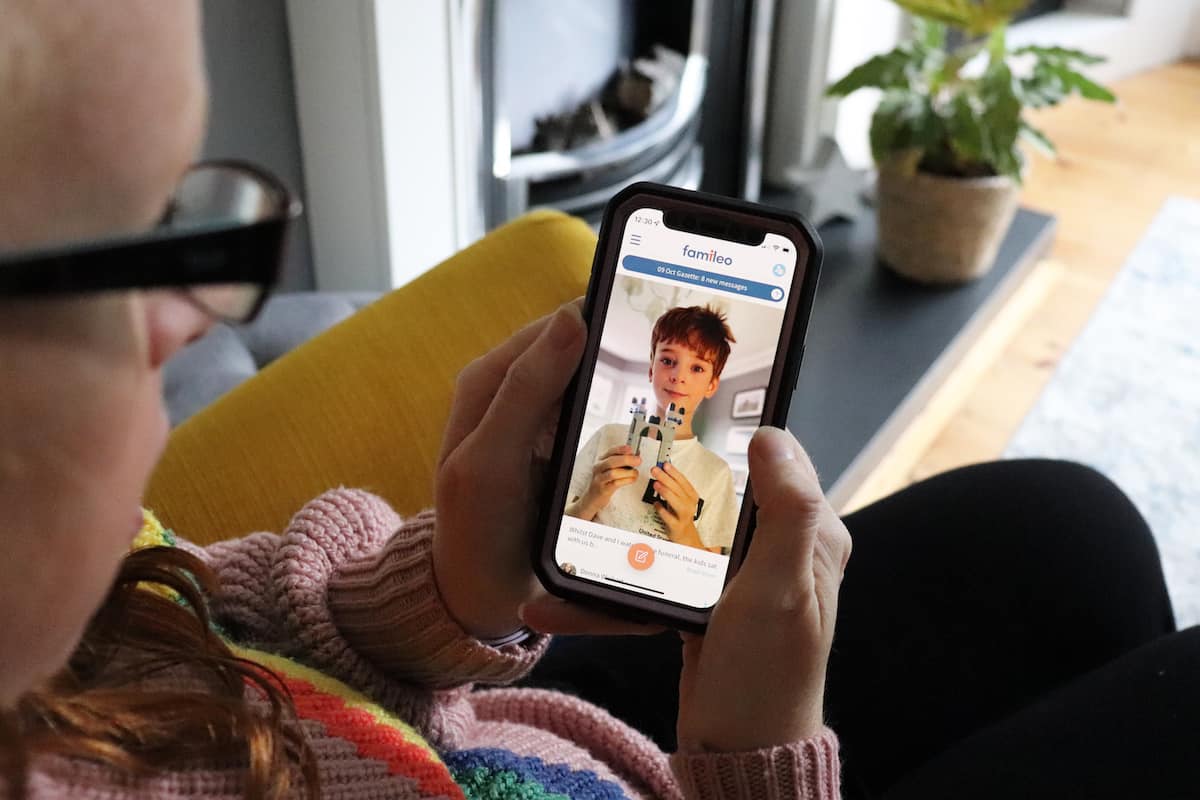 Once subscribed you can invite other family members to be part of your family network, all collaborating together to create a beautiful gazette each month for that special person. There's also a family kitty where all the family members can chip in to pay the subscription fee, making it a really affordable and lovely gift each month.
This makes it fantastic as a gift for grandparents. I always find it hard to think of what grandparents would appreciate and something like this is perfect. It's a gift that keeps giving month by month and that you know they will look at and really cherish.
Where can gazettes be sent?
The Famileo gazette can be sent anywhere in the world. Postage is included in the subscription price and each family member in your family network can also download a pdf version of the gazette as soon as it has been produced. This is lovely to print out and keep as a little momento too.
What do grandparents think of Famileo?
The children's grandads loved their first Famileo gazette. I hadn't told them it was coming and so it was a complete surprise. They both commented on how lovely it was to get something through the door that wasn't a bill!
They said how nice it was to see all our faces, to hear about what we'd been up to over the summer and to see the back to school photos too. Our first gazette included little things as well as the big stuff – how the cat missed us when we were on holiday, for example. I know the little things will be the bits that they really appreciate going forward as they're the things we often forget to mention in phone calls.
For us, Famileo is bringing us closer as a family. It's an extra way of communicating that adds so much more depth to our relationship, helping far away family members feel included and thought of rather than distanced and separate.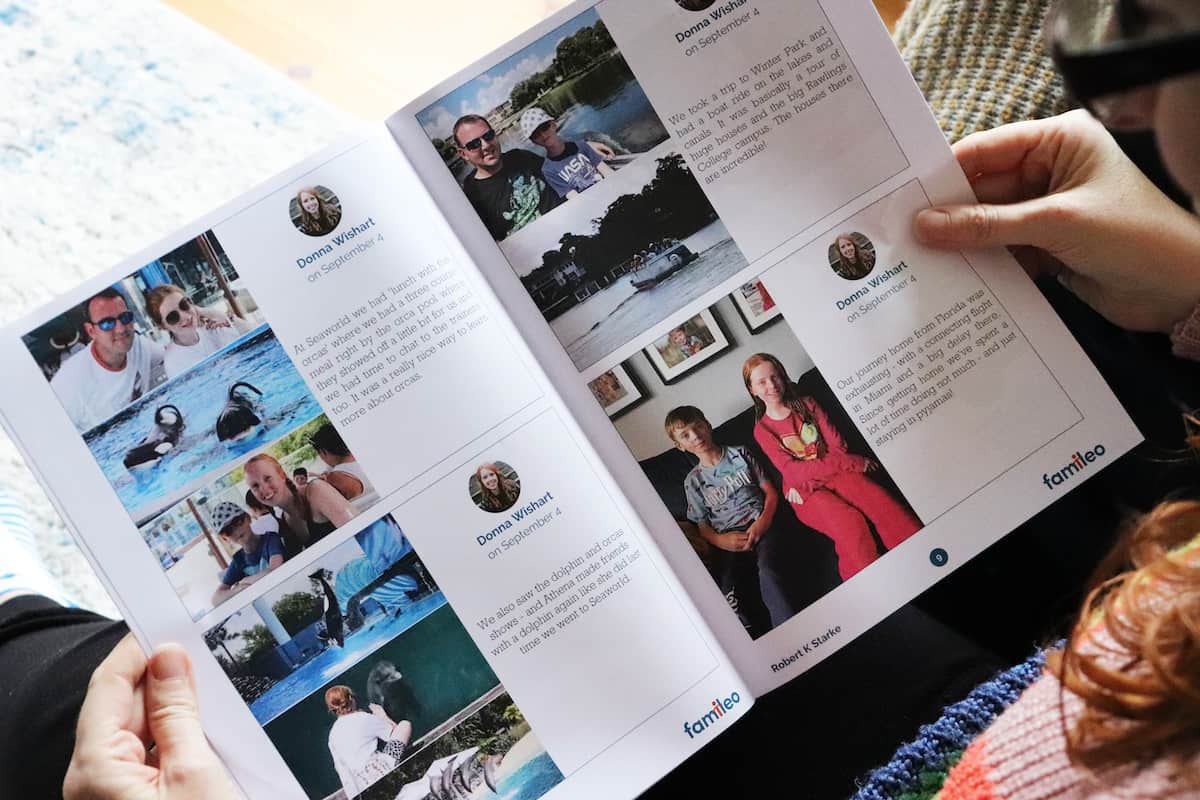 My dad commented on how loved Famileo made him feel. Knowing that we had made the effort and taken the time to create something for him. He'd commented a couple of months ago how lonely he'd been feeling and Famileo, along with extra phone calls, has really made a difference.
In reality, once set up, Famileo is no effort at all. Adding photos and text takes seconds and, when you have a whole family network adding messages, the gazette will be full in no time. It's super simple and a real joy to create.
One lovely little touch with Famileo is that each Gazette has an upcoming birthdays section on the front. I know many parents and grandparents are great at remembering birthdays but mine definitely aren't so this section is much appreciated, a little reminder in case they need it.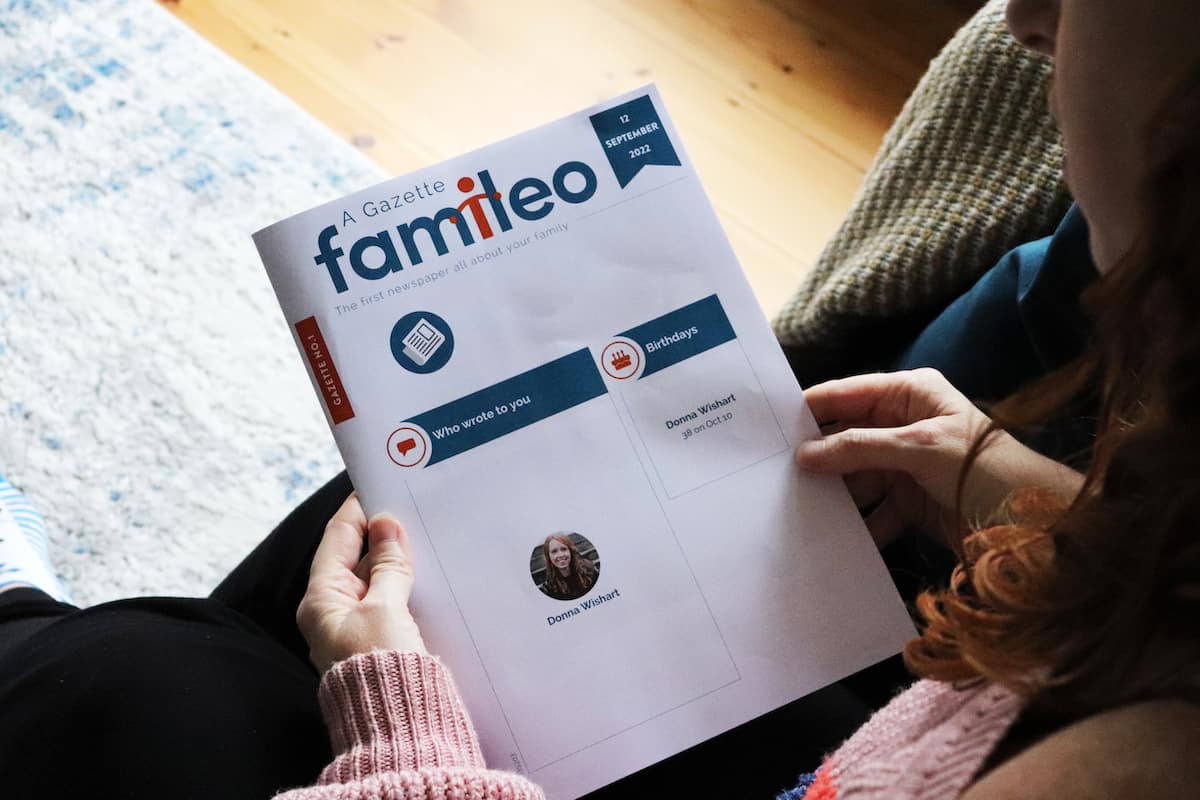 How much is Famileo?
Famileo costs £5.99 for a monthly subscription, £9.99 for a bi-monthly and £17.99 for a weekly subscription and postage included in every package. There's no limit on how many people can join the family network to add messages to each gazette and, there's no obligation. You can cancel a subscription at any time or change the frequency and the delivery address if you need to as well.
Famileo: Our final thoughts
I love Famileo. I think it's such a great idea and fantastic service that so many people could make use of. I know many close families who love to share their news and other families who aren't that close but would like to feel closer, giving their parents or grandparents a monthly dose of happiness and giving them a really lovely insight into their lives too.
You can also use code REDHEAD to get your first month's subscription free on a monthly or bi-monthly subscription. Click here to find out more and subscribe.