Earlier this month we popped along to Camberley Fire Station for their Surrey Fire and Rescue Open Day. It's something that happens every year but we've never been before. We didn't know what to expect but ended up having a really lovely day.
What is a Surrey Fire and Rescue Open Day?
The Surrey Fire and Rescue Open Day is a chance for the local community to find out more about the fire and rescue services in the local area. It's a great insight into what the fire and rescue services do, what services are available and the things that they need to work – like volunteers and donations.
We arrived at Camberley Fire Station about an hour after the event started and it was busy but not too busy. There was a real buzz as we walked into the fire station grounds and so much to look at.
The children immediately saw a fire engine to climb on and explore but the queue was quite big so instead we made friends with some volunteer dogs who scout for fires on their walks over the commons – a job we never realised existed!
The kids and Dave then sat in a Land Rover Defender and did a challenge to see how quick their reflexes were before we explored inside – finding a bouncy castle and other activities for the little ones. There were charity stalls everywhere to find out more about local charities and initiatives, and it felt like such a lovely community event.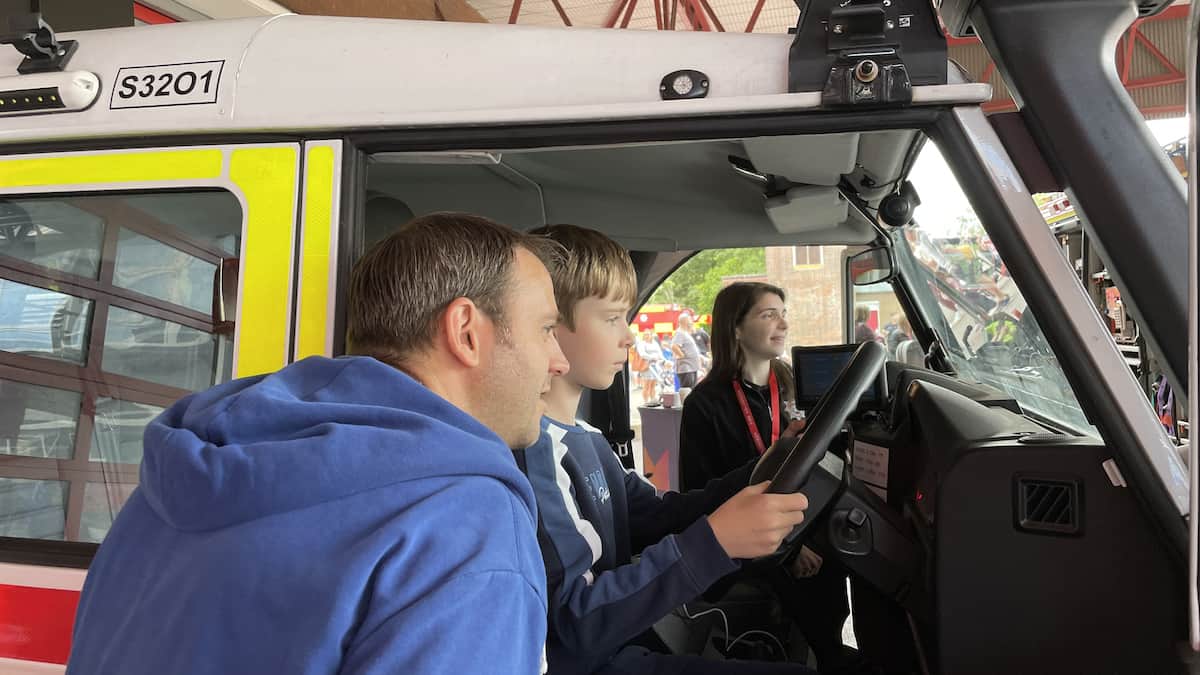 Back outside the children learnt all about a special fire truck used on the commons that basically just holds a lot of water. It was huge and they loved climbing into the cab at the front.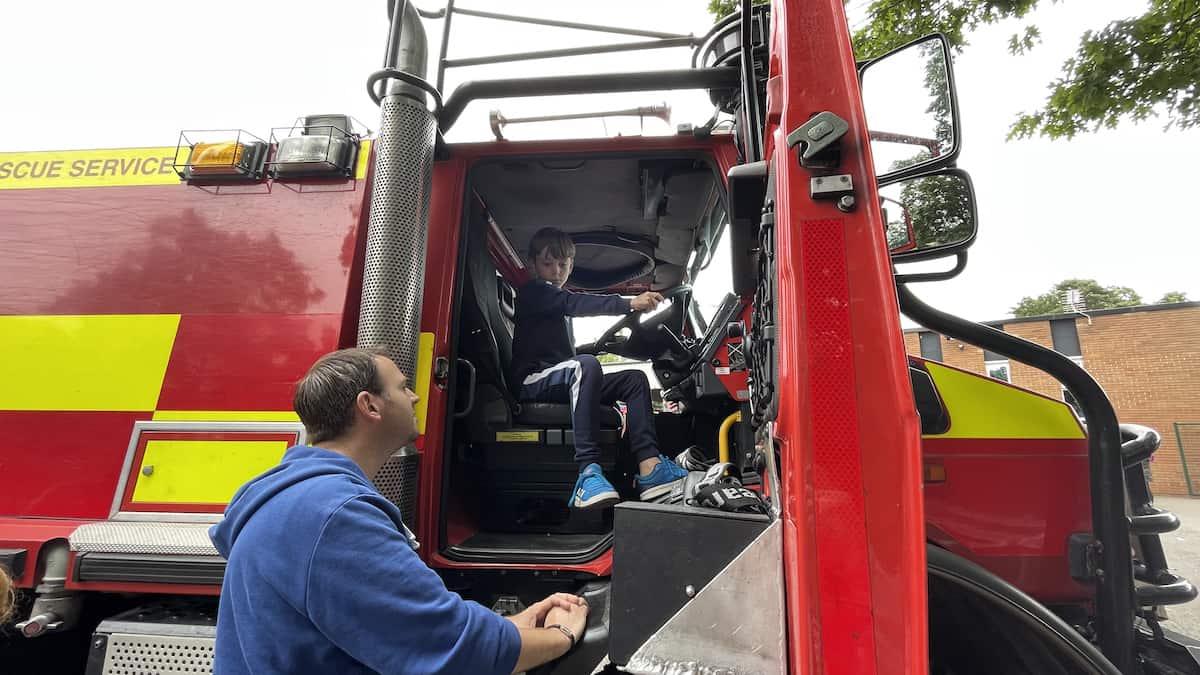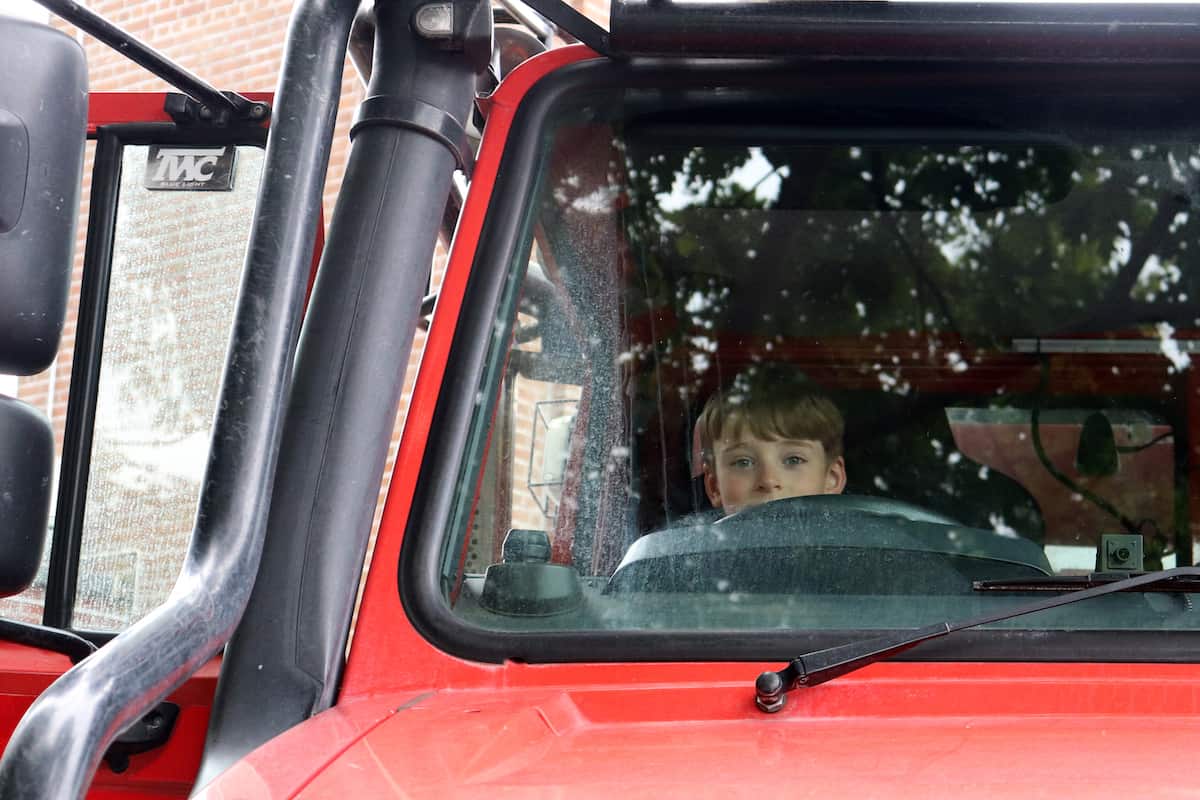 They then got to learn about Surrey Police, climbing into the back of a police van and even sitting in the driving seat of a police car and making the sirens go on and off. That pretty much made their day.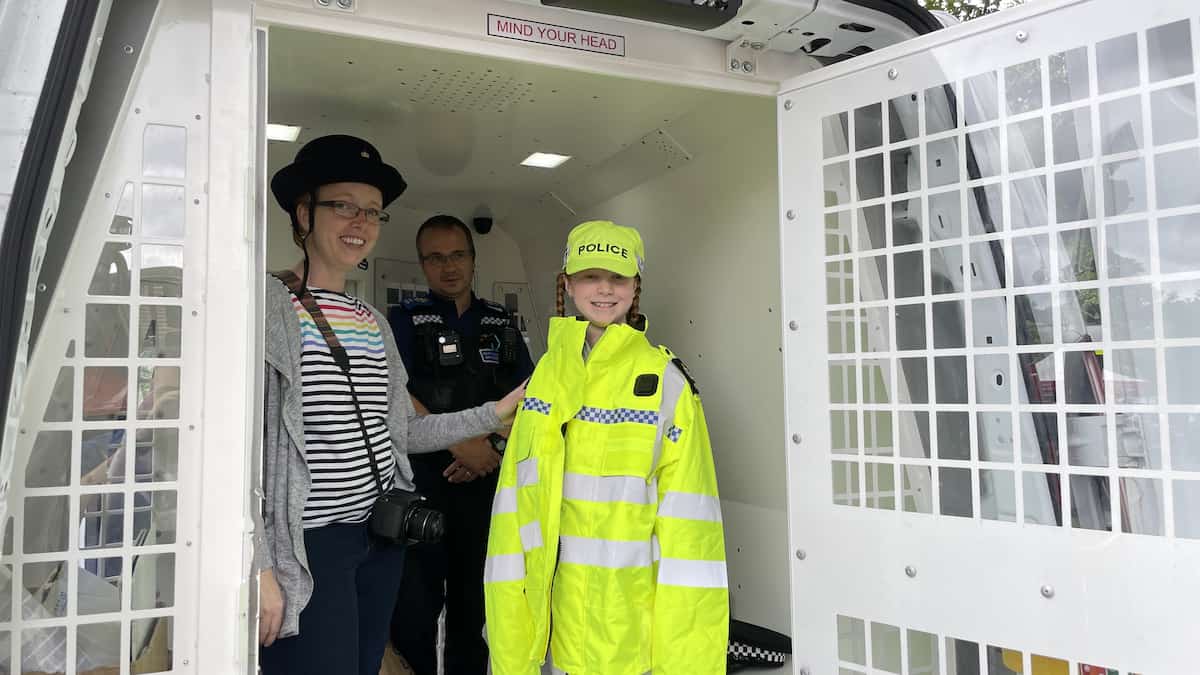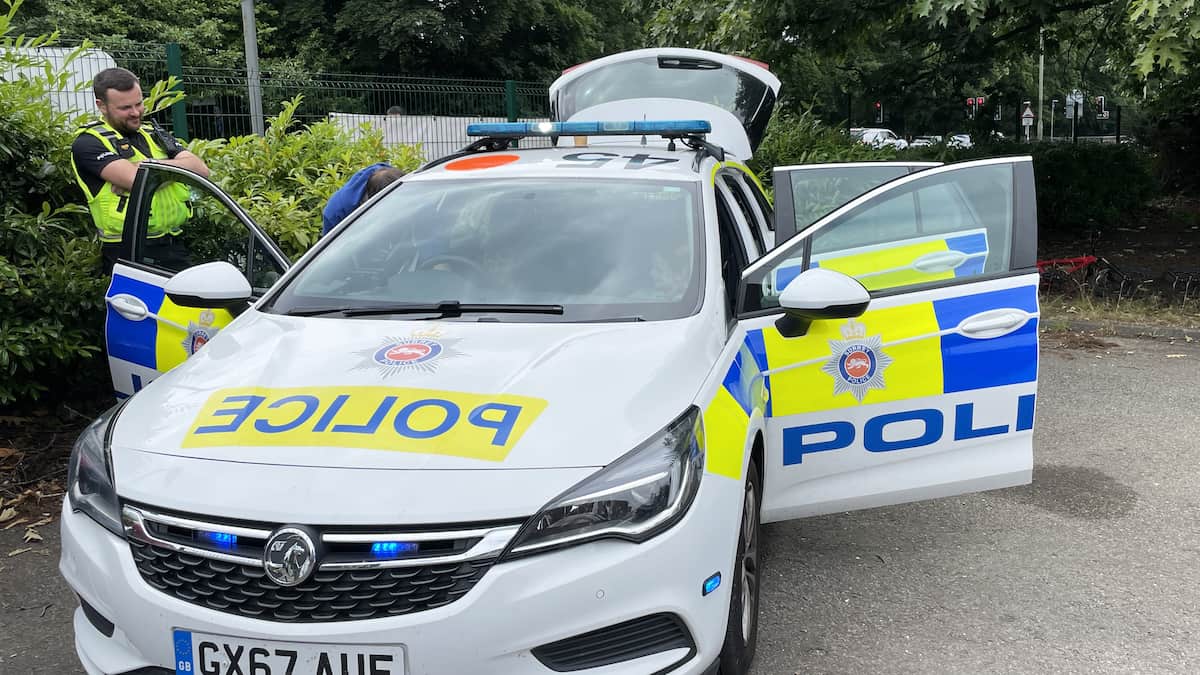 We all learnt about Surrey Search and Rescue, a service run completely by volunteers that we'd never heard of before. They help to look for missing people and any vulnerable people using not just man power but drones and other technology. It was really interesting and just a fantastic service to learn about.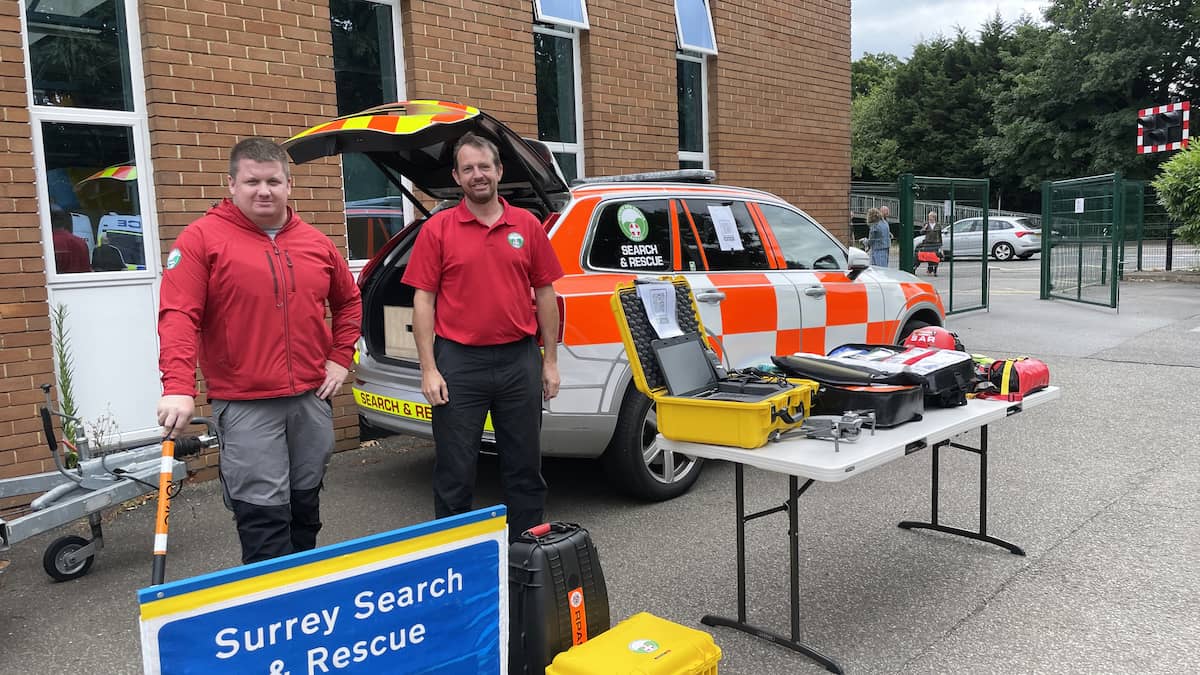 The children got to climb in the fire truck – sitting in both the front seat and in the back – plus they saw a lot of the fire equipment that the fire service used and even got to try and pick up and incredibly heavy cutting tool used to get people out of cars after an accident.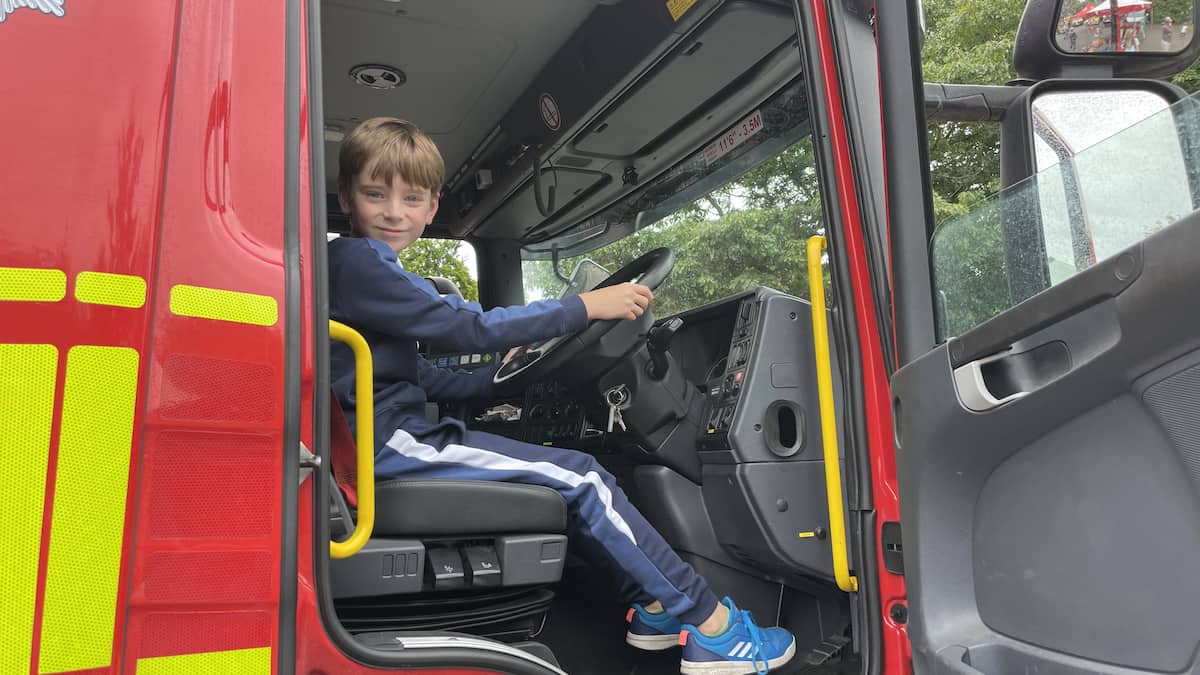 One of the best parts of the day for the children was seeing a fire crane being extended, seeing people going up into the air on it and then watching a drone take footage of the whole thing. They left the fire station wanting a drone of their own as soon as possible!
The Surrey Fire and Rescue Open Day at Camberley Fire Station was such a great event. We learnt so much and met so many lovely people who all do their part to keep the local community safe. They answered our questions, showed us glimpses of their jobs and inspired the children.
The open day had food trucks and ice cream vans on site and so many activities for the children to get involved in. If you're looking to go next time then it's the sort of place you can pop to for an hour or spend a whole afternoon.
You can find out more about future Surrey Fire and Rescue Open Days over on their website.