Disclosure: We were invited on this break for the purpose of this review however all opinions are my own.
I shared the start of our Center Parcs break in my previous post where I talked all about our Woodland Lodge home for the weekend at Woburn Forest, just down the road from Woburn Safari Park, and the range of food options available across the resort. But, there's so much more to know about Center Parcs – especially the activities and entertainment on offer.
What's the Woburn Forest Center Parcs swimming pool like?
The children's favourite part of our break was definitely the Subtropical Swimming Paradise. It really was like being abroad, with the whole swimming complex being in a really well heated space and with palm trees and seating areas everywhere.
The Centre Parcs changing rooms had different sized cubicles for different group sizes and plenty of lockers as well as toilets and hair drying stations.
The children loved the children's pool which had slides, water activities and places to splash around. There was also a separate climbing frame with slides, tunnels and water everywhere. It really was heaven for the children.
What are the height restrictions like?
There was also a beach-like main pool where a wave machine came on every half hour and the children loved this. The pool was deep enough to swim properly in and when the waves came on the children were in their element. There were also big slides but they had a minimum height of 1.2m so just Dave went on those – and loved them. There was also a lazy river with inflatables to ride on and a rapids section outside – which again had a height restriction.
The whole subtropical paradise was well maintained and there were lifeguards everywhere. Having so much seating meant we could sit and watch the children play and we could have easily spent all day in there. Usually we spend an hour in the pool on a break away but we spent 2-3 hours in the subtropical paradise without even realising the time had passed. There was somewhere to get refreshments inside – and you could organise to use your wristband to pay, rather than taking cash with you. The wristband also worked the lockers, making the whole swimming process so much simpler than it usually is.
What is the Center Parcs Woburn Forest Chef's Academy?
Whilst we were at Centre Parcs the kids took part in the Chocolate Chef's Academy which is a three hour session in the Activity Den, home to so many Center Parcs activities. The Chocolate Chef's Academy was a real highlight for LP and Little Man with games, singing and dancing and all things chocolate. They came out with decorated aprons, chefs hats and a decorated box of chocolate creations they had made – they were so happy and proud!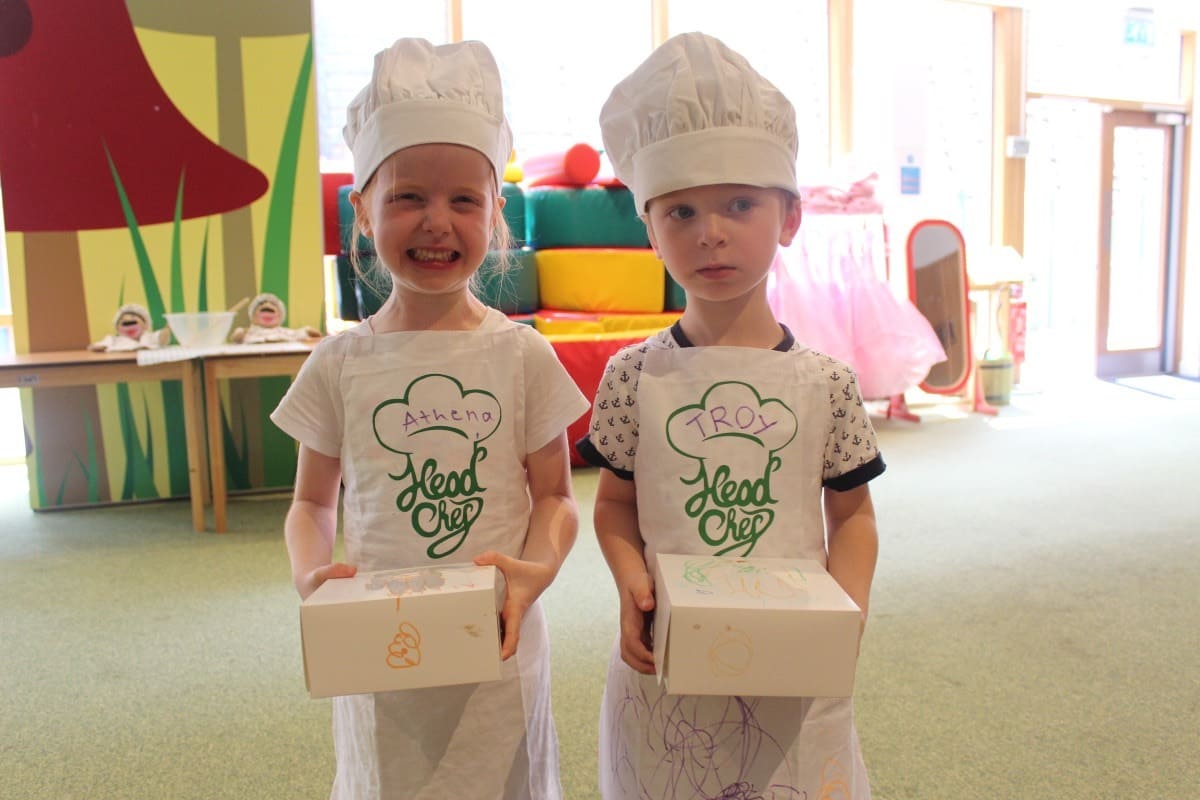 What is the Center Parcs spa like?
Whilst they were enjoying themselves and making new friends, Dave and I went to the spa. The Aqua Sana spa at Center Parcs is pretty amazing and a fantastic option for a spa break. You get given a towel and fluffy robe on arrival – but remember to take flip flops. Also, the robes don't have pockets in which is worth noting.
Then, you make your way into the spa which has so many different worlds. Each had different rooms and we could have easily spent all day there. There were saunas, steam rooms, foot baths and relaxation rooms. As well as so many seating areas, water stations and a beautiful heated outdoor pool too. It was a highlight of our stay and a great way to relax and unwind.
The spa also has a wide range of treatments available. Dave had a back, neck and shoulder massage whilst we were there. It was just what he needed and the perfect addition to our morning at the Aqua Sana spa.
What other activities are there at Center Parcs?
Another highlight of our break for the children was going bowling for the first time. The Leisure Bowl was so lovely and clean. It wasn't too big or noisy either, perfect to introduce LP and Little Man to bowling. We had an hour slot and it was great fun. The children now want to go bowling again as soon as possible.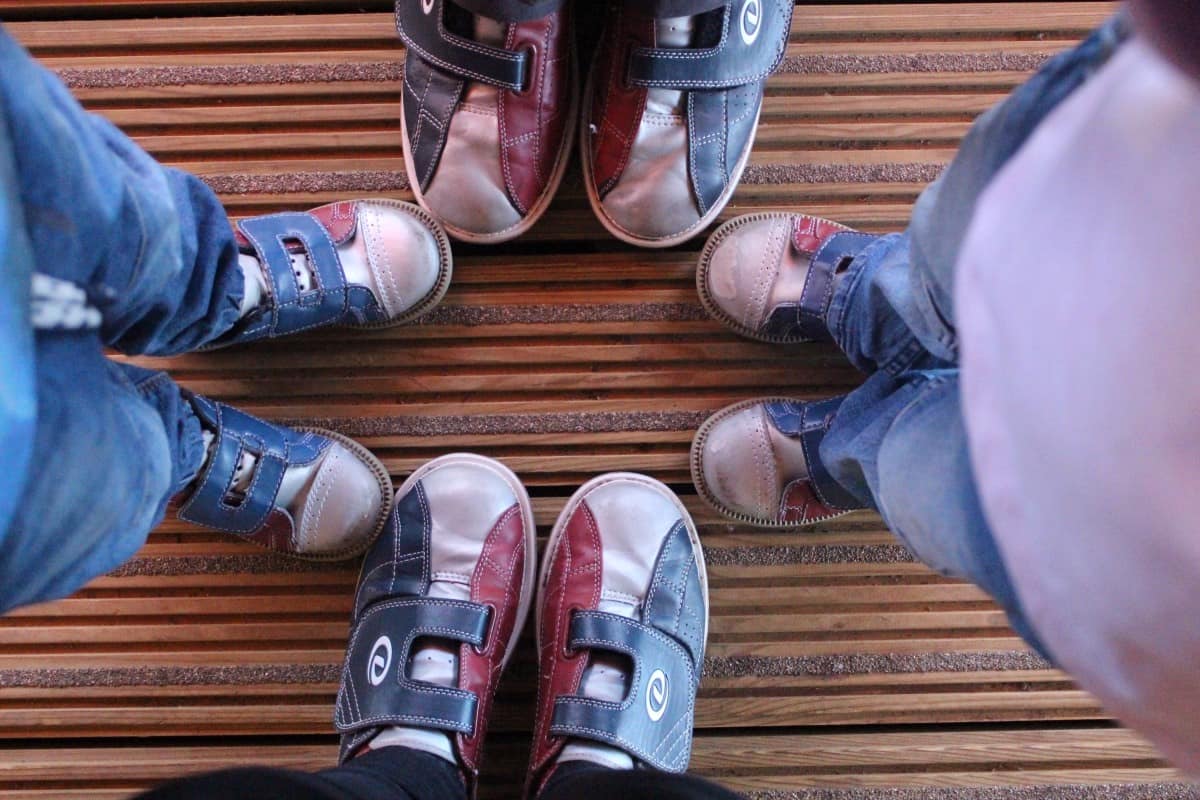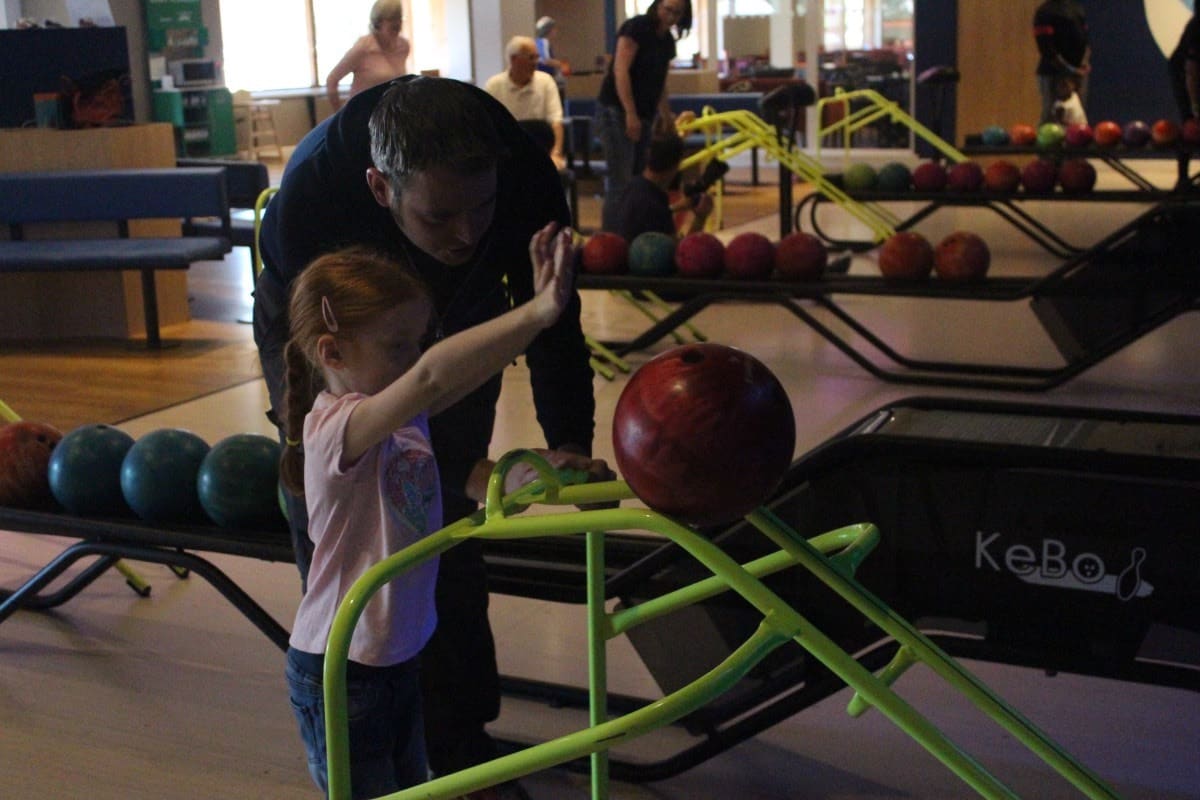 The Leisure Bowl was also home to shows and other activities. We stumbled on a ventriloquist act just before we went bowling. There was a whole program of free shows around the resort that we could have made use of if we had time. It's something that's really with looking into though. There are shows and entertainment in the evening if your children like to stay up late on holiday!
Another activity we tried was a horse and carriage ride. Although this said 15 minutes on the booking information the whole experience lasted about half an hour. The staff involved were some of the loveliest we met. LP and Little Man sat up front with me and really enjoyed the experience. Seeing the other Center Parcs guest reactions to a horse and carriage going past was great!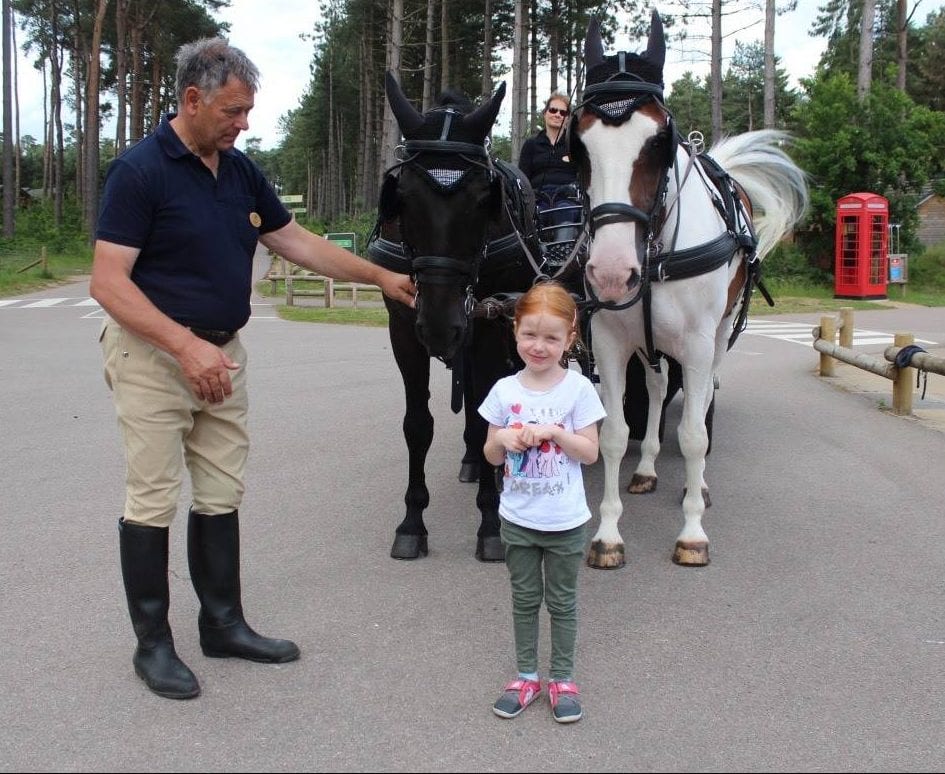 What are the play areas like at Woburn Forest?
The children also spent so much time in the adventure playgrounds dotted around the resort. There were climbing frames, swings and slides that catered for all ages. This gave the children amazing space to burn off energy and pass some time. You really cannot beat a well equipped adventure playground when you're a child. LP and Little Man loved every one that we found.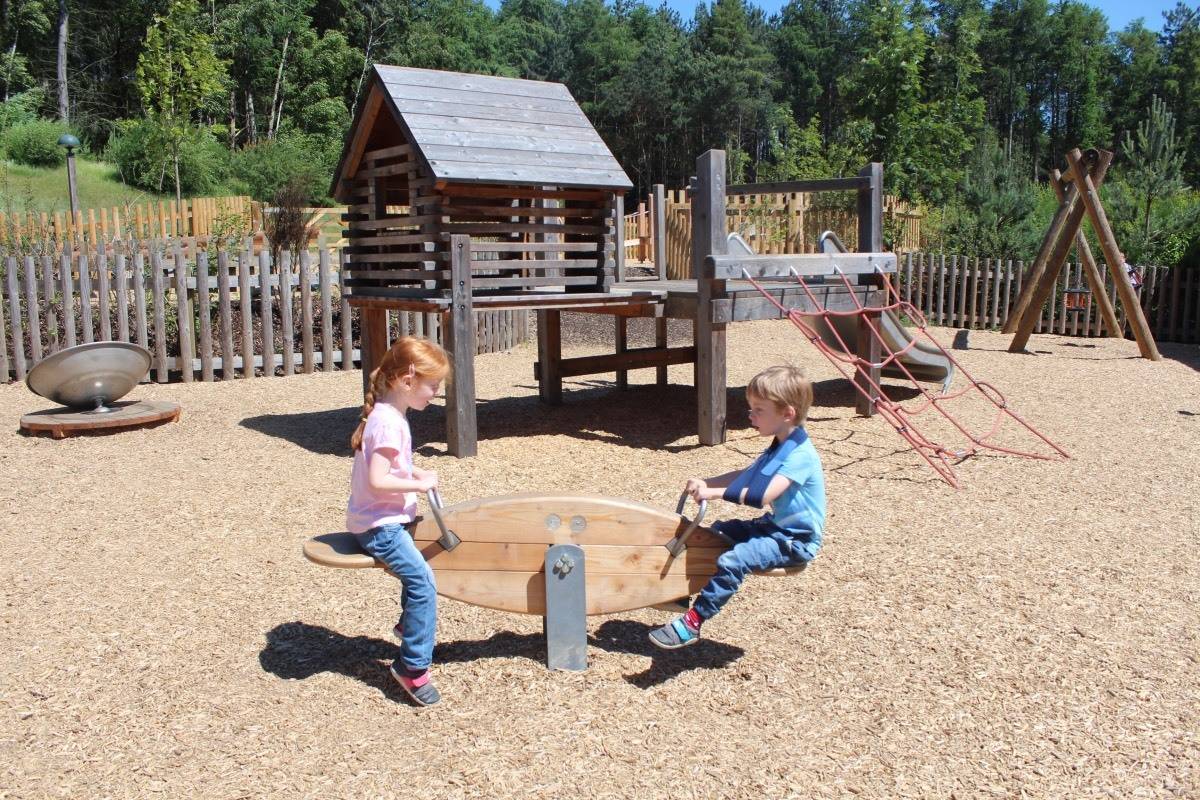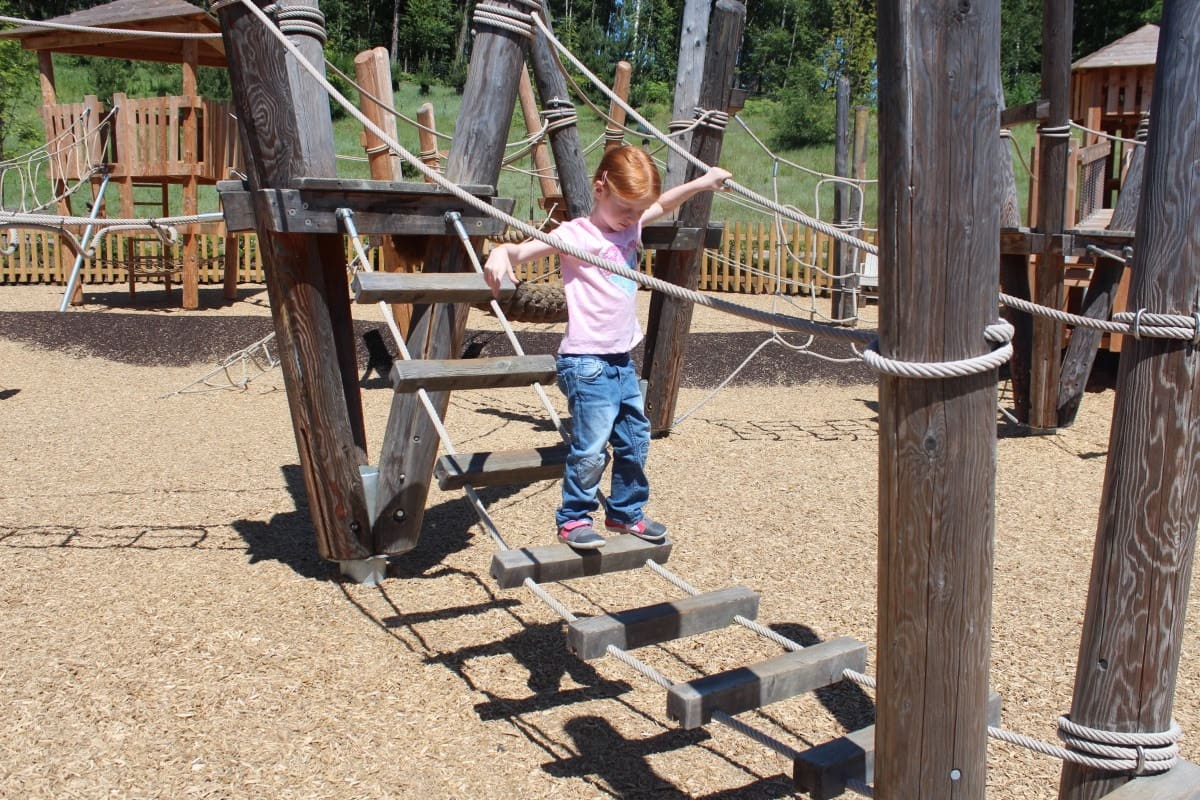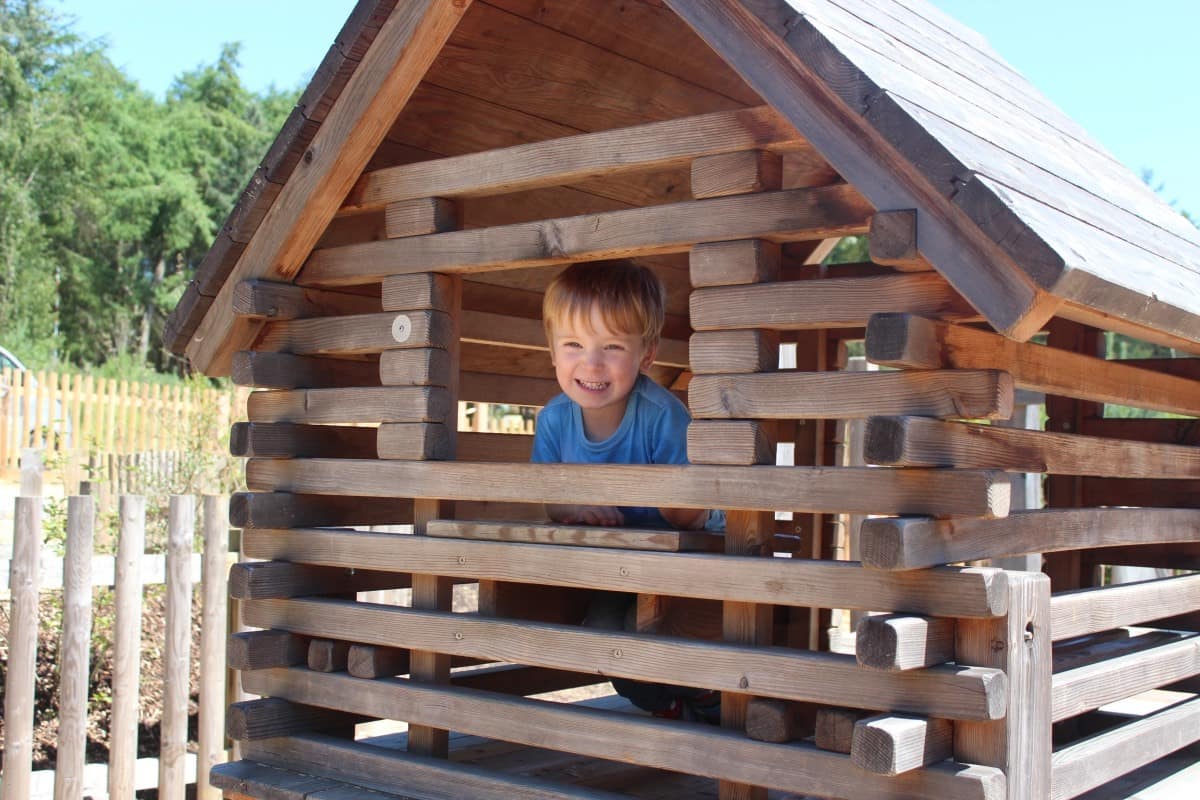 There was so much to do on our Center Parcs break. There was so much more that we didn't get a chance to do either. The children are already talking about going again. They saw the waterfront on our last day and now want to hire pedalos for a trip on the water! There was also crazy golf, den building and so many other activities. That there really is something for the whole family – and every age range too.
Do Center Parcs Activities cost a lot?
Most of the activities at Center Parcs do have an additional cost. The activities we did really made the break for the children. But they could have been just as happy spending time in the subtropical paradise and playing in the adventure playgrounds. There are plenty of entertainment options included in Center Parcs breaks. Plus plenty more available at an extra cost which just enhance an already lovely family break.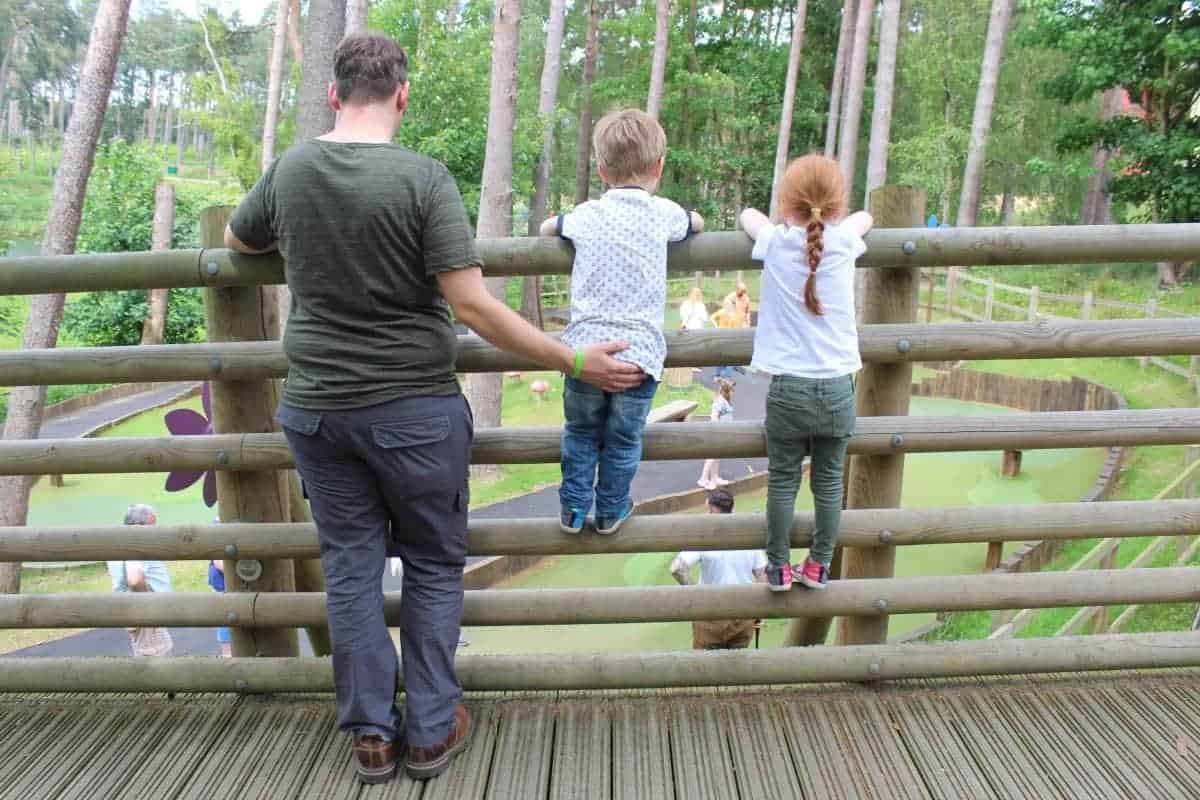 A great appeal of Center Parcs is how relaxing it is. I know, we did so much in a short space of time. Activities aside, Center Parcs is just so peaceful, car free, and idyllic. There's a lake to walk around, forests to explore and so many cycle paths to explore at your own pace. It was so tranquil and that's something you don't often get on a family break.
We had such a great weekend and are planning to go back as soon as we can. For us Center Parcs was a pretty perfect way to get quality family time, relax and have fun too. I couldn't fault it and cannot wait to go back.
Here's a little video of our weekend:
We've also been to Centre Parcs Whinfell Forest on a term time 4 night midweek break if you'd like to read about that experience and we're visiting Elveden Forest soon.