Since LP was old enough to walk we have had a tradition. Each summer the children would have ice lollies on the back step and although our house is now different and our back step has changed, this is a tradition that continues.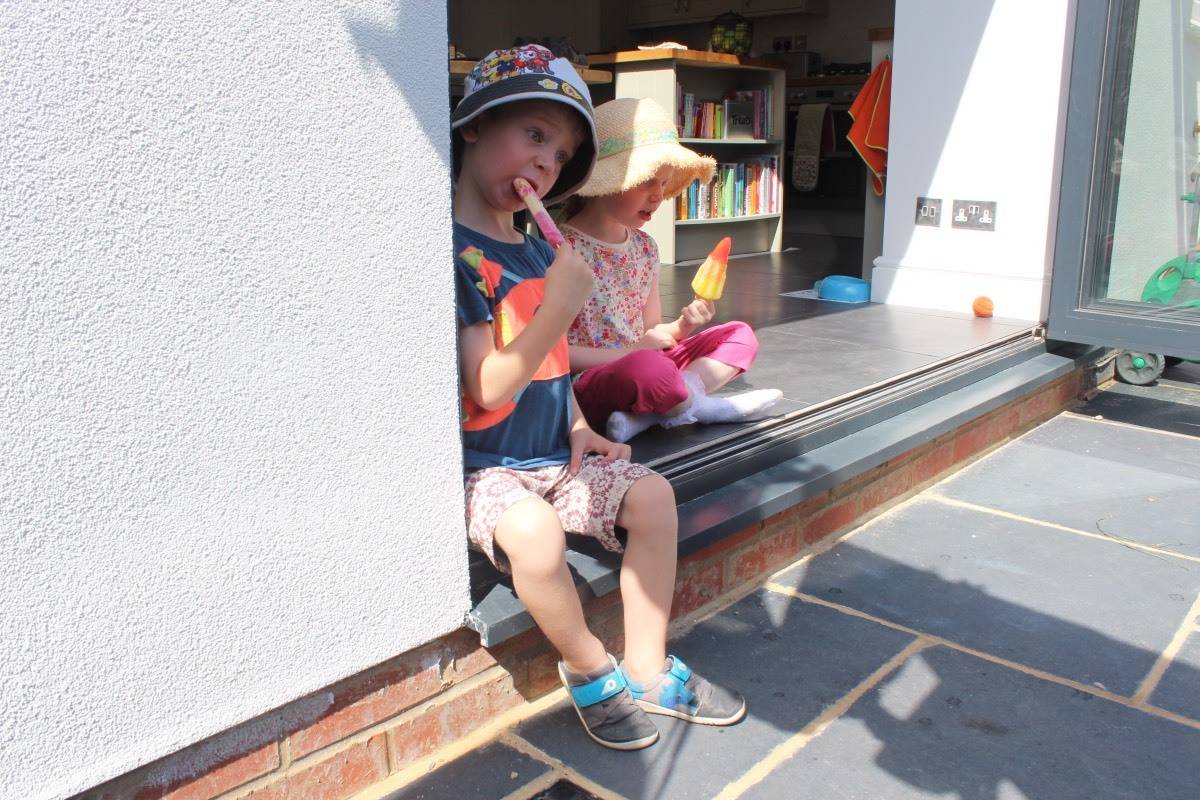 The children have been coming in from school on hot days, sitting on the back step and having an ice lolly. We have a freezer full of them in the summer and they each have their favourites – a birthday cake Fab for Little Man and rocket lollies for LP.
They love to sit there, together, watching the world go round. They watch the cat rolling in the sun, chat to each other and plan the rest of their day. But in that moment they are as still as they get, siblings in the sun, passing time with an ice lolly.
I love this tradition of theirs. Side by side, sitting on a step just enjoying the summer. I have taken photos of them on the back step, year after year and it's so nice to see that nothing has changed – another year, another step with LP and Little Man, right there, side by side, eating those ice lollies.
It's only a few short weeks until the holidays and I can't wait. There will be many more ice lollies and so many adventures but they all start here. At home.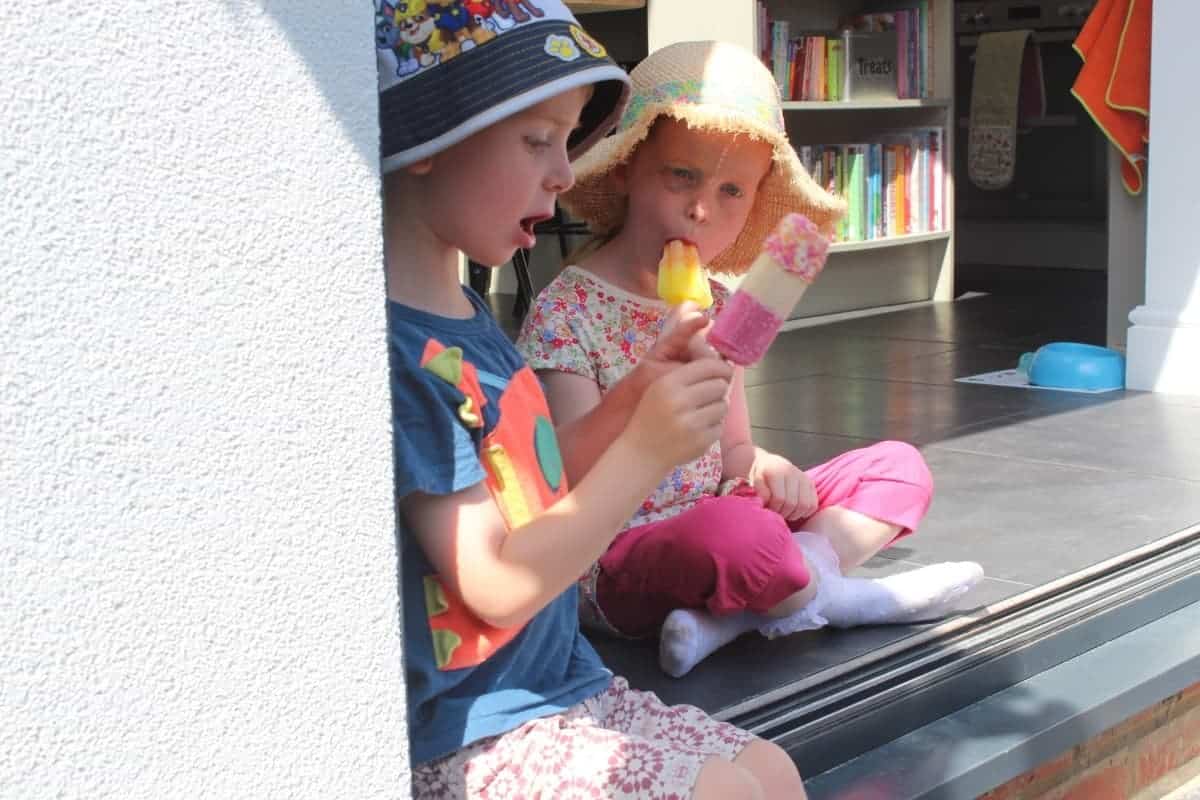 If you have an ordinary moment this week, come and link up with myself and Katie – we love reading your posts each week.
[inlinkz_linkup id=722145 mode=1]