Welcome back to another week of the Ordinary Moments. If you haven't joined in before this is a weekly linky that launches every Sunday morning and is open until midnight on the following Saturday. It's a linky that celebrates any ordinary moments in your life – or the not so ordinary some weeks too. Basically – anything goes. I'll be sharing and commenting on the posts that are linked up during the week and there's a badge at the bottom of the post if you'd like to add it to yours too.
I love Christmas. It is, without a doubt, my favourite time of the year and it's something we look forward to for the rest of the year. But, our Christmases aren't big and glitzy, they are simple and perfect for us. They are the sort of Christmas I remember fondly from my own childhood and I hope that when LP and Little Man grow up that they remember their childhood Christmases in just the same way.
This year we spent Christmas at home and we worked up to it with a festive day at home with our closest friends and a trip to Lapland UK which set us up for Christmas and which left us with no doubt that Father Christmas would be visiting on Christmas Eve.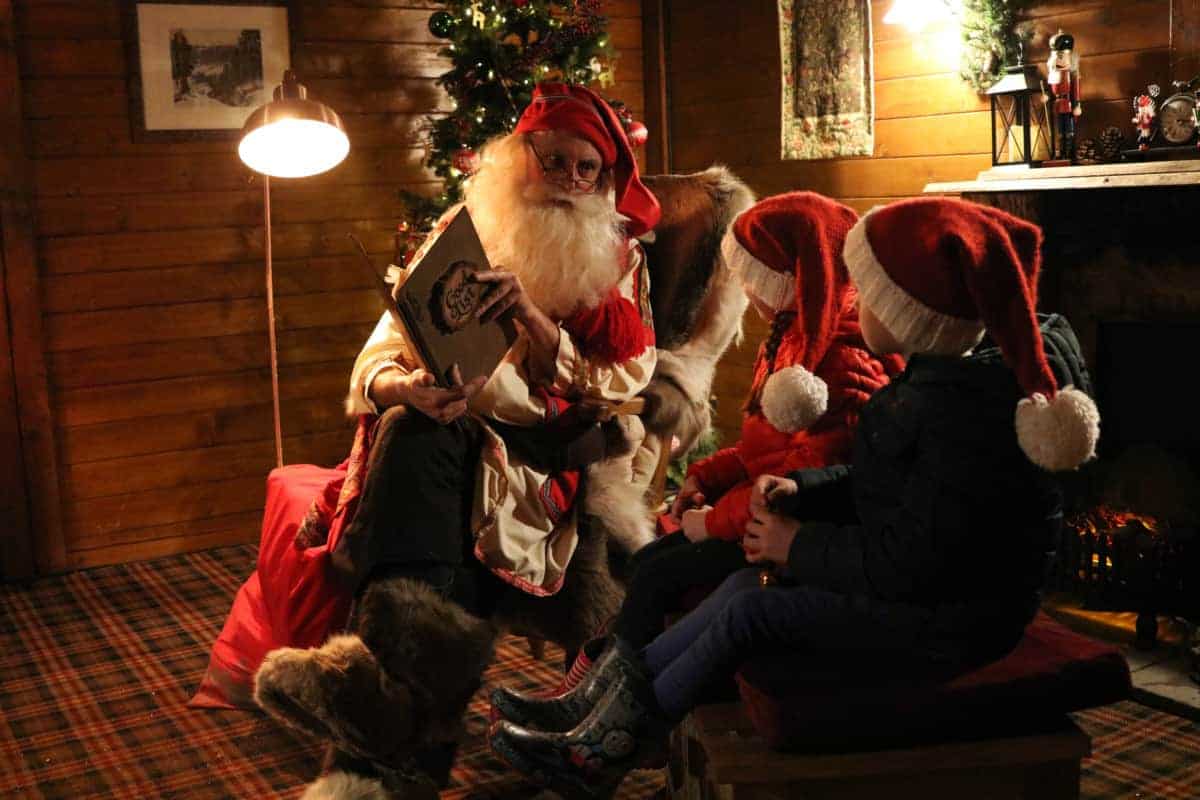 On Christmas Eve we went to the cinema – a tradition for us – and saw Mary Poppins. It lived up to my expectations and we all really, really enjoyed it. In the afternoon my brother came round and we had a really nice and relaxed time together – with the children opening their first Christmas gifts of the year.
Our Christmas day was spent at home with Dave's parents and the children woke up at their normal time, they love sleep – even at Christmas. Father Christmas had been and we spent literally hours opening gifts. We go all out at Christmas and although the children get quite a lot they really appreciate everything and never ask for more or get upset at not receiving something. They are so grateful and I couldn't ask for more than that.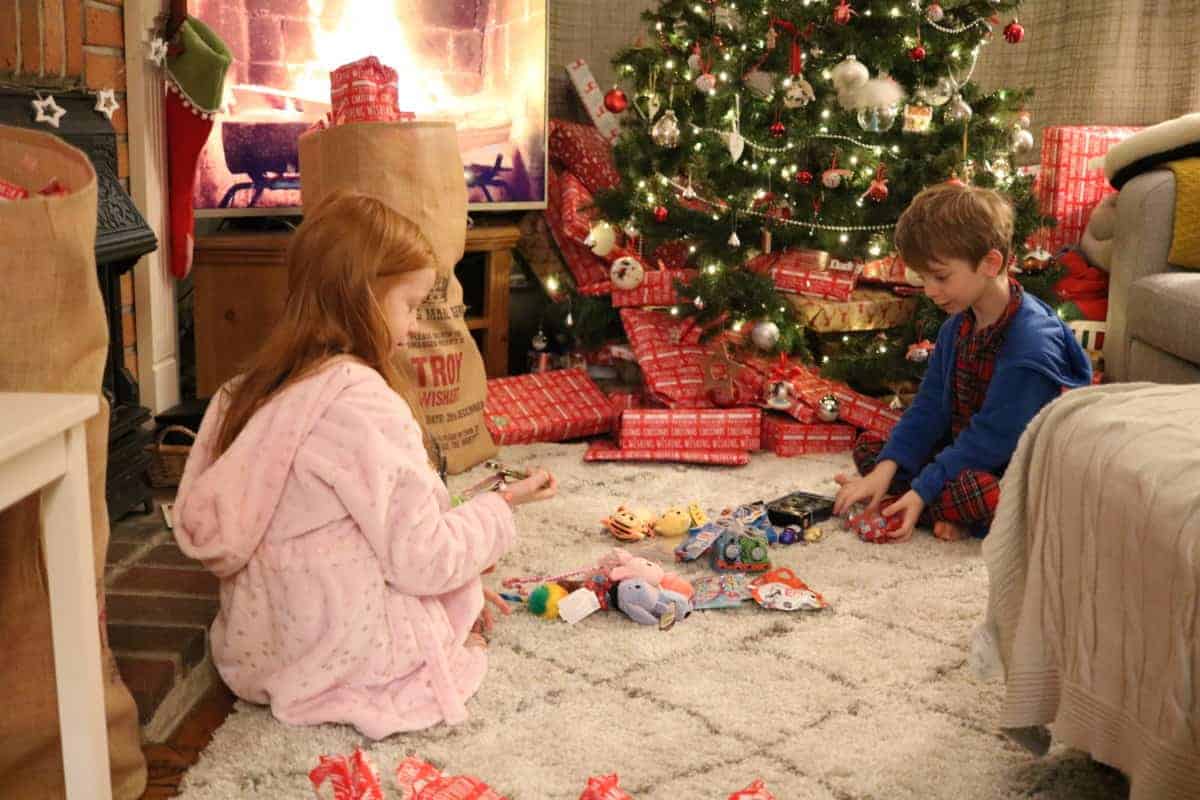 We always have homemade croissants or pain au chocolat for Christmas day breakfast and then we start preparing lunch at midday, making sure we spend time relaxing, playing and listening to Christmas music in between time in the kitchen.
Christmas dinner was great and the day went by in a blur of gifts, food, drink and family time. It was a really lovely day and over before we knew it. But, we had more of the same on Boxing Day, with the day spent at Dave's brother's house with his family and it was just nice to be somewhere we could relax and just spend time together.
After Christmas we went to see Disney on Ice, followed by a day in central London where we saw all the decorations before they came down, spotted Christmas trees and saw Circus 1903 at the theatre – a great way to end our festive week together.
Our Christmas was simple but perfect and I'm already looking forward to next year. A week of relaxing, having time together and appreciating the little things.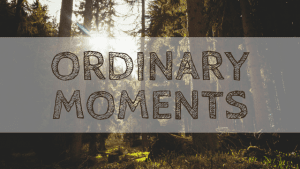 If you have an ordinary moment this week, come and link up – I'm looking forward to reading the moments that you share and will comment and share them on Twitter through the course of the week. Thanks so much for taking part.