And just like that 2018 is over and what a year it has been. At the start of each year I put together a bucket list of things to achieve, do or learn over the course of the next twelve months and now is the time that I sit down and look at how we've done – how much we've actually managed to tick off during the last year.
Here's the list from the start of the year:
And here's an update on everything that we managed to tick off:
Go to Disney World
Over the summer we finally ticked off our dream trip to Florida – and it was everything we hoped it would be. We spent so much time at Disney, meeting characters and collecting autographs. The rides were amazing, the shows were amazing, the fireworks were amazing. It was pretty amazing.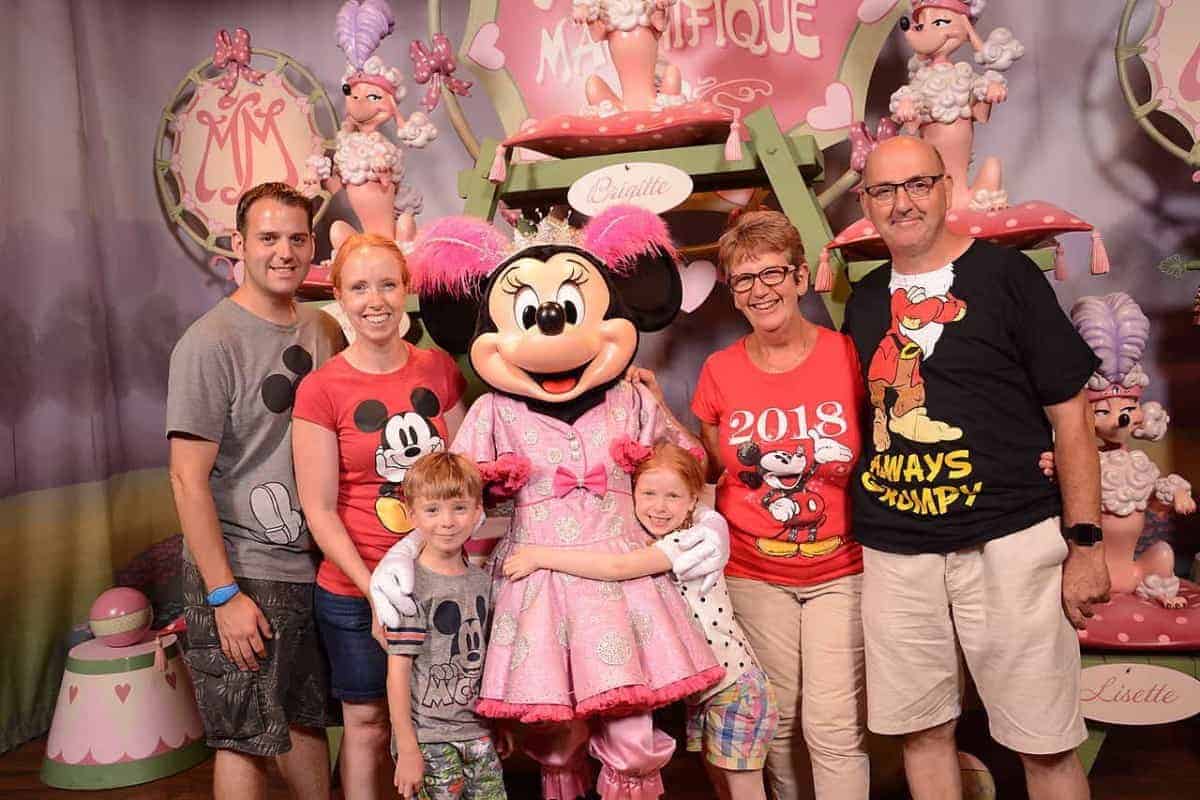 Go to Cornwall
We did it! It was on my bucket list last year but we didn't quite make it so this year we went at the earliest opportunity. We went to Cornwall, we saw friends, went on day trips and saw so many sights. It was a great week.
Go to a new Beach
When we went to Cornwall for February half term and went to a couple of beaches whilst we were there – Godrevy Beach and Porthleven Beach. The children had a great time and it showed me that beaches are so much fun and not just in the summer.
Go to Pembroke Castle
This one didn't happen so I'm hoping we'll make it next year!
Holiday with Friends
We spent half of our Easter holidays in Wales with some of our closest friends. We don't get to spend time with friends who live so far from us as often as we would like so we make the effort to holiday together instead – and this is the best way to catch up. We've already booked 2019's break away too!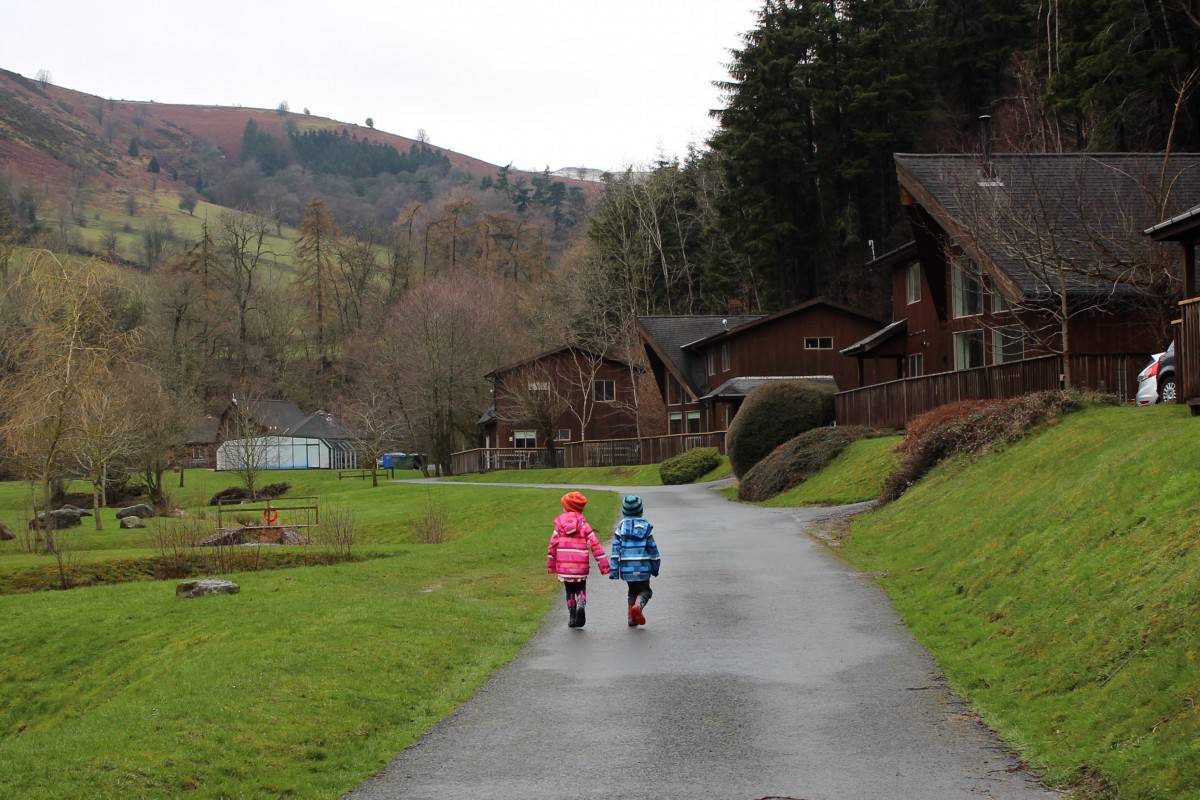 Sort the Garden
Our extension work finished 18 months ago now and since then I'd been itching to get the garden sorted. Well, it finally happened this year! We now have such a lovely garden and one that is so much more family friendly than the old one.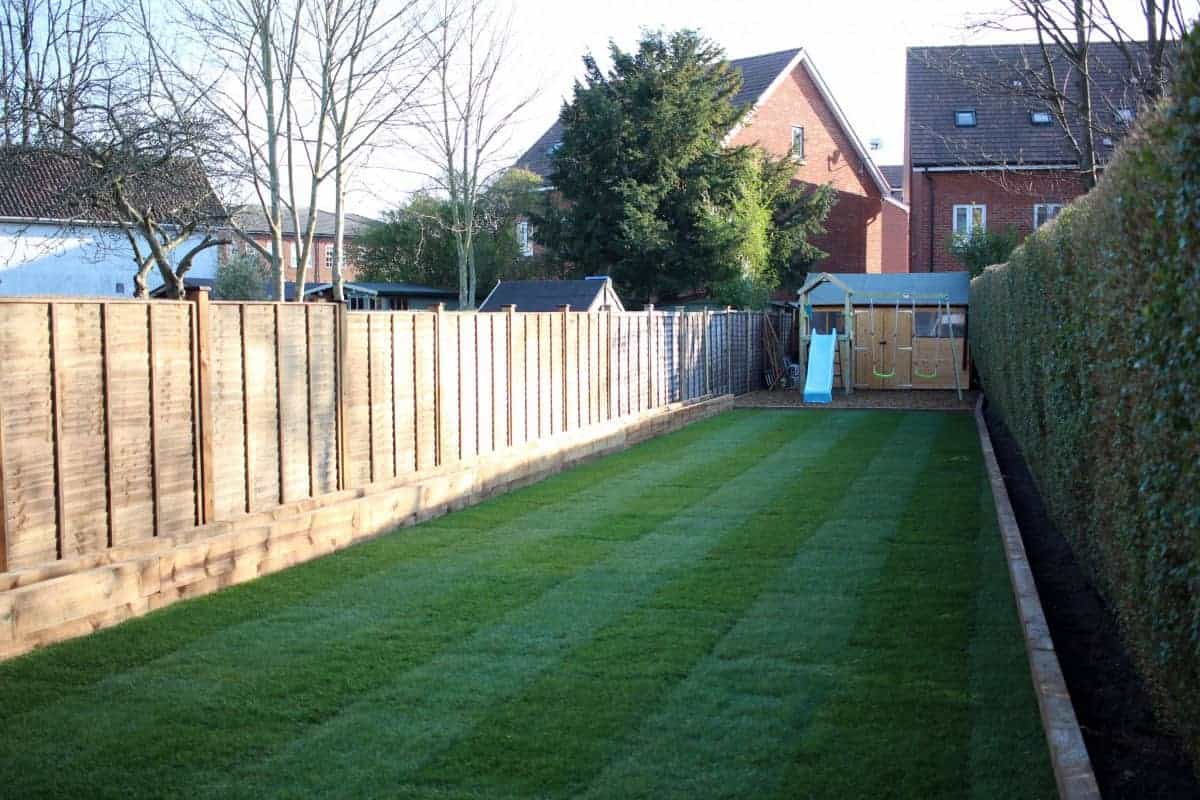 Decorate Little Man's Room and Get Carpet
We finally decorated Little Man's bedroom in September when we came back from holiday. Dave filled in all the cracks and then I spent a weekend painting, cleaning and sorting. It was a good job done and now Little Man is incredibly happy with his space themed room – complete with new carpet too.
Go to Scotland
This is just like Cornwall last year – it just didn't happen. So, I'm planning on bumping this to 2019's Bucket List and aiming to tick it off asap next year.
Plan the Loft Conversion
I've crossed this one off as we've decided against a loft conversion for the time being. We're going to have a couple of years without doing anything major to the house and then see how we feel.
Have a Spa Break with my Bestie
Sarah and I went off to Brandshatch Place Hotel and Spa near the end of February for a little break away and had a lovely time. We try and have a break away a couple of times a year and always feel so lovely and refreshed after it.
Go to Alton Towers
We had our annual trip to Alton Towers back in April, spending a day at the waterpark and another at the theme park. The children loved it and we'll definitely be going again next year – if not sooner if we can squeeze it in.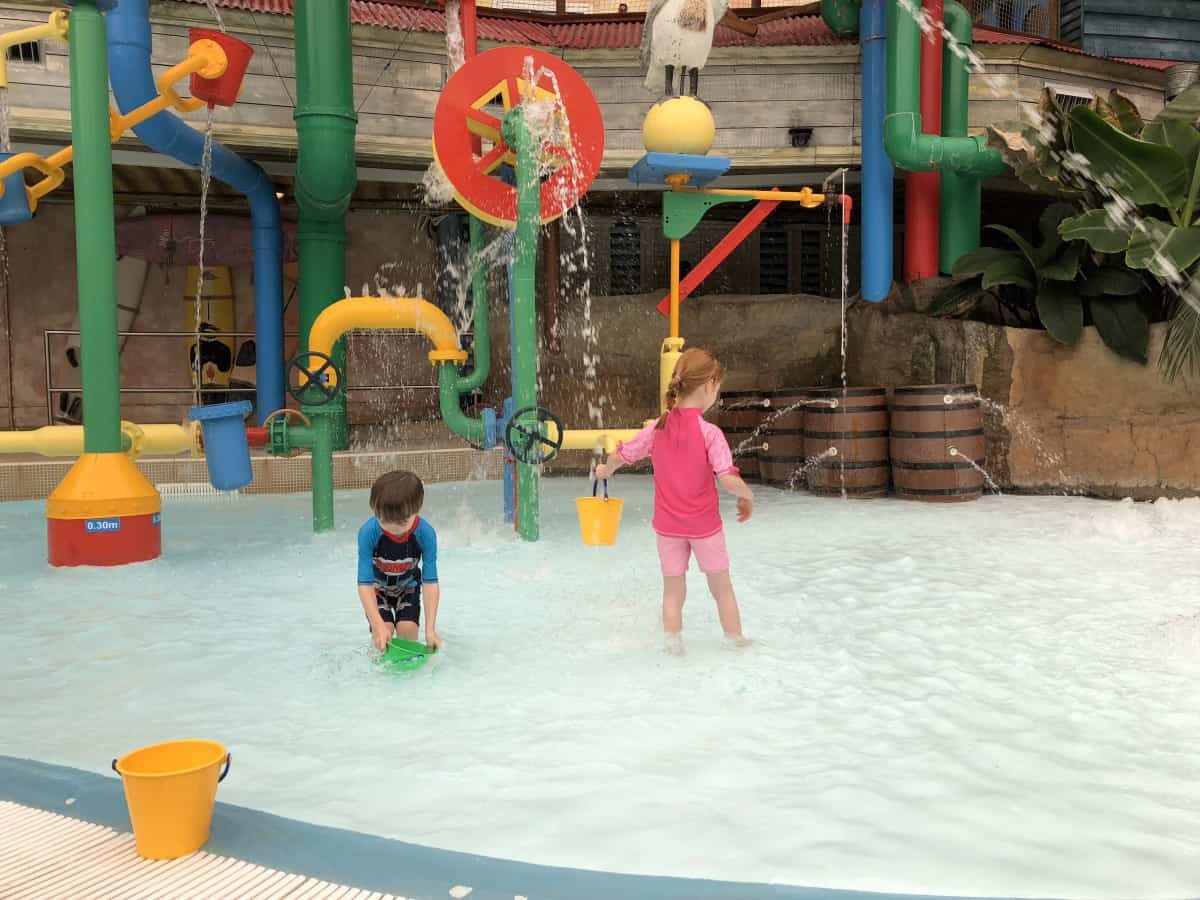 Paint Bathroom Ceiling and Re-do Bathroom Sealant
These have been jobs that we've needed to do since our extension was finished last spring but finally, at the start of the year, we did them! The bathroom looks so much better now and near enough back to how it was when we got it refitted a couple of years ago.
Plant Strawberries
After having our garden renovated we lost our vegetable patches that used to occupy a big chunk of the garden. So, we had raised beds created in the garden design to house strawberry plants – the one staple of our garden, something so simple to grow and something the children love to look after and pick year after year. In the spring we finally got around to filling that raised bed with strawberry plants – and the children couldn't be happier!
Bake Bread
This one didn't happen either – something as simple as baking bread… I think I realised I was happy just buying it.
Go Dancing
I had plenty of opportunities to go dancing this year – at the Vuelio Blog Awards, our blogger Christmas party and two lots of Blog On parties but I didn't do much more than a wiggle.
Get a Climbing Frame
After we had our garden finished we got a new climbing frame to finish it off for the children. It's nice for them to have such a designated play area, somewhere that is theirs and where they can play happily and safely. It's safe to say they really love the new garden.
Read all the Books on my Bed Side
This is a work in progress as I definitely read some of the books on my bedside – and then I got more. One day i will have no books in my to read pile.
Double Date
Somehow we didn't manage to go out for dinner/drinks with another couple this year. I think there's always just far too much going on.
Wear Short Dungarees
I don't have photographic proof for this one but, I wore short dungarees for a lot of the summer. I pretty much lived in them until we went to Florida and they are one of the most comfortable things I have ever worn. They will now be a wardrobe staple!
Learn Premiere Elements
I intended to learn how to use this as an alternative to iMovie but I realised that iMovie works for me and I'm happy with it – so there's just no need to learn something new.
Take Monthly Couple Photos
I've crossed this one off too because it was a major fail. Dave and I just don't get the chance to take couple photos.
Have a Night Off
I have actually had quite a few nights off from work this year – I have had nights off to go out, ones to sit and watch a movie and ones to just go to bed early. I have definitely got a better work-life balance now.
Go to a New Conference
In April I went to Somerset for the Flea Retreat, a brand new event on the blogger calendar. It was literally the perfect weekend and I am so glad that Flea Enterprises have decided to make it an annual event. I learnt so much, relaxed and socialised – it was awesome. I cannot wait for the next one in May.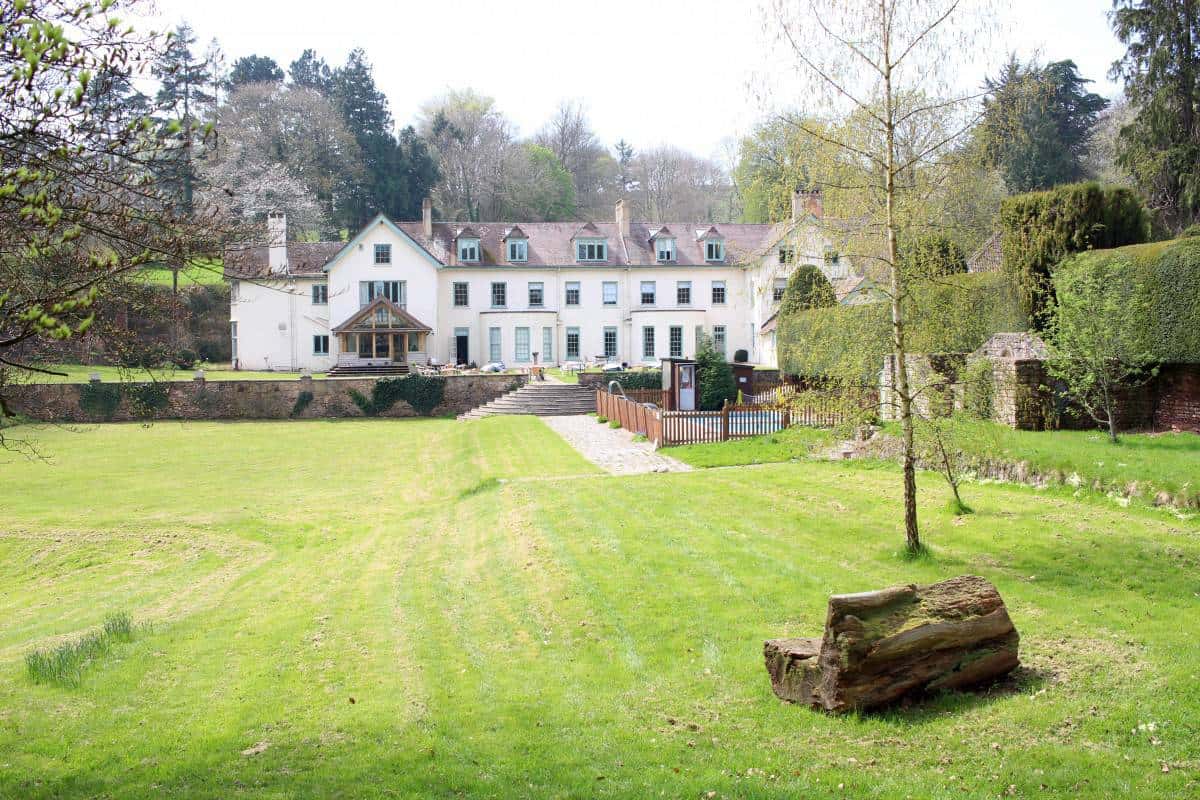 Go to Diggerland
We still haven't made it to Diggerland – we will eventually.
Go to a Farm
And we had a whole year without stepping foot on a farm. No idea how that happened.
Be Happy in a Bikini Again
This year I got to the point of being happy in a bikini again. Although LP was forever pointing at my 'food baby' it was great to wear a bikini and be comfortable again. Long may it continue.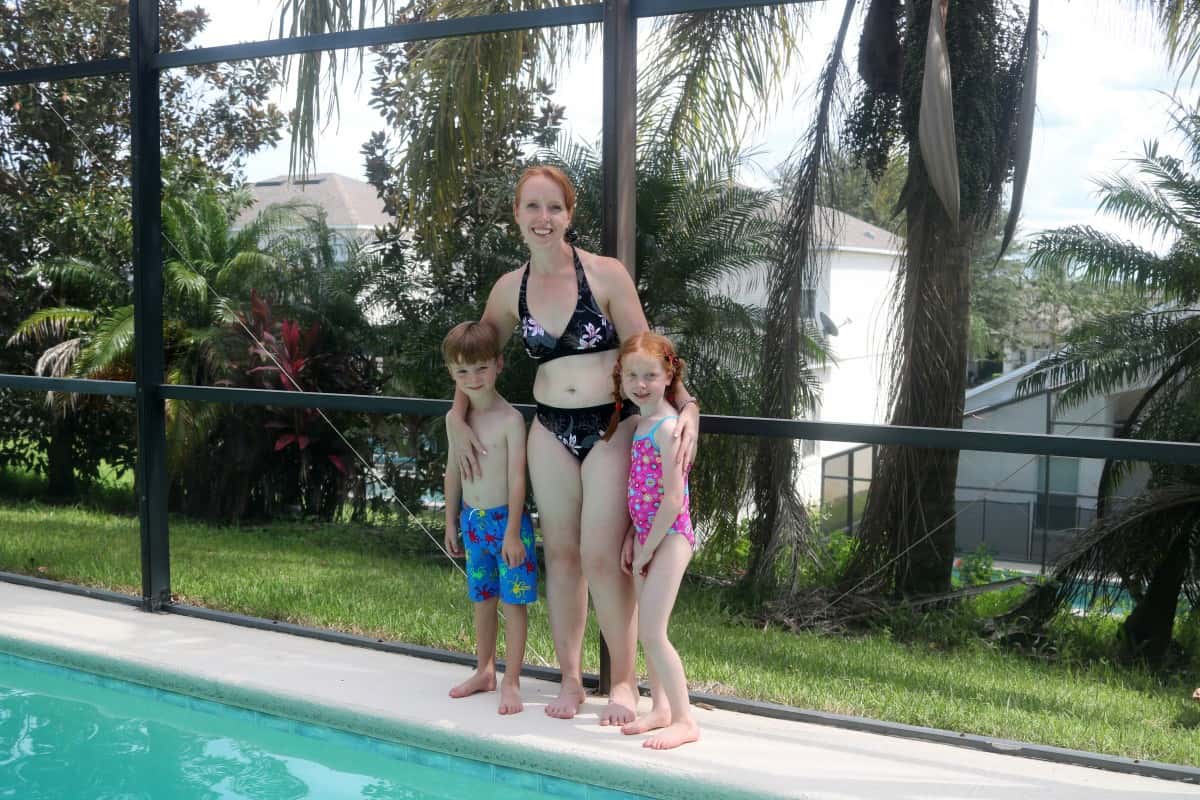 Go Ice Skating
In August we spent a day doing activities in Swindon and one was ice skating. The children loved it – and so did I. It was a great way to spend a day.
Go Bowling
The children went to bowling parties this year but we didn't get to go as a family – we are always just so busy that sometimes the little things get forgotten about.
Have a Tea Party
I was planning to have a tea party for LP's 7th birthday in the summer but she ended up wanting a big party again, with all of her friends so that's what happened. No tea party this year.
See a new Father Christmas
We always see a few Father Christmases and we have seen more than one new one this year – at the Toymaker's Workshop at the Spinnaker Tower and at Ordsall Hall in Salford.
Go to a new National Trust
We went to a very local National Trust site on a lovely but wet day in January. Winkworth Arboretum was a really nice day out and such a beautiful place – I know we'll go back when the weather is better.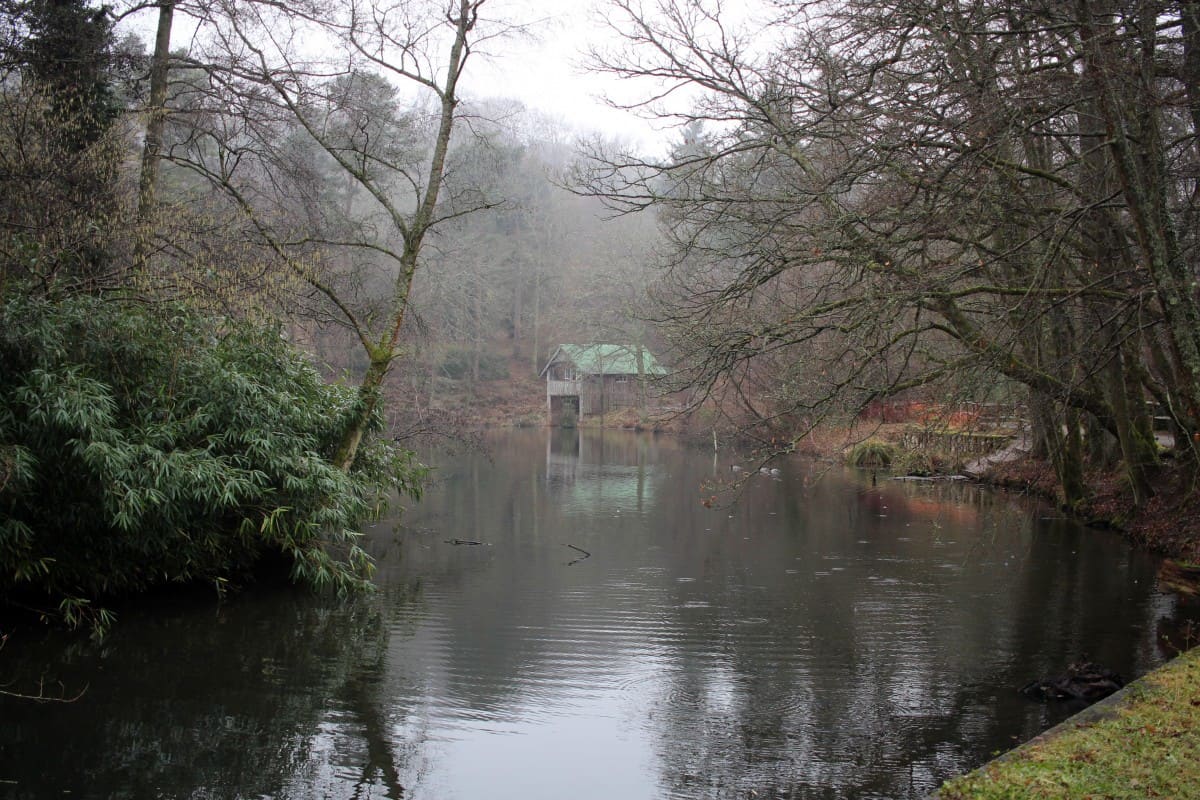 Go to Telford
Last year we went to Telford but Ironbridge was covered in scaffold so we didn't get to see it. Because of that we said we'd go back when it was uncovered – but it didn't get uncovered until very recently. I've added this to our list for next year.
Build a Snowman
Well, we didn't 'actually' build a snowman but we did get to play in the snow at the start of the year – which is good enough for us! Last winter seemed to last forever – it was so cold for such a long time.
Remortgage
In August our mortgage fixed rate expired – and marked two years since we released equity to complete our extension. How time flies! Dave and I debated whether to release more equity to do a loft conversion, whether we should move house or whether we should fix the mortgage rate again and stay put for a while – and we went with the last option, also choosing to make regular overpayments to reduce the term of our mortgage. Wow, how grown up do we sound!?
Go to a Pumpkin Farm
After last year's disappointing trip to a non-existent pumpkin farm it was something I wanted to attempt again this year – but time ran away with us. Maybe next year.
Have a Cheese Night
We haven't actually had a cheese night but we have had plenty of cheese days and afternoons. Is there anything better than cheese and biscuits?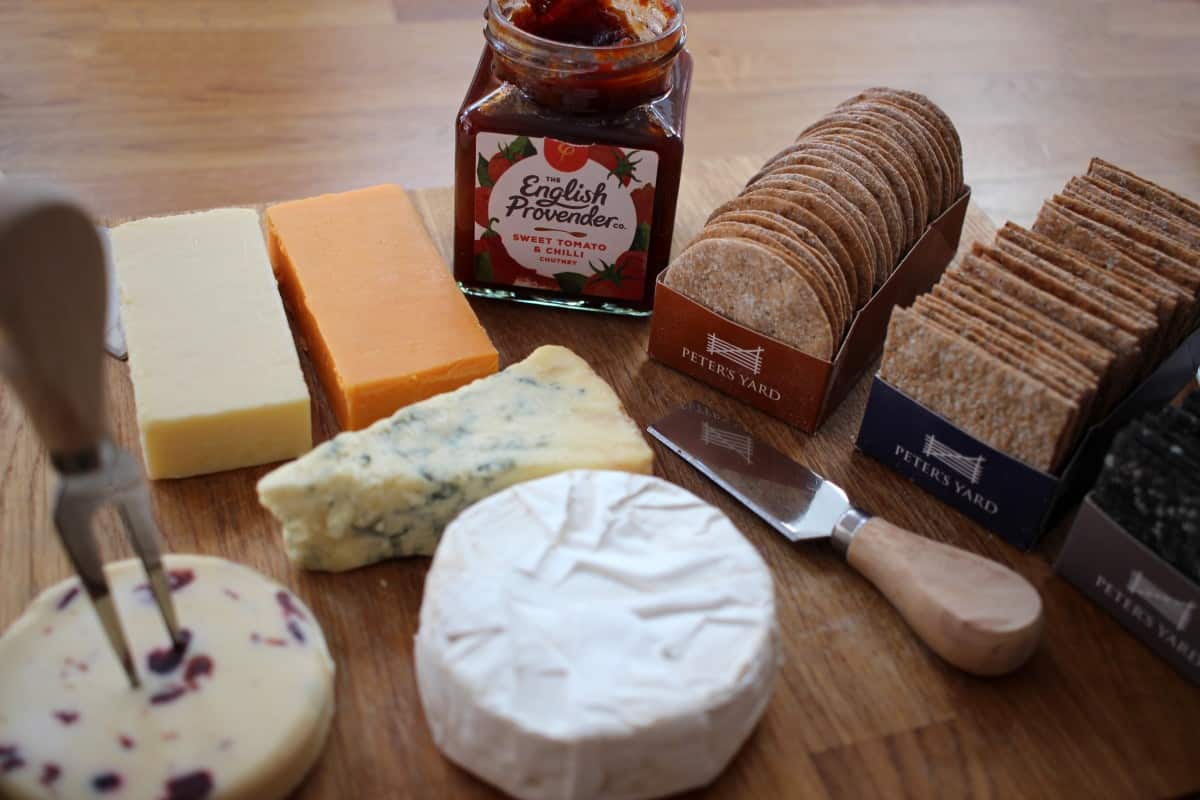 Have a Forest Holiday
Our holiday to Wales in April was very much a forest holiday – in a wooden, lakeside lodge and surrounded by trees. It was beautiful!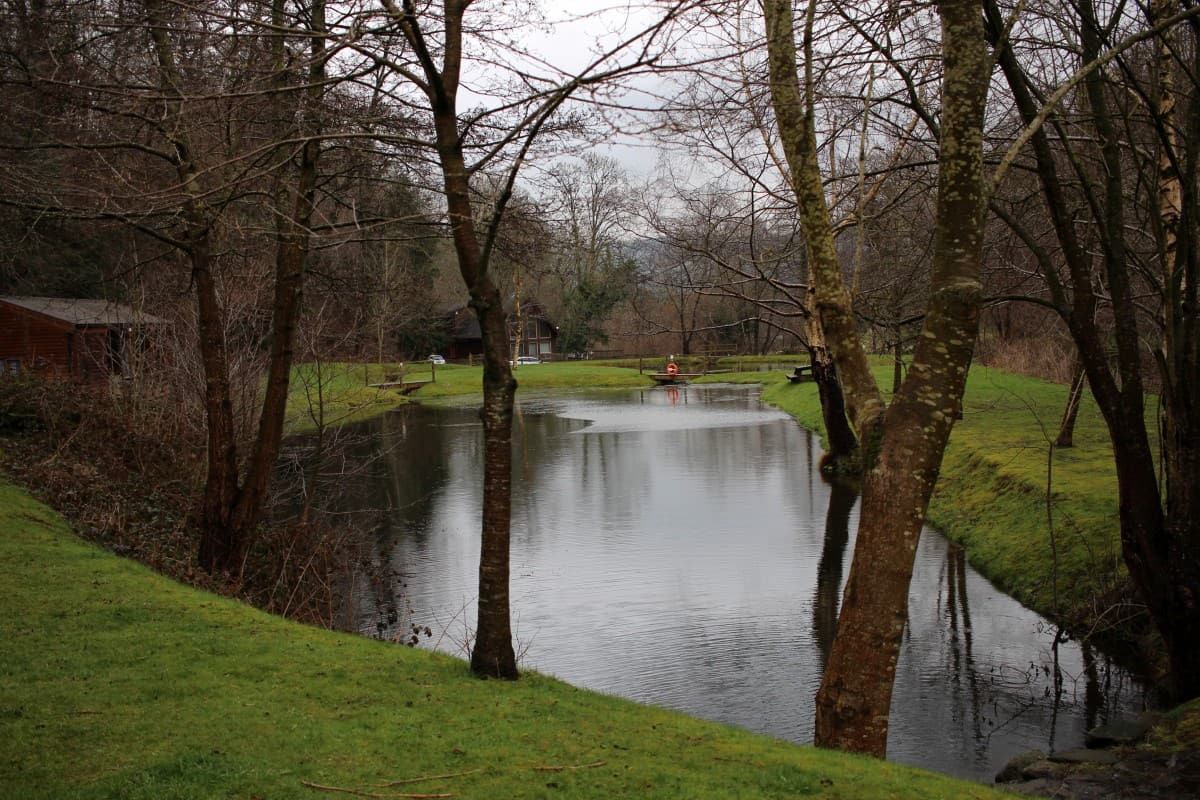 Go to a Sea Life Centre
The first weekend of the year we spent in Brighton and we visited Sea Life Brighton whilst we were there which was so lovely. It was the first time we'd been since before Little Man was born and such a nice day out.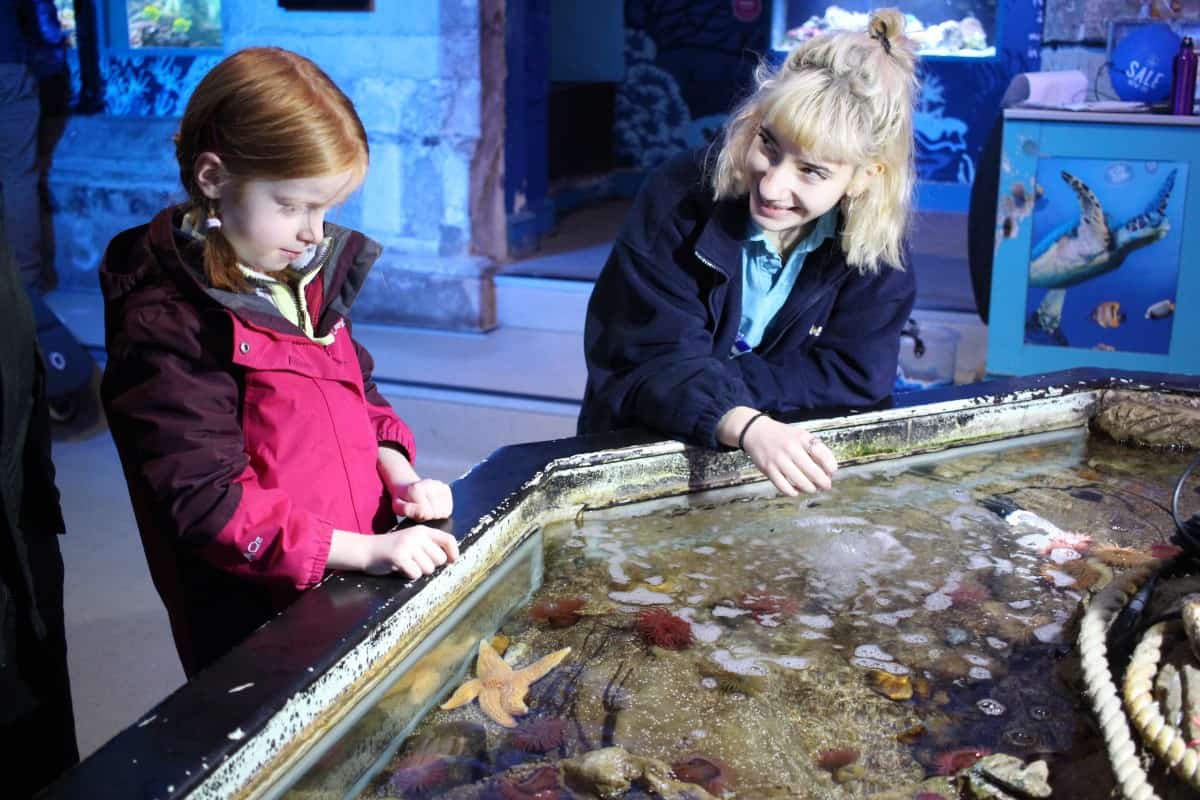 Go to York
Well, that one didn't happen. York is one place I really want to visit and just haven't quite made it yet. One day.
Swim in the Sea
After learning to swim I wanted to get over my fear of swimming in the sea but it just didn't happen this year. We swam at Discovery Cove but it wasn't sea. Maybe next year.
Learn Something New
Well, this year I finally learnt to swim. I spent a week in Wales on a residential swimming course and although it was something completely out of my comfort zone it's something I'm so proud of myself for doing and it meant that when we went to Florida last month I was able to really participate in everything we did – including snorkelling, which was amazing.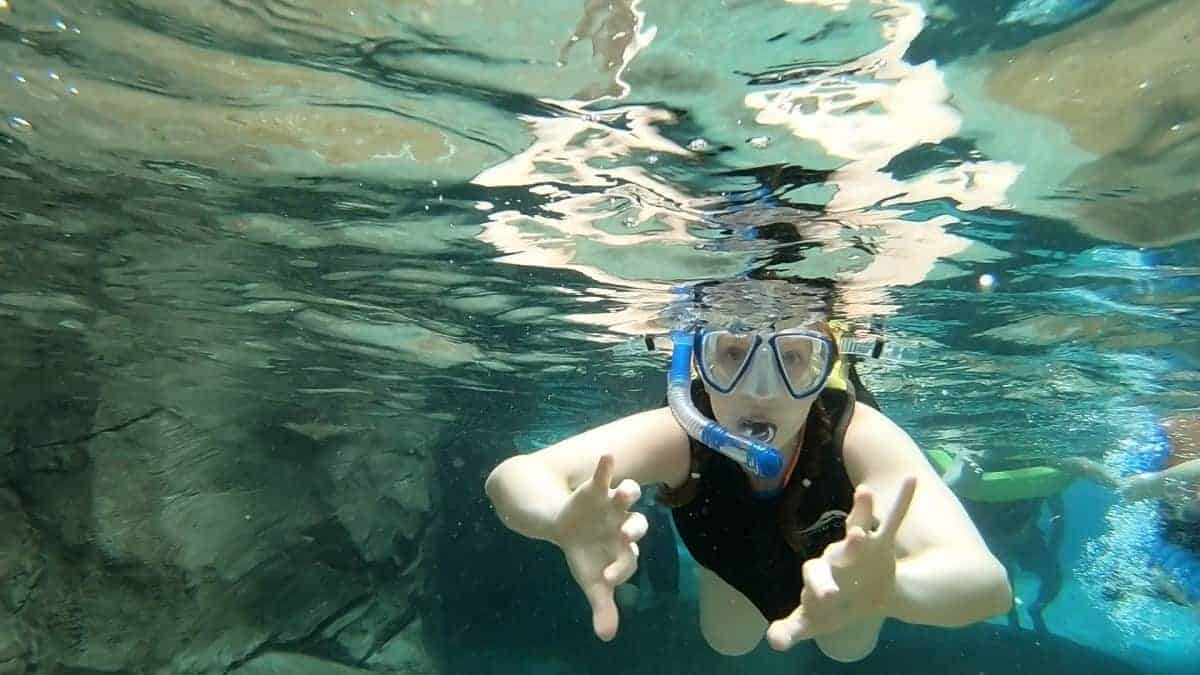 Visit Distant Friends
When we were in Cornwall we managed to see so many friends and it was so lovely. We met up with friends at beaches, at tourist attractions and at their houses on the way to and from Cornwall in the car. It was so nice to catch up with so many lovely people.
Fly a Kite
In January we found the perfect spot to fly a kite and so made the most of the chilly but windy day to fly a kite with the children. They absolutely loved it and I know it's something we'll be doing regularly going forward.
Get a New GoPro
We finally invested in a new GoPro in time for our holiday to Disney World but we christened it with a paddle boarding trip in London earlier in the summer. I'm so pleased we bought it and I know it will be capturing memories on it for years to come.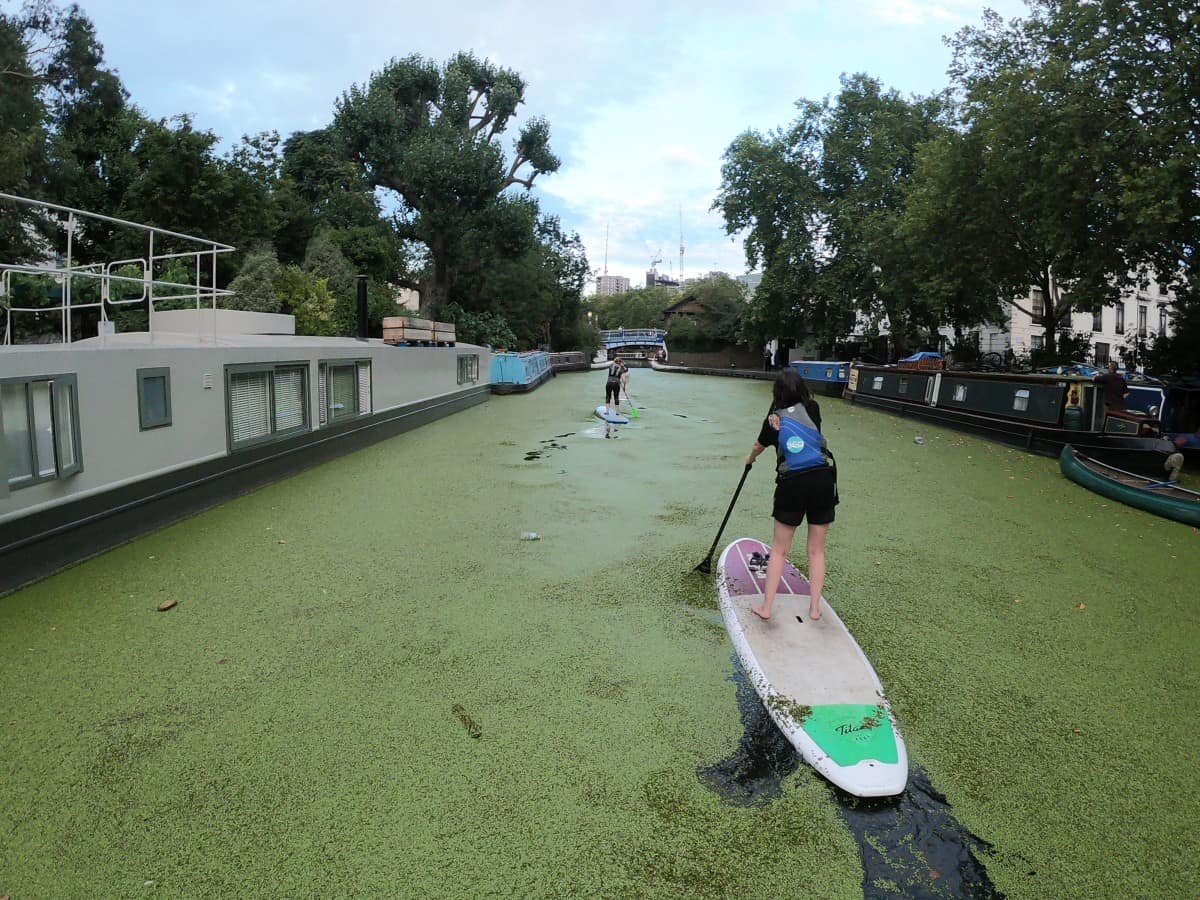 Clear Out the Loft
Well, the loft did get clear – and then Christmas prep happened. As soon as the Christmas tree is packed away I'll be getting it back to that lovely clear state again. I love an organised life.
Play Pooh Sticks
LP and Little Man love playing pooh sticks and they managed to play it on the tiniest stream when we visited the Lost Gardens of Heligan in Cornwall.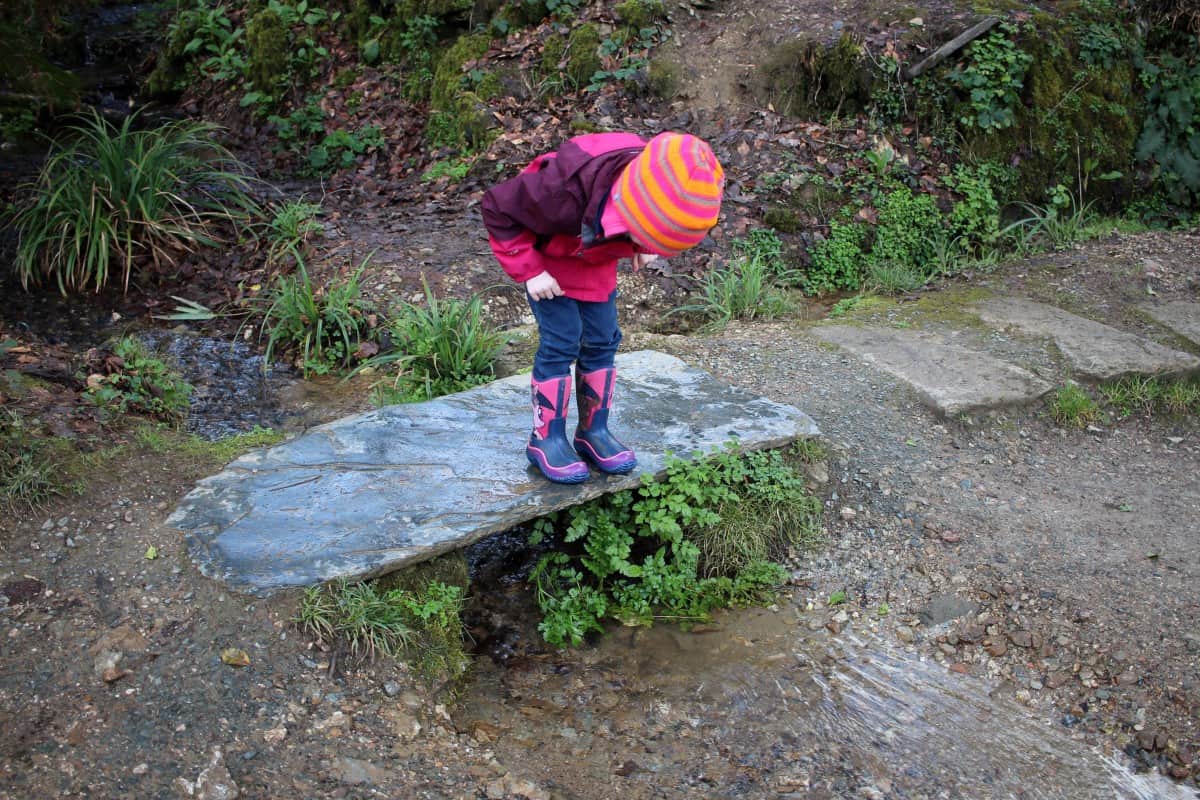 Buy Trainers
Now, this is such a random one. Up until now I had running trainers for the gym and Converse. I wanted to invest in comfortable trainers that I could wear everyday – for the school run, days out etc. And I finally have some… three pairs… whoops!
Get an Accountant
I signed up with an accountant at the start of March and it is such a weight off my mind. One less thing I have to worry about at the end of the tax year!
Go Glamping
In the Easter holidays we went glamping for a week at Crealy Adventure Park in Devon. It was a very wet but very lovely week – even though Little Man got chicken pox halfway through!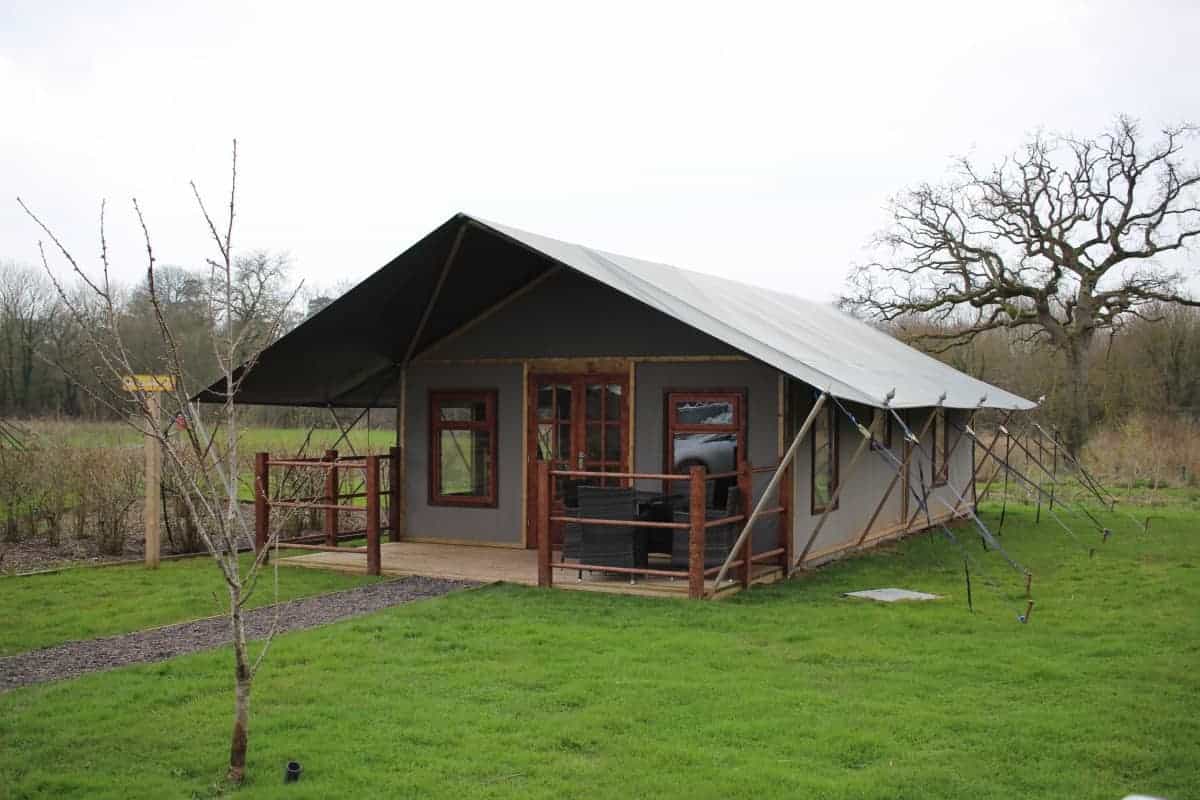 We also went to Ready Camp at Drayton Manor at the start of the summer holidays and also stayed in a yurt in Dorset. 2018 has been the year of glamping for us!
Stay in a Caravan
In May we stayed in a caravan at Shorefield Holiday Park, somewhere I used to go to year after year as a child. It was so surreal going back but it was a pretty perfect weekend, and I know we'll be back again before too long.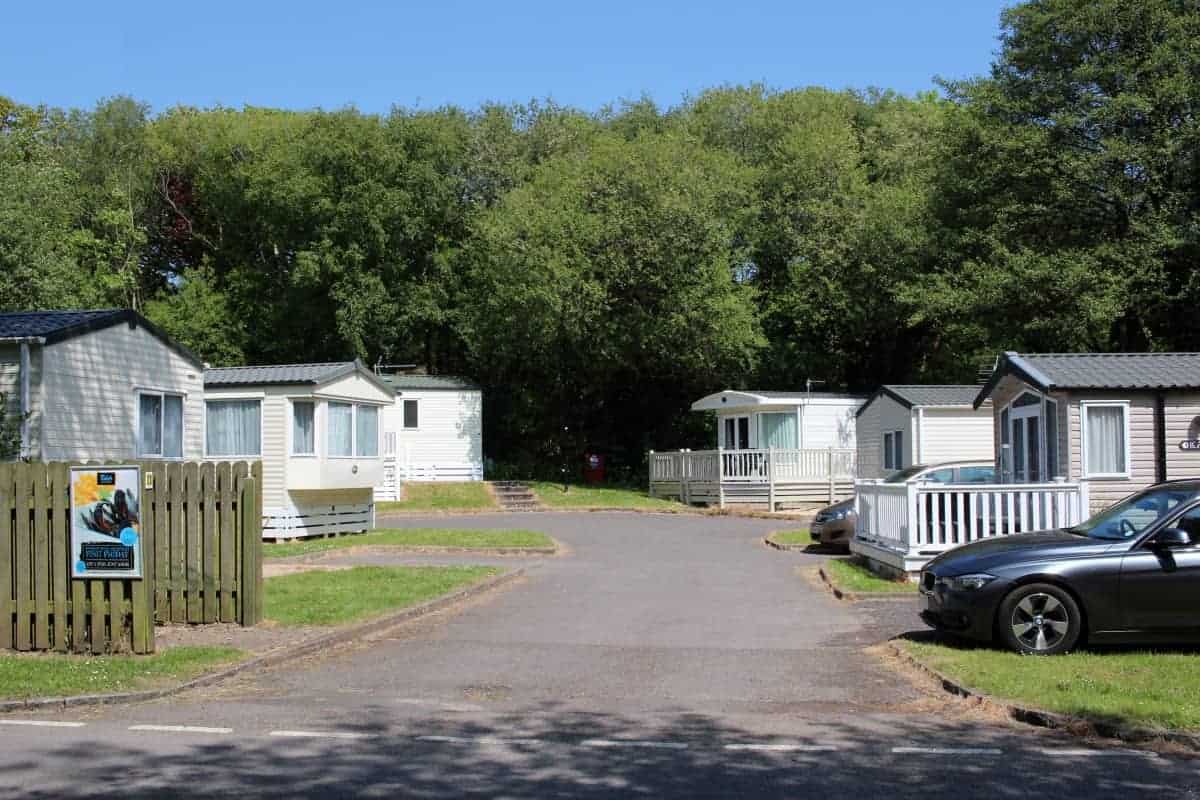 See the Sun Rise
I'm not sure I will ever do this one as I just like my sleep too much.
Get a Blue Tick
I'd love a blue verified tick on Twitter but it just hasn't happened yet – it's not something I'm aiming for now, it'll happen when it happens.
Go Skiing
We wanted to try indoor skiing this year but it's another thing we just didn't have time for.
Watch Harry Potter (Again!)
At the start of the year we ploughed through the Harry Potter movies and loved them just as much as the first time we watched them. They're a great series but I think I do prefer he books, just because they are so much more in depth that the movies.
Have a Lego day
We have had so many Lego days, especially over the last couple of months with the dark, grey and wet days and hibernation mode setting in. It's something the whole family enjoy and the perfect activity to do side by side.
Have a PJ day
When we got back from Florida we spent the whole day in pyjamas, watching Disney movies and not doing much else – just trying to get back into a routine before the children started back at school the next day. It was just what we all needed.
Go donutting
In the Easter holidays we went to Manchester for the first time as a family and got to go donutting and sledging. It was so much fun and the children loved it – we can't wait to go back.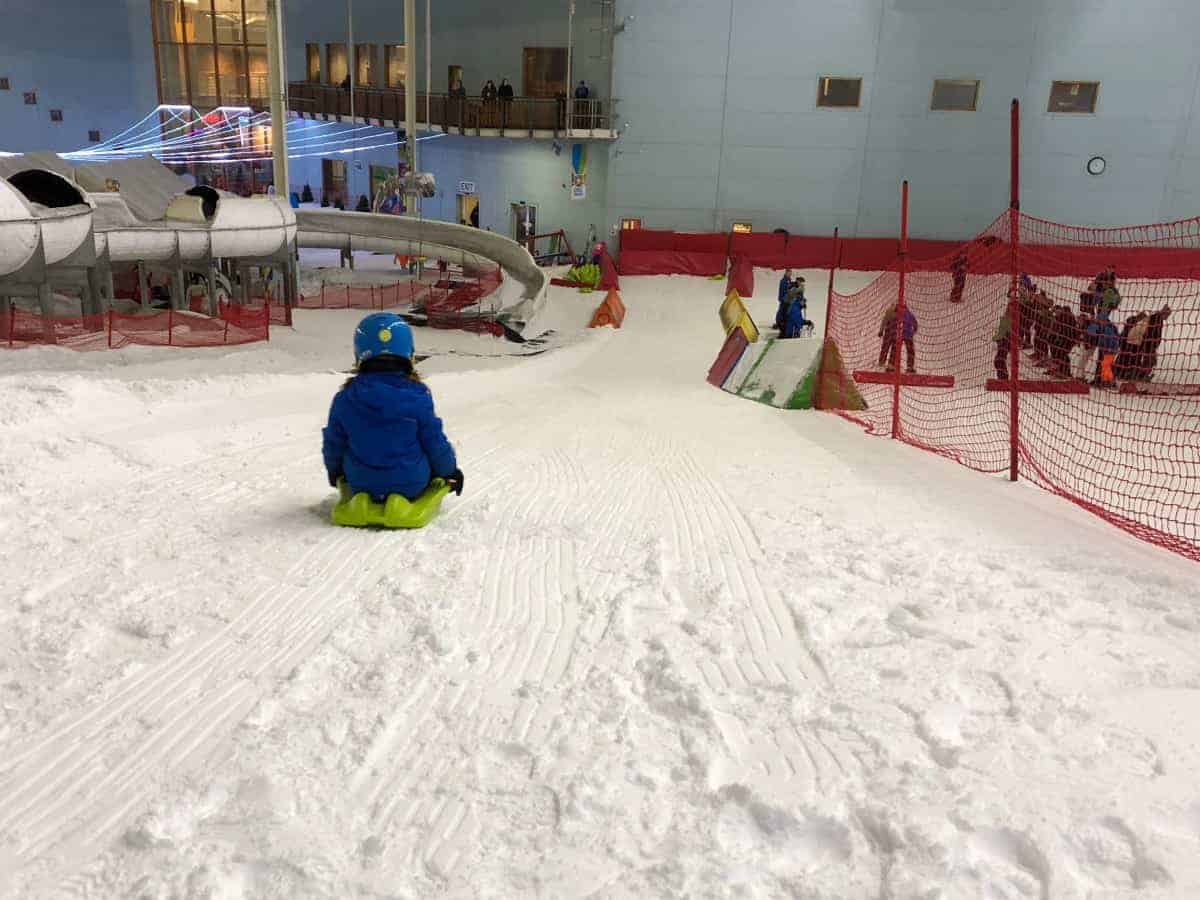 Have a Scavenger Hunt
I'm not really sure why or how I expected to do this. It didn't happen.
Have a Christmas Do
But, we did have a Christmas do and it's something I'd love to do every year now. Just a group of lovely bloggers going out for the evening – it was lovely.
And that's it, the end of my 2018 bucket list and I think we got to tick quite a lot off – although quite a lot has been bumped to next year's list too. I love having a list of things to accomplish and achieve through the year – it really helps us fill times where we have no plans and helps us think outside the box where adventures are concerned.