*This is a paid post
Over the holidays it's often difficult to keep the children entertained – finding things to do, places to go and activities they'll enjoy. This can make the summer holidays seem so long and I know it can be easy to resort to watching TV and playing on tablets when we run out of other options. But this summer Better are inspiring families across the country to swap screens for screams at their centres – making summer great again!
Better operate 270 public Sports and Leisure facilities, 113 libraries, 10 children's centres and 5 adventure playgrounds in partnership with local councils, public agencies and sporting organisations throughout the UK. It's a not for profit charitable social enterprise committed to providing quality community facilities and we were invited to their Link Centre in Swindon to find out more about what they have to offer families this summer.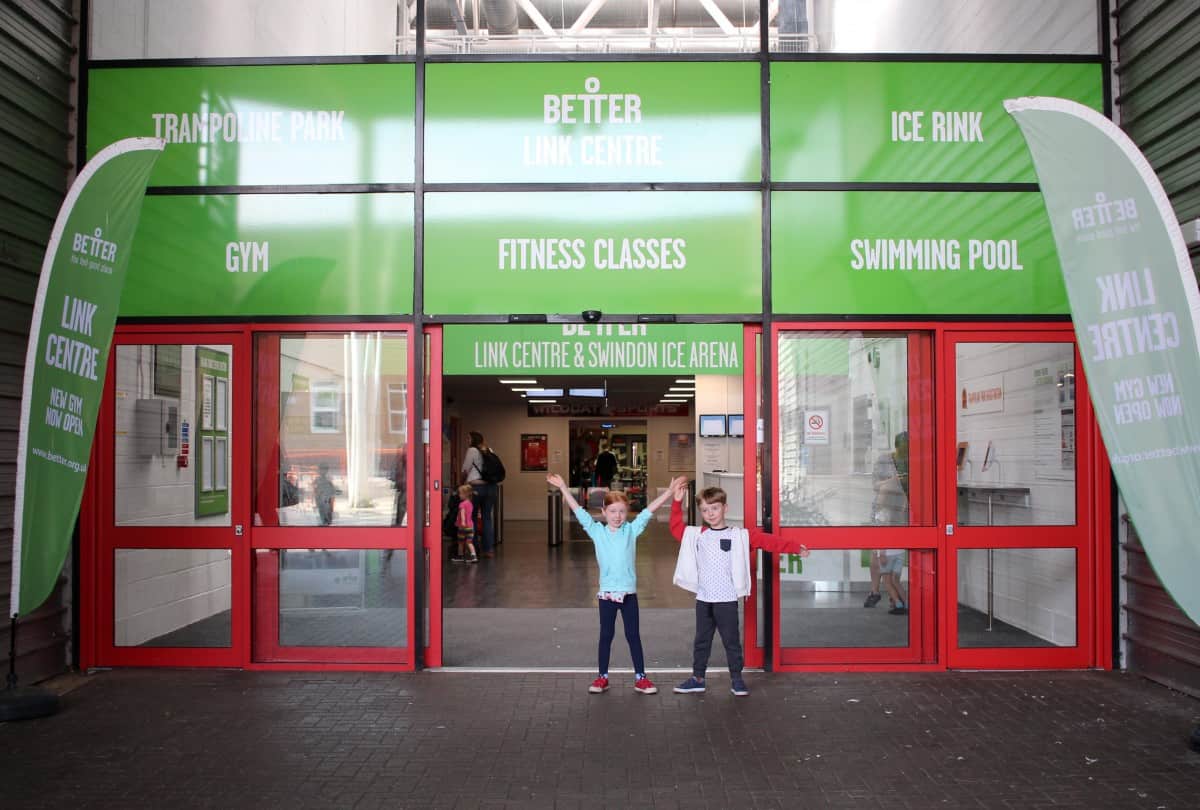 We arrived at the Link Centre early on a Saturday morning to so much free car parking and a site that had so many amenities – it's surrounded by retail areas so I immediately thought how accessible it is – and what a great addition to a day out.
We had a quick tour of the Link Centre and then went off to our first activity of the day – ice skating. The Link Centre has an international ice rink and is home to the Swindon Wildcats Ice Hockey Team and Swindon Ice Figure Club so I was immediately impressed with the size of the rink. We were given ice skates to use and were then free to skate.
The public skating session is two hours long and we could come and go on the ice during that time, having a rest when the children needed it. There was a member of staff on the ice at all times – Jordan in our case – and he came over to say hello and that he was there if we needed anything. He also showed both LP and Little Man some techniques for gaining confidence on the ice and by the end of it LP was even attempting to skate backwards. He was amazing with the children and we really appreciated his help.
I absolutely love ice skating. It's a passion of mine that I wish I had more time to invest into – rather than only going twice a year with the children. It was so nice to be on an ice rink with so many varying abilities, from first skaters through to really professional skaters, all skating happily together. It was a great way to spend a couple of hours.
After our skate we headed upstairs to find the pool and as soon as we went upstairs, we were blown away by the space and facilities that were available to us. Upstairs is a big open plan area with a ceiling showing the industrial side of the building. It's home to the cafe and other seating areas as well as the entrance to the pool and trampoline park. From here you can watch people trampolining (great for parents to watch the kids having fun) and also view the ice rink from above. Whilst we were there we got to watch part of a friendly ice hockey game that the children were amazed by – I don't think they'd seen anything quite like it before.
We went swimming, one of the children's favourite things to do over the summer, and were impressed to find out that swimming lessons start from just £3 at Better centres across the UK. After swimming we went to the cafe for a rest. The cafe was lovely – and we enjoyed paninis and cheesy chips whilst watching the hockey and just enjoying a sit down in nice surroundings. Although we visited the Link Centre on a weekend it wasn't very busy – I think mainly down to the hot weather – but, it's so nicely air conditioned that it's actually the perfect way to get out of the sun and cool down.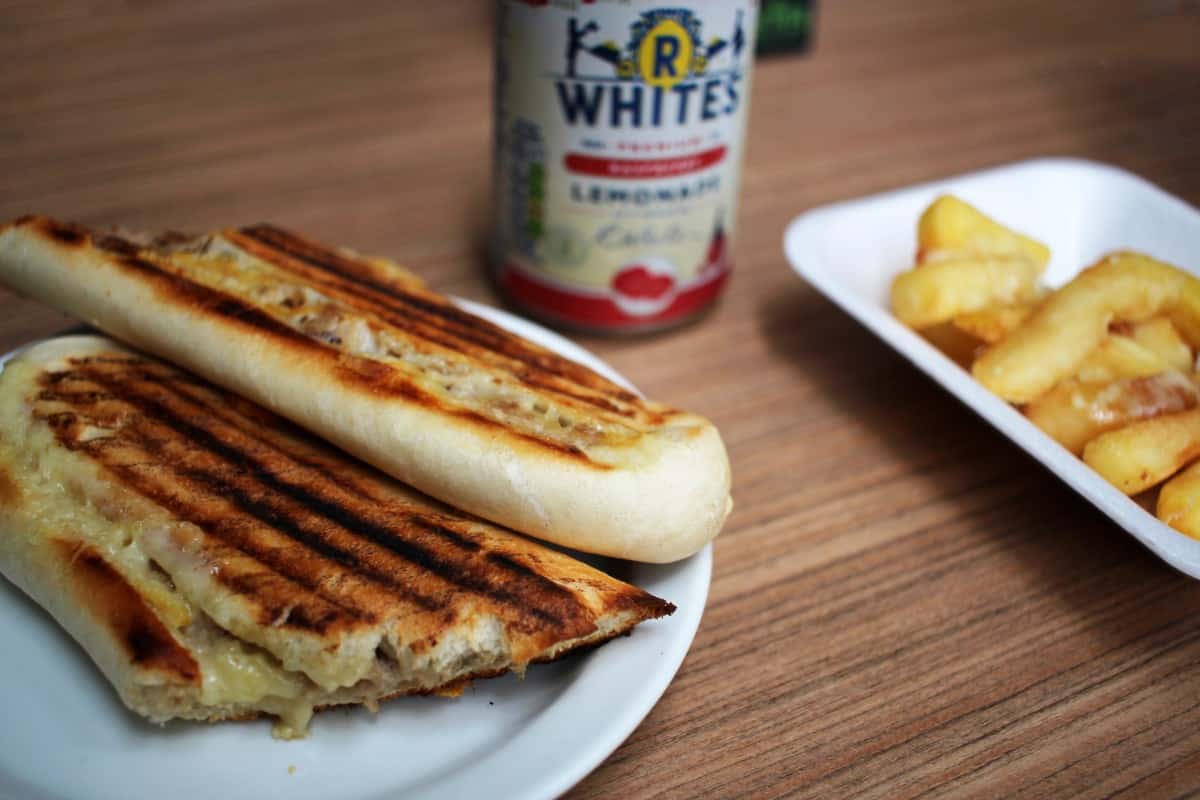 After lunch we went for our last activity of the day – trampolining! The Link Centre has an Extreme Trampoline Park which the children couldn't wait to get into. We had to wear special trampolining socks – which we can take back with us every time we visit in the future – and watched a little safety briefing video before heading to the trampolines.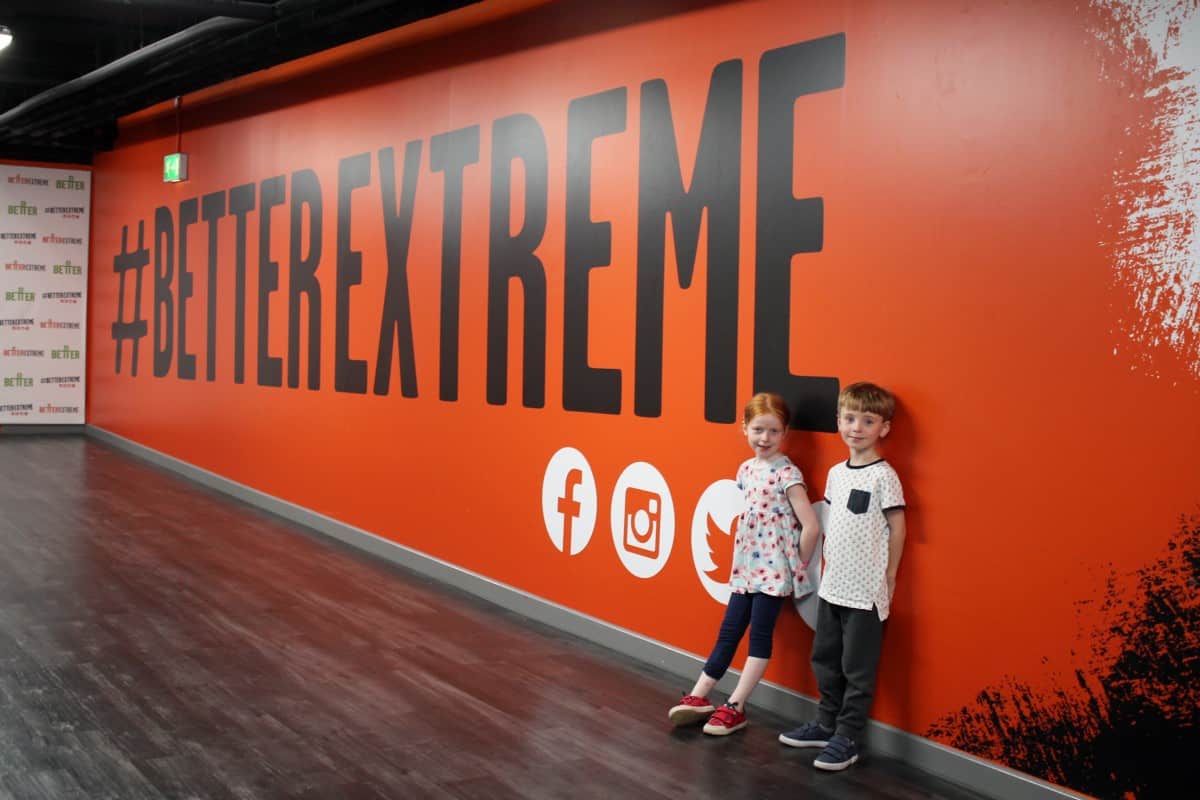 The children loved bouncing around but they also loved the range of trampolining activities available – from dodge ball and basketball to foam pits, high jumps and larger trampolines for the more experienced. We had an hour in the park and the children were exhausted by the end of it. But, unlike other trampoline parks we have been to, Extreme Trampolining had huge fans on the ceiling keeping us all so cool during our session.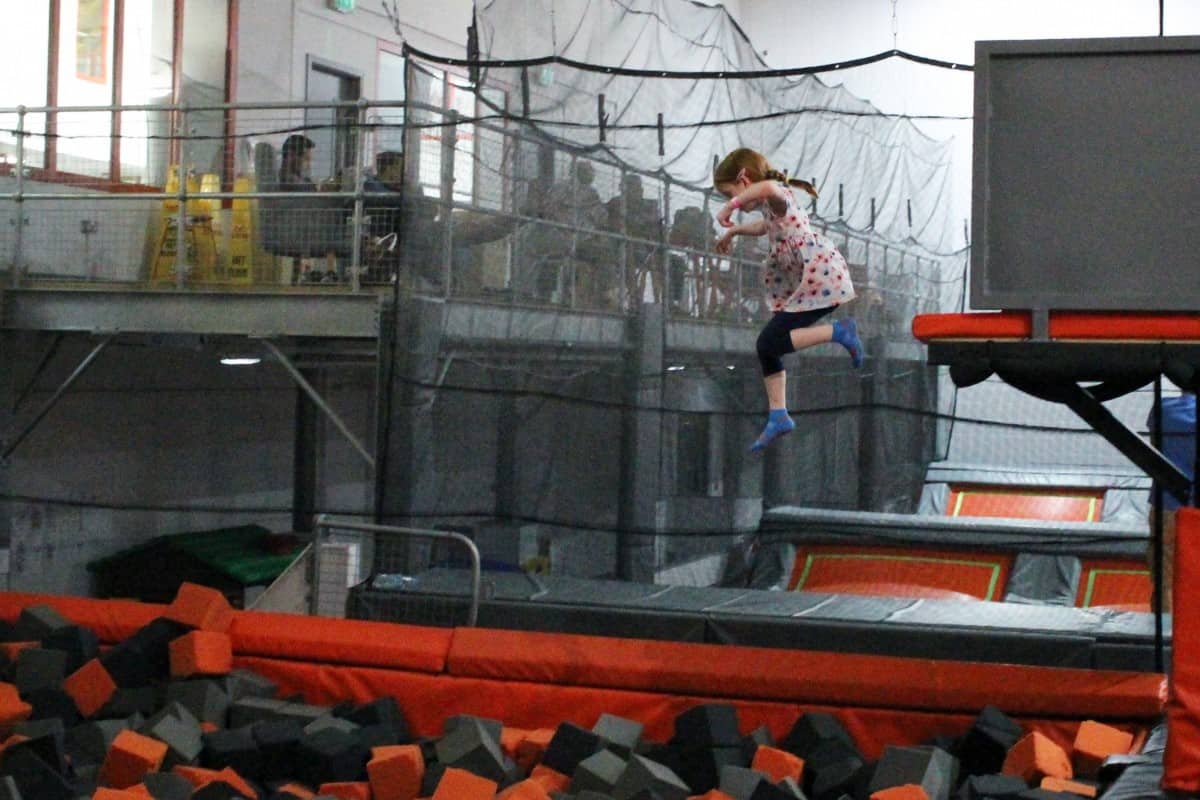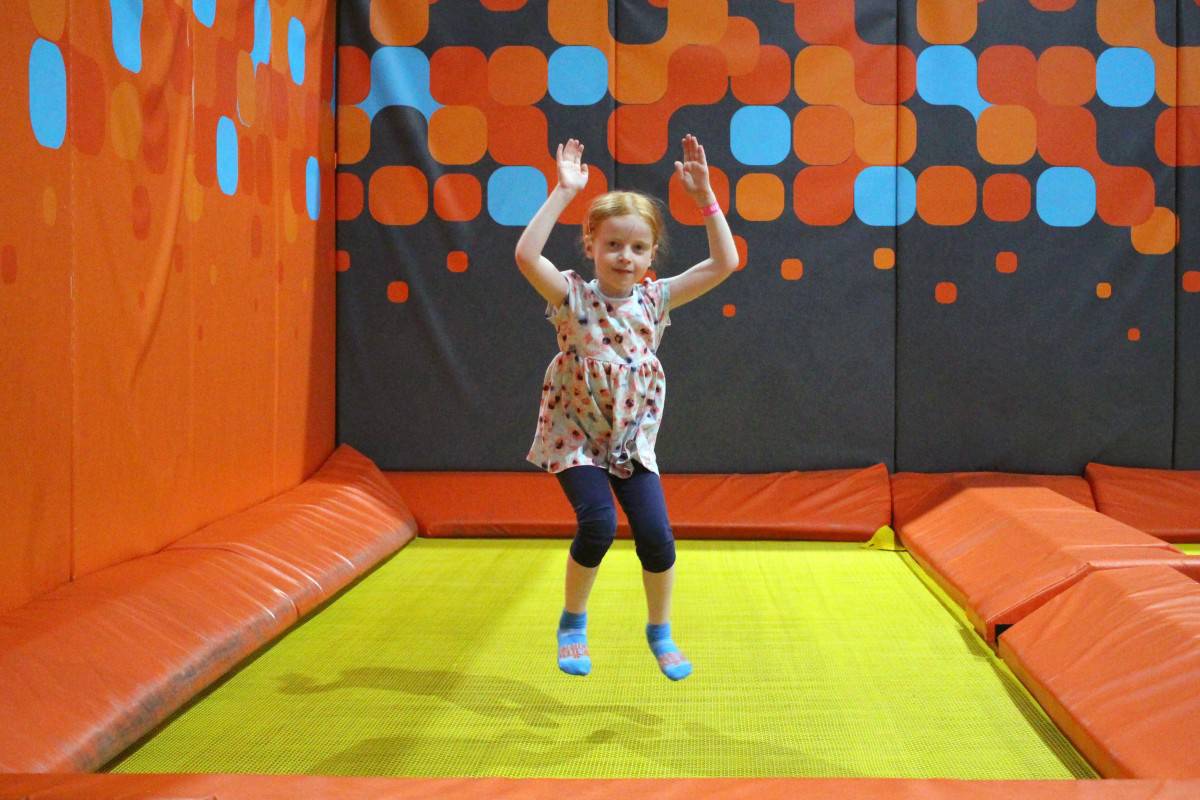 The children loved their time at the Link Centre and it was such a great day out for the whole family. As well as the activities we did, some centres also have climbing walls and offer lessons and courses for dry and wet activities like swimming, diving and various sports as well as having a holiday club. But, with public sessions open for ice skating, swimming and trampolining most days it is the perfect place to pop to whenever you're at a loose end through the holidays.
Better aim to get more people, more active, more often and that is definitely what they did for us. I don't think we have ever been so active as a family in one day before. Better make facilities so accesible for everyone but, as well as that, they invest in the local communities, investing time and effort encouraging everyone to take advantage of the Better services near them.
The facilities that Better offer vary from centre to centre and I am already looking at Better services near us to see where we can go regularly. You can find your local Better centre, and the facilities they offer, over on the Better website.