Disclosure: We were invited on this break for the purpose of this review however all opinions are my own.
Last weekend we were invited to stay at Shorefield Country Park, one of Shorefield Holidays sites. Now, as a family we don't often stay in caravans – and our last caravan holiday wasn't the greatest – but, as soon as I saw the name Shorefield I couldn't wait to go. You see, Shorefield was where we used to holiday every summer when I was a child – back when we could camp locally and once even staying in a caravan on site. It's somewhere I have such fond memories of, my entire holiday experience as a child revolved around Shorefield and so nostalgia made me so keen to go back. I couldn't wait to introduce the children to somewhere that had such an impact on my childhood.
What were our first impressions of Shorefield Country Park?
We drove to Shorefield Country Park after school on Friday evening and it took about an hour and a half from where we are in Surrey. But, it was such a lovely drive, through real countryside and into the heart of the New Forest, past ponies roaming free. Once you have been to the New Forest it will have a space in your heart forever.
As soon as we drove into the Shorefield grounds we were met with the main reception building where we were greeted warmly and given everything we needed for our stay. We found our Supreme Caravan easily and loved how it was set in a little cul-de-sac of half a dozen caravans, rather than being in a more densely populated area of the park. It meant that we had a really quiet stay – and I think visiting out of the main tourist season probably helped with that too – but after the children were in bed there was literally silence. It was lovely.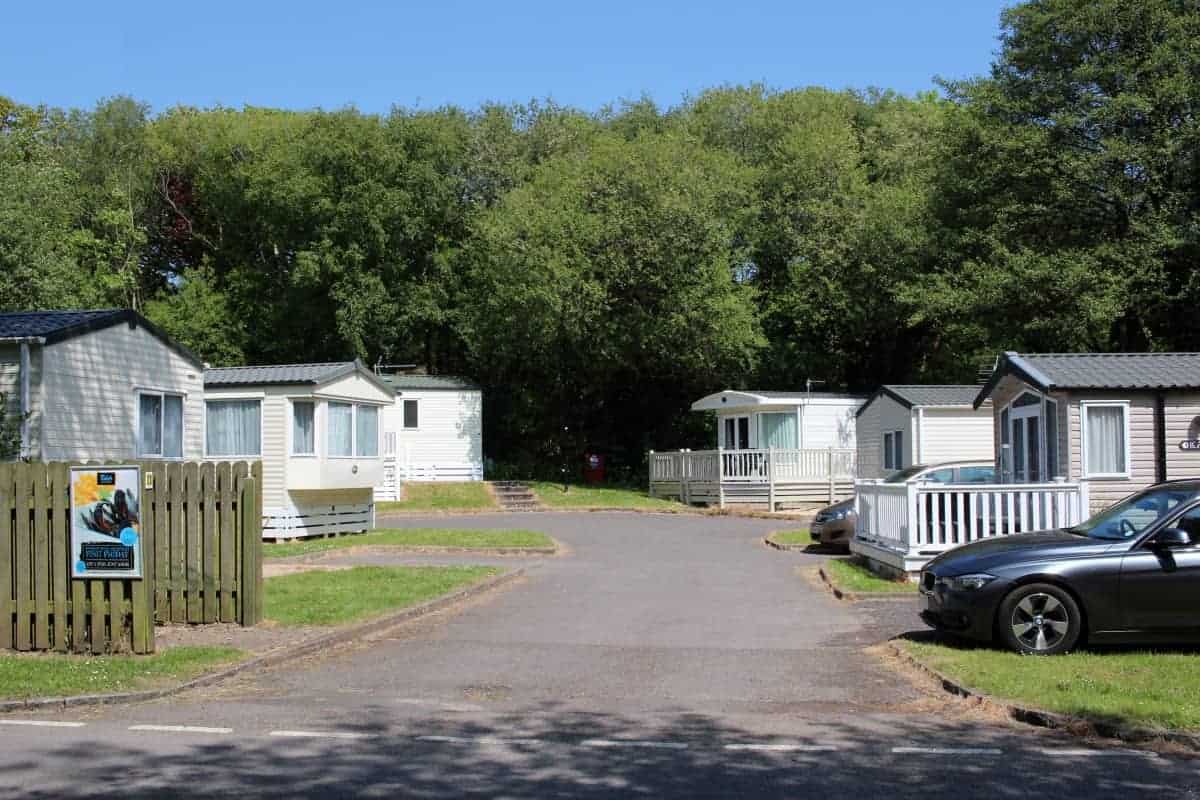 What are the caravans like at Shorefield Country Park?
Our caravan was perfect for a family break away. It had a main living area with a fully equipped kitchen, dining table and lounge – which even had a working fire in it as well as central heating throughout.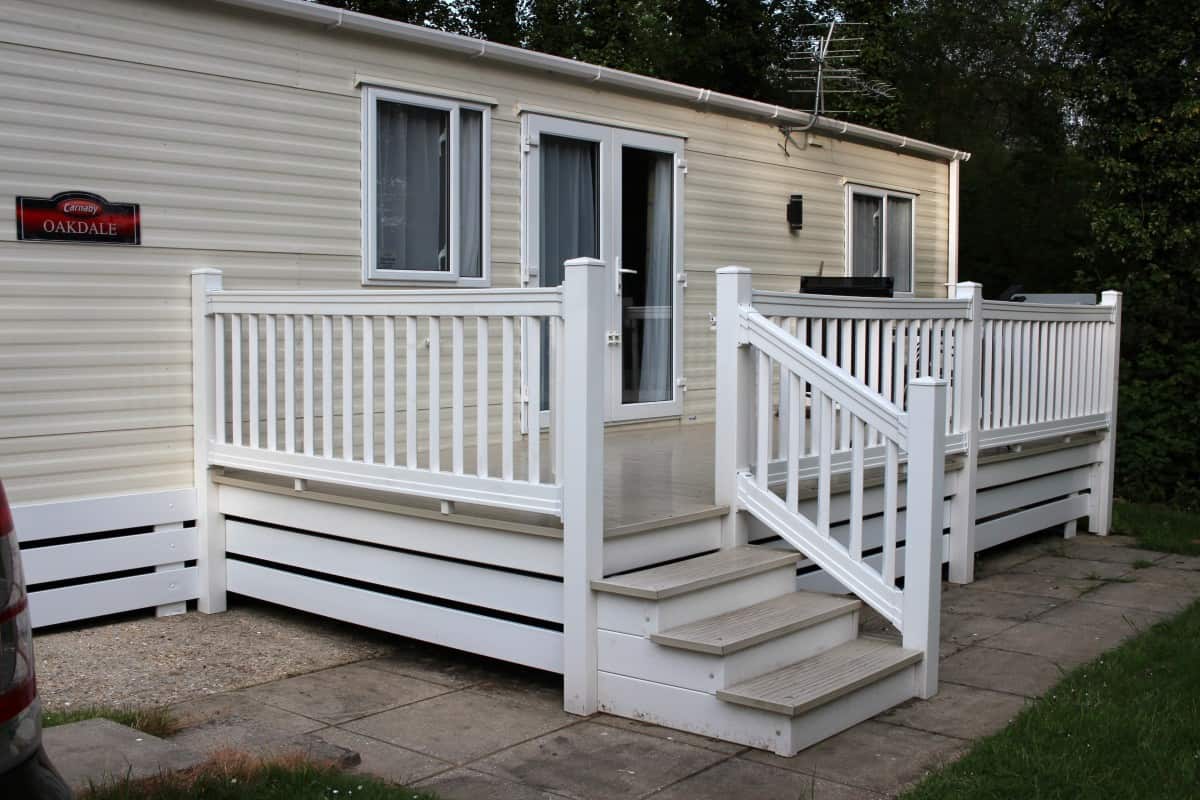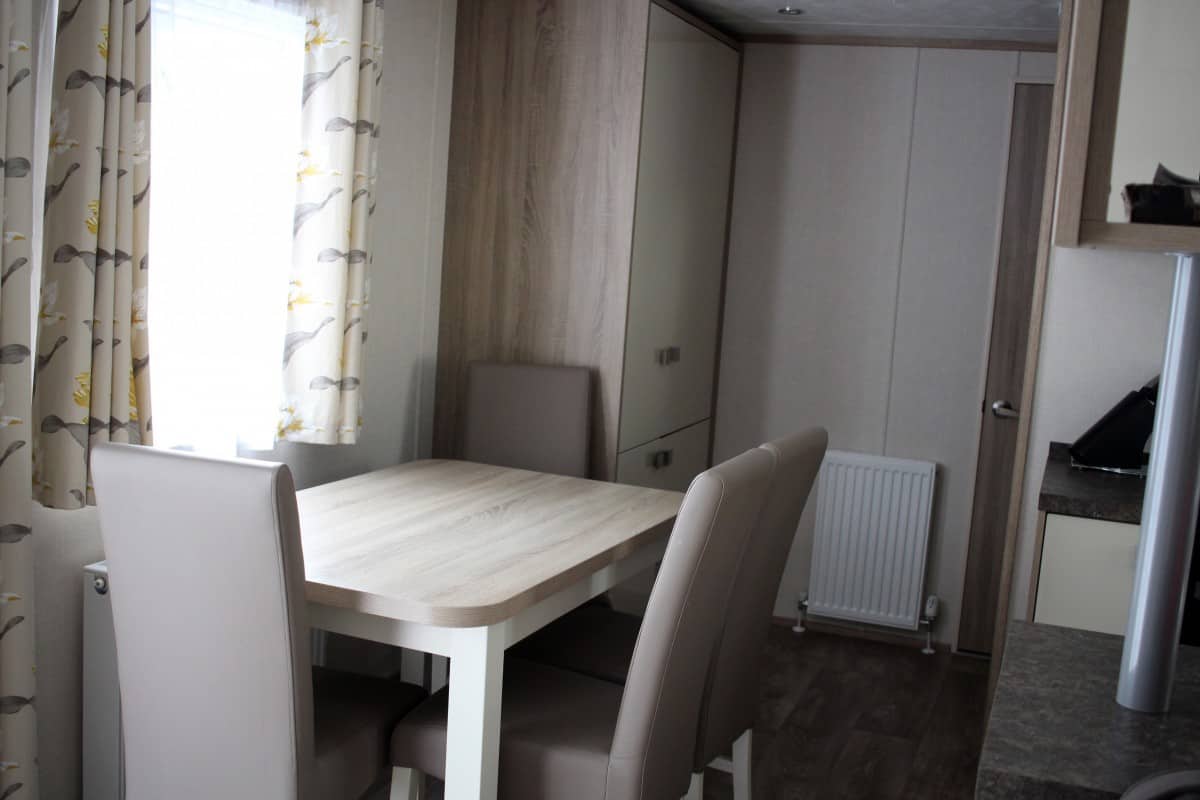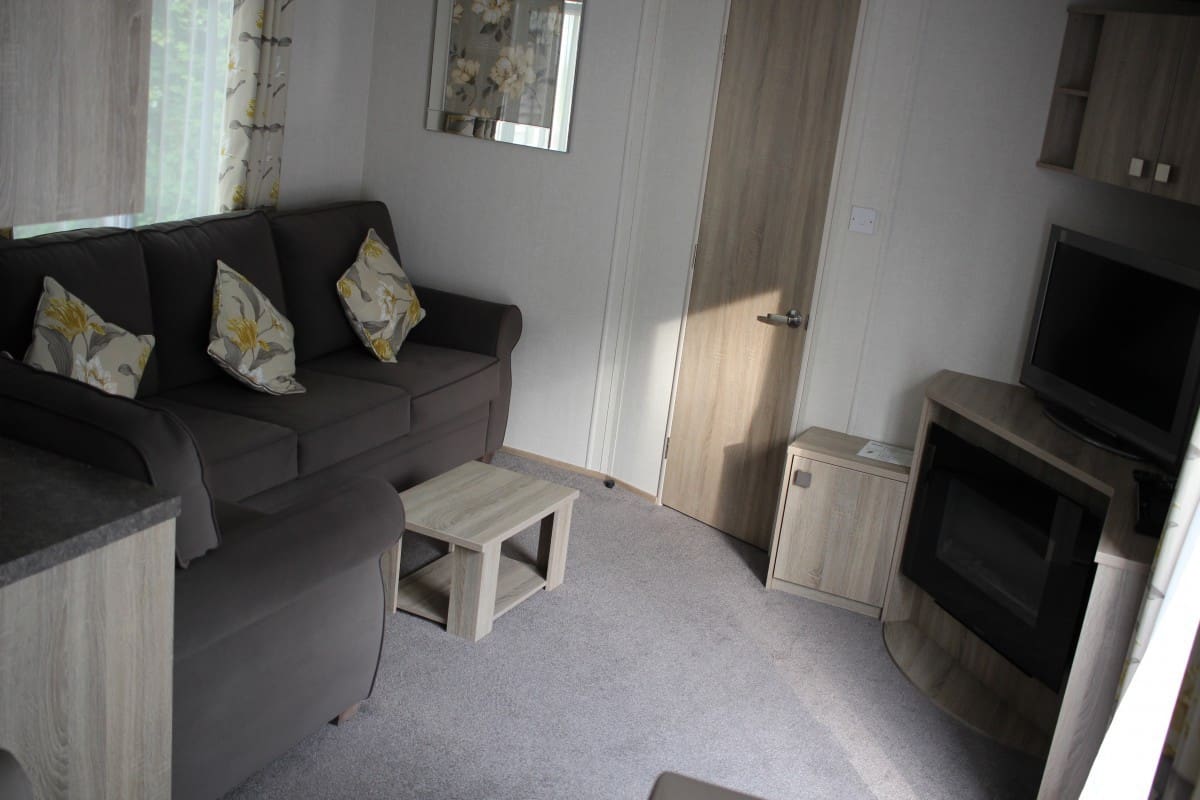 There were two bedrooms – a double and a twin and two en-suite shower rooms. There was also a lot of storage space, so many cupboards and a lovely decked area outside with patio furniture and a barbecue. It really couldn't have been a nicer place to stay – and everything was really well looked after too.
What are the facilities like at Shorefield Country Park?
During our stay we made use of all of the facilities at Shorefield Country Park – and the children had a great time. We used the indoor pool which is just as I remember it being, a really lovely shape to give a children's shallow pool which gradually gets deeper as it joins with the main pool. There was also a jacuzzi and sauna which were a good size. The whole pool area was so well maintained and there was a life guard on duty constantly.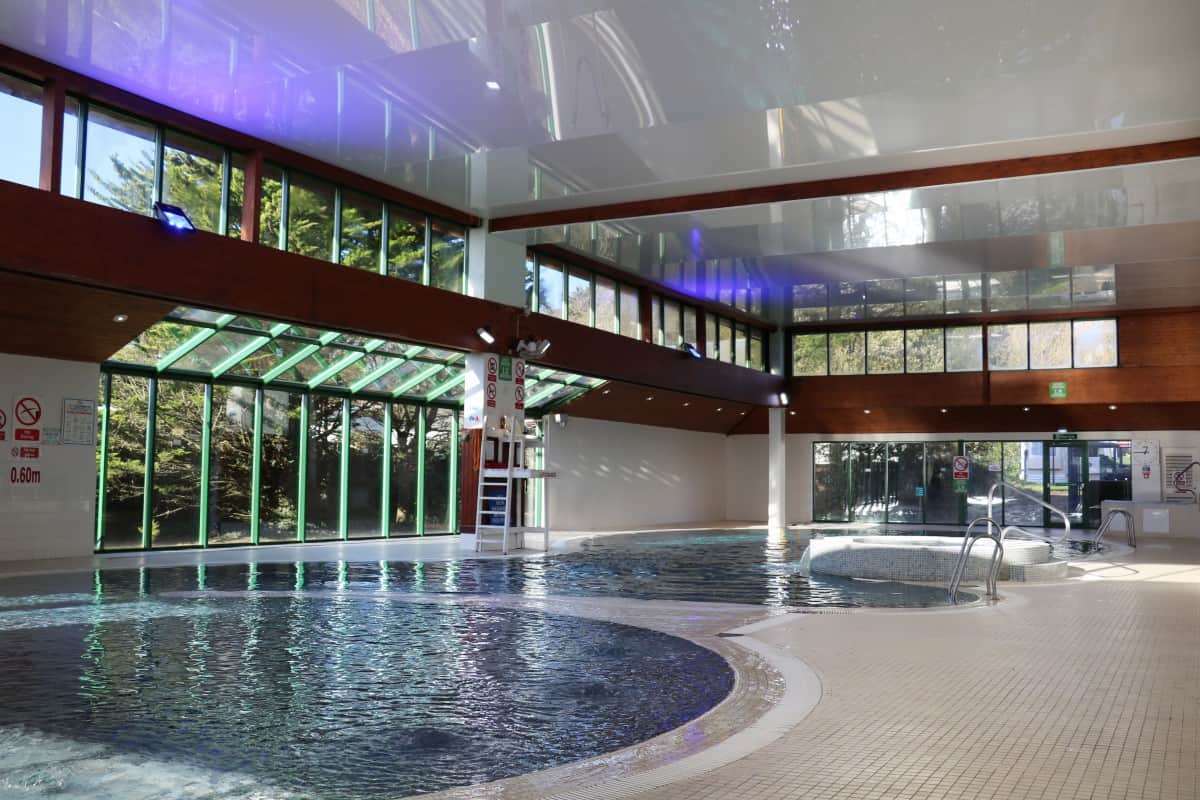 Shorefield also has a lovely outdoor pool in the summer months with a main pool and children's pool as well as a table tennis table and plenty of places to sit and relax. I remember this being such a fantastic place to spend time when I was a child and I would love to take the children back in the summer to be able to fully appreciate all that Shorefield has to offer.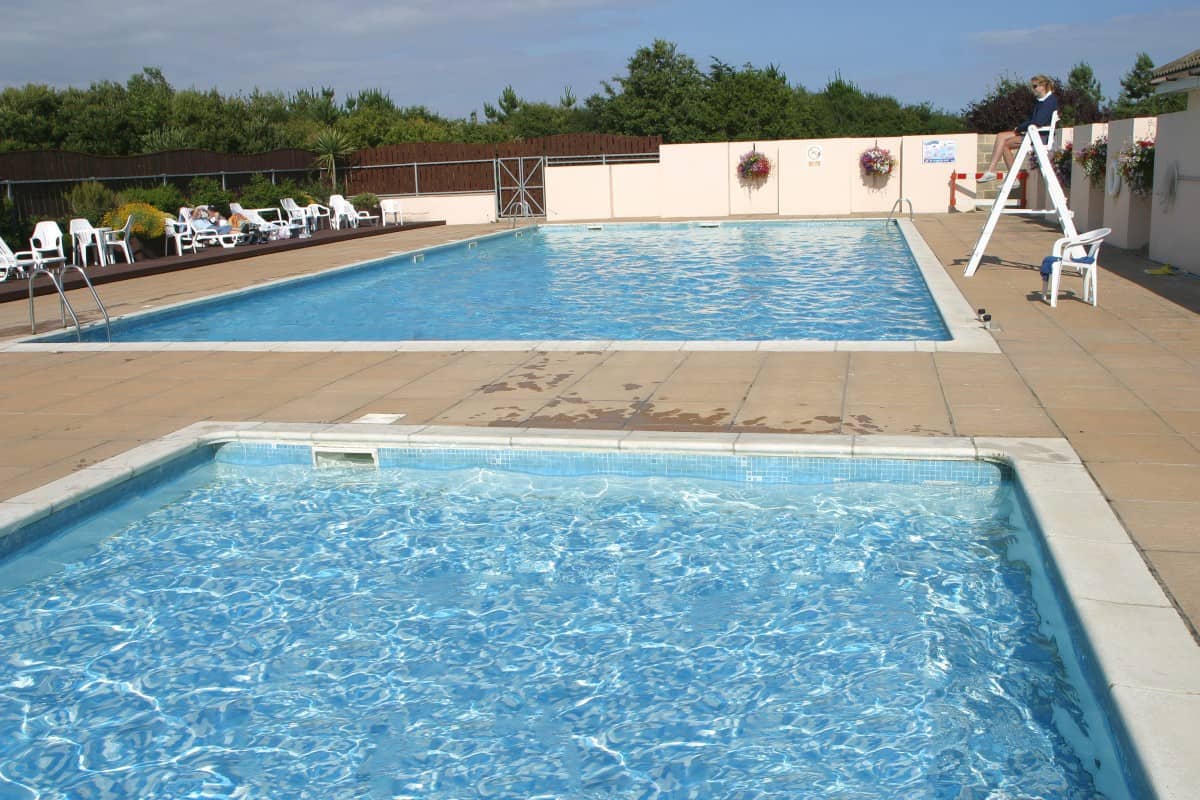 Shorefield also has the addition of the most amazing play area right next to the outdoor pool. This is a little walk from the main swimming pool and reception but well worth the couple of minutes walk as LP and Little Man loved this play area and it was a highlight of the stay.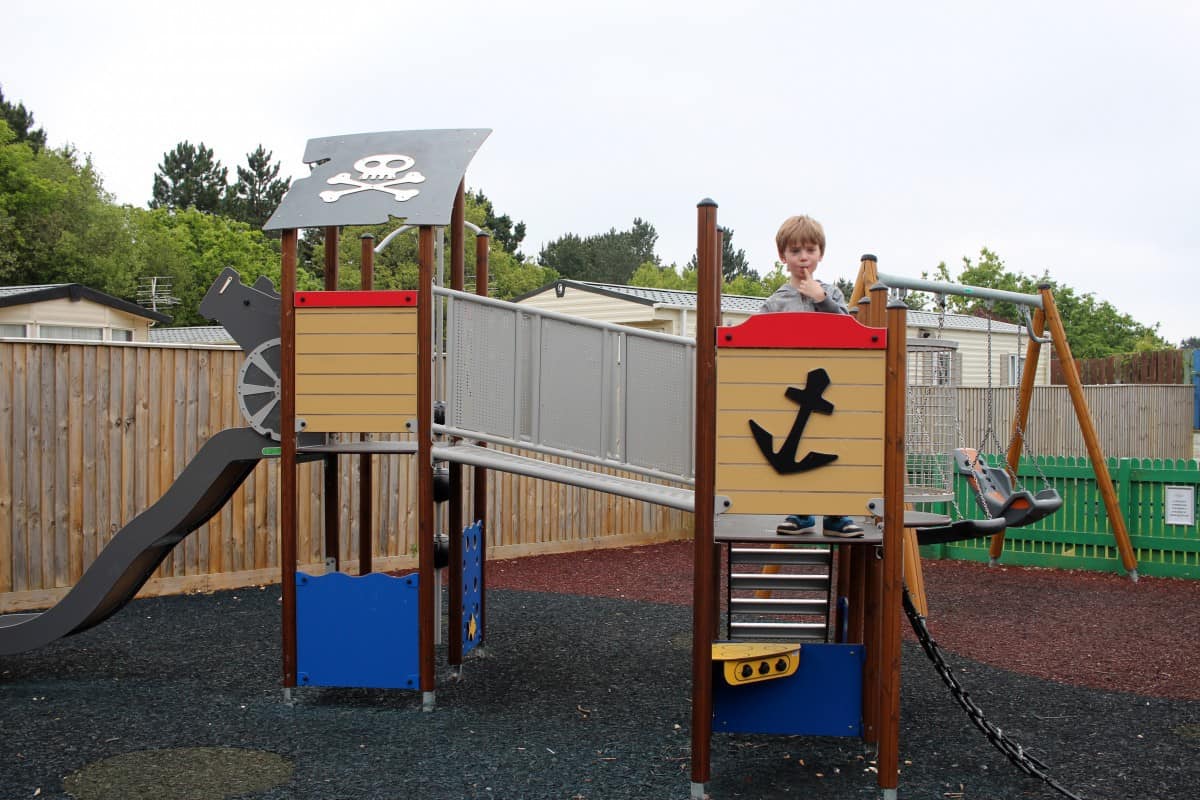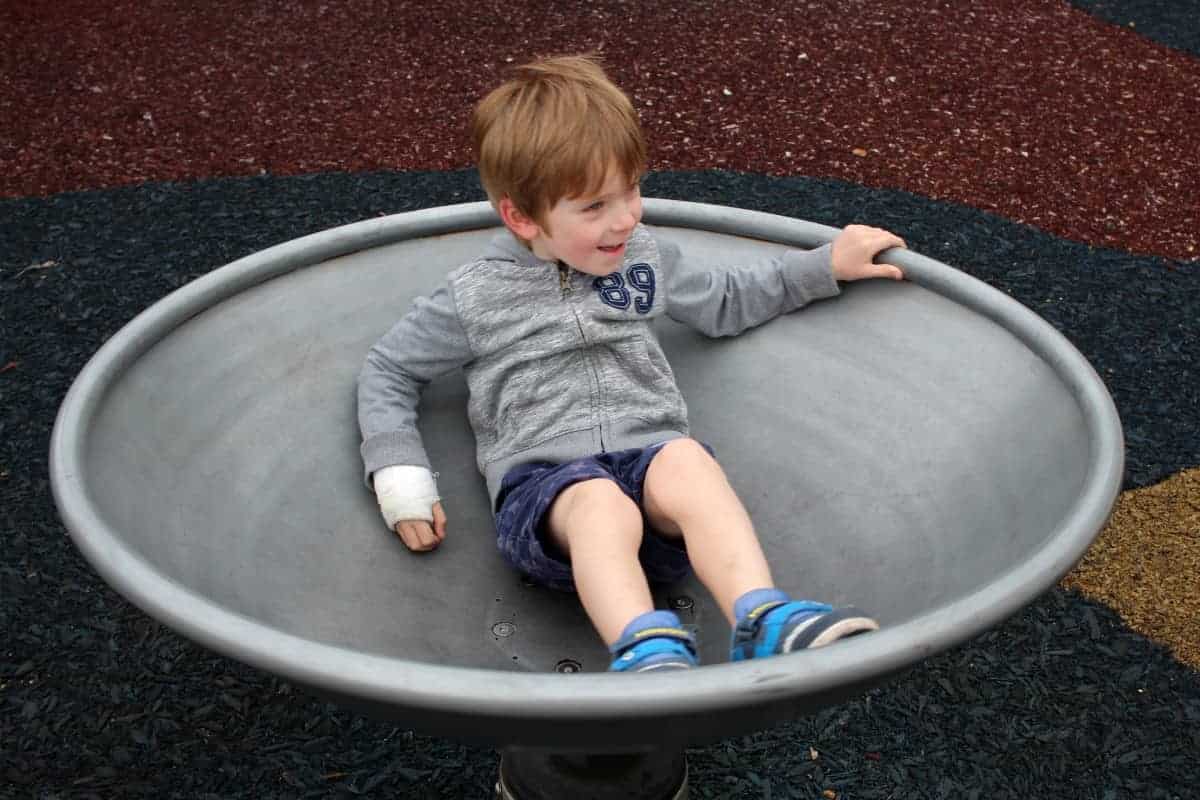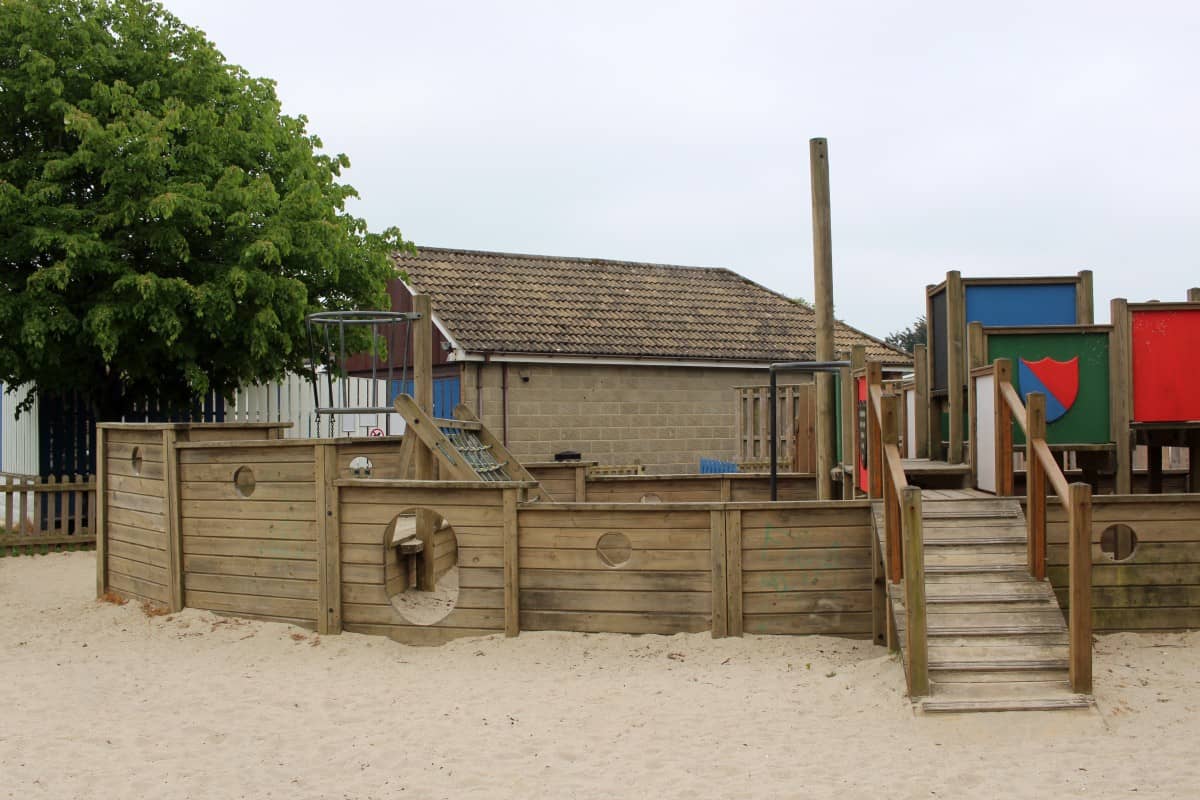 But, there's also another smaller play area right outside reception if you don't want to walk across the park although the bigger play area definitely kept the children entertained for much longer than the smaller one.
What dining options are available at Shorefield Country Park?
Usually when we go on a self catering holiday we pick up a food shop on the way – and our caravan had everything we needed to cook if we'd wanted to. But this time, to make it a proper holiday, we just brought breakfast with us and ate out the rest of the time. This meant that on our first night we got to enjoy dinner in Shorefield's Tides Bar and Grill restaurant. This was a really welcoming space and the staff were so lovely. It couldn't have been a nicer place to have a family meal.
The children had two courses from the children's menu – spaghetti bolognese and macaroni cheese followed by ice cream and a fruit salad, and both came with a carton of juice. Dave had chilli and I had a chicken and bacon salad – which was huge and such a lovely meal.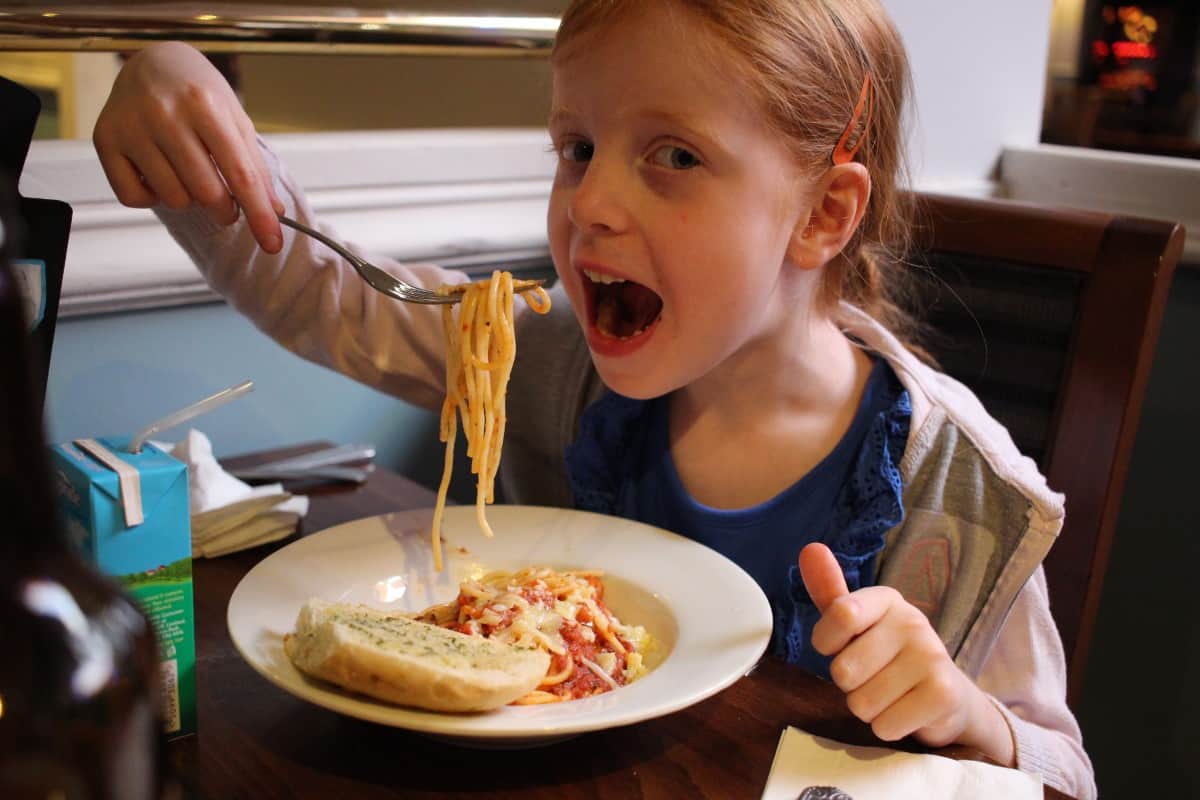 The food was great – so much so that we went back on Sunday afternoon for a carvery lunch. This was actually so much nicer than going to a dedicated carvery. The staff were consistently lovely, the portion sizes were fantastic and the range of sides was great too. It was the nicest roast I've had in ages.
After we'd eaten, every day, the children would make their way to the arcade – a good size room just off the Tides Bar and Grill. It has so many arcade machines – from grabby ones and video games to fruit machines and our favourite 2p machines. All the 2p machines had prizes in and LP and Little Man loved this part of each day – nearly as much as I enjoyed it. There was always a member of staff on duty who was great at helping with stuck prizes!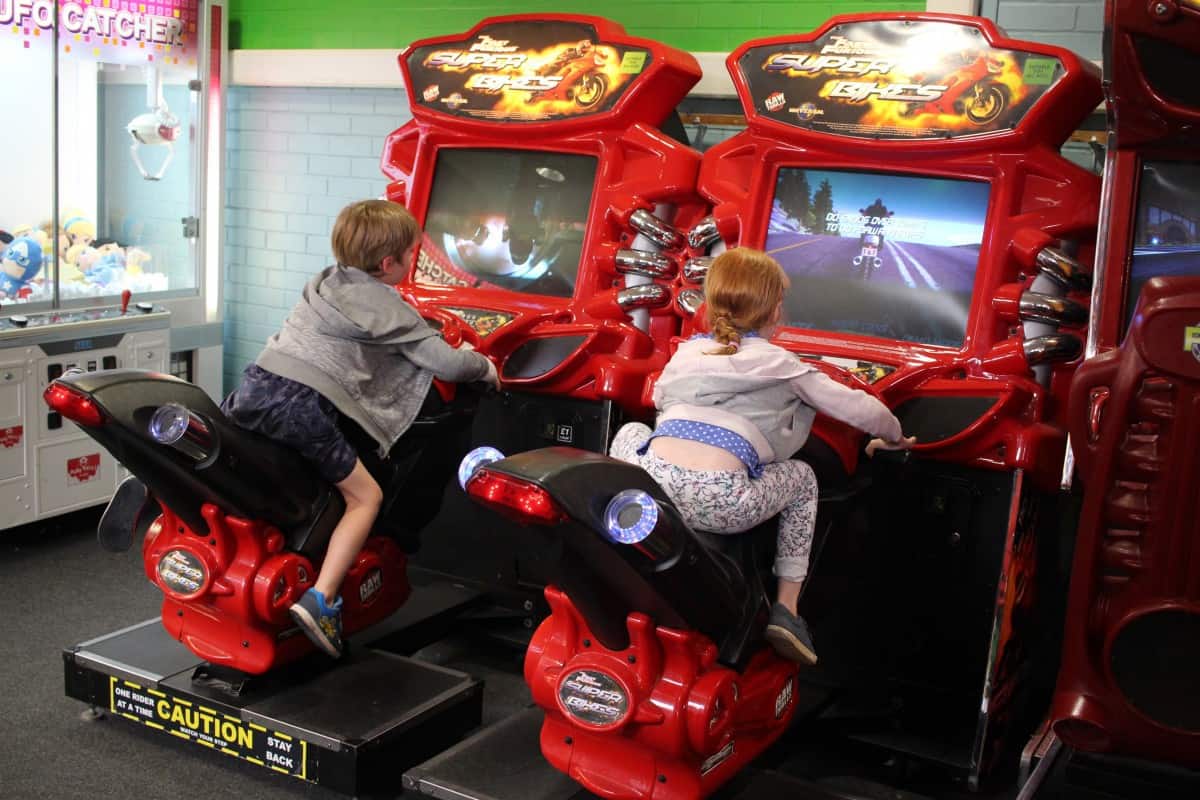 We also joined in the evening entertainment before bed. On the first night LP and Little Man got to dance and play games – and Little Man even won a prize for being the best musical statue (which is amazing as he never stays still normally!) On other nights there were comedians or musical acts and each evening had bingo at some point too. It's nice to know that there's entertainment available if you want to participate – and the staff even gave the children colouring sheets whilst the bingo was happening too, a really nice touch.
During our stay at Shorefield Country Park we visited some of the local area – spending a morning at Hurst Castle and an afternoon at Christchurch Avon beach. There's so much to do within just a few minutes of Shorefield and it even has a direct route to walk to the beach too. It really is the perfect base for a break away and I know that this won't be the last time we visit – going back for a weekend made me see all over again why I loved Shorefield so much as a child – and LP and Little Man came away loving it just as I did. It really was a great weekend.