Here's this week's instalment of Blogger Behind the Blog where I interview a blogger all about their reasons for blogging and what it means to them. This week I'm joined by Emma from Bubbablue and Me.
Here's Emma with more about her blogging life:
Where did your blog name come from?
I'm really bad at thinking up names, so started with the name of a hill near us when I was on wordpress.com, then decided to change it when I went self hosted. N was a baby so Bubba, he was a boy, Blue, and then it was about us both. Not very original, and I wish I'd done something more future proof as I expect so many bloggers do.
When did you start your blog and why?
I started my blog when N was about 4 months old. I'd dabbled in a craft blog first, but didn't have much time for crafting, so decided to ramble on about our life with a baby instead. I just wanted to record what we got up to for me to remember and N to read when he was older. I didn't know about the parenting blogging community and had never read a mum blog before.
What did you do before you blogged?
In my spare time I danced, read a lot, crafted a bit
What was your first post?
It was about N being ill and having his jabs.
What inspires you to blog?
Anything and everything. Mostly what we get up to – I do lots of days out, but any topic that I read about, have heard talked about, and anything new I've spotted that I fancy writing about. That's why I don't like having a niche on this blog (I have my dance blog Whataboutdance.com for that)
What post has had the best response, which post are you most proud of and which post did you enjoy writing the most?
I'm not sure I have 'best response' posts.  My most read posts are usually giveaways.  Although my favourite post had some lovely personal messages from friends who'd read it. I love writing end of year round up posts because it's a chance to look back over the year. I also quite enjoy posts about busting the myths of blogging e.g do you really need to know about stats, the perfect blog photo (or not) and my mammoth Pinterest post.  It winds me up when bloggers just ask 'how can I do well on xyz' when actually there's so many posts out there that tell it straight, why not just read a few, action them, or do a course like others have. 
Have any of your posts not had the response that you expected?
I don't really have deep posts on my blog, and the ones that I think might be divisive aren't. I just don't think I'm on the radar to rock the boat
Where do you see your blog in a year's time?
I've been saying it for a couple of years now, since N started school. Probably the same but with more lifestyle posts, more about me rather than N. He's already stopped photos of him on the blog, so it's harder to make it feel personal without him.
What is your favourite thing about blogging?
Just getting to write what I want and have other people enjoy what I write. I've really got into photography too after starting blogging, and of course meeting new friends and like minded people.
…and your least favourite?
I seem to stay out of it and miss the drama, but the nastiness that can go on. I think bloggers can't be sensitive about things otherwise it could really impact you, and stop you doing something you love.
What's the best blog post you have ever read?
I can't think of one in particular, but Laura at Five Little Doves can really draw you in as though what she's feeling is happening to you. I don't usually read emotional blogs, but I can't help reading them.
What blog do you love to read and why?
Hmm, the list is long. I really like Sarah's at Mum of Three World. I can relive my ballet past through her daughter, and wonder if N will be like her son's. Otherwise, I'm happy to read most blogs which are easy to read format-wise, have good spelling and grammar, nice big photos and lots of personal posts.
Do you do anything differently now to when you started blogging?
I think my conversational tone is still there, but the way I blog is very different. I blog more (I have lots to say, I have better and bigger photography, I use social media, and I actually read other blogs. And I suppose I write for other people as well as for me.
Is blogging what you expected it to be?
It's more. I went into blogging not know that it was a 'world'. It was going to just be a diary. But it's escalated, and I'm part of the world. Blogging is never going to be my job, but it's a pretty good hobby.
What's been your favourite blog collaboration to date?
Camping collaborations have been the best I think. I've worked with 2 or 3 camping and outdoor brands in the past for specific campaigns and reviews. And last year got to go to Cornbury Festival with Dorset Cereals. Having a love of camping and having more creative and collaborative ways to write about it makes it more fun. Oh and I worked with Water Babies for 2 years which was great, even though value wise, it wasn't that good compared to what they were getting.
Are there any brands you would love to work with, why?
I'd love to work with some brands on short breaks or UK holidays. But wouldn't everyone? Panasonic if they allowed nofollow links because I love their cameras having used 3 of them. Otherwise I'd like to work with wide fitting boot companies – they're on my list to pitch to, and I'd like to start working with dance brands on my other blog.
Have you had any blogging fails so far?
The size of my blog causes issues with hosting, and I can't work out how to get it smaller. Having a child who doesn't want to be in photos on a photo friendly family lifestyle blog.Otherwise being in full time work. Not so much a blogging fail, but it really stifles the work I can do with brands because I have to turn down pretty much every event I get invited to.
What is your biggest blogging hope, dream or ambition?
The practical one would be to miraculously have my blog lose half it's size and make it more manageable to transfer hosts and not cost a fortune to do it. Otherwise it would be great if nofollow links were the norm. It seems to be much more normal in the US that paid links are nofollow, but not here. If it was, I'd make a profit every year, because at the moment I turn down about 90% of work offers because they won't accept nofollow links.
What do you do when you're not blogging?
Work in the day time, spend weekends out and about with N, would probably do more exercise, and definitely do more dancing.
and lastly, tell us all a random fact about yourself
I got kicked out of orchestra at university after successfully auditioning, and I questioned why they put orchestra practice on the same day as official sports match afternoons, effectively not letting any people interested in sports and music do both.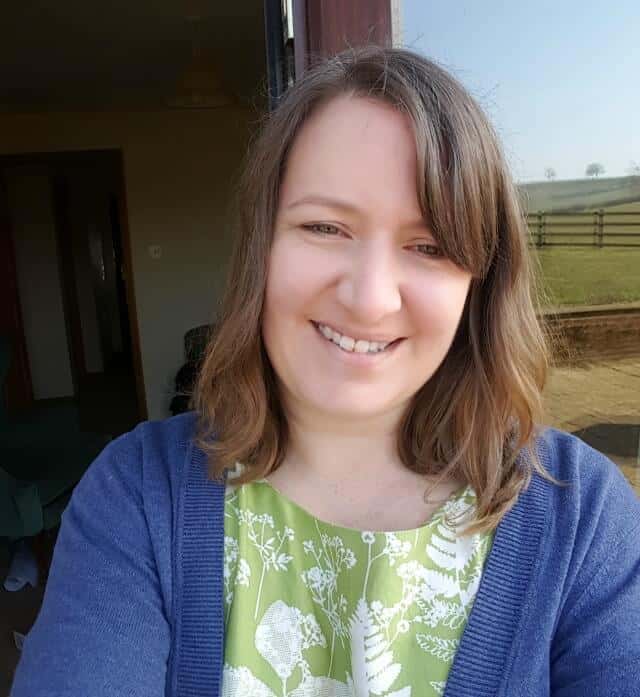 Now that you know all about Emma from Bubbablue and Me, make sure you go and read her blog. Make sure you follow her on Twitter, Facebook and Instagram too. Thanks so much Emma for being involved!