Before the children broke up for the summer I asked the children what they'd like to do – and a visit to Drayton Manor was top of their list. We booked to stay at the adjacent campsite in a Ready Camp safari tent and it meant that we were up, bright and early, on the Saturday, to spend the whole day at Drayton Manor – and we really did stay all day.
When the park opened we headed straight for Thomas Land and went on pretty much every ride there. It's the children's favourite part of the park and most of the rides they are now big enough to go on by themselves – and I love watching how much their confidence has grown since we first went to Drayton Manor a couple of years ago.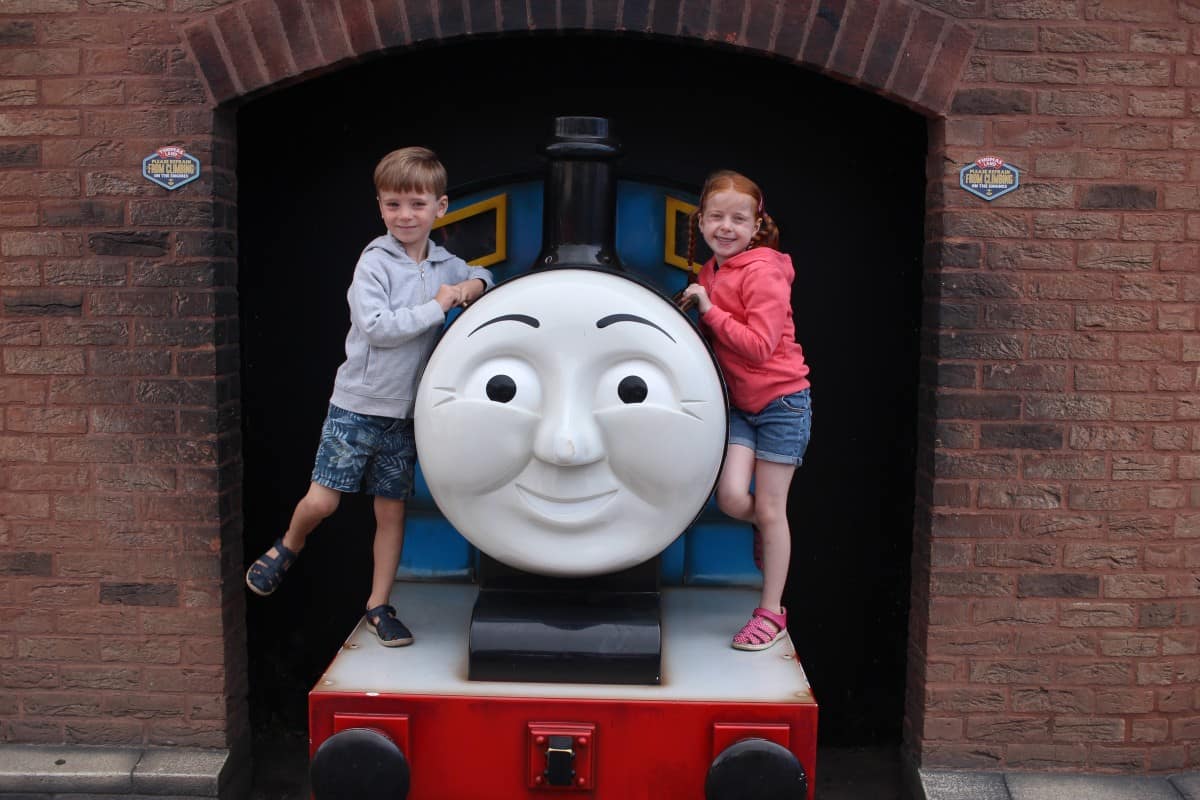 The children went on Bertie Bus, the Blue Mountain Engines, Captain's Sea Adventure, Cranky's Tower Drop, Diesel's Locomotive Mayhem, Flynn's Fire Rescue, Harold's Helicopter Tour, James and the Red Balloon, Jeremy Jet's Flying Academy, Lady's Carousel, Rocking Bulstrode, Troublesome Trucks Runaway Coaster and Winston's Whistle Stop Tours.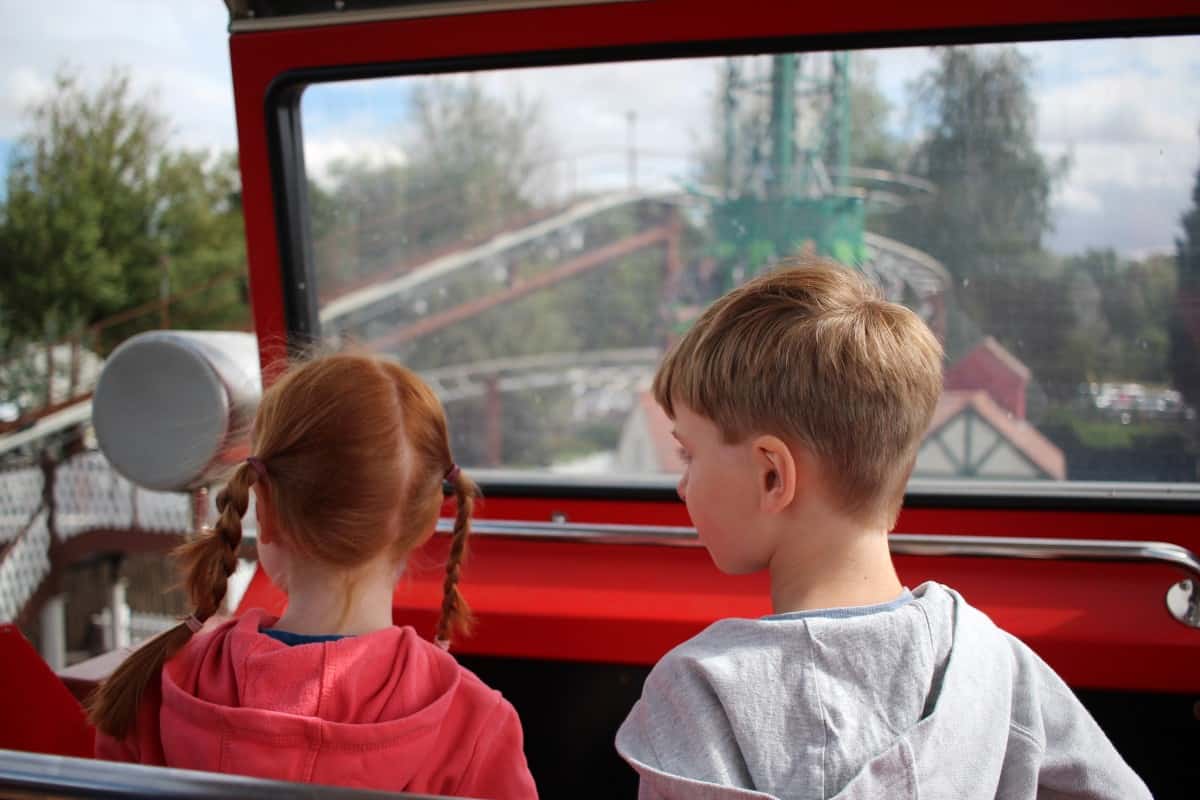 See, we really did go on so many rides and despite it being a summer holiday weekend the queues weren't too bad at all. But, if you do get big queues, go back to Thomas Land for the last hour of the day – there are no queues at all. Plus, throughout the day there are shows and appearances by the Fat Controller which are great to stop and watch as well.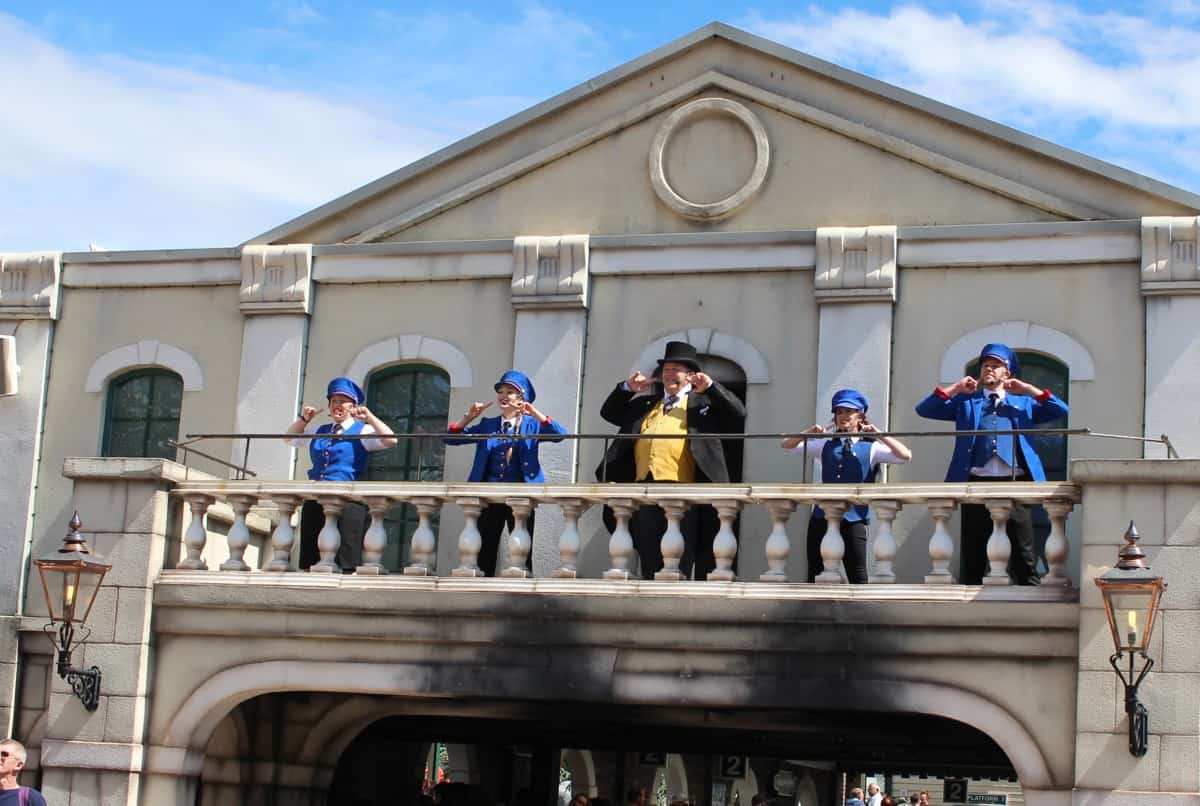 After Thomas Land we got on Percy's train which took us across to the Drayton Manor zoo where we stopped for a picnic – and a nice hot drink and slice of cake before heading into the exhibition room where the children got to see all the little trains from the original Thomas TV show movie along the tracks.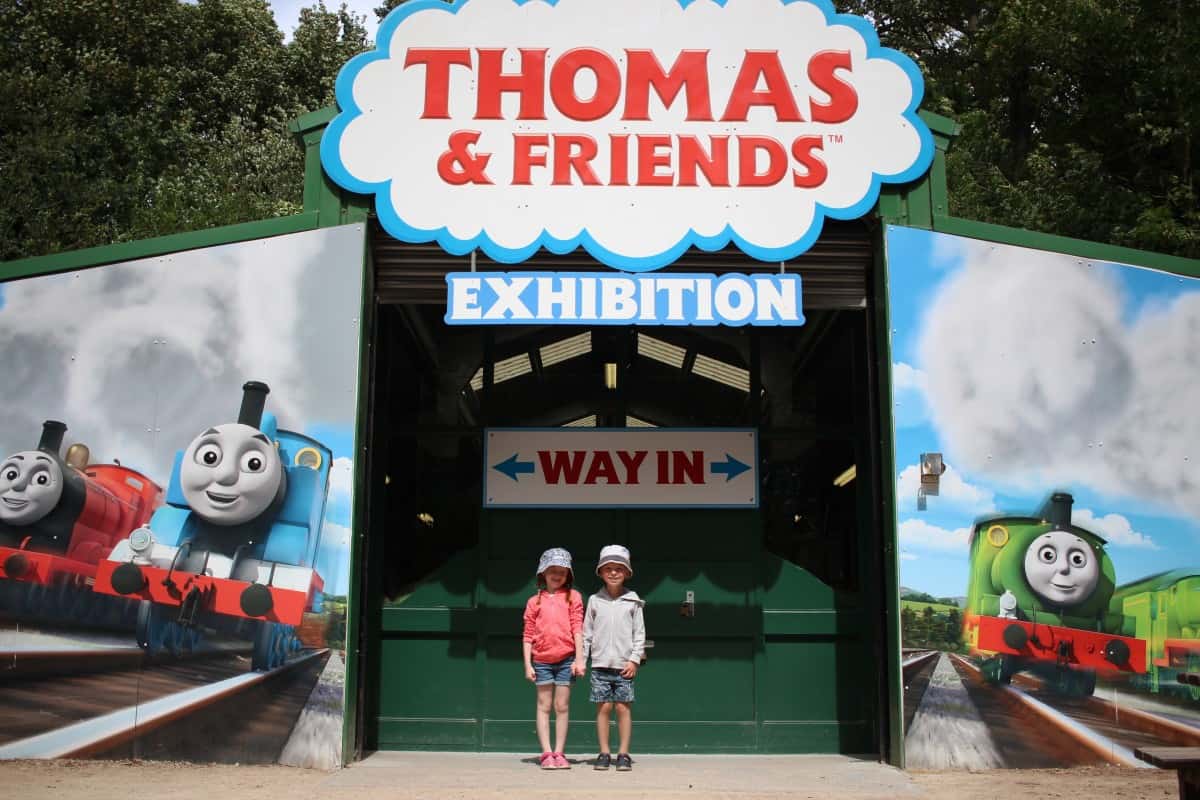 Then the children played on Spencer's Outdoor Adventure Play for a while before we walked around the Dino Trail – and the children did their best scared faces!
After the dinosaur trail it started to rain so we had a very quick walk through the zoo and headed to the arcade – for my favourite 2p machines! The children won plastic tat and lots of sweets so we left incredibly happy!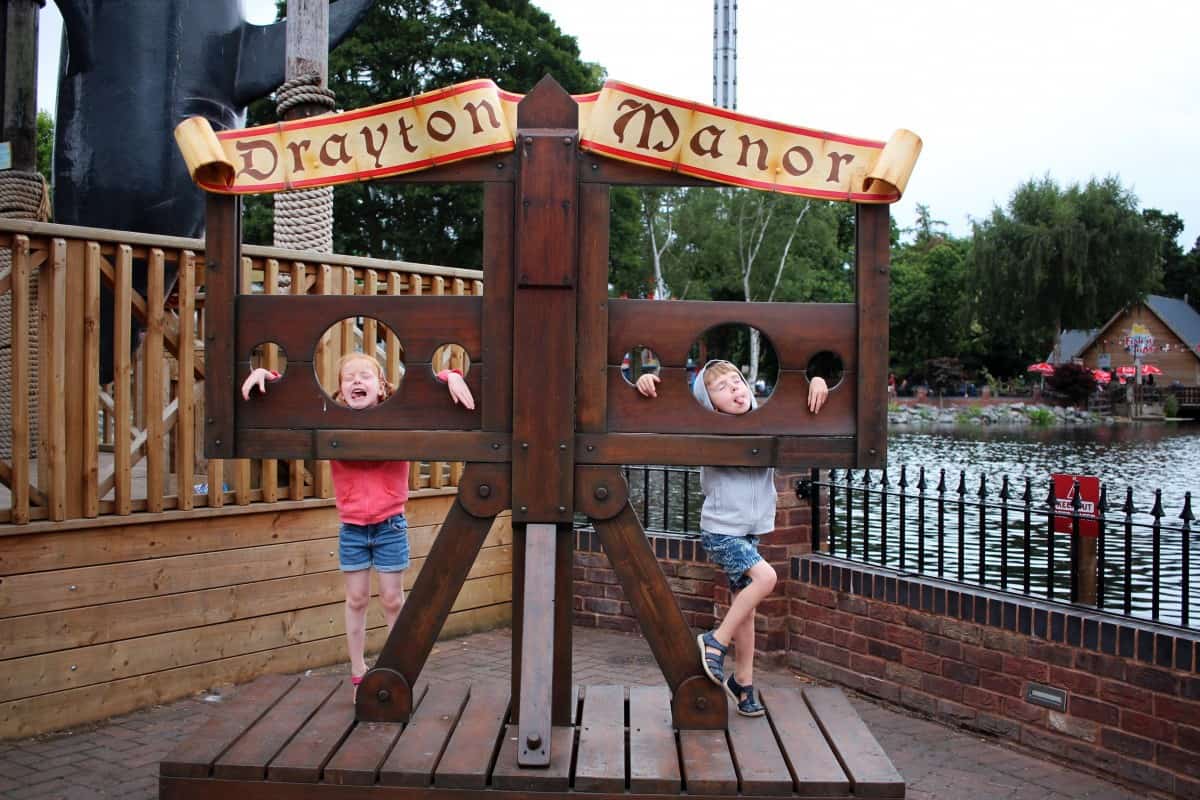 We then went on the carousel and the Jolly Buccaneer before it was time to go home. We squeezed so much into our day and the children loved that they got to spend literally the whole day in one of their favourite places. We can't wait for our next trip to Drayton Manor – what started as an annual trip has now turned into a quarterly trip – and we couldn't be happier with that arrangement!