Disclosure: We were invited on this day out for the purpose of this post however all opinions are my own.
LP and Little Man have never done any kind of holiday club – they haven't really had any kind of formal childcare – and as I work from home, and can work around the children, we've never really needed to book childcare for the holidays. But, Fit for Sport invited the children to try one of their activity camps, at our local leisure centre, and I thought it would be a great way to try a holiday club with the idea of using it regularly in the future.
Our local Fit for Sport activity camp is at the leisure centre where LP and Little Man have their swimming lessons so it's really familiar to them. We were booked on the extended camp which runs from 8am until 6pm Monday to Friday but there are also shorter days available – and the main range of activities run from 9:30am to 4:30pm each day.
The club staff were really lovely and friendly and they were happy for me to drop the children off when they were ready in the morning – usually at about 8:15am – and then pick them up when we wanted to, usually any time between 5 and 6pm.
When we dropped the children off they were given a wrist band with a number on. We had to make a note of the number and we had to give the staff the number again at the end of the day to collect the children. This is a great security measure and it just meant that if different people dropped off and picked up they would just need to both know the number for that day.
Each day the children took a packed lunch with them, two healthy snacks and a water bottle. After the first day they also had to take their swim stuff with them as well – which LP and Little Man were super excited about.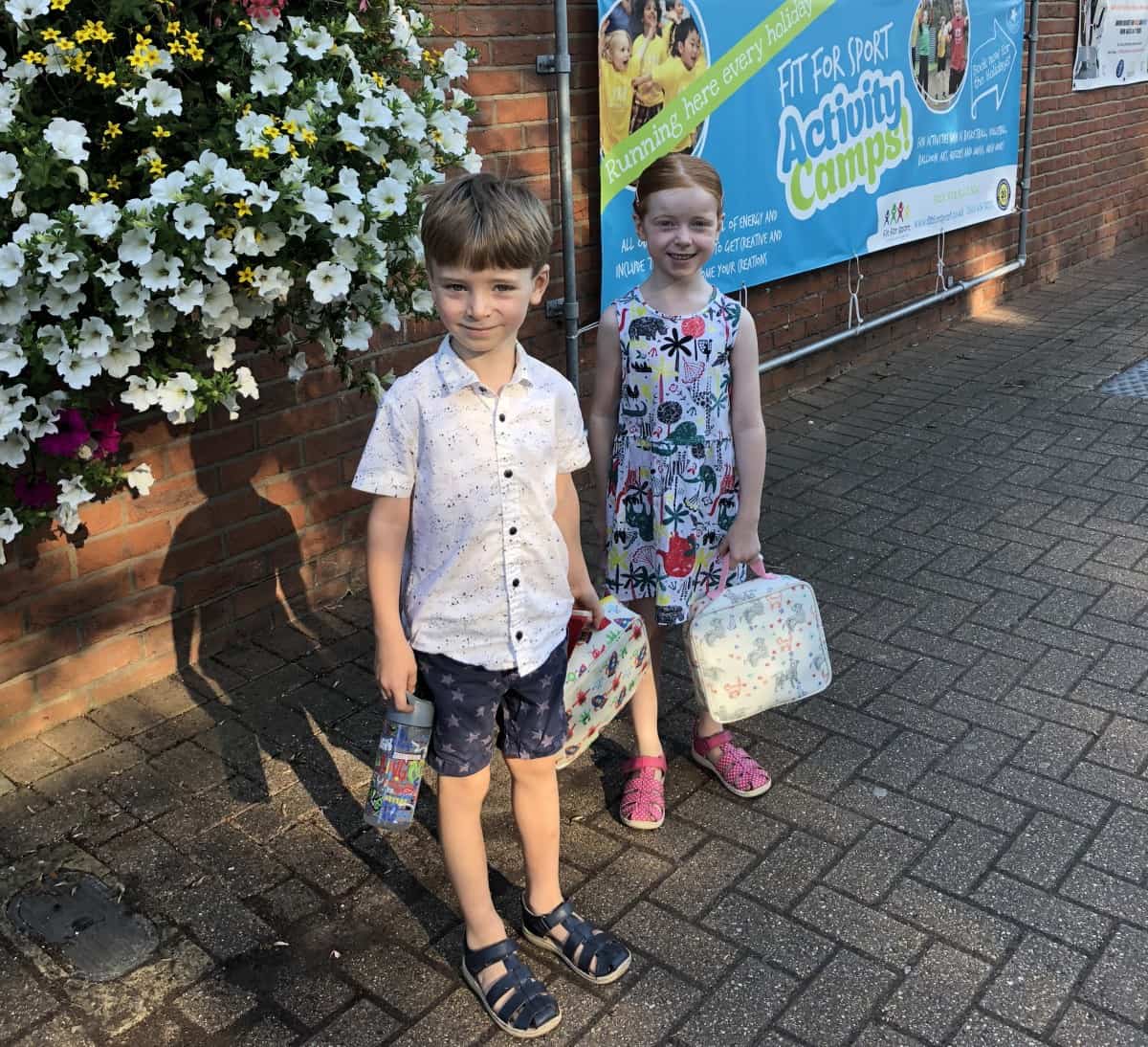 At activity camp each day the children had a range of activities – and no two days were the same. They included things like arts and crafts, games, sports and swimming. The children were even able to have bouncy castle sessions and the day moved along so quickly that they didn't have a chance to get bored. When they spoke to us about their day they told us what they'd done, when the snack breaks were, when lunch was and what they were doing when we went to pick them up. Each day it seemed like they had crammed so much in – and had so much fun! They did only go outside once during the week and it would have been nice if this happened more often – especially with the weather being so nice – but the children were really happy with whatever activities they were doing.
I was worried before the children went to Fit For Sport that they might find it monotonous or that they'd prefer to be at home. But the children said they would happily spend the whole summer at Fit for Sport if they could. They made new friends, tried new things, had so much fun and were so sad when their week was over. The week finished with a little disco in the afternoon which was a perfect send off.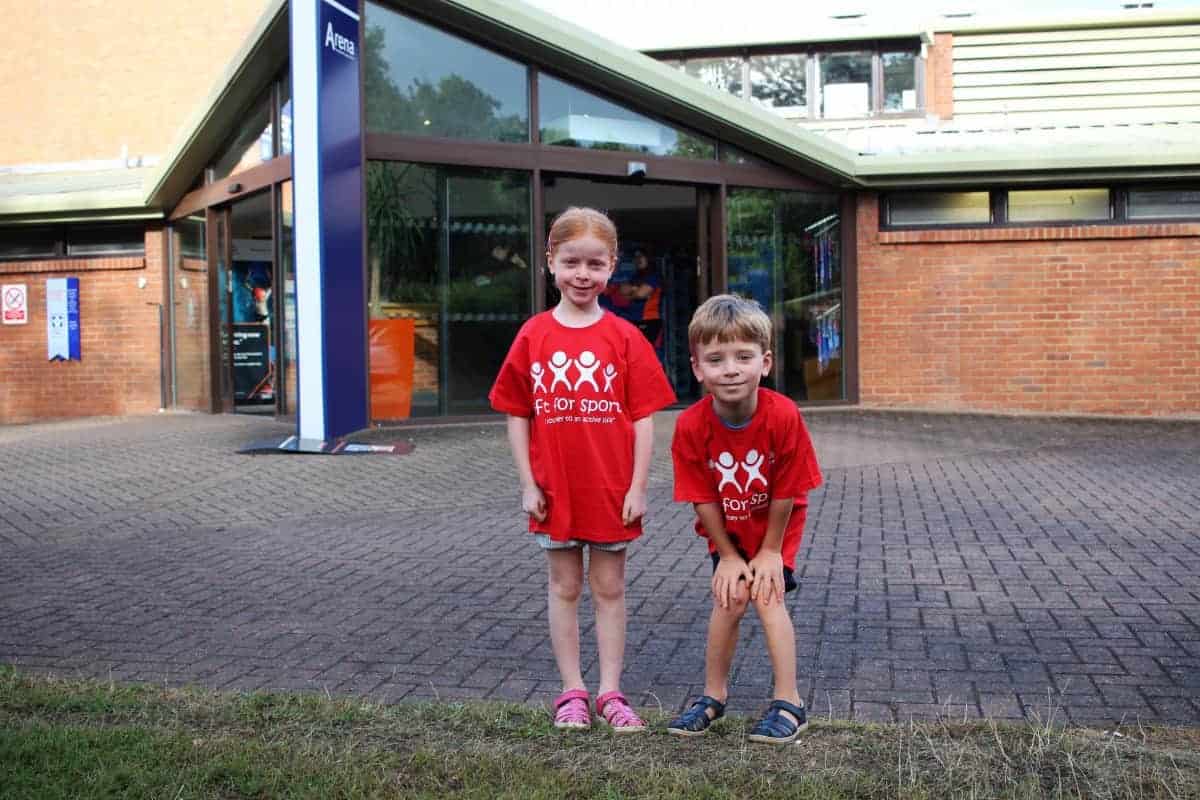 The great thing for us about Fit For Sport is that it's flexible – you can book just a day here and there through the holidays if you want to and you can book the standard days or extended days at the same time. Plus, it runs through every school holidays. I think the children would love to go to the Fit For Sport Activity Camp regularly in the future and if that was a day a week then it would be a day each week that the children would really look forward to. But, if they went for a week or two they would love it just as much. Their Fit For Sport week really has been a highlight of their holidays.
Our Fit for Sport Activity Camp started at £24.93 a day and you can find out more here.